The best airport food in the country
With travelers spending more time in terminals, airports have had to take their food offerings to the next level. Gone are the days when airports offered a snack bar with hot dogs on a roller, generic restaurants with basic fare and branded fast-food outlets. Today, three trends have emerged that aim to keep airport goers satisfied — celebrity chef restaurants, outposts of local/regional favorite eateries and special airport-only restaurant concepts. Check out a few our favorites below.
Chicago O'Hare International Airport
One of the best celebrity chef restaurants is located in Chicago's O'Hare International Airport (ORD): Tortas Frontera by Rick Bayless. The winner of the hit Bravo television show "Top Chef Masters," Bayless specializes in authentic Mexican cuisine with eight concepts across the Windy City. You can find Tortas Frontera in Terminals 1, 3 and 5 at O'Hare. Using locally sourced ingredients, Bayless' airport locations are well known for serving tortas, Mexico's version of a warm, toasted sandwich, and offering a customized guacamole bar with five toppings. A customer favorite is cochinita pibil — achiote and citrus-braised pork, pickled red onions and black beans that comes with a side of roasted habanero salsa. Stop by, order online, or better yet — have your food delivered to your gate.
Los Angeles International Airport
The United home at Los Angeles International Airport (LAX) is Terminal 7, which is also home to The Counter, an eatery with locations in nine different states and four different countries. The restaurant allows passengers to customize their burgers with cheeses, toppings, sauces and buns. Options include beef, turkey, portobello mushrooms, vegan veggie and chicken. The restaurant also offers salads, fries, sandwiches and sweet treats, all of which can be packed up for maximum enjoyment on your flight.
Denver International Airport
Denver International Airport (DEN) is home to Lefty's Mile High Bar & Grill, a concept created by concessions operator Delaware North. It features delicious breakfast, lunch, dinner, beers, wines and specialty cocktails. The restaurant, located in Concourse B, is known for its big burgers and vegetarian options, along with multiple television screens, ensuring you won't miss the big game when traveling.
Newark Liberty International Airport
In November 2014, United Airlines announced a major upgrade of food and beverage options in its Terminal C hub at Newark Liberty International Airport (EWR). In partnership with OTG Management, the airline is introducing 55 new eateries that offer a myriad of options for travelers. They include Vo Banh Mi, an outpost of a New York City-based Cambodian sandwich shop; Saison, a French bistro created by Michelin-starred French chef Alain Ducasse; healthy Mediterranean cuisine from Flora café; and Melange Petit Patisserie from chocolate master Jacques Torres. It's safe to say you won't run out of options when traveling through Newark.
Louis Armstrong New Orleans International Airport
Finally, Louis Armstrong New Orleans International Airport (MSY) has an outlet of the city's iconic restaurant Dooky Chase, a mainstay in the city since 1941. For travelers who can't make it to the restaurant's Treme neighborhood in the city, the outlet in the airport's main terminal offers its favorite dishes. Menu items include red beans and rice, fried chicken, po'boys, fried catfish, peach cobbler and whiskey bread pudding. The food is so good that you'll want to come back time and time again.
Visit united.com or use the United app to book your next trip and be sure to stop by one of these airport eateries when you're flying through.
In the midst of mobilizing our cargo operations, our teams at New York/Newark (EWR) and Jacksonville (JAX) stepped in to assist Roche Diagnostics with transporting a vital component for an instrument being used for COVID-19 testing.
The component was stuck at EWR en route to the Mayo Clinic in Florida after another airline's flights were cancelled. A Roche employee contacted us asking for help and, within a few hours, our teams had the piece loaded onto a Jacksonville-bound aircraft, with arrangements in place to deliver it to the Mayo Clinic.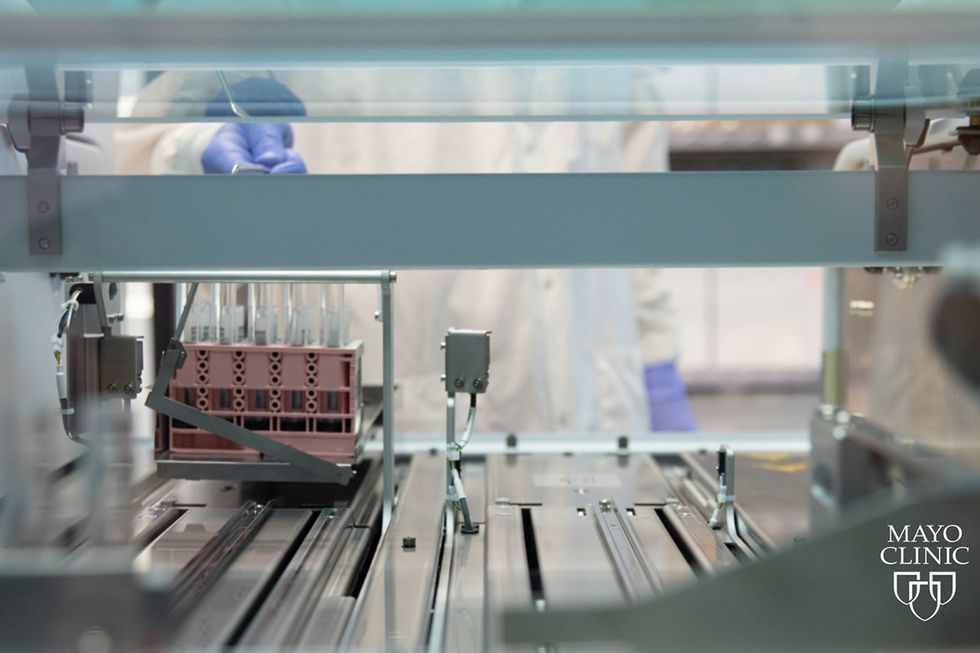 The item we shipped will allow the Mayo Clinic in Florida to process hundreds of COVID-19 tests per day. Mayo Clinic Laboratories has been on the front lines of increasing testing capacity to expedite caring for patients at this critical time and working to ease the burden being felt at test processing laboratories in a growing number of areas.

We are helping to keep military families connected by increasing the frequency of cargo
-only flights between the United States and military bases in
various parts of the world —
including Guam,
Kwajalein
,
and several countries in
Europe
.
Last week
we
began
operating
a minimum of 40 cargo-
only
flights
weekly —
using Boeing 777 and 787 aircraft to fly freight
and mail
to and from U.S. hubs and key international business
and military
locations.
We are going above and beyond to find creative ways to transport fresh food and produce, as well as basic essentials from the U.S. mainland to military and their families in Guam/Micronesia. On Saturday, March 28, we operated an exclusive cargo-only B777-300 charter to transport nearly 100,000 pounds of food essentials to Guam to support our troops.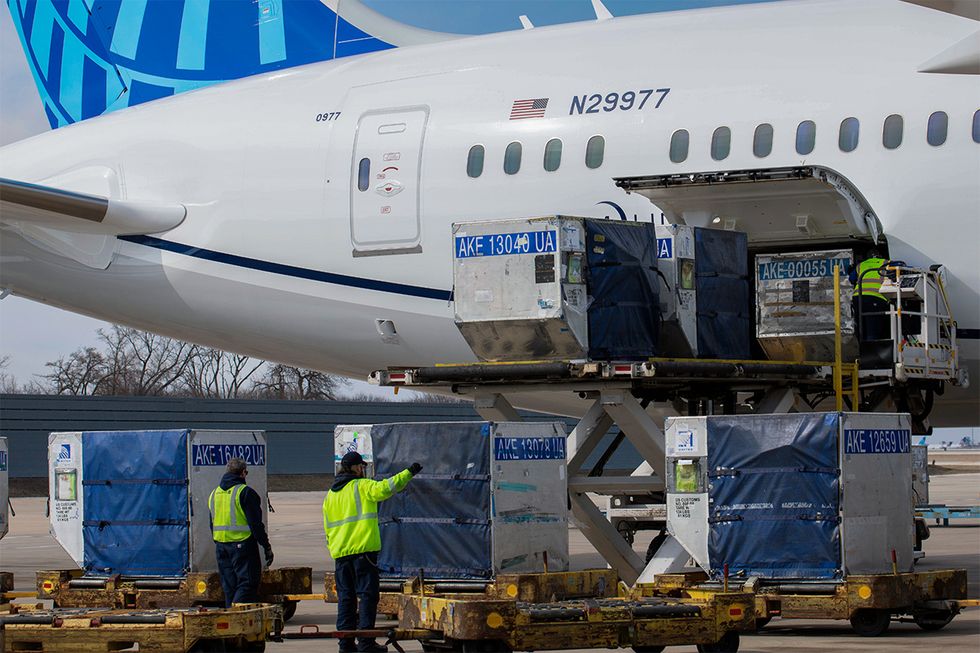 In addition, we move mail year-round all over the world. In response to COVID-19, and in support of the military members and their families overseas, we implemented a charter network, transporting military mail to Frankfurt, which is then transported all over Europe and the Middle East. Since March 20, we have flown 30,000+ pounds of military mail every day between Chicago O'Hare (ORD) and Frankfurt (FRA). On the return flight from Frankfurt to Chicago, we have carried an average of 35,000 pounds of mail to help families stay connected.

"Connecting products and mail to people around the world is the United Cargo mission," said United Cargo President Jan Krems. "Keeping our military families connected with the goods they need, and keeping them connected with loved ones to feel a sense of home, is of critical importance. As a company that has long supported our military families and veterans, our teams are proud to mobilize to lend a hand."
On average, we ship more than 1 billion pounds of cargo every year on behalf of domestic and international customers. For more information, visit unitedcargo.com.
To our customers,
I hope this note finds you and your loved ones healthy and well.
It is safe to say these past weeks have been among some of the most tumultuous and emotional that any of us can remember in our lifetimes. The impact of the coronavirus outbreak has been felt by individuals and families, companies and communities, across the United States and around the world.
The response to this crisis has been extraordinary; as much for what it has required from our society as for what it has revealed of us as a people.
Far from causing division and discord, this crisis and the social distancing it has required, has allowed us to witness something profound and moving about ourselves: our fond and deeply felt wish to be connected with one another.
The role of connector is one we're privileged to play in the moments that matter most in your life – weddings and graduations, birthdays and business trips, events large and small – and it's that responsibility that motivates us most to get back to our regular service, as soon as possible.
That is why it is so important our government acted on a comprehensive relief act to ensure our airline – and our industry – are ready and able to serve you again when this crisis abates.
I want to relay to you, in as deeply personal a way I can, the heartfelt appreciation of my 100,000 United team members and their families for this vital public assistance to keep America and United flying for you.
This support will save jobs in our business and many others. And it allows us time to make decisions about the future of our airline to ensure that we can offer you the service you deserve and have come to expect as our customers.
While consumer demand has fallen, we have seen the need for our service and capabilities shifted. And, we've adapted to help meet those needs.
Right now, aircraft flying the United livery and insignia, flown by our aviation professionals, have been repurposed to deliver vital medical supplies and goods to some of the places that need it most. We're also using several of our idle widebody aircraft to use as dedicated charter cargo flights, at least 40 times per week, to transfer freight to and from U.S. locations as well as to key international business locations. At the same time, we are working in concert with the U.S. State Department to bring stranded Americans who are trying to return home back to their loved ones.
While much remains uncertain right now, one thing is for sure: this crisis will pass. Our nation and communities will recover and United will return to service you, our customers. When that happens, we want you to fly United with even greater pride because of the actions we took on behalf of our customers, our employees and everyone we serve.
Stay safe and be well,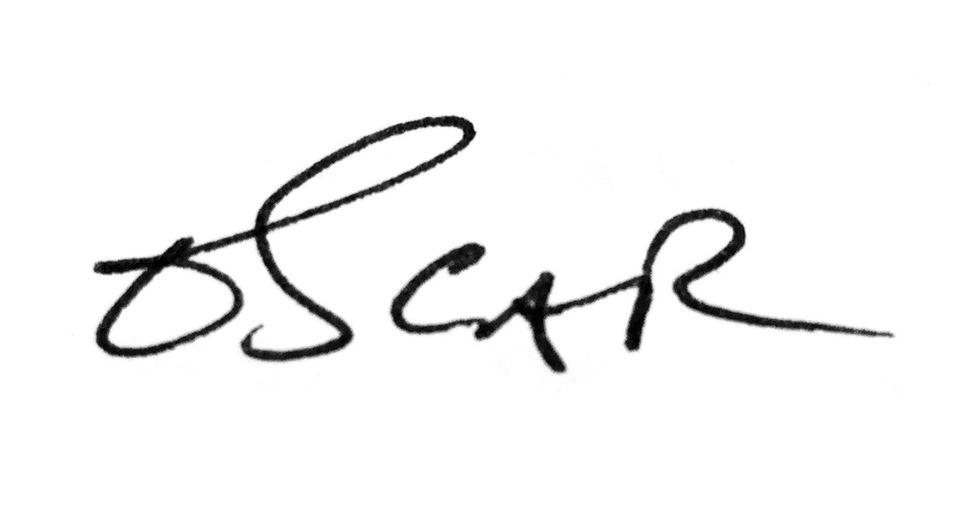 Oscar Munoz
CEO
Together, we are facing an unprecedented challenge. United Together, we rise to meet that challenge.
Check out our newest destinations
United Airlines
united
When
@RocheDia
needed to ship a vital component of a COVID-19 testing unit from New Jersey to Florida, United Cargo jumped in to help. Read about how this part will allow
@MayoClinic
to process hundreds of tests per day for cases in the Southeastern U.S.
uafly.co/2UzOAGW
United Airlines
united
International schedule update: We know some people around the globe are displaced and still need to get home. We are reinstating some international flights over the next few days and will continue to fly six daily international flights through May.
uafly.co/3a5Dj6p
United Airlines
united
We have extended our change fee waiver to cover travel through May 31, 2020: - You can change or cancel your flight on
united.com
or through the app – a phone call is not required - For the latest on our commitment to your safety, visit
united.com/coronavirus
United Airlines
united
Our site,
united.com/coronavirus
, is regularly updated with the latest on travel restrictions, rebooking instructions and health and safety information. Today's updates: - An expanded, more flexible international rebooking policy - Schedule changes for U.K. & Ireland
We Are United
weareunited
Shoutout to our operations team, who are working to properly park, maintain and store many aircraft in the
#BeingUnited
fleet. These aircraft are being housed across our seven hubs, maintenance facilities in CLE and MCO as well as at offsite facilities in New Mexico and Arizona.
We Are United
weareunited
Tomorrow, Oscar and Scott will host a companywide town hall to discuss the latest developments in managing the effects of the coronavirus (COVID-19). You can join the livestream event at 1:20 p.m. CT here:
uafly.co/39AV25m
We Are United
weareunited
Tomorrow, Oscar and Scott will host a companywide town hall to discuss the latest developments in managing the effects of the coronavirus (COVID-19). You can join the livestream event at 1:20 p.m. CT here:
uafly.co/39AV25m
.
Watch our most popular videos
Copyright © 2020 United Airlines, Inc.
All rights reserved.
Indicates an external site that may or may not meet accessibility guidelines.
Scroll to top
Scroll to top