Peek beneath the surface: Some of the world's best snorkeling destinations
There are so many places on land to discover, but even more that are underwater, just waiting to be seen. Once you take the plunge beneath the surface and open your eyes, what you see can transform your perspective. Snorkeling is an activity that most anyone can enjoy, even those who don't necessarily like being completely underwater. It provides an opportunity to see what's below the surface, along with a chance to dive deep down to the depths of the ocean. Next time you find yourself in one of these top snorkeling destinations, grab a mask and have a look for yourself.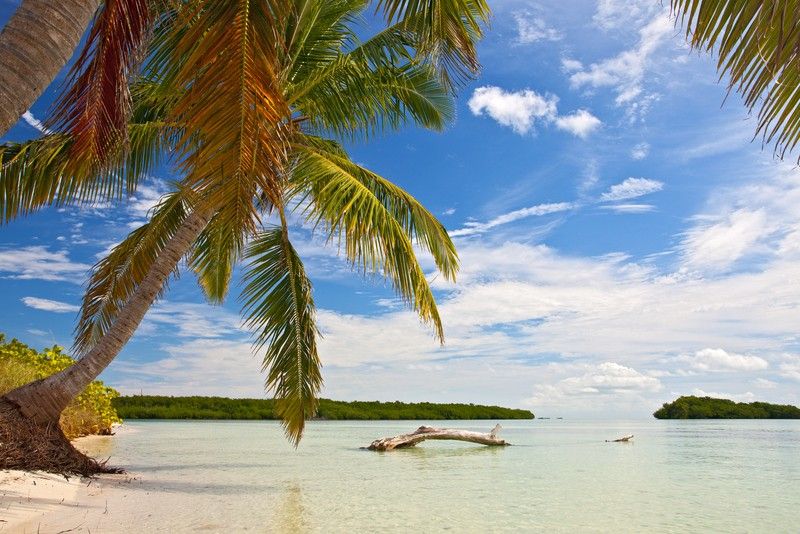 Florida Keys, Florida
Home to the only living coral barrier reef in the continental United States, the Florida Keys are your best bet for spotting colorful and diverse marine life close to home. Reef sharks dominate the area, but there is no need to panic, as these local sharks are both common and harmless. Additionally, snorkeling in the Keys will give you the opportunity to see turtles, stingrays, eels, barracudas and tons of tropical fish. Don't miss Key Largo, where the Molasses Reef is located, and Islamorada, which is a bit more secluded. It's also where you might see hammerhead sharks.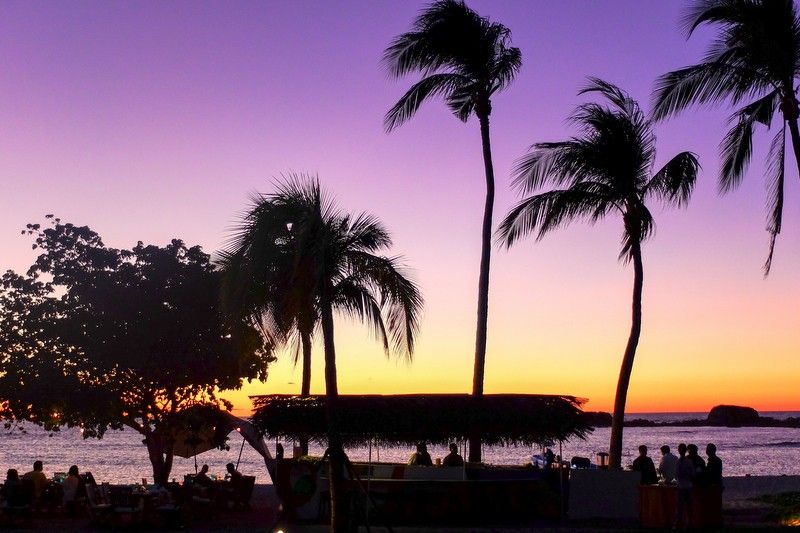 Punta Mita, Mexico
Travelers that fly into Puerto Vallarta airport are often completely unaware that one of the best kept secrets in the country is less than an hour away. Punta Mita is a small town that provides a very high-end resort experience, with some of the best hotel chains in the world dominating the area. Many of the resorts have exclusive, private beaches with access to crystal clear waters and rock formations near the coastline. The topography provides an opportunity to see and swim with all sorts of marine life, including eagle rays, moray eels, starfish and seahorses. Punta Mita is also home to underwater caves, which invite exploration. While out in the ocean, keep watch for the dolphins that occasionally swim by.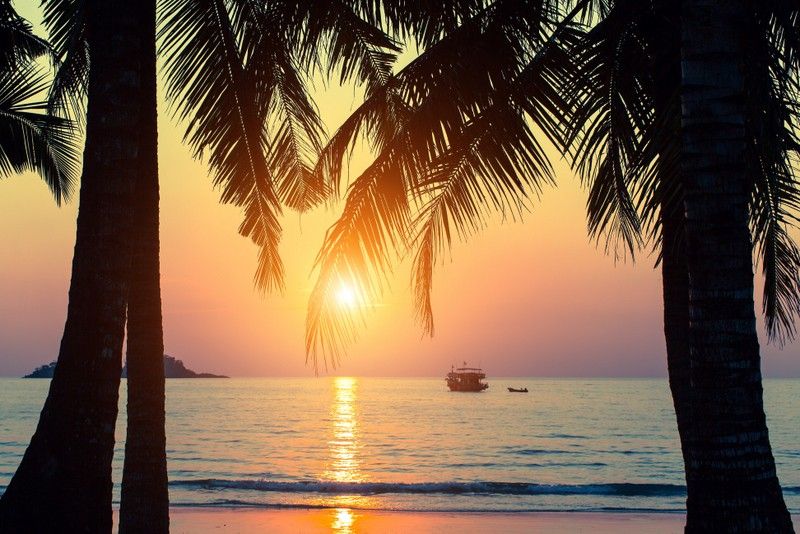 Maui, Hawaii
Maui has something for everyone, including great snorkeling spots all around the island. Between the lava rocks, coves and sandy beaches, it's no wonder Maui's reputation is renowned among snorkelers. Make sure to drive out past Big Beach to the Ahihi Kinau Natural Area Reserve to enjoy this very unique spot for where no fishing is allowed. Experience memorable sea life encounters by taking a boat near Molokini, just off of Wailea Beach. Trips here are usually available via tour boats that take you to the best dive locations around the island and offer an amazing experience in the open waters.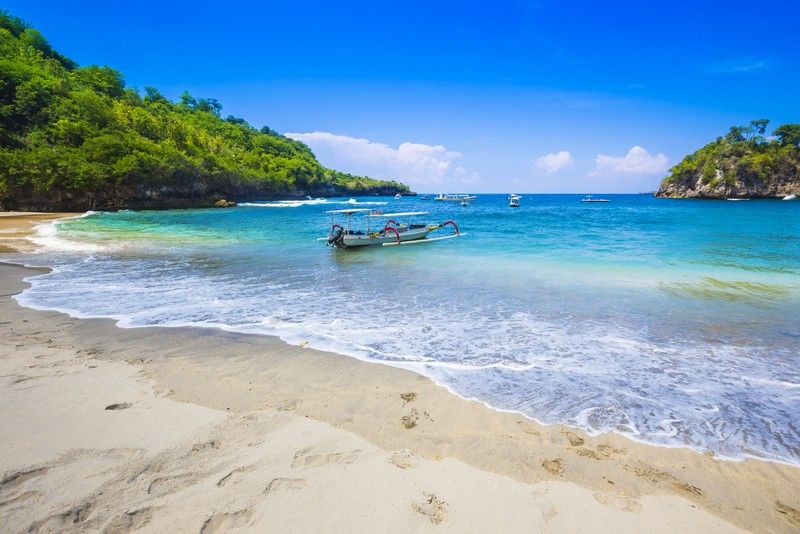 Nusa Lembongan, Indonesia
There are many reasons to visit Bali, or the "Island of the Gods" as it is commonly referred to. But when you come to Bali with plans to snorkel, things are done a bit differently. What makes Bali such a cool experience is that in some spots, jumping in the waters and riding the water current provides a special way of snorkeling. Drift snorkeling, as it's called, can be a little intense. But what can beat letting your body flow with the current while your eyes spot all sorts of biodiversity? Once you have had your share of the fast-paced snorkeling, hire a boat for a short ride to Nusa Lembongan where the waters are calmer, making it an ideal spot for snorkelers of all levels.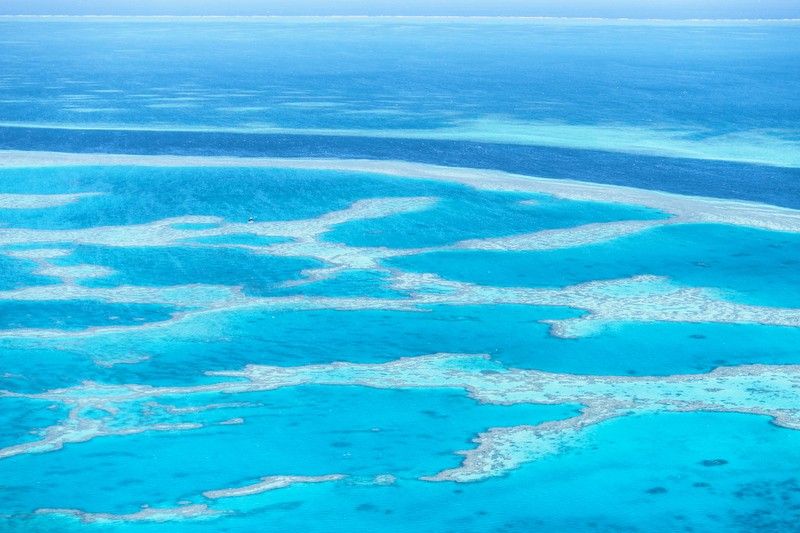 Great Barrier Reef, Australia
With more than 3,000 individual reef systems and coral cays, the Great Barrier Reef in Australia is the largest and, hands down, the most desired coral reef in the world. A visit to Heron Island will provide you with the opportunity to swim next to and see approximately 60% of the species of fish that live along the reef. Beyond beach snorkeling, boats are available for hire from most coastal cities and can take you to some of the better locations for snorkeling. Popular reefs are located near the cities of Cairns, Port Douglas and Townsville.
If you go
Visit united.com or use the United app to plan your snorkeling adventure.
On March 19, 2020, United operated its first flight carrying cargo without passengers on board. While the passenger cabin was empty, its cargo hold was completely full, carrying more than 29,000 pounds of commodities from Chicago O'Hare International Airport (ORD) to Frankfurt Airport (FRA).
A year later, United Cargo has operated more than 11,000 cargo-only flights carrying more than 570 million pounds of freight. To support the COVID-19 pandemic recovery efforts, United Cargo has also transported more than 113 million pounds of medical and pharmaceutical products on both cargo-only and passenger flights as well as approximately 10 million COVID-19 vaccines, providing global communities access to the items they have needed most.
"At the beginning of the pandemic, we knew we were uniquely positioned to utilize our widebody aircraft and our network to keep commodities moving, so we quickly mobilized various departments throughout the airline to launch a cargo-only network of flights that would keep commodities moving," said United Cargo President Jan Krems. "Thanks to those efforts, United Cargo has delivered millions of items to countries all around the world. We would not have been successful without the steadfast support of our employees, industry partners and our customers."
Since last March, United Cargo has transported almost 850 million pounds of freight on cargo-only and passenger flights. The airline will continue to monitor market trends adjust its cargo-only flight schedules to help ensure we are meeting our customer's evolving shipping needs.
Whether you haven't flown with us for a while or just need a quick refresher before your spring trip, read this list of tips to know before your flight and arrive at the airport travel-ready:
1. Download the United app for contactless bag check, travel assistance and more
Before your flight, download the United app to view your flight status, check in, sign up for flight notifications, locate departure gates, access our free personal device entertainment when available and more. We've also updated our app with new features that can make your trip a little safer, including contactless bag check.
Don't forget to use Agent on Demand for help with any and all questions you may have before your flight. This new capability is available at all our U.S. hub airports and allows you to use your own mobile device to contact a customer service agent via phone, video or chat to help with day-of-travel questions while you're at the airport. Learn more about Agent on Demand here.
2. Check out the Travel-Ready Center
Our Travel-Ready Center makes it easy to get a personalized overview of everything you need to do in preparation for your flight. Just enter your confirmation number or MileagePlus® number and you'll find detailed information on all the documents, tests and more that you'll need for your trip.
3. Read and sign the Ready-to-Fly checklist
Before completing check-in, all United travelers will need to read our Ready-to-Fly checklist and confirm that they understand and agree to our policies. These include:
Acknowledging that you haven't had any symptoms of COVID-19 in the last 14 days
Agreeing that you will not fly if you have tested positive for COVID-19 within the last 21 days
Confirming that you will follow all policies regarding face masks, social distancing and other health and safety measures we've adopted
4. Arrive early; avoid the stress
Airports can be busy, especially during peak travel periods like spring break season. The TSA advises arriving at the airport two hours before your flight for domestic travel and three hours for international travel in anticipation of long security lines. This can help ease the stress when navigating busy check-in areas, security lines and crowded boarding gates.
5. Get familiar with CleanPlus
United CleanPlus℠ is our commitment to delivering industry-leading cleanliness as we put health and safety at the forefront of your experience. We've teamed up with Clorox to redefine our cleaning and disinfection procedures and Cleveland Clinic to advise us on enhancing our cleaning and disinfection protocols, like:
Disinfecting high-touch areas on board and in the terminal
Using electrostatic spraying, Ultraviolet C lighting wands and more advanced measures to clean aircraft cabins before boarding
Redesigning our mobile app to allow for touchless check-in and contactless payment, along with enhanced travel assistance features
Implementing high-efficiency (HEPA) filters on our aircraft that completely recirculate cabin air every 2-3 minutes and remove 99.97% of airborne particles, including viruses and bacteria
Studies show COVID-19 exposure risk is minimal when air filtration systems and masks are in use, so you can rest assured that the steps we've taken to keep you safe truly make a difference.
6. Wear your mask
Federal law requires all travelers to wear a face mask in the airport, including customer service counters, airport lounges, gates and baggage claim, and on board during their entire flight. Make sure you review the requirements for face masks, including what an acceptable face mask looks like.
7. Get ready for a safer boarding process
To make boarding even safer, we now have travelers board their aircraft from back to front. At the gate, just listen for your row number to be called – we'll ask a few rows at a time to board, starting with the last row of the plane. This helps everyone maintain a safe distance from each other during boarding without slowing things down. As you step onto the plane, flight attendants will hand each passenger a sanitizing towelette, which you can use to wipe down your seat to ensure it's extra clean.
8. Pack smart
Before packing your bags, check to see what exactly you can carry on and what you should plan to check. You can also copy your confirmation number into our Baggage Calculator tool to learn about the bag allowance included with your reservation, as well as the cost of checking any additional bags.
9. Check your flight status, important notices and weather
Check the United app regularly for the latest updates on weather conditions, flight status, gate numbers and seat assignments. You can also visit our Important Notices page to find essential information and updates about travel waivers, international travel, TSA and security, airports and United Club locations.
10. Relax and enjoy your flight
Once you're on board, it's time to sit back and enjoy your flight. Our flight attendants will be happy to help you with anything else you need.
This week, we were honored to become the first U.S. airline to join the UNICEF Humanitarian Airfreight Initiative to combat the COVID-19 pandemic by transporting the vaccine and other critically needed supplies to underserved areas of the globe.
"We are committed to helping the global community in any way we can, and we all must work together to do our part to bring this health and humanitarian crisis to an end," said Director of Cargo Specialty Products Manu Jacobs.
We will leverage our expertise to transport these critical pharmaceutical and healthcare shipments around the world safely, efficiently and expediently. We are proud to partner with the United Nations to support this global effort and provide equitable access to COVID-19 vaccines.
Scroll to top