Biofuel takes flight in Los Angeles
When approximately 150 of our customers boarded Flight 708 departing from Los Angeles International Airport (LAX) on March 11, they became part of a milestone in commercial aviation. The Boeing 737 was powered by a blended biofuel made from agricultural waste and other natural byproducts.
"It's great to be part of this flight, and it's exciting to be the first U.S. airline using renewable energy to power our flights," said United First Officer Ernesto Alessio, one of Flight 708's pilots.
United has now moved the U.S. aviation industry beyond demonstration flights and is, for the first time, using biofuels in regular commercial operations. We agreed to purchase up to 15 million gallons of sustainable biofuel from AltAir Fuels over a three-year period. We are now using the biofuel in daily operations at LAX, storing and delivering it the same way as traditional fuel – making LAX the first airport to incorporate biofuels into its fueling system.
To celebrate this eco milestone, we held a ceremonial ribbon-cutting at the LAX's Terminal 7 with customers, employees and United leaders, as well as industry and government partners including California State Senator Fran Pavley (D), California State Senator Ben Allen (D), California Assembly member Jim Frazier (D), California Energy Commissioner Janea Scott, Air Resources Board Member Hector De La Torre and Los Angeles World Airports CEO Deborah Flint.

"It's an honor to be at the launch, celebrating this great achievement," said Jim Compton, United's chief revenue officer and vice chairman. "Supporting the commercialization of biofuels is good for both United and the United States – we are helping to diversify the fuel supply with sustainable sources of fuel, supporting energy security, and protecting against long-term oil price volatility."
The biofuel United is using is a blend of 70 percent traditional jet fuel and 30 percent biofuel, so it doesn't require any modifications to aircraft engines or airport infrastructure. It also undergoes rigorous testing to ensure it meets the same performance certification as our conventional jet fuel. To our customers and crews, the flight experience is exactly the same.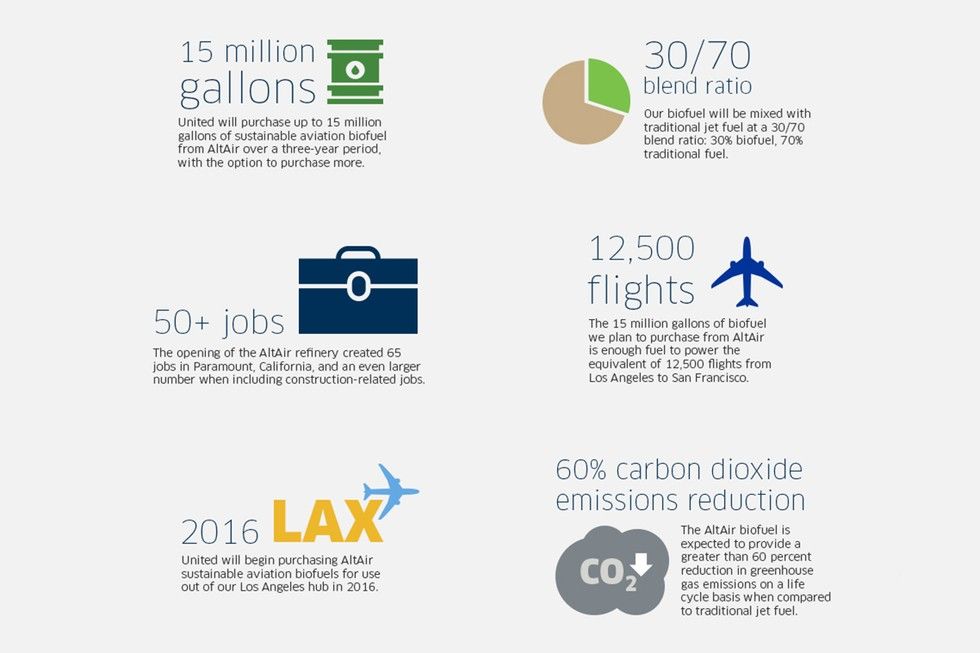 This alternative fuel is estimated to reduce lifecycle greenhouse gas emissions by greater than 60 percent. This means fewer carbon emissions are produced throughout the whole lifecycle process, starting with harvesting the raw materials, refining the fuel, transporting the fuel and combusting the fuel in our aircraft engines.
"We're proud to be a leader in sustainable aviation biofuels for the airline industry," said Angela Foster-Rice, United's managing director for environmental affairs and sustainability. "We are committed to taking actions today to help build a more sustainable future for our customers, employees and communities."
United's partnership is with AltAir Fuels, and over the next three years, we plan to buy enough biofuel to power the equivalent of 12,500 flights from Los Angeles to San Francisco. Which means the Friendly Skies are about to get a whole lot friendlier to the environment.
The best National Parks to visit all year round
National parks can be a refuge from the noise and hectic pace of everyday urban and suburban life — America's special places in nature. But during the summer peak season, they can be as busy as cities. Smart travelers visit between November and March when most parks are less crowded and accommodation choices are discounted. These national parks are especially worthwhile to visit and they're all close enough to major airports to make a three-day weekend getaway possible.
Yosemite, California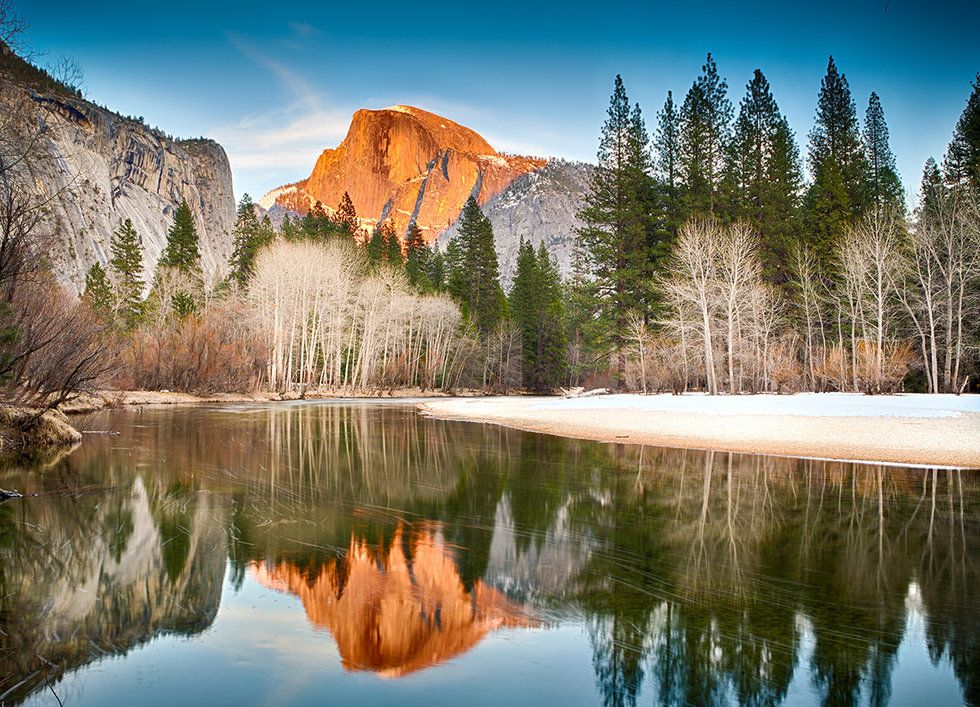 Fall and winter visitors to Yosemite National Park are treated to autumn leaves in the fall, snow-capped granite landmarks in the winter and replenished waterfalls in the spring. Tent camping can be cold, but hotel rooms in and around Yosemite Valley are widely available and Yosemite's historic lodge, The Majestic Yosemite Hotel (formerly Ahwahnee), hosts two big events in November and December: the Grand Grape Celebration and the Bracebridge Dinner (a recreation of Christmas in Olde England). Airport: Fresno Yosemite International Airport.
Everglades, Florida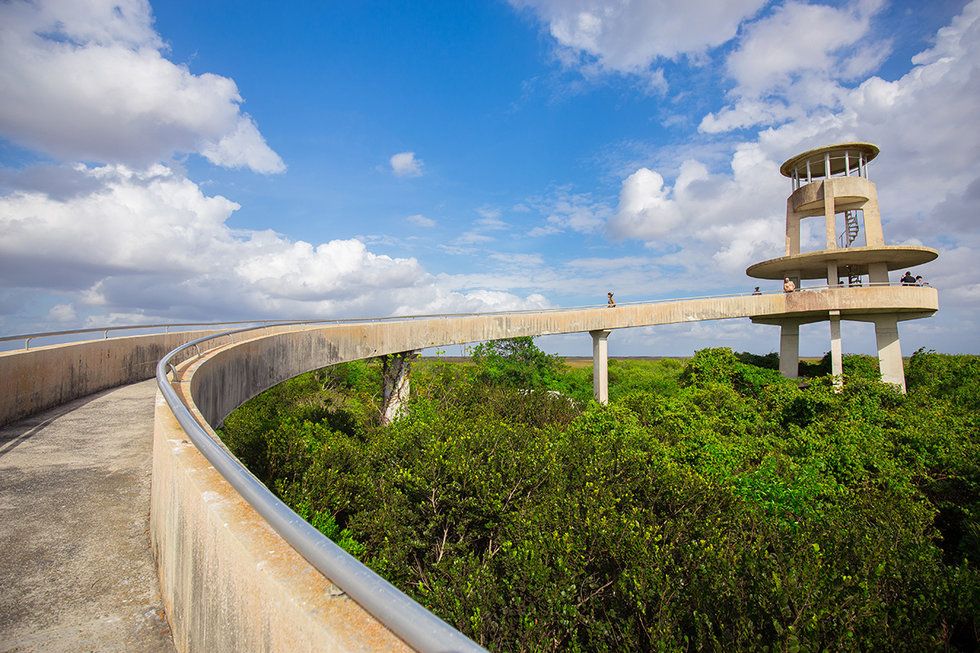 Many summer vacationers are among the one million annual visitors to Everglades National Park, but the best time to come is in late-autumn or winter. Southern Florida's temperatures are milder, it's far less humid, hurricane season is over and summer flooding of the prairies has receded — letting you see more fish and reptiles. You can also see more birds in the winter via airboat tours through the Everglades, America's largest tropical wilderness. Not to mention this "river of grass" is also a UNESCO World Heritage Site, International Biosphere Reserve and a wetland of International Importance. Airport: Miami International Airport.

Mammoth Cave, Kentucky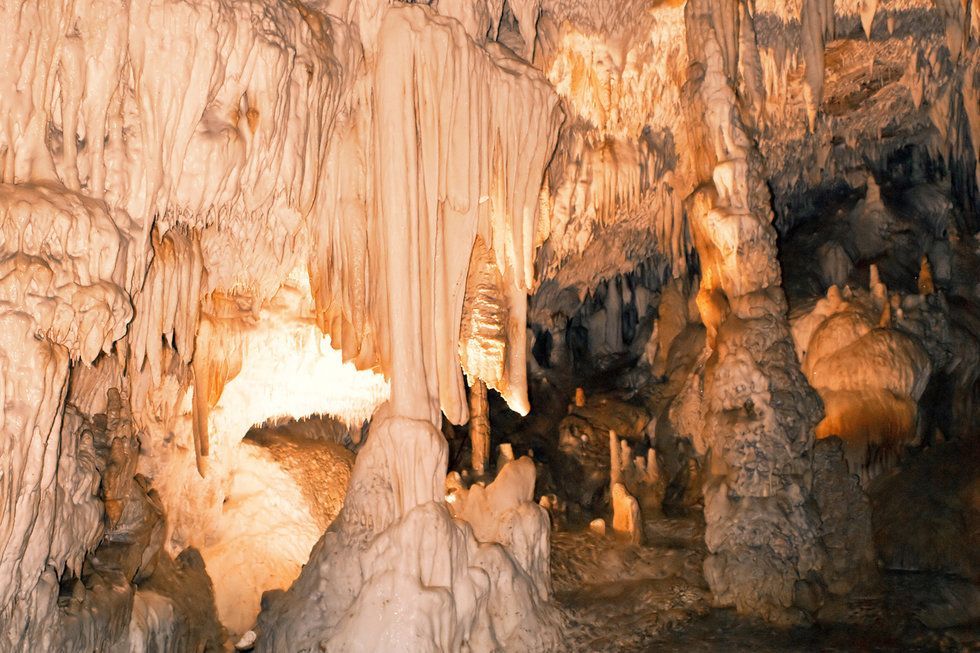 Another world lives beneath Kentucky in the world's largest network of caves known as Mammoth Cave National Park. You will walk beneath massive crystallized formations inside the caverns and may spot one of the eight species of bats that thrive in this environment. The caves are about 54 degrees inside year-round, as if regulated by a thermostat, so they are protected from the hot humid summers and freezing winter nights above them, making them a perfect place to visit any time of the year. Visitors to this southern Kentucky park will also benefit from this climatic predictability while taking any of eight cave tours. While cave tours should be at the top of your list of things to do here, this park also offers hiking, camping, horseback riding, kayaking and more. Airport: Louisville International Airport.
Haleakala, Hawaii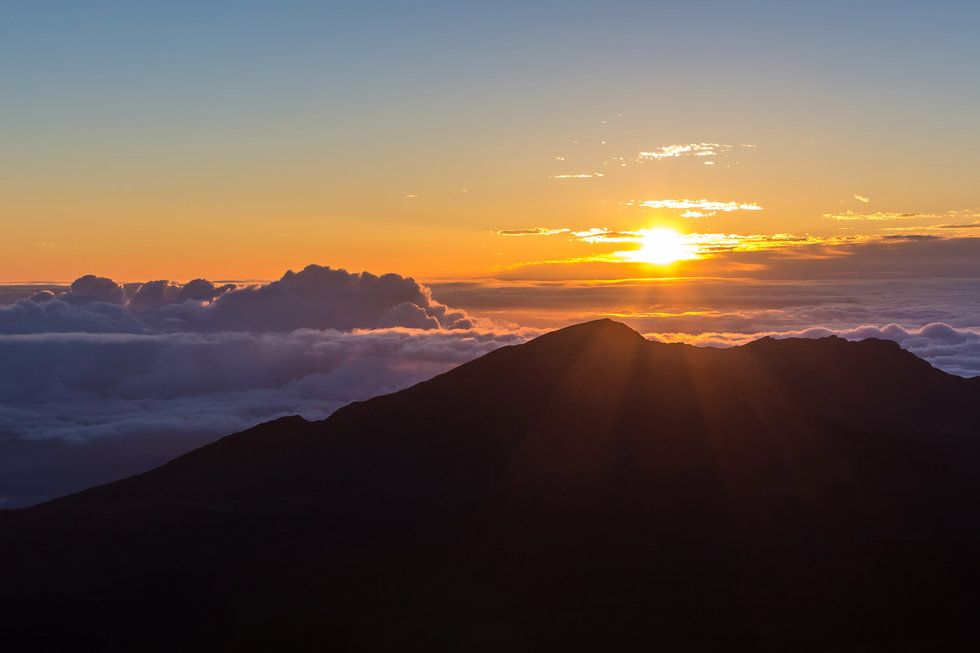 Your visit to Haleakala National Park may include a number of experiences, but witnessing the sunrise or sunsets are a must. Many visitors wake up early to drive to the Summit Visitor Center to view one of the best sunrises. But make sure to plan accordingly because the National Park Service now requires a reservation for vehicles to view the sunrise from the Summit District. Other activities on the 10,023-foot mountain include hiking one of the nine trails, guided horseback rides and bike rentals post-hike to coast most of the way down. An added bonus: Humpback whale watching season stretches from December to March in Maui. Airport: Kahului Airport.
Saguaro, Arizona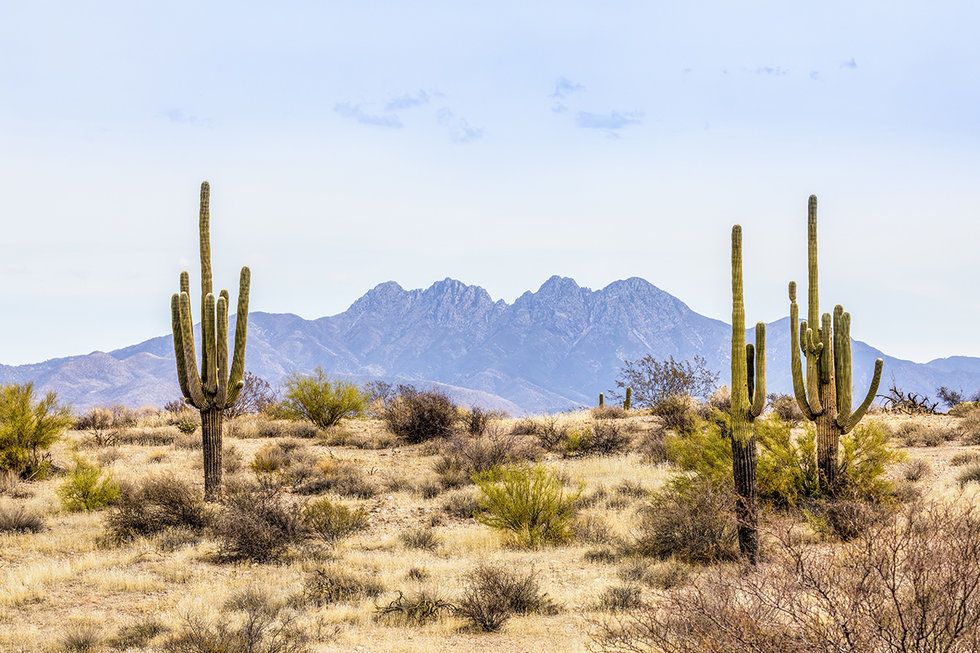 Saguaro, a type of giant cacti, serve many functions for desert wildlife — but they don't cast much shade. That's why winter is the best time to hike among them where they populate hillsides by the thousands in Saguaro National Park. The park is split in two, straddling the western and eastern boundaries of Tucson, with 165 miles of hiking trails. The Arizona-Sonora Desert Museum, a museum, zoo and botanical garden, is a must-see attraction on the edge of Saguaro NP West. Airport: Tucson International Airport.
Joshua Tree, California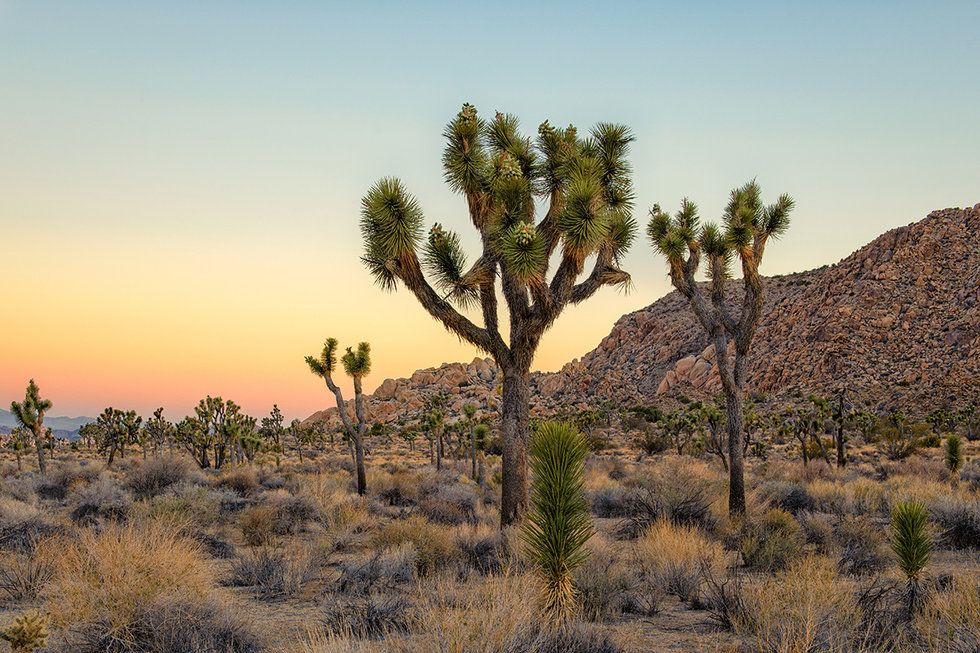 The namesake of Joshua Tree National Park is an odd-looking tree that fits in well with the weirdly wonderful rock formations adored by photographers in this high desert park. Located between Palm Springs and the L.A. area, the park encompasses two major deserts and a mountain range, offering a profoundly contrasting appearance due to the two varying ecosystems. This park can be explored by car or by foot on one of the 27 hiking trails. A bonus to visiting in the winter is the desert wildflower blooms between February and April. Airport: Palm Springs International Airport.
Biscayne, Florida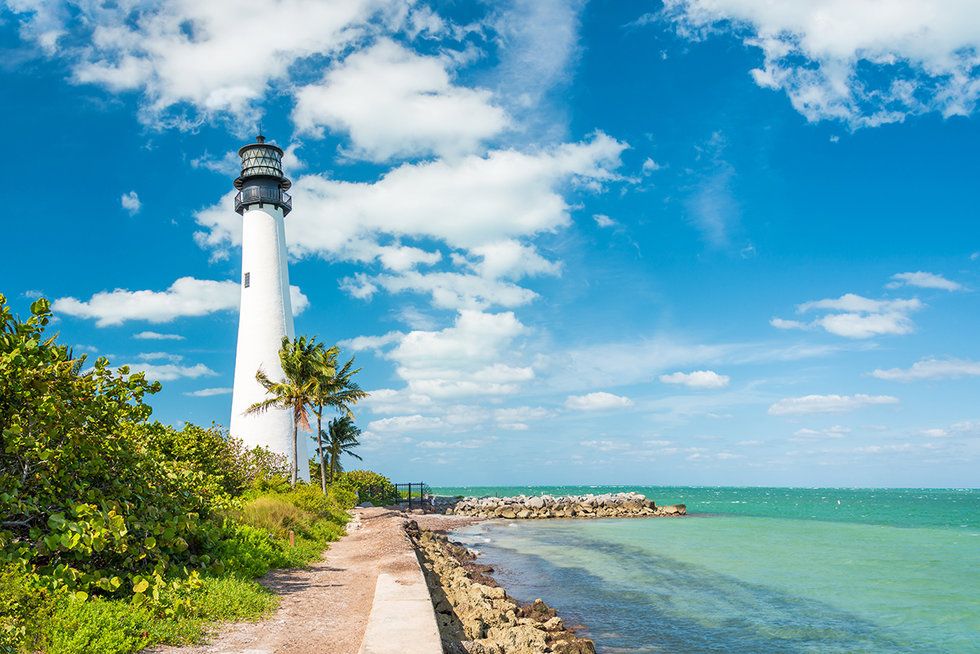 Famous lighthouse at Key Biscayne, Miami
Most of Biscayne National Park is on water, not land, so the best way to see its coral reefs (among the world's largest) and the abundance of marine life (highlighted by manatees and sea turtles) is by renting a boat or taking a boat tour. Several marinas are found at the park's edges where you can do just that, as well as rent snorkeling or diving equipment for a closer look underwater, where you'll discover diverse and colorful aquatic life and multiple shipwrecks. Kayaking and fishing in Miami-Dade County are also popular. Airport: Miami International Airport.
If you go
United Airlines flies to airports within a two-hour drive of all of these national parks. MileagePlus® Rewards can help pay for your accommodations. Go to united.com or use the United app to plan your national park getaway.

The most important resources for LGBTQ travelers
By Meredith Heil
This story was originally published on AFAR| May 8, 2019
From an interactive website that tracks global LGBTQ-related laws to a travel-oriented app that facilitates meetups abroad, these are the trip-planning tools that LGBTQ travelers should know about.
As a queer travel writer, I'm constantly thinking about LGBTQ culture and tourism on an international scope. I've learned that whether it's tracking down the best gay bars in Berlin or making sure it's safe to hold hands while walking the streets of an unfamiliar city, the LGBTQ community's travel planning needs aren't always met by picking up a one-size-fits-all guidebook.
Thankfully, the internet is rife with travel advice that provides lesbian, gay, bisexual and transgender adventurers with the information needed to design the trip of a lifetime. From navigating foreign laws to booking a gay-friendly resort, this trusty list of travel resources has you covered.
LGBTQ-specific travel news and safety basics
U.S. State Department A section of this government-run online resource offers basic pointers for LGBTQ travelers such as travel document checklists, general safety tips, and information about travel insurance and various U.S. embassy locations.
Equaldex Launched in 2014, this interactive map-anchored website keeps a running tab on LGBTQ rights-related laws around the world via a global network of user contributions.
National Center for Transgender Equality This Washington, D.C.-based advocacy organization addresses information relevant to gender-nonconforming and transgender travelers. It features a particularly comprehensive guide to airport security that addresses concerns related to potentially intrusive TSA screening procedures.
OutRight Action International Formerly known as the International Gay and Lesbian Human Rights Commission, this nonprofit publishes news, studies, and reports on LGBTQ issues around the world that can help travelers stay informed about safety in various destinations.
Erasing 76 Crimes Journalist and LGBTQ advocate Colin Stewart heads up this news-oriented blog that spotlights global developments related to LGBTQ rights spanning countries across the Middle East, Asia, Africa, Europe, Oceania and the Americas.
GoAbroad's LGBTQ Study Abroad Guide For queer students interested in studying abroad, this PDF provides a wealth of information, including tips for coming out to a host family, LGBTQ-specific scholarships and a list of queer-friendly study abroad programs.
LGBTQ-friendly accommodations and services
The International LGBTQ+ Travel Association This website acts as a one-stop-shop for all things related to LGBTQ travel planning. It brings together a massive network of queer-approved hotels, transportation providers, tourism boards, travel agencies, tour operators, event promoters and local media in over 80 countries worldwide; it also maintains recommendation-based travel and business blogs.
Purple Roofs An LGBTQ mainstay since the late '90s, this booking website showcases small, family-owned bed-and-breakfasts, hotels, vacation rentals, inns, and tour companies worldwide. It also hosts a variety of related travel resources, including event listings and a dedicated LGBTQ travel blog.
World Rainbow Hotels This modern travel directory combines a curated list of stylish, queer-friendly hotels in countries where attitudes toward gay, lesbian, bisexual, and trans travelers are for the most part accepting. The website also features an image-driven blog full of travel inspiration, global news, events and other articles.
Travel Gay and Travel Gay AsiaThese twin booking sites serve a predominantly gay male audience, pointing international travelers to city guides with relevant information about bars, clubs, saunas, shops, beaches, and events, as well as queer-friendly hotels across the globe.
GayCities A similarly gay male–focused online travel guide, this web resource recommends gay-friendly bars, clubs, restaurants, hotels, shops, gyms and more in 238 different cities from Cape Town to Mexico City.
In addition to explicitly LGBTQ outlets, you can now find pages dedicated to LGBTQ consumers on mainstream online travel booking sites like Expedia and Orbitz. Queer-oriented promotions and packages are also often offered by big-name hotels such as Marriott and Kimpton.
LGBTQ-specialized tour operators and agencies
LGBTQ-friendly tour operators for organized trips (both group and private)
For LGBTQ travelers who'd rather leave trip planning to the experts, award-winning tour operators such as Outstanding Travel, Zoom Vacations, Out Adventures, Toto Tours, Detours Traveland Concierge Travel all offer a diverse array of international group and private trips. International tour operator R Family Vacations also designs and leads LGBTQ family-friendly trips (plus a few new adults-only options) on land and at sea for public groups and individuals. The queer-run wilderness education organization, The Venture Out Project, operates LGBTQ-specific backpacking trips in the United States for teens, adults and families.
LGBTQ-friendly cruises
Inclusive travel company Vacaya hosts curated LGBTQ getaways on chartered cruise ships, as well as to all-LGBTQ international resorts. The popular lesbian travel brand Olivia Cruises has been running entertainment-filled cruise, resort, adventure, and riverboat group trips exclusively for queer female-identified travelers since 1990. And cruise company Source Events, which caters predominantly to gay men and their families, organizes both all-gay charters and private LGBTQ groups aboard larger cruise ships (as well as personalized cruise journeys and on-land group itineraries).
LGBTQ-friendly travel and networking apps
From joining queer-specific networking groups, to checking for upcoming LGBTQ events in different cities, to starting important conversations about shared experiences through hashtags such as #travelingwhiletrans, LGBTQ travelers have long relied on social media platforms like Facebook, Instagram and Twitter when planning for domestic and international trips. More recently, meetup apps have created new opportunities for connection between LGBTQ travelers.
Apps (available on iOS and Android)
Meetup This stalwart community-building platform is a great tool for connecting with fellow LGBTQ folks and getting to know local queer scenes on the road. The "LGBTQ Meetups" section points app users toward various happy hours, professional networking events, book clubs, and hiking groups, as well as playgroups for LGBTQ parents.
SCRUFF Venture Gay dating app SCRUFF recently launched a travel-oriented edition aimed at making it easier to connect with LGBTQ people "before and while you travel." By clicking into one of the app's 500-plus destinations, users can view members marked as "visiting now" or "visiting soon" in each given location. The app also provides travel tips from city "Ambassadors" (members who volunteer to give advice and recommendations to visitors), plus updates about
LGBTQ issue–related travel advisories.
Refuge Restrooms This important resource for trans, intersex, and gender-nonconforming individuals maps out safe restrooms in various countries around the world, which users can search for based on proximity to a location.
LGBTQ-focused travel magazines and blogs

Magazines
Out Magazine's online outpost Out Traveler covers everything from luxury LGBTQ-friendly hotels and nightlife hot spots to the latest must-have gadgets for jet-setters. Passport Magazine, available in both digital and print formats, touches upon a wealth of topics related to LGBTQ travel, with sections devoted to food and drink, hotel reviews, product roundups, and events. Also worth checking out is Connextions Magazine, which compiles long-form hotel reviews, human interest stories, destination guides and other global lifestyle content relevant to LGBTQ travelers. (The print and digital publication also has a Spanish edition.)
Although not their main focus, many widely circulated LGBTQ lifestyle outlets like theAdvocate, Curve, Autostraddle, Diva, and Chill also feature travel-related news, commentary, city guides, hotel reviews, profiles and more.
Blogs
Touted as "a lifestyle blog for men and other stylish travelers," the popular blog Travels of Adam hosts op-eds and personal essays, LGBTQ travel tips and hacks, and restaurant, bar, and hotel reviews in destinations from Egypt to England. Married couple Auston and David head up another gay male–focused travel blog called Two Bad Tourists, which features navigating international gay-friendly destinations, festivals and events.
On the queer female travel blog Dopes on the Road, you can expect to find a wide range of content, from travel diaries and safety tips to pop culture commentary. Beautiful photo galleries, travel journals, LGBTQ profiles and interviews, travel tips and destination guides dominate Once Upon a Journey, a helpful travel blog from lesbian couple Roxanne Weijer and Maartje Hensen.
Know before you go: Tips for transgender and nonbinary travelers
By Alex Verman
This story was originally published on AFAR | May 30, 2019
For people whose gender identity doesn't match the one assigned to them on their birth certificate, dealing with air travel can present a host of obstacles. Here's what U.S. travelers need to know about flying outside of the binary.
If you're a transgender or nonbinary traveler, making your way through the airport can feel like a journey in itself. Different airlines and airports enforce varying policies when it comes to harassment and discrimination, but all air travel requires in some way that travelers "declare" a gender as part of their identification. For transgender people and nonbinary folk (those whose internal sense of self isn't exclusively male or female), this means effectively outing yourself to every TSA official you encounter.
To offset the anxieties that come with navigating the airport as a transgender or nonbinary person, it can be helpful to know what to expect before traveling in order to prepare your documents and review your answers to security questions. These tips will give you the information you need to make smart decisions and figure out what works for you while preparing for air travel.
Navigating gender markers on travel documents
Passports
According to the U.S. State Department website, changing the name or gender marker on a U.S. passport requires submitting a DS-11 application form complete with a recent form of government-issued identification and a passport-appropriate photo (both of which must resemble your current appearance), proof of legal name change (for those changing their names) and a medical certification indicating that you have received — or are in the process of receiving — clinical treatment for your transition. Templates for this medical certification, which must be signed by a licensed physician, can be downloaded from the government agency's website. It's important to note that a description of the specific "treatment" is not required in the medical certification and need not be limited only to gender confirmation surgery — the State Department intentionally leaves it open for interpretation.
Still, some trans women have reported encountering unexpected roadblocks in getting their names and gender markers changed on their passports in the United States. In these cases, it took the intervention of a sympathetic politician to sort out a simple bureaucratic error. It's unclear how widespread this problem is, but just in case, nonbinary and trans people hoping to use their correct names and gender identities on their travel documents should start updating their passports well in advance of their intended travel date.
Whether or not you're able to change your name and gender marker, the main thing is that your passport photo somewhat matches your actual physical appearance. If your appearance has changed significantly since starting your transition, you may want to renew your passport with an updated photo and carry an additional piece of I.D. that matches the information on your passport. (Across the United States, rules regarding name and gender changes on drivers' licenses vary. The National Center for Transgender Equality has a helpful search tool that spotlights policies specific to each state.)
While the United States doesn't currently offer gender neutral passports, many other countries do provide some variation for travelers who don't identify with the "male" or "female" binary gender options. For instance, Australia, Denmark, Germany, Malta, New Zealand and Pakistan also have an "X" category, while India, Ireland and Nepal provide various third gender options. My Canadian passport has an "X" (undetermined), along with an "M" (male). Sure, it's a bit of an unsatisfying compromise, but there's still something reassuring about having a government document that acknowledges my nonbinary identity.
Flight tickets
Earlier this year, Airlines for America (A4A) and the International Air Transport Association (IATA) announced that starting June 1, 2019, both major trade organizations would allow airlines to offer two new gender options for travelers booking flights: "U" (undisclosed) or "X" (unspecified), in contrast to the previous binary system consisting of "M" (male) and "F" (female) titles only. Following the update, all five major airlines in the United States — United, Alaska, American, Delta, and Southwest — announced that they plan to shift toward more inclusive gender options for travelers.
This spring, United Airlines became the first U.S. airline to provide gender neutral options in its booking process. (This change came with newly implemented training sessions for United employees — offered by the Human Rights Campaign and The Trevor Project, an organization devoted to mental health advocacy for LGBTQ youth — which cover topics such as gender discrimination and use of preferred pronouns.)
Although the rest of the aforementioned airlines maintain plans to add the new gender options, most currently have no timetable for the update. All the same, the real test will be in how transgender and nonbinary people are treated in real life while traveling.
Getting through airport security
TSA pat-downs and scans
Security scans and pat-downs are infamous among transgender travelers. At U.S. airports, TSA requires passengers to go through a full-body Advanced Imaging Technology (AIT) scanner that operates on a binary gender system — it's programmed to read certain bodies in certain ways and to see any "irregularities" as signs of danger. As you can imagine, this poses problems for some trans people, for whom a bulge in the "wrong" place is often misperceived as a security threat. (Before each passenger enters the machine, a TSA agent must press a blue "male" or pink "female" button so that the device's Automatic Target Recognition software can detect "anomalies" not consistent with the passenger's assigned gender.)
If an "anomaly" is detected, the AIT machine will ring an alarm, which means you'll have to receive additional screening before passing through airport security — often in the form of a pat-down. For some people, this can be an uncomfortable experience of public humiliation. According to the TSA website, travelers can initially request a pat-down instead of an AIT scan, which avoids the potential embarrassment of the alarm (even though the end result of a pat-down is the same). You can also request an inspecting TSA agent who matches your gender identity, and you can request to have the pat-down conducted in a private area with a companion of your choosing.
Packing medications, prosthetics, and implants
Most airlines and airports will allow you to travel with medications and supplies in your carry-on, although they should be packed in a separate bag within your luggage. For transgender travelers who inject their hormones, it's best to pack any medical syringes alongside their corresponding medications and to try to keep the pharmaceutical label intact. The TSA website also advises travelers to declare any syringes or dilators to inspectors before going through security and to travel with proof of the medical necessity of the item(s).
Transgender travelers wearing chest binders or prosthetic devices may need to undergo Explosive Trace Detection (ETD), or swabbing. (Implants should not pose any issue.) The National Center for Transgender Equality states that travelers are not required to "lift, remove, or raise an article of clothing to reveal a prosthetic item and should not be asked to remove it." According to their website, if a TSA officer asks you to reveal a prosthetic item, you can ask to speak to a supervisor. You can also ask to be screened in a private room. Still, this whole process can be time-consuming, so make sure to arrive early to account for delays.
Transgender or nonbinary travelers with questions about medical equipment and devices can call the TSA Cares hotline in advance of their trip at 1-855-787-2227.
The most important thing to keep in mind
Airports can be unsettling spaces for everyone but especially for trans and nonbinary people —and particularly for trans people of color. Airports are not simply binary spaces; they are also under heavy security. The important thing to remember is that there's nothing "wrong" with you or your body. There's no reason for people to be seeing you as a threat, and you have every right to demand respectful treatment. As with any negative customer experience, if you have any issues with airline or TSA personnel, you can report it.
Remember, navigating the airport is just one part of the trip. For better or worse, your time there doesn't have to define your travel experience. The rest of it is up to you.
Explore more of the U.S. this summer with 20 new flights
This summer, we're flying to more U.S. destinations than ever before, including over 20 new routes starting this month. Travel throughout the U.S., from Fairbanks, Alaska to Pensacola, Florida. With convenient weekly departures, you can now explore more destinations that are summer-ready. Check out the table below and start planning your adventure on united.com or with the United mobile app.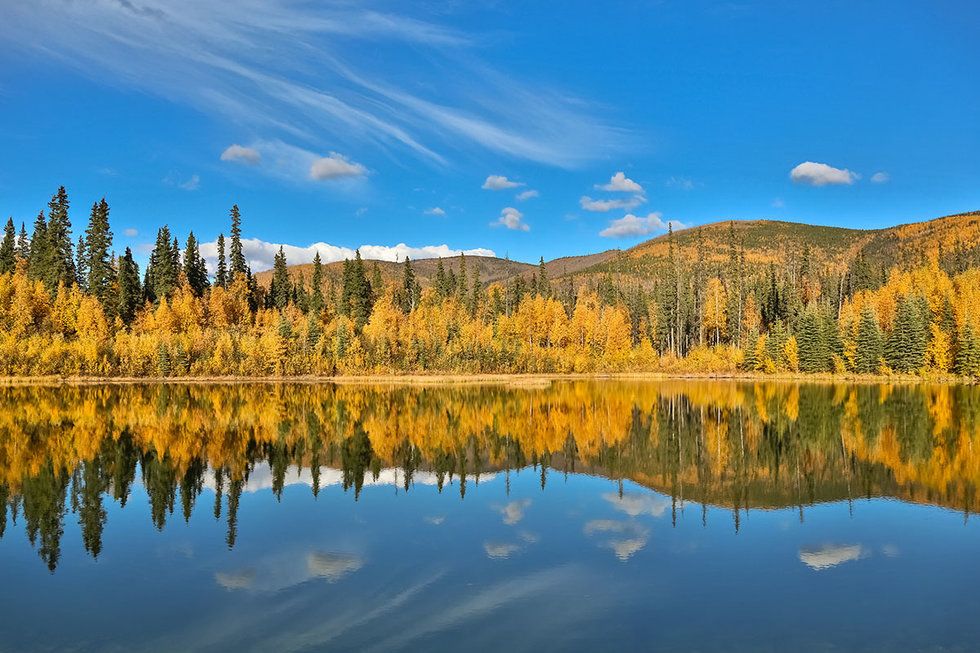 Fairbanks, Alaska
| | | | | |
| --- | --- | --- | --- | --- |
| Origin | Destination | Weekly departures | Start date | Additional details |
| Denver | Arcata-Eureka, CA | 7 | June 6 | |
| Newark | Pensacola, FL | 7 | June 6 | Seasonal only |
| Denver | Charleston, SC | 7 | June 6 | |
| Denver | Savannah, GA | 2 | June 8 | Saturday/Sunday; seasonal |
| Denver | Burlington, VT | 2 | June 8 | Saturday/Sunday; seasonal |
| Washington D.C. | Traverse City, MI | 1 | June 8 | Saturday; seasonal |
| Houston | Durango, CO | 1 | June 8 | Saturday; seasonal |
| Houston | Ontario, CA | 7 | June 6 | |
| Los Angeles | Rapid City, SD | 2 | June 22 | Saturday/Sunday; seasonal |
| Denver | Greenville-Spartanburg, SC | 7 | June 6 | |
| Denver | Syracuse, NY | 7 | June 6 | |
| Denver | Fairbanks, AK | 4 | June 7 | Seasonal |
| Denver | Portland, ME | 2 | June 8 | Saturday/Sunday; seasonal |
| Chicago | Durango, CO | 1 | June 8 | Saturday seasonal |
| Chicago | Fort Walton Beach, FL | 2 | June 8 | Saturday/Sunday; seasonal |
| Chicago | Panama City, FL | 2 | June 8 | Saturday/Sunday; seasonal |
| Chicago | Grand Junction, CO | 1 | June 8 | Saturday seasonal |
| Chicago | Cody, WY | 1 | June 22 | Saturday seasonal |
| San Francisco | Columbus, OH | 7 | June 6 | |
| San Francisco | Fairbanks, AK | 3 | June 6 | Seasonal |
| San Francisco | Rapid City, SD | 2 | June 22 | Saturday/Sunday; seasonal |
| Chicago | Halifax, NS | 7 | June 6 | Seasonal |
Fairbanks: Sled dogs, Denali and 24/7 daylight
The Alaskan interior just became more accessible with nonstop summer service from San Francisco to Fairbanks, giving visitors easy access to North America's highest peak (Denali) and ample opportunities to see reindeer prance and sled dogs dash. There's plenty of daylight to see it all, too, as daylight remains from May 17 to July 27. Summer temperatures routinely reach the 80s. Oh, and if you don't spot a moose, you weren't paying attention.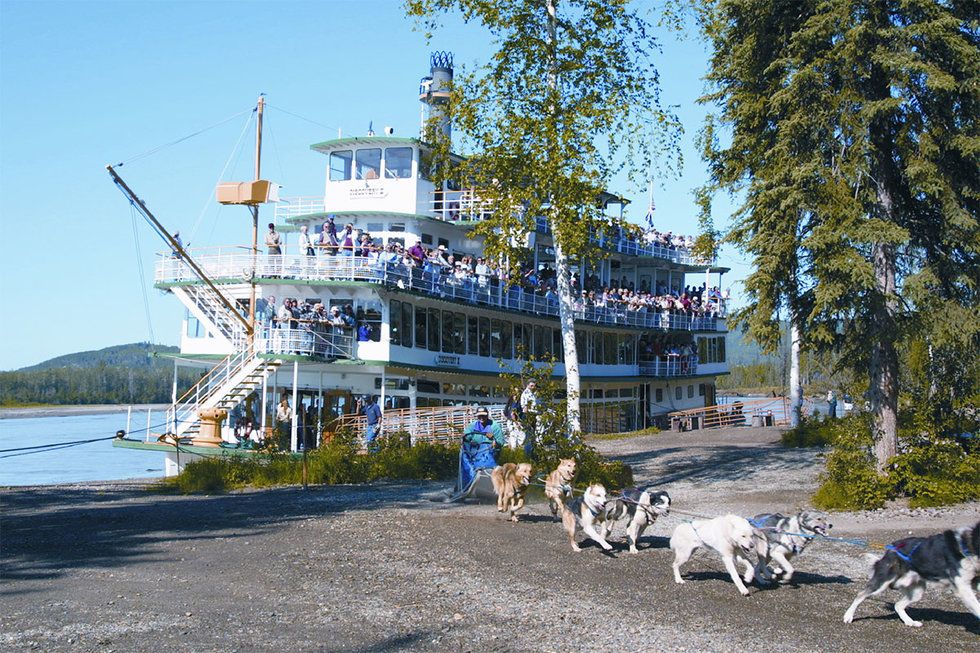 Passengers aboard the Riverboat Discovery watch a dog sled demonstration at Chena Indian Village in Fairbanks, Alaska | Photo courtesy of Riverboat Discovery
Down by the river
After enjoying the daylight flight — a treat in itself, as the route follows the Pacific coast and Inside Passage — get some sleep and then get oriented on the Chena River, which snakes through Fairbanks. First, board the Riverboat Discovery, which stops at a sled dog ranch, where the dogs run at top speeds and you can visit a replica Inuit fish camp. Then, head to century-old downtown Fairbanks, which you can also access on the river, to visit the Morris Thompson cultural and visitors center, two sled dog racing museums, shops, restaurants, bars and Antler Arch — made of dozens of antlers from Alaskan villages.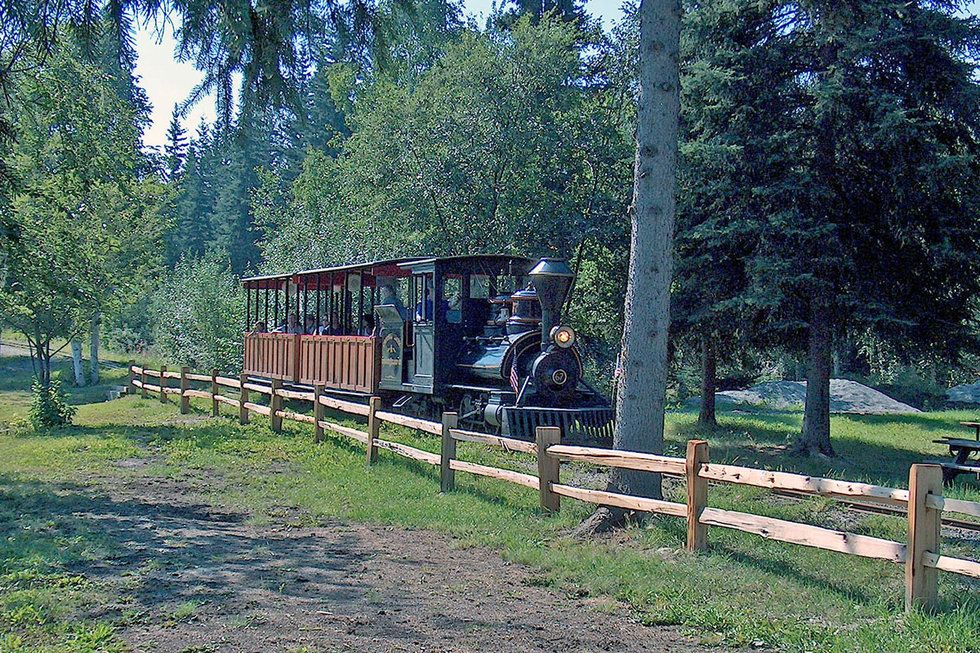 Pioneer Park narrow gauge train in Fairbanks, Alaska| Photo courtesy of Fairbanks North Star Borough Parks and Recreation
Pioneer Park
The shops, restaurants, ice cream parlors and museums that fill admission-free Pioneer Park are housed mostly in historic log cabins relocated there from downtown Fairbanks. Also found in the park — train rides, a carousel, nightly salmon feeds, musical theatre performances and riverside bike, mountain bike, canoe, kayak and paddleboard rentals at Canoe Alaska.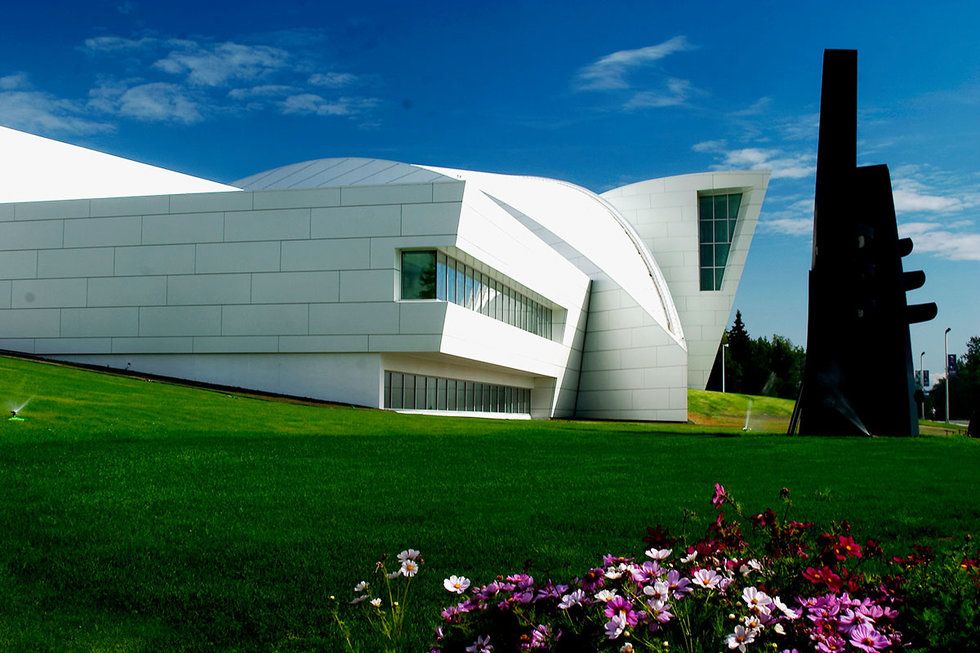 University of Alaska Museum of the North | Photo courtesy of Patricia Fisher
Moose-eums
Pioneer Park's air museum and railroad museum aren't the only two "moose-eums" in town. The sprawling Museum of the North is packed with indigenous artifacts, landscape paintings and exhibits about Alaskan history, mining, dinosaurs and wildlife. The Fountainhead Antique Auto Museum is also a delight, featuring a 1903 electric car and mini racecars among 70 automotive gems.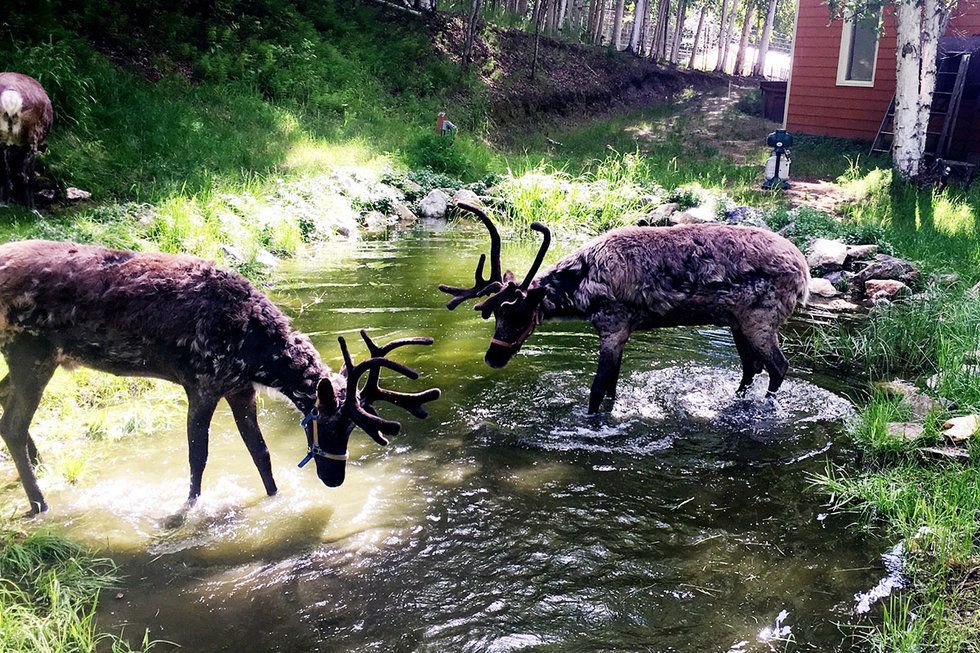 Reindeer at Running Reindeer Ranch | Photo courtesy of Bob Cooper
Beyond Fairbanks

Denali National Park is only a one-hour flightseeing tour, two-hour drive or four-hour train ride from Fairbanks. At 20,310 feet, Denali is North America's tallest mountain. Closer to Fairbanks, you can walk with reindeer at a home where 11 of the friendly domesticated animals prance alongside you in a birch forest. Or you can pet the puppies, hear a dog-mushing racer's stories and take a sled dog cart ride at Paws for Adventure,
The 2013 World Eskimo-Indian Olympics | Photo courtesy of Sherman Hogue/Explore Fairbanks
The Fourth of July and more
Fairbanks hosts a number of festivals including the Midnight Sun Festival (June 23) which brings 30,000 people downtown for 40 live performances. Fourth of July festivities include a parade and live music, Golden Days (July 13-21) features Alaska's biggest parade and a street fair and the World Eskimo-Indian Olympics (July 17-20) presents dozens of unique sporting events. Or enjoy concerts, rides and exhibits at the Tanana Valley State Fair (August 2-11).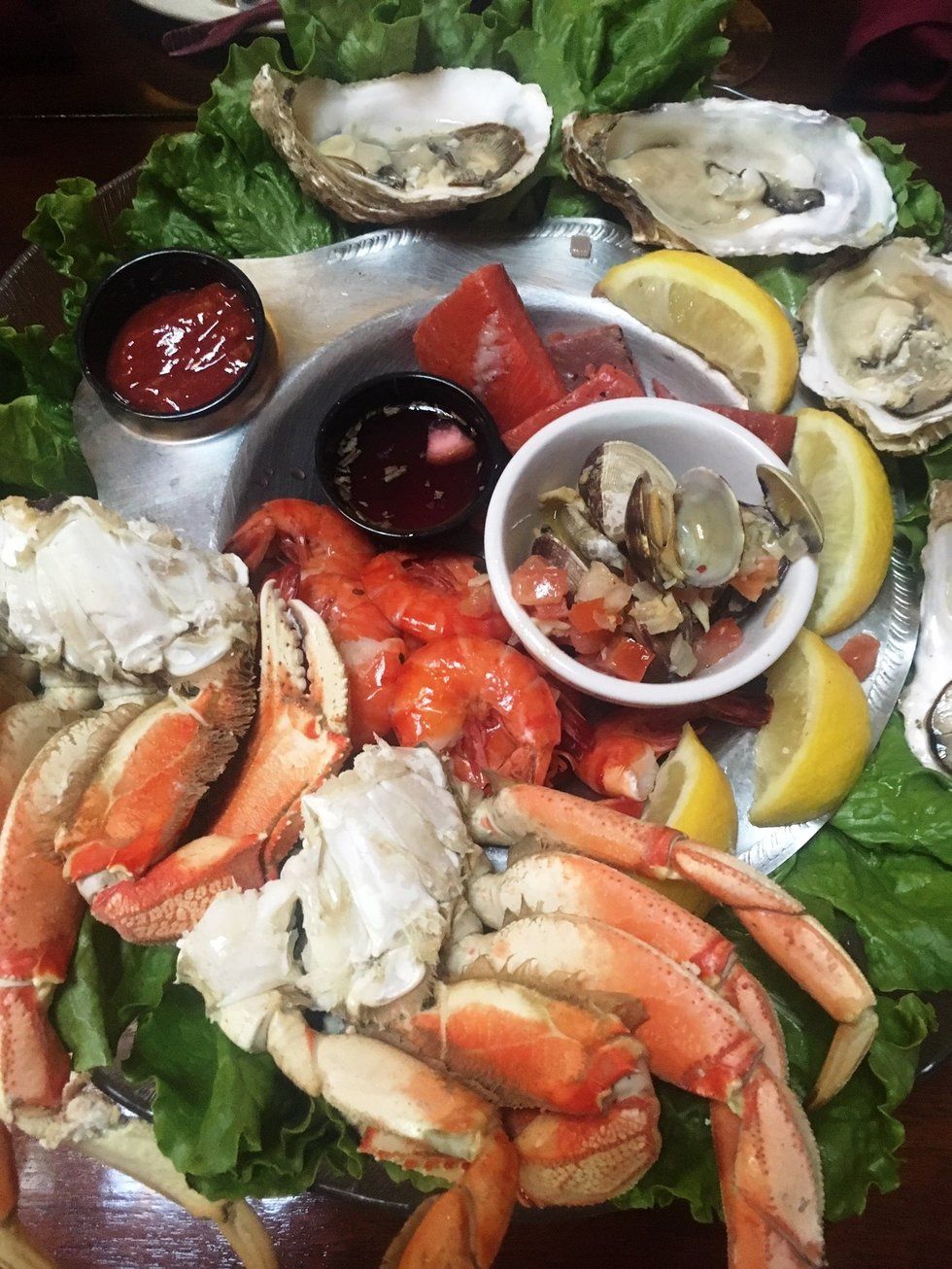 Pump House restaurant — Alaskan seafood sampler | Photo courtesy of Bob Cooper
Where to eat, drink and stay
Alaskan king crab, cod, salmon and scallops — and reindeer sausage — are served at many Fairbanks restaurants, including riverside spots like the historic Pump House and Pike's Landing. Fairbanks also has many excellent Thai cafes (try Lemongrass's Pad Thai Alaskan Salmon) and ice cream spots like Hot Licks where you should try the Aurora Borealis — vanilla swirled with Alaska blueberries and cranberries.
Places to stay are also plentiful, from hotels to log cabins to the Chena Hot Springs Resort, where guests and non-guests alike can float in the sand-bottom hot-springs pool, tour the ice house (the world's largest manmade ice environment) and take a dog-cart, ATV, fat-tire bike or horseback ride on the resort's trails.
If you go
You can purchase tickets now at united.com or on the United app for any of three weekly nonstop flights between San Francisco and Fairbanks from June 6 to August 18. We also fly nonstop seasonal service from Denver to Fairbanks. Many cities connect through San Francisco. Redeem MileagePlus® Rewards points to cover your hotel and rental car.
Nonstop to gameday: Touching down in a college town has never been easier
Here's a win, college football fans: United is adding nine special nonstop routes for big college football games this season, in addition to adding around 10,000 seats between its hubs and popular game destinations.
"Our playbook this year will make it easier than ever for fans, alumni and students to cheer on their teams in other college towns across the country," said Ankit Gupta, United's vice president of Domestic Network Planning. "It's exciting for football fans and even more exciting for United to be able to operate nonstop flights between these communities for the very first time."
Touching down in a college town has never been easier, thanks to these nonstop routes.
Here's the full list:


New round-trip point-to-point flights
| | | | | | |
| --- | --- | --- | --- | --- | --- |
| Game Day | Game | Point-to-Point | Arrive | Return | Aircraft |
| August 31 | Auburn University vs. University of Oregon at AT&T Stadium, Arlington, Texas | EUG - DFW | 8/30 | 9/2 | 737-900 |
| September 7 | Louisiana State University at University of Texas - Austin | BTR - AUS | 9/6 | 9/8 | 737-900 |
| September 14 | University of Alabama at University of South Carolina | BHM - CAE | 9/12 | 9/15 | ERJ |
| September 21 | University of Notre Dame at University of Georgia | SBN - ATL | 9/20 | 9/22 | E175 |
| September 28 | Ohio State University at University of Nebraska - Lincoln | CMH - LNK | 9/27 | 9/29 | E175 |
| October 12 | University of Alabama at Texas A&M University | BHM - CLL | 10/11 | 10/13 | 737-900 |
| October 12 | University of Southern California at University of Notre Dame | LAX - SBN | 10/11 | 10/13 | 737-900 |
| October 26 | University of Wisconsin at Ohio State University | MSN - CMH | 10/25 | 10/27 | 737-900 |
| November 9 | University of Notre Dame at Duke University | SBN - RDU | 11/8 | 11/10 | E175 |
Tickets are now available for purchase at united.com


Go forth: 7 top destinations for Fourth of July celebrations
Cities, towns and villages across America celebrate Independence Day in ways big and small, but some celebrations are more memorable than others. These seven are special enough to merit a trip this Fourth of July week — and each city has more to see and do even if you don't go on the Fourth.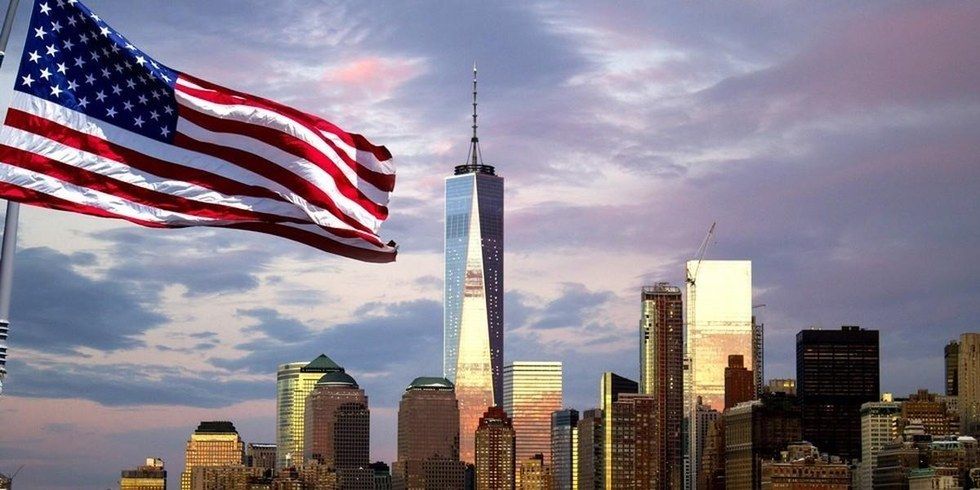 New York City

America's biggest city attracts America's biggest crowds to watch America's biggest fireworks display on the Fourth. The Macy's Fireworks show in New York City lights up the sky from four barges on the East River, with the best views from the Lower East Side. But, it's visible from anywhere in Manhattan, Brooklyn or Queens with an unobstructed view of the river (rooftop bars are packed). The annual show will be broadcast live at 8 p.m. EST on NBC. Earlier that day attend a music and shopping festival at the South Street Seaport and stop by Nathan's Hot Dog Eating Contest at Coney Island.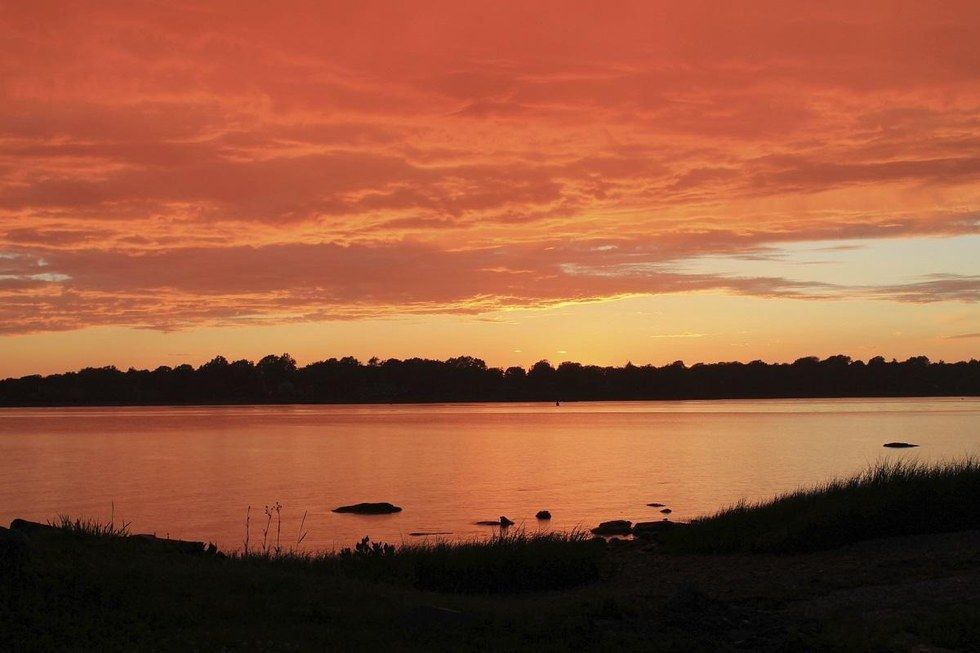 Bristol

This Narragansett Bay town near Providence, twice attacked by the British during the Revolutionary War, proudly hosts one of America's oldest commemorations of the Fourth — dating back to 1785, only two years after the war ended. The Bristol 4th of July Celebration in Rhode Island begins on Flag Day and stretches to the Fourth with concerts, sporting events, carnival games, dinners, fireworks, a formal ball and a parade. While in town, explore the Bristol Waterfront Historic District, established in 1680.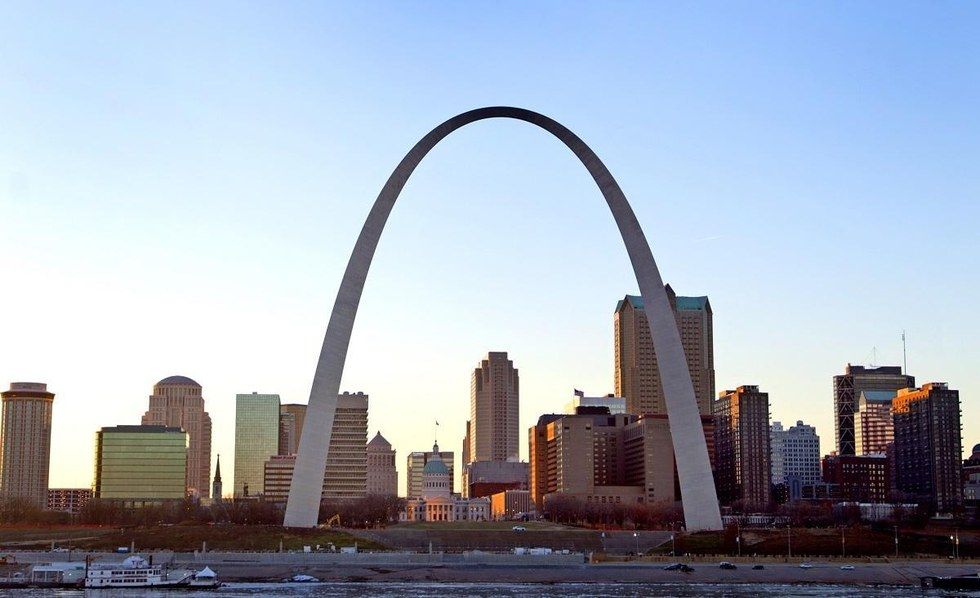 St. Louis
Billed as "America's Biggest Birthday Party," Fair St. Louis is a free, three-day bash that packs the city's 1,371-acre Forest Park with 250,000 total attendees. Brett Young, Keith Sweat and The Flaming Lips headline a lineup of entertainers. Between performances you can ride a zip line, cruise the crafts fair, watch a water-ski show and enjoy nightly fireworks. Also happening downtown that day is one of the nation's oldest parades.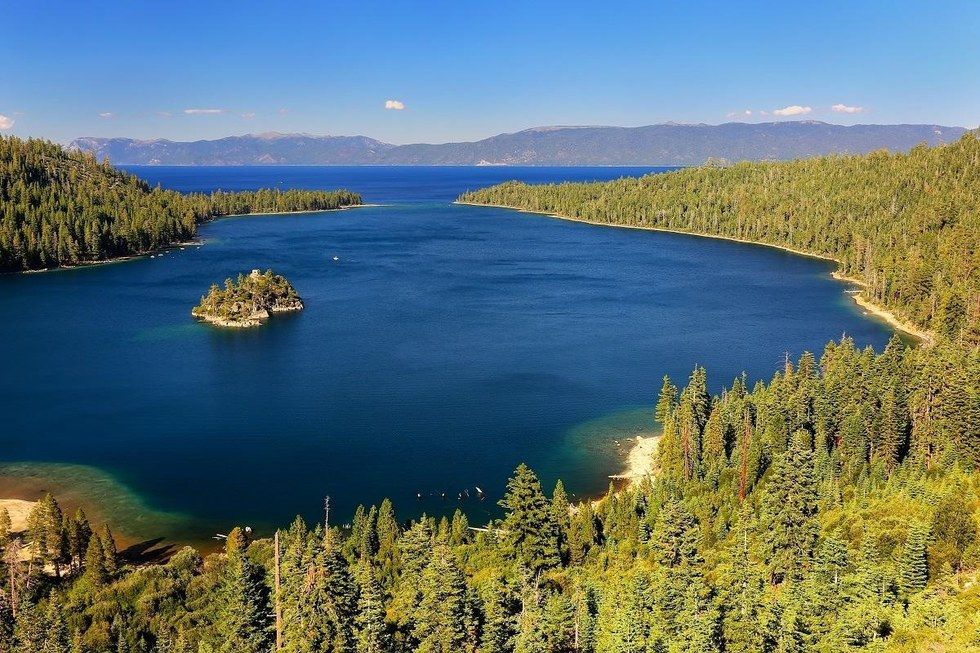 South Lake Tahoe
South Lake Tahoe, California — with its beaches, boating, hiking and nearby casinos — is crowded every summer weekend, but on July Fourth weekend it's especially popular. That's a good thing if you enjoy people watching and fireworks watching. Lights on the Lake, one of the best such displays in America, can be seen from anywhere with a lake view. An estimated 100,000 watch the pyrotechnics, which are reflected in this Sierras lake on the California/Nevada border, not too far from the Reno-Tahoe Airport. There's also a parade worth seeing the morning of the Fourth.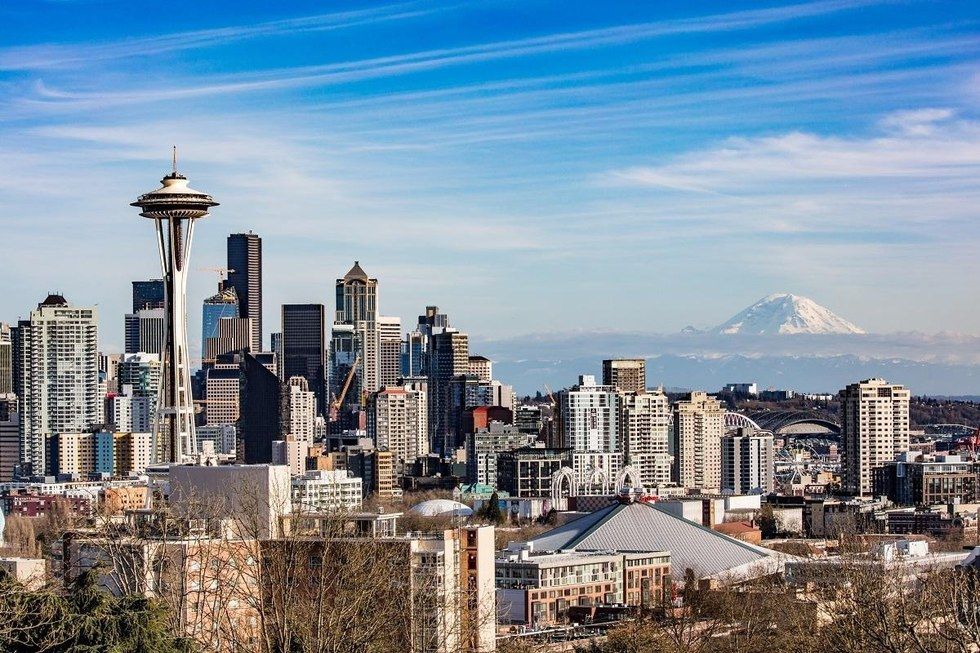 Seattle
One of the highlights of Seafair, Seattle's annual summer-long series of major events, is the Summer Fourth festival. The location at Gas Works Park lets you ooh and ah over the fireworks above Lake Union, though the day begins at noon with live music, a beer garden, sack races, pie-eating contests and other frivolity. The festival is free unless you wish to reserve seats for prime viewing.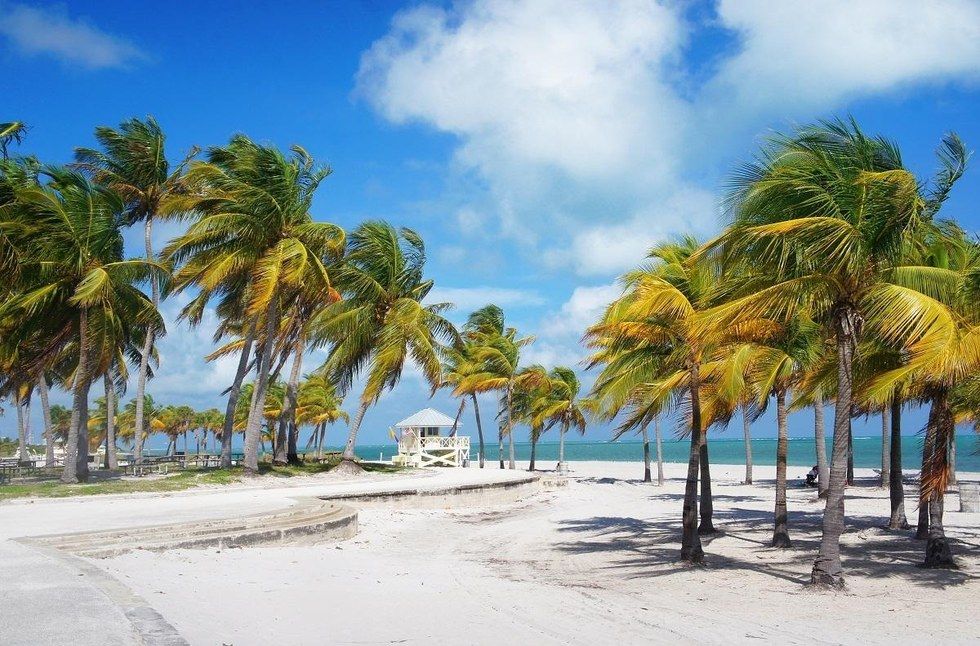 Key Biscayne
Heading for the beach on the Fourth is a classic move, so why not visit Florida, America's beach headquarters? There's a big Fourth of July celebration at this island town, found just across the Rickenbacker Causeway from Miami and just south of Miami Beach — though Key Biscayne (pop. 12,000) is much less chaotic than those cities. After the 57th annual Biscayne 4th of July parade down the main street of town is a mass picnic on the village green and fireworks over the Atlantic that you can admire from the beach.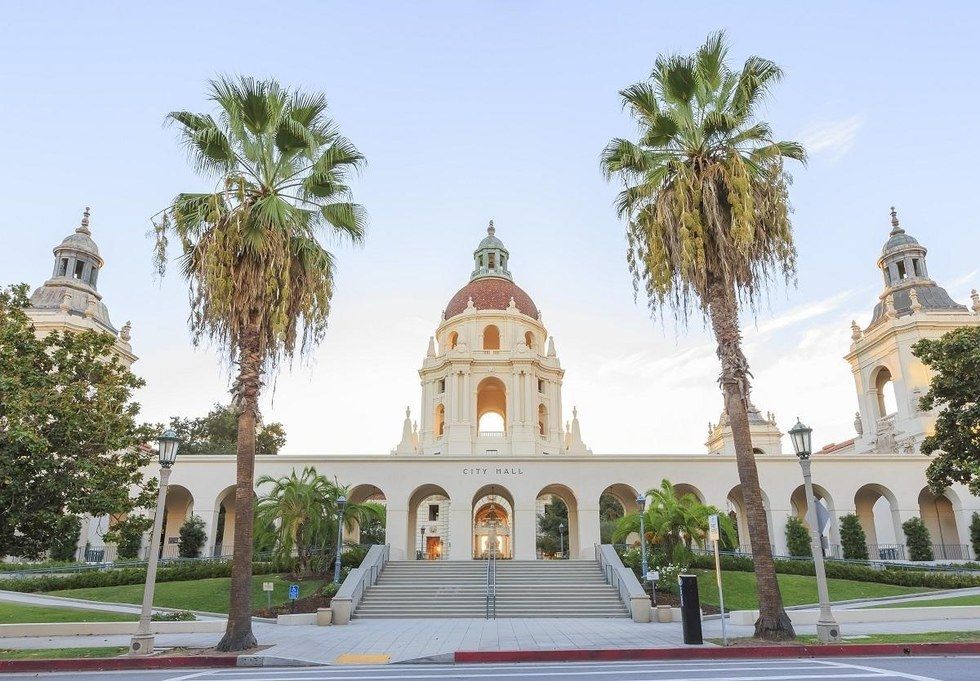 Pasadena
The 94-year-old, 92,000-seat Rose Bowl is best known for its college bowl game, but it hosts events year-round including a drum corps exhibition — 12 elite drum and bugle corps bands involving 1,100 youth — on June 29 and AmericaFest on July 4. For the 93rd year, fireworks will fly over the stadium at the conclusion of AmericaFest.
If you go
United Airlines offers many nonstop flights to these seven cities or airports nearby. Visit united.com or use the United app soon to plan your getaway during the week of Independence Day — or any time.

A witness to history: Looking back at the 50th anniversary of the Stonewall Uprising in NYC
By: John Newton
This story was originally published on AFAR | May 30, 2019
Across New York City, various institutions are commemorating the June anniversary of the Stonewall Riots with a slew of captivating events. Here's where to observe the city's LGBTQ history throughout the month.
This June, New York City looks back on the Stonewall Uprising in 1969 — a pivotal moment in LGBTQ history both in New York and around the world. Exactly 50 years following the riots, which gave birth to the first-ever Pride March held during 1970 in New York City's Greenwich Village (and inspired other ongoing Pride observances around the world), the city also becomes the first in the United States to host WorldPride. This month-long celebration brings a packed schedule of special LGBTQ-themed events to one host city every few years.
Beyond attending the free Stonewall 50 Commemoration Rally on June 28 (held from 6 to 9 p.m. on Christopher Street and Waverly Place), celebrating at the NYC Pride March on June 30 (starting on 26th Street and Fifth Avenue at 12 p.m.), and checking out the WorldPride Mural Project (which brings colorful street art honoring the LBGTQ community to locations across all five boroughs this month), here's where to mark the 50th anniversary of Stonewall in New York City throughout June.
Observe LGBTQ history through an up-close lens
When the Stonewall Uprising began in New York City's Greenwich Village on June 28, 1969, photographer Fred W. McDarrah had a front-row seat on history and, fortunately for the historical record, he had a camera in hand.
As the first staff photographer of the Village Voice beginning in the 1950s, McDarrah chronicled life in New York City during one of its most vibrant cultural and political periods, from the rise of the Beatniks in the '50s to the formation of ACT UP, an advocacy organization founded in the '80s in response to the AIDS crisis. (McDarrah contributed to the alt-weekly until his passing in 2007.) McDarrah was not a member of the LGBTQ community himself, but 50 years ago on that fateful June night, he was truly in the right place at the right time, when just a few doors down from the Village Voice's office in Greenwich Village, a riot broke out at the Stonewall Inn, a local LGBTQ bar, following a police raid. Over the following week, daily protests for equal rights marked a radical turn in the liberation movement for gay, lesbian, bisexual, transgender, and queer people. Since then, McDarrah's photographs have become iconic images for what is often viewed as the symbolic birth of the contemporary fight for LGBTQ rights.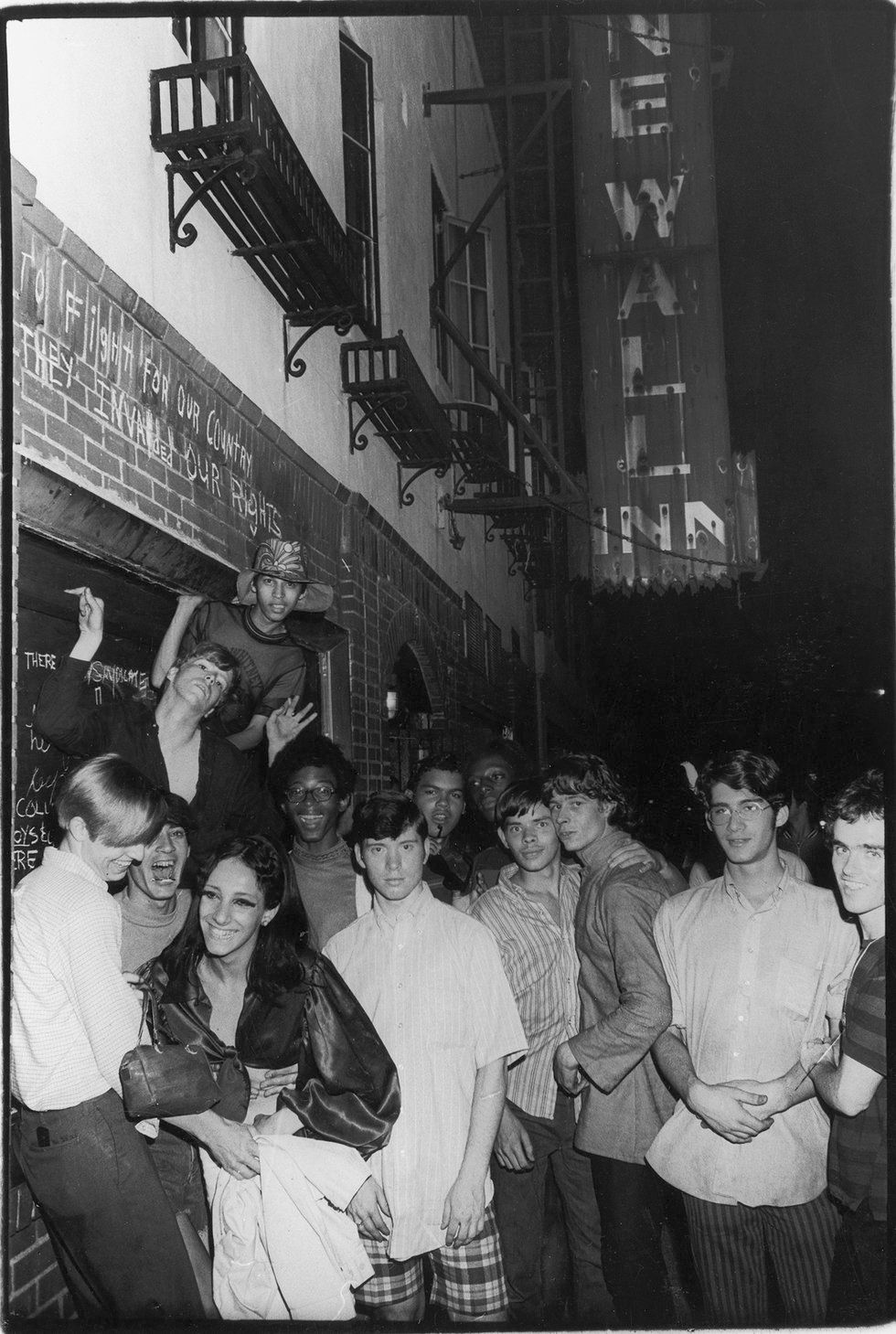 Young people gather outside the Stonewall Inn on the night of the riots, June 28, 1969. | Courtesy Fred W. McDarrah Archive/MUUS Asset Management Co LLC
For the Stonewall Riots anniversary, the Museum of the City of New York has gathered some 40 images by McDarrah — some of the uprising itself and others from 25 years of NYC Pride marches that followed — and presents them in the exhibit PRIDE: Photographs of Stonewall and Beyond, open June 6 through December 31. (It accompanies a larger exhibit, The Voice of the Village, which includes more than 100 photographs by McDarrah taken over the course of his career with a particular focus on civil rights and anti–Vietnam War demonstrations in New York City from the '60s through the '70s.)
While the Stonewall Uprising was an expression of defiant resistance, for exhibit curator Sarah Seidman, it is the full range of emotions that McDarrah captured in his subjects that makes his photographs so powerful. "His Pride parade images show people marching with signs, but also the exuberance and celebratory nature of the events," Seidman says. "He captured both the political agenda as well as the celebration of identity and community."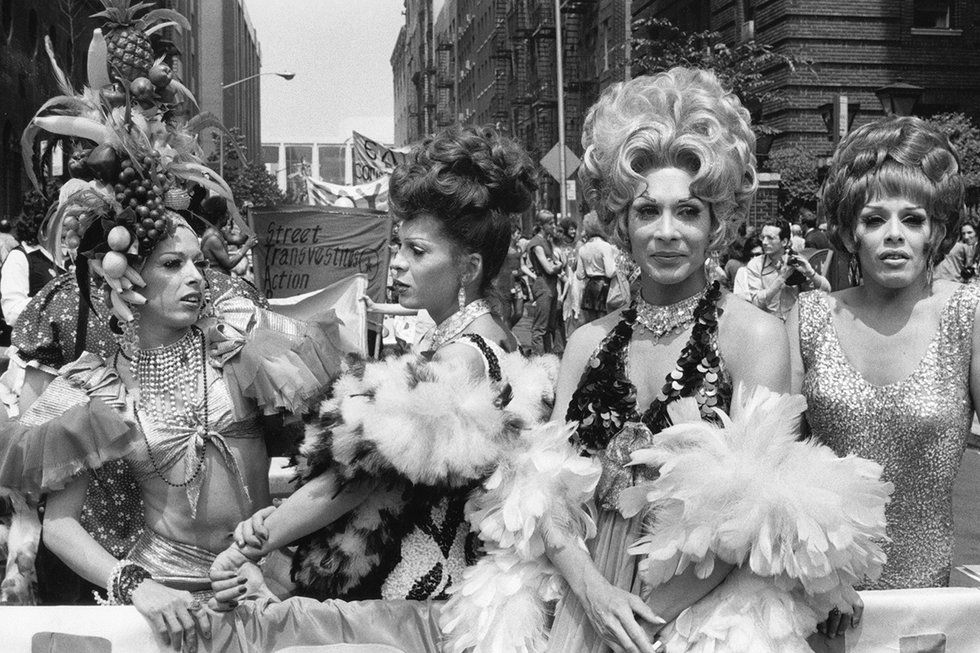 STAR (Street Transvestite Action Revolutionaries) march during the fourth annual Christopher Street Liberation Day March (also known as the NYC Pride March) on June 24, 1973. | Courtesy Fred W. McDarrah Archive/MUUS Asset Management Co LLC
More must-see Stonewall 50 art exhibits in New York City
After seeing PRIDE: Photographs of Stonewall and Beyond, dive deeper into New York's LGBTQ history at these various exhibitions across the city.
Open through July 13 in the main branch of the New York Public Library at Bryant Park, a free exhibition titled Love & Resistance: Stonewall 50 features the work of leading photojournalists from the gay liberation movement (including Kay Tobin Lahusen, the first out lesbian photojournalist) alongside posters, pamphlets, and other materials from the library's archives.
Look Back/Move Forward is New York University's contribution to the celebration: a crowded calendar of movie screenings, speakers, and exhibits that reflect on Stonewall as a turning point for the LGBTQ movement. Notable among the lineup is Art after Stonewall, 1969-1989, an extensive exhibition on view in two parts (one section at NYU's Grey Art Gallery through July 20, the other at the Leslie-Lohman Museum of Gay and Lesbian Art through July 21).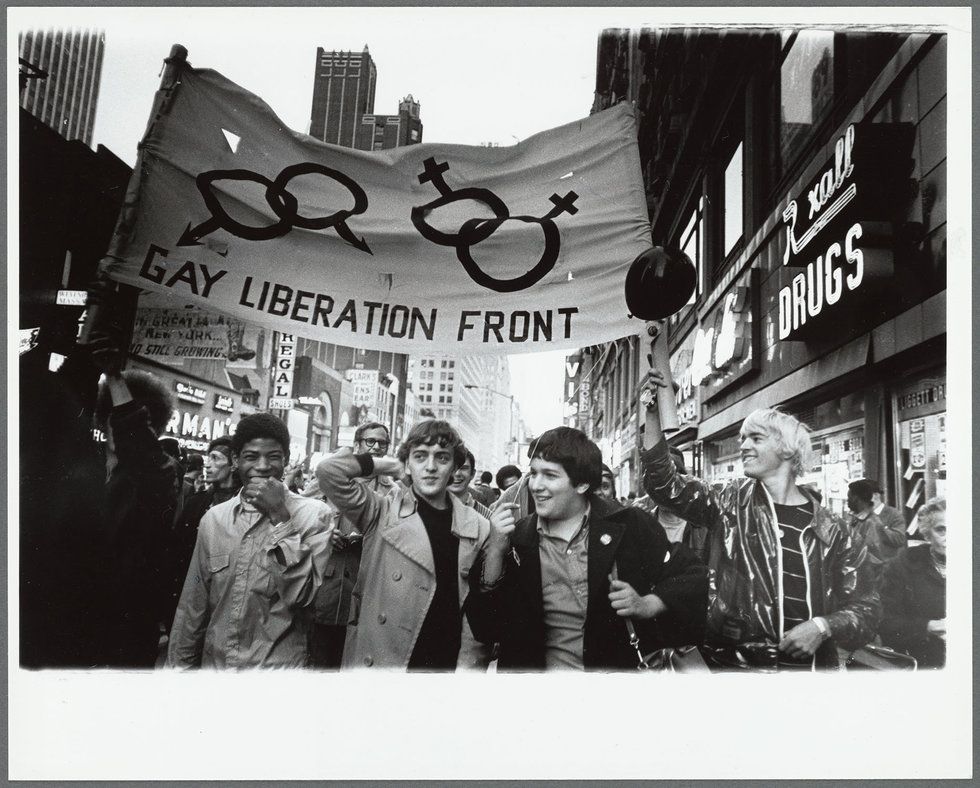 Protestors march at a 1970 NYC Pride Rally. (Image by Diana Davies, one of the leading photojournalists who documented the LGBTQ liberation movement during the '60s and '70s.) | Courtesy of New York Public Library, Manuscripts and Archives Division
From June 5 to 29, the Soho Photo Gallery in downtown Manhattan will host Photography After Stonewall, highlighting the work of 23 living LGBTQ artists whose images demonstrate how the Stonewall Uprising, according to exhibit's curators, "made possible a type of imagery that earlier generations had to suppress." Also throughout the month of June, The James New York—NoMad, near Madison Square Park, will display a Stonewall art exhibit in its lobby. The ICONSshowcase will spotlight unique printed posters featuring "faces and places" of significance in New York City's LGBTQ history, as well as recommendations for spots to visit across the city that are connected to the themes in each poster.
The New-York Historical Society recently opened two Stonewall 50 exhibitions: one on LGBTQ nightlife before and after Stonewall and another highlighting the contributions of lesbians and queer women to the LGBTQ movement. The display, open through September 22, includes a special installation that looks at NYC Pride marches from the 1960s to the present day.
Until December 8 at the Brooklyn Museum, an exhibition titled Nobody Promised You Tomorrow: Art 50 Years After Stonewall presents the works of 28 LGBTQ artists born after 1969; the show draws its title from the words of a prominent figure of the 1969 uprising, transgender artist and activist Marsha P. Johnson.
A walk through LGBTQ history in the West Village
Many sites that were central to LGBTQ life in New York City in 1969 no longer stand, and in the decades since then the community has become more dispersed. Restaurants and bars catering to the LGBTQ community can be found especially in Chelsea, Hell's Kitchen, and neighborhoods in Brooklyn, including Park Slope and Williamsburg. Still, the West Village is where the LGBTQ movement as we know it today began. Here are three of its historic highlights.
Stonewall Inn
The Stonewall Inn is a remarkable survivor. Drinking a beer or waiting your turn at the pool table, you might not realize you are visiting a historic site: the country's first National Monument dedicated to the LGBTQ-rights movement. (That is, unless you happen to visit on a day when it is hosting a political event or rally, which does happen with some frequency.) Near the entrance, an original, framed police poster declaring that "This is a Raided Premises" is a reminder of the summer evening in 1969 that would change the course of LGBTQ history around the world. The Christopher Street establishment is open daily from 12 p.m. to 4 a.m.
Christopher Street
While other streets in Manhattan had periods as the centers of an underground gay life, after Stonewall, Christopher Street became famous nationally as the heart of the city's gay and lesbian community. Even as the LGBTQ community has become more spread out across New York City over the years, gay-owned bars and restaurants such as Ty's NYC and Pieces still line this street west of Sixth Avenue — and they are busy almost every evening. A new guided walking tour with Urban Adventures focuses on LGBTQ history in Greenwich Village and includes stops at many significant Christopher Street landmarks and establishments during the three-hour trip. From $79 per person (ages 21 and older)
The Center
The Center — or, more formally, the Lesbian, Gay, Bisexual, and Transgender Community Center — was established in 1984 and truly lives up to its name: Some 400 different events take place at this building on 13th Street each week, including readings, talks, and political meetings. Even if you aren't attending an event, you may want to make your way to the second-floor men's room, which is covered in murals by Keith Haring; they were completed in 1989, shortly before the artist's death. It's an exuberant, and graphic, celebration of gay male sexuality (a far cry from some of the tamer images associated with the artist's Pop Shop).
We're listening
Check out our newest destinations
United Airlines
united
Superhero fans, assemble! Be ready to watch all of your favorite Marvel and DC movies onboard your next flight!
We Are United
weareunited
It may not feel like it in certain parts of our system, but today is the first official day of summer! To celebrate the longest day of the year, we'd like to shout out the 90,000
#BeingUnited
team members working together to fly a record-breaking 51 million customers. 👏😎👏
We Are United
weareunited
Announcing our starting line-up for United's Employee Drag Queen All-Stars of 2019… Our very own Koko Nutwata, Traci E and Valerie BeDanza will be part of the judges panel at the first-ever drag queen brunch hosted by MileagePlus Exclusives in Chicago this weekend!
We Are United
weareunited
N605UX is rolling into service soon, looking fresh with training flights starting in the next week.
We Are United
weareunited
N605UX is rolling into service soon, looking fresh with training flights starting in the next week.
Watch our most popular videos
Watch the new Big Metal Bird: Veterans
Neighbors, coworkers, parents, protectors, heroes. All of these labels and more encompass the men and women whose devotion to our country serves as the truest embodiment of the American spirit. We're talking about Veterans. Join host Phil Torres as he heads to our nation's capital to learn more about these heroes and to explore just how many United employees are veterans on this Big Metal Bird.
Copyright © 2019 United Airlines, Inc.
All rights reserved.
Indicates an external site that may or may not meet accessibility guidelines.
Scroll to top
Scroll to top