One of Latin America's most vibrant and energetic metropolises, Buenos Aires is also one of the world's greatest tourist cities. Though vast and sprawling on the surface, BA is easily navigated once you know what you want to see and where you can find it. To give you a head start, these nine essential experiences should be on everyone's must-see list.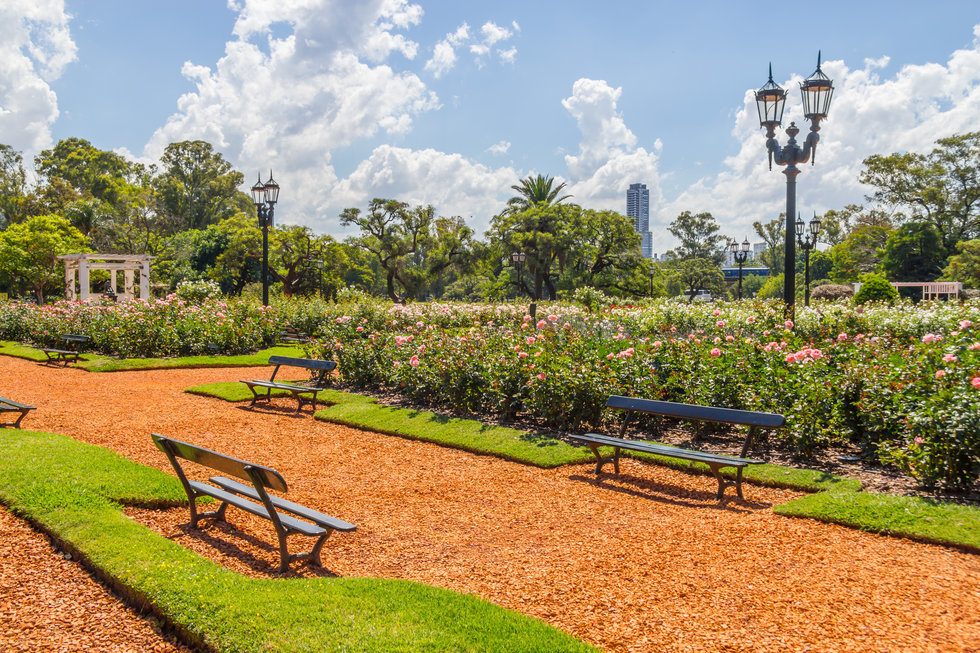 Prioritize Palermo
Of the 48 official barrios–neighborhoods–that make up Buenos Aires, it's inevitable that at some point you'll end up in Palermo. Located in the north of the city and divided into multiple parts, including the trendy Palermo Soho, this is the largest of the barrios and home to many of the city's finest museums, markets, gardens, boutiques, cafés, bars and restaurants. Sadly, you won't be the only tourists who know this. If slightly thinner crowds sound more appealing, head south-west to the cobbled streets and "chorizo" houses of Villa Crespo, or south-east to the colonial charm of San Telmo, BA's oldest barrio.
Tango a milonga
When the sun sets on BA, the city comes alive to a tango soundtrack. Forged through the fusion of European, African and native Argentine influences in the mid-19th century, today tango is a way of life. While high-end shows are awe-inspiring (head to Esquina Carlos Gardel, El Viejo Almacen or Café de los Angelitos), immerse yourself fully by heading to a milonga — a more relaxed social gathering where newcomers are welcome. Work up a sweat at La Viruta, Maldita & Bendita or Tango Cool.

Bow down at La Bombonera
Whether you follow soccer or not, a visit to Boca Juniors' intimate but intense Estadio Alberto J. Armando stadium in the barrio of La Boca is one of BA's most visceral experiences. Better known as La Bombonera–chocolate box–this is considered by many to be the most atmospheric soccer stadium on earth, a squared cauldron that holds 49,000 fervent fans. Any game here is an unmissable experience, but passions reach boiling point when city rivals River Plate arrive to contest the Superclásico (Superderby), Argentina's most important club fixture.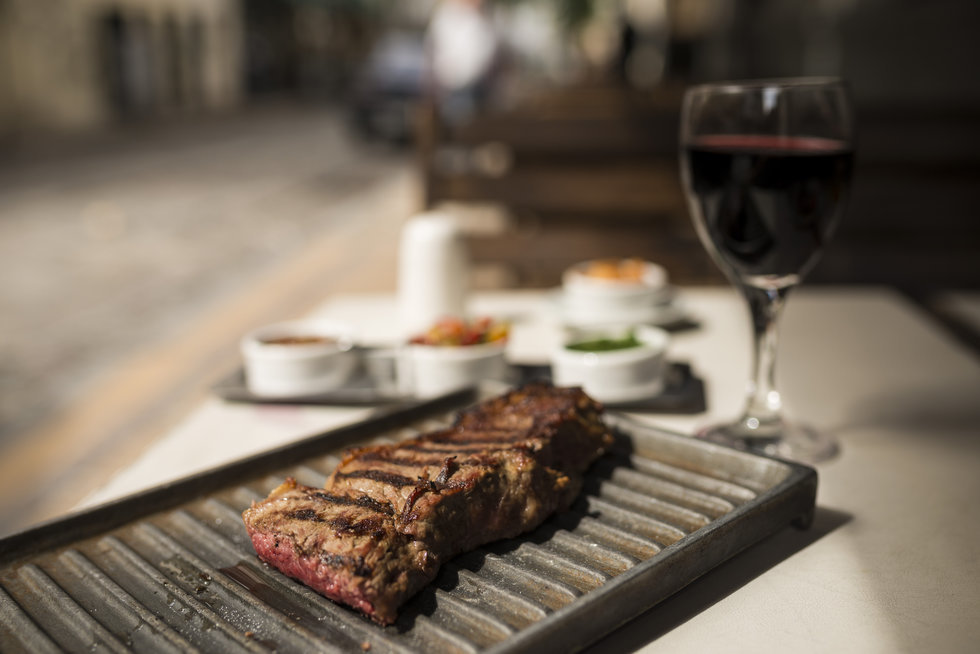 Seek out steak
Argentina's passion for beef is well celebrated. The primitive rustic asado of the gauchos which evolved over time into sophisticated parrillas (steakhouses) serves visitors some of the thickest, juiciest and very finest cuts of beef on the planet. Despite that inevitable evolution, the preparation remains pleasingly simple: beef plus salt, flames and served, perhaps, with a chimichurri sauce. For the best examples, head to La Cabrera, Cabaña las Lilas and Adentro Dinner Club. But to truly eat like the porteños, swap the steak for morcilla (black pudding), chinchulines (intestines), riñon (liver) and molleja (sweetbread). La Brigada is just one of many restaurants giving offal a very good name.

Meet the Mataderos
For reasons unknown, BA is not a great city for street markets. Porteños, it seems, prefer their retail done under solid roofing. However, FeriaSan Pedro Telmo's Sunday market fills every last inch of San Telmo's Plaza Dorrego and is well worth a visit, while the El Galpón farmers market is housed in a bright yellow shack in Chacarita and is worth a leisurely stroll.

For the most authentic experience though, head further out, to Feria de Mataderos on the western edge of the city. Held each Sunday, here you'll find colorful gauchos on horseback and couples in full chacarera (folk dance) attire. For the full cultural fix, grab a glass of red wine and a succulent steak sandwich and watch as the scene plays out around you.
Marvel at South America's modern masters

The Museo de Arte Latinoamericano de Buenos Aires is better abbreviated to MALBA and lies on Avenue Figueroa Alcorta in Palermo, an unmissable stop on any first-timer's itinerary.
Home to one of the world's most extensive collections of 19th- and 20th-century works, MALBA features the private collection of real estate tycoon Eduardo Costantini, where works by Frida Kahlo, Tarsila do Amaral and Diego Rivera hang beside lesser-known Argentinean modern masters. An excellent café and terrace restaurant give you good reason to extend your visit.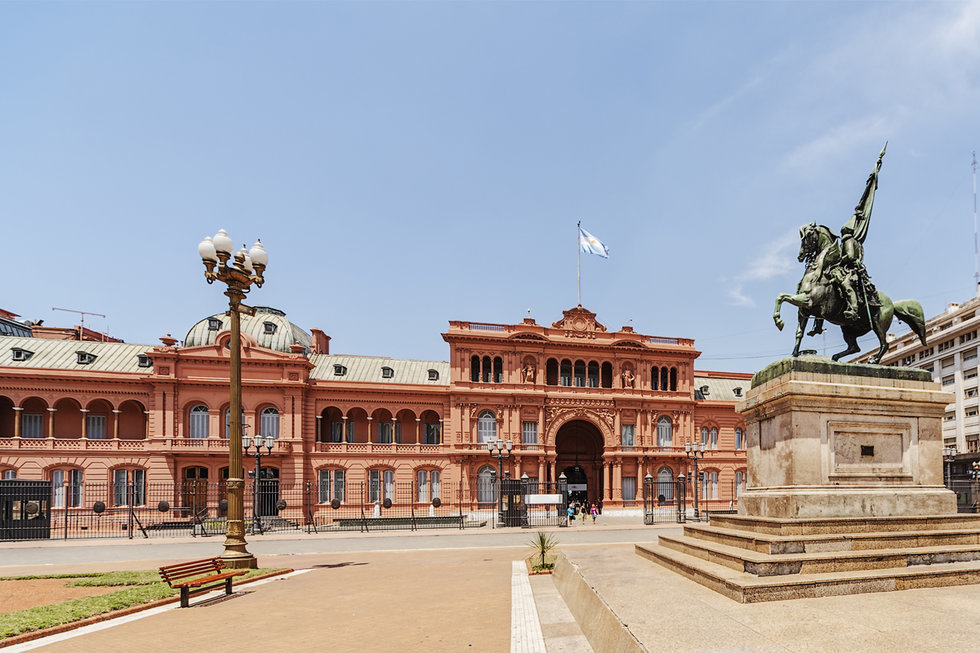 Pay homage to the First Lady

Evidence of María Eva Duarte de Perón–or Evita as she became known to the world over–is spread across the city. Pay homage to Argentina's icon first lady by visiting the pink presidential palace at Casa Rosada, in historic Plaza de Mayo, and stare up at the balcony on which the Peróns addressed their people.
Museo Evita in Palermo tells the story of her life through a vast collection of paintings, posters, outfits and jewellery. While at the remarkable Cementerio de la Recoleta, directions to Evita's final resting place are not needed. In Argentina's most remarkable cemetery, simply wander until you have found the biggest crowd–and you will have arrived at Evita's flower-strewn monument.
Drink until the early hours

In a city that doesn't appear to get much, if any sleep, and the night doesn't begin before 1am, finding a great bar is easy. Where you'll go depends on your taste. Verne Club creates some of the city's most revered cocktails, the ultra-hip Leitmotiv looks down on the city from its rooftop terrace, while drinks at the more casual Café San Bernardo come with a side option of ping pong. Harrison Speakeasy, Frank's and 878 are just three of a growing number of more in-the-know bars, and well worth your time if you can find where they hide. But if wine is your vice, head to Gran Bar Danzon, a Buenos Aires institution where much of a vast and exceptional wine list is available by the glass.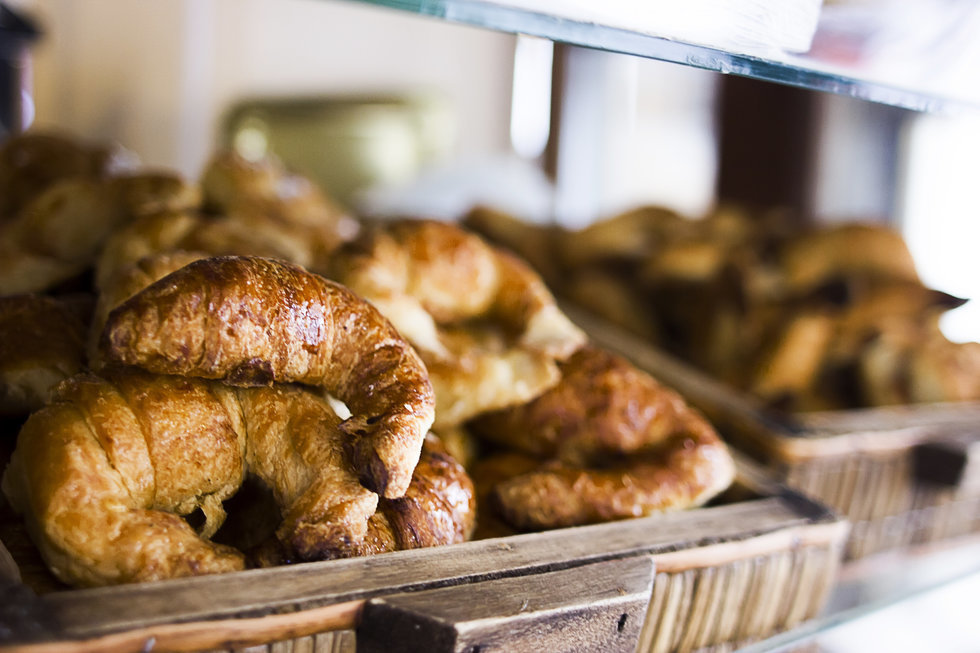 Sate a sweet tooth

If you drank into the early hours, as suggested, you'd do well to recover in a typically BA way: by washing a crispy medialuna (Argentinian croissant) down with a cup of mate (tea, pronounced "mah-tay"). Many establishments do it well, but none has the history of Argentina's oldest café; Café Tortoni, a bohemian institution dating back 160 years.
For a sweeter treat, Argentines swear by dulce de leche—the beloved milky caramel syrup found in pastries, crepes, ice creams and deserts. Harder to miss than to find, taste the torta rogel at upscale bakery café Como en Casa and you'll understand what all the fuss is about.
If you go
United offers service to Buenos Aires from many U.S. cities through its nonstop flights from Newark and Houston.Visit united.com or use the United app to plan your next adventure to Argentina.