How to celebrate the moon landing's 50th anniversary
Story by Susan B. Barnes • Hemispheres July 2019
10 ways to commemorate Neil Armstrong's giant leap for mankind.
10. Walk like an astronaut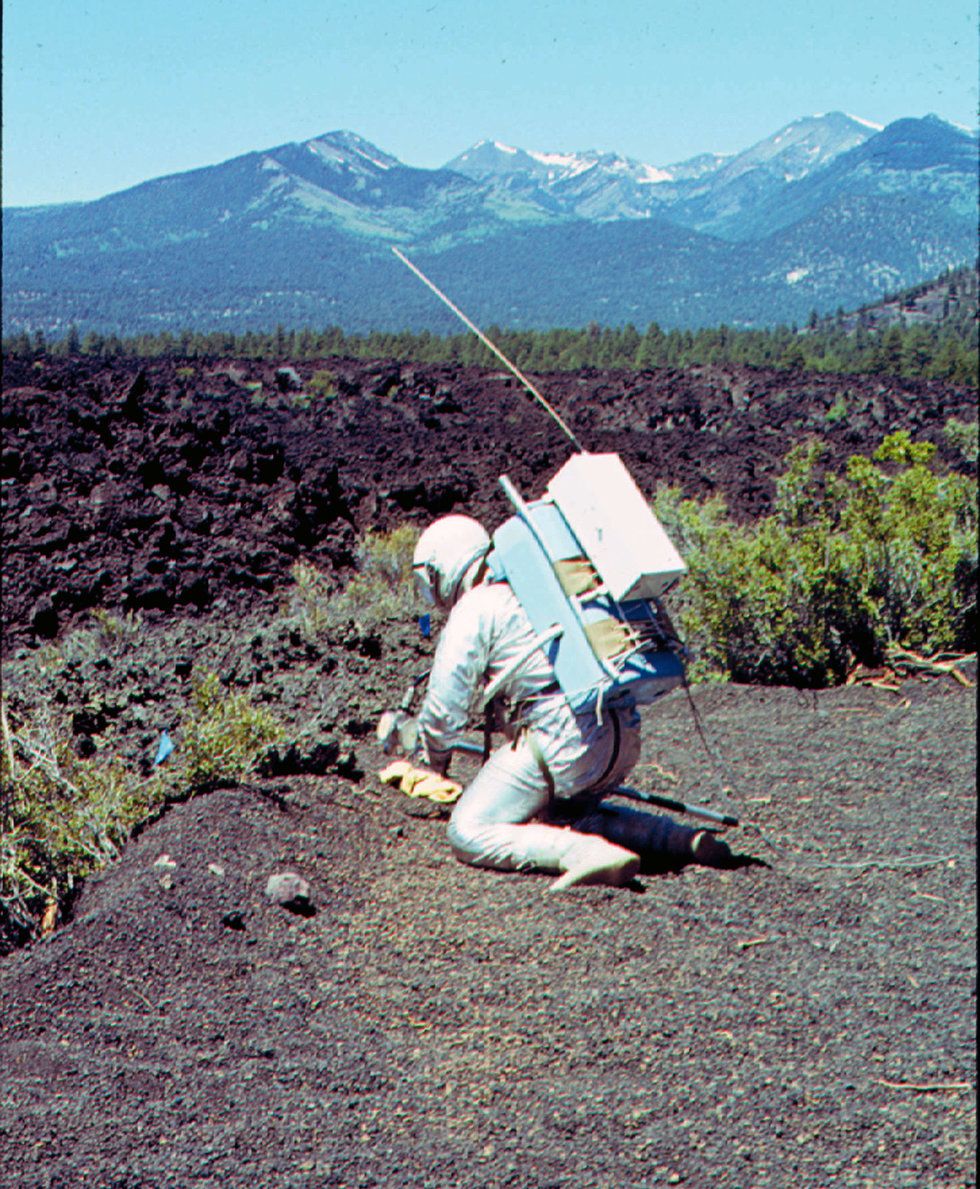 Long before liftoff, all of the astronauts who would walk on the surface of the Moon trained in the desert and forest around Flagstaff, Arizona, from 1963 to 1972. Join a three-hour guided hike through the Bonito Lava Flow in Sunset Crater Volcano National Monument to experience firsthand the places where the astronauts learned to drive the Lunar Roving Vehicle (or moon buggy) and to pick up tiny pebbles while wearing clumsy space-suit gloves.
9. Cheers to 50 years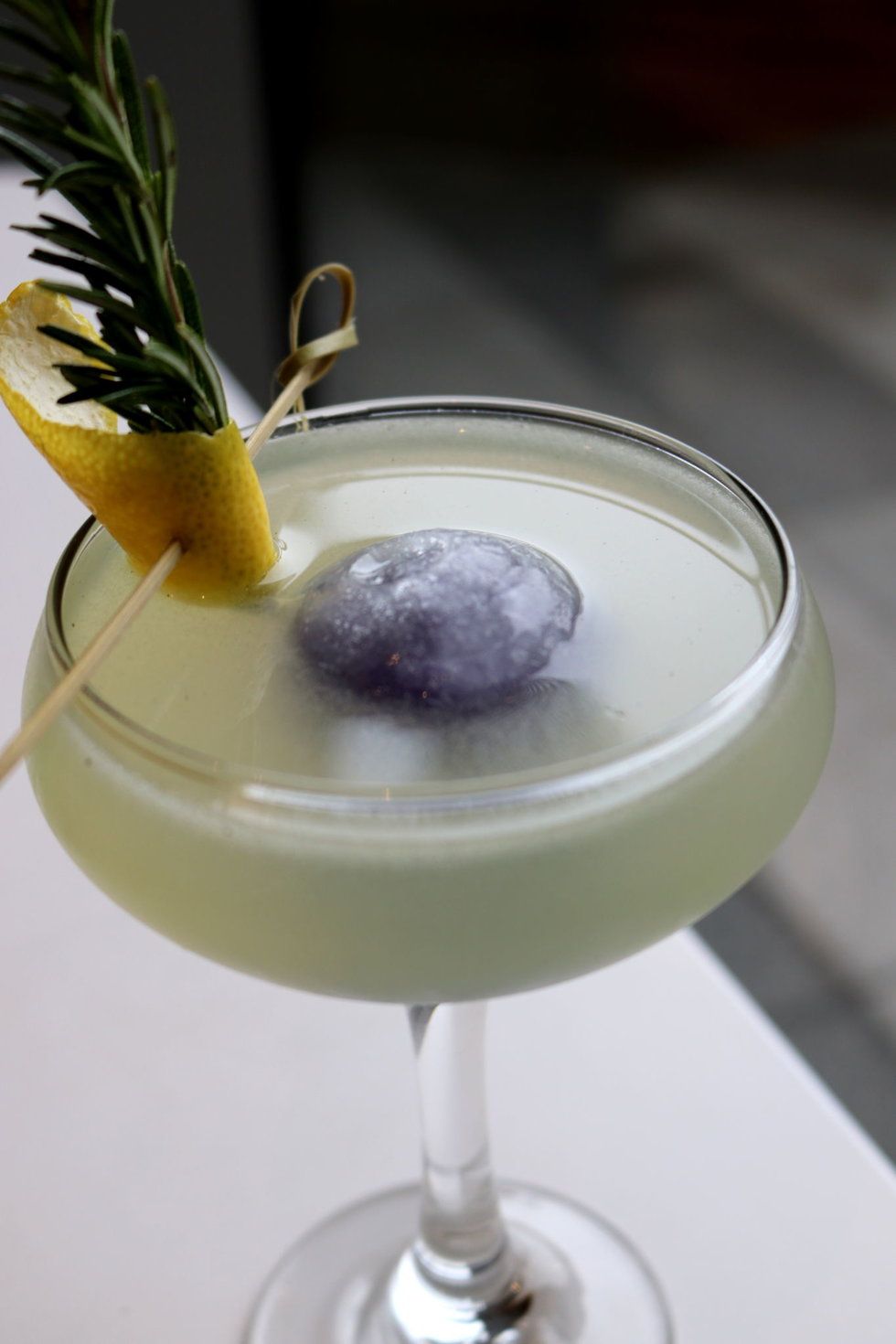 Sommelier and mixologist Sean Beck developed a trio of cocktails for three Houston restaurants to celebrate the milestone. "I'm a history buff and always enjoyed the study of space," he says, "so it was easy to find inspiration for such a monumental event." At Xochi, his Tranquility Base Margarita features a moon rock–inspired ice sphere made from crème de violette and Oaxacan poléo tea. The "moon" also appears in Backstreet Café's We Came in Peace for All Mankind (pictured), a riff on the classic Last Word cocktail that's named for the final sentence on the plaque placed on the moon. Finally, at Caracol, the Michael Collins Remembered is an ode to the third Apollo 11 member, who stayed on the command module during the moon walk. "Michael Collins was quite simply the loneliest man in the universe when he was on the far side of the moon, out of communication and view of our planet," Beck says. "He doesn't get nearly enough attention. When I think of him, I think of being crazy-brave, passionate, and so calm and in control." The spin on an old-fashioned captures Collins's passion through the use of Glenfiddich Fire & Cane Whisky and is served with an ice cube studded with toasted blue corn kernels, which hover in the drink like little moon rocks.
8. Party like it's 1969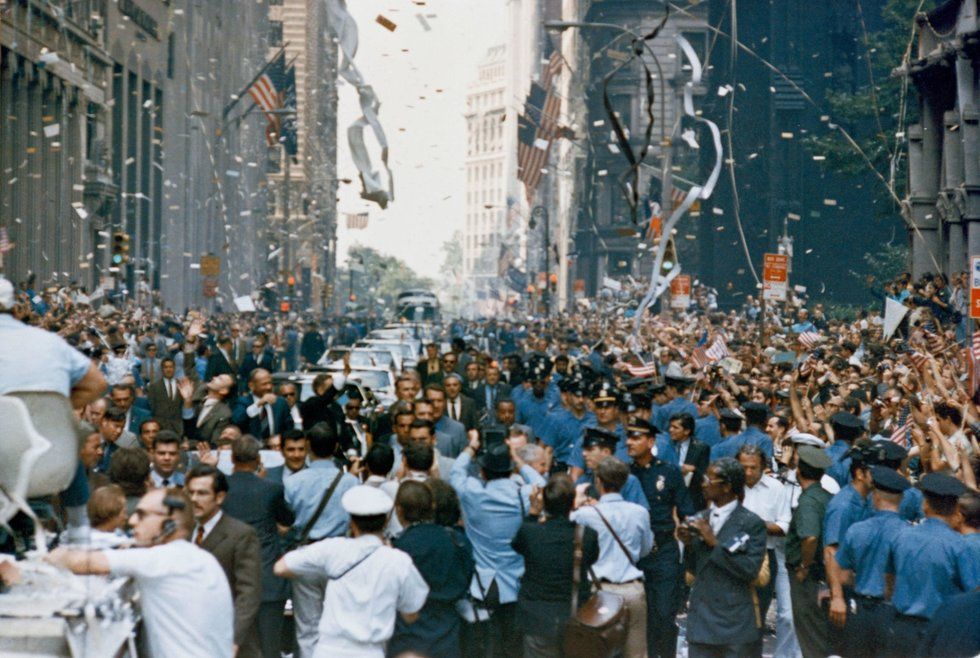 "As we approach the 50th anniversary of the Apollo 11 mission, I am still in awe by the fact that I walked on the moon," Buzz Aldrin recently said. He and a slew of other astronauts—along with the retired Air Force One that carried the Apollo 11 crew on a post-mission world tour—will appear at the "black-tie/white-spacesuit" gala at the Ronald Reagan Presidential Library in Simi Valley, California, on July 13. In Washington, D.C., meanwhile, the Smithsonian National Air and Space Museum will hold its culminating celebration on July 20 at 10:56 p.m. (the exact time Armstrong's foot touched the moon). And Space Center Houston will cap its festivities with a '60s-themed Splashdown party on July 24 to honor the successful return of Armstrong, Aldrin, and Collins, whose command module floated down to the Pacific Ocean with the help of three enormous parachutes.
7. Where to see moon memorabilia
Smithsonian National Air and Space Museum, Washington, D.C.
Thanks in part to a Kickstarter campaign, Armstrong's Apollo 11 spacesuit goes back on display on July 16, for the first time in 13 years.
The Museum of Flight, Seattle
The command module Columbia is the centerpiece of the exhibit Destination Moon: The Apollo 11 Mission (through September 2), which features a 3-D tour of the module's interior made with high-resolution scans from the Smithsonian.
Kennedy Space Center Visitor Complex, Merritt Island, Florida
The newly refreshed Apollo/Saturn V Center houses one of the three remaining Saturn V rockets, which propelled the Apollo 11 crew into space, and the Astrovan, which transported them to the launch pad.
6. Hop onto a spacecraft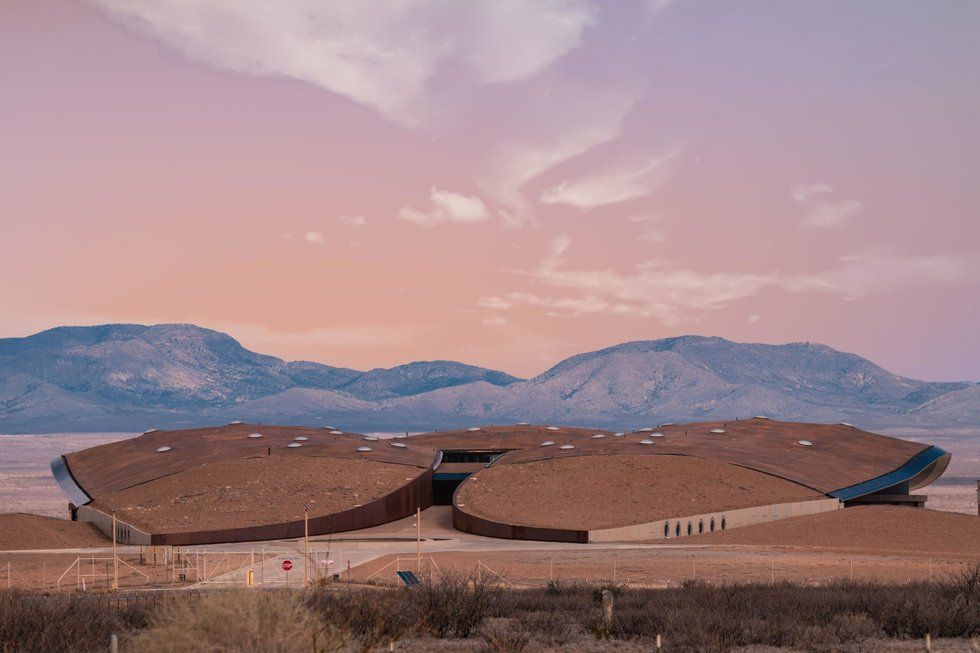 Although space tourism is still a thing of the future, more than 700 people have reportedly already signed up for a $250,000 commercial flight into orbit that will eventually blast off from the sleek Spaceport America, deep in the New Mexico desert. Until then, check out the Spaceport America Visitor Center, which is housed in a historic adobe building in nearby Truth or Consequences, to test your mettle in a G-force simulator—the perfect training for young space lovers who might be celebrating the 50th anniversary of the Mars landing in the not-too-distant future.
5. Houston, we have restoration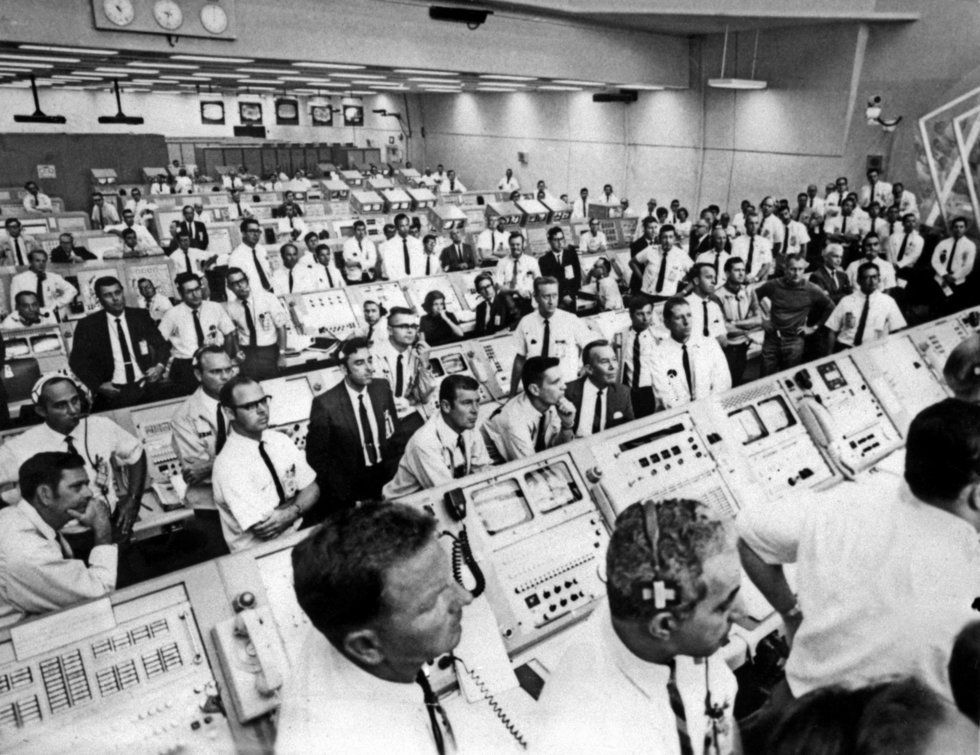 On June 28, Space Center Houston and Johnson Space Center debuted a totally restored—down to the last scrap of wallpaper and carpet—Apollo Mission Control Center. The goal? If a scientist who worked there in the 1960s arrived today, he or she wouldn't be able to tell the difference.
"[The restoration] will not only help share our history with visitors from around the world," says Jim Thornton, the restoration project manager, "but also remind our current employees who are planning missions to send humans back to the moon and then further, to Mars, that anything is possible, and we are standing on the shoulders of giants."
The museum took every detail into account: After workers uncovered original wallpaper and carpeting, curators tracked down the manufacturers and had them replicate the 1960s look. They also hand-stamped the ceiling tiles with original patterns and ordered a period-appropriate coffee pot on eBay.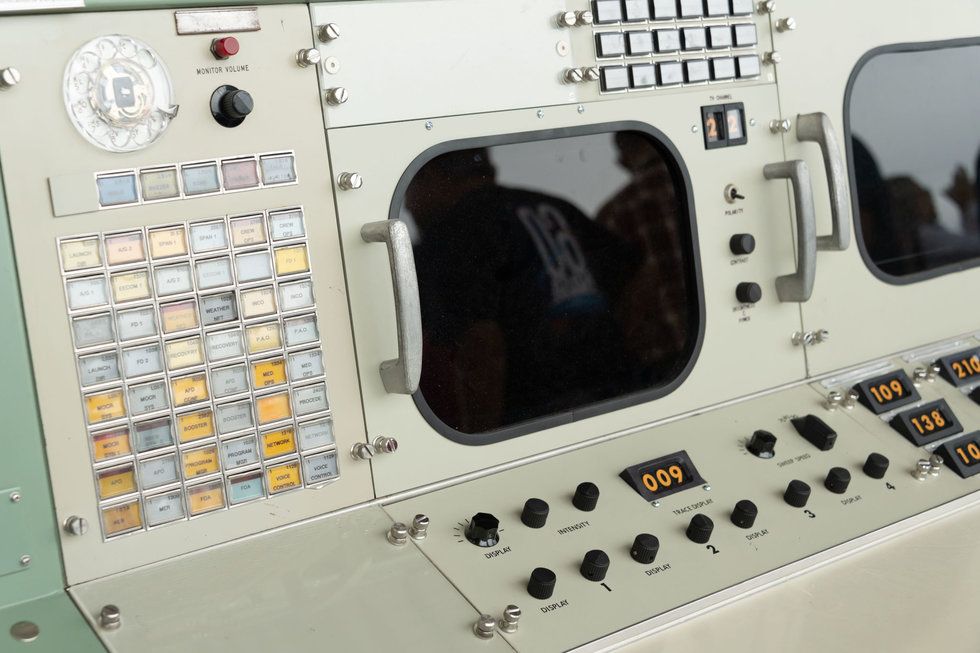 "We're using modern methods to make things look old," says historic preservation officer Sandra Tetley. The original flip tops on the Visitors Viewing Room ashtrays, for instance, had vanished over the years—likely taken as souvenirs—so Tetley's team had new ones 3-D printed. Meanwhile, a team at Kansas's Cosmosphere is restoring the flight control consoles to the original Apollo configuration (they had been modernized for space shuttle launches). These updates have a purpose beyond aesthetics, says Space Center Houston president and CEO William T. Harris: "The accomplishments of the Apollo era inspired people and spurred innovators to chase impossible dreams. We hope experiencing the restored historic Mission Control will spark curiosity and fuel people of all ages to join the science, technology, engineering, and math pathway."
4. Kids in space
This summer, let your budding astronauts get in on the action. During Discover the Moon Day (July 19) at the Smithsonian National Air and Space Museum in D.C., visitors can follow a route that's roughly the distance the Apollo 11 crew walked on the moon (about 3,300 feet), stopping at informational stations along the way. On July 20 at the Cosmosphere in Hutchinson, Kansas, kids can sketch their own space-suit designs and make suit components from household materials. And Denver's Wings Over the Rockies Air & Space Museum hosts an Apollo-palooza (July 13–20) with speakers such as NASA flight director Gene Kranz, who was played by Ed Harris in Apollo 13.
3. Shoot the moon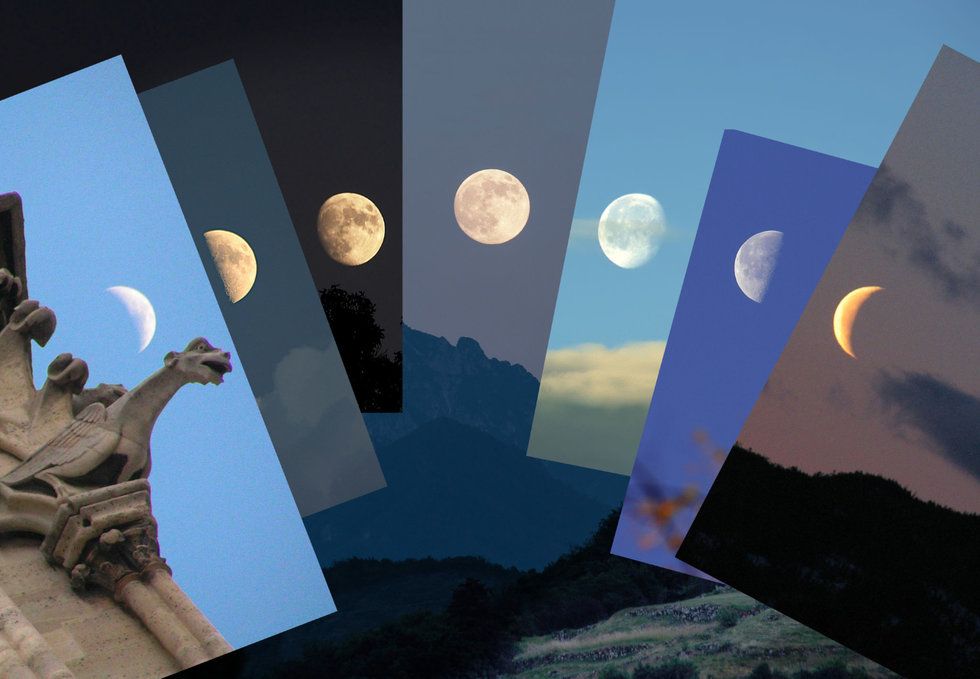 The moon has served as a muse since the earliest days of both art—the 15,000-year-old Lascaux cave paintings contain a lunar calendar—and photography. Two newly discovered 1840s daguerreotypes, believed to be the earliest existing photographic images of the moon, form the centerpiece of Apollo's Muse (through September 22) at New York's Metropolitan Museum of Art, which is also displaying cameras used by the Apollo crew. At the National Gallery of Art in Washington, D.C., By the Light of the Silvery Moon (through January 5, 2020) includes glass stereographs taken more than a century apart: some captured by British astronomer Warren De La Rue in the 1850s, others by Armstrong and Aldrin on the surface of the moon in 1969. Finally, the Museum of Fine Arts, Houston's Shooting the Moon (through September 2) includes works by Ansel Adams, Garry Winogrand, and "remix artist" Cassandra C. Jones (pictured).
2. Lunch with an astronaut
An out-of-this-world experience—with an otherworldly price tag that starts at $10,000—awaits at The Post Oak Hotel at Uptown Houston. The two-night Space Center Houston Package includes travel via helicopter to Ellington Field (a former NASA training center), a private tour of Johnson Space Center, and a private lunch with an astronaut. Afterward, return to earth with the hotel's Ritual of Five Worlds treatment.
1. ...We have liftoff
Huntsville, Alabama—aka Rocket City—is the home of the Saturn V rocket. To honor its place in history, the city's U.S. Space & Rocket Centeris launching a record 5,000 model rockets at the exact local time of liftoff, 8:32 a.m., on July 16. The organization has also tasked everyday space lovers with launching their own model, stomp, and makeshift rockets and posting photos with the hashtag #GlobalRocketLaunch.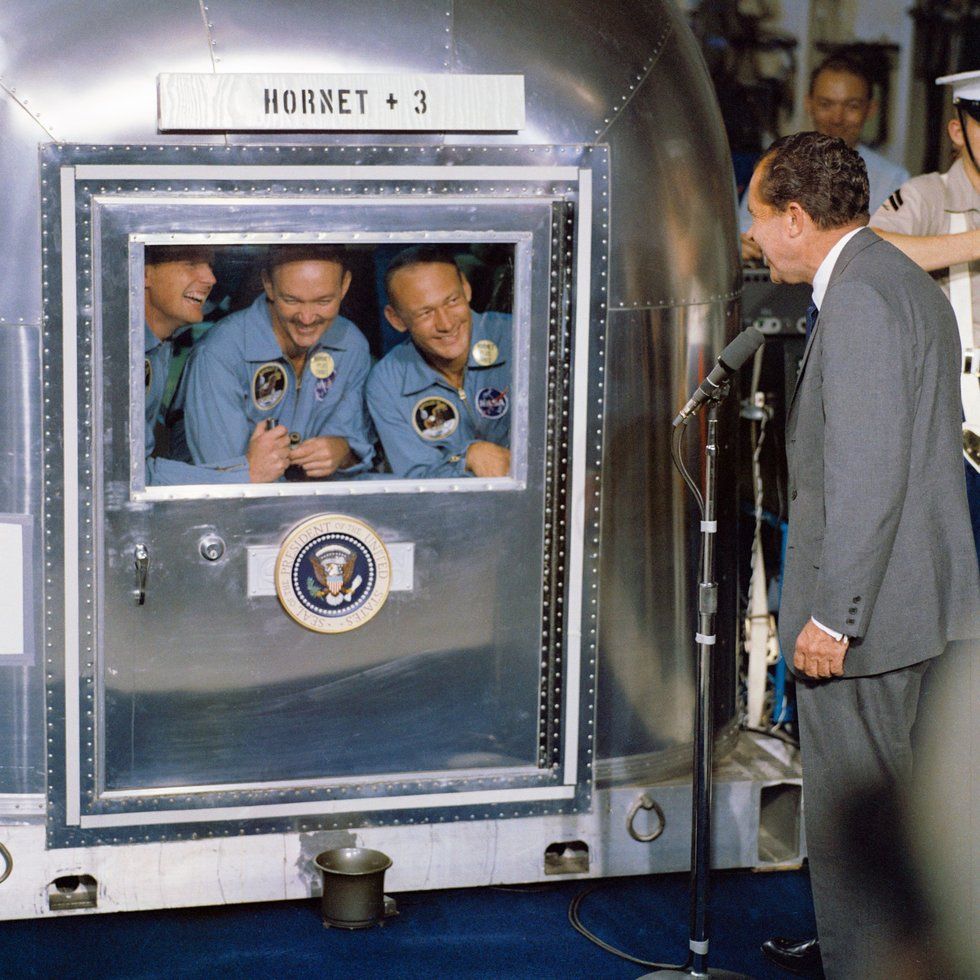 We know people are taking a second look at their travel plans right now. If you're scheduled to travel March 10 – May 31, 2020 and would like to change your plans, there is no fee to do so, regardless of when you purchased your ticket or where you're traveling. This is in addition to our previous waiver, which waives all change fees – domestic and international – for tickets purchased March 3 – April 30, 2020. This is available for any of United's published nonrefundable fares. If you decide to cancel your flight, you can retain the value of your ticket to be applied to a new ticket without a fee. These electronic travel certificates are now valid for 24 months from the date they were issued. This includes all currently valid electronic certificates and all new ones issued on or after April 1, 2020. You might not see this policy change reflected everywhere right away – we appreciate your patience as we work to make that happen.
Eligible travelers on domestic flights and international tickets can request a refund on united.com or may call our contact centers if their flights have been severely adjusted or service to their destination suspended either due to government mandates or United schedule reductions related to COVID-19.
Certain tickets cannot be changed on united.com or the mobile app, including tickets booked through another airline (if the ticket receipt does not begin with 016). Please contact the original ticketing airline for changes.
Follow the steps below to stay up to date, change or cancel your flight.

Change your current flight:
On the united.com homepage, select "My Trips" and enter your flight information to retrieve your flight.
Select "Change flight" and then "Edit" to make the following changes:

Date of travel or destination
Add a flight
Remove a flight

Select "Continue" and choose a new flight option
Continue through booking to confirm your new flight
Note: The change fee will display as waived, but any difference in fare may apply.
Cancel your flight and rebook later:
On the united.com homepage, select "My Trips" and enter your reservation information to retrieve your flight
Select "Cancel flight"
Confirm flight cancellation
If you have future flight credit, when you return to the reservation, select "Use Future Flight Credit" to shop for new flights and apply the credit towards a new flight.
Canceling or changing an award flight:
When you select "Cancel flight," you will have the option to cancel your award reservation and redeposit the miles or to cancel your award reservation and use those miles for another trip in the future.
*We're currently experiencing heavy traffic to united.com. If you experience an error while trying to change or cancel your flight, please try again later.
Click through the slideshow below for more detailed instructions:
​Start on the United homepage: ​
User can select 'My Trips' on the homepage widget to find and retrieve their reservation.
When and where possible, we are working to repatriate travelers who are stranded abroad in the wake of the COVID-19 crisis. Our teams are working closely with government officials here in the U.S. as well as in other countries where flying has been restricted to gain the necessary approvals to operate service. In regions where government actions have barred international flying, we have coordinated with the the U.S. State Department and local government officials to re-instate some flights. Additionally, we have been operating several extra flights to countries in Central America and South America as we continue to play a role in connecting people and uniting the world.
We have operated more than 68 repatriation flights from Panama City, Guatemala City, Quito, Lima, San Pedro Sula, Tegucigalpa and Roatan, bringing nearly 9,200 people home. We will continue working with government officials to operate extra flights to Houston from Quito, San Pedro Sula, Tegucigalpa and from Lima to Washington Dulles and beginning April 5, we will begin operating multiple charter flights between Delhi and San Francisco. We continue to review more opportunities for flights between the United States and other countries to bring citizens home.
Video provided by the U.S. Embassy Ecuador of Americans returning home on United.

Additionally, our Customer Solutions and Recovery team is working with customers in the following markets to rebook them on flights back to the United States as capacity allows, either on our aircraft or on one of our airline partners' planes:

Quito, Ecuador
Managua, Nicaragua
Roatan, Honduras
San Pedro Sula, Honduras
Amsterdam
Brussels
Munich
Singapore
Tokyo-Haneda
Seoul, South Korea
Melbourne, Australia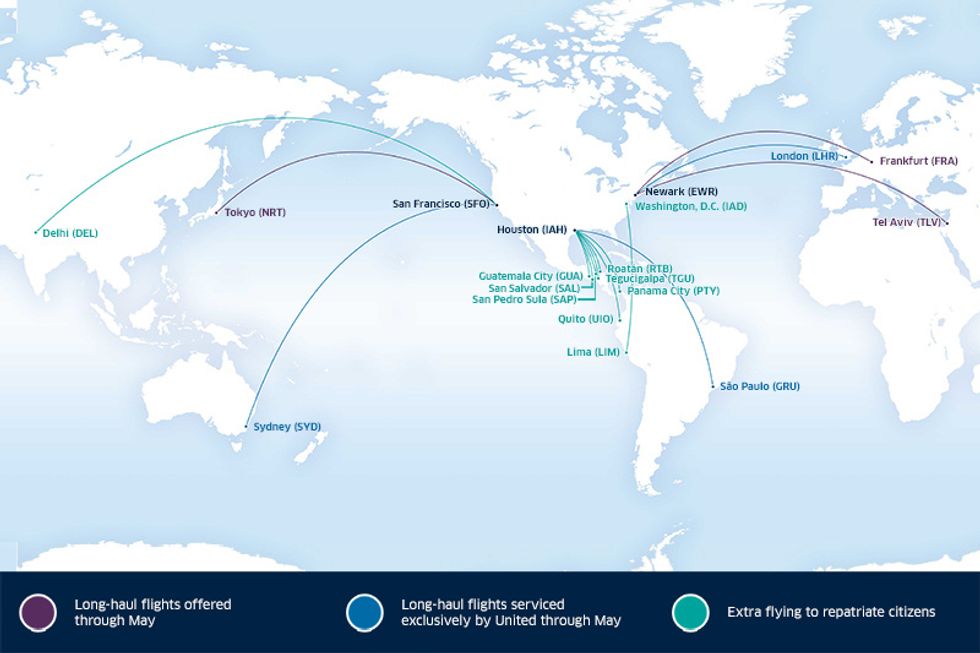 We also recently reinstated several international flights back into our schedule to support customers and essential businesses which depend on these routes. As a result, we will be the only airline to offer service between Newark/New York and London, San Francisco and Sydney, as well as Houston and São Paulo, Brazil.

Calling all AvGeeks and travelers! Here's a fun way to take your next video call….from a United Polaris® seat, the cockpit or cruising altitude. We're introducing United-themed backgrounds for use on Zoom, a video conferencing tool that many people are using to stay connected.
So for your next meeting or catch up with friends and family, download the app to either your computer or mobile device to get started. If you've already downloaded Zoom you can skip ahead to updating your background image (see instructions below).
Start here by downloading your favorite United image to your computer or mobile device. Just click "download" in the bottom left corner of the image.
Next go to your Zoom app (you'll need to download the app to access backgrounds) and click on the arrow to the right of your video camera icon in the bottom of the screen.
From here select, "choose virtual background" to upload your uniquely United photo.
Together, we are facing an unprecedented challenge. United Together, we rise to meet that challenge.
Check out our newest destinations
United Airlines
united
We continue to work with government officials to bring Americans home. In addition to flights from Central & South America, we have charter flights planned from India. Learn more about our repatriation efforts in the wake of COVID-19 here:
uafly.co/3aExaOL
#UnitedTogether
United Airlines
united
When
@RocheDia
needed to ship a vital component of a COVID-19 testing unit from New Jersey to Florida, United Cargo jumped in to help. Read about how this part will allow
@MayoClinic
to process hundreds of tests per day for cases in the Southeastern U.S.
uafly.co/2UzOAGW
United Airlines
united
International schedule update: We know some people around the globe are displaced and still need to get home. We are reinstating some international flights over the next few days and will continue to fly six daily international flights through May.
uafly.co/3a5Dj6p
United Airlines
united
We have extended our change fee waiver to cover travel through May 31, 2020: - You can change or cancel your flight on
united.com
or through the app – a phone call is not required - For the latest on our commitment to your safety, visit
united.com/coronavirus
We Are United
weareunited
Shoutout to our operations team, who are working to properly park, maintain and store many aircraft in the
#BeingUnited
fleet. These aircraft are being housed across our seven hubs, maintenance facilities in CLE and MCO as well as at offsite facilities in New Mexico and Arizona.
We Are United
weareunited
Tomorrow, Oscar and Scott will host a companywide town hall to discuss the latest developments in managing the effects of the coronavirus (COVID-19). You can join the livestream event at 1:20 p.m. CT here:
uafly.co/39AV25m
We Are United
weareunited
Tomorrow, Oscar and Scott will host a companywide town hall to discuss the latest developments in managing the effects of the coronavirus (COVID-19). You can join the livestream event at 1:20 p.m. CT here:
uafly.co/39AV25m
.
Watch our most popular videos
Copyright © 2020 United Airlines, Inc.
All rights reserved.
Indicates an external site that may or may not meet accessibility guidelines.
Scroll to top
Scroll to top