CEO Oscar Munoz: 'Communicator of the Year' award belongs to all 90,000 employees
At its annual awards ceremony last night, PRWeek, the world's leading public relations publication, presented United CEO Oscar Munoz with its coveted Communicator of the Year Award in recognition of his embracing earnest, open communication with employees and customers as a catalyst for change at United.
In addition to Oscar's award, our Corporate Communications and Government and Regulatory Affairs teams took home the trophy for Best Public Affairs Campaign of the Year for their work in securing our Havana routes from New York and Newark and Houston, and the public relations push leading up to the inaugural flights to Cuba last year.
For the Communicator of the Year award, PRWeek annually nominates a figure outside the public relations field who has demonstrated outstanding communication skills, often amid difficult circumstances. In an article published last week, PRWeek detailed its reasons for selecting Oscar:
"Munoz has shown himself to be a smart, dedicated, and excellent leader who understands the value of communications. His ability to connect and share with employees his vision for the airline, and get them to rally behind it, is a key reason PRWeek named him 2017 Communicator of the Year."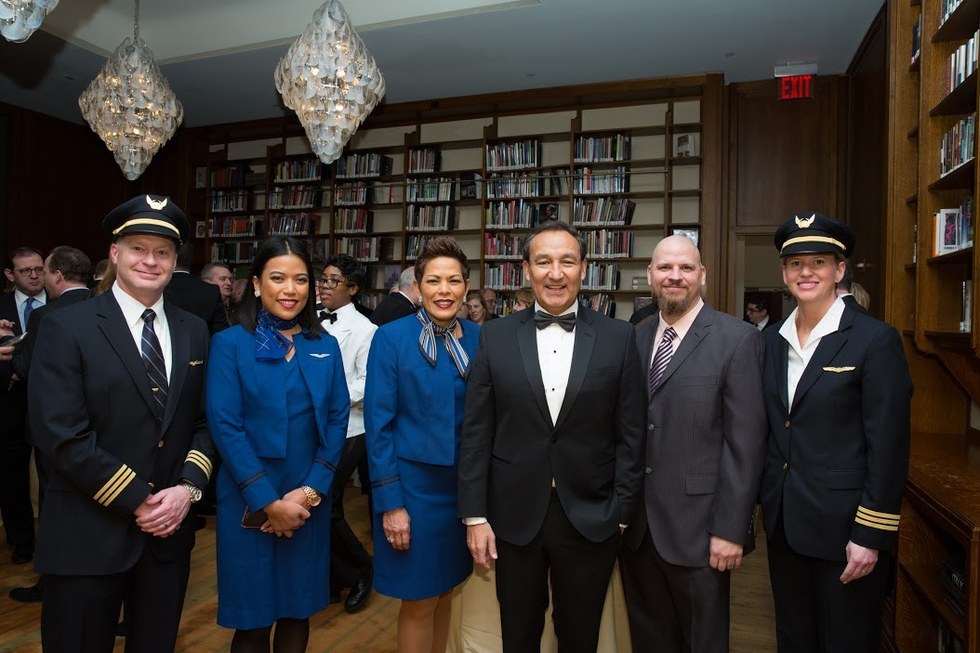 Oscar perhaps best summed up that philosophy in his remarks when he accepted the award on behalf of every one of United's 90,000 employees, saying that, "Communication and communication strategy is not just part of the game, it is the game."
In years past, PRWeek has recognized global communications and thought leaders such as Malala Yousafzai, the Pakistani women's education activist; Pete Frates, the former Boston College baseball star who created the popular "Ice Bucket Challenge" after being diagnosed with ALS; Edie Windsor, the influential LGBT rights advocate; and Clementa Pinckney, the late South Carolina senator and pastor who was killed in the 2015 Charleston church shooting.
To accept the award with him, Oscar invited five Newark-based employees to represent the entire United family; those included Ramp Service Employee Dave Broking, Flight Attendant Atchara Dejsaibua, Flight Attendant Maurya Coito, First Officer Nathalie Hacken and First Officer Mike Bangma. Also on hand were representatives from United's Corporate Communications, Government and Regulatory Affairs and Human Resources.
In addition to the two awards, and against fierce competition, we received an honorable mention and a respectable second place finish for Best Corporate Brand Campaign of the Year.
More from
United Eco-Skies®