Charmed by Southern Africa
Each week we profile one of our employee's adventures across the globe, featuring a new location for every employee's story. Follow along every week to learn more about their travel experiences.
By San Franciso Customer Service Representative, Leonida Esquieres
Two years of preparation for this adventure brought my family and close friends to southern Africa. Since this is the farthest destination we've ever planned, we decided to cover at least three neighboring countries — South Africa, Zimbabwe and Botswana — to save on travel. We weren't sure what to expect from these places, but surprisingly, it turned out to be the most amazing adventure. Our long journey from the U.S. (33 hours) brought us first to Victoria Falls, Zimbabwe. To get there, you could fly to many of United's European destinations and then take Star Alliance partner airlines to get to Africa. (Later this year you'll be able to fly nonstop from Newark to Cape Town)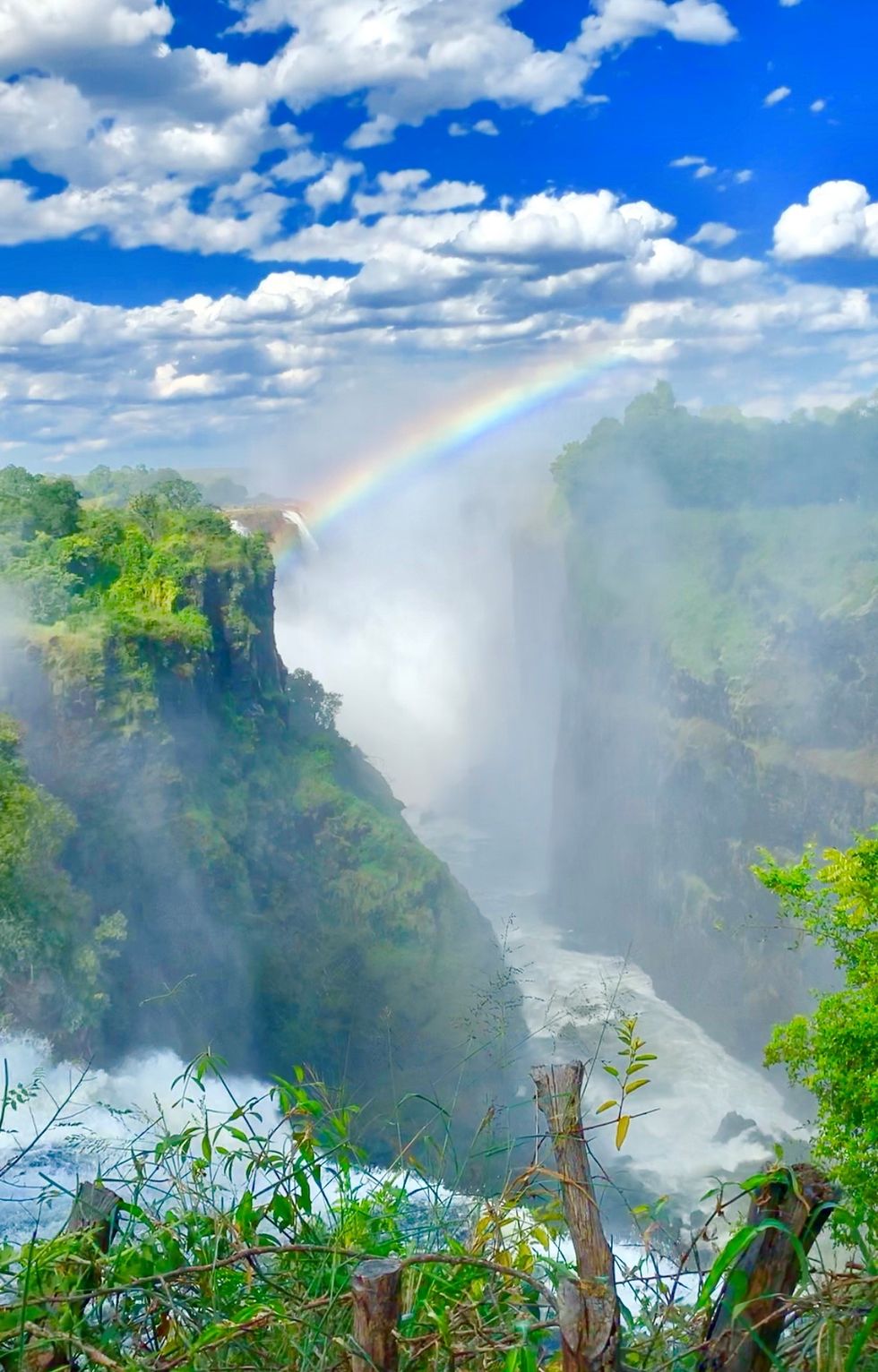 Zimbabwe
Our first stop was the city of Victoria Falls, home to the famous, spectacular and most beautiful waterfall also called Victoria Falls. It is referred to as "The Smoke that Thunders" and is one of Earth's greatest spectacles, one of the Seven Natural Wonders of the world as well as UNESCO World Heritage Site. Made up of a series of gorges and falls, the size and power of this massive body of water is awe-inspiring. As we planned to witness the "lunar rainbow," which only happens during a full moon, we scheduled to go at that time. The lunar rainbow can be seen for three nights of each lunar cycle during the full moon. The moon bow is created by the mist of the falls as light from the moon is refracted by water particles, creating a rainbow effect. Although it is something extraordinary, I must say that it was more fun to see the falls at day time while getting drenched from the thick mist.
The next day's highlight was the much-anticipated Zambezi River sunset cruise. What could be better than an open bar sunset cruise while soaking up the beauty of Africa? As we drifted along the river we admired the splashes of color that the setting sun painted in the sky as well as watched the wildlife in the serenity of this place. At the end of the cruise we tasted unique cuisines such as impala meat, buffalo meat and worms (yes, worms) at Boma restaurant.
Botswana
A short and easy trip from Zimbabwe, Botswana makes for a great trip to this and a wonderful safari destination. It's an astonishing place and home to amazing wildlife. We did both a Thebe River boat safari and a mobile safari through Chobe National Park. The river safari was entertaining and is an authentic Botswanan experience. Chobe is famous for its large population of elephants and one of the best wildlife destinations in the world, which overwhelmed us as we tried to capture photos of all of the amazing animals in sight. The baby animals were so cute, glued close to their mothers or underneath them. What a sheer display of wildlife in their natural habitat. A herd of buffalos swimming across mini islands, sunbathing crocodiles, hippos in the bank, a herd of kudus under the trees, families of monkeys with babies hanging underneath mothers along our relaxing river cruise — we saw it all. The baby elephants were so adorable you'd want to take them home.
From Zimbabwe we flew on our Star Alliance partner South African Airways (SA) to Johannesburg, our point of entry into South Africa.
South Africa, the rainbow nation
I have put off South Africa for too long, to my regret now. Admittedly, I was worried by its reputation for crime and discouraged by the distance. But my experience proved otherwise — the people were very nice, it was peaceful everywhere we went and the scenery is so beautiful it makes the long distance worth it.
After a night's rest in Johannesburg, we headed to Cradle of Humankind, renowned as the birthplace of humanity. The Sterkfontein Caves in the Cradle of Humankind put the origins of humans into perspective and gave an intriguing look into our collective past. It is here that some of the most important fossils were found. The network of limestone caves and old mines at Sterkfontein today hold one of the most renowned paleontological sites in the world, made famous by a breakthrough in 1947 when an almost perfect adult skull nicknamed "Mrs. Ples" was found. The skull dates back 2 million years, providing valuable evidence for the origins of human evolution in Africa.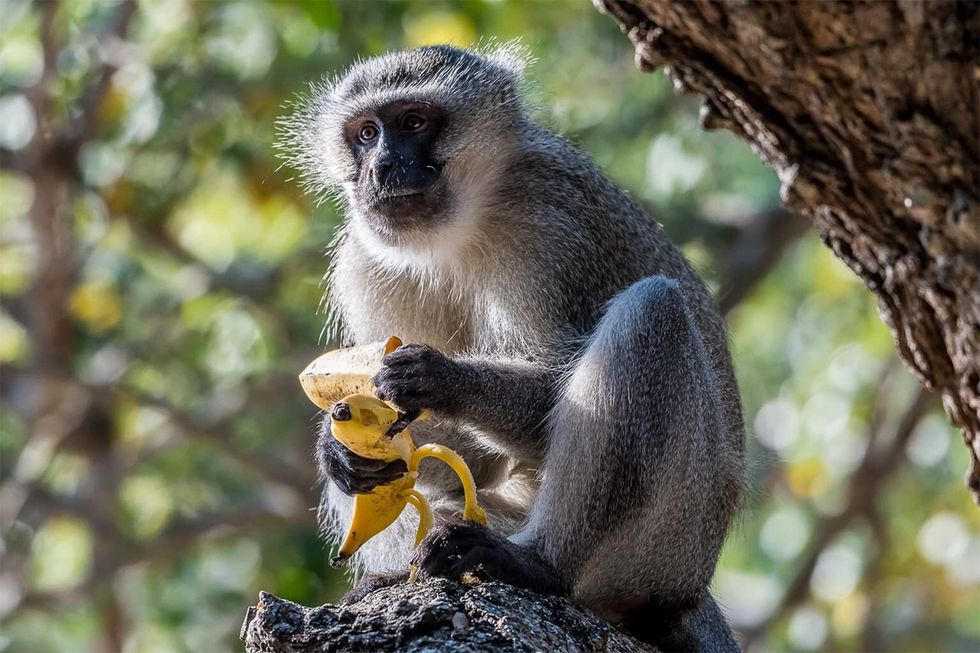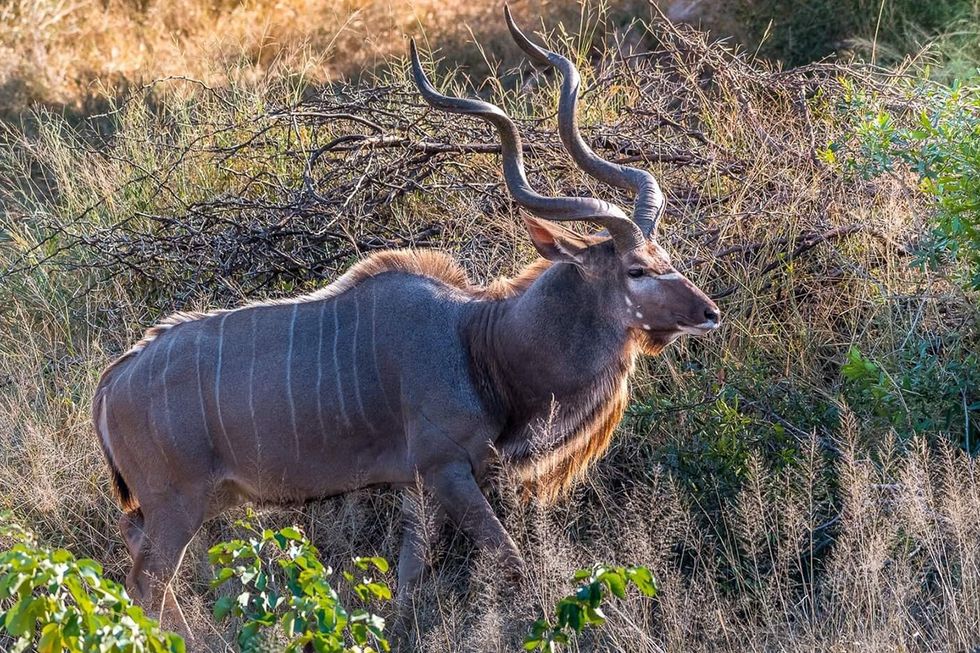 Our next stop was Kruger National Park for more wilderness sightings during a safari on a jeep. There, we witnessed a hyena family, leopards, lions, zebras, giraffes, kudus, buffalos, monkeys roaming on the streets stealing fruits or chasing us, and more elephants. What's more interesting is where we stayed for a couple of nights, called Hippo Hollow Country Estate, which offers cute chalet bungalows and a resident hippo roaming in the backyard. I swear it was near our chalet one night making loud noises.
On our third day we went to a place called God's Window on the Drakensberg escarpment in Mpumalanga, which is known as Paradise Country. God's Window is so called gets its name because of the panoramic view that it offers of the Lowveld, located more than 900 meters below with lush forest clad ravine. Despite the fog during our early morning visit, the incredible view was still marvelous and so enigmatic.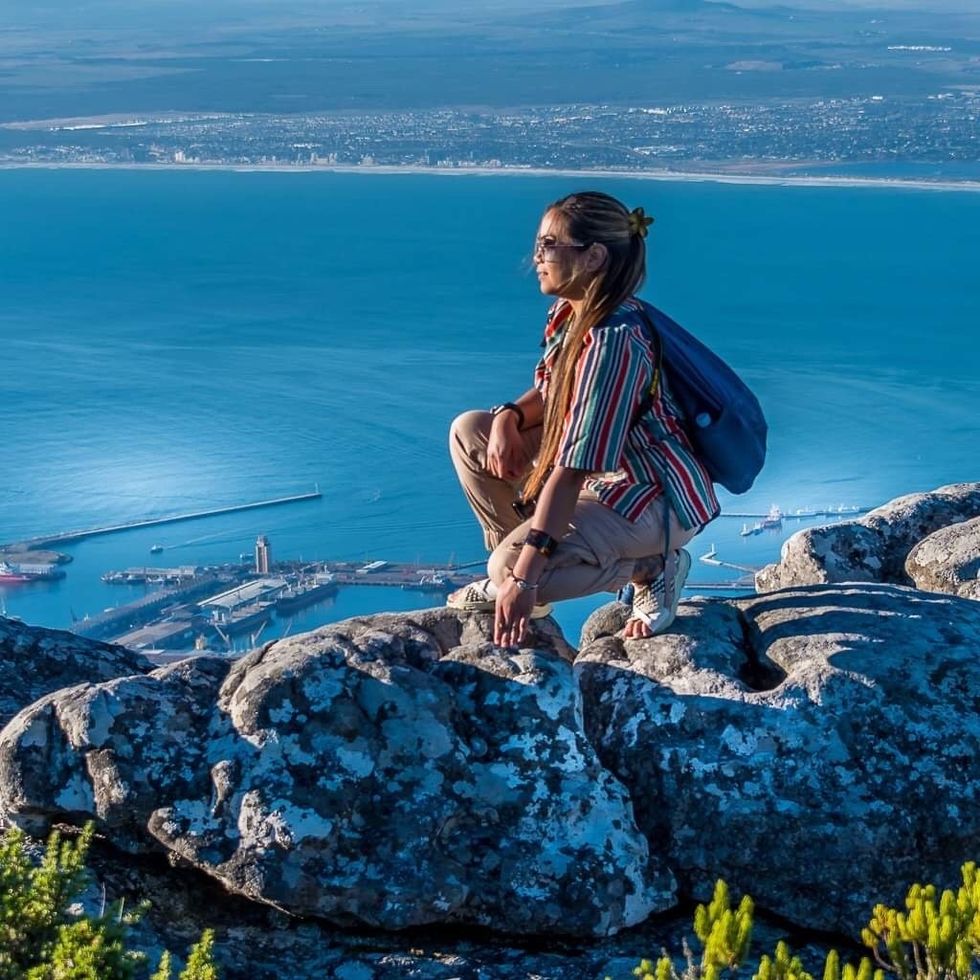 By the time we reached our main destination of Cape Town, we were hooked. South Africa's beauty is incomparable with any other countries we've seen. We filled our five days here (not enough) climbing Table Mountain with an incredible sweeping view of the city. Flanked by Devil's Peak and Lion's Head, Table Mountain makes up the northern end of the Cape Fold Mountain range. Legend has it that the tablecloth of clouds that pours over the mountain when the southeaster blows is the result of a smoking contest between the devil and a retired sea captain, Jan van Hunks. Blessed with crisp blue skies, we rode in a cable car and enjoyed the spectacular view from the peak.
The Victoria & Alfred Waterfront in Cape Town is situated on the Atlantic shore and offers a breathtaking view of Table Mountain and the ocean, making it a relaxing place to chill. We took a ferry to Robben Island where Nelson Mandela was imprisoned. The legacy of apartheid is still very clearly visible and it was touching. Robben Island, the unique symbol of "the triumph of the human spirit over adversity, suffering and injustice" with a rich 500-year-old multi-layered history, represents an important aspect of South Africa's history.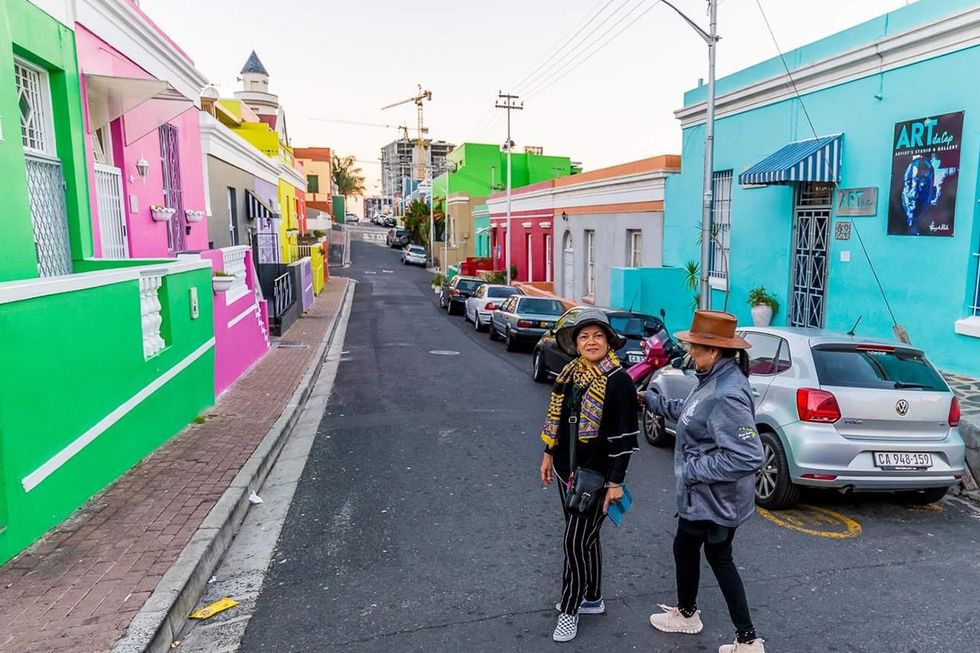 Bo-Kaap is one of the most photographed places in Cape Town so we weren't going to miss it. This place was formerly called the Malay Quarter when the colorful houses called "huurhuisjes" were built and rented to slaves from Malaysia, Indonesia and other African countries. It was told that while leased these houses were white and when that law was lifted — and they were allowed to buy the houses — they painted them bright colors as an expression of their freedom. They are indeed very attractive and unique.
Ready for some African wine? Western Cape is your spot. The Cape Winelands is a region of the Western Cape Province and is home to world-class vineyards of South Africa. We had a wonderful wine tasting experience with views of the mountains surrounding the vineyards. We also stopped at Cape of Good Hope, where the Indian and Atlantic Oceans meet offering stunning views of the sea, flora and fauna. It was a dream come true to reach the most south-western point of the African Continent. Along our way on each stop were smaller charming Victorian villages, which were adorable and gave us a different perspective on South Africa that you wouldn't feel anywhere else in the world. A visit to Seal Island and Boulders Beach, where you can spot African penguins, were an added bonus.
Finding splendid beauty and wilderness in South Africa, Zimbabwe and Botswana changed our perspective. Southern Africa offers dramatic mountain ranges, golden coast lines, wildlife, vibrant cities and centuries of history. It's amazing and worth traveling 30-plus hours to. I'm really looking forward to our Cape Town service starting in December.
In the midst of mobilizing our cargo operations, our teams at New York/Newark (EWR) and Jacksonville (JAX) stepped in to assist Roche Diagnostics with transporting a vital component for an instrument being used for COVID-19 testing.
The component was stuck at EWR en route to the Mayo Clinic in Florida after another airline's flights were cancelled. A Roche employee contacted us asking for help and, within a few hours, our teams had the piece loaded onto a Jacksonville-bound aircraft, with arrangements in place to deliver it to the Mayo Clinic.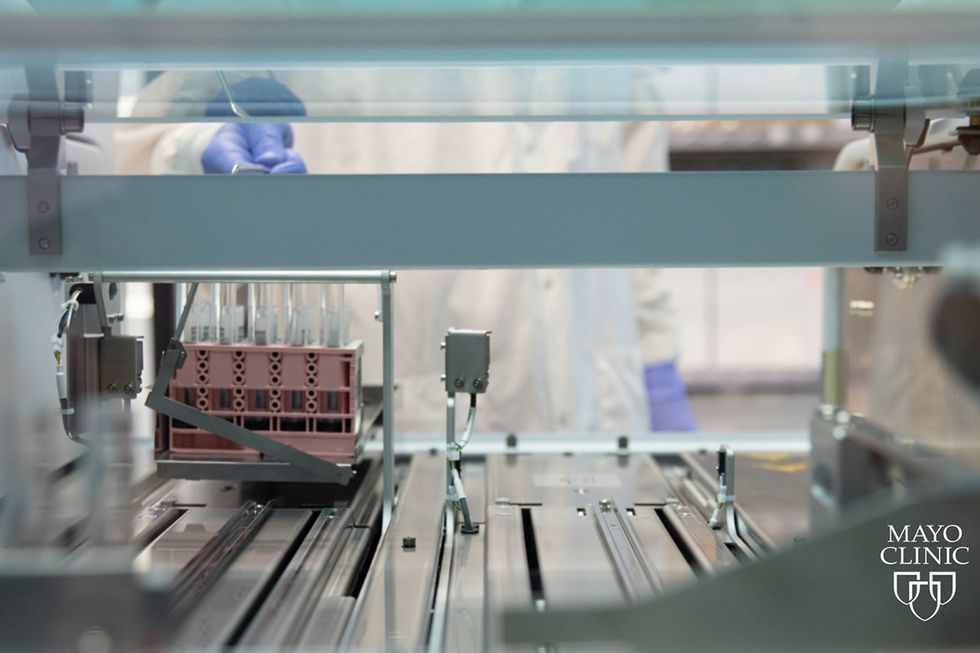 The item we shipped will allow the Mayo Clinic in Florida to process hundreds of COVID-19 tests per day. Mayo Clinic Laboratories has been on the front lines of increasing testing capacity to expedite caring for patients at this critical time and working to ease the burden being felt at test processing laboratories in a growing number of areas.

We are helping to keep military families connected by increasing the frequency of cargo
-only flights between the United States and military bases in
various parts of the world —
including Guam,
Kwajalein
,
and several countries in
Europe
.
Last week
we
began
operating
a minimum of 40 cargo-
only
flights
weekly —
using Boeing 777 and 787 aircraft to fly freight
and mail
to and from U.S. hubs and key international business
and military
locations.
We are going above and beyond to find creative ways to transport fresh food and produce, as well as basic essentials from the U.S. mainland to military and their families in Guam/Micronesia. On Saturday, March 28, we operated an exclusive cargo-only B777-300 charter to transport nearly 100,000 pounds of food essentials to Guam to support our troops.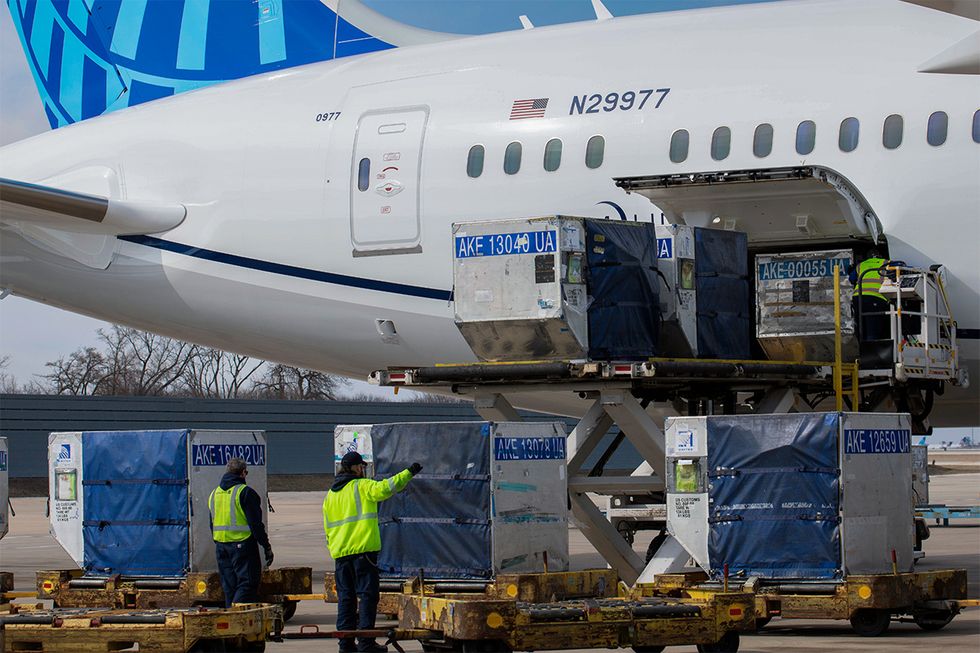 In addition, we move mail year-round all over the world. In response to COVID-19, and in support of the military members and their families overseas, we implemented a charter network, transporting military mail to Frankfurt, which is then transported all over Europe and the Middle East. Since March 20, we have flown 30,000+ pounds of military mail every day between Chicago O'Hare (ORD) and Frankfurt (FRA). On the return flight from Frankfurt to Chicago, we have carried an average of 35,000 pounds of mail to help families stay connected.

"Connecting products and mail to people around the world is the United Cargo mission," said United Cargo President Jan Krems. "Keeping our military families connected with the goods they need, and keeping them connected with loved ones to feel a sense of home, is of critical importance. As a company that has long supported our military families and veterans, our teams are proud to mobilize to lend a hand."
On average, we ship more than 1 billion pounds of cargo every year on behalf of domestic and international customers. For more information, visit unitedcargo.com.
To our customers,
I hope this note finds you and your loved ones healthy and well.
It is safe to say these past weeks have been among some of the most tumultuous and emotional that any of us can remember in our lifetimes. The impact of the coronavirus outbreak has been felt by individuals and families, companies and communities, across the United States and around the world.
The response to this crisis has been extraordinary; as much for what it has required from our society as for what it has revealed of us as a people.
Far from causing division and discord, this crisis and the social distancing it has required, has allowed us to witness something profound and moving about ourselves: our fond and deeply felt wish to be connected with one another.
The role of connector is one we're privileged to play in the moments that matter most in your life – weddings and graduations, birthdays and business trips, events large and small – and it's that responsibility that motivates us most to get back to our regular service, as soon as possible.
That is why it is so important our government acted on a comprehensive relief act to ensure our airline – and our industry – are ready and able to serve you again when this crisis abates.
I want to relay to you, in as deeply personal a way I can, the heartfelt appreciation of my 100,000 United team members and their families for this vital public assistance to keep America and United flying for you.
This support will save jobs in our business and many others. And it allows us time to make decisions about the future of our airline to ensure that we can offer you the service you deserve and have come to expect as our customers.
While consumer demand has fallen, we have seen the need for our service and capabilities shifted. And, we've adapted to help meet those needs.
Right now, aircraft flying the United livery and insignia, flown by our aviation professionals, have been repurposed to deliver vital medical supplies and goods to some of the places that need it most. We're also using several of our idle widebody aircraft to use as dedicated charter cargo flights, at least 40 times per week, to transfer freight to and from U.S. locations as well as to key international business locations. At the same time, we are working in concert with the U.S. State Department to bring stranded Americans who are trying to return home back to their loved ones.
While much remains uncertain right now, one thing is for sure: this crisis will pass. Our nation and communities will recover and United will return to service you, our customers. When that happens, we want you to fly United with even greater pride because of the actions we took on behalf of our customers, our employees and everyone we serve.
Stay safe and be well,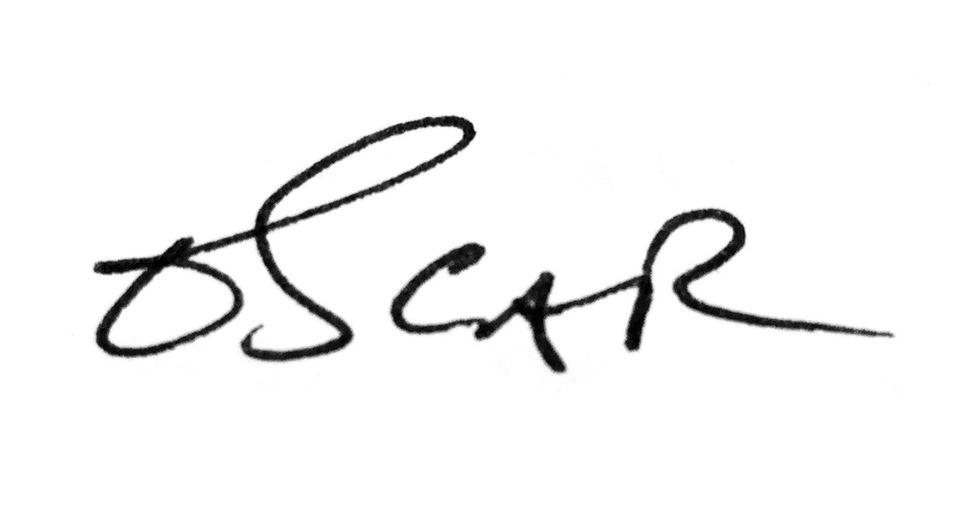 Oscar Munoz
CEO
Together, we are facing an unprecedented challenge. United Together, we rise to meet that challenge.
Check out our newest destinations
United Airlines
united
When
@RocheDia
needed to ship a vital component of a COVID-19 testing unit from New Jersey to Florida, United Cargo jumped in to help. Read about how this part will allow
@MayoClinic
to process hundreds of tests per day for cases in the Southeastern U.S.
uafly.co/2UzOAGW
United Airlines
united
International schedule update: We know some people around the globe are displaced and still need to get home. We are reinstating some international flights over the next few days and will continue to fly six daily international flights through May.
uafly.co/3a5Dj6p
United Airlines
united
We have extended our change fee waiver to cover travel through May 31, 2020: - You can change or cancel your flight on
united.com
or through the app – a phone call is not required - For the latest on our commitment to your safety, visit
united.com/coronavirus
United Airlines
united
Our site,
united.com/coronavirus
, is regularly updated with the latest on travel restrictions, rebooking instructions and health and safety information. Today's updates: - An expanded, more flexible international rebooking policy - Schedule changes for U.K. & Ireland
We Are United
weareunited
Shoutout to our operations team, who are working to properly park, maintain and store many aircraft in the
#BeingUnited
fleet. These aircraft are being housed across our seven hubs, maintenance facilities in CLE and MCO as well as at offsite facilities in New Mexico and Arizona.
We Are United
weareunited
Tomorrow, Oscar and Scott will host a companywide town hall to discuss the latest developments in managing the effects of the coronavirus (COVID-19). You can join the livestream event at 1:20 p.m. CT here:
uafly.co/39AV25m
We Are United
weareunited
Tomorrow, Oscar and Scott will host a companywide town hall to discuss the latest developments in managing the effects of the coronavirus (COVID-19). You can join the livestream event at 1:20 p.m. CT here:
uafly.co/39AV25m
.
Watch our most popular videos
Copyright © 2020 United Airlines, Inc.
All rights reserved.
Indicates an external site that may or may not meet accessibility guidelines.
Scroll to top
Scroll to top