United customers can help us clean the world
Updated October 23, 2018
Through our Clean the World program, we are honored to be receiving an "Airports Going Green" award on November 6. So far in 2018, we have assembled 49,000 new hygiene kits with items from unused amenity kits. Throughout the year, we have teamed up with Clean the World multiple times to host hygiene kit-building events.
Our hubs in Newark, Chicago, San Francisco and Los Angeles came together earlier this year to assemble 15,000 hygiene kits with items from unused amenity kits. We held a kit building event at the Outside Lands concert in San Francisco, concert-goers helped assemble 2,000 kits. Additionally, we held an event this month at our Washington DC hub creating more than 1,500 kits, which will be donated to help those who were impacted by recent hurricanes in the southeastern United States. Not only kits, but we've also donated 800 blankets to Clean the World to help those affected by Hurricane Michael. Learn more about how we're making a difference in our community and around the globe in partnership with Clean the World.
Uniting for a healthier world
Hand sanitizer, facial cleanser, toothpaste — while our customers love these items we provide in our premium cabin amenity kits, sometimes they leave them behind without using them. Now, we'll be able to donate the discarded items to those in need around the globe through our partnership with Clean the World.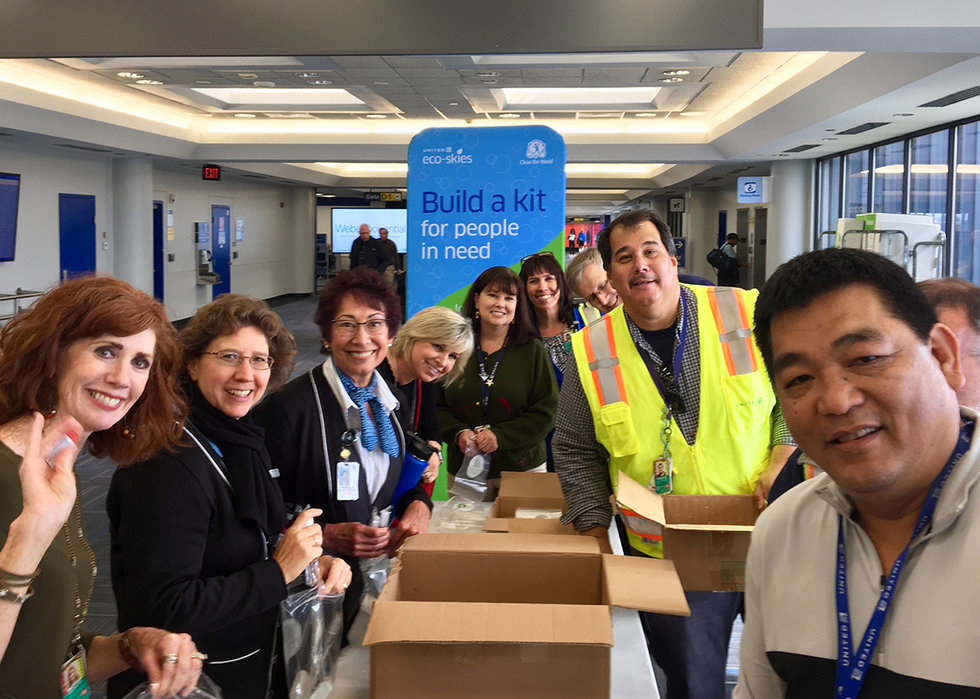 Once the discarded hygiene products are collected, the innovative non-profit organization refurbishes and distributes them to those in need, leading to the prevention of millions of hygiene-related deaths each year, and a reduced morbidity rate for hygiene-related illnesses, while also reducing environmental waste.

Clean the World works with thousands of hotels around the globe, but United is the first airline to partner with the organization. "We are excited to partner with United and eager to include the airline's amenity kit items among the gifts of good health our hygiene kits provide to children and their families around the world," said Shawn Seipler, Clean the World founder and executive director.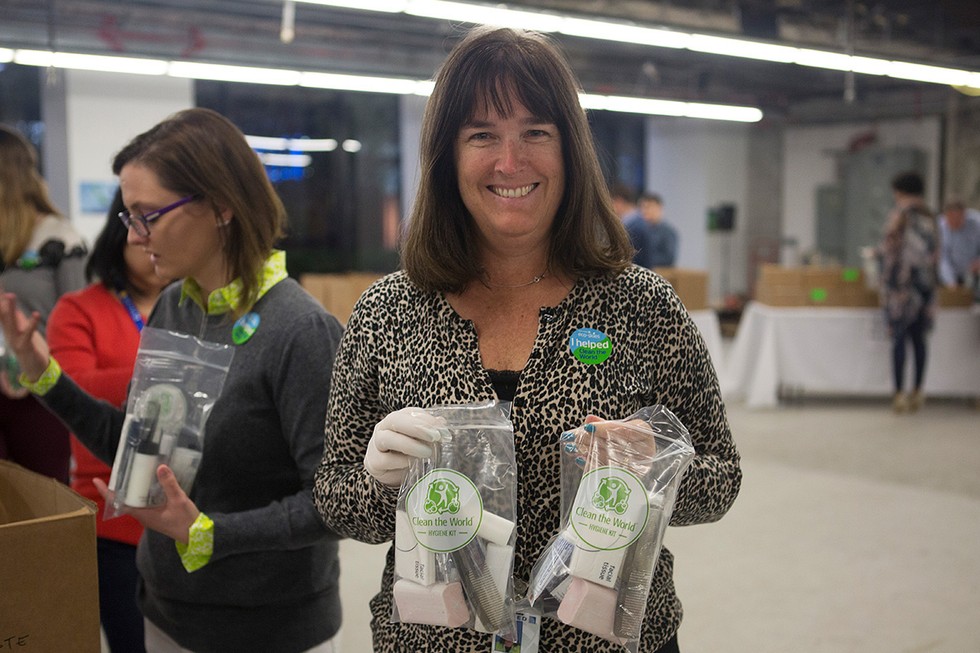 We began collecting unused amenity kit items from our hub airports for distribution to Clean the World facilities in June 2016, but began collecting and tracking through a pilot program in late 2015, and since we have collected more than 137,386 pounds of material that otherwise would go to landfills. Through the program we expect to collect 50,000 pounds of material annually and we have collected 45,000 pounds of material through September thus far. By working with Clean the World, we are putting items from our unused amenity kits into the hands of the people in our local communities, and around the globe, who need them most. We're uniting for a healthier and cleaner world.
"Being a responsible and sustainable airline means more than investing in products and services that reduce our impact on the environment," said Maria Walter, United's managing director of product development and brand management. "It means working directly with our employees and partners to improve the lifecycle of those products and the communities we serve."
Visit United Eco-Skies for more information on our commitment to the environment.

Fit for the runway: We begin testing new uniforms
Last year we announced new partnerships with Tracy Reese, Brooks Brothers and Carhartt — best-in-class fashion and apparel designers — to help reimagine uniforms for more than 70,000 of our employees. Focusing on high quality fabrics, improved breathability and overall enhanced fit, our goal is to design and develop a more cohesive collection that looks good, feels good and enables employees to perform at their best on behalf of our customers.
United employees can learn more on the uniform designs by visiting Flying Together.
An insider's guide to Boston
Boston is a pack-it-all-in kind of place. Founded in 1630, one of America's oldest cities does many things well. Boston's many claims to fame include many of America's oldest historic landmarks and one of its oldest ballparks. It's a destination for history buffs, culture vultures, foodies, sports fans, families and more. No matter who your travel companions are or what they're interested in, everyone will find something to pique their interest in Beantown.

Getting there & around town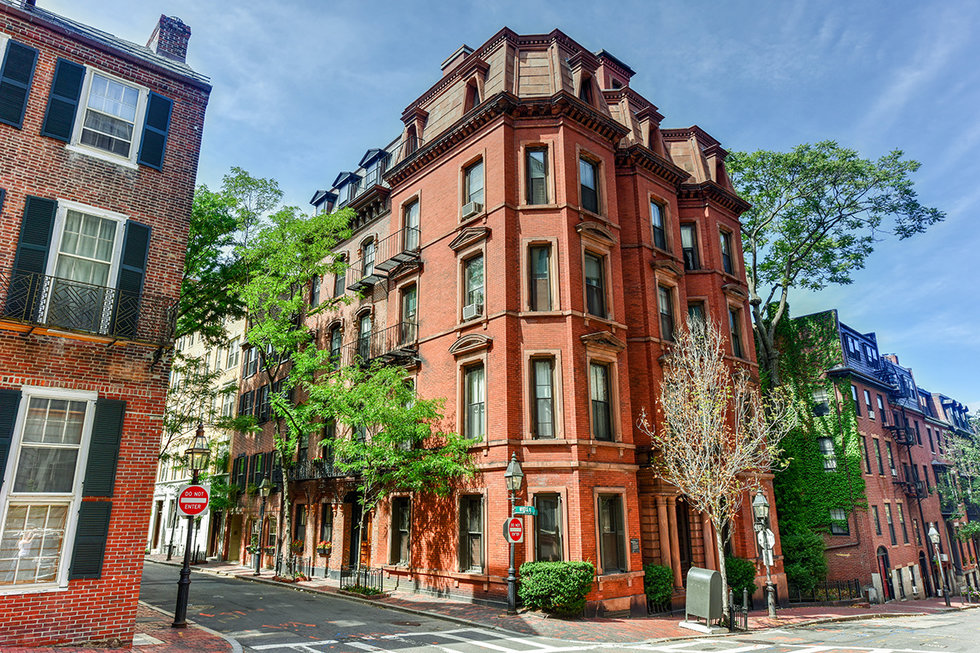 Fly direct to Boston's Logan International Airport (BOS) from many U.S. cities — visit united.com or use the United app to book your flight. Flights are 90 minutes from New York, two hours from Cleveland and five to six hours from California. From Logan International Airport, it's easy to hail a taxi, use ridesharing apps or take public transportation. If you want to take the scenic route, take a water taxi across Boston Harbor directly into downtown.
Downtown Boston is easy to navigate. It's walkable and taxis are plentiful. The MBTA, Boston's public transportation system, offers affordable access to Cambridge, many attractions and the suburbs. Keep in mind it's one of the oldest transportation systems in the country, so expect a few bumps. Because the city is dense, parking can be expensive or hard to find, so avoid driving if you can.
When to visit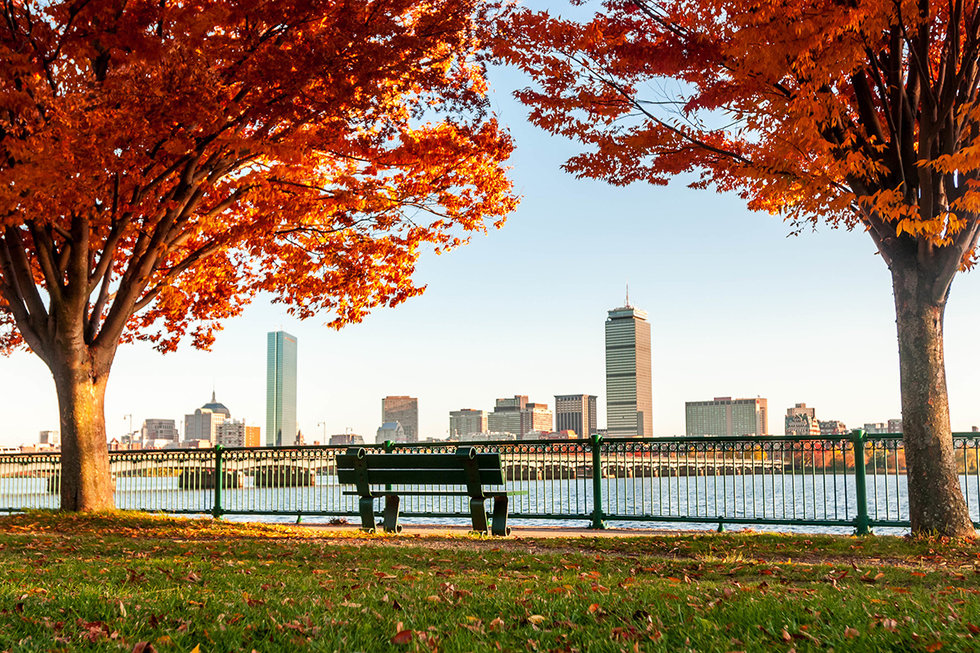 Summer and fall are the most popular seasons to visit. Summer is prime time to enjoy Boston's many parks, outdoor eateries, open-air concerts and baseball games at Fenway Park. Mild fall weather, beautiful autumn foliage and Halloween festivities in nearby Salem, Massachusetts make October one of Boston's busiest months. The city also sees an influx of visitors for the Boston Marathon in April. You'll find smaller crowds and more affordable prices in winter, but brace yourself for the cold.
What to do
There's so much to take in just by walking through Boston's cobblestoned streets. Downtown is quaint, compact and easy to explore by foot. The small city is packed with historic sites, New England's finest food, proud sports fans and friendly locals.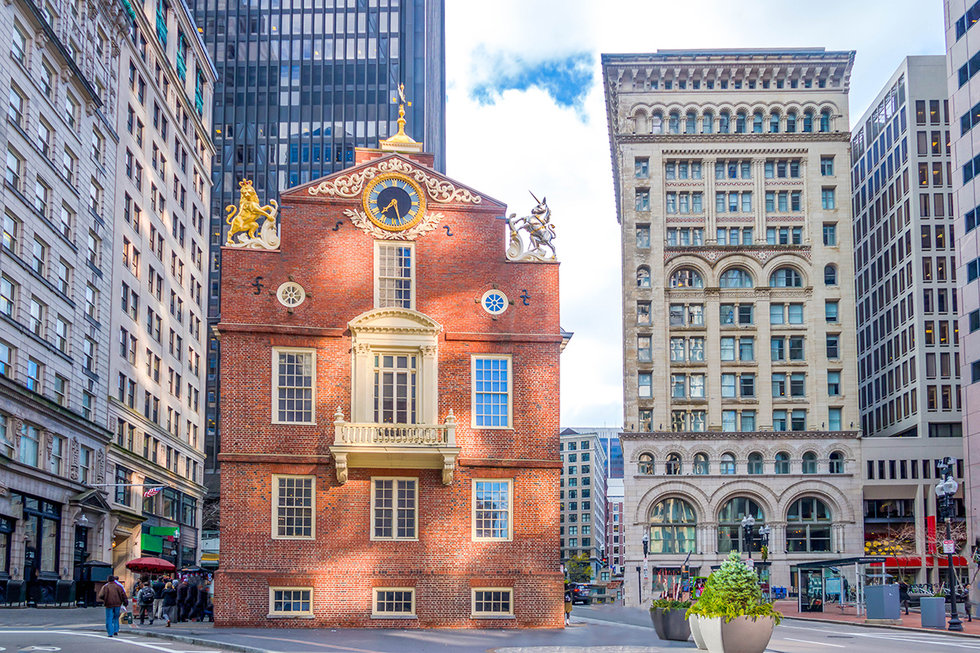 As the birthplace of the American Revolution, Boston's historic sites are an attraction in themselves. Walk the 2.5-mile Freedom Trail to visit 16 of them around the city, including Revolutionary-era museums, churches, buildings and an impressive warship. Faneuil Hall Marketplace is on the trail, too, and is one of Boston's top attractions, with plentiful shopping, dining and live music. Not much of a walker? Boston Duck Tours operate land-and-water historic tours on World War II-inspired vehicles, which transform from truck to boat mid-tour.
Many museums and sites are tucked along Boston Harbor. The waterfront is always bustling with activity year-round. The harborwalk is the perfect place to meander and explore without a strict agenda. Plan to visit a major attraction or two, but leave time to enjoy the scenery or to pop into a café for a coffee and sweet treat (award-winning Flour Bakery + Cafe is a local favorite).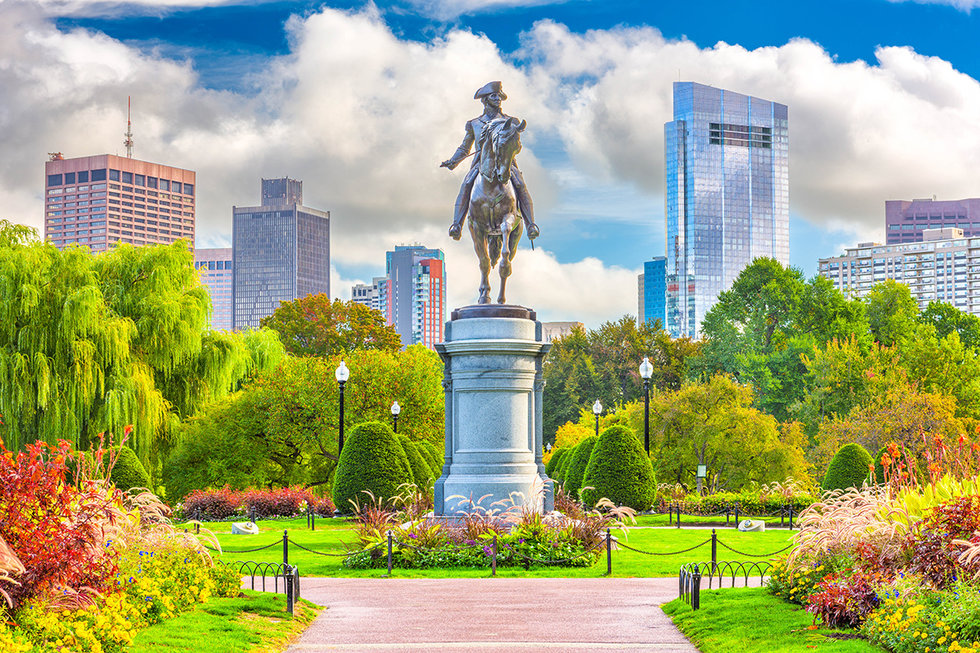 Deemed the "Athens of America," Boston boasts not only some of the country's oldest and most architecturally significant buildings, but also a thriving arts and culture scene. You could spend your entire trip touring its dozens of world-class museums. Take in classical music at the famous Boston Symphony Orchestra, or take a leisurely stroll through Boston Public Garden and Boston Common, the city's most well-known public parks. Riding the giant Swan Boats through the Public Garden lagoon is a kitschy, yet delightful experience, especially for kids.
What to eat
What must you absolutely eat in Boston? In short, everything. Long ago the city was nicknamed Beantown, allegedly after slow-cooked molasses baked beans served to sailors and traders. Today, Boston continues its reputation as a great eating city. From clam chowder to cannoli, the most popular dishes here are often hearty and decadent. Boston is also known for fresh lobster rolls, roast beef sandwiches and, of course, Boston cream pie.
Ask any Bostonian where to find "the best" of anything, and everyone will recommend a different spot. Cannoli from Mike's Pastry, Boston cream pie from Omni Parker House (where it was invented) and the roast beef 1000 sandwich from Cutty's frequently top the must-try lists. If you make it to a ball game at Fenway Park, Fenway Franks are a Boston staple.
Our role in 'Spider-Man™: Far From Home'
In Columbia Pictures upcoming release in association with Marvel Studios, "Spider-Man™: Far From Home," our web-slinging hero finds himself – yep, you guessed it – far from his home in New York City. And since flying is one of the few superpowers Spider-Man doesn't possess, we gave him a little help, meaning United is featured in the film.
The scenes of Peter Parker and his pals traveling to Europe take place on one of our Boeing 777s with the all-new United Polaris® business class, and several of our employees – including members of our Tech Ops, Inflight, Flight Operations and Airport Operations teams – served as actors and production support during shoots at New York/Newark (EWR) and London-Stansted (STN).
London-Heathrow (LHR) Customer Service Representative Manjit Heer and LHR Cargo Warehouse Operations Manager Richard Miller were background extras on board, and multiple flight attendants had a role, including San Francisco (SFO) Flight Attendant Tammy Harris.
"It was extremely surreal," said Tammy. "I was in my element because I was on the plane in uniform, but not really, because I'm not an actor."
Tammy said she hit her mark and delivered her line with gusto, and she's excited to see if she made the final cut when "Spider-Man™: Far From Home" hits worldwide theaters this summer.
"Hopefully, I'll have my two seconds of fame and all will be well," she joked.
Los Angeles (LAX) Aircraft Maintenance Supervisor Fernando Melendez is a veteran of several film shoots but said this one was his favorite. When the production went to London, he was one of five members of LAX Tech Ops who went over to look after our airplane and make adjustments to its interior based on the filmmaker's needs.
"When we parked the plane at Stanstead, there were lights and cameras surrounding us. It was like the plane was the star of the movie," he said. "Each day, we would work with the assistant director; he would go through and say, 'Okay, for this shoot we need these seats, or these panels removed,' so they could get the camera angles. Pretty much, the airplane was our responsibility; we opened it in the morning and closed it at night. We were the first ones there and the last ones to leave every day."
Fernando said the actors were all very gracious and engaging, and said the whole experience was fantastic from start to finish. It also earned him a little cooler cred with his 18-year-old son, who is a massive Marvel fan.
Leading up to the film's premiere this year, there will be plenty of ways for employees and customers to get into the Spidey spirit in anticipation of our cameo. Stay tuned for more details.
---
Peter Parker returns in "Spider-Man™: Far From Home," the next chapter of the Spider-Man™: Homecoming series! Our friendly neighborhood Super Hero decides to join his best friends Ned, MJ, and the rest of the gang on a European vacation. However, Peter's plan to leave super heroics behind for a few weeks are quickly scrapped when he begrudgingly agrees to help Nick Fury uncover the mystery of several elemental creature attacks, creating havoc across the continent!
Directed by Jon Watts, the film is written by Chris McKenna and Erik Sommers based on the Marvel Comic Book by Stan Lee and Steve Ditko. The film is produced by Kevin Feige and Amy Pascal. Louis D'Esposito, Victoria Alonso, Thomas M. Hammel, Eric Hauserman Carroll, Stan Lee, Avi Arad and Matt Tolmach serve as executive producers. The film stars Tom Holland, Samuel L. Jackson, Zendaya, Cobie Smulders, Jon Favreau, JB Smoove, Jacob Batalon, Martin Starr, with Marisa Tomei and Jake Gyllenhaal.
"Spider-Man™: Far From Home" makes its way to North American theaters on July 5, 2019.
What to expect from our improved app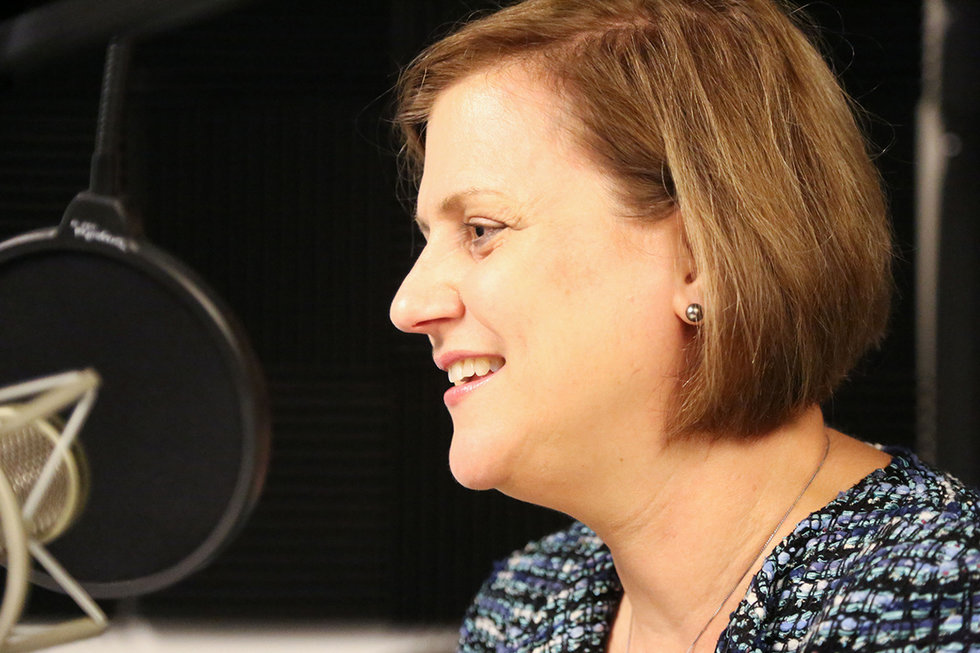 "Talking Points," host Brian Kelly, aka The Points Guy, is joined by Linda Jojo, Executive Vice President for Technology and Chief Digital Officer at United Airlines to discuss what passengers can expect from our improved app.
Read more about the improvements to the United app here.

20 million miles and counting...
On November 7, while flying from Newark Liberty International Airport to Los Angeles International Airport, United customer Tom Stuker made history when he reached 20 million miles flown on a single airline. We were fortunate enough to capture the milestone he reached with us.
To mark the special occasion, we hosted a celebration in Mr. Stuker's honor at the United Polaris lounge at O'Hare International Airport on Saturday. The celebration was delayed a couple of months, so Mr. Stuker could celebrate the event with his family.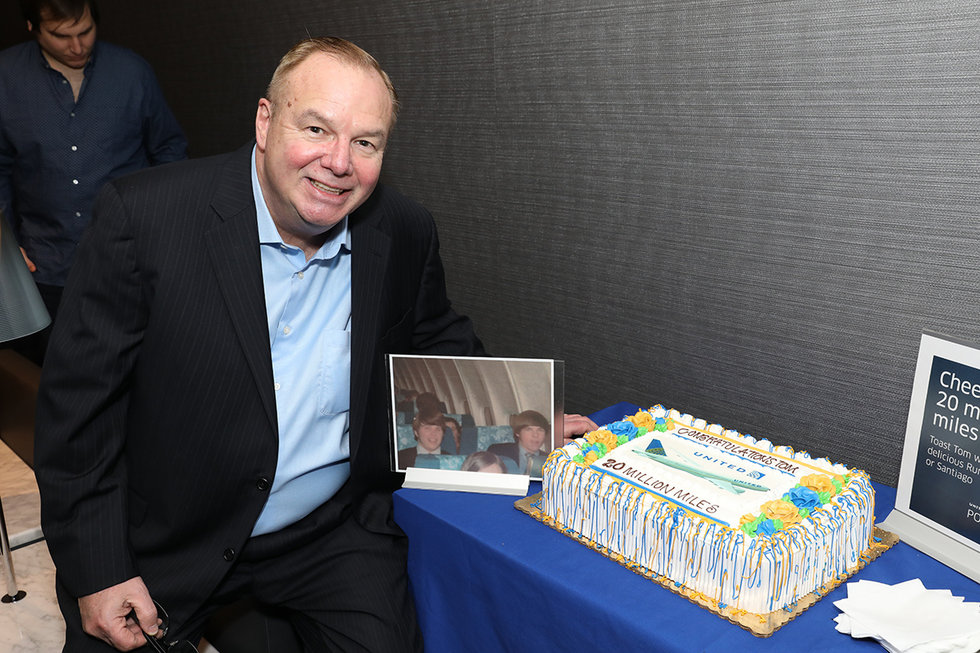 The party included a room full of employees, media members and Mr. Stuker's friends and family enjoying food, cocktails, stories and laughs. To thank him for his long-standing loyalty to United, we also presented Mr. Stuker with gifts made specially for him.
"United makes my dreams come true," Mr. Stuker said to the room full of people.
He also praised United's MileagePlus program, the United Polaris lounges across our system and Oscar's leadership of the airline but, most of all, he praised the service he receives from our employees.
"My favorite part of United is the people. United is such a big part of my life…you are a family to me," he said addressing the United employees. "It would take me days and days and days to say thank you in the right way to the right people. They all know me by now and know how much I care about them as people, how much I care about this airline and its success, and how much I care about the greatest leader this airline has ever had, Oscar."
Bora Bora: The most beautiful island in the world
Each week we will profile one of our employee's adventures across the globe, featuring a new location for every employee's story. Follow along every week to learn more about their travel experiences.
By Chicago-based United Club Customer Service Representative Amile Ribeiro.
They say beauty is in the eye of the beholder. I know it can be very subjective but, once you set your eyes on it, I'm sure you'll agree with me: Bora Bora is the most beautiful island in the world.
There are very few things that can get me out of bed early in the morning, and airplanes are one of those things. We were already in Tahiti and woke up at the crack of dawn to catch our quick flight to Bora Bora. After checking in at the airport and getting a quick breakfast, we headed over to the gate to line up for our flight. Air Tahiti has an open seating arrangement, and we wanted to make sure we got the best possible seats. We were able to secure two windows seats. Travel tip: Sit on the left side of the plane when landing in Bora Bora. We took off from Papeete and within minutes we were flying over Mo'orea. Then we flew around Ra'i ātea and Taha'a, and finally arrived in Bora Bora, the island that Polynesians call "First Born." Pora Pora is the actual local pronunciation, but the first explorers misunderstood it and 'Bora Bora' stuck. Though after setting foot on the island, I've come to call it "Paradise on Earth."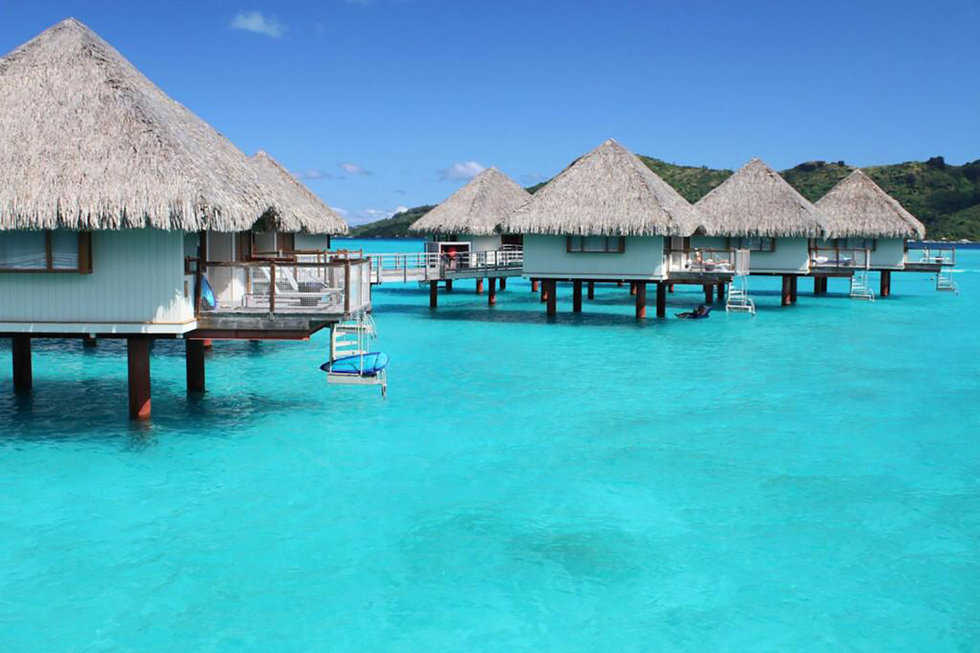 At the airport we were met by a representative of our resort, given flower leis and directed to our high-speed boat. I couldn't believe the color of the water; it was as if Paul Gauguin himself had painted it. After a thrilling ride, we reached our hotel's dock, where a local playing the ukulele welcomed us. We were then given a tour of the astonishing property and were taken by golf cart to our overwater bungalow. We have stayed in many beautiful properties around the world, but when we opened the door of our bungalow our jaws dropped. It is truly a one-of-a-kind experience that all should have at least once in their lifetimes. And worth every penny. The view of majestic Mount Otemanu is something right out of a fairy tale. After the sun set, the nighttime dance show was equally enchanting.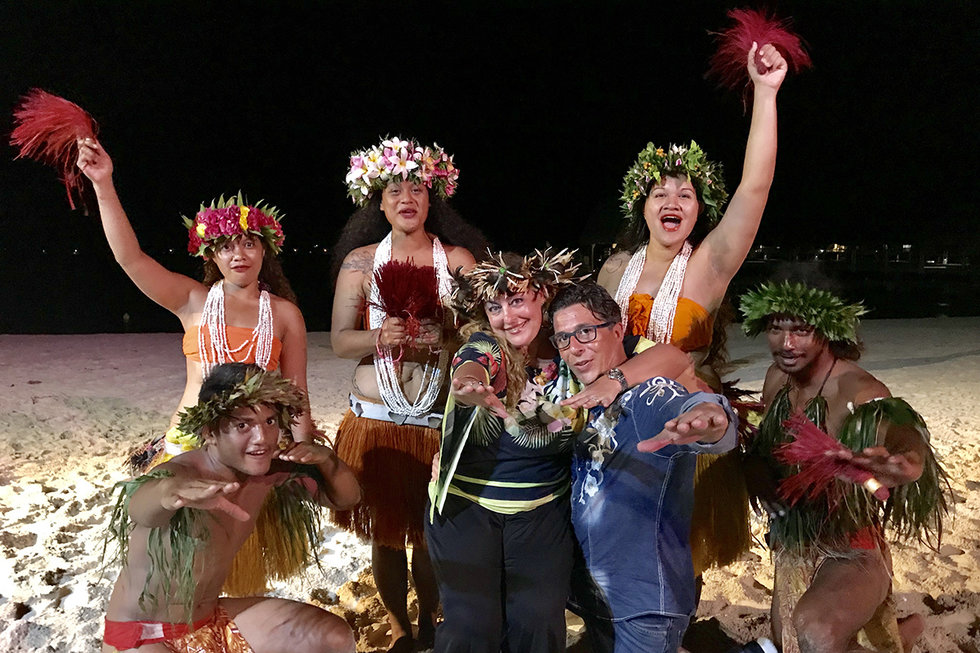 We had planned to be in Bora Bora during the final leg of the famous Hawaiki Nui Va'a canoe competition, which happens to be a major event in the cultural life of French Polynesia and has the reputation for being the toughest canoe race in the world. The center stage was at the island's most beautiful beach, Matira. We stood in awe as the winners reached the finish line after several hours (and days before that) of frantic paddling from island to island, showcasing the power of human strength and endurance. Besides being an incredible sporting challenge, it is also a colorful spectacle that filled the beach with flower-clad women and the air with the pulsating beat of drums. We were also able to celebrate and dance with them later that night at the local ball in Vaitape (Bora Bora's largest city). It was a marvelous way to get a deeper understanding of another culture!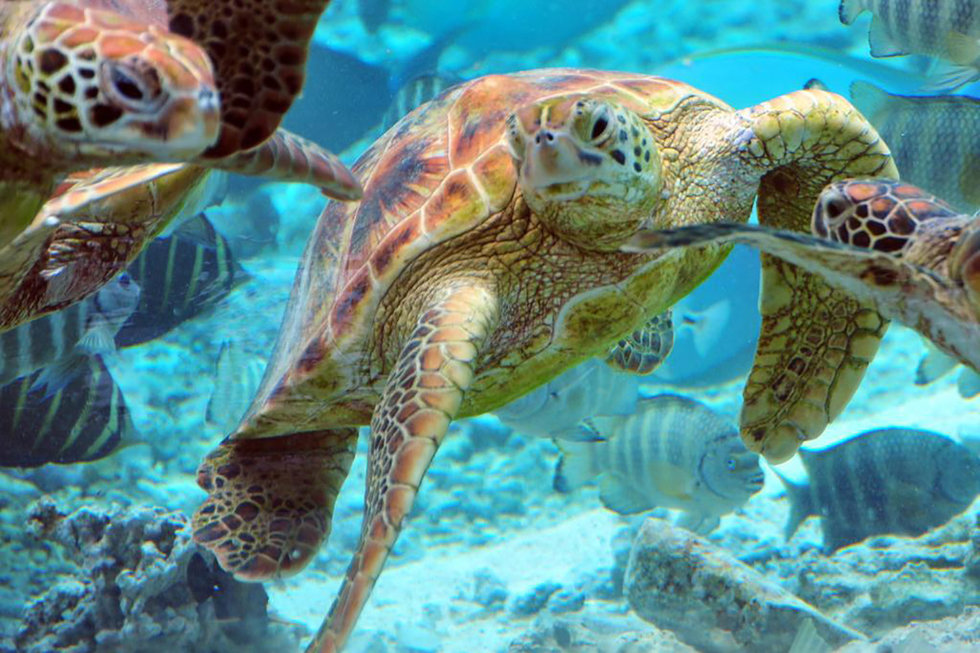 Besides having the time of our lives at the resort's infinity pools, inner lagoons and beach, we also went to the Turtle Center and had a chance to feed these amazing creatures while they're being rehabilitated to go back into open waters. From there, we took a boat tour of the main lagoon and went swimming with stingrays and sharks. Few things scare me in life, and sharks are on the very top of that short list, but I mustered the courage and what a thrill it was! To commemorate my bravery on the last day of our trip, I got my very first tattoo: a hammerhead shark. Polynesians believe that such sharks act as guardian angels to humans and protect us from the Great White. My husband got a Polynesian design that was custom made just for him, and it represents travel, freedom and courage. We also got a set of matching Polynesian wedding bands. Since the art of tattoo originated in Polynesia, this is the most enduring souvenir one can get from such an amazing culture, but I'm sure the memories of our trip will also stay with us forever!

Weekend inspiration: Singapore
Singapore is, in a word, a marvel. With over 5.5 million people, it is one of the most densely populated cities in the world. However, over 50 percent of the land on this island is covered by green spaces, including 50 parks and four nature reserves. Given all its greenery, and how spotless the city is, the city doesn't feel congested or cramped. Instead, it's a stunning confluence of Asian and ex-pat culture.
Friday evening
When you arrive in Singapore, we recommend making reservations at Lavo Italian Restaurant & Rooftop Bar in Marina Bay Sands Hotel Tower 1. Try to go early for a drink and a walk around their scenic balcony.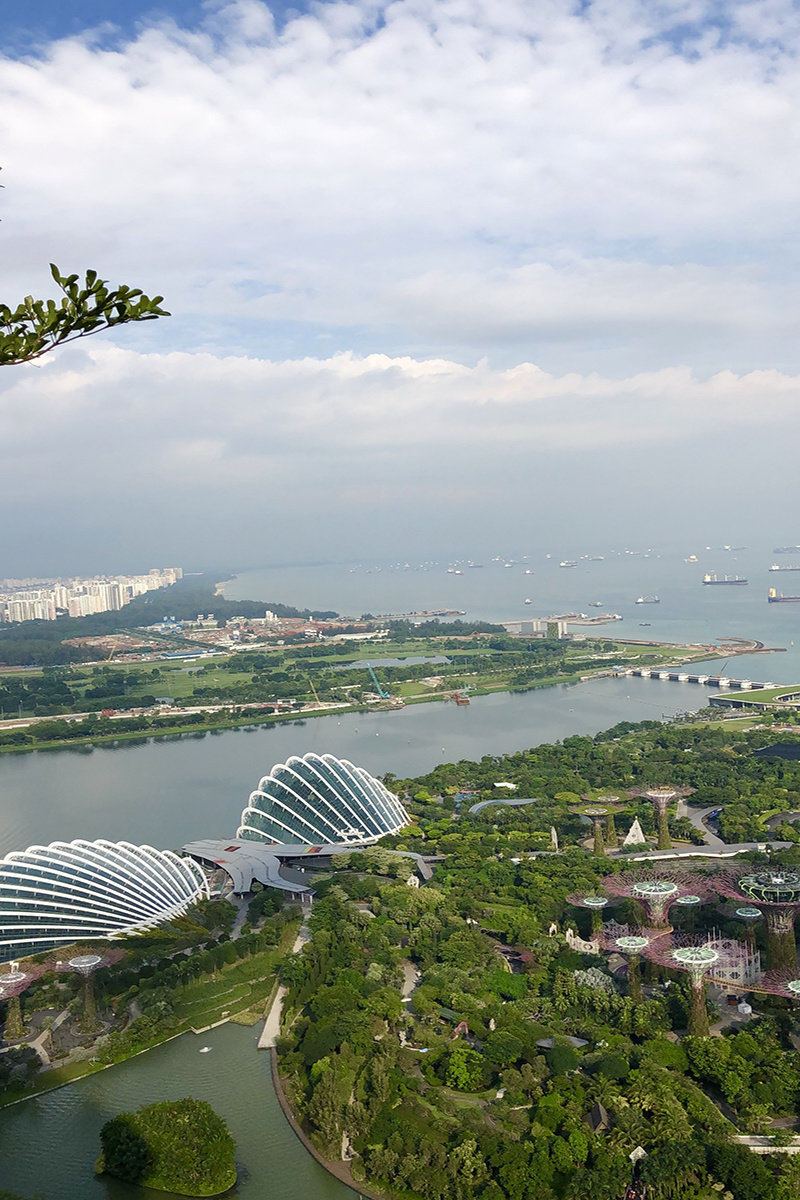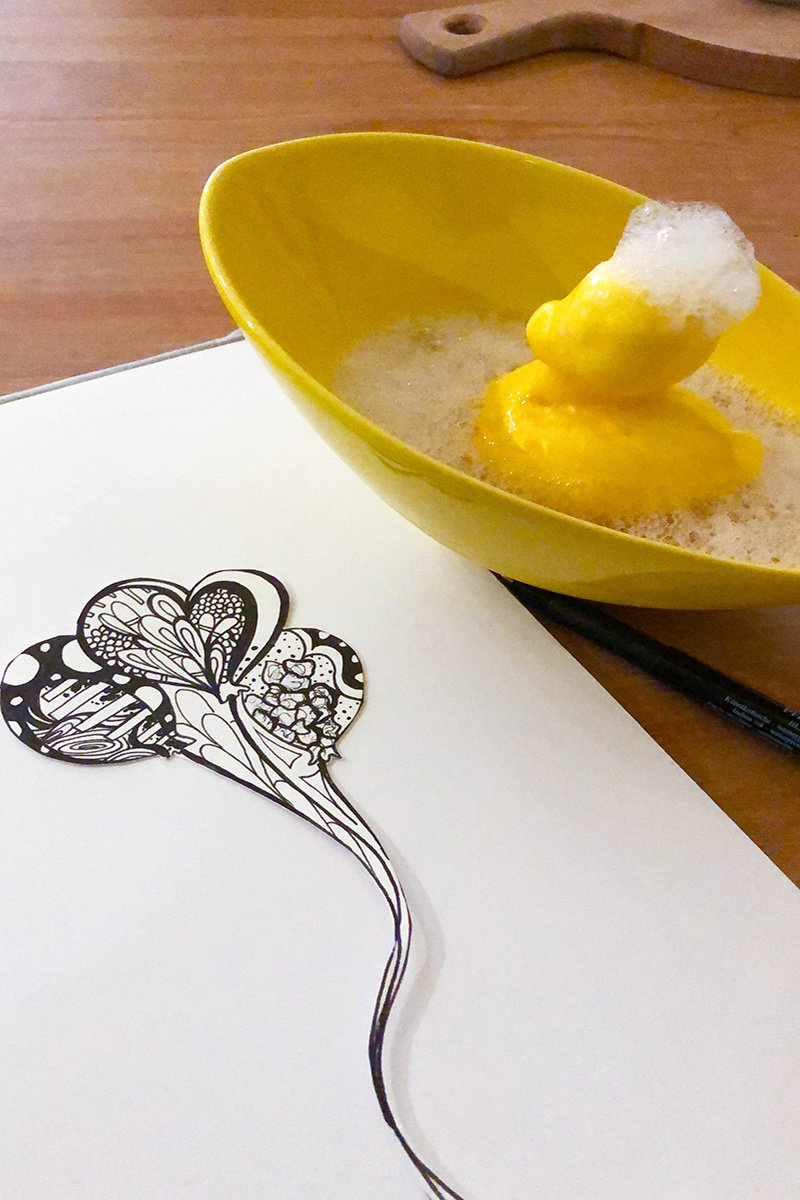 If you have enough room after dinner, head over to Non-Entrée Deserts for desserts that will blow your mind. Make sure to order The Chocolate Avalanche or the Rubber Ducky, depending on if you like chocolate or mango sorbet, respectively.

Saturday
There's no time to waste in this stunning Asian metropolis, so we recommend waking up early and checking out a local favorite for breakfast: Toast Box. We love the Kaya Toast, a sweet coconut based jam with butter on toasted bread.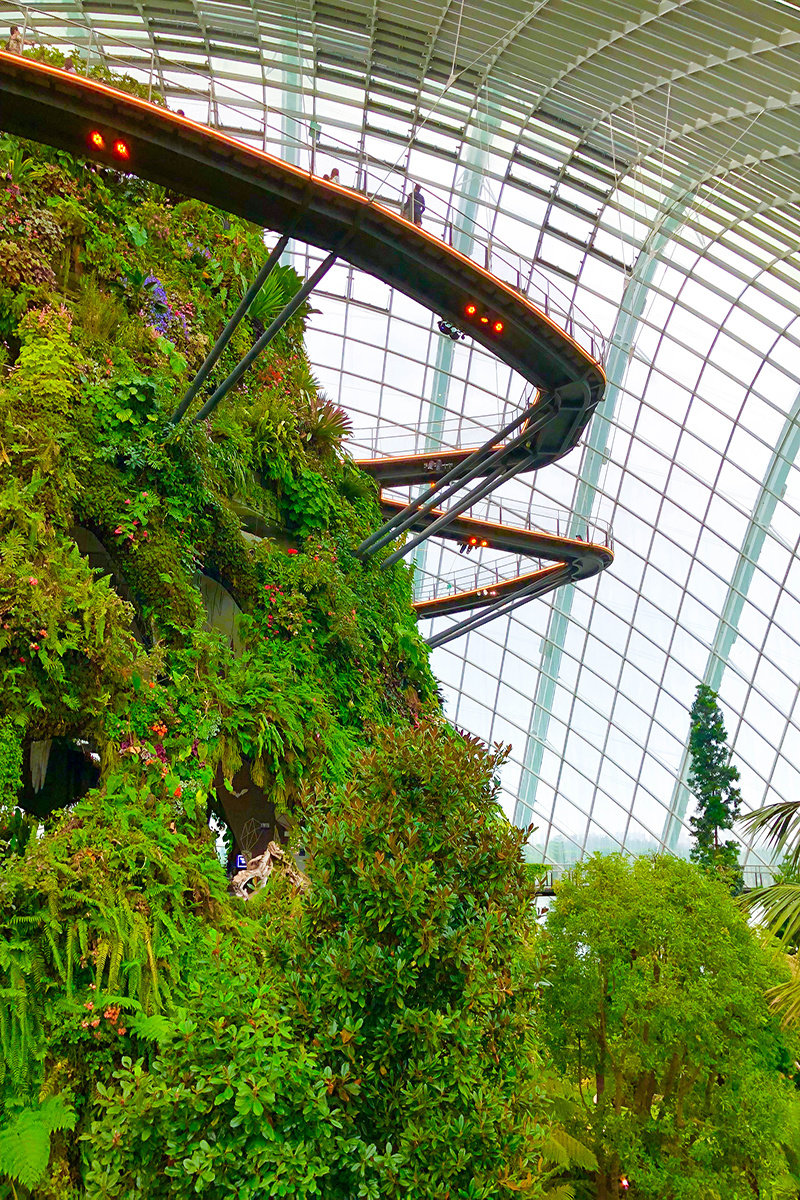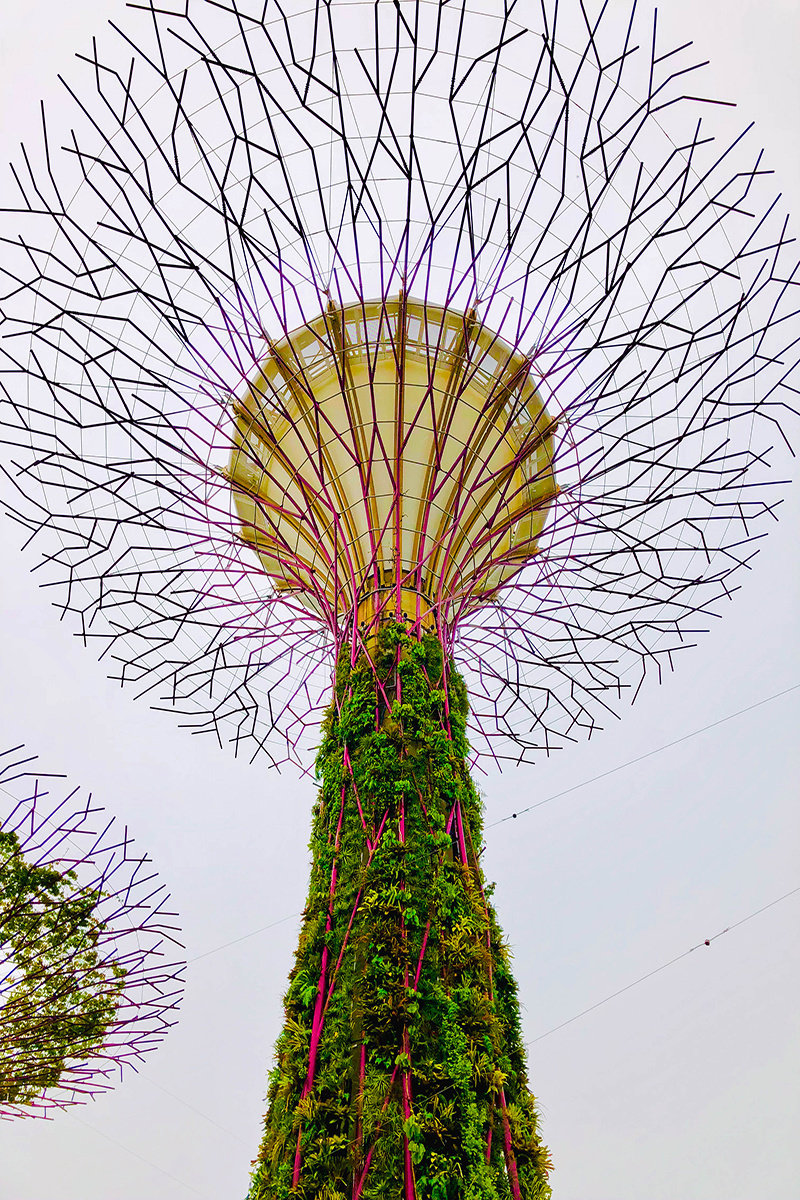 After breakfast, grab a cappuccino and make your way over to the famous Gardens By The Bay. Stroll through all of it, but if you have a limited amount of time, don't miss the Cloud Forest - home to the tallest man-made waterfall in the world. If it's not raining, you have to see The Garden's "super trees," man-made trees that are each 25-50 meters tall and full of vertical gardens. After you've had your fill of the most beautiful flowers & greenery in the city, continue your walk to the Art Science Museum.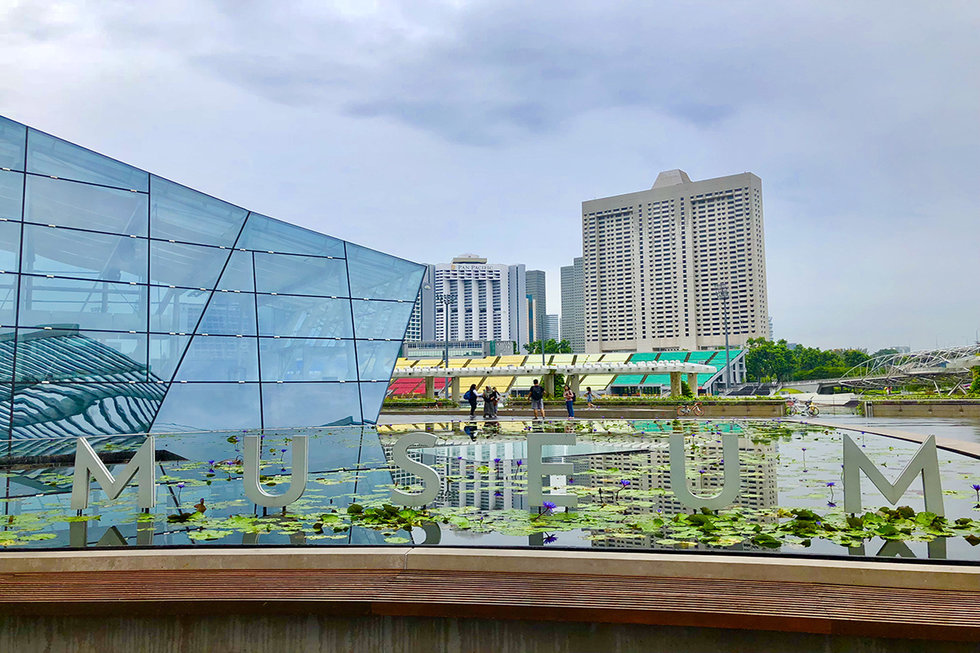 The Art Science Museum sits in the unique intersection of art and science. Each installation is interesting and many are interactive. Make sure to grab a coffee at their cute gift shop on the main floor on your way out.
The Marina Bay Sands Mall sits right next to the Museum. Head to the mall for an afternoon of shopping and, if you're hungry, grab lunch at Black Tap Burgers in the mall. Although you should expect a line, their crazy milkshakes are well worth the wait. Their cake batter milkshake is our personal favorite.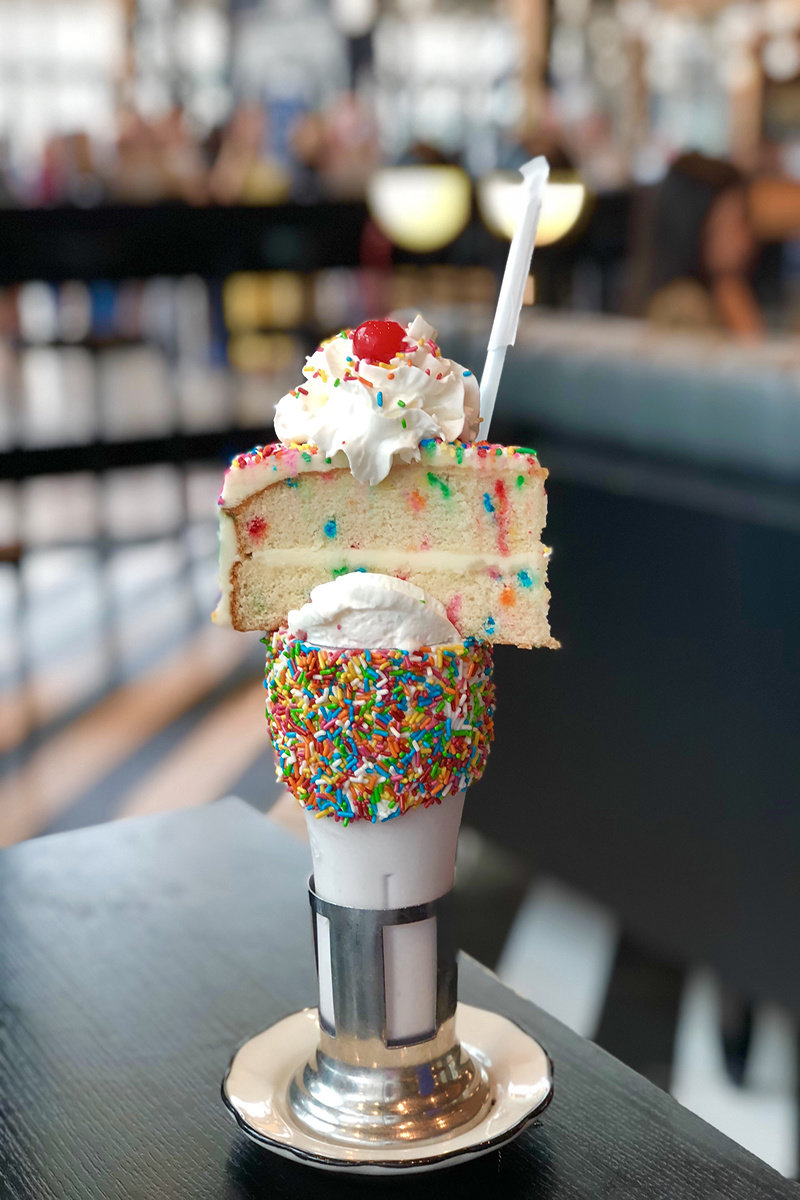 Dinner at Caffe Fernet with a beautiful view of the Marina Bay Sands Hotel is a must. After dinner, if you have the energy, we recommend walking to Merlion Park to see Singapore's most famous foundation.
Sunday
Wake up and grab a Kopi coffee in a to-go bag at Singapore Zam Zam, then continue your walk down Haji Lane and be on the look out for cute shops & restaurants. Here are a few of our favorites:

Selfie Coffee – You can take a selfie and they'll print it on a coffee for you.
Juice Clinic – Perfect for healthy foods and really fantastic juices.
68 Haji Lane – Cute boutique for jewelry, purses and handbags.
Windowsill Pies – This is, hands down, the best smelling shop on the lane. Grab a slice of pie and head upstairs to their second floor to watch the bakers bake. If you go up one more floor you'll find a cozy Harry Potter-feeling attic room.
Funq – A great place for drinks, people watching or a light lunch.
Arab Street – This street right next to Haji Lane is incredibly cute with some great shops.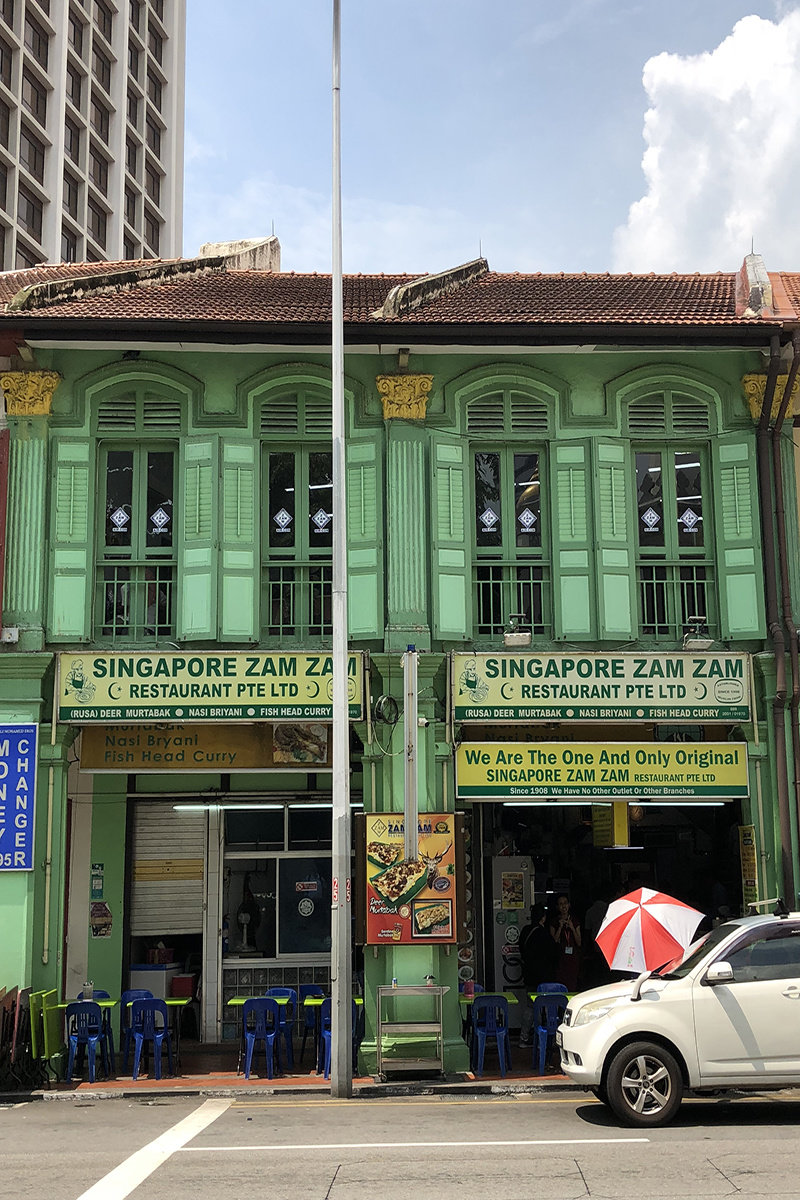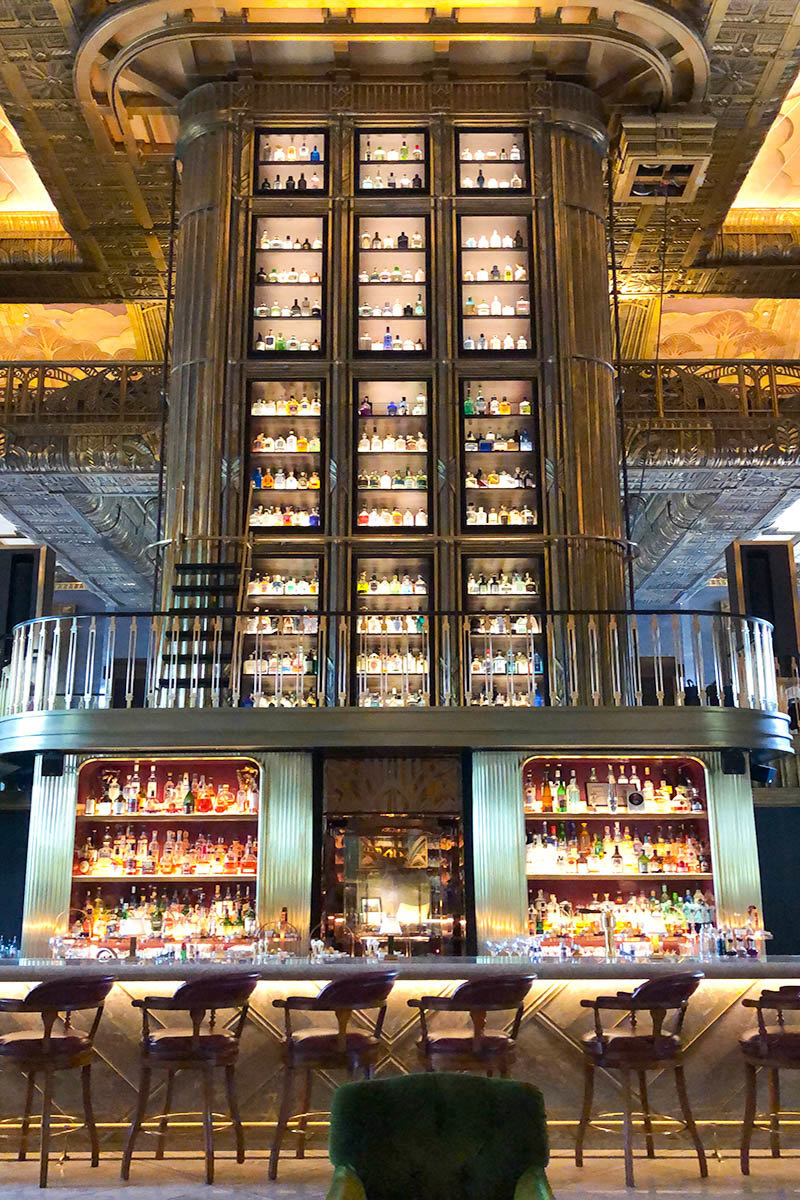 If you're looking for a pre-dinner drink stop by Atlas, a stunning bar. If you have time, make reservations beforehand – we arrived at 3 p.m. when they opened and there was already a line.

Cap off the night with a drink on the rooftop bar at Andaz Singapore. Enjoy a cocktail with an incredible 360-degree view.
On your way out be sure to stand with our botanically inspired #WhatLiftsYou wing mural on the 25th floor.
The little things that count the most
It was a scene that many customers on our flights wouldn't necessarily have noticed: an elderly woman slowly making her way up the aisle from the lavatory, holding onto the seatbacks as she shuffled along. But Denver-based Flight Attendant Ali Scully saw her. And it was clear to her that the woman was struggling.
Gracefully, Ali went up to her, crouched down and let the customer place her hands on her shoulders for support, then guided her to her seat. After sitting down, the customer thanked Ali, who smiled and went back to her onboard duties, and that was it. The whole interaction lasted only a brief moment. Just a bit of kindness in an otherwise unremarkable day at work.
Sometimes, though, an act transcends the effort put forth. A customer seated nearby saw it all unfold and was so moved by what Ali did that he wrote about it on the travel blog Live and Let's Fly.
"Thankfully I had my sunglasses to put on as I started to get a bit misty eyed," he wrote. "There are a lot of people out there and even a simple gesture goes a long way."
When she found out the story ended up online, Ali was stunned. She said when she saw the woman, she immediately thought of her grandmother, and she just did what she hopes anyone would do for her in a similar situation. Besides, it was what she was raised to do, her actions reflecting the values her mother, retired Flight Attendant Betty Lou Summers, instilled in her.
"My mom was a United flight attendant for over 20 years, so I grew up watching her help people. Not just on airplanes but wherever she was. She had already retired by the time I followed in her footsteps, but even though I can't work with her, I feel that I am an extension of her in that way."
Each day, Ali said, she tries to connect with the people who fly with her. Everyone on the plane, whether they are customers or employees, are passengers on the same trip, both literally and in a more universal sense, and Ali strives to make it a pleasant one for all involved. Before putting on her uniform, she reminds herself of that and of the difference one person can make. The fact that someone saw that in action and blogged about it was beside the point. To that woman, the customer whom Ali helped, her simply being there was enough.
"If your eyes are open, you will see that opportunities to help someone are everywhere," she said. "On the plane, I'm always looking to make people comfortable in any way I can. I've been non-revving since I was a baby, so I'm very comfortable in the air, but a lot of people aren't. They don't fly often, and I don't want them to feel like the journey was the hardest part."
Scroll to top