The perfect day trips from Milan
Each week we will profile one of our employee's adventures across the globe, featuring a new location for every employee's story. Follow along every week to learn more about their travel experiences.
By Digital Engagement and Advocacy Programs Manager Jamie Rutter
Three days in a foreign country may not seem like enough time for some. For me? I squeezed in more than five Italian cities and think you should do it that way, too.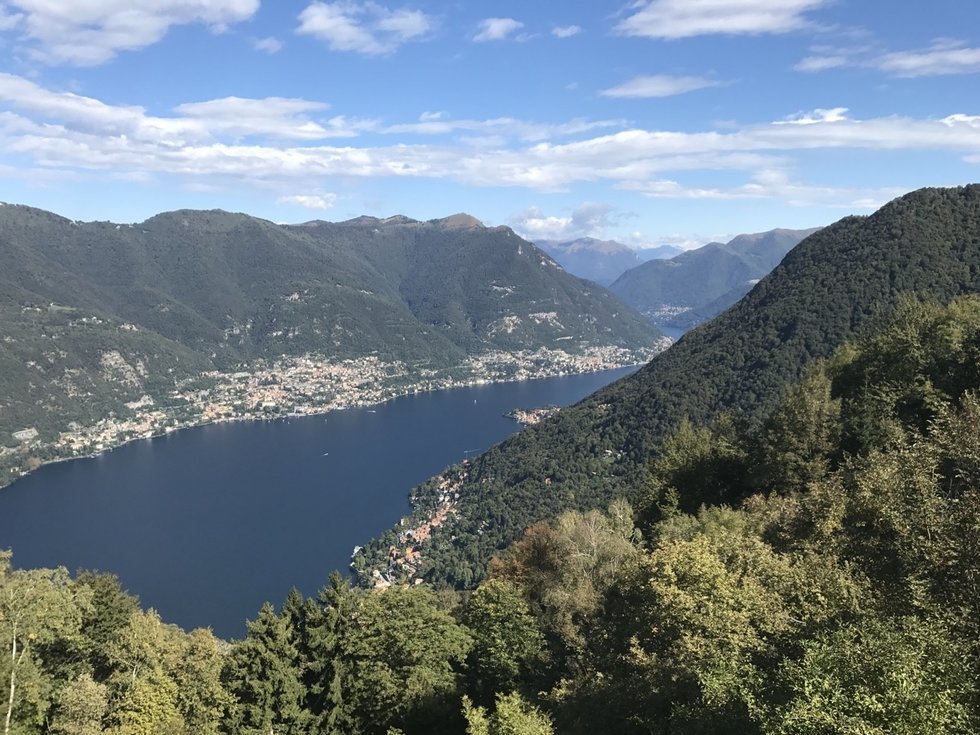 Stop 1: Lake Como
The plan was to visit Mendrisio, Switzerland. We picked up a tiny rental car and headed to the Swiss border, less than an hour from Milan. What we didn't plan for was a $50 toll, which didn't seem worth it just to get chocolate and window shop at a designer factory outlet. So, instead, we decided to make a U-turn and head for nearby Como, one of three major towns that line Lake Como and mostly host vacation homes.
From Como's central church plaza, we wandered through streets lined with shops and cafes and made our way to a dock to soak in the view. We could have hopped on a ferry to visit the other, even prettier towns but decided to go a different route. While looking up into ridges that feed into the Alps, we noticed buildings at the top of the nearest one. There were four choices to get up there: a switchback-filled road with steep drop-offs, a bus going up that same narrow road, a cable car or walking over four miles uphill. We chose the first.
A few hairpins, near run-ins with scooters and many deep breaths later, we found ourselves sipping espresso on a terrace perched over the edge of the ridge facing Lake Como. Distant, snowcapped Alps provided a dramatic backdrop for some Instagram photos.
From there, we revisited those switchbacks on the way down and set our GPS on Maranello.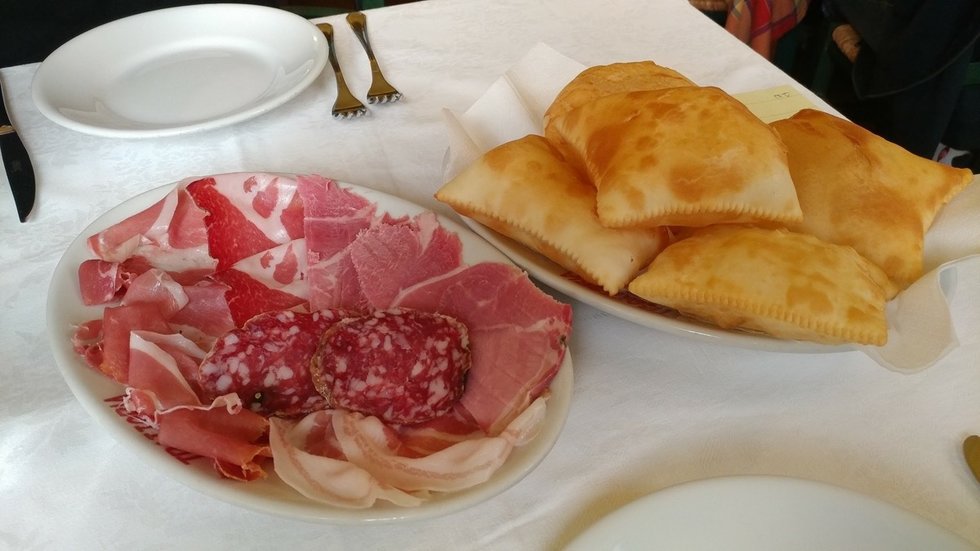 Stop 2: Parma
Yes, it's exactly what you're thinking. Parmesan cheese comes from Parma and Parmigiano-Reggiano comes from the nearby Reggio Emilia. Prosciutto (referred to as Parma ham) also hails from this region, so Parma is a must for any food lover. About halfway between Milan and Maranello, Parma was the perfect stop for lunch.
We ate near the city center at Trattoria Corrieri that included a plate full of local charcuterie, gnocchi, ravioli and regional fried bread called gnocco fritto. North of the city is a Parmigiano-Reggiano factory farm called Caseificio Sociale Bassa Parmense. You can schedule a tour in advance (or just show up on Saturdays), otherwise just pop into their shop to taste various ages of cheese and purchase fresh-cut wedges, vacuum packed so they stay fresh through the rest of your trip.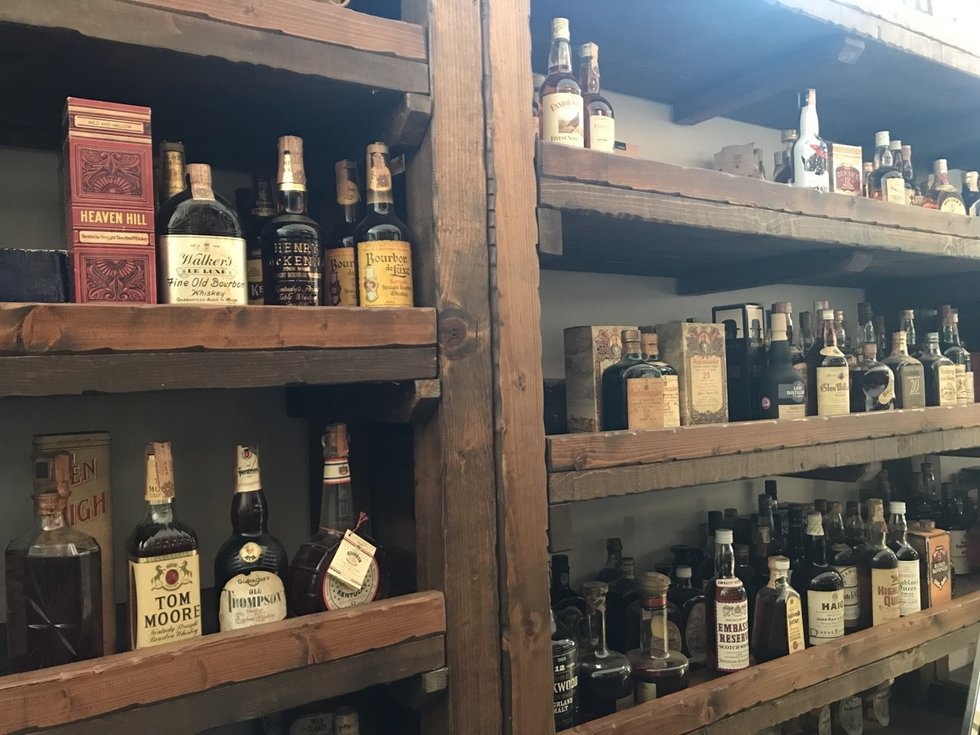 Stop 3: Maranello
There's really only one reason to visit Maranello: Ferrari. The corporate headquarters, factory and museum are housed here. Unfortunately, you can only get in for a tour if you're an owner, so we just joined the other tourists outside the gates taking selfies and peeking inside whenever an employee or truck opened the gates to leave. There's a Ferrari store conveniently across the street as well.
If you're a whiskey fan, there's actually an unexpectedly fun detour to make from there. Just north in the town of Formigine is one of the biggest, most well-stocked whiskey stores I've ever seen. The owner of Whiskey Antique even has part of his private collection on display for you to gawk at.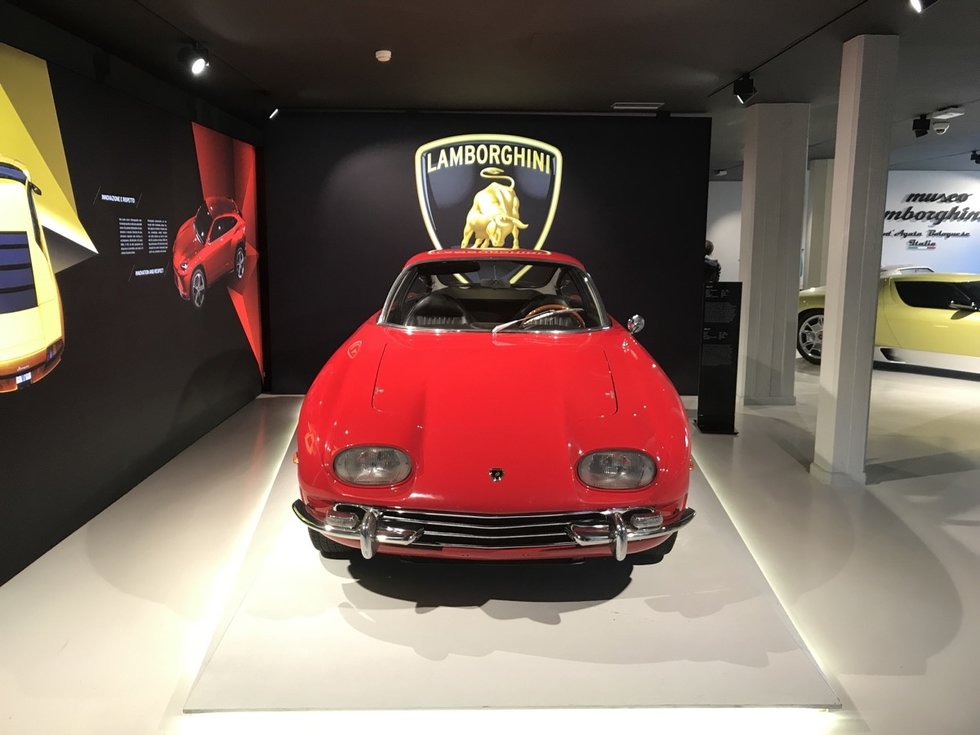 Stop 4: Modena
Aziz Ansari fans will recognize this city from the most recent season of Master of None and Ferrari fans will recognize it as Enzo Ferrari's birthplace. It's also the center of the region known for producing balsamic vinegar and a wine called Lambrusco. For relaxed outdoor shopping, every Sunday there's a street market in the church's plaza selling antiques and knickknacks. We elected to do this instead of tastings or tours.
Not far from town is another gearhead hotspot: the Lamborghini factory. This one and its museum are open to the public, but don't try to drive your rental Fiat into the parking lot like we did. If you're not in a Lamborghini (which you'll see plenty of heading that way), you get to park down the street.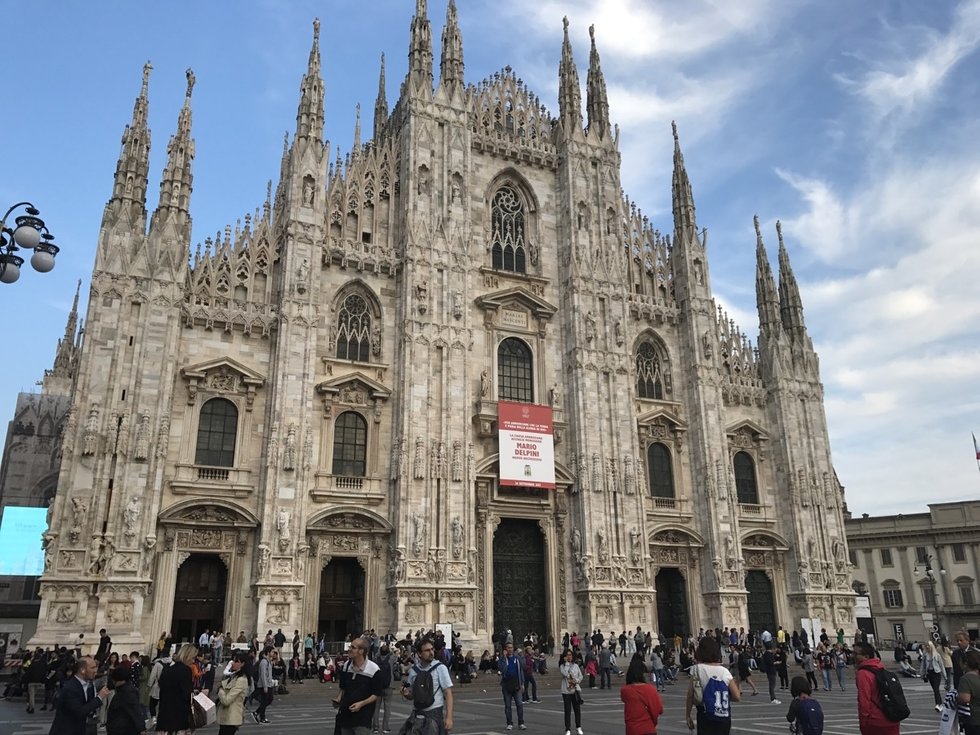 Stop 5: Milan
Last but not least, back toward the Milan–Malpensa Airport is the fashion capital of Italy, Milan. The beautiful city hosts a massive duomo, the gorgeous Galleria Vittorio Emanuele II, Leonardo da Vinci's "The Last Supper" and much, much more. That's all for a different guide, but I'll leave you with this: Both the gelato at Cioccolati Italiani and the panzerotti at Luini are worth the wait.