Harvey, Irma & Maria relief efforts continue
Relief efforts continue as we work to support those affected by Hurricanes Irma and Maria, as well as by the historic flooding in Texas and the Gulf Coast in the wake of Tropical Storm Harvey. Thanks to generous donations from our customers, employees and MileagePlus members, our CrowdRise fundraising campaign has raised a total of more than $3 million to support our humanitarian aid and disaster relief partners: Airlink, the American Red Cross, Americares, Operation USA, the Greater Houston Community Foundation and the Humane Society International. We're partnering with Chase Card Services to provide additional bonus miles to members who donate to the organizations and United will match the $300,000 for efforts raised for both Tropical Storm Harvey and Hurricanes Irma & Maria relief efforts. So far we've committed over 7 million bonus miles to give to our customers who make donations.
Our fundraising efforts are just one way we are pitching in to aid those impacted by these natural disasters. Since August 27, we've operated five humanitarian flights from Chicago O'Hare Airport to Houston Intercontinental Airport and operated two additional flights through Thursday, August 31. The planes have been loaded with food, water, amenities (blankets and pillows) and medical supplies valued at more than $295,000. In addition, thanks to donations from Walgreens, we were also able to transport essential items and medical supplies.
We also flew relief flights for those affected by Hurricane Irma. With the help of MillerCoors, a total of 35,484 cans of water were delivered to impacted airports and we are prepared to deliver an additional 74,880 cans of water to areas in need throughout this week. In addition to relief flights, on Sunday, September 10, we flew an extra flight from San Juan Airport to Newark Liberty International Airport with 179 customers, who were initially brought to Puerto Rico via military rescue from islands throughout the Caribbean. As the effects of Hurricane Irma continue, we will be working closely with all local and federal officials throughout Florida to support critical efforts and recovery operations.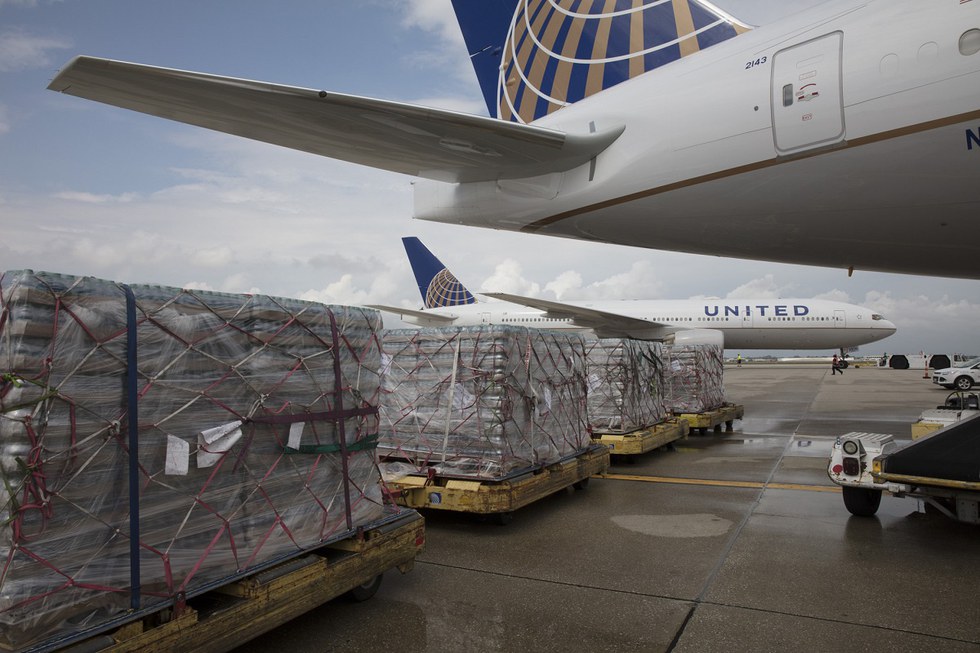 All relief supplies delivered will be allocated to employees and customers at Houston Intercontinental Airport as well as at the Houston Convention Center. We've coordinated and covered the costs of transporting relief items from Houston Intercontinental to the Houston Convention Center, and also donated our hangar at Houston Intercontinental to FEMA for 90 days, so they can use it for military and law enforcement operations as well as other relief coordination needs.
We're so thankful for employees coming together and truly #beingunited. pic.twitter.com/0ifM2kgnEW
— We Are United (@weareunited) August 27, 2017
Additionally, our Hurricane Irma fundraising campaign includes accepting donations to help Humane Society International as they rescue animals across the Caribbean most impacted by her path. In collaboration with our United PetSafe program, we made a $25,000 donation to the Humane Society of the U.S. to support relief efforts for animals impacted by the storm in Texas. To further help free up space at shelters in Houston for animals being rescued off of the streets, over September 11 and September 12, we will begin flying a total of 40 shelter animals out of Houston and into our other hub airports across the U.S.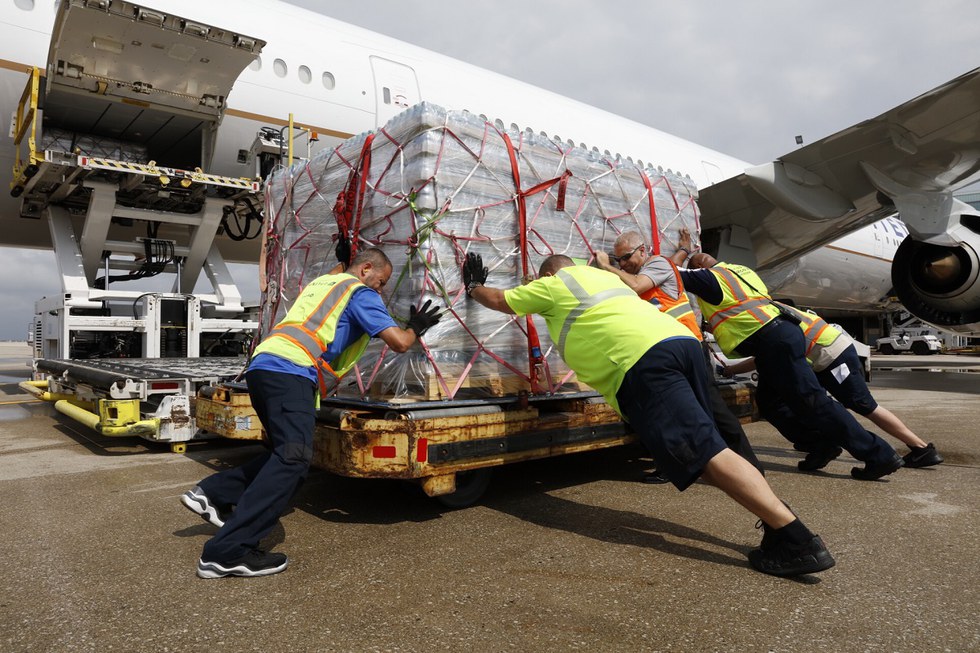 Read more about all of our charitable partners below:
American Red Cross American Red Cross goes wherever they're needed so people can have clean water, safe shelter and hot meals when they need them most. Donations received will provide critical aid to those affected by Hurricane Irma.
Airlink A rapid-response humanitarian relief organization that coordinates and provides air transportation for relief workers and aid supplies from 70 pre-qualified nonprofits.
Greater Houston Community Foundation After receiving an overwhelming number of inquiries from citizens and companies who want to help, Mayor Sylvester Turner has established a relief fund that will accept tax-deductible flood relief donations for victims that have been affected by the recent floods. The fund will be housed at the Greater Houston Community Foundation, a 501(c)(3) public charity.
Americares Americares emergency response team is on the ground in Florida addressing changing needs and ensuring that critical medicines and supplies reach the people affected. In particular, the organization is providing those in immediate need with medicine and hygiene supplies, while another team is assessing the damage in the Caribbean, as well as continuing to help those affected by Harvey.
Operation USA Supporting health and educational programs, Operation USA helps children and families recover and thrive in the wake of disasters. All donations will support the shipment of vital material aid to those in need in the wake of Hurricane Irma.
Humane Society International Humane Society International works with local and international organizations to provide relief to animals and communities impacted by disasters occurring around the world.
Check back here or visit the United newsroom for updates on our ongoing relief efforts.