Safety is Global III: Dream destinations around the globe
Rio de Janeiro's Carnival and Munich's Oktoberfest are obvious picks, while others are more obscure, like India's Holi Festival and a hot-air balloon festival in Steamboat Springs, Colorado. But all seven of these events are memorable, iconic and dream-worthy events that shouldn't be missed.


Carnival in Rio de Janeiro
Major Carnival celebrations span the globe, from Venice to Sydney and even New Orleans, but Rio de Janeiro's Carnival is king. Just as you don't have to be Irish to celebrate St. Patrick's Day, you don't have to be Catholic to enjoy Carnival, which began as, and remains a bacchanalian blowout leading up to Lent. You just need to know it's a colorful, citywide swirl of dancing, parades, costumes, masks and bracing beverages—and you need to be in Rio on February 9-14.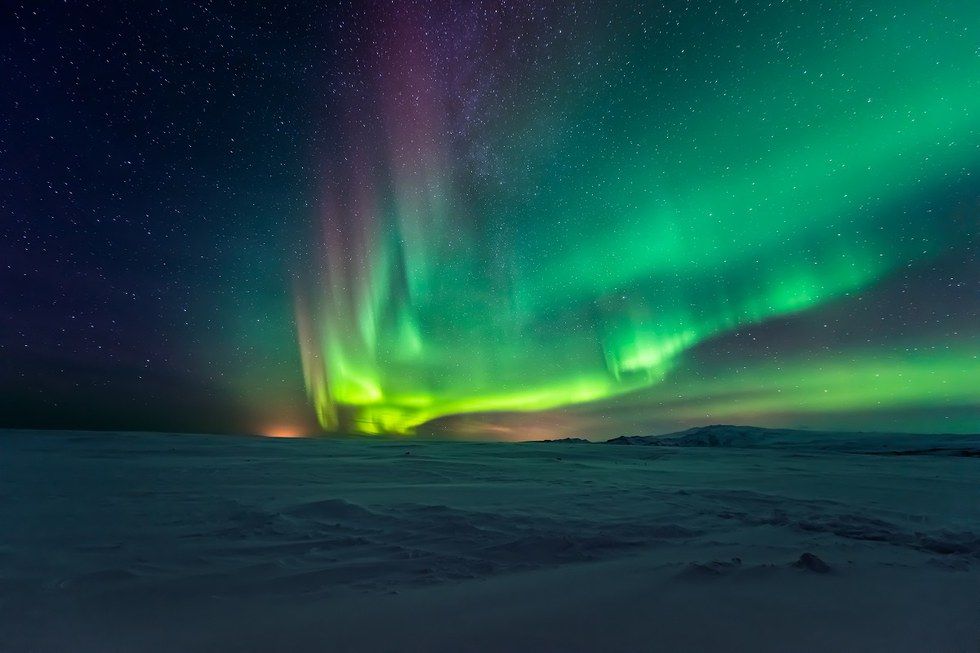 Northern Lights in Alaska
The far-northern latitude of Fairbanks, Alaska, makes it the best easy-to-reach destination in the U.S. for viewing the Northern Lights, the multicolored swirls of light that periodically take over the polar night sky, also known as the Aurora Borealis. Their appearance is unpredictable, but they're most frequent and most visible during the long, dark nights between mid-autumn and mid-spring in Fairbanks. While waiting for this cosmic light show, you can check out Fairbanks' Aurora Ice Museum and Running Reindeer Ranch, both open year-round.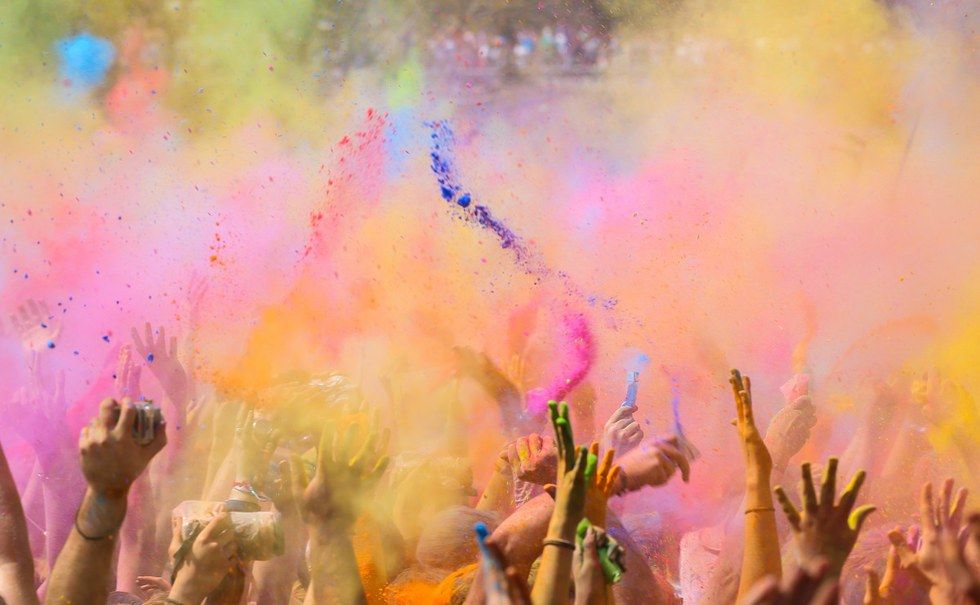 Holi Festival in Delhi
The Holi Festival in Delhi (March 1-2) may be the biggest and most exuberant among many throughout India—and exuberance is what the Hinduism-based festival is all about. It's also called the Festival of Colors because spraying or getting sprayed or smeared with colored water or powder happens all over the city. Don't pack your best clothes! The Holi MOO! Festival adds a music component, with dozens of Indian and international musicians performing.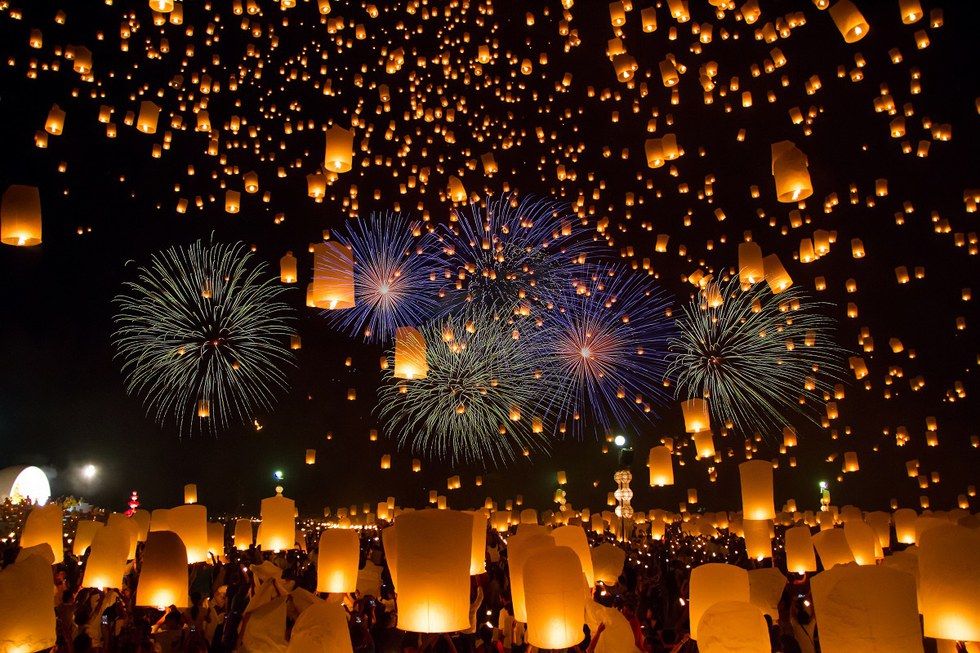 Lantern Festival in Chengdu
The March 2 Lantern Festival marks the end of the Chinese New Year (Spring Festival) celebrations throughout China—and has shined as the highlight of the year in the western Chinese city of Chengdu since 711 A.D. The festival is named for the decorative paper lanterns carried by children and displayed citywide, especially in Culture Park, site of the Lantern Fair. Festivities throughout the week before and afterward include fireworks and folk dancing.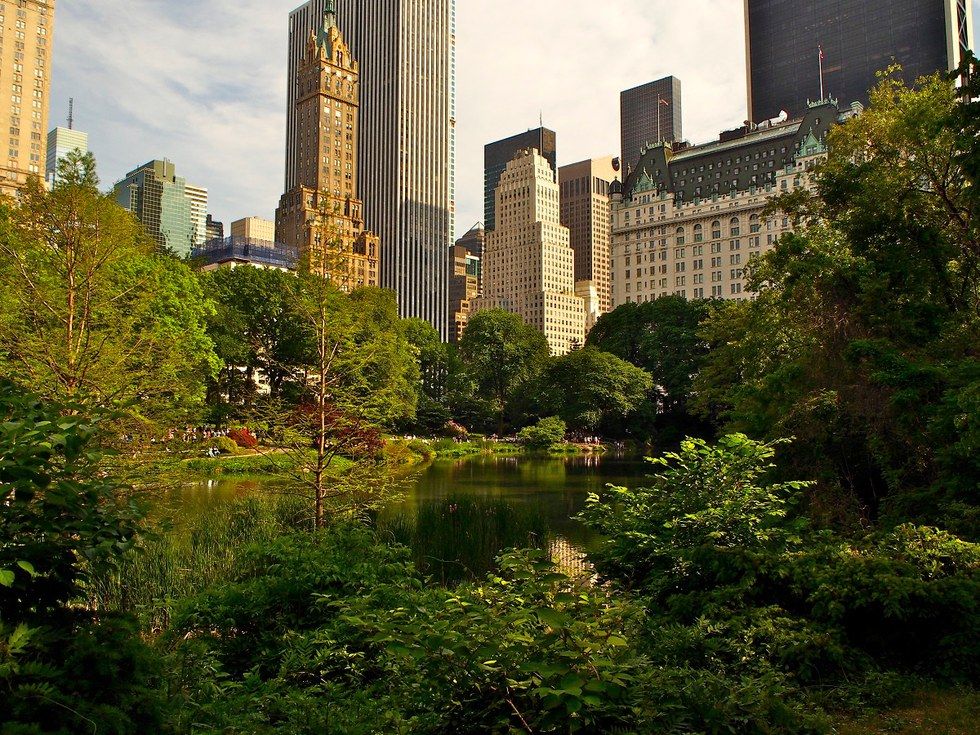 NYC Half Marathon in Manhattan
Never mind that dream of running the New York City Marathon. Besides needing to run 26.2 miles, you need to beat the odds, as only one in six who enter the race-number drawing succeed. Targeting the United Airlines NYC Half instead makes more sense. It's half as far and you have twice the odds (one in three) of getting in. Also, this "half" lets you gallop through the heart of Times Square—which the marathon doesn't—after passing other Manhattan landmarks and touring Central Park.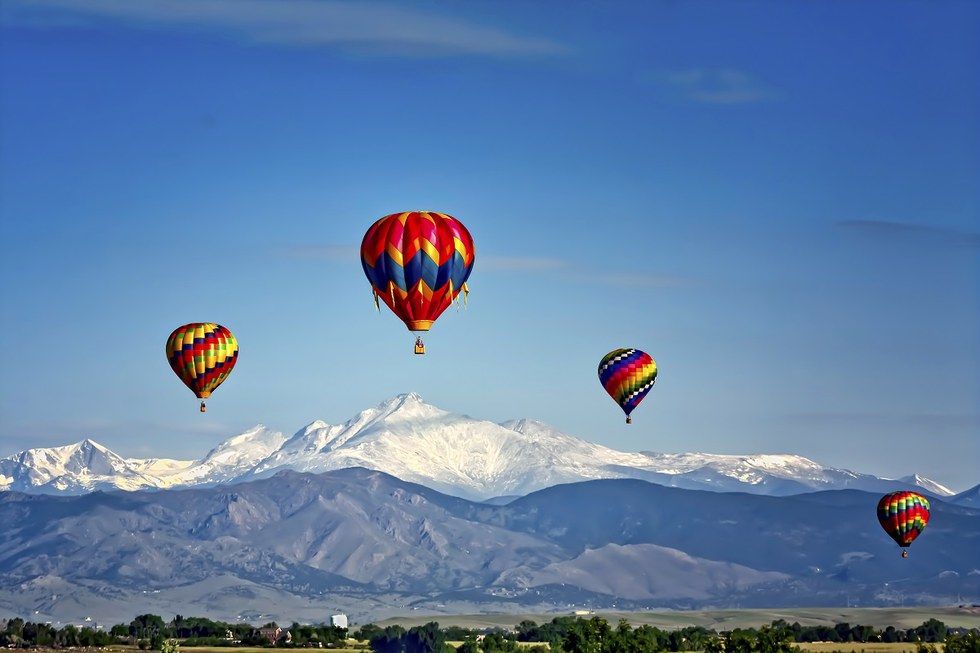 Hot Air Balloon Festival in Northern Colorado
Steamboat Springs is the closest Colorado ski town to the Wyoming border, so it's logical that its longtime hot air balloon festival (July 14-15) is called a "balloon rodeo." Besides an actual professional rodeo on Saturday night, visitors watch balloon pilots compete in balloon-rodeo contests that include a beanbag toss from the sky and precision landings. A large art fair and live music are also featured—and the trails surrounding this outdoors town are superb for hiking, biking or skiing.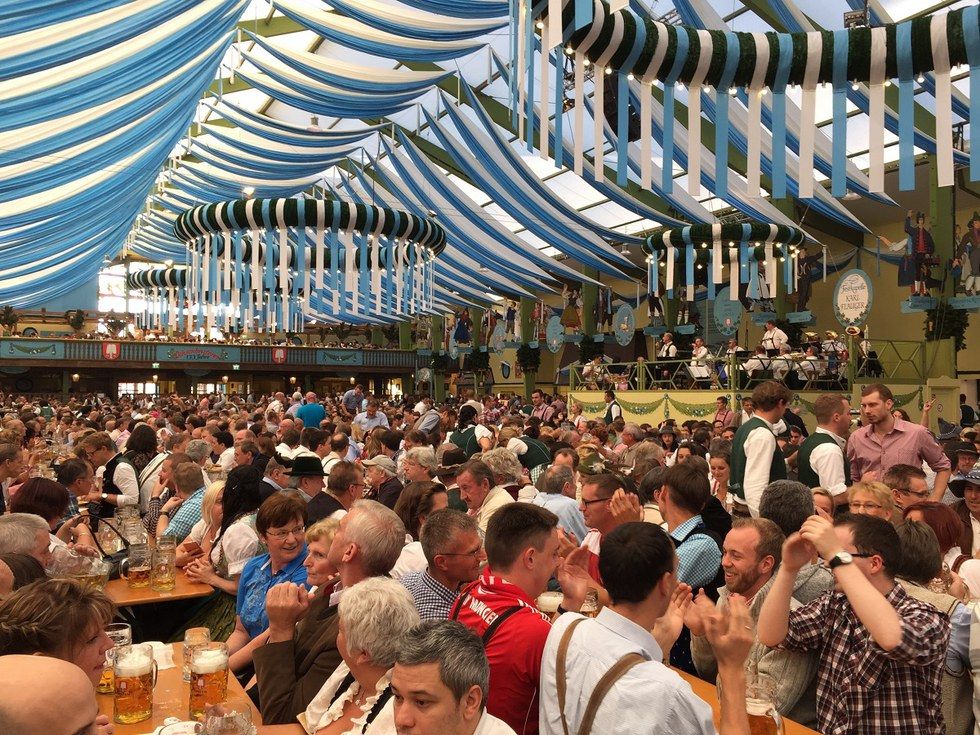 Oktoberfest in Munich
Fall celebrations are found all over the world that call themselves Oktoberfest, but there is only one true Oktoberfest—the annual, beer-soaked, citywide party in Munich. Plan on parades, carnival rides, open-air concerts, Bavarian folk dancing, German food, and enough good beer to serve the six million people who annually take over the city for the three-weekend-long festival (Sept. 16-Oct. 3, 2017 and Sept. 22-Oct. 7, 2018).
Visit united.com or use the United app to plan your dream trip.

If you can't get to Mars, what's the next best thing? Apparently Iceland. A team of renowned explorers and researchers recently journeyed to Iceland to test a Mars analog suit in a Martian-like environment.
The United sponsored expedition, led by The Explorers Club — an internationally recognized organization that promotes the scientific exploration of land, sea, air and space — and in partnership with Iceland Space Agency, involved the team venturing inside the Grímsvötn volcano and across the Vatnajökull ice cap. The group traveled to the remote location and lived for six days in the Grímsvötn Mountain Huts and endured harsh weather conditions and unstable terrain.
Helga Kristin Torfadöttir, Geologist and glacier guide, using the LiDAR system to map the ground and test the suit's capabilities on the glacier.
The objective of the mission was to explore the potential of concept operations at the Grímsvötn location while testing the suit in an arctic environment similar to what would be found on the surface of Mars. "This mission was an important test of the design of the MS1 suit, but it was also incredibly helpful to understand the how to conduct these sorts of studies in Iceland," said Michael Lye, MS1 designer and NASA consultant and RISD professor. "No matter how thoroughly something is tested in a controlled environment like a lab, studying it in a setting that accurately represents the environment where it will be used is absolutely essential to fully understand the design."
The suit was designed and constructed by faculty and students at the Rhode Island School of Design (RISD) with input and guidance from members of the HI-SEAS IV crew and NASA's Johnson Space Center Space Suit Engineering team. At 50-60 lbs, the suit is similar to what a planetary exploration suit would weigh in Martian gravity. The suit was originally designed to be used in the warm climate of Hawaii, however the martian climate is much closer to what would be found on top of the glaciers in Iceland. The data collected will inform the future of habitat and spacesuit design that can be used to train astronauts on Earth.
Today, we remember the colleagues, customers and every single victim of the terrorist attacks of Sept. 11, 2001.
I know each of us in the United family marks this difficult moment in our own way. Still, we all share a common commitment to honor how our brothers and sisters left us and also celebrate what they gave to us during their lives. We remember their professionalism and heroism. We cherish their camaraderie and friendship. We carry with us the examples they set forth, especially in the heroism and bravery displayed by so many on that terrible day. Above all, we understand a simple truth: While thousands of our fellow human beings lost their lives in New York City, Arlington and Shanksville, the attacks of September 11th were aimed at all people of peace and good will, everywhere. They were attacks on the values that make life worth living, as well as the shared purpose that make us proud of what we do as members of the United family: connecting people and uniting the world.
We may live in times scarred by discord and disagreement, and we know there are those around the world who seek to divide us against one another. But, on this day – above all – we come together, as one. We affirm our core belief that far, far more unites us as citizens and fellow human beings than can ever divide us.
Let us embody that belief as we go about serving our customers and one another – on this day and every day – as we continue to help building a world that's more united. Let that be our memorial to the sisters and brothers we lost, eighteen Septembers ago.
Humbly,
Oscar
A team of search and rescue experts from Empact Northwest departed Newark International Airport (EWR) this morning for Nassau (NSA), the capital of the Bahamas to help meet the pressing need for search and rescue services identified by Bahamian Prime Minister Hubert Minnis in the aftermath of Hurricane Dorian. The Empact Northwest team worked with Airlink, a rapid-response humanitarian relief organization that connects airlines with non-governmental organizations (NGOs), that respond quickly and efficiently in the wake of major disasters.
"We can't thank United enough for allowing us to jump out of the gate right away to aid people devastated by this storm," said Airlink Strategic Advisor Emily Sperling. "Search and rescue, medical care, temporary shelter, food and access to potable water are among the most immediate and pressing needs identified in the region. United's assistance is critical in ensuring that groups like Empact Northwest join others, including Mercy Corps, ADRA, and Heart to Heart International in fulfilling those most basic needs."
Airlink notes that our assistance enables two types of first responders to arrive quickly: those with specialized response capabilities like search and rescue, as well as assessment teams, who identify the most pressing needs and establish partnerships quickly to distribute supplies more efficiently once they are on the ground in country. Our partnership is felt long after the initial outreach after a disaster, too, according to Ms. Sperling. "After Irma and Maria hit the Caribbean in 2017, we received requests to transport relief workers a year or two later, to provide training and rebuilding assistance to help these communities develop future resilience," she said. The partnership also helps move responders into place to assist U.S. East Coast communities in the path of this tremendous storm.
You can join us in our disaster relief efforts by donating to our Crowdrise fundraising page here.

Scroll to top