Eco-Skies upcycle travel bags for a cause
Earlier this year, we partnered with fashion students from Columbia College Chicago to create a sustainable travel bag made with upcycled marketing materials. The students participated in a 5-week class focused on designing for a real world client with an emphasis on reducing material waste in the design industry. The fashion students took inspiration for their travel bags from tours at O'Hare International Airport, the United Club and from a focus group made up of United flight attendants. The materials for their travel bag designs came from upcycled United Airlines marketing materials, including banners and billboards. The final designs were manufactured this past summer by SEAM Works Chicago.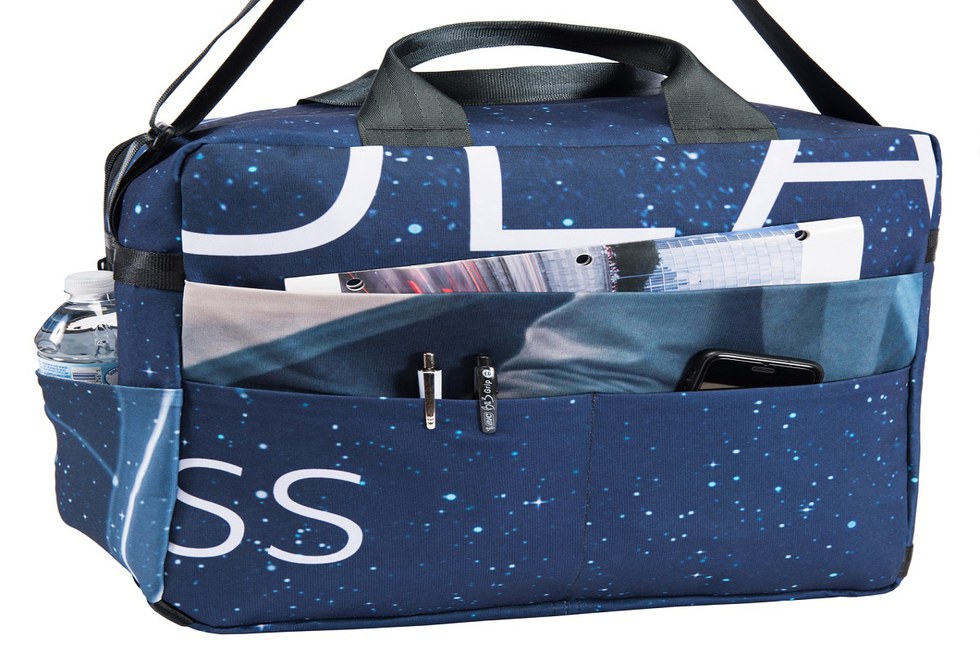 Starting at 12 p.m. (Central time) on November 10, you can purchase one of the upcycled travel bags through the United Shop. All proceeds from the bags benefit Envision Unlimited –a non-profit human services provider for people with intellectual and developmental disabilities. At United, we are committed to environmental sustainability and we aim to minimize the environmental impacts associated with our operations. We are continuously looking for ways to reduce our carbon footprint in the air, on the ground and at our facilities. The United Eco-Skies® upcycling initiative helps reduce landfill waste and encourages customers and employees to think differently about waste.