United Eco-Skies upcycle travel bag challenge
We partnered with fashion students from Columbia College in Chicago to imagine a sustainable travel bag made with upcycled advertising materials. The students were given three days to conceptualize a design using banners previously used at Chicago's O'Hare airport. Two winning bags were selected and manufactured by Chicago area based non-profit, the Re:new project.

All proceeds from the sale of these bags will benefit Re:new and our United Eco-Skies CarbonChoice project in the Alto Mayo region of Peru. Sales start on Friday, October 16th, 2015 at https://unitedshop.com
9 things to do in Maui for families
With 120 miles of shoreline and 80 beaches in hues ranging from eggshell to ebony, there would be plenty for families to love about Maui, even if you didn't factor in the fascinating volcanic crater at Haleakala National Park. Here are nine fun-filled ways for your family to say Aloha to Maui.

Gaze into a volcano
Shutterstock
Haleakala National Park is a literal high point of a visit to Maui: rising 10,000 feet above sea level, it's the world's largest dormant volcano. (If you plan to go before 7 a.m. to watch the sunrise, be sure to make a reservation ahead of time.) Once you've gazed into the crater and taken in the views over the entire island, there's plenty to explore in the otherworldly park filled with fascinating rock formations. Bring a jacket (it can be chilly up there) and stop at the ranger station as soon as you arrive for a free Junior Ranger Activity Booklet. Kids can complete the fun games based on sights around the park. Return to the ranger station when they're done and they'll be sworn in as Junior Rangers, complete with a plastic badge, the ultimate souvenir of a day up spent up in the clouds.
Take a flowery scavenger hunt
Shutterstock
While you're Up Country, amid the lush green slopes of Haleakala, visit the lovely and fragrant Alii Kula Lavender Farm. A free scavenger hunt will keep keikei (kids) busy wandering through the flowers and fruit trees — the reward for finishing is complimentary lavender cookies. Parents will love the gorgeous views and a relaxing stroll through the colorful grounds.
Pet a goat
Zach Stovall
Near the lavender garden is another Up Country family highlight: Surfing Goat Dairy. The goats don't actually surf unfortunately, but you can feed and pet them, and even sign up for a late afternoon milking tour to really get hands on.
Enjoy an authentic luau
Shutterstock
You'll want to arrive early for the popular Old Lahaina Luau, when traditional artisans demonstrate crafts such as palm weaving and wood carving, and your family can learn how to hula and play traditional instruments. The luau kicks off with the unveiling of the kalua pig that roasts all day in an underground pit, then the night unfolds as the sun sets, with live musicians and dozens of costumed dancers. Expect a massive, all-inclusive buffet where you can sample local tastes such as poi, pork, and poke, plus kid-palate friendly items including fried rice and barbecued "Moa" chicken.
Go on a whale watching tour
Shutterstock
Hit the seas with the marine biologists at Pacific Whale Foundation during humpback whale season, November through April, when nearly 10,000 of the mammoth mammals travel from Alaska to mate and give birth in the warm Hawaiian waters. Spotting a car-size tail shooting out of the water or witnessing an acrobatic out-of-water breach is the kind of spectacle your kids will remember for a long while, and PWF even offers a Jr. Naturalist Program for kids on their sailings.
See sharks at the aquarium
Shutterstock
Are your kids not ready for a boat adventure but still want to see amazing sea life? The Maui Ocean Center has a colorful Living Reef exhibit where you can spot unique swimmers like Hawaii's state fish, the humuhumu nukunuku apuaa. You can also see sea turtles, visit touch tanks, and walk through a 750,000 gallon tank filled with sharks.
Soak up the sun at Kaanapali Beach
Shutterstock
There's a beach for every mood on Maui, and of them Kaanapali is a top spot for families, especially the section just south of Black Rock — a landmark where a torch is lit and a diver plunges into the sea at sunset every night. Rent snorkel equipment and within seconds you'll spot tropical fish. Grab a bite to eat at the open-air Whaler's Village shopping center that has access right from the beach walkway. Plan to stay in the quieter area of North Kaanapali, north of Black Rock, where the Westin Nanea Ocean Villas offers multi-bedroom suites with full kitchens and washer dryers, a fabulous lagoon pool, cultural activities, a kids club, and communal grills where you can make an easy stay-in dinner for the family.
Explore the largest Banyan Tree
Shutterstock
The historic town of Lahaina is filled with original buildings from the 1800s when it was a bustling whaling town. The biggest attention grabber for kids is the massive, 60-foot high banyan tree (the largest in the United States), which has branches that extend across an entire block. There's always shade under the tree, making it the perfect spot to savor a tropical syrup-infused shave ice from one of the shops nearby.
Take a road trip
Shutterstock
The Road to Hana is legendary: 50 miles of hairpin turns and one lane bridges that test a driver's mettle, even without a car full of kids who might succumb to motion sickness. Instead of plunging down the entire drive, turn it into a road trip exploration that suits your family. Going just a third of the drive (less than an hour without stops), you can have lunch in the funky beach town of Paia (kids love the pizza at Flatbreads), watch the windsurfers at Hookipa Beach, feel the cooling spray at Twin Falls, take a mini hike at Waikamoi Ridge Trail, and stop to see the colorful painted eucalyptus and enjoy some fresh fruit at Garden of Eden. Then turn around and head back to the beach.
This article was written by Melissa Klurman from Islands and was legally licensed through the NewsCred publisher network. Please direct all licensing questions to legal@newscred.com.
United and Special Olympics
Taking inclusion to new heights
Our shared purpose is to connect people and unite the world — and no organization better embodies that principle than Special Olympics.
Learn more
Fun and spooky travel destinations for Halloween
For many people, Halloween travel typically involves a stroll around the neighborhood with the kids as they go trick-or-treating, or perhaps a drive across the city to a costume party. But for adventurous travelers who are searching for genuine thrills and chills on October 31st, a trip to one of these seven destinations is the perfect way to celebrate the spookiest day of the year.
Sleepy Hollow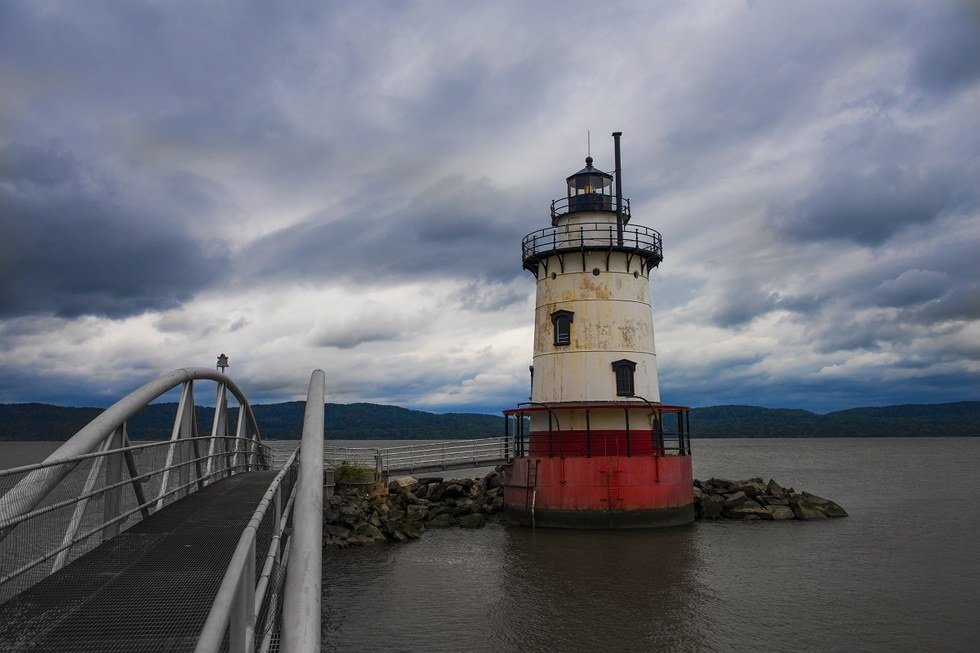 Washington Irving's classic story "The Legend of Sleepy Hollow" tells the eerie tale of an unlucky schoolteacher who encounters a pumpkin-headed phantom while walking through the woods at night. In actuality, the fictional town of Sleepy Hollow is based on the real-life village of Tarrytown, New York. Every October, the residents of Tarrytown pay tribute to Irving's fable with a series of family-friendly events that attract visitors from far and wide. This year's celebration includes a spooky cemetery tour, an elaborate haunted hayride, vintage horror movies at the historic Tarrytown Music Hall and a possible visit from the Headless Horseman himself.
New Orleans Haunted History Tour
New Orleans is widely considered the ghost capital of the United States, and for very good reason. Founded as a French colony in 1718, the city has a rich history of attracting immigrants from Spain, Africa and Haiti, each of whom brought with them a unique set of superstitions and religious practices. Today, voodoo rituals, vampire legends and zombie tales abound in The Big Easy, and the best way to experience them is by taking one of the popular Haunted History Tours. Choose between the classic ghost tour, the haunted pub crawl, the creepy cemetery stroll and the authentic voodoo tour.
The Stanley Hotel
Nestled amid the glorious Rocky Mountains of Colorado, the beautiful Stanley Hotel is the real-life inspiration for Stephen King's terrifying bestseller "The Shining." In 1974, King and his wife Tabitha spent a night at The Stanley and quickly discovered that they were the only guests in the entire hotel. This sparked the author's fiendish imagination, and he began outlining the novel's chilling plot that same evening. Though he changed its name to The Overlook Hotel for the book, The Stanley remains the true setting. Today, fans of "The Shining" can celebrate Halloween at the hotel with a series of horror-themed events, including a murder mystery dinner, a lavish masquerade party and an official Shining Ball.
The Paris Catacombs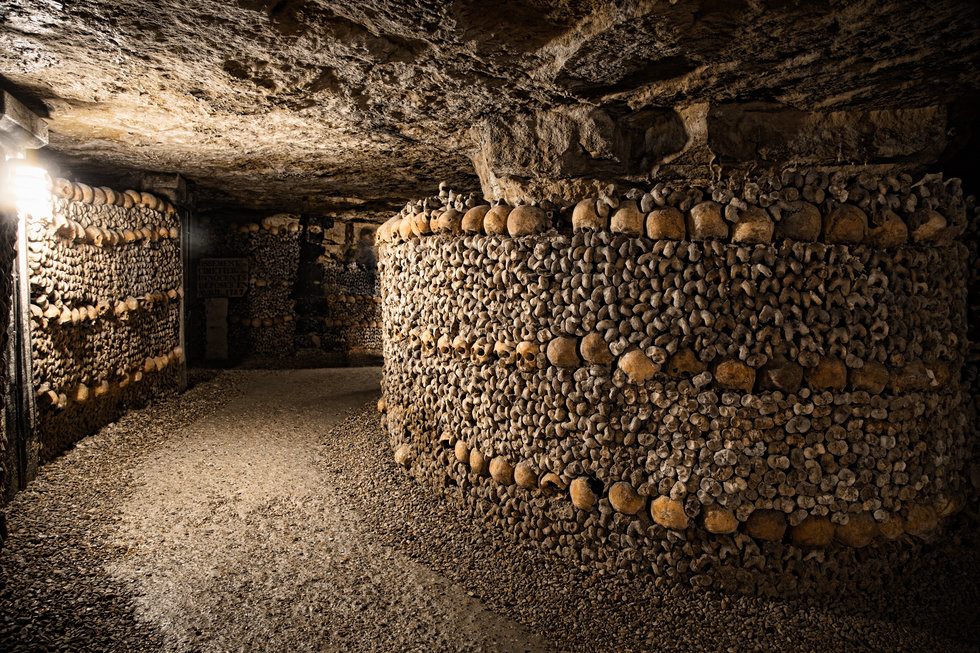 Throughout much of its history, Paris has been known as the City of Lights. Yet beneath its lovely streets, a more accurate description would be the City of Bones. That's because the skeletal remains of more than 6 million bodies are buried in the network of underground tunnels and narrow passages that wind their way below Paris. Since it was first opened to the public in 1874, this macabre labyrinth has become one of the most popular attractions in all of Europe. Catering to demand, a variety of catacomb tours are available for travelers who want to explore the hidden world of the dead.
Poenari Castle
Perched high on a cliff in the Arefu village of Romania, this atmospheric castle is considered by many to be the original home of Count Dracula himself. In reality, it was an imposing stone fortress belonging to the infamous warlord Vlad the Impaler, who was the inspiration for Bram Stoker's legendary vampire character. Built at the beginning of the 13th century, Poenari Castle is in a state of perpetual ruin, yet tours are still available to brave souls who are willing to climb the 1400 steps to reach its crumbling citadel.
Newgrange Tomb
The first people to celebrate Halloween (then known as the Festival of Samhain) were the ancient Druids of Ireland, so a trip to this 5,200-year old Druid tomb in Ireland's Boyne Valley is the perfect place to spend the holiday. Constructed during the Neolithic period by Stone Age farmers, Newgrange consists of a massive circular mound divided by a long stone passageway and filled with multiple burial chambers. According to Irish folklore, it was believed to be the dwelling of a god called Dagda, who wielded a massive club that was capable of raising the dead. Tours of the prehistoric monument are available to the public.
Loch Ness
If you've ever dreamed of coming face to face with a genuine monster, why not spend this Halloween searching for aquatic sea creatures in Scotland? The legendary beast, affectionately nicknamed Nessie, was first spotted in the freshwater Loch as far back as the 6th century AD. Since then, there have been countless sightings, but aside from a handful of grainy photos, no actual proof has been captured. So grab a camera and reserve a seat on the Jacobite Loch Ness Tour. You just might be the one to prove its existence, once and for all!
If you go
Halloween can be frightening, but planning your next trip doesn't have to be. Book your tickets by visiting united.com, or by using the convenient united app.
Celebrating Girls in Aviation Day
We are proud to work with Women in Aviation so that together we can help break down barriers and promote inclusion while also inspiring a future generation of aviation leaders that includes women.
We kicked off Girls in Aviation Day by bringing in young women from Girls Inc. to meet a group of our female pilots and to try the flight simulators at our new flight training center in Denver.
We are continuously working to build a workforce as diverse as the communities we serve, which is why we are excited to hold Girls in Aviation Day events in a record number of 12 locations around the world. Through this event in Denver and the other events held across the globe, we are working to engage girls as they begin to think about their own futures so we can ensure a strong future of women in the industry.
Cuba: A city filled with culture and heart
Each week we will profile one of our employee's adventures across the globe, featuring a new location for every employee's story. Follow along every week to learn more about their travel experiences.
By Remote Reservations Sales and Service Representative Susie Grisley
My favorite travel experience was visiting the beautiful city of Havana, Cuba. My strong curiosity persisted when the U.S. and Cuban governments finally agreed to cooperate on U.S. citizens traveling to this previously forbidden place. Reviewing the documents, I learned we could go in under the "Humanitarian" category, as the borders had not been opened to come and go as any American pleased. A group of us gathered, including some of my Boston-based colleagues and my three sons. We purchased a ton of toys and goodies for the children of Cuba.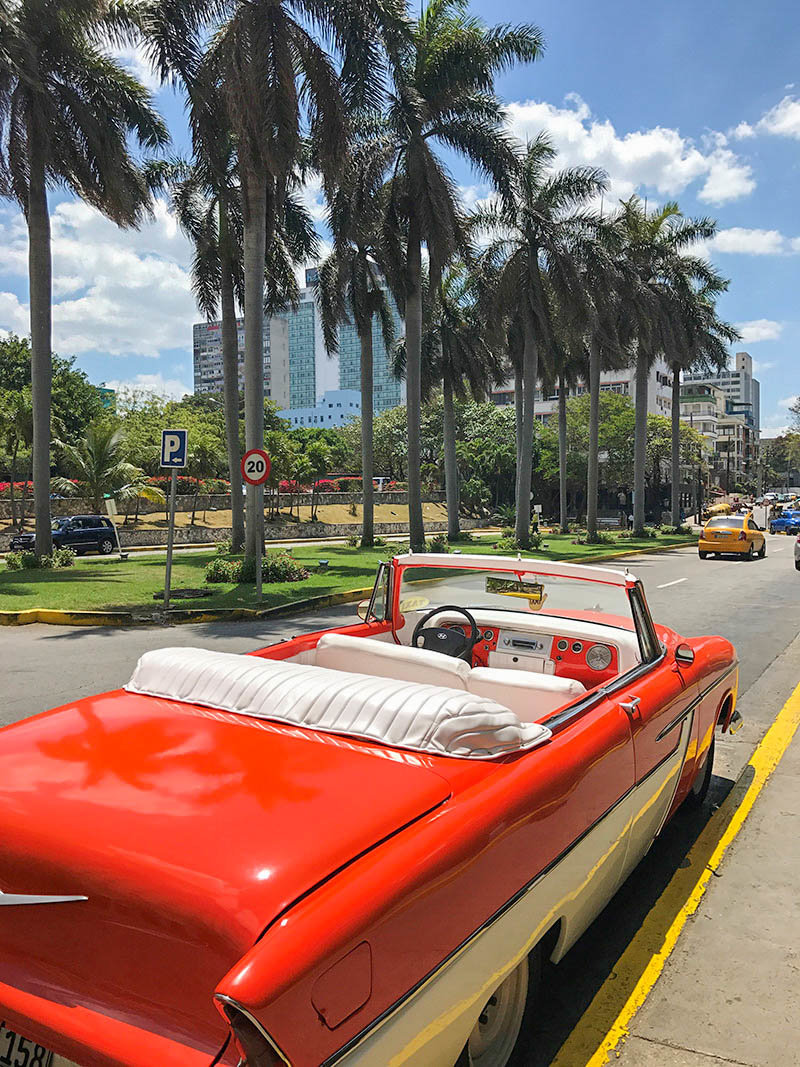 Upon arriving in this fortress of deteriorating concrete, old buildings and damaged structures, we found an amazing city full of culture and heart. The Cuban people were glowing with an unmatched happiness and welcomed us with open arms. They were friendly, hospitable and very excited to see us, the Americans. They are extremely proud of their city, which despite the broken sidewalks and crumbling walls, was insanely beautiful. The colorful buildings and the colorful working vintage Chevys are among the amazing things to see. They are so proud of their old cars. Out of necessity, they have learned to work on their own cars with very simple tools. If the car breaks down while driving, they simply get out, open the hood, twist and bang and get it running as they know how to do. No one honks at them if they are in the road. This is just their way. The insides of the cars are simple, yet they maintain them as their prized possessions. They all, however, have music! They love driving proudly through the streets in their shiny old cars with music pouring out the open windows. Riding in many of them, each "taxi" was a new experience of its own.
Despite the gorgeous architecture and the classic cars, it truly was heart-warming getting to mingle with the Cuban people and learning their way of life. They are a beautiful people with beautiful, happy hearts ready to greet every American.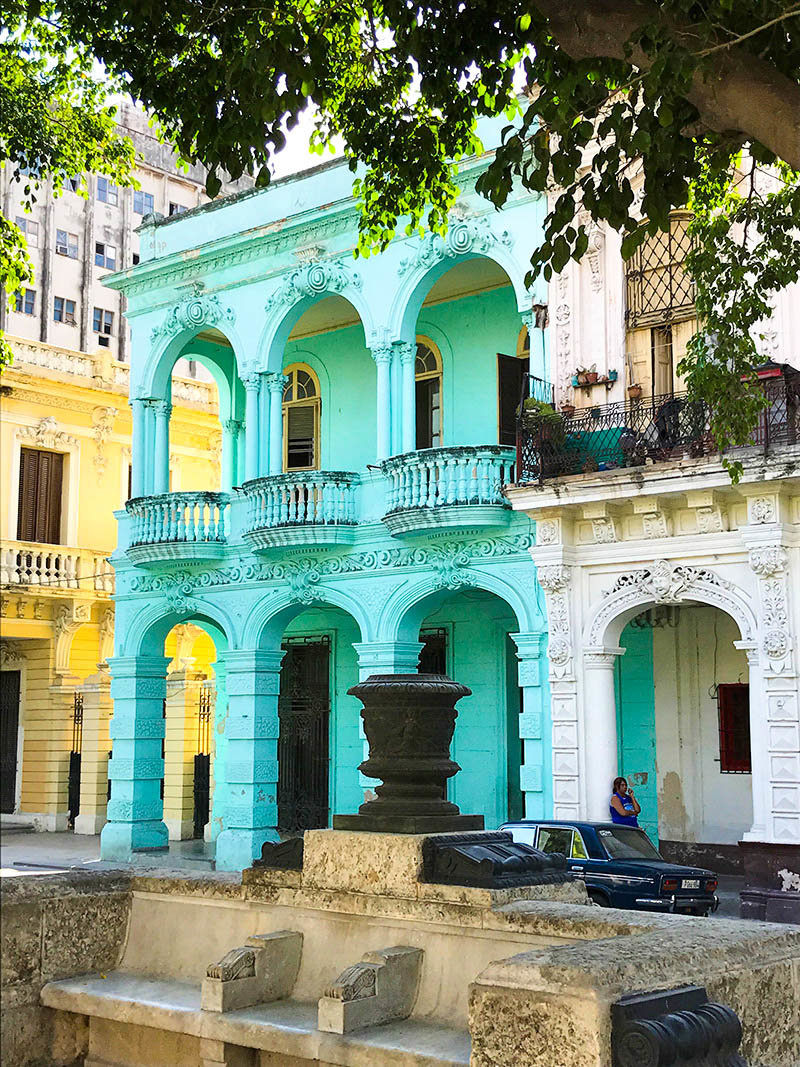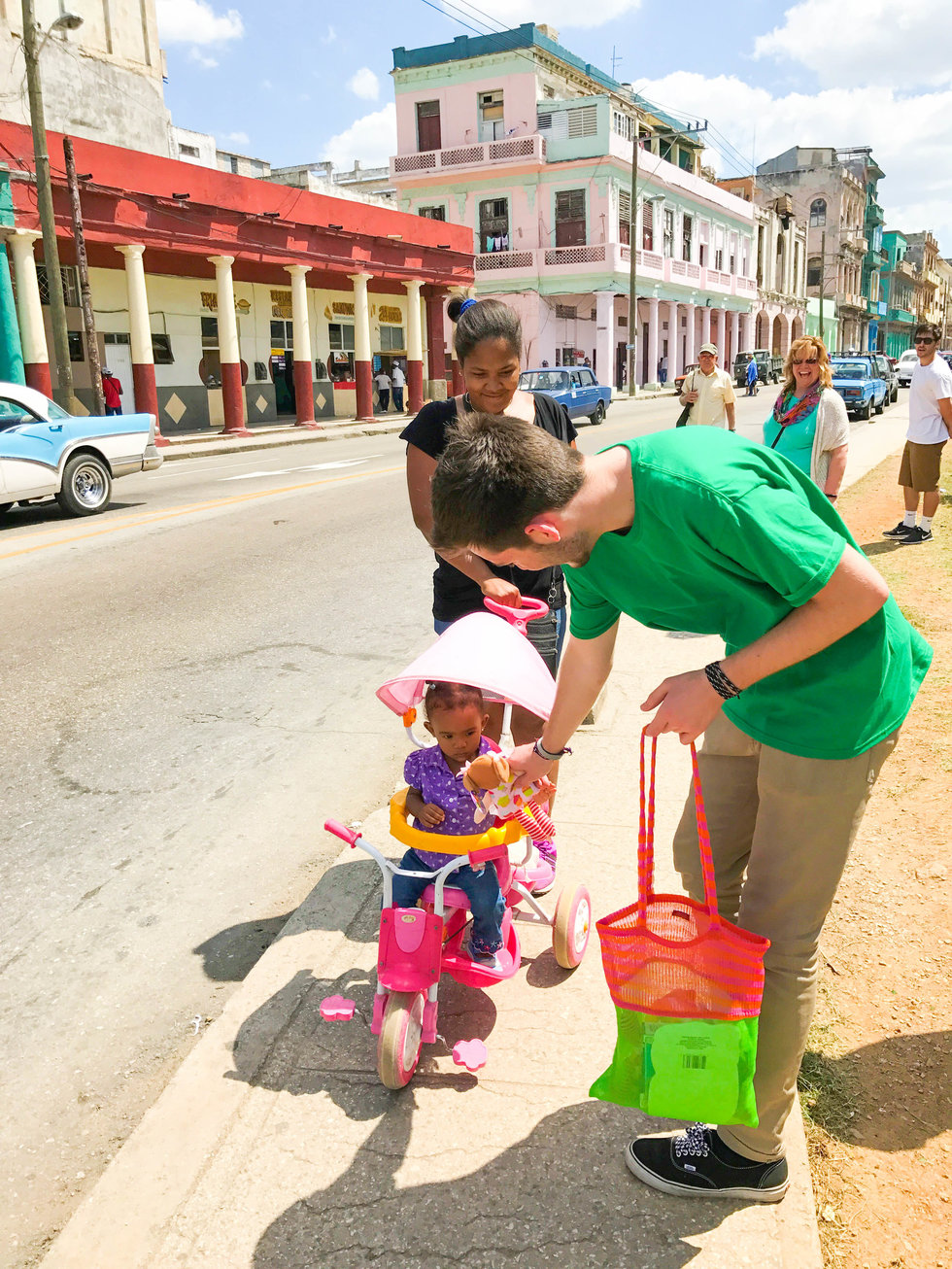 When it came time to hand out toys and gifts, we carried our toy bag through the streets, and it was apparent to us the children did not live with much. The delight and smiles on their faces were unimaginable. Their gratitude was evident, and my only regret was that we did not have enough for every child we saw. I thought my heart would explode at their excitement and appreciation.
Havana, Cuba is a travel must. It is an unbelievable place with an unbelievable story.
I left Cuba with a new realization of what it is like to live in a closed nation. I found a vibrant society of happy people full of fun, music and culture. I came home with a love of Havana and its people forever in my heart.
It was a trip of a life time and an experience we will never forget.
7 family-friendly activities to celebrate fall
Ask someone to name their favorite thing about fall and you'll likely get a different answer depending on where they live. For many people, the mosaic of vibrantly colored leaves and foliage is what defines the months of September through mid-December. Others find the scent of autumnal spices like cinnamon, nutmeg and turmeric is what makes the fall so special. And for some, it's the cooler temperatures that make being outside even more enjoyable. Plus, fall is full of fun activities no matter where you are — from pumpkin patches and apple picking to watching football and enjoying a bowl of chili. All of these things, and more, make the fall so magical. To help you celebrate the season, here are seven fall-themed activities to try this year.
Go apple picking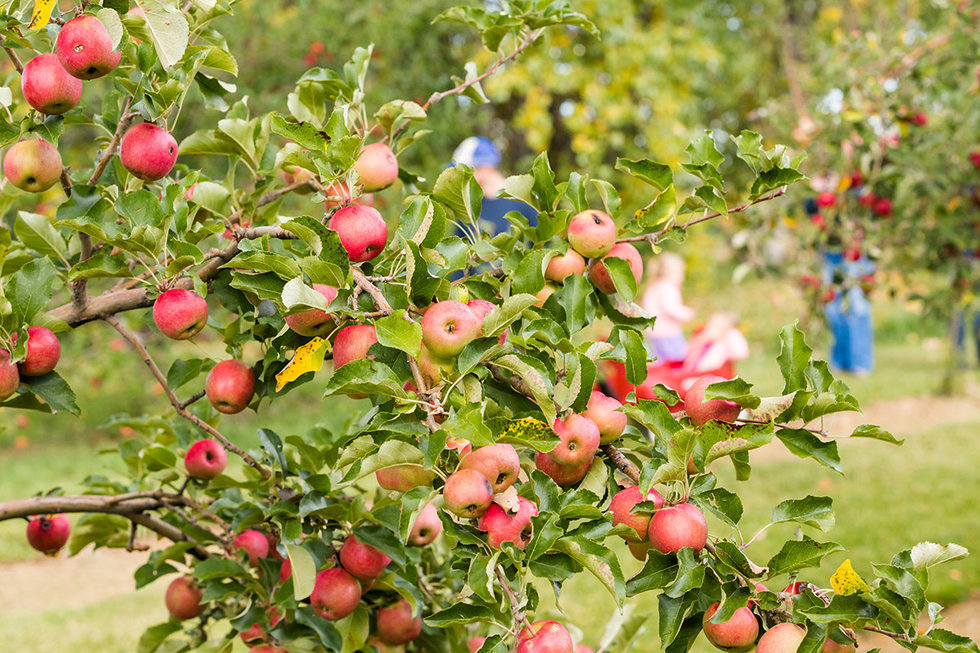 Apple picking combines outdoor fun with delicious and healthy snacks that can be used in a variety of ways, making it the perfect fall activity for adults and children of all ages.. Though you'll find countless orchards around the country worth visiting this season, New England is widely considered a prime apple picking destination with over 120 varieties found in the region. It can be argued that the variety they are best known for is the McIntosh apple. This type of apple and many more can be found at Honey Pot Hill Orchards in the lovely town of Stow, Massachusetts, so be sure to stop in and take home a bushel that you pluck from the trees yourself. Picking times are from 9:30 a.m. until 5:00 p.m. daily, making it easy to schedule a trip.
Meanwhile in California, apple season runs until the end of November, giving you plenty of time to pick a few baskets of Red Delicious or Gala apples before winter. Riley's at Los Rios Rancho in the city of Yucaipa is one of the largest farms of its kind in Southern California and has been welcoming apple pickers to their 10,000-tree farm for more than 100 years. If you're considering a visit, you might want to plan to be there on November 23, since that's when they're hosting their famous Apple Butter Festival this year.
Visit a pumpkin patch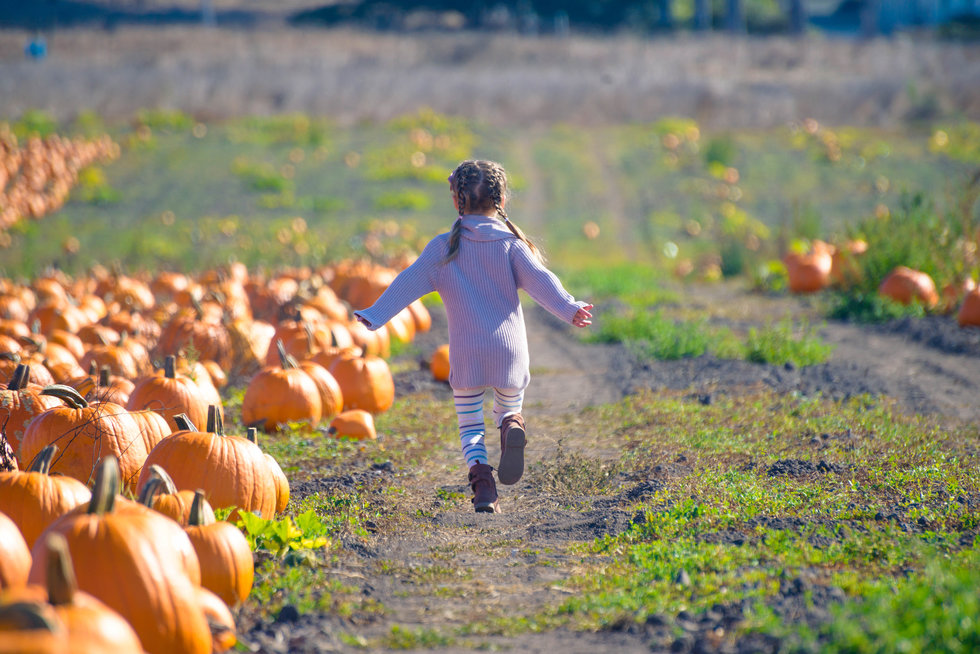 If there was a fall mascot, it would be a pumpkin, so to celebrate the true essence of the season, it's hard to beat a trip to a colorful pumpkin patch. A pumpkin patch is more than just a place to find the perfect candidate for this year's prize-winning jack-o'-lantern, it's a wonderful way to create cherished new memories with your children or friends. The Great Pumpkin Farm in Clarence, New York, is perfect for pumpkin picking, but also offers weekend activities throughout the fall, including scarecrow making lessons, cider brewing demonstrations, pumpkin pie eating contests, and live music and barbecues.
If you're traveling through the Midwest this season, hop aboard a vintage farm wagon at Polly's Pumpkin Patch in Chilton, Wisconsin, and make your way out into their scenic fields where you can pick as many pumpkins as you want for only $3 each. Other activities at Polly's include a livestock petting zoo, a 40-foot slide and a popular corn cannon that lets older kids launch corn cobs at targets for cash prizes.
Enjoy a harvest festival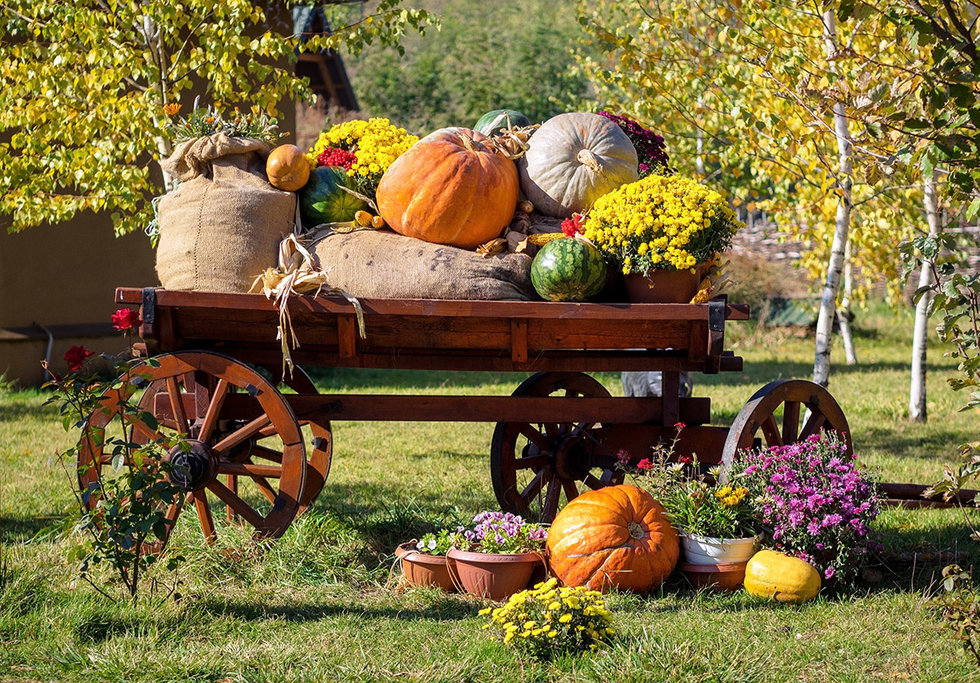 An annual tradition in America that dates back to 1613, harvest festivals are outdoor celebrations that coincide with the growing and reaping seasons we all enjoy. Filled with food, fun, music and dance, you haven't truly experienced the wonder of the fall season until you've participated in a local harvest fest. The good news is that there are plenty to choose from around the country this year. Two of the most popular are the Autumn at the Arboretum festival in Dallas, Texas, which runs until October 31, and the incredible North Carolina Pecan Harvest Festival in Whiteville, North Carolina, which ends on November 3. Both of these festivals have been drawing huge crowds for years.
For a harvest fest that's slightly spookier, head to Wisconsin where you'll find the classic Jack O' Lantern Days celebration in the cozy town of Fish Creek, and the Halloween-themed Zombie Days festival on the coast of Chequamegon Bay. Ghoulish activities include an undead musical show, a zombie pub crawl and a traditional harvest festival pumpkin parade. The scary fun lasts from October 26 through October 27.
Hit the trails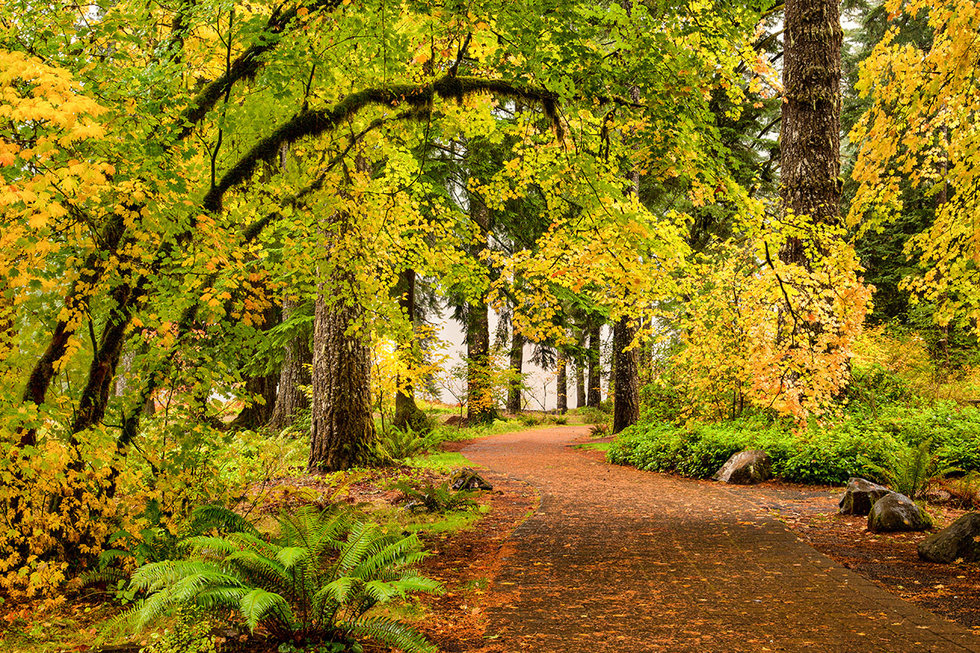 Hiking is more than just great exercise; it's an excellent way to bring the whole family together during the fall. And since the leaves are changing colors, it's also a great way to snap some incredible nature photos. So lace up your hiking boots, grab your kids and your camera, and find a trail that's right for you. If you're looking for suggestions, Sterling Point Trail in Vermont and Rome Point Trail in Rhode Island are impossible to beat when it comes to picturesque fall hiking.
On the opposite side of the country, the trails at Dry Creek Falls in Portland, Oregon, were voted one of the most photogenic hiking spots on the west coast by BuzzFeed, and it's easy to see why once you've been there. Covering a distance of just over 4 miles, this beautiful trail is perfect for all skill levels, making it a solid choice for families with kids.
Roll in the hay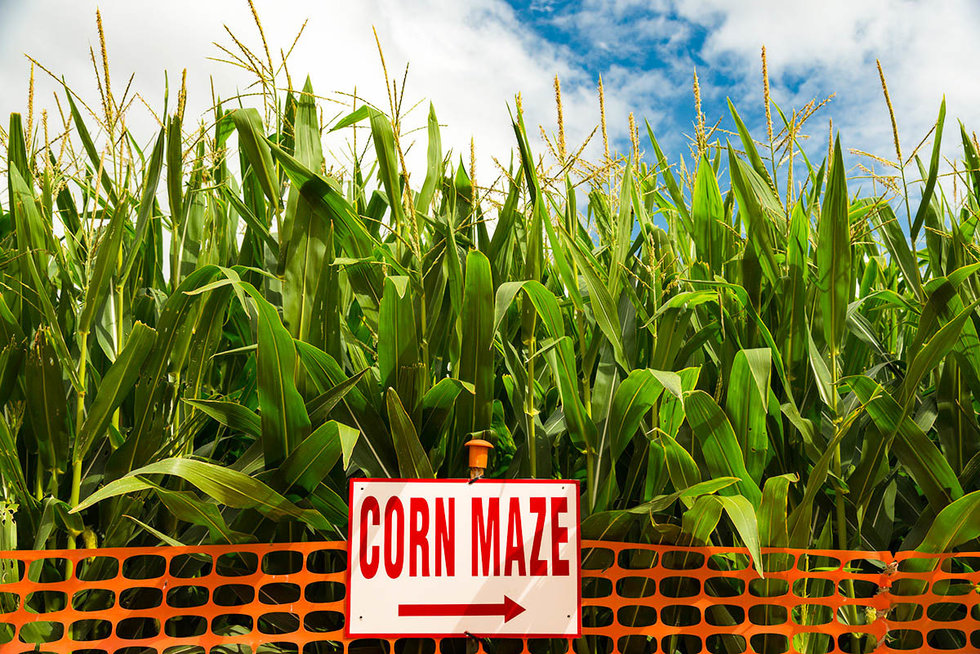 Hayrides and corn mazes are traditional fall activities that have never gone out of style, and for very good reason. There's just something wonderfully nostalgic about introducing a new generation of children to the simple pleasures of wandering through an overgrown corn maze, and with so many participating farms scattered across the country, there's a plethora of options to choose from. The Johnny Appleseed corn maze at Shady Brook Farm in Yardley, Pennsylvania, and the popular horse-drawn hayride at Papa's Pumpkin Patch in Bismarck, North Dakota, are two of the best.
In honor of Halloween, the massive haunted hayride at Fear Farm in Phoenix, Arizona, brings an assortment of ghosts, goblins and ghouls to life from early October until the first week in November. Filled with sinister special effects, creepy costumes and macabre makeup, this Hollywood-worthy hayride is recommended for adults and children over the age of 12. With five terrifying corn mazes to choose from, Fear Farm certainly lives up to its name!
Up, up and away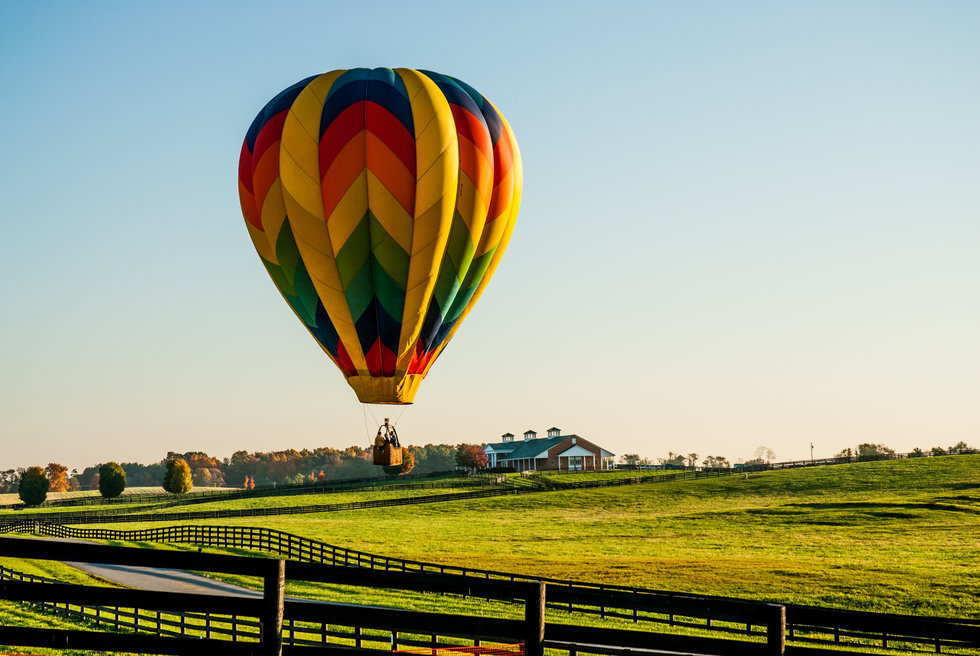 Hot air ballooning during the fall is a dazzling way to experience the season in all its natural splendor. After all, how else can you get a spectacular birds-eye view of the colorful trees as their leaves change from green to golden orange? Balloons Over Letchworth, located near New York's Letchworth State Park, offers astonishing views of the surrounding area, including majestic waterfalls and stunning forests. Best of all, they offer a variety of family tour packages, so you'll find just what you're looking for, regardless of the size of your group.
If you're visiting Southern California's wine region this fall, reserve a balloon ride with the fine folks at California Dreamin'. Their friendly FAA commercial licensed pilots will take you and your family on an unforgettable balloon voyage high above the vineyards of Temecula wine country.
Pitch a tent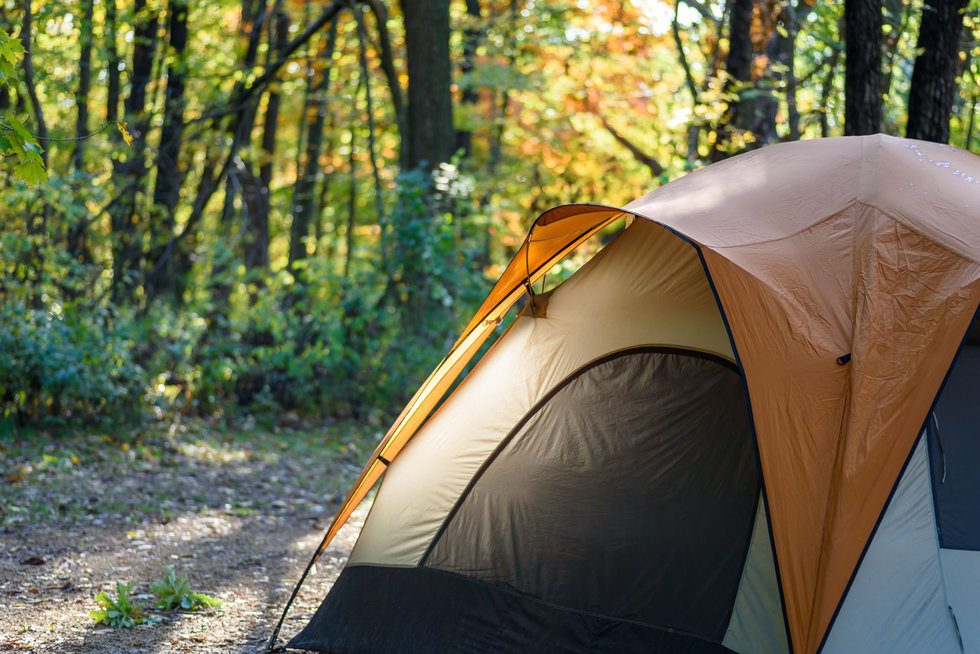 Though typically associated with summer, in many ways the fall is truly the best time of year to go camping. Thanks to the cooler weather, there are few — if any — insects to bother you and your family. Plus, there are less people claiming all the best spots, so you should have no problem picking a prime location to pitch your tent. And when it comes to toasting marshmallow for s'mores over an open campfire, everyone agrees that they simply taste better when eaten on a brisk autumn night.
For the ultimate fall camping trip, book a spot at Earth First Farms in southwest Michigan and set up your tent in an actual organic apple orchard. The 49-acre farm provides campers with complimentary firewood and plenty of fresh produce to pick.
Getting there
Regardless of where you plan to celebrate the fall, book your flight at united.com or by using the convenient United app, and share your story on social media with the #UnitedJourney hashtag.
Weekend inspiration: Omaha
When we arrived in Omaha, Nebraska, recently to create a series of murals within the city, we didn't know what to expect. What we ended up finding was a thriving restaurant, bar and karaoke scene.
We spent most of our time in the newly revitalized, historic district of Blackstone and found numerous restaurant and entertainment gems around every corner.
When we arrived in the Blackstone district we sat down with one of the men in charge of the revitalized neighborhood, Matt Dwyer, and were really impressed with his absolute commitment to bringing the best of the best to the historic district while still keeping everything all local. What he and his partner have created is an idyllic, historic district with a wide variety of locally run, high quality restaurants, shops and entertainment.
Here's what we wound up doing during our weekend in Omaha.
Friday evening: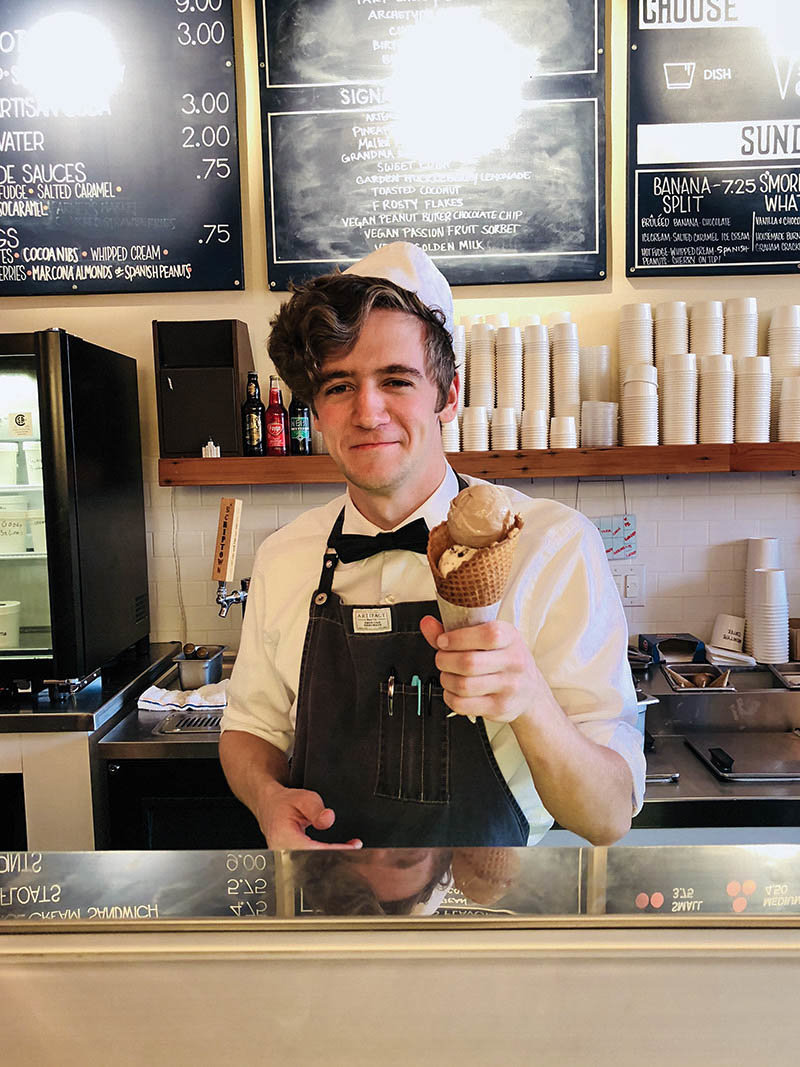 If you want a great pizza and beer joint head to Noli's for artisan pizzas without an expensive price tag. The owners of Noli's are committed to maintaining New York City standards for their pizza creations and actually hired a water expert to filter their water to the exact filtration standards you find in the Big Apple. Their claim, "it's all about the water" rings true – their pizzas are awesome and definitely compete with some of our old pizza joint haunts in New York.
After dinner, stroll down the block to Cone Flower. At first it sounds like an odd name until you try their ice cream. They have, hands down, the best ice cream I've ever tasted and have coined the phrase "farm to cone."
Pro tip: Splurge on the sugar cone. It tastes like a light short bread cookie and will cause tingles down your spine.
Saturday morning: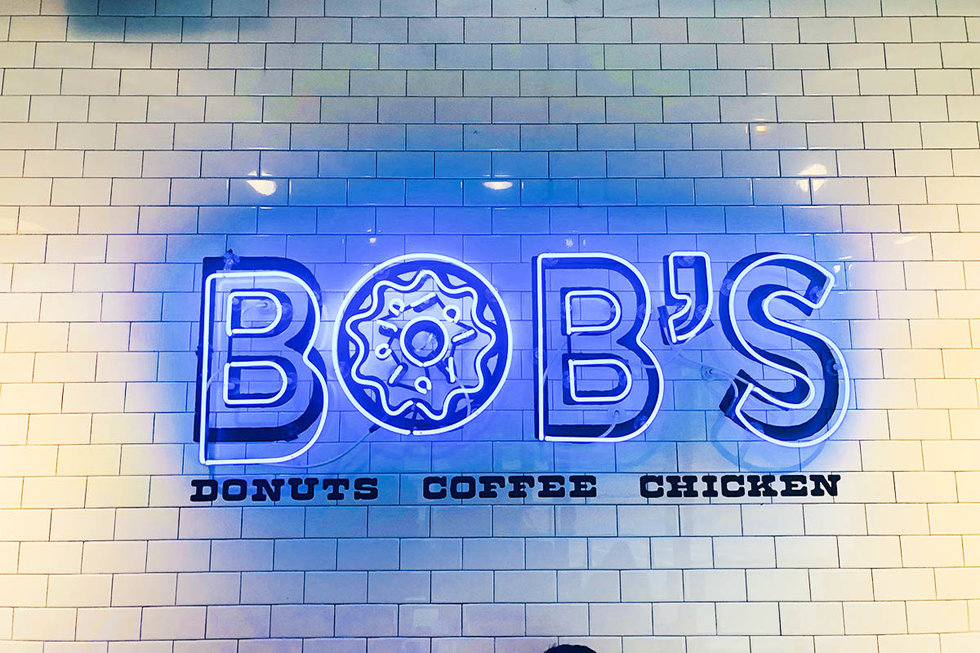 Head down to Bob's for a creative version of an American classic donut. Some of their flavors include fruity pebbles and vanilla confetti. Then grab a coffee at the hipster Archetype coffee and enjoy your morning newspaper.
Saturday afternoon:
Stop by Omaha's Old Market for some upscale shopping and art gallery visits. Omaha's Henry Doorly Zoo is also known as one of the best zoos in the country.
For lunch, head to the brewery Crescent Moon to try what Draft Magazine has deemed one of the best beer bars in the U.S. The Reuben sandwich was created in Omaha in the 1920s, and this restaurant uses the original recipe to create a true masterpiece.
Saturday evening: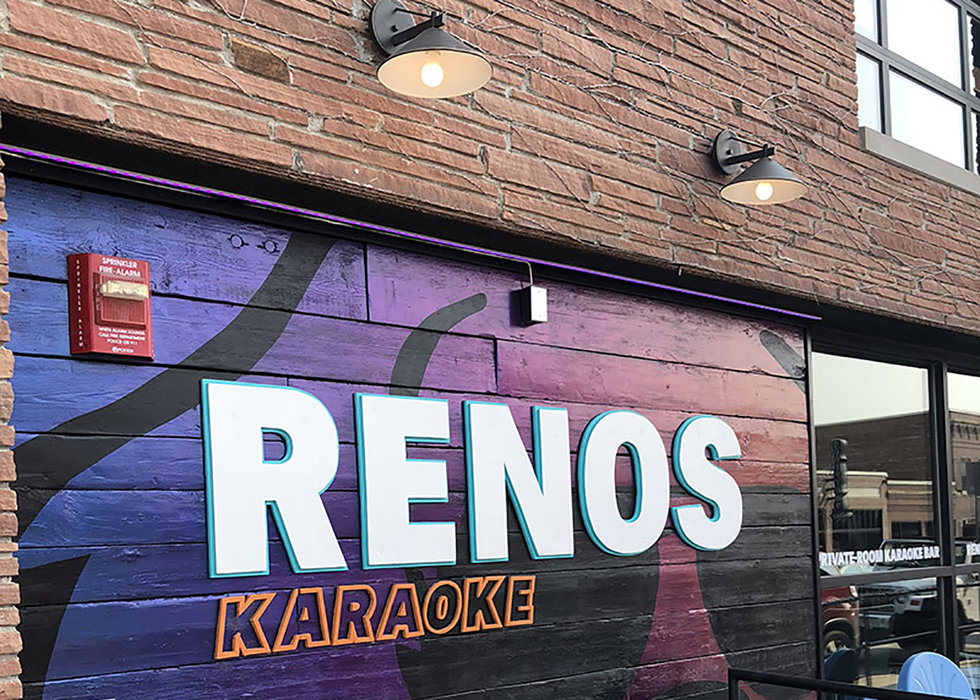 Blackstone Social Club is the perfect place for a pre-dinner cocktail. For dinner, we highly recommend stopping by Mula for some awe-inspiring Mexican fare. We highly recommend the salsa flights, the queso and any taco.
Across the street, Blackstone boasts some fantastic karaoke at Renos Karaoke. You can rent your own themed room to keep any embarrassment to an absolute minimum. We recommend the island room, but have a few drinks on their back patio first.
Sunday morning: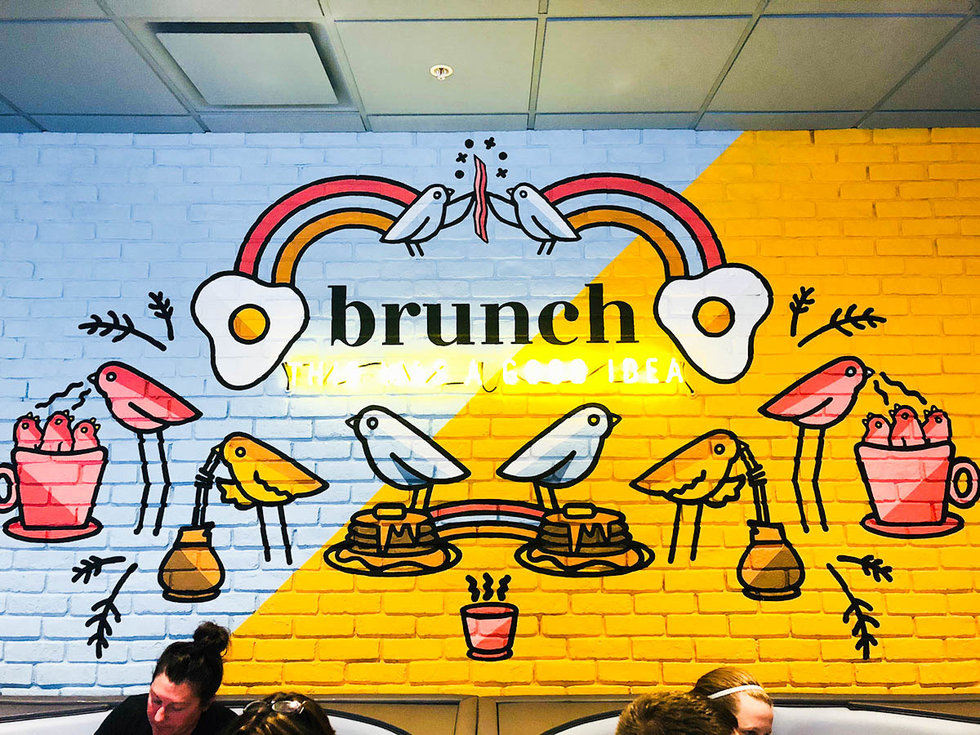 Brunchers know that one of the best places to go in Blackstone is Early Bird. Try to be an early bird and go when they open because the restaurant fills up quickly. If you are in need of the "hair of the dog" after a late Saturday night, their Bloody Marys are incredible. If you're looking for a healthy way to finish the weekend, their avocado and egg toast is the perfect choice.
Sunday afternoon and evening:
In the afternoon, stop by our wing and balloon mural on the side of the gorgeous Bouquet flower shop on Farnam street. If you're looking for an adventure, go next door to Ponderosa Cyclery and Tour Shop and book a bike tour in the area.
You can also experience Omaha's wildlife at the Lee G. Simmons Conservation Park and Wildlife Safari, where you can drive through the park and see wild elk, bison, cranes and antelope as they walk up to your car.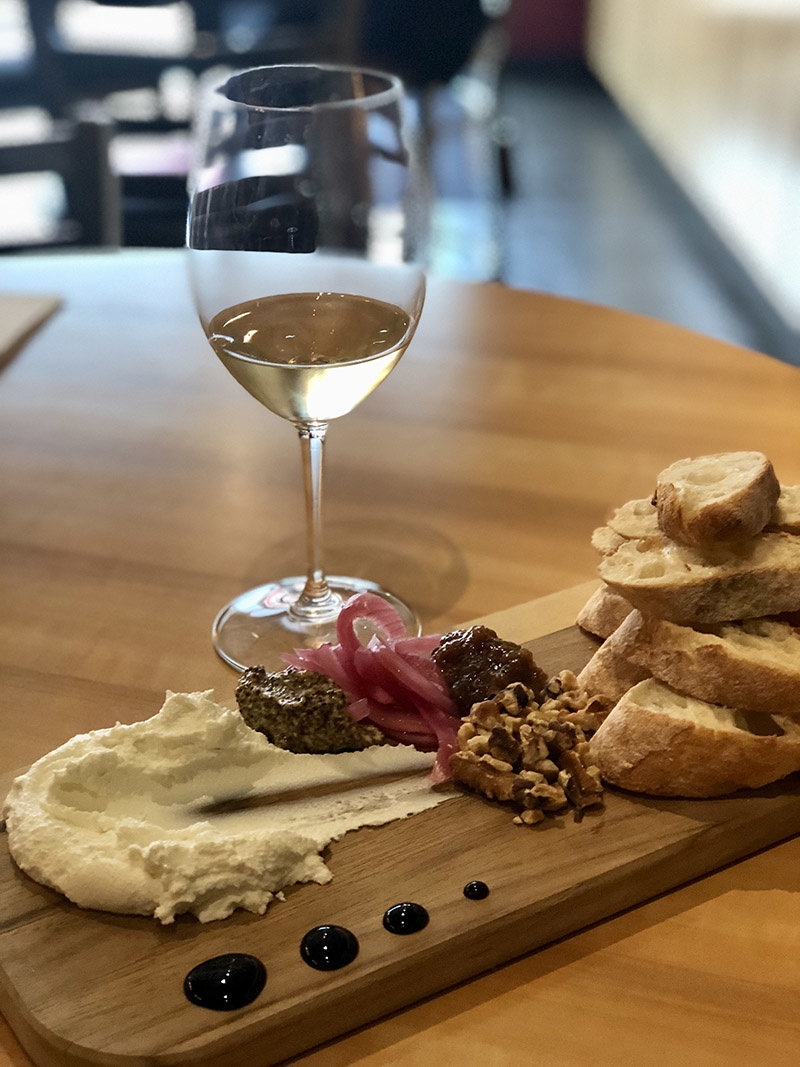 For an afternoon snack, Corkscrew Wine and Cheese is the place to go. They have hundreds of bottles of wine and fancy appetizers to choose from. End the evening across the street at the Blackstone Meatball restaurant. All the ingredients are locally sourced and you can choose the type of meatball, the side and the sauce.
Now all that's left is to take a shot of the stunning sunsets you'll experience almost every night in Nebraska.
We unveil a new state-of-the-art flight training center in Denver
After more than two years of construction, our newly renovated, fully consolidated flight training center was formally unveiled today at a special rededication ceremony in Denver. Home to more than 30 full flight simulators, the Denver Flight Training Center will welcome each of the airline's 12,000-plus pilots every year for new and recurrent training, along with pilots from more than two dozen other airlines and government agencies who visit our campus annually to sharpen their skills. In addition to pilots, the center will host flight attendants and maintenance technicians for emergency training and other activities.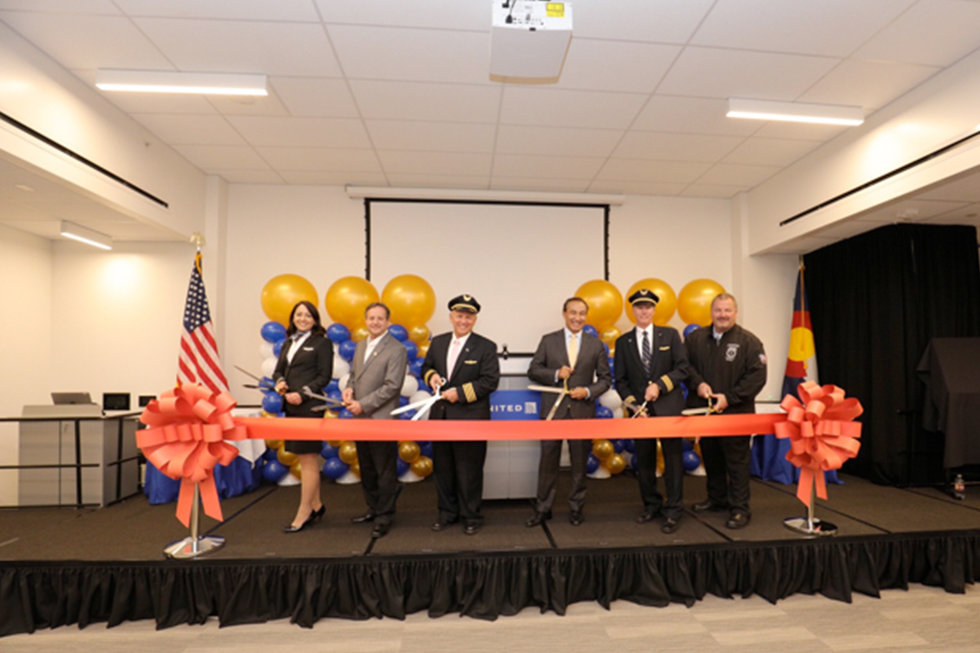 "This state-of-the-art flight training center symbolizes the investments we're making in our people and our company, both in Denver and throughout our network," said our CEO, Oscar Munoz, who headlined a ribbon-cutting ceremony on October 9 for the facility, the largest such flight training center in the world. "In addition to providing industry-leading training for our pilots, flight attendants and other vital work groups, this facility will become a thriving center where we foster the professional culture, commitment to safety and dedication to customer service that's at the heart of the United success story we are seeing take shape."
Our flight training presence in Denver goes all the way back to the early 1940s, while the current campus was opened in 1968 with four buildings, expanding to six over the subsequent years. Recently, we broke ground on a seventh building which, when completed, will bring the size of the campus to nearly 540,000 square feet, with space for eight more flight simulator bays. In the five decades since its opening, pilots have participated in more than half a million training events, totaling approximately two million hours of training time.
No translation necessary
The white and yellow dots spread out farther than the eye can see, seemingly even beyond imagination. These lights, millions of them comprising Tokyo at night, helped make the Park Hyatt's New York Bar famous. After all, the bar and its view, 52 stories up, were an instrumental part of Sofia Coppola's 2003 paean to love and jet lag, Lost in Translation.
That movie turned this bar into a mecca for film fans, and in a way it provided the reason for my maiden voyage to the Land of the Rising Sun, as well. Only I'm not here as a cinephile. I've crossed 13 time zones to drink Japanese whiskey—a phenomenon I was awoken to by Bill Murray's Oscar-nominated performance. You know the one: "For relaxing times, make it Suntory time."
"My love for brown spirits and my lifelong fascination with Japan were inevitable bedfellows."
When I first saw Lost in Translation, 15 years ago, my reaction to that line was probably exactly what Coppola intended: Japanese whiskey? Bill's really selling out… As a recent college graduate whose budget couldn't handle much beyond the occasional bottle of Maker's Mark, I had no idea how wrong I was. In fact, Suntory, the maker of the now famed Yamazaki, Hakushu, and Hibiki whiskeys, was just launching itself into the global consciousness. In 2003, the Yamazaki 12-year won a gold medal at the International Spirits Challenge, and from 2010 on, Suntory whiskeys raked in golds, with the company winning Distiller of the Year four times. In 2014, Whisky Bible author Jim Murray called the 2013 Yamazaki Single Malt Sherry Cask the best whiskey in the world. Bottles from Suntory and its main competitor, Nikka, became nigh unavailable in the U.S. (The cheapest bottle of that 2013 Yamazaki Sherry Cask I can find online is $3,500.)
A vintage Nikka Whiskey logo
During the years that Japan's distillers were rising like the sun over the Pacific, I was busy fostering a determinedly American predilection for bourbon. While I systematically worked through the ever-shifting catalog at my excellent neighborhood bar—The Page in San Francisco—Pappy Van Winkle was going from a $15 pour I'd order when I was feeling mildly indulgent to a symbol of the cruelty of supply and demand. I visited Kentucky on several occasions, tasting my way down the Bourbon Trail, from Clermont (the home of Jim Beam, which Suntory bought in 2014) to Loretto (my beloved red wax–topped Maker's) to Lawrenceburg (Four Roses, William Faulkner's favorite, which another Japanese company, Kirin, bought in 2001) to Frankfort (Buffalo Trace, where Pappy is made, along with another of my regulars, Eagle Rare). And when I crossed the pond to Ireland, my two must-visits were James Joyce's house (as a thank-you for "The Dead") and the Jameson distillery (as a thank-you for the many, many shots I've taken after Giants playoff victories).

My love for brown spirits and my lifelong fascination with Japan—which I owe to my Kurosawa-worshipping father—were inevitable bedfellows. So, finally, this spring, I decided to make my way across hemispheres to learn exactly what makes Japanese whiskey so good—and to drink as much of it as possible.
A jazz band at the New York Bar in Tokyo
Naturally, I've started at the New York Bar. I'm seated at a long communal table, listening to a jazz singer do the Eagles' "Desperado" (it was Simon & Garfunkel's "Scarborough Fair" in Lost in Translation) as the manager, Moritz Kam, sets four single malts in front of me: a Yamazaki and a Hakushu from Suntory, a Yoichi and a Miyagikyo from Nikka. "What is notable about Japanese craftsmanship is the aim for perfection," he tells me, before offering a lament I'll hear often this week: "Even in Japan, you are not able to find some of the vintage whiskeys."
My first glass contains one of the most coveted whiskeys in the world: the Yamazaki 18. It's smooth, oaky, a little sweet, with a profile somewhat reminiscent of a Macallan. The Yoichi and Miyagikyo are peatier, smokier, while the Hakushu pushes those characteristics even further, leaving a lush layer of oil on my tongue. While each stands out from the others in subtle ways, I can't help but think they're siblings who started in the same home but took different paths to success.
Scotland is, of course, where all of the world's whiskeys can trace their roots. But the fathers of Japanese whiskey, Shinjiro Torii and Masataka Taketsuru, hewed closer to the original than anyone else (even spelling the word à la the Scots, without the "e"). The story begins in 1899, when Torii opened an imported-wine shop in Osaka. A few years later, he produced a popular sweet port wine and funneled the profits into building a distillery just outside Kyoto.
High-quality water feeds a pond at the Yamazaki Distillery
I learn all this from plaques inside that very distillery. I've taken the Shinkansen bullet train two and a half hours from Tokyo to the ancient imperial capital to visit Yamazaki, the birthplace of Japanese whiskey. At the entryway, I'm greeted by a tour guide, who explains that Torii built the distillery here in 1923 to take advantage of the local water and climate. "Yamazaki water has been famous for its pristine quality since ancient history," she says, "and the damp and misty and humid environment is very suitable for aging whiskey in casks."
We continue inside, past the mash tuns and fermentation tanks, where malt, much of it imported from Scotland, is turned into the spirit's base, wort. We follow the pipeline of fermented liquid to a long hall where two rows of copper pot stills of varying shapes and sizes (each of which imparts a different flavor) distill the wort down to new-made whiskey—what we in the States call moonshine. As we walk, my guide breaks down Suntory's history. "Shinjiro's dream was to make a whiskey that would suit the taste of the Japanese," she says, "because when he started the business, he imitated Scotch whiskey, and Japanese were like, Oh, this is too peaty—we don't like this."
Copper pot stills at the Yamazaki Distillery
That first whiskey, 1929's Suntory Shirofuda ("white label"), may not have been a world-beater, but in 1937 the company put out a second one, Kakubin, which sold well throughout Japan. In the 1960s, highball bars began popping up, specializing in what has become Japan's signature cocktail—a diluted, highly carbonated whiskey soda. Highballs continued to grow in popularity into the 1980s, and in 1984 Keizo Saji, Torii's son and successor as Suntory president, put out the first Yamazaki single malt. The high-end Hibiki blended whiskeys (which contain both malt and corn liquor) followed in 1989. In 1994 came the Hakushu single malts, which are made at a gorgeous distillery in the Japanese Alps and are now nearly as prized as Yamazakis.
Our next stop on the tour is the aging warehouse. Yamazaki uses several types of cask: American white oak, Spanish sherry casks, French wine casks, and mizunara, an oak that grows on the northern island of Hokkaido. Whiskeys are aged in the different casks for years—sometimes as much as three decades—and then the blenders combine them. A common misconception is that single-malt whiskey comes from single casks; actually, expressions from various casks are blended to make a more complex final product.
At the end of the tour, I meet Shinji Fukuyo, Suntory's chief blender and the creator of the gold medal–winning Hibiki Japanese Harmony. Fukuyo got into the business while in college because one of his professors noted that he "seemed to like whiskey"; he worked at Hakushu and then at Morrison Bowmore in Scotland before coming to Yamazaki. As we stand next to a floor-to-ceiling window, looking out on a hillside bamboo grove, the bespectacled 57-year-old takes me through the tasting process for his brainchild.
Suntory Chief blender Shinji Fukuyo
He lines up 10 slim bottles ranging in color from pale flax to deep amber. Two are grain whiskeys, two are Hakushu malts, six are Yamazaki malts. (Two of the latter are aged in sherry casks.) He offers notes as we sip and spit in the same fashion as Suntory's blenders. The sherry cask whiskeys taste "like dried fruits." The grain whiskeys are "similar to bourbon—calm, sweet, easy to drink." A heavily peated Yamazaki is medicinal, "like you were in a hospital." A mizunara-aged Yamazaki has a "very elegant, spicy top note, an important aftertaste for Japanese Harmony." Finally, a whiskey aged in French oak wine casks is "the best sweet—mild, like a strawberry." I'm jealous when I discover that Suntory's blenders taste 200 to 300 whiskeys a day in search of the ideal combination of these flavors. The proportions are always changing, because each vintage—indeed, each cask—can taste different from the last.
As the country's whiskey has grown more popular overseas, Fukuyo says Japanese people have increasingly come to treasure it. "We have drunk whiskey for a long time, but now we've got a lot of awards, and foreigners can come to Yamazaki, so Japanese people ourselves are starting to get proud of Japanese whiskey.
The Yamazaki Whiskey Museum
After profusely thanking Fukuyo, I head downstairs to the Yamazaki Whisky Museum, where hundreds of bottles from across the whiskey color spectrum are lined up on backlit shelves. There's also a tasting counter, where I order a Yamazaki 18, a Hibiki 21, and a special Yamazaki aged in a type of cask called a puncheon. As I bring them over to an empty barrel-top table, an elderly Japanese man in a rather Scottish getup—argyle sweater vest and newsboy hat—comes over. He speaks a bit of English, and he tells me his name is Genji and he used to work as a tour guide here. (He's retired but still carries his old business card.) "I come here every day," he tells me, to have a drink and chat with tourists. He points out his favorite whiskey on the menu, the puncheon cask, and when I motion toward that very dram in my flight, he smiles broadly. I have one of the bartenders snap a photo of us, and I promise Genji I'll come back to Yamazaki soon.
I've flown halfway around the world to drink Japanese whiskey, and now I'm going a little farther. After a night perusing the eight-page whiskey menu at Bar Cordon Noir—a smoky, jazzy place just around the corner from Kyoto's bar-lined Pontocho Alley—I find myself touching down in Sapporo, Hokkaido's largest city. Here, I meet Emiko Kaji, who's giving me a tour of the Yoichi Distillery, the original home of Japan's other major whiskey maker, Nikka.
The Yoichi Distillery
It's the last week of April, and while Kyoto was warm and humid, here the skies are gray, with daytime temperatures dipping into the 40s. (While cherry blossom season has come and gone in Kyoto and Tokyo, the sakura have yet to bloom in Sapporo.) That's not to say it isn't beautiful; the train ride from Sapporo to Yoichi—broken up by a phenomenal sushi lunch at Masazushi in the small city of Otaru—skirts the rocky coast of the Sea of Japan, with snow-blanketed mountains rising all around.
There's a reason Masataka Taketsuru chose to open his distillery here. The Nikka founder, who was born into a Hiroshima sake-brewing family, had moved to Scotland in 1918 to study chemistry (i.e., distilling). There, he met a Scottish woman, Rita Cowan, who he married and brought back to Japan—an international romance that was the basis for Massan, a hit TV series that aired on NHK, Japan's national broadcaster, in 2014 and 2015. Taketsuru began working at the Yamazaki Distillery in 1923, but he had a fundamental difference in philosophy from Shinjiro Torii. While the Suntory founder wanted to produce a whiskey for the Japanese palate, his counterpart was determined to make authentic Scotch whiskey.
So, in 1934, Taketsuru decamped for Hokkaido, where the cold climate, rocky seashore, oak forests, natural reserves of grain, and peat bogs all reminded him of his wife's homeland. As I walk two blocks through a biting rain from the Yoichi train station to the distillery, I feel as if I'm at a crossroads where Japan and Scotland meet. The facility's exterior looks like a stone-walled Scottish castle—but with Eastern-style pitched red roofs.
Charring a barrels in the cooperage at the Yoichi Distillery
At Yoichi, I get to see some of the more industrial aspects of production. This is the last distillery in the world that heats its stills with coal, and in the stillhouse I watch as a safety-suited employee shovels coal into the furnace below one of
the six two-story-tall copper pots. "It's like a kettle on a direct fire, so it's very difficult to control the flame," Kaji says. "Our craftsmen have to look after the flame every seven or eight minutes from morning through evening. It's a tough job, but we stick to the coal fire because it makes a distinct flavor."
From here, we walk across the campus to the cooperage. In a space the size of a racquetball court, I watch as a cooper, Hiroaki Nishizawa, hammers the steel rings off a freshly charred cask. He sprays water into it, motions me close, and waves his hands over the top of the barrel, wafting a heavenly vanilla, banana-ester smell into my face. I'm woozy. Then he rolls another barrel onto a steel rack in front of an industrial torch. When he flips the switch, the barrel begins to slowly rotate, and when the torch turns on, a firestorm ensues, bursting into and out of and around the barrel in a hypnotic hail of sparks. After about five minutes, he flips the switch off. I ask Nishizawa, who has been a cooper for eight years (he shoveled coal prior to that), how he knows when to stop.
"When the torch turns on, a firestorm ensues, bursting into and out of and around the barrel in a hypnotic hail of sparks."
"There's no clear written manual," he replies. "I learned from my senior. Now we use a machine, but before that everything was done manually, so it was very difficult to do it right."
While the demonstration is spellbinding, I'm beginning to wonder when I can get a drink. As if in anticipation of that question, Kaji waves me toward the tasting bar, which is lined with tartan-patterned place mats. I want something I won't be able to get in the States, and the bartender brings three limited-edition single malts, each named after its flavor profile: Sherry & Sweet, Woody & Vanillic, and Peaty & Salty. The first is dark amber in color, and as I'm about to say that it reminds me of Macallan (which is also aged in sherry casks), bagpipe music comes on the stereo. The second has a strong bourbon character, thanks to American oak casks. The third is very peaty and salty (truth in advertising!), heavily influenced by the sea, surely the closest to what Taketsuru was going for. I posit that it's like three different musicians playing the same piece of music, and Kaji nods
A worker shovels coal into a fire to heat a still at the Yoichi Distillery
For my last sample, I try a limited-edition Nikka Coffey Grain, a higher-proof variation on the distillery's best-seller in the U.S. This one has an even stronger bourbon characteristic than the Woody & Vanillic, as it's made from corn. It's interesting, I say to Kaji, that one of the best-selling products from the Japanese distillery most closely associated with traditional Scotch-style whiskey isn't really a Scotch-style whiskey. I wonder, is it an advantage for Japanese distillers that they don't have as long a history as the Scots and the Kentuckians? That there's more freedom, less of a demand that they adhere to tradition?
"Yes, we have a lot of freedom to be more flexible and to experiment," she replies. "We don't need to stick to tradition. [But] we firmly believe that innovation starts from tradition."
Visiting Japan's most hallowed distilleries is a great way to learn about what makes the liquor here so good, but there's only one way to really get at the heart of a place's drinking culture: visit its bars. So, upon my return to Tokyo, I head for Shot Bar Zoetrope. Hidden on the third floor of an unassuming building on a quiet side street in the otherwise neon-blasted neighborhood of Shinjuku, this might be the single best place in the world to drink Japanese whiskey.
Atsushi Horigami pours a dram at Tokyo's Zoetrope Shot Bar
The bar is tiny—about the size of a New York City studio apartment, with a half-dozen or so stools at the bar, plus a couple of tables. When I walk in early in the evening, an old black-and-white Hollywood film is playing silently on the far wall, and there are only two people inside. One of them is Atsushi Horigami, who opened Zoetrope 12 years ago. He looks a bit like a middle-aged Pat Morita in a Hawaiian shirt, and he's standing in front of an astonishing wall of whiskeys that contains difficult-to-find bottles from all over Japan. Why, I ask him, did he fashion this tiny portal to heaven on earth?
"I like whiskey," he says. "Basically, I am a geek. Before I opened this bar, I visited so many other whiskey bars, but always the bartenders didn't know about Japanese whiskey."
Horigami estimates about 70 percent of his customers are foreigners, and right on cue three more Americans walk in. As he's seating them, I start chatting with the other guy at the bar, who's named Steel. He's in his mid-20s, with long hair and a blackout arm tattoo, and it turns out he's a bartender at Minneapolis's acclaimed Esker Grove restaurant. Much like me, he's come to do a drinking tour of Japan. So, what does he think of the whiskey?
"Hopefully, it'll be the next big thing in America," he says. "It's some of the best whiskey I've ever had, especially for cocktails. Once people try it, they're not too deterred by how expensive it is—they usually want to stay on it. People come in and ask about it all the time. They're like, 'Ah, Japanese whiskey,' and I'm like, 'Man, I only have Toki'"—an export-only Suntory whiskey made largely for highballs.
It's not a problem that's going away anytime soon. While Japanese companies are working on newer products, like Toki, Hibiki Japanese Harmony, and Nikka Whisky From the Barrel (which Nikka began exporting to the U.S. this spring), the aging process required for vintage whiskeys makes it impossible to ramp up supply in a timely fashion. For that exact reason, earlier this year Suntory discontinued the very bottle Murray is shilling for in Lost in Translation: Hibiki 17.
But, as I sit at the bar at Zoetrope, talking with my new friends and sipping whiskeys from Fuji Gotemba and Mars Shinshu—two smaller distilleries whose products are also (surprise!) exceedingly difficult to find abroad—I try not to focus on the privations that my fellow Japanese whiskey lovers and I will face in the years to come. Instead, I take heart in the good news: that a shared love of whiskey has helped connect me and these two bartenders from opposite ends of the planet. We don't need a translator. As Murray tells Scarlett Johansson: "The whiskey works."
Join United in helping disaster relief efforts and earn miles
Donate now
We're listening
Check out our newest destinations
United Airlines
united
To the 🌕 and back... and then to London. Thrilled to fly Apollo 15 Command Module Pilot, Col. Al Worden and the flag that flew to the moon and back in 1971.
United Airlines
united
To the 🌕 and back... and then to London. Thrilled to fly Apollo 15 Command Module Pilot, Col. Al Worden and the flag that flew to the moon and back in 1971
We Are United
weareunited
Last week EQUAL celebrated the launch of their first international chapter! We're thrilled to see you grow and foster diversity & inclusion around the 🌍.
#BeingUnited
We Are United
weareunited
EWR & LHR teammates had a hand in history this week by flying Apollo 15 Command Module Pilot, Col. Al Worden & the flag that flew to the 🌕 and back in 1971.
Watch our most popular videos
Flying the flame, igniting inclusion
It was an unusual sight: a flame on a plane -- but that's exactly what passengers on a flight from Boston to Chicago witnessed as we transported the very special cargo on July 18. The flame was enclosed in a secure lantern and accompanied by a Special Olympic athlete and two Guardians of the Flame – members of a group of more than 100,000 law enforcement officers whose role is to protect and ensure the delivery of the Special Olympics Flame wherever it travels.
This wasn't just any flame, however; it was the Special Olympics' Flame of Hope, the flame which lit the Eternal Flame of Hope to kick off Special Olympics' 50th anniversary celebration Friday morning.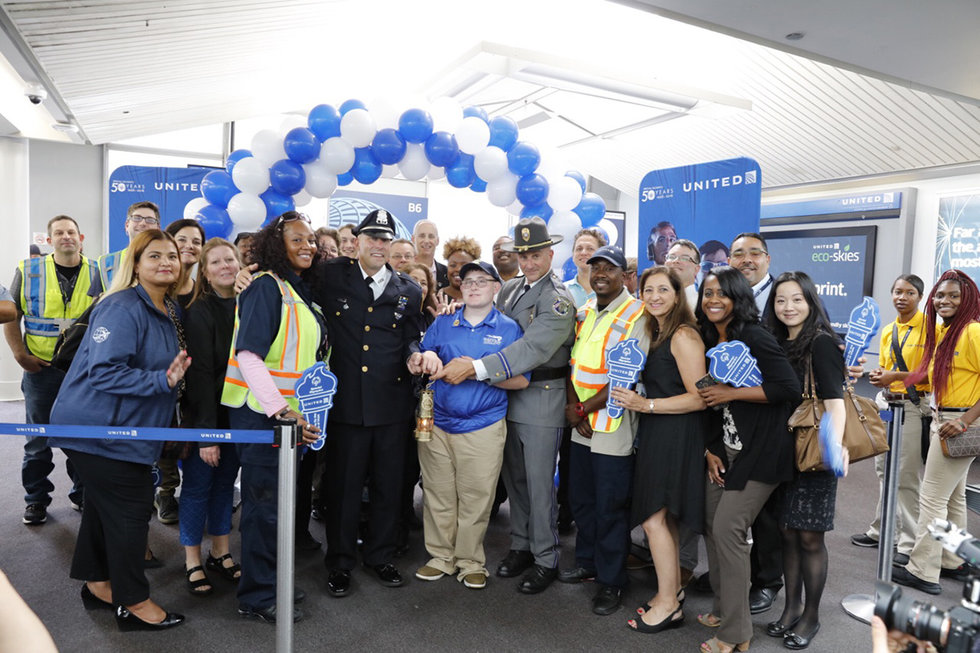 CEO Oscar Munoz, General Counsel and EVP Brett Hart; and Community Affairs VP Sharon Grant, along with many employees and customers, greeted the Flame upon arrival to O'Hare International Airport, where it was presented to local Guardians of the Flame.
We didn't just transport the Flame of Hope on board one of our flights, said Oscar. "That flight symbolized how we are taking the values of inclusion and respect, which that Flame represents, fully on board as a company."
From O'Hare, the Flame traveled to Soldier Field, the site of the very first International Special Olympics Summer Games 50 years ago, and where the Law Enforcement Torch Run® took place the morning of Friday, July 20. More than 100 employees participated in the event, a four-mile course along the lakefront in downtown Chicago, along with hundreds of law enforcement officers and Special Olympics athletes from throughout Illinois and the world.
I saw people from all over the world come together for a great cause, said Global Catering Operations Projects and Performance Manager Yana Strutz, who participated in the Torch Run, "It is wonderful to see my colleagues take time out of their busy schedules to ensure that Special Olympics athletes get the time and attention they deserve."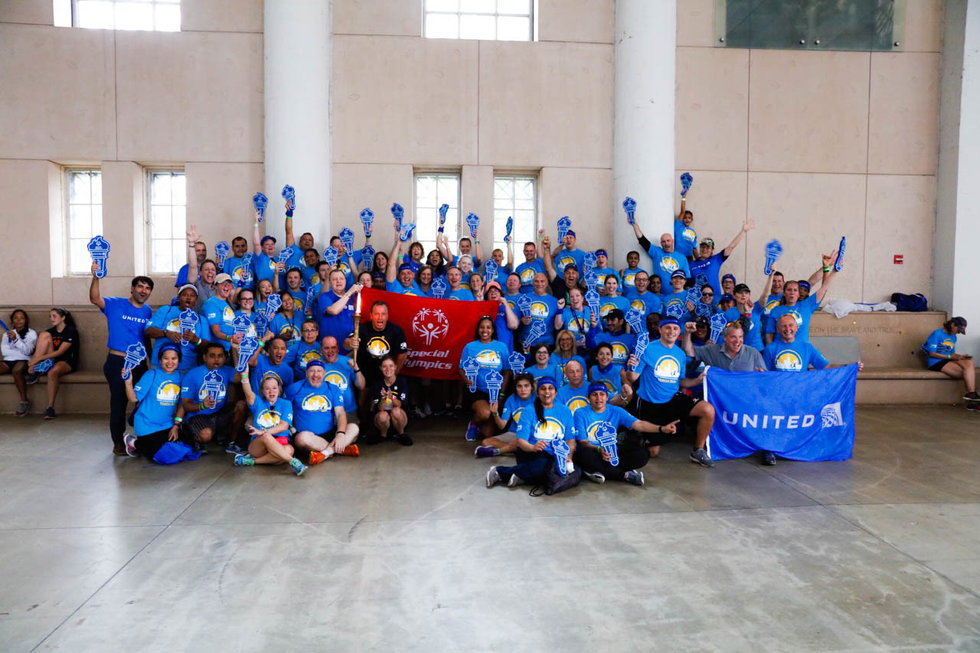 The run concluded with the lighting of the Eternal Flame of Hope monument, a flame that symbolizes the eternal hope that Special Olympics provides to athletes and their families. The flame will stay forever ignited inside the permanent, 30-foot monument outside of Soldier Field.
United will go beyond just flying the Flame of Hope on one flight, we will 'carry the torch' everywhere we fly and spread the light of this inclusion revolution. We intend to be ambassadors for this movement everywhere we operate, said Oscar.
Our partnership with Special Olympics represents our continuing effort to break down barriers and further build on Special Olympics' remarkable legacy of inclusion by engaging our employees around the world.
Image of United & Special Olympics: Taking inclusion to new heights
United & Special Olympics: Taking inclusion to new heights
Learn more
United & Special Olympics: Taking inclusion to new heights
On March 8, 2018, we announced a new global relationship with Special Olympics, an organization we've partnered with for many years focusing on supporting the spirit of inclusion with our employees through local communities and through our Charity Miles Program. United's increased sponsorship includes support for major Special Olympics events, including the Special Olympics 50th Anniversary celebrations in Chicago, site of the very first International Special Olympics Summer Games in 1968, and the 2018 Special Olympics USA Games in Seattle.
In addition, United will engage with local Programs in our key markets around the world. Special Olympics embodies our shared purpose to connect people and unite the world. With more than 5 million athletes and 1 million coaches and volunteers in 172 countries, our employees and customers will join forces with Special Olympics to achieve our shared vision of inclusion. Together, we hope to end discrimination against people with intellectual disabilities.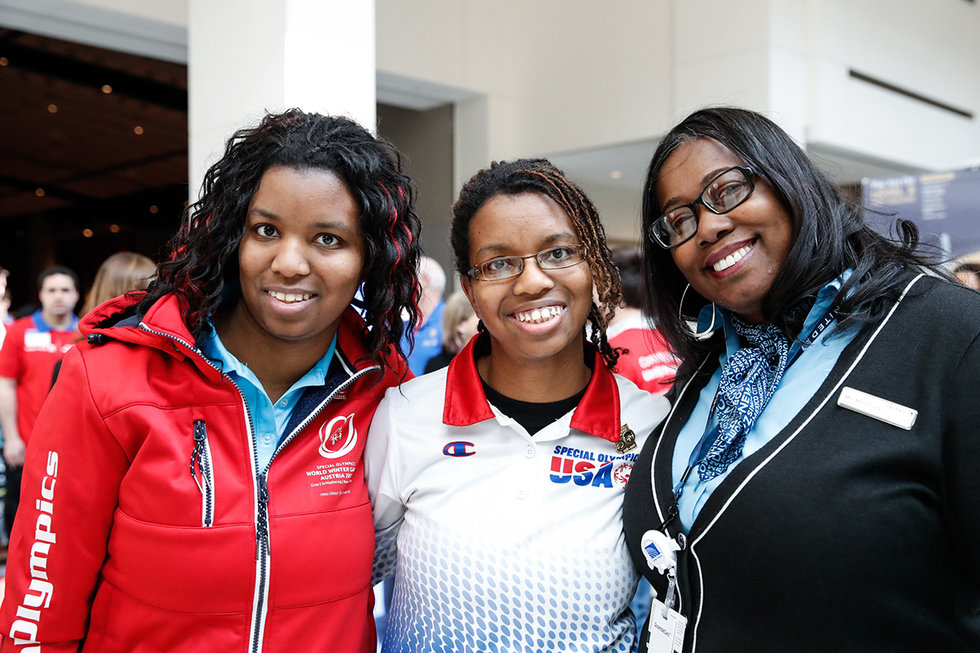 Our relationship with Special Olympics represents a continued effort to break down barriers and further build on the organization's remarkable legacy by engaging our customers and employees around the world. Working together, we created new training that specifically reflects insights from Special Olympics, including training scenarios with real-life situations that individuals with intellectual disabilities face when traveling. By the end of 2018, more than 60,000 United frontline employees will have participated in the new training modules that reflect Special Olympics insights as United takes steps to deliver a world full of inclusion.

Check back this summer for coverage from Special Olympics 50th Anniversary celebrations in Chicago and 2018 Special Olympics USA Games in Seattle.
Copyright © 2018 United Airlines, Inc.
All rights reserved.
Indicates an external site that may or may not meet accessibility guidelines.
Scroll to top
Scroll to top