Reveling in the blue-green waters of Havasu
Each week we will profile one of our employee's adventures across the globe, featuring a new location for every employee's story. Follow along every week to learn more about their travel experiences.
By SFO Recruiting Coordinator Jodie Marcaida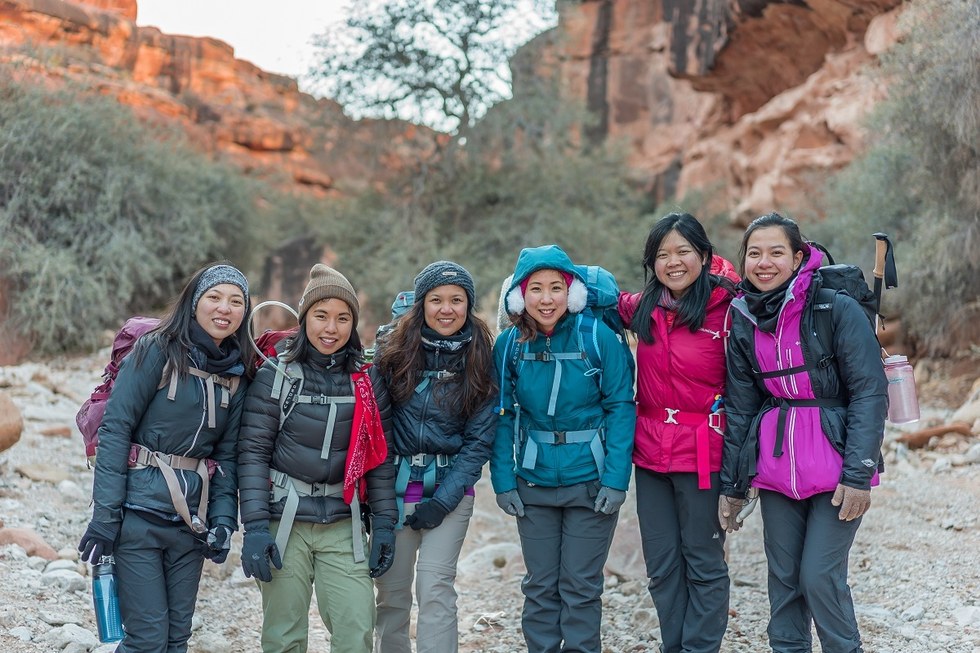 Raphy Cruz
I'm not an avid hiker, but being in nature, traveling and spontaneous outdoor adventures fuel my energies above anything else. I have always been fond of waterfalls, so after seeing posts on Instagram of a sublime blue-green waterfall, known as Havasu Falls within the Grand Canyon, I was continuously intrigued in going there.

My friends and I decided on planning a trip there for Memorial Day weekend. However, it's been a struggle to reach the campsite hotline all year round - especially if you're trying to go on holidays. They only have one contact number, and you could find yourself waiting countless hours or days glued to the phone, hearing the same beep and voicemail sound. As I was thinking of a perfect birthday getaway, I thought of Havasu again and decided to try my luck. Imagine my joy when, after a couple of rings, someone actually answered. I didn't think I would be able to go there so soon, but I'm so happy I was able to celebrate another year of my existence there and cross it off my travel bucket list.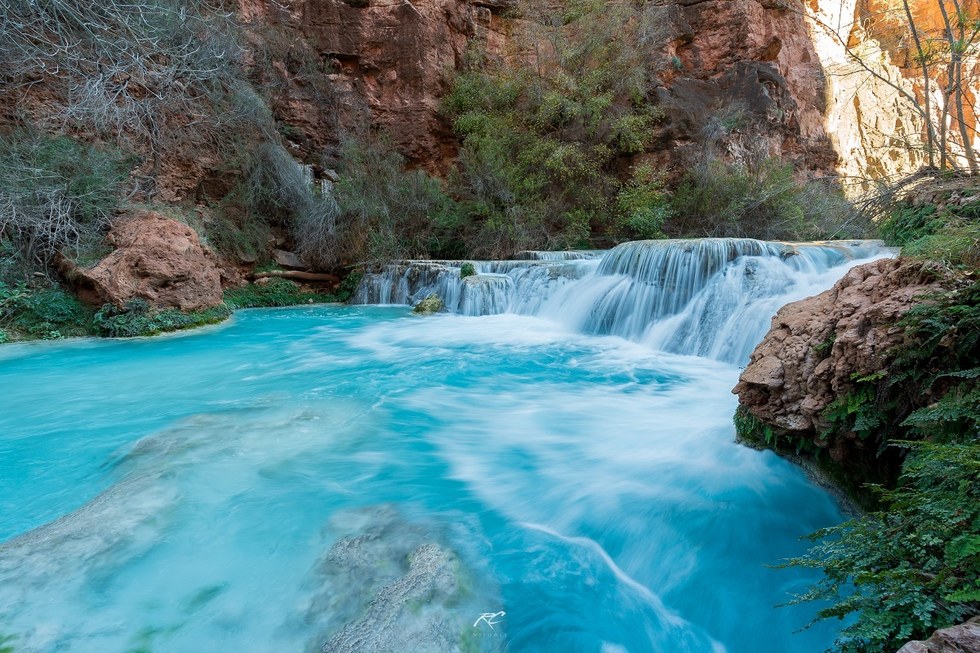 Raphy Cruz
We flew to LAS (Las Vegas) then drove for four hours to Supai, Arizona. The trailhead starts at the Hualapai Hilltop parking lot and leads to the Supai village for a good eight-mile trek, and then two more miles to the Havasu Falls itself. Havasu Falls lies within the Havasupai Reservation and is administered by the people of blue-green waters, more commonly known as the Havasupai Tribe. This place attracts thousands of visitors each year, which is a main reason why it's hard to book a room or campsite. In order to hike the trails you will need a permit and can only, but also easily, obtain one by calling the lodge or camping office.

I suggest spending two to three days in the area, so you can visit the other waterfalls, such as Little Navajo, Beaver Falls and Mooney Falls; find the "secret falls" and even go as far as the Colorado River. The water there is a pure aqua blue, which we were informed is attributed to the bicarbonate and minerals found in the water. Not only is the color beautiful, but the water is also completely fresh to drink. The 20-mile hike roundtrip was not an easy feat, but seeing four of the waterfalls nestled within the Grand Canyon in a span of two days was totally worth it.

If you don't want to hike the entire time, you can also rent saddleback mules or book a helicopter ride. But, of course, we opted for a full-on hiking experience by completing the whole trail on foot. If you ever plan to go, make sure to bring a lot of layers, water, food and a positive attitude to survive the hike.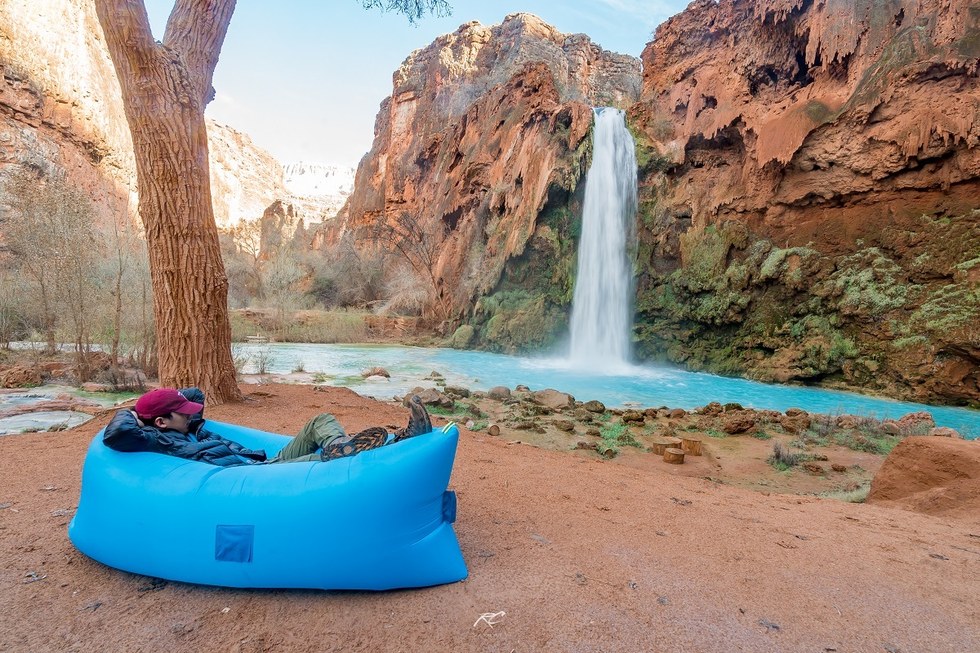 Raphy Cruz
Campsite reservations for this year began on February 1, while the hotel lodge booking for next year starts on June 1. Unfortunately, all the rooms for 2017 have been fully booked. But whether you choose to camp out or stay in the lodge, this trip will definitely be one of the most memorable experiences you'll ever have.

I'm very grateful that working for United has allowed me to go to places I once thought would only be remotely possible to visit in my lifetime. This trip was my favorite hiking trip to date and most memorable birthday yet.