Explore down under: Travel guide to Sydney
Flights to Sydney depart daily from the United hub cities of Los Angeles and San Francisco — and from Houston beginning on January 18, 2018 (subject to government approval). This new route will be the only nonstop service flight from Houston to Sydney offering hundreds of customers the opportunity to more conveniently fly to Australia.
Destination: Sydney, Australia
Australia's largest city is often overlooked as a major destination, perhaps because it's so far from the world's other great metropolises — New York, London, Tokyo. But the city of five million is as cosmopolitan and as packed with appealing places and activities as most of the world's other great cities. It's also the best launching point for explorations of the Sixth Continent.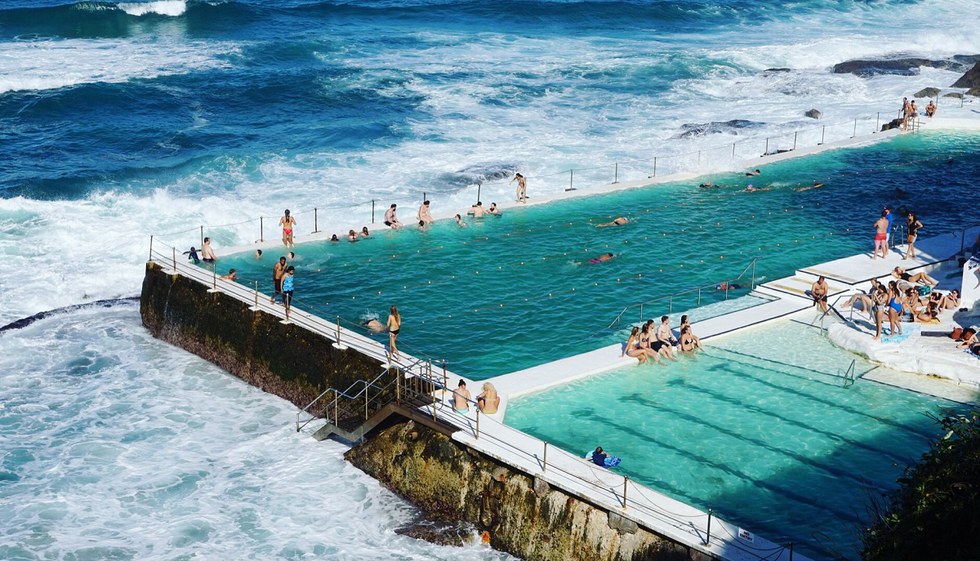 Bays and beaches
Bays, beaches and the world's largest natural harbor define Sydney. You're never far from a sandy beach, a waterfront path or a pedestrian-friendly bridge, which are all well-used by locals and visitors alike. Bondi Beach is famous for sunbathing, surfing and beach volleyball (contests were held there during the 2000 Summer Olympics). From Sydney Harbour, you can board a jet boat or whale-watching boat, depending on whether you favor high-speed thrills or humpback photo ops (sighting season is April to December). Don't forget that Australia's reversed seasons make January and February the warmest months, although the average daily highs are in the comfortable sixties or seventies year-round.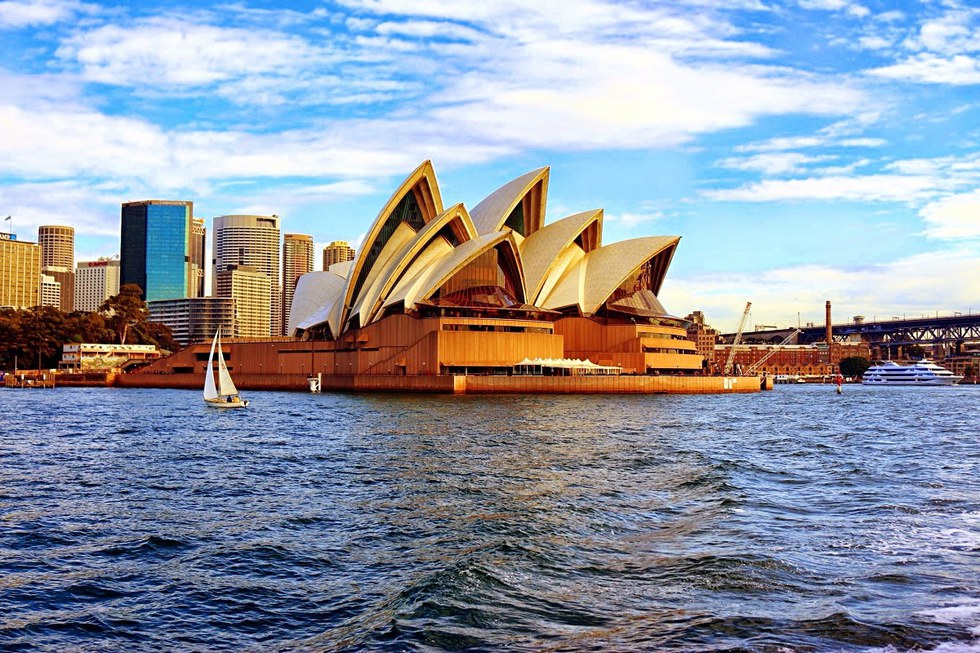 City center sights
The iconic Sydney Opera House, which hosts tours and a variety of events in addition to opera, is just one of several popular attractions in the heart of walkable central Sydney surrounding the main harbor. You can also climb to the top of the Sydney Harbour Bridge or Sydney Tower and stroll through the Royal Botanic Garden or Sea Life Sydney Aquarium. You can admire uniquely Australian snakes and reptiles at the Australian Museum, and board a submarine and a replica of the research vessel James Cook sailed around Australia's coast at the National Maritime Museum.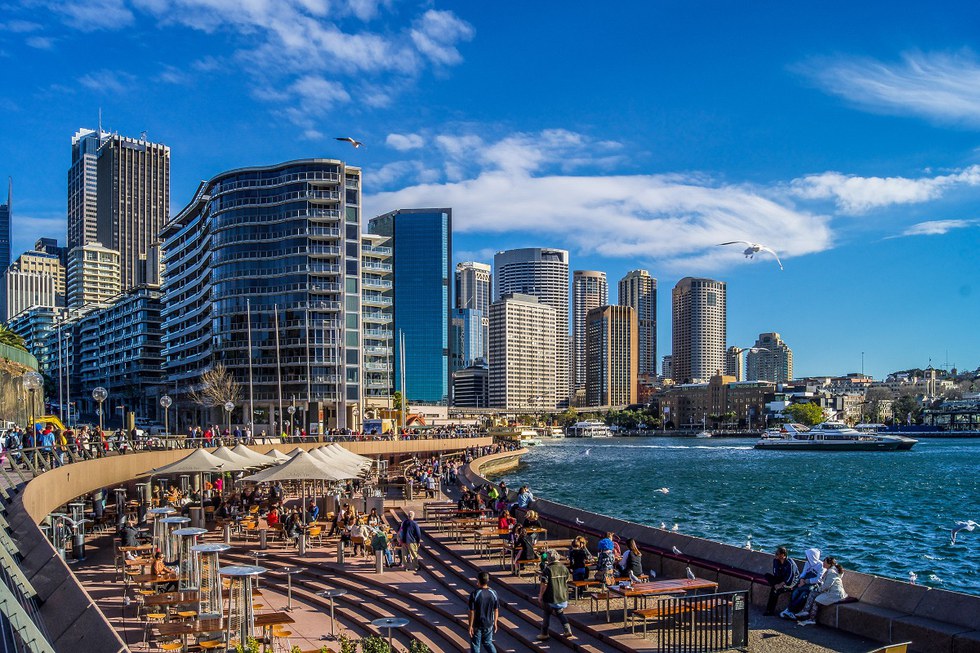 Eat, drink, Sydney
Sydney's location in the South Pacific is a boon for the city's restaurants, where fresh lobster, prawns, salmon and abalone are on many menus. When you're thirsty, you can drink in the subculture of independent coffeehouses and tea houses by day and wine bars well-stocked with bottles filled in nearby Hunter Valley at night. And with nearly a quarter-million Sydney residents born in China and another quarter-million from India or the UK, outstanding Chinese restaurants, Indian restaurants and English pubs are everywhere. There's also a large Italian-born population whose delicious restaurants reside in Little Italy — and an inexpensive Thai restaurant seemingly on every block. There's something for adventurous eaters, too, as many menus feature kangaroo or crocodile.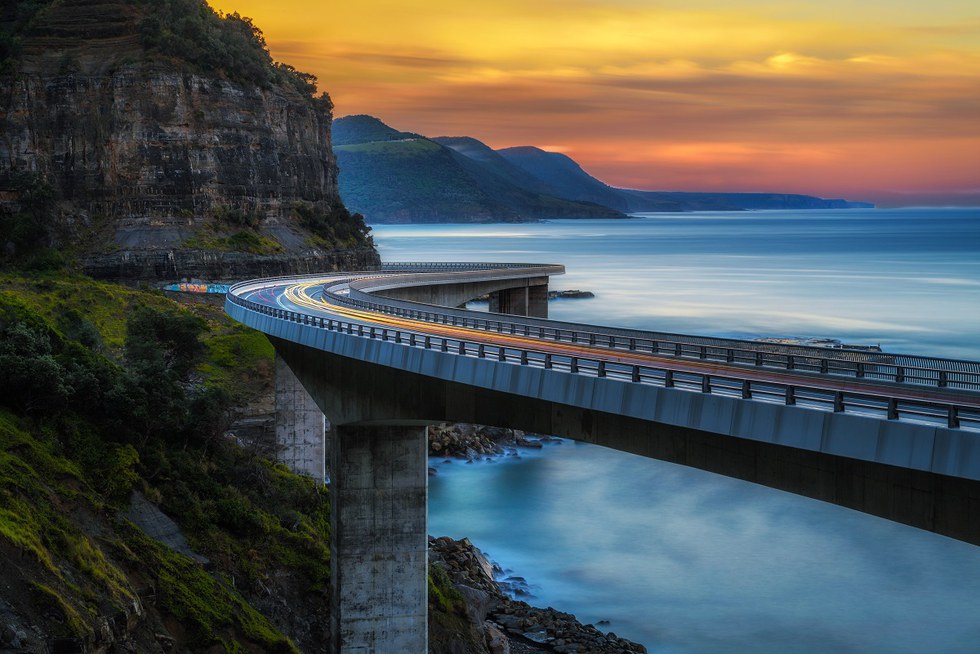 Gateway to Australia
Sydney International Airport is by far the nation's busiest, the gateway for most travelers who come to witness Australia's wonders. After recovering from their flights and then seeing Sydney, many visitors venture out on the long coastal drives south to Melbourne or north to Brisbane. Each trip takes about 10 hours if you drive straight through from Sydney, but each really deserves several days of exploring. Both drives are lovely, winding past national parks, wineries, Gold Rush villages, surfing towns and countless beaches. If your time is limited, you can instead fly between cities. United partner Air New Zealand connects Sydney with Melbourne and Brisbane, as well as Adelaide, Perth, and Cairns (the town nearest the Great Barrier Reef).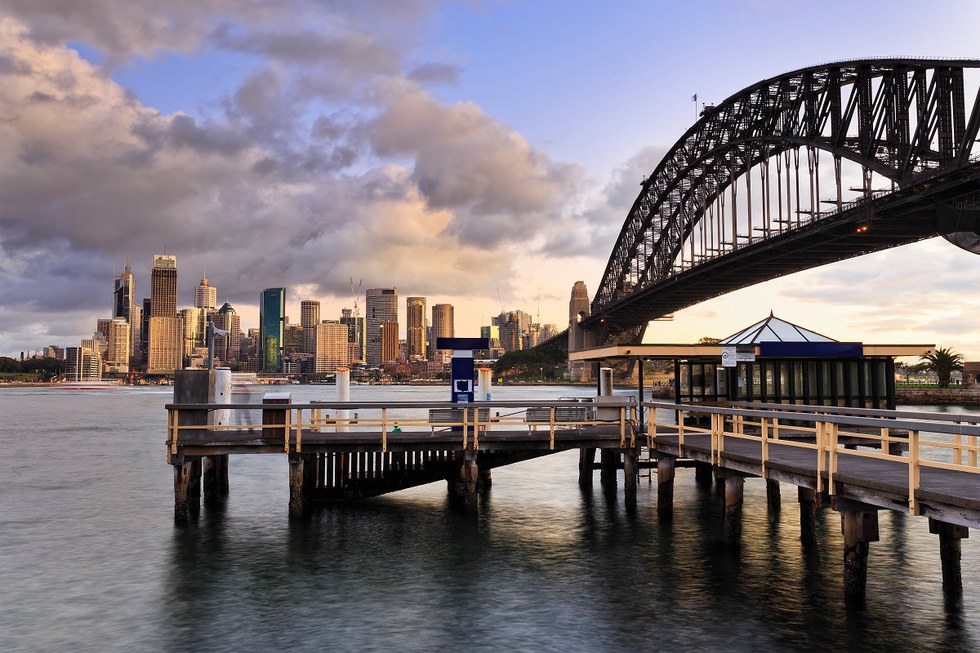 Getting around
Negotiating Greater Sydney is easiest without a car because the network of light-rail trains, buses and ferries is extensive. Uber is also a good option and much more affordable than taxis. Driving can be a headache in Sydney because it's a big city with big-city traffic and because Americans have to adjust to driving on the left side of the road. Along with the reversed seasons, that's another aspect of a Down Under visit that may seem upside-down. But if you're looking to take it all in, driving up and down the coast is the way to go.
If you go
Flights from Los Angeles and San Francisco to Sydney depart daily, with the addition of flights from Houston planning to take off in January 2018. Visit united.com or use the United app to plan your Australian adventure.