Exploring the land of smiles
Each week we will profile one of our employee's adventures across the globe, featuring a new location for every employee's story. Follow along every week to learn more about their travel experiences.
By San Francisco-based Base Technician James Hoang
Early in June this year, a good friend and co-worker of mine, Allen Chang, inquired about the places to visit in Thailand. So I took the opportunity to take his family on a tour around the "Land of Smiles." We flew to Korea and enjoyed a few hours at the airport in Incheon. When we arrived in Bangkok, my friend and driver, Chok, gladly picked us up. We were worn out from the long-haul and connecting flights, so we rested that day. The following day, however, we were already early and excited to go on our excursion.
The Chao Phraya is the major river in Thailand and one of the most convenient ways to visit the numerous temples in Bangkok. We boarded one of the small tour boats waiting at the pier and visited several temples built along the river. It was a simple hop on and hop off as we traveled up the river. We were amazed by the details of some of the decorations and hand carved statures as well as the unforgettable sense of peace and tranquility once we set foot in these temples.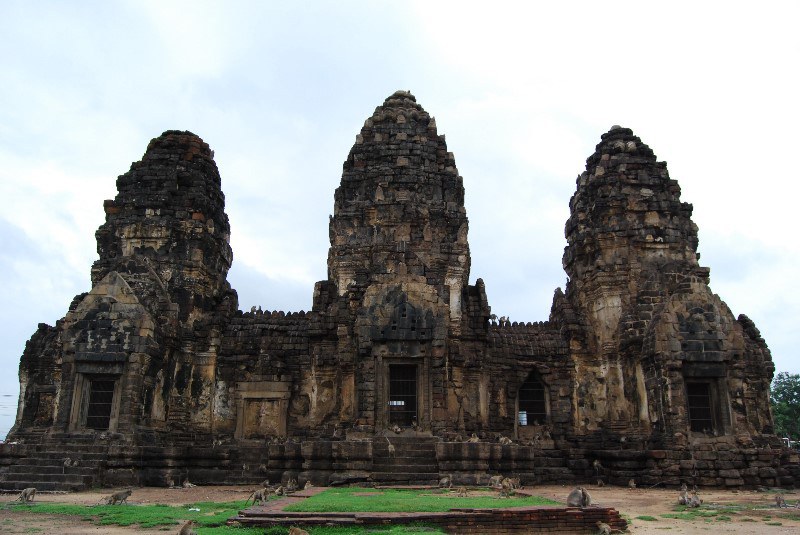 Allen's two sons convinced us to visit Phra Prang Sam Yot, a monkey temple that is located in Lopburi, a two-and-a-half hour drive north of Bangkok. The place is known for its monkey festival, which is held every last Sunday of November and has been featured on National Geographic. Lopburi is home to more than 2,000 monkeys, and they are very honored and celebrated by the local people. They are fed by the locals and, since they are not afraid of human contact, they steal whatever items or food they can find from unwary tourists.
Traditionally, long tables are set up early in the morning before the festival. Fruits and vegetables are then placed on top of the tables and are covered with large cloths. After the monks give their blessing and the townspeople show their appreciation, the festivities start and the monkeys come by the hundreds and grab whatever fruits or treats they can get their hands on. So you can just imagine the energy, noise and clamor from the monkeys and the people alike. It was truly fascinating.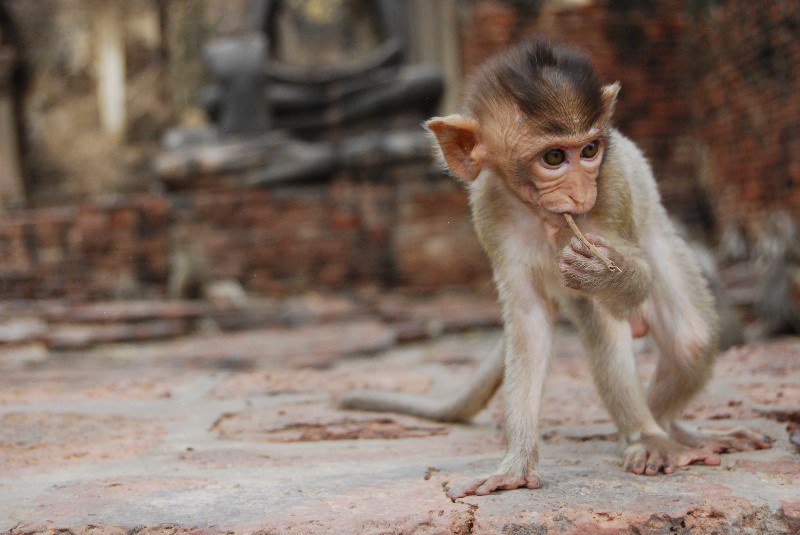 Our encounter with the monkeys was absolutely awesome. They're very friendly and always curious, especially when it comes to shiny objects. So it's definitely advisable to leave anything valuable in your car because, once they grab it, you'll never get it back!
Our next destination was the River Kwai, which is a three-hour drive east of Bangkok. We had the chance to explore the famous bridge of the Burma Railway, which crosses the river at Tha Makham Subdistrict of the Mueang District. Crossing the narrow bridge gave us the sense of understanding and a piece of Thai history and culture.
Thailand's countryside is extremely beautiful, with lush green trees that lined the roads. The view of cascading limestone mountains was magnificent. Not to mention the fruit and barbecue stands that often refueled our taste buds.
Our final destination was the town of Kanchanaburi, a historical town known for its infamous World War II Death Railway to Burma (now Myanmar). It is also known for its accessible waterfalls and national parks. But what really drew us to Kanchanaburi was the ElephantsWorld, a nonprofit organization that offers a safe sanctuary for sick, old, disabled, abused and rescued elephants in Thailand.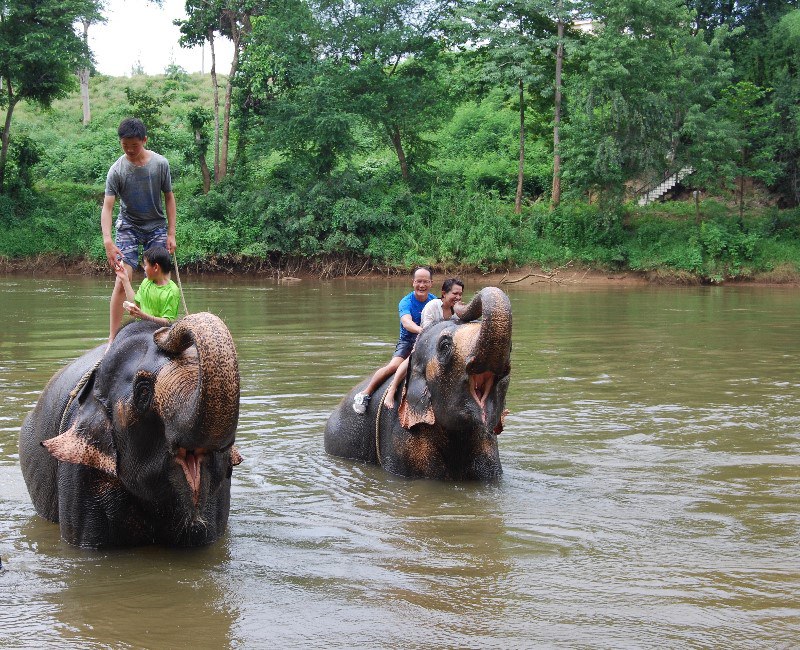 We couldn't contain our excitement when we finally experienced our elephant encounter. We got acquainted with these beautiful creatures after feeding them. It was then when we realized that elephants have a docile and gentle demeanor. Our entire day was spent with them as we enjoyed the fun in the sun, warm breeze and the gentle, flowing river that is surrounded by thick covered leaves. Our excitement could not be contained -- we were just like kids in the playground full of joy and laughter. The elephants enjoyed us as well, and they most definitely enjoyed the body scrub we gave them.
When we returned the elephants to their safe house, one of my friend's sons fell into tears. He didn't want to leave the river. I heard my friend whisper to the elephant, "I will see you again, soon."
Our trip to Thailand was short, but most of all it was memorable. The memories we've shared, most especially with my friend's two boys, were really worth our while. From the monkey encounter (they've conquered their fears of interacting with them) to admiring the spectacular mountains, views and rivers that surround Thailand, to experiencing the love and warmth of the elephants, Thailand is truly unforgettable.
As I end my travel blog, I would like to say in Thai, "Khob Khun Krab!" which means "Thank you!"