Exploring the many wonders of India
A land of extraordinary beauty, history and diversity, India should be on every traveler's bucket list. With more than a million square miles to cover, one visit just wouldn't be enough. Often times, visitors to India try to cram too much into one trip. Seeing each city at a slower pace and experiencing the culture will be more rewarding than hurriedly checking off as many cities as possible. Here are five cities that should be at the top of your itinerary when visiting India for the first time.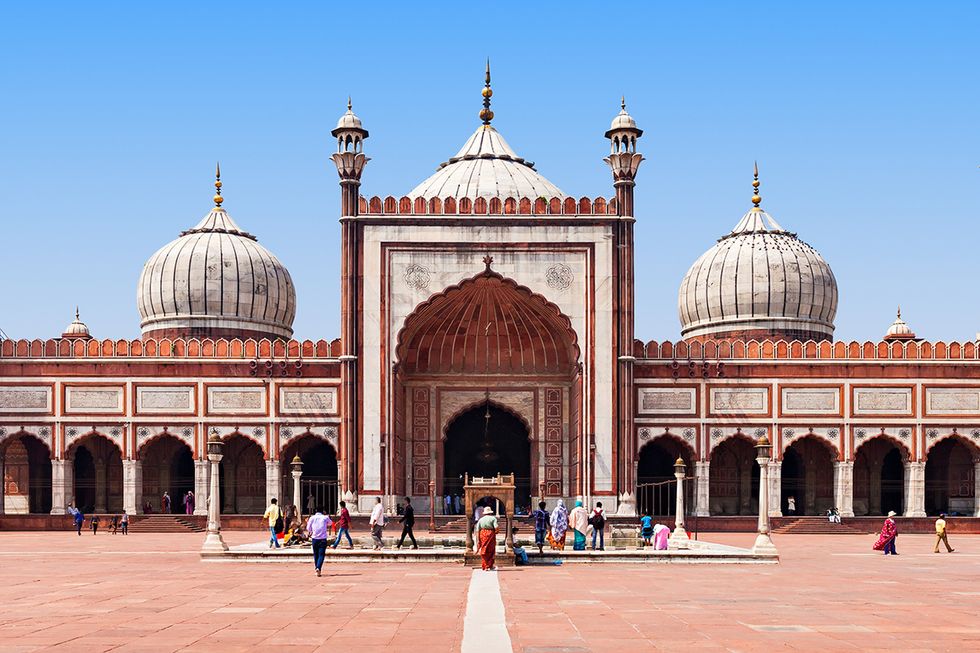 Delhi
The temptation for many international travelers is to land in Delhi and head straight to Agra to see the majestic Taj Mahal or to visit the many ancient fortresses in Jaipur. To overlook India's capital is a crime — the city is a historic heavyweight and symbol of the old and the new.
From a tourist's perspective, the city can be split between New and Old Delhi. The latter is a frenetic maze full of backstreet bazaars and home to the mighty Red Fort and the Jama Masjid, India's most imposing mosque. Founded in 1648, Old Delhi was built as a walled city within Delhi that was home to elegant mansions where nobles and members of the royal court lived. To the south, the British-built New Delhi is a district of wide, tree-lined boulevards, museums and the impressive Rajpath, a ceremonial boulevard whose name translates as 'King's Way.' Now, New Delhi serves as the capital of India with all three seats of India's government residing there.
An incredible array of markets, some of India's most delicious street food and a growing number of chic cafés and bars should convince you to prolong your stay, before you head off on your next adventure.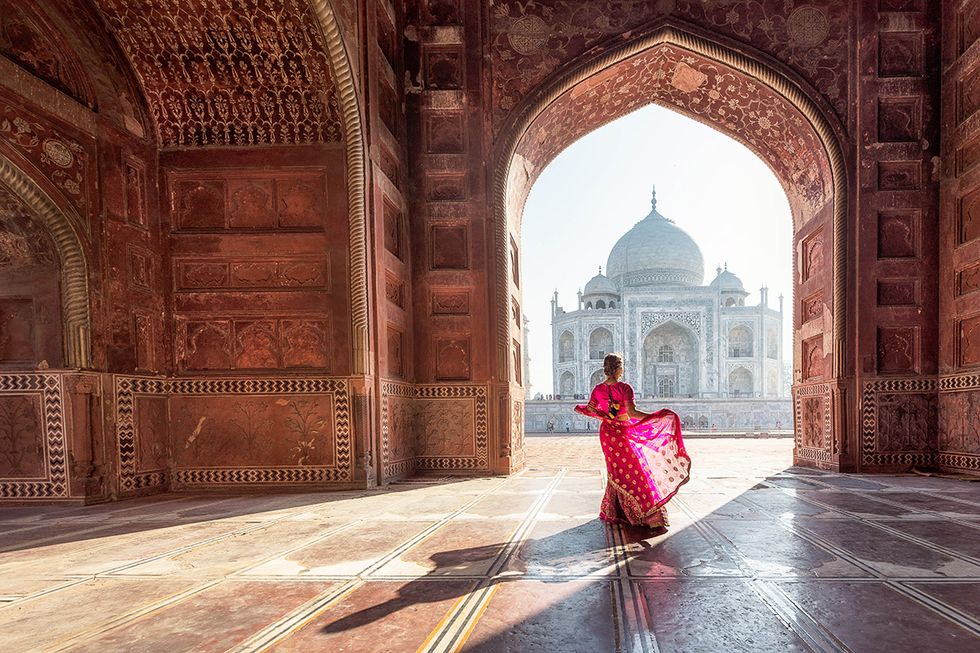 Agra
A four-hour drive or two-hour train ride south of Delhi, you'll come to Agra. More specifically, you'll come to Agra and India's monument to eternal love, the magnificent Taj Mahal. Completed in 1653, the Taj Mahal was commissioned by the Mughal emperor, Shah Jahan, as a symbol of love and final resting place for his wife, Mumtaz Mahal. Believe the hype: the ivory-white marble mausoleum is everything you imagined and reason alone to visit India — as eight million visitors do every year. Pro tip: visit as early as possible to give yourself a chance of capturing a photograph without anyone else in the frame.
As impressive as it is, the Taj Mahal is by no means Agra's only attraction. As India's capital under the Mughals, that empire also left behind a magnificent fort and a number of must-visit mausoleums and tombs. Most of the major monuments, including the Taj Mahal, are lined up along the banks of the Yamuna River, which runs down the city's eastern edge.
It's possible to visit on a day-trip from Delhi, but a fleeting visit won't do the city justice, so plan to spend a couple of days here. Most tourist itineraries include Agra as one part of India's classic 'Golden Triangle,' alongside Delhi to the north and Jaipur to the west.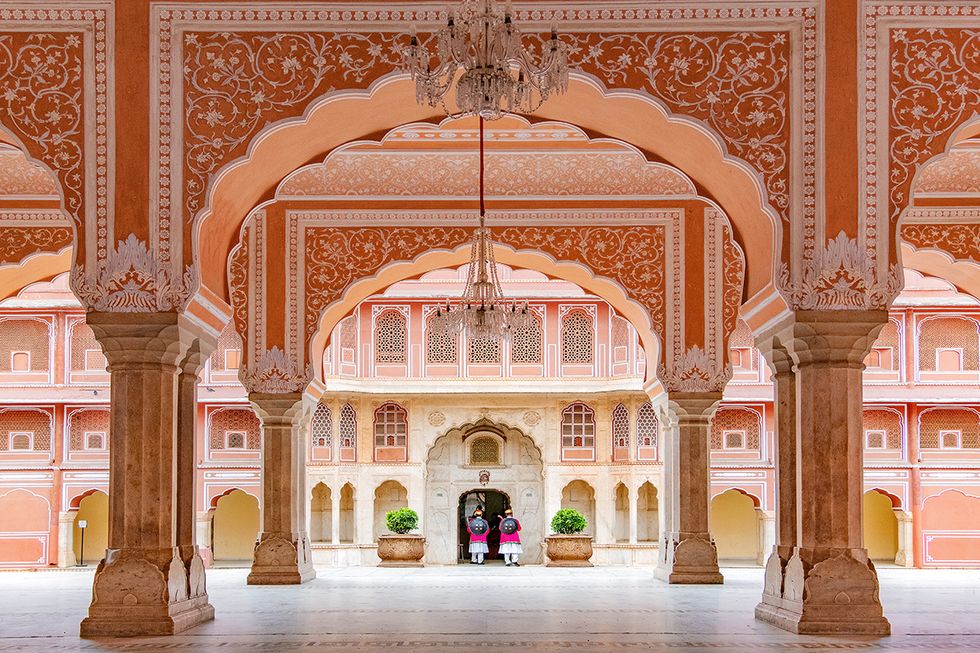 Jaipur
Rajasthan's capital is the doorway into India's most flamboyant state. Juxtaposing centuries-old institutions and bazaars with its modern charms, the 'Pink City' (named for the color of the buildings in its historic center) is a tumultuous but utterly intoxicating city that dizzies the head but enriches the soul. Head for the heart of the city for a trio of must-visit attractions: the opulent City Palace, still home to India's royal family, the 18th century Jantar Mantar observatory, and the honeycomb Hawa Mahal palace.
The jewel in the city's crown lies further out, however. The 400-year-old Amber Fort is a shimmering complex of palaces and fortifications 8 miles north on the Delhi Jaipur Highway. It's home to countless treasures, artworks and the dazzling Sheesh Mahal hall of mirrors.
No trip to Rajasthan is complete without traveling to Udaipur. If you have a few extra days, head southwest from Jaipur to Udaipur, or the "City of Lakes," known for its lavish royal residences and opulence. While you're there, stay at the magnificent Taj Lake Palace located on the island of Jag Niwas in Lake Pichola. It's recognized as one of the most romantic hotels in the world — you'll feel like you're staying in a palace where luxury abounds.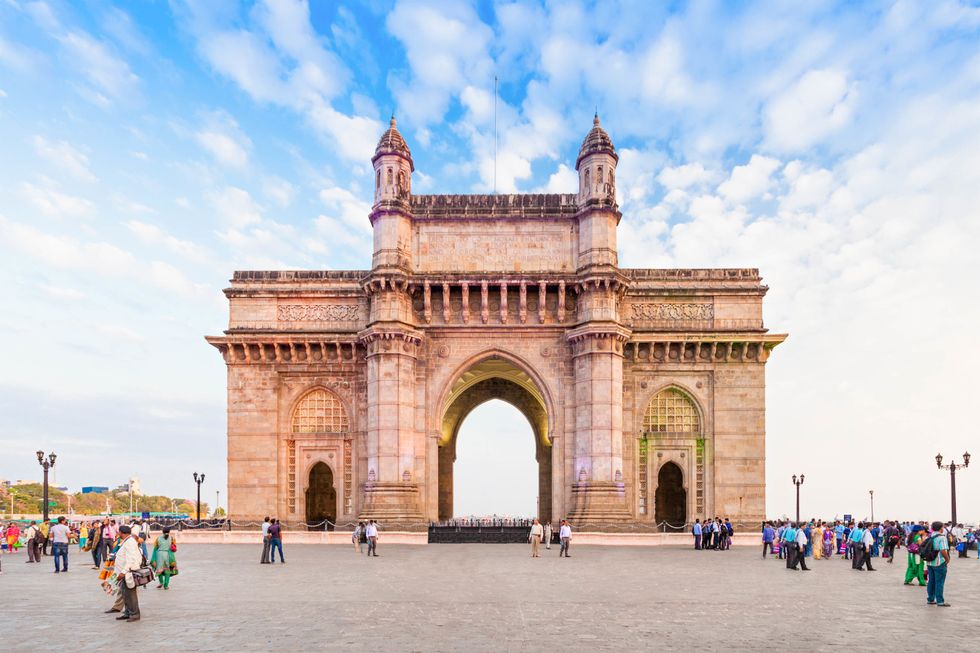 Mumbai
After exploring the classic Golden Triangle, add Mumbai (formerly known as Bombay) to your itinerary. India's most westernized city is packed onto a narrow spit of land curling out into the Arabian Sea. Mumbai is technically an island, connected to mainland India by a series of bridges and causeways. Expect heat, humidity and an almost overwhelming number of human beings — the Maharashtra capital draws comparisons with New York City, but there's far more hustle and bustle because this city never sleeps.
Relatively young, the city was transformed from a fishing settlement into a trading hub in the 17th century, then slowly turned into the megalopolis it is today. India's largest city and financial hub, glass and concrete superstructures dominate the skyline, particularly in the city's center and along the opulent waterfront, yet historic treasures are there to be uncovered. From the gothic Chhatrapati Shivaji Terminus to the city's most celebrated landmark, the Gateway of India, to Elephanta Caves, Mumbai has enough landmarks to sate your thirst and fill your phone with photos.
But to immerse yourself fully in the city and its people, consider taking a bike tour at dawn, or gazing in awe on a Bollywood studio tour.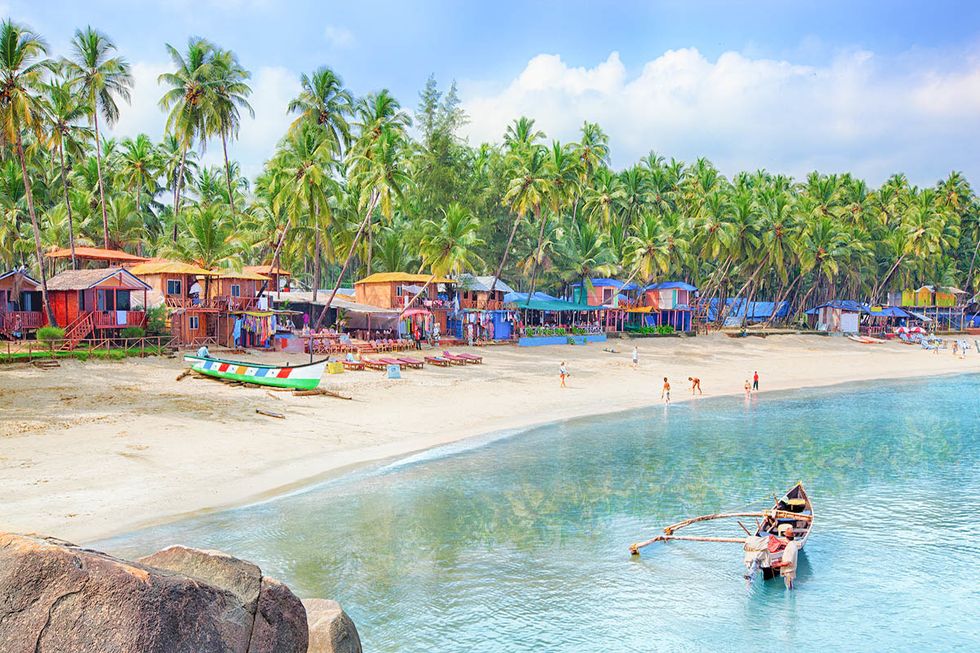 Goa

Tucked into the south-west coast of the sub-continent, India's smallest state is among its richest, in large part thanks to the tourists who flock here each year. With over 80 miles of coastline and a famously relaxed beach vibe, it's easy to understand why. While overcrowding has blighted the likes of Anjuna, Calangute and Vagator beaches, the alternatives further south still offer a taste of paradise.
For five-star resorts, long, empty beaches and the most obvious evidence of more than four centuries of Portuguese rule, head for Central Goa and the capital Panaji.
The north offers the best boutique properties, a beautiful crowd, India's most inventive food scene and a strong emphasis on yoga and wellness. Aim for the beaches of Mandrem, Ashvem and Arambol.
But, to escape the crowds as much as possible, head to the South Goa coast, from the Sal River to Canacona. There you'll find palm-fringed beaches, temples, coconut groves, fishing villages and an inner peace you never knew existed.
The basics
When to go
As a general rule, avoid the monsoon season and punishing heat from May to September and aim instead for the cooler and, dry season that runs from October to March.

The logistics
A vast country with huge distances to cover, where possible, take internal flights that will minimize your travel time. The largest distance of these five cities – from Delhi to Goa – takes 35 hours to drive, or around two-and-a-half hours to fly. Happily, all of the cities listed here can be reached through direct or connecting flights. If time isn't an issue, take a train at least part of the way. India's national rail network reaches every city listed above and is an experience not to be missed.
To first get over to India, United Airlines flies to both Delhi (DEL) and Mumbai (BOM) from New York/Newark (EWR). For further details and to book, visitunited.com or download our convenient United app.
Calling all AvGeeks and travelers! Here's a fun way to take your next video call….from a United Polaris seat, the cockpit or cruising altitude. We're introducing United-themed backgrounds for use on Zoom, a video conferencing tool that many people are using to stay connected.
So for your next meeting or catch up with friends and family, download the app to either your computer or mobile device to get started. If you've already downloaded Zoom you can skip ahead to updating your background image (see instructions below).
Start here by downloading your favorite United image to your computer or mobile device. Just click "download" in the bottom left corner of the image.
Next go to your Zoom app (you'll need to download the app to access backgrounds) and click on the arrow to the right of your video camera icon in the bottom of the screen.
From here select, "choose virtual background" to upload your uniquely United photo.
When and where possible, we are working to repatriate travelers who are stranded abroad in the wake of the COVID-19 crisis. Our teams are working closely with government officials here in the U.S. as well as in other countries where flying has been restricted to gain the necessary approvals to operate service. In regions where government actions have barred international flying, we have coordinated with the the U.S. State Department and local government officials to re-instate some flights. Additionally, we have been operating several extra flights to countries in Central America and South America as we continue to play a role in connecting people and uniting the world.
We have operated more than 56 repatriation flights from Panama City, Guatemala City, Quito, Lima, San Pedro Sula, Tegucigalpa and Roatan, bringing nearly 8,000 people home. We will continue working with government officials to operate extra flights to Houston from Quito, San Pedro Sula, Tegucigalpa and from Lima to Washington Dulles and beginning April 5, we will begin operating multiple charter flights between Delhi and San Francisco. We continue to review more opportunities for flights between the United States and other countries to bring citizens home.
Video provided by the U.S. Embassy Ecuador of Americans returning home on United.

Additionally, our Customer Solutions and Recovery team is working with customers in the following markets to rebook them on flights back to the United States as capacity allows, either on our aircraft or on one of our airline partners' planes:

Quito, Ecuador
Managua, Nicaragua
Roatan, Honduras
San Pedro Sula, Honduras
Amsterdam
Brussels
Munich
Singapore
Tokyo-Haneda
Seoul, South Korea
Melbourne, Australia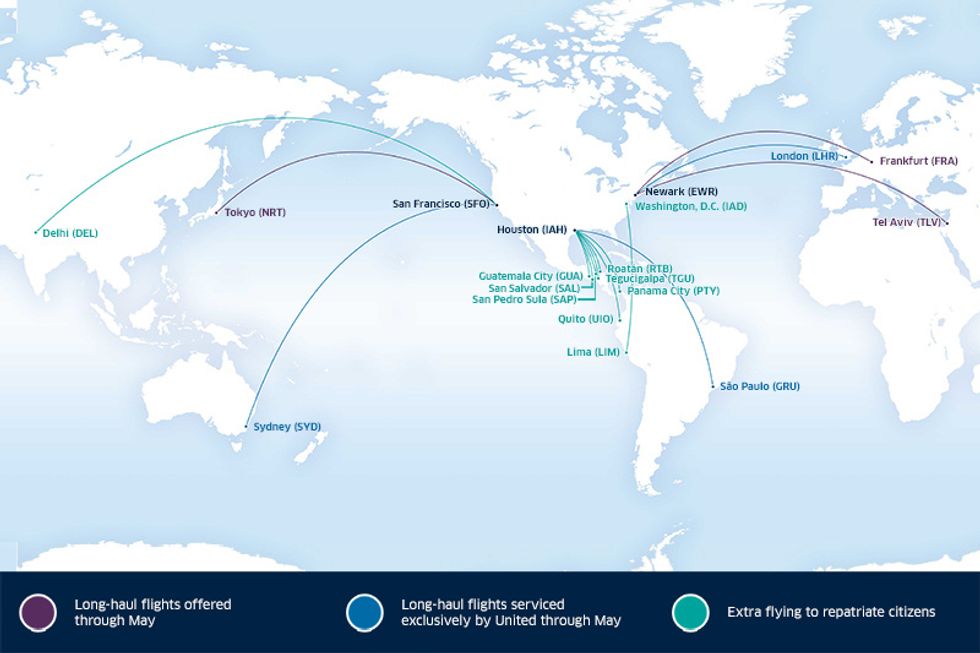 We also recently reinstated several international flights back into our schedule to support customers and essential businesses which depend on these routes. As a result, we will be the only airline to offer service between Newark/New York and London, San Francisco and Sydney, as well as Houston and São Paulo, Brazil.

In the midst of mobilizing our cargo operations, our teams at New York/Newark (EWR) and Jacksonville (JAX) stepped in to assist Roche Diagnostics with transporting a vital component for an instrument being used for COVID-19 testing.
The component was stuck at EWR en route to the Mayo Clinic in Florida after another airline's flights were cancelled. A Roche employee contacted us asking for help and, within a few hours, our teams had the piece loaded onto a Jacksonville-bound aircraft, with arrangements in place to deliver it to the Mayo Clinic.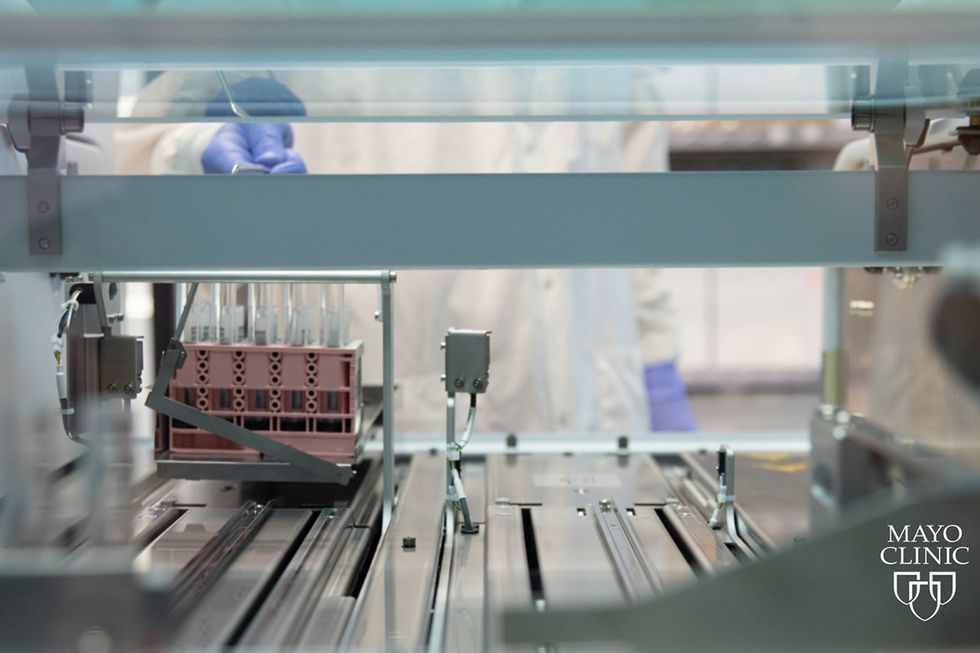 The item we shipped will allow the Mayo Clinic in Florida to process hundreds of COVID-19 tests per day. Mayo Clinic Laboratories has been on the front lines of increasing testing capacity to expedite caring for patients at this critical time and working to ease the burden being felt at test processing laboratories in a growing number of areas.

Together, we are facing an unprecedented challenge. United Together, we rise to meet that challenge.
Check out our newest destinations
United Airlines
united
We continue to work with government officials to bring Americans home. In addition to flights from Central & South America, we have charter flights planned from India. Learn more about our repatriation efforts in the wake of COVID-19 here:
uafly.co/3aExaOL
#UnitedTogether
United Airlines
united
When
@RocheDia
needed to ship a vital component of a COVID-19 testing unit from New Jersey to Florida, United Cargo jumped in to help. Read about how this part will allow
@MayoClinic
to process hundreds of tests per day for cases in the Southeastern U.S.
uafly.co/2UzOAGW
United Airlines
united
International schedule update: We know some people around the globe are displaced and still need to get home. We are reinstating some international flights over the next few days and will continue to fly six daily international flights through May.
uafly.co/3a5Dj6p
United Airlines
united
We have extended our change fee waiver to cover travel through May 31, 2020: - You can change or cancel your flight on
united.com
or through the app – a phone call is not required - For the latest on our commitment to your safety, visit
united.com/coronavirus
We Are United
weareunited
Shoutout to our operations team, who are working to properly park, maintain and store many aircraft in the
#BeingUnited
fleet. These aircraft are being housed across our seven hubs, maintenance facilities in CLE and MCO as well as at offsite facilities in New Mexico and Arizona.
We Are United
weareunited
Tomorrow, Oscar and Scott will host a companywide town hall to discuss the latest developments in managing the effects of the coronavirus (COVID-19). You can join the livestream event at 1:20 p.m. CT here:
uafly.co/39AV25m
We Are United
weareunited
Tomorrow, Oscar and Scott will host a companywide town hall to discuss the latest developments in managing the effects of the coronavirus (COVID-19). You can join the livestream event at 1:20 p.m. CT here:
uafly.co/39AV25m
.
Watch our most popular videos
Copyright © 2020 United Airlines, Inc.
All rights reserved.
Indicates an external site that may or may not meet accessibility guidelines.
Scroll to top
Scroll to top