Exploring these 7 cities of Old World Europe
When it comes to ancient history, Europe is a treasure trove. A continent dating back several thousand years, discovering ancient history in Europe is rarely a difficult task. Just walk around one of the seven cities listed below to see for yourself. You'll be sure to notice all of the architecture, history and monuments that make each city a must-see destination.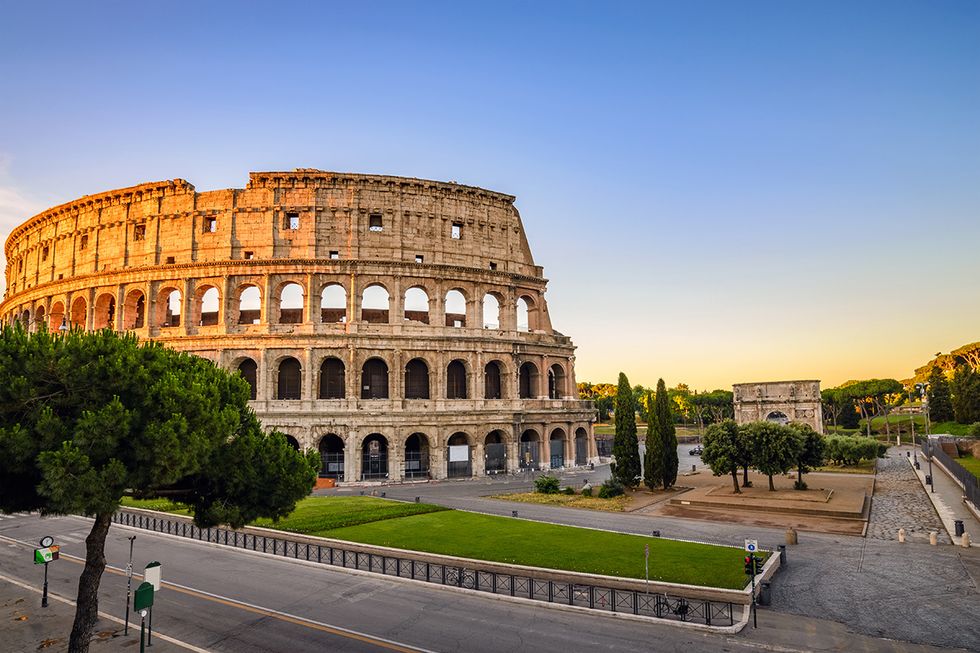 Rome, Italy

An obvious choice, but you can't experience Old World Europe without including this historic city. The Eternal City's history spans more than 28 centuries and celebrates its history on every street and in every square. From notable sites like the Colosseum and the Roman Forum to hidden treasures just waiting to be discovered, the city more than justifies its reputation of being a must-see destination.

Without a doubt, Rome should be on your list. The best time to visit is in the late spring (April-May) when temperatures are comfortable and the crowds are less. June through August is the height of summer and swelteringly hot, as well as unbelievably busy.

Fly to Rome from multiple U.S. cities.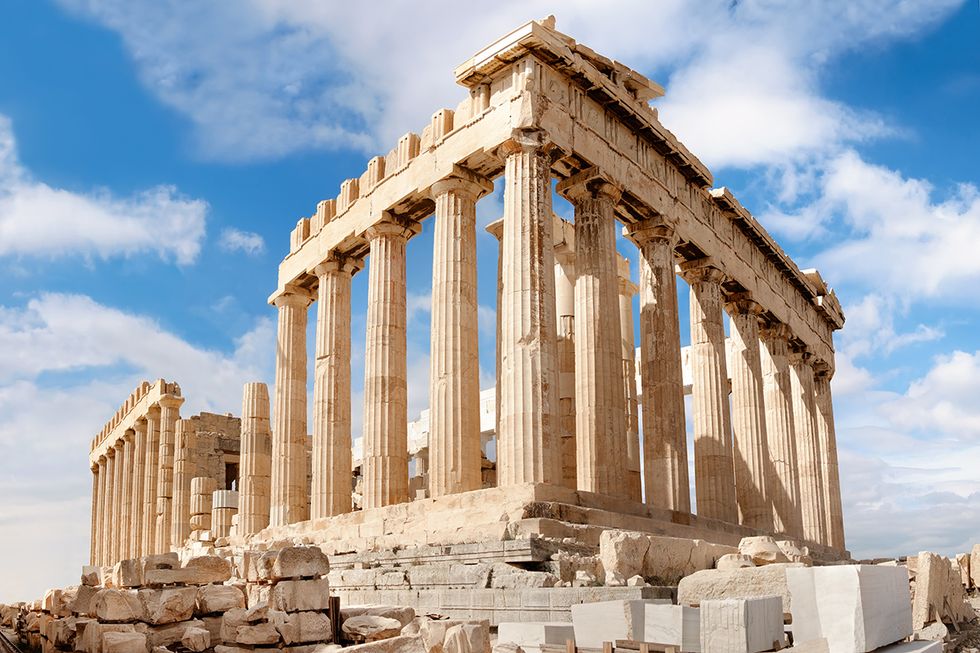 Athens, Greece
Wherever you wander in Athens, from Syntagma Square and the National Gardens to the winding streets of Old Town Plaka, it's impossible to escape the city's unparalleled sense of history. In what is essentially the world's most amazing open-air museum, Athens is home to monuments that date back more than 2,500 years.
From time to time, it's possible to forget the ancient history of Athens as you stroll in and out of an endless array of boutique stores or sit drinking coffee or cocktails on a sun-drenched terrace. That is until you look up and see The Acropolis and the mighty Parthenon staring down at you. Visible wherever you roam, they're a constant reminder that you are standing in the cradle of Western civilization. And you might want to take a picture.
Athens peak tourist months fall between June and August, so plan to travel here between March and May or September and November. During these times, the crowds will be substantially thinner and the sunshine is still plentiful.
Fly to Athens from multiple cities in the U.S.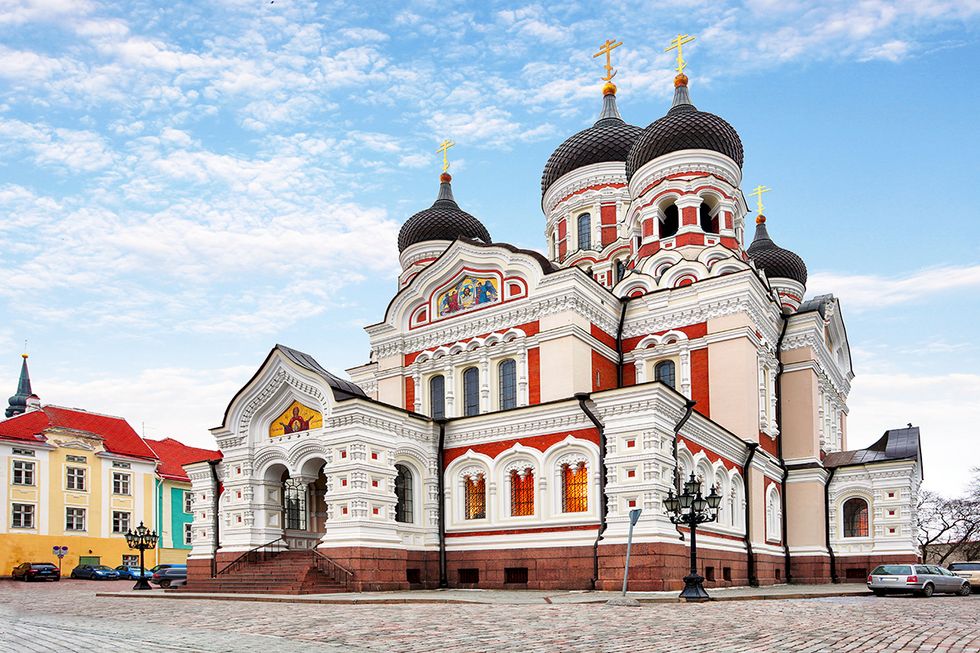 Tallinn, Estonia
One of Europe's best-preserved medieval cities, Tallinn has the feel of a small city that stood still in time. First receiving city rights in 1248, all roads then and now lead to the walled Old Town. A UNESCO World Heritage Site since 1997, cobbled streets wind up to and around Toompea Castle, the Town Hall, the ancient Dominican Monastery and the many churches whose spires climb high into the sky.

Increasingly busy, as word of its charms spread, Tallinn's peak tourist months fall between June and August. Head here in late November through to January for Christmas markets. The crowds have thinned and the city's medieval walls cloaked in snow are as pretty as any postcard.
Fly to Tallinn from multiple cities in the U.S., via one of our Star Alliance partner airlines.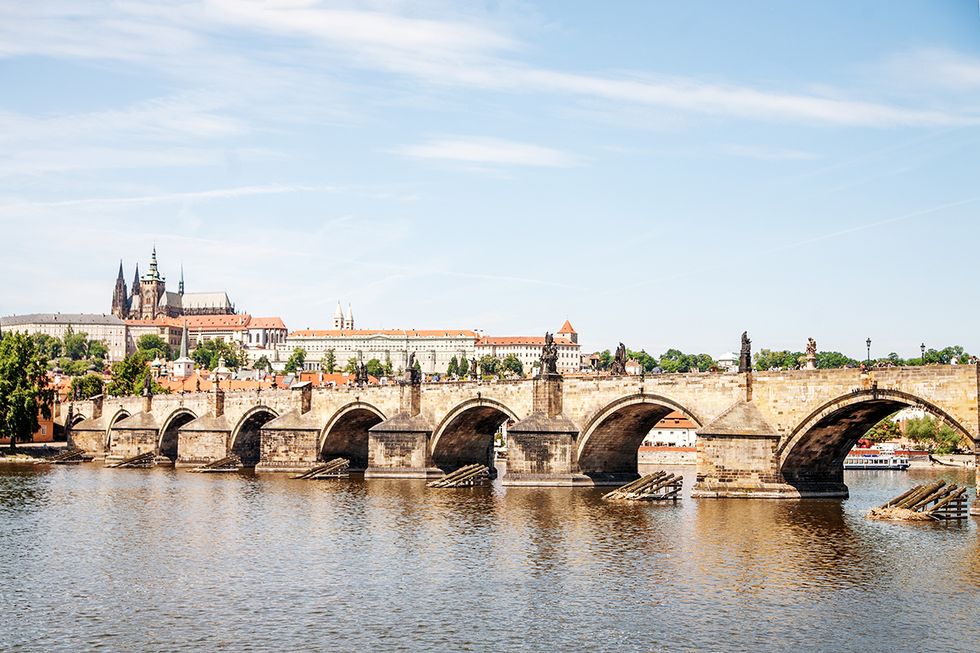 Prague, Czech Republic
Dating back a full millennium, Prague's historic center has been on the UNESCO World Heritage list since 1992. As you stroll between Hradcany Castle, St Vitus Cathedral and across the Vltava River via Charles Bridge past numerous churches and palaces, you'll see why. The end of communism in 1989 saw the city reborn, and in the intervening decades, it's become a city known for its culture and history with comparisons to Paris, London and Rome.

The crowds on the cobbled lanes that zig-zag the Old Town Square are proof of that, but the green spaces and hidden courtyards bring unexpected escapes with barely a tourist in sight. Many also say Prague has some of the world's finest beer, but you'll have to judge for yourself when visiting the city. The best time to visit is during the spring or early fall when the weather is mild, offers clear skies and is less crowded.
Fly to Prague from multiple cities in the U.S., via one of our Star Alliance partner airlines.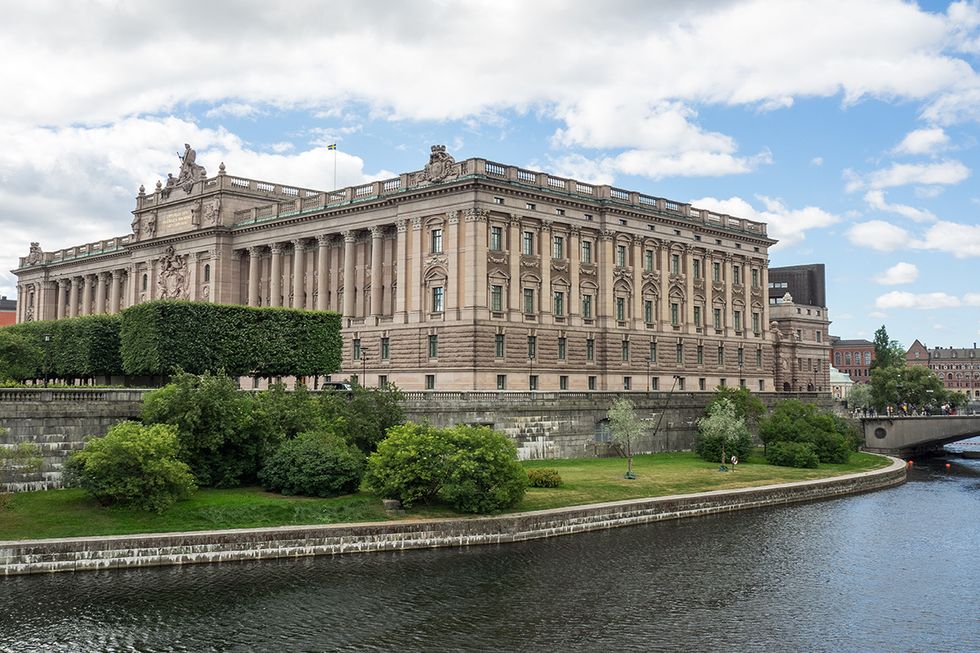 Stockholm, Sweden
At the heart of Sweden's picture-book capital city lies Stockholm's old town, Gamla Stan, one of the largest and best preserved medieval city centers in Europe. Dating back to 1252, the old town is a walkable museum. Its narrow cobblestone streets wind off towards The Royal Palace, Stockholm Cathedral and past a succession of gold-hued buildings that give the center its unique character and charm.

Spring, fall and winter have their charms, but plan to visit during the summer months to see Stockholm and its surrounding towns at their best. You'll be able to explore the green parks and the thousands of islands in the Stockholm archipelago on foot, by bike or by kayak.
Fly to Stockholm from multiple cities in the U.S.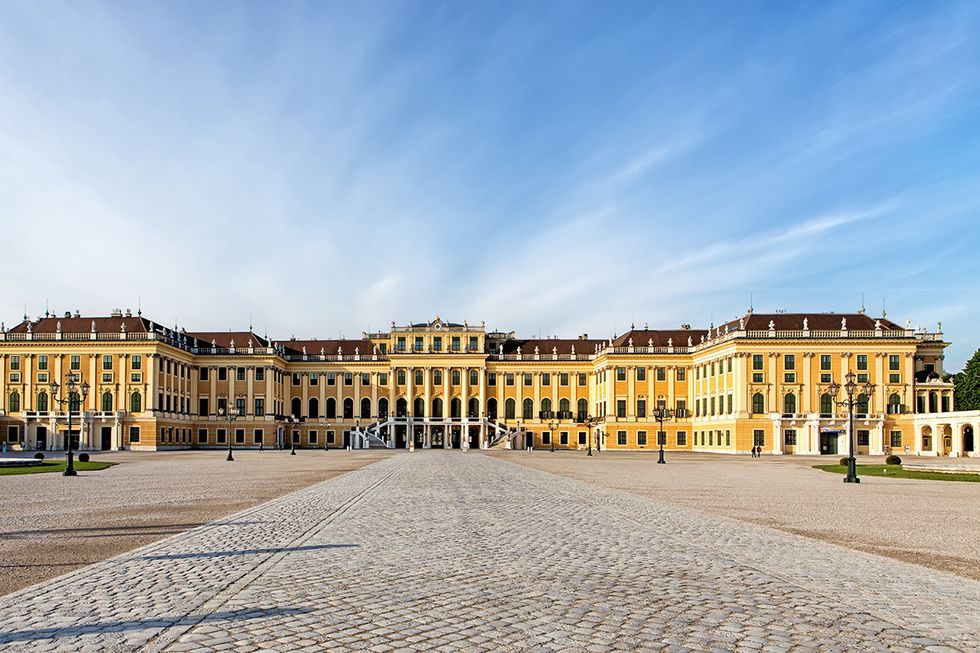 Vienna, Austria
As a city first inhabited in 500 BC, Vienna is one of Europe's historical heavyweights. From the imperial palaces of Schönbrunn and Hofburg to the grand Ringstrasse boulevard that circles the historic Innere Stadt (Old Town), this is a city rich with history. While being old, the city is also new in many facets, including its latest modern architecture, trendy clubs and shops, so it's easy to see why Austria's capital was voted the world's most liveable city for the ninth year in a row.
Of course that might also have something to do with the fact that the Viennese have perfected the art of café culture. Wherever you roam, coffee and cakes of world renown are never far from your fingertips. Plan to visit from April to May or September to October to enjoy lower prices, seeing the main attractions without waiting in long lines and a moderate amount of tourists.
Fly to Vienna from multiple cities in the U.S., via one of our Star Alliance partner airlines.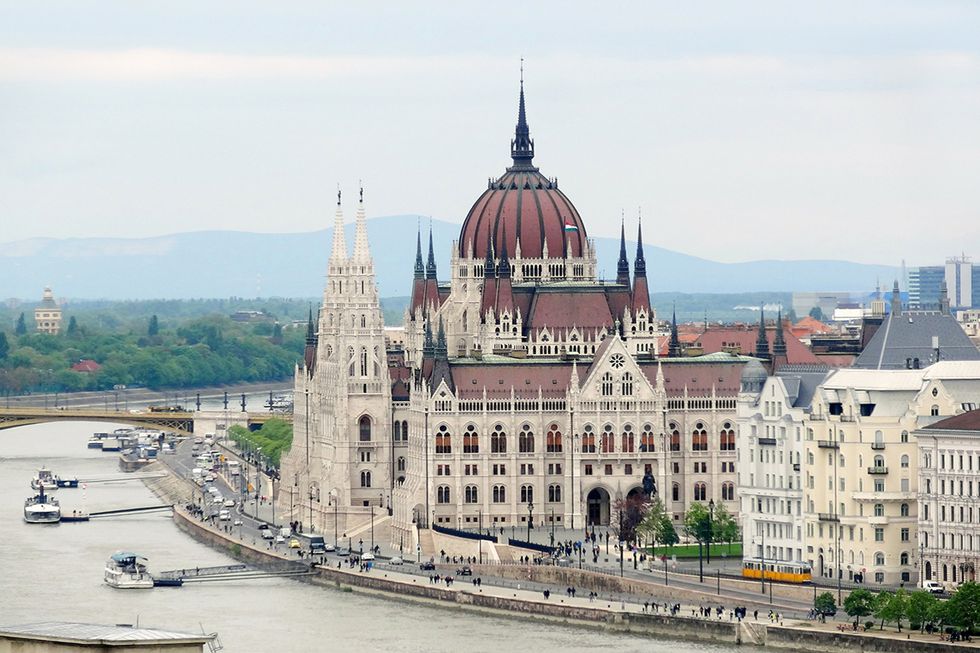 Budapest, Hungary
If you're looking for a city steeped in history, head to Budapest. Built on more than 120 hot springs, the Hungarian capital has been home to human beings since the stone age. Its first settlers made their camp along the banks of the mighty Danube River that splits historic Buda on the west bank and art nouveau Pest across the water on the east side. Today, the two parts are joined in name and connected by the 19th century Széchenyi Chain Bridge.

The city is home to too many historical landmarks to see in a single visit, particularly as the nightlife — from grunge bars and 'ruin pubs (or bars created in the ruins of abandoned buildings, stores, lots, etc.) to the splendid State Opera House — may have you sleeping in a little later than usual. If that happens, head to one of the many open-air thermal baths to feel refreshed.
While the climate is always relatively mild, head to Budapest March through May or September through November in order to avoid the overwhelming crowds of tourists.
Fly to Budapest from multiple cities in the U.S., via one of our Star Alliance partner airlines.
If you go
Plan your next European adventure to the cities of Old World Europe by visiting united.com or downloading the convenient United app.

Calling all AvGeeks and travelers! Here's a fun way to take your next video call….from a United Polaris seat, the cockpit or cruising altitude. We're introducing United-themed backgrounds for use on Zoom, a video conferencing tool that many people are using to stay connected.
So for your next meeting or catch up with friends and family, download the app to either your computer or mobile device to get started. If you've already downloaded Zoom you can skip ahead to updating your background image (see instructions below).
Start here by downloading your favorite United image to your computer or mobile device. Just click "download" in the bottom left corner of the image.
Next go to your Zoom app (you'll need to download the app to access backgrounds) and click on the arrow to the right of your video camera icon in the bottom of the screen.
From here select, "choose virtual background" to upload your uniquely United photo.
When and where possible, we are working to repatriate travelers who are stranded abroad in the wake of the COVID-19 crisis. Our teams are working closely with government officials here in the U.S. as well as in other countries where flying has been restricted to gain the necessary approvals to operate service. In regions where government actions have barred international flying, we have coordinated with the the U.S. State Department and local government officials to re-instate some flights. Additionally, we have been operating several extra flights to countries in Central America and South America as we continue to play a role in connecting people and uniting the world.
We have operated more than 56 repatriation flights from Panama City, Guatemala City, Quito, Lima, San Pedro Sula, Tegucigalpa and Roatan, bringing nearly 8,000 people home. We will continue working with government officials to operate extra flights to Houston from Quito, San Pedro Sula, Tegucigalpa and from Lima to Washington Dulles and beginning April 5, we will begin operating multiple charter flights between Delhi and San Francisco. We continue to review more opportunities for flights between the United States and other countries to bring citizens home.
Video provided by the U.S. Embassy Ecuador of Americans returning home on United.

Additionally, our Customer Solutions and Recovery team is working with customers in the following markets to rebook them on flights back to the United States as capacity allows, either on our aircraft or on one of our airline partners' planes:

Quito, Ecuador
Managua, Nicaragua
Roatan, Honduras
San Pedro Sula, Honduras
Amsterdam
Brussels
Munich
Singapore
Tokyo-Haneda
Seoul, South Korea
Melbourne, Australia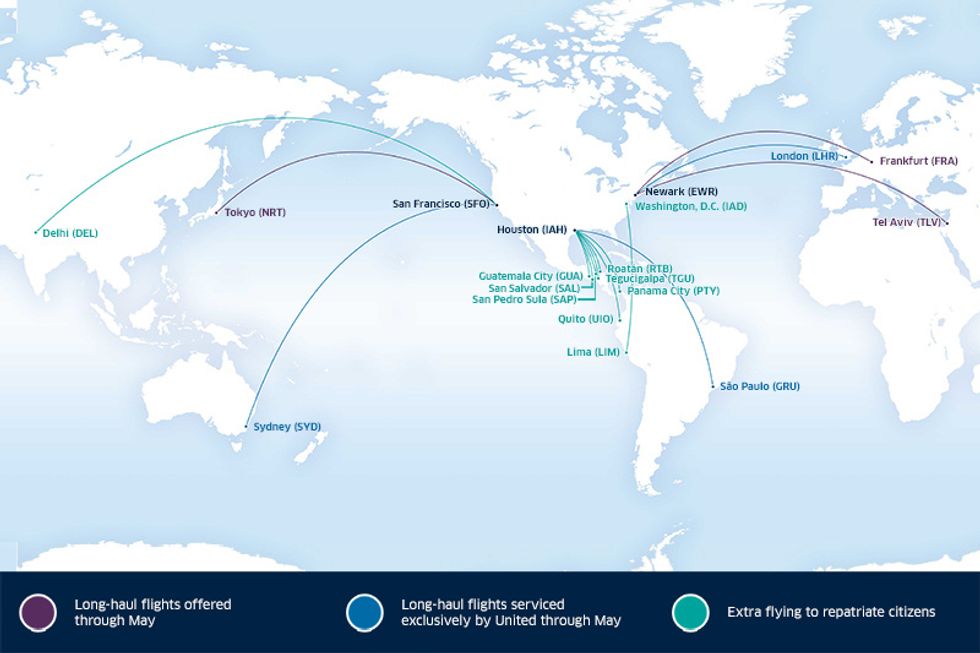 We also recently reinstated several international flights back into our schedule to support customers and essential businesses which depend on these routes. As a result, we will be the only airline to offer service between Newark/New York and London, San Francisco and Sydney, as well as Houston and São Paulo, Brazil.

In the midst of mobilizing our cargo operations, our teams at New York/Newark (EWR) and Jacksonville (JAX) stepped in to assist Roche Diagnostics with transporting a vital component for an instrument being used for COVID-19 testing.
The component was stuck at EWR en route to the Mayo Clinic in Florida after another airline's flights were cancelled. A Roche employee contacted us asking for help and, within a few hours, our teams had the piece loaded onto a Jacksonville-bound aircraft, with arrangements in place to deliver it to the Mayo Clinic.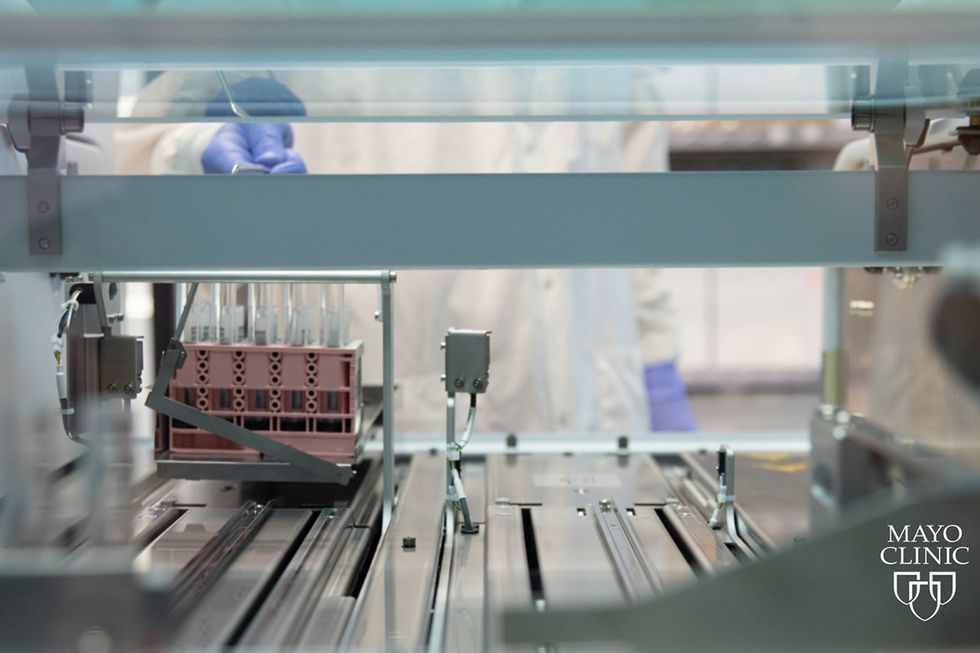 The item we shipped will allow the Mayo Clinic in Florida to process hundreds of COVID-19 tests per day. Mayo Clinic Laboratories has been on the front lines of increasing testing capacity to expedite caring for patients at this critical time and working to ease the burden being felt at test processing laboratories in a growing number of areas.

Together, we are facing an unprecedented challenge. United Together, we rise to meet that challenge.
Check out our newest destinations
United Airlines
united
We continue to work with government officials to bring Americans home. In addition to flights from Central & South America, we have charter flights planned from India. Learn more about our repatriation efforts in the wake of COVID-19 here:
uafly.co/3aExaOL
#UnitedTogether
United Airlines
united
When
@RocheDia
needed to ship a vital component of a COVID-19 testing unit from New Jersey to Florida, United Cargo jumped in to help. Read about how this part will allow
@MayoClinic
to process hundreds of tests per day for cases in the Southeastern U.S.
uafly.co/2UzOAGW
United Airlines
united
International schedule update: We know some people around the globe are displaced and still need to get home. We are reinstating some international flights over the next few days and will continue to fly six daily international flights through May.
uafly.co/3a5Dj6p
United Airlines
united
We have extended our change fee waiver to cover travel through May 31, 2020: - You can change or cancel your flight on
united.com
or through the app – a phone call is not required - For the latest on our commitment to your safety, visit
united.com/coronavirus
We Are United
weareunited
Shoutout to our operations team, who are working to properly park, maintain and store many aircraft in the
#BeingUnited
fleet. These aircraft are being housed across our seven hubs, maintenance facilities in CLE and MCO as well as at offsite facilities in New Mexico and Arizona.
We Are United
weareunited
Tomorrow, Oscar and Scott will host a companywide town hall to discuss the latest developments in managing the effects of the coronavirus (COVID-19). You can join the livestream event at 1:20 p.m. CT here:
uafly.co/39AV25m
We Are United
weareunited
Tomorrow, Oscar and Scott will host a companywide town hall to discuss the latest developments in managing the effects of the coronavirus (COVID-19). You can join the livestream event at 1:20 p.m. CT here:
uafly.co/39AV25m
.
Watch our most popular videos
Copyright © 2020 United Airlines, Inc.
All rights reserved.
Indicates an external site that may or may not meet accessibility guidelines.
Scroll to top
Scroll to top