Exploring these 7 cities of Old World Europe
When it comes to ancient history, Europe is a treasure trove. A continent dating back several thousand years, discovering ancient history in Europe is rarely a difficult task. Just walk around one of the seven cities listed below to see for yourself. You'll be sure to notice all of the architecture, history and monuments that make each city a must-see destination.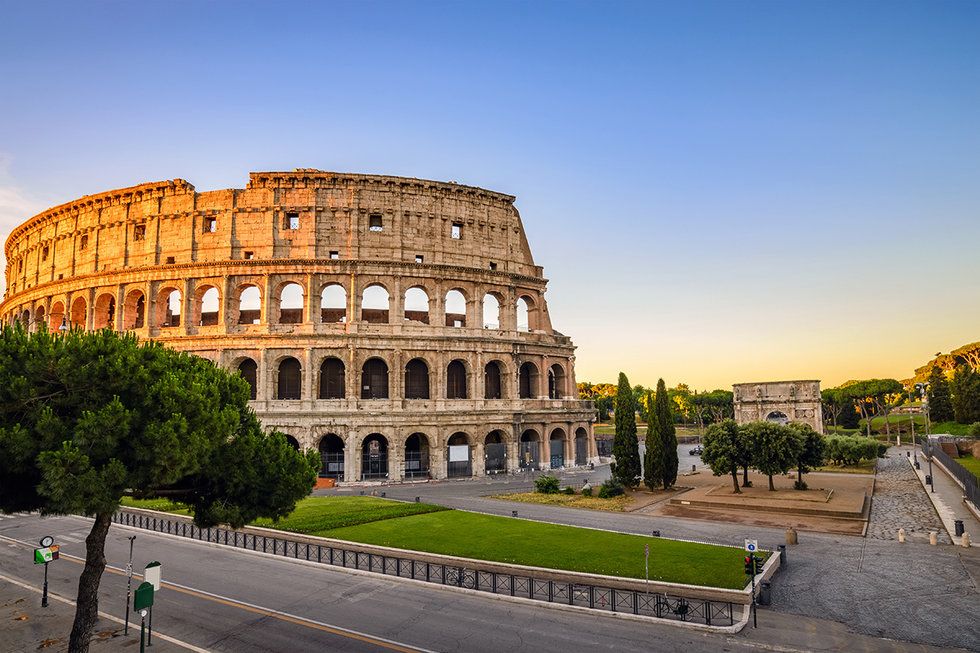 Rome, Italy

An obvious choice, but you can't experience Old World Europe without including this historic city. The Eternal City's history spans more than 28 centuries and celebrates its history on every street and in every square. From notable sites like the Colosseum and the Roman Forum to hidden treasures just waiting to be discovered, the city more than justifies its reputation of being a must-see destination.

Without a doubt, Rome should be on your list. The best time to visit is in the late spring (April-May) when temperatures are comfortable and the crowds are less. June through August is the height of summer and swelteringly hot, as well as unbelievably busy.

Fly to Rome from multiple U.S. cities.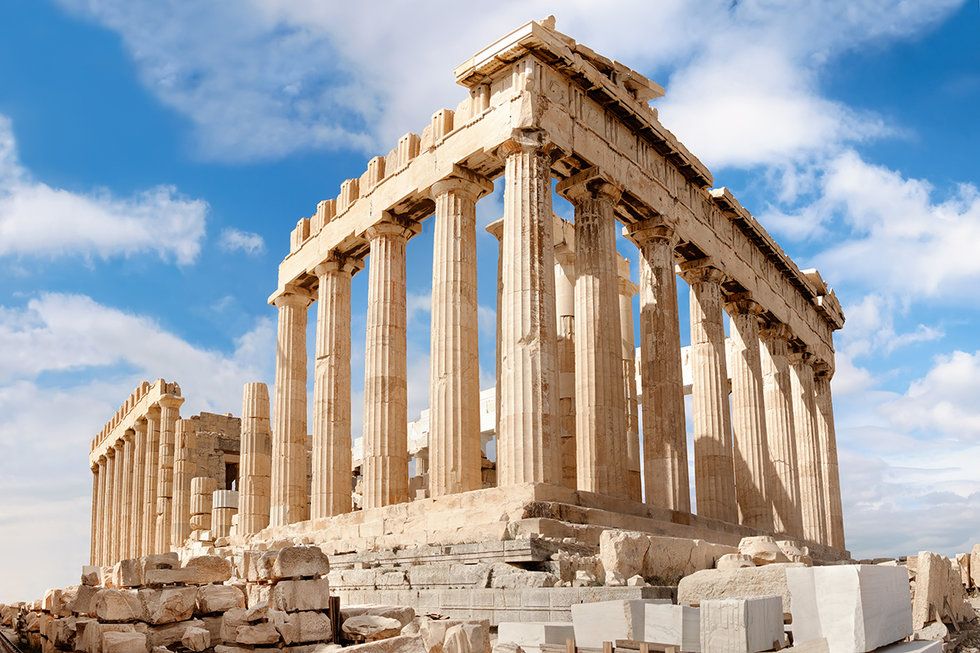 Athens, Greece
Wherever you wander in Athens, from Syntagma Square and the National Gardens to the winding streets of Old Town Plaka, it's impossible to escape the city's unparalleled sense of history. In what is essentially the world's most amazing open-air museum, Athens is home to monuments that date back more than 2,500 years.
From time to time, it's possible to forget the ancient history of Athens as you stroll in and out of an endless array of boutique stores or sit drinking coffee or cocktails on a sun-drenched terrace. That is until you look up and see The Acropolis and the mighty Parthenon staring down at you. Visible wherever you roam, they're a constant reminder that you are standing in the cradle of Western civilization. And you might want to take a picture.
Athens peak tourist months fall between June and August, so plan to travel here between March and May or September and November. During these times, the crowds will be substantially thinner and the sunshine is still plentiful.
Fly to Athens from multiple cities in the U.S.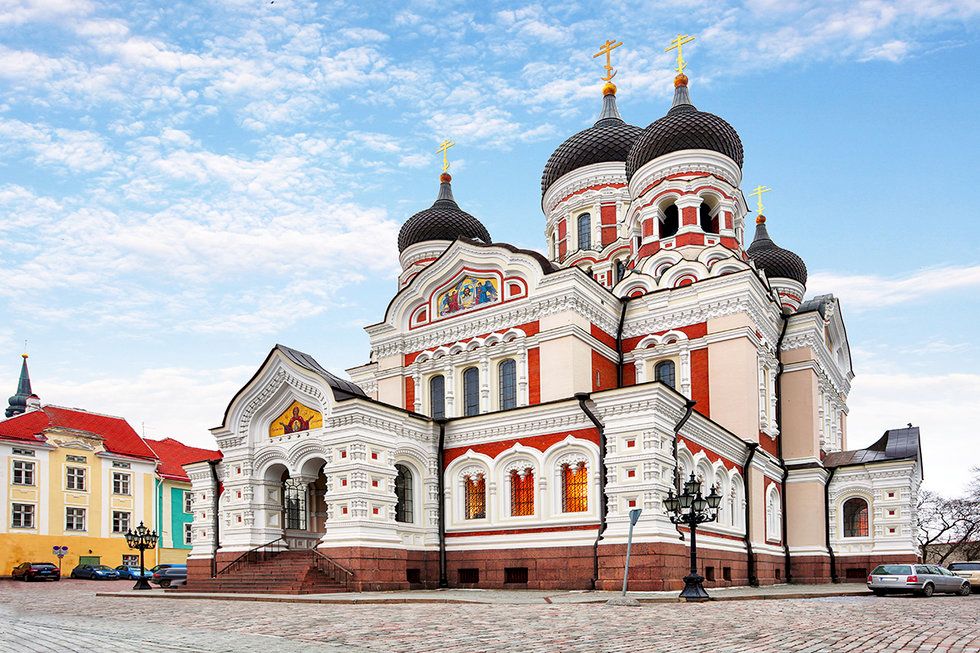 Tallinn, Estonia
One of Europe's best-preserved medieval cities, Tallinn has the feel of a small city that stood still in time. First receiving city rights in 1248, all roads then and now lead to the walled Old Town. A UNESCO World Heritage Site since 1997, cobbled streets wind up to and around Toompea Castle, the Town Hall, the ancient Dominican Monastery and the many churches whose spires climb high into the sky.

Increasingly busy, as word of its charms spread, Tallinn's peak tourist months fall between June and August. Head here in late November through to January for Christmas markets. The crowds have thinned and the city's medieval walls cloaked in snow are as pretty as any postcard.
Fly to Tallinn from multiple cities in the U.S., via one of our Star Alliance partner airlines.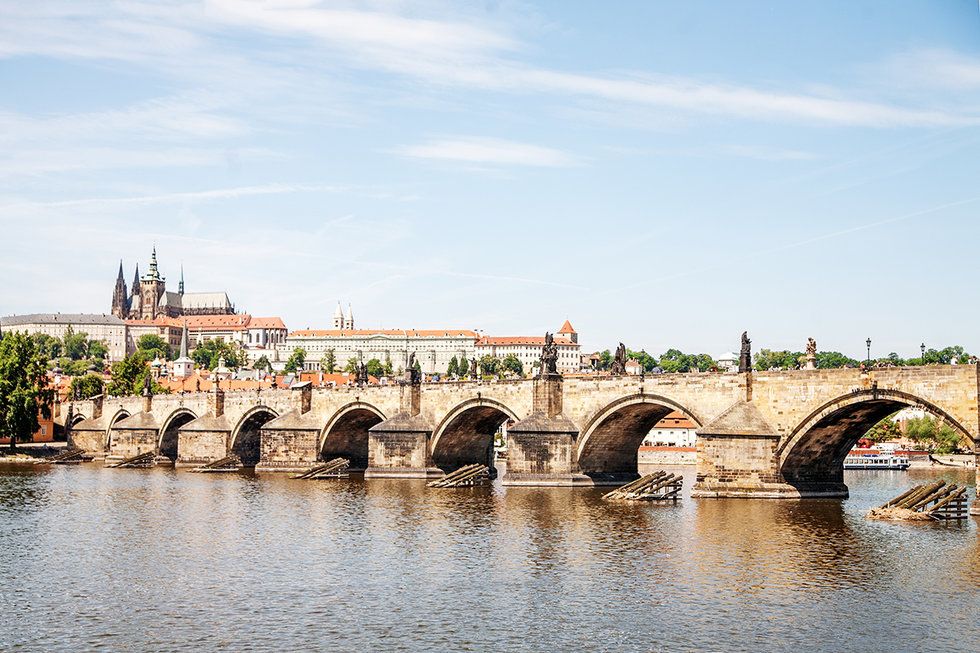 Prague, Czech Republic
Dating back a full millennium, Prague's historic center has been on the UNESCO World Heritage list since 1992. As you stroll between Hradcany Castle, St Vitus Cathedral and across the Vltava River via Charles Bridge past numerous churches and palaces, you'll see why. The end of communism in 1989 saw the city reborn, and in the intervening decades, it's become a city known for its culture and history with comparisons to Paris, London and Rome.

The crowds on the cobbled lanes that zig-zag the Old Town Square are proof of that, but the green spaces and hidden courtyards bring unexpected escapes with barely a tourist in sight. Many also say Prague has some of the world's finest beer, but you'll have to judge for yourself when visiting the city. The best time to visit is during the spring or early fall when the weather is mild, offers clear skies and is less crowded.
Fly to Prague from multiple cities in the U.S., via one of our Star Alliance partner airlines.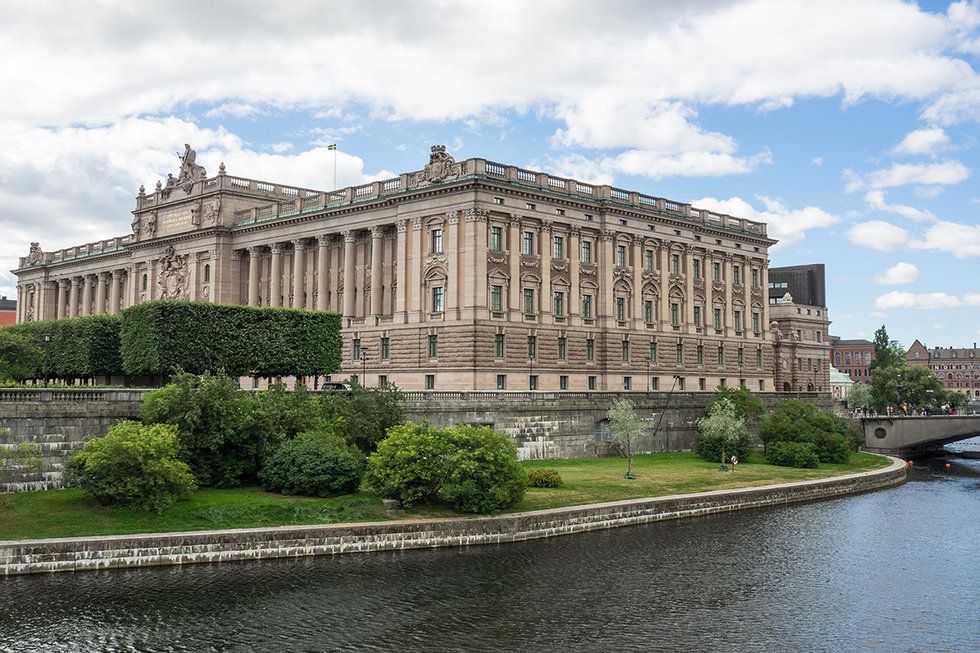 Stockholm, Sweden
At the heart of Sweden's picture-book capital city lies Stockholm's old town, Gamla Stan, one of the largest and best preserved medieval city centers in Europe. Dating back to 1252, the old town is a walkable museum. Its narrow cobblestone streets wind off towards The Royal Palace, Stockholm Cathedral and past a succession of gold-hued buildings that give the center its unique character and charm.

Spring, fall and winter have their charms, but plan to visit during the summer months to see Stockholm and its surrounding towns at their best. You'll be able to explore the green parks and the thousands of islands in the Stockholm archipelago on foot, by bike or by kayak.
Fly to Stockholm from multiple cities in the U.S.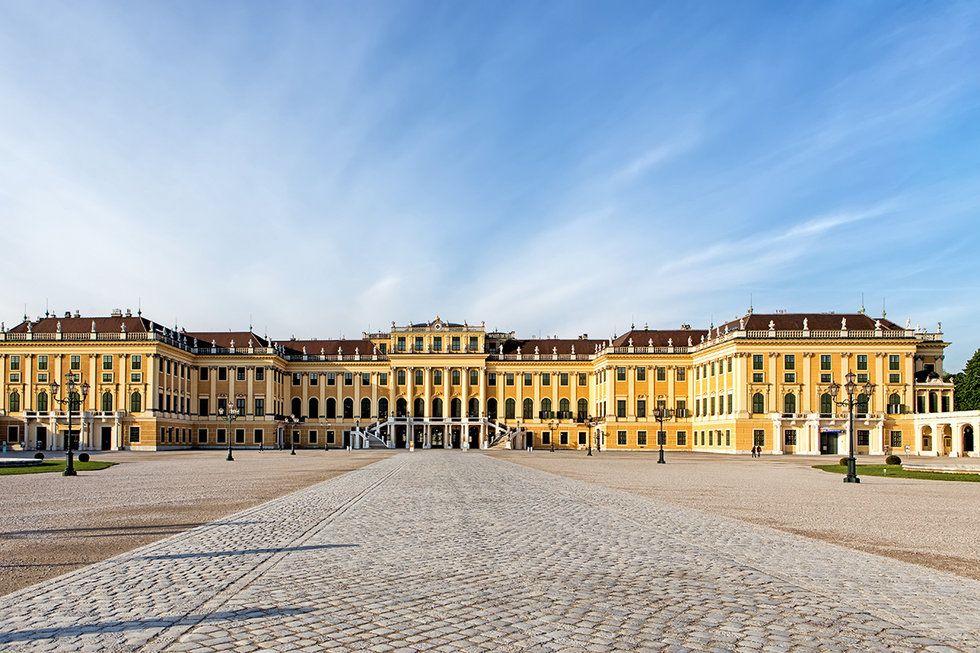 Vienna, Austria
As a city first inhabited in 500 BC, Vienna is one of Europe's historical heavyweights. From the imperial palaces of Schönbrunn and Hofburg to the grand Ringstrasse boulevard that circles the historic Innere Stadt (Old Town), this is a city rich with history. While being old, the city is also new in many facets, including its latest modern architecture, trendy clubs and shops, so it's easy to see why Austria's capital was voted the world's most liveable city for the ninth year in a row.
Of course that might also have something to do with the fact that the Viennese have perfected the art of café culture. Wherever you roam, coffee and cakes of world renown are never far from your fingertips. Plan to visit from April to May or September to October to enjoy lower prices, seeing the main attractions without waiting in long lines and a moderate amount of tourists.
Fly to Vienna from multiple cities in the U.S., via one of our Star Alliance partner airlines.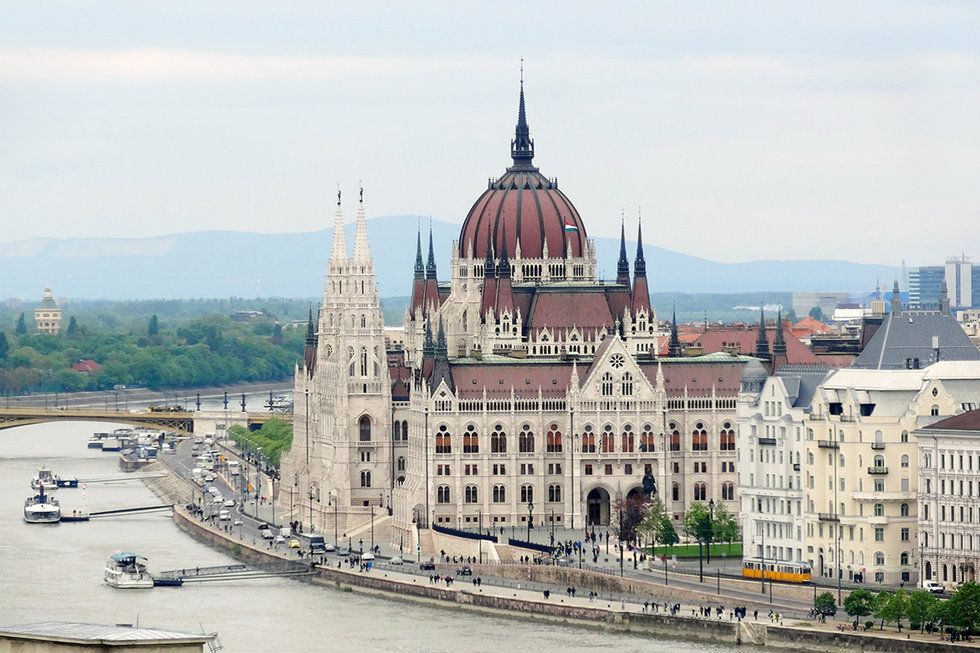 Budapest, Hungary
If you're looking for a city steeped in history, head to Budapest. Built on more than 120 hot springs, the Hungarian capital has been home to human beings since the stone age. Its first settlers made their camp along the banks of the mighty Danube River that splits historic Buda on the west bank and art nouveau Pest across the water on the east side. Today, the two parts are joined in name and connected by the 19th century Széchenyi Chain Bridge.

The city is home to too many historical landmarks to see in a single visit, particularly as the nightlife — from grunge bars and 'ruin pubs (or bars created in the ruins of abandoned buildings, stores, lots, etc.) to the splendid State Opera House — may have you sleeping in a little later than usual. If that happens, head to one of the many open-air thermal baths to feel refreshed.
While the climate is always relatively mild, head to Budapest March through May or September through November in order to avoid the overwhelming crowds of tourists.
Fly to Budapest from multiple cities in the U.S., via one of our Star Alliance partner airlines.
If you go
Plan your next European adventure to the cities of Old World Europe by visiting united.com or downloading the convenient United app.

If you can't get to Mars, what's the next best thing? Apparently Iceland. A team of renowned explorers and researchers recently journeyed to Iceland to test a Mars analog suit in a Martian-like environment.
The United sponsored expedition, led by The Explorers Club — an internationally recognized organization that promotes the scientific exploration of land, sea, air and space — and in partnership with Iceland Space Agency, involved the team venturing inside the Grímsvötn volcano and across the Vatnajökull ice cap. The group traveled to the remote location and lived for six days in the Grímsvötn Mountain Huts and endured harsh weather conditions and unstable terrain.
Helga Kristin Torfadöttir, Geologist and glacier guide, using the LiDAR system to map the ground and test the suit's capabilities on the glacier.
The objective of the mission was to explore the potential of concept operations at the Grímsvötn location while testing the suit in an arctic environment similar to what would be found on the surface of Mars. "This mission was an important test of the design of the MS1 suit, but it was also incredibly helpful to understand the how to conduct these sorts of studies in Iceland," said Michael Lye, MS1 designer and NASA consultant and RISD professor. "No matter how thoroughly something is tested in a controlled environment like a lab, studying it in a setting that accurately represents the environment where it will be used is absolutely essential to fully understand the design."
The suit was designed and constructed by faculty and students at the Rhode Island School of Design (RISD) with input and guidance from members of the HI-SEAS IV crew and NASA's Johnson Space Center Space Suit Engineering team. At 50-60 lbs, the suit is similar to what a planetary exploration suit would weigh in Martian gravity. The suit was originally designed to be used in the warm climate of Hawaii, however the martian climate is much closer to what would be found on top of the glaciers in Iceland. The data collected will inform the future of habitat and spacesuit design that can be used to train astronauts on Earth.
Today, we remember the colleagues, customers and every single victim of the terrorist attacks of Sept. 11, 2001.
I know each of us in the United family marks this difficult moment in our own way. Still, we all share a common commitment to honor how our brothers and sisters left us and also celebrate what they gave to us during their lives. We remember their professionalism and heroism. We cherish their camaraderie and friendship. We carry with us the examples they set forth, especially in the heroism and bravery displayed by so many on that terrible day. Above all, we understand a simple truth: While thousands of our fellow human beings lost their lives in New York City, Arlington and Shanksville, the attacks of September 11th were aimed at all people of peace and good will, everywhere. They were attacks on the values that make life worth living, as well as the shared purpose that make us proud of what we do as members of the United family: connecting people and uniting the world.
We may live in times scarred by discord and disagreement, and we know there are those around the world who seek to divide us against one another. But, on this day – above all – we come together, as one. We affirm our core belief that far, far more unites us as citizens and fellow human beings than can ever divide us.
Let us embody that belief as we go about serving our customers and one another – on this day and every day – as we continue to help building a world that's more united. Let that be our memorial to the sisters and brothers we lost, eighteen Septembers ago.
Humbly,
Oscar
A team of search and rescue experts from Empact Northwest departed Newark International Airport (EWR) this morning for Nassau (NSA), the capital of the Bahamas to help meet the pressing need for search and rescue services identified by Bahamian Prime Minister Hubert Minnis in the aftermath of Hurricane Dorian. The Empact Northwest team worked with Airlink, a rapid-response humanitarian relief organization that connects airlines with non-governmental organizations (NGOs), that respond quickly and efficiently in the wake of major disasters.
"We can't thank United enough for allowing us to jump out of the gate right away to aid people devastated by this storm," said Airlink Strategic Advisor Emily Sperling. "Search and rescue, medical care, temporary shelter, food and access to potable water are among the most immediate and pressing needs identified in the region. United's assistance is critical in ensuring that groups like Empact Northwest join others, including Mercy Corps, ADRA, and Heart to Heart International in fulfilling those most basic needs."
Airlink notes that our assistance enables two types of first responders to arrive quickly: those with specialized response capabilities like search and rescue, as well as assessment teams, who identify the most pressing needs and establish partnerships quickly to distribute supplies more efficiently once they are on the ground in country. Our partnership is felt long after the initial outreach after a disaster, too, according to Ms. Sperling. "After Irma and Maria hit the Caribbean in 2017, we received requests to transport relief workers a year or two later, to provide training and rebuilding assistance to help these communities develop future resilience," she said. The partnership also helps move responders into place to assist U.S. East Coast communities in the path of this tremendous storm.
You can join us in our disaster relief efforts by donating to our Crowdrise fundraising page here.

Scroll to top