Exploring these 7 cities of Old World Europe
When it comes to ancient history, Europe is a treasure trove. A continent dating back several thousand years, discovering ancient history in Europe is rarely a difficult task. Just walk around one of the seven cities listed below to see for yourself. You'll be sure to notice all of the architecture, history and monuments that make each city a must-see destination.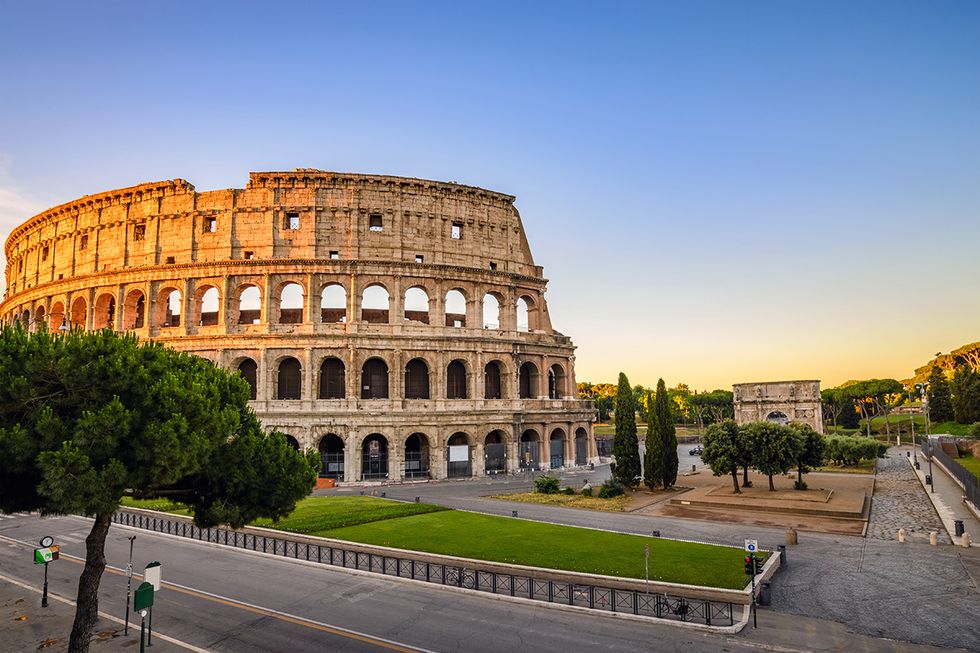 Rome, Italy

An obvious choice, but you can't experience Old World Europe without including this historic city. The Eternal City's history spans more than 28 centuries and celebrates its history on every street and in every square. From notable sites like the Colosseum and the Roman Forum to hidden treasures just waiting to be discovered, the city more than justifies its reputation of being a must-see destination.

Without a doubt, Rome should be on your list. The best time to visit is in the late spring (April-May) when temperatures are comfortable and the crowds are less. June through August is the height of summer and swelteringly hot, as well as unbelievably busy.

Fly to Rome from multiple U.S. cities.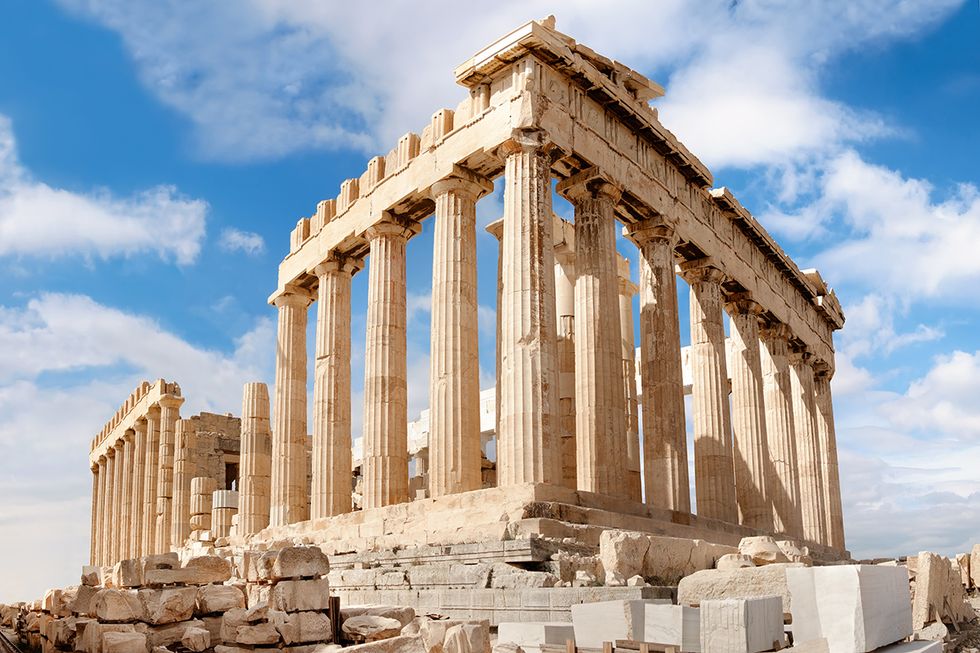 Athens, Greece
Wherever you wander in Athens, from Syntagma Square and the National Gardens to the winding streets of Old Town Plaka, it's impossible to escape the city's unparalleled sense of history. In what is essentially the world's most amazing open-air museum, Athens is home to monuments that date back more than 2,500 years.
From time to time, it's possible to forget the ancient history of Athens as you stroll in and out of an endless array of boutique stores or sit drinking coffee or cocktails on a sun-drenched terrace. That is until you look up and see The Acropolis and the mighty Parthenon staring down at you. Visible wherever you roam, they're a constant reminder that you are standing in the cradle of Western civilization. And you might want to take a picture.
Athens peak tourist months fall between June and August, so plan to travel here between March and May or September and November. During these times, the crowds will be substantially thinner and the sunshine is still plentiful.
Fly to Athens from multiple cities in the U.S.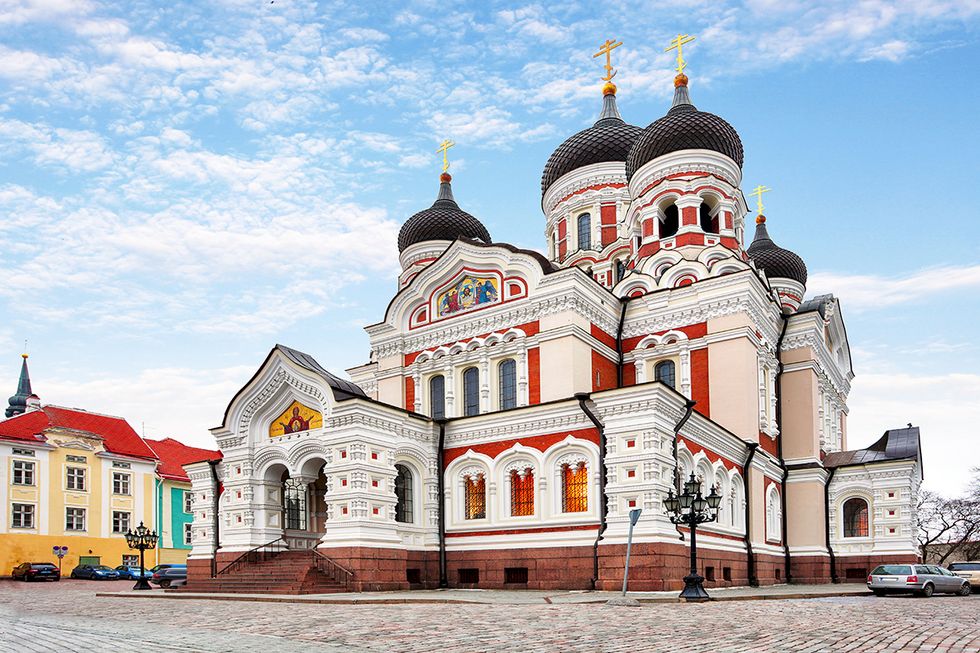 Tallinn, Estonia
One of Europe's best-preserved medieval cities, Tallinn has the feel of a small city that stood still in time. First receiving city rights in 1248, all roads then and now lead to the walled Old Town. A UNESCO World Heritage Site since 1997, cobbled streets wind up to and around Toompea Castle, the Town Hall, the ancient Dominican Monastery and the many churches whose spires climb high into the sky.

Increasingly busy, as word of its charms spread, Tallinn's peak tourist months fall between June and August. Head here in late November through to January for Christmas markets. The crowds have thinned and the city's medieval walls cloaked in snow are as pretty as any postcard.
Fly to Tallinn from multiple cities in the U.S., via one of our Star Alliance partner airlines.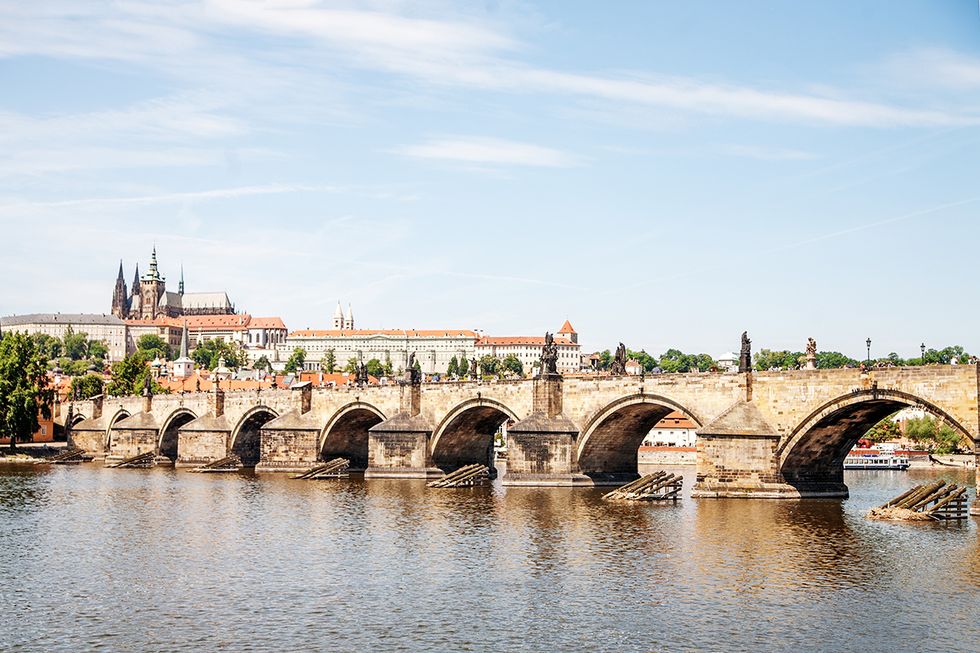 Prague, Czech Republic
Dating back a full millennium, Prague's historic center has been on the UNESCO World Heritage list since 1992. As you stroll between Hradcany Castle, St Vitus Cathedral and across the Vltava River via Charles Bridge past numerous churches and palaces, you'll see why. The end of communism in 1989 saw the city reborn, and in the intervening decades, it's become a city known for its culture and history with comparisons to Paris, London and Rome.

The crowds on the cobbled lanes that zig-zag the Old Town Square are proof of that, but the green spaces and hidden courtyards bring unexpected escapes with barely a tourist in sight. Many also say Prague has some of the world's finest beer, but you'll have to judge for yourself when visiting the city. The best time to visit is during the spring or early fall when the weather is mild, offers clear skies and is less crowded.
Fly to Prague from multiple cities in the U.S., via one of our Star Alliance partner airlines.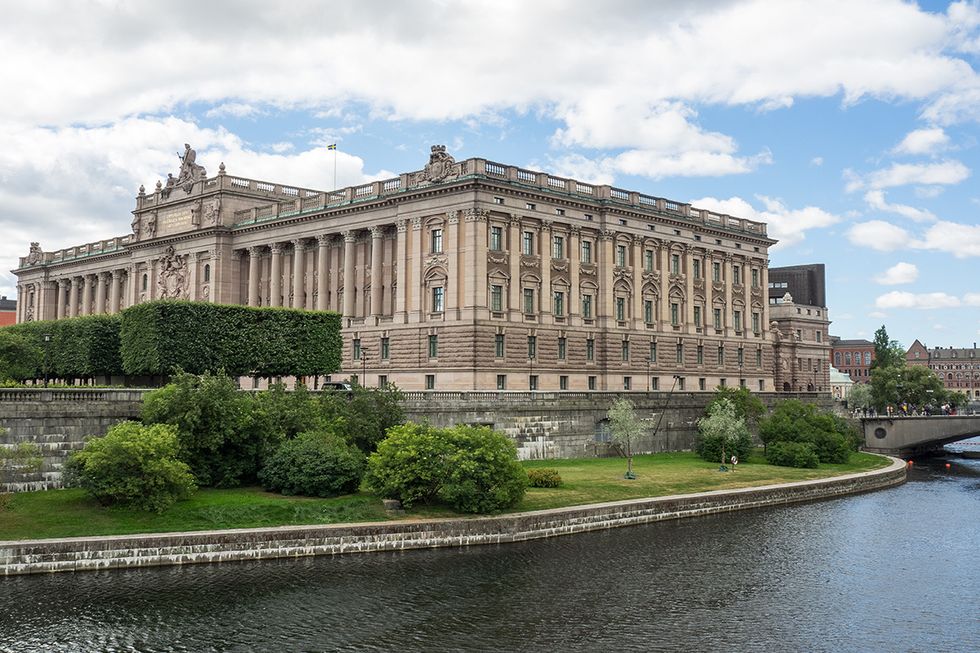 Stockholm, Sweden
At the heart of Sweden's picture-book capital city lies Stockholm's old town, Gamla Stan, one of the largest and best preserved medieval city centers in Europe. Dating back to 1252, the old town is a walkable museum. Its narrow cobblestone streets wind off towards The Royal Palace, Stockholm Cathedral and past a succession of gold-hued buildings that give the center its unique character and charm.

Spring, fall and winter have their charms, but plan to visit during the summer months to see Stockholm and its surrounding towns at their best. You'll be able to explore the green parks and the thousands of islands in the Stockholm archipelago on foot, by bike or by kayak.
Fly to Stockholm from multiple cities in the U.S.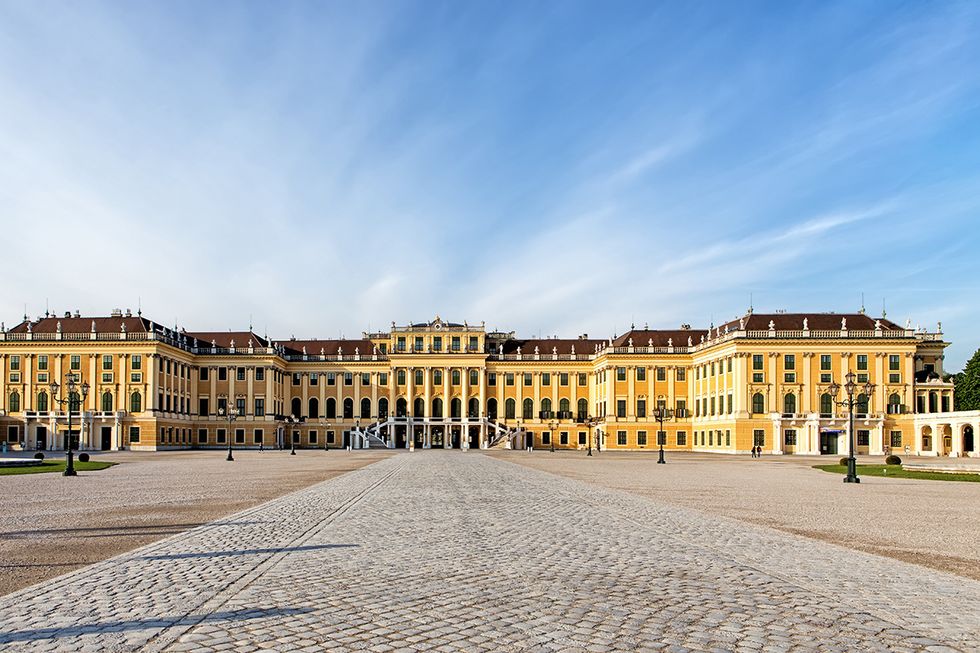 Vienna, Austria
As a city first inhabited in 500 BC, Vienna is one of Europe's historical heavyweights. From the imperial palaces of Schönbrunn and Hofburg to the grand Ringstrasse boulevard that circles the historic Innere Stadt (Old Town), this is a city rich with history. While being old, the city is also new in many facets, including its latest modern architecture, trendy clubs and shops, so it's easy to see why Austria's capital was voted the world's most liveable city for the ninth year in a row.
Of course that might also have something to do with the fact that the Viennese have perfected the art of café culture. Wherever you roam, coffee and cakes of world renown are never far from your fingertips. Plan to visit from April to May or September to October to enjoy lower prices, seeing the main attractions without waiting in long lines and a moderate amount of tourists.
Fly to Vienna from multiple cities in the U.S., via one of our Star Alliance partner airlines.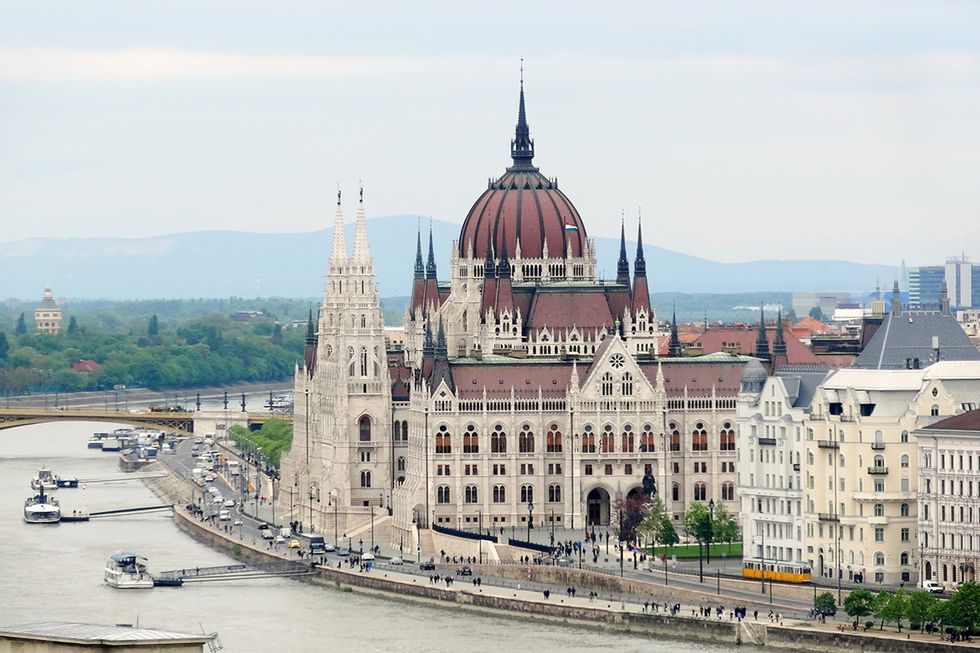 Budapest, Hungary
If you're looking for a city steeped in history, head to Budapest. Built on more than 120 hot springs, the Hungarian capital has been home to human beings since the stone age. Its first settlers made their camp along the banks of the mighty Danube River that splits historic Buda on the west bank and art nouveau Pest across the water on the east side. Today, the two parts are joined in name and connected by the 19th century Széchenyi Chain Bridge.

The city is home to too many historical landmarks to see in a single visit, particularly as the nightlife — from grunge bars and 'ruin pubs (or bars created in the ruins of abandoned buildings, stores, lots, etc.) to the splendid State Opera House — may have you sleeping in a little later than usual. If that happens, head to one of the many open-air thermal baths to feel refreshed.
While the climate is always relatively mild, head to Budapest March through May or September through November in order to avoid the overwhelming crowds of tourists.
Fly to Budapest from multiple cities in the U.S., via one of our Star Alliance partner airlines.
If you go
Plan your next European adventure to the cities of Old World Europe by visiting united.com or downloading the convenient United app.

We will continue building out our already expansive route network next year, adding flights to some attractive leisure destinations in the United States and the Caribbean.
Our hometown hub, Chicago O'Hare International Airport, will be the beneficiary of three of those new routes, which include Santa Barbara, California; Pasco, Washington; and Vail, Colorado. Rounding it out, United will add service from Denver to Nassau, Bahamas, and from Houston to Spokane, Washington. Tickets for all of these destinations are on sale now.
The Denver-Nassau route will begin on March 7, 2020, followed by Chicago-Santa Barbara, Chicago-Pasco, Chicago-Vail and Houston-Spokane on June 4. When that time comes, United will be the only airline offering nonstop service between Denver and Nassau and Chicago and Pasco.
All of these routes will open up a world of connection possibilities for customers living in each market. They'll also be scheduled to give flyers optimal arrival and departure time options. For instance, a passenger going from Chicago to Santa Barbara will have a flight option that departs O'Hare at 7:45 p.m. local time, arriving at Santa Barbara Airport at 10:30 p.m. That's ideal for business travelers.
"We want to offer customers the very best schedule, the best network and the most flight options in the industry," said Ankit Gupta, United's vice president of Domestic Network Planning.
The Boeing 737-800 aircraft will serve the Denver-Nassau route. Passengers going from Chicago to Santa Barbara and from Chicago to Vail will fly on the 737-700. United's 76-seat Embraer 175 aircraft, equipped with United First, Economy Plus and United Economy class seats, will operate on the Chicago-Pasco and Houston-Spokane routes.
You'll find flight times and additional details in the grid below. For more information and to book your tickets, visit
united.com
or download the United mobile app.
Depart

Arrive

Frequency

Duration

Chicago (ORD)

7:45 p.m.

Santa Barbara (SBA)

10:30 p.m.

Daily

Year-round

SBA

11:20 p.m.

ORD

5:20 a.m.

Daily

Year-round

ORD

8:00 p.m.

Pasco (PSC)

10:24 p.m.

Daily

Year-round

PSC

11:38 p.m.

ORD

5:20 a.m.

Daily

Year-round

ORD

4:00 p.m.

Vail/Eagle (EGE)

5:54 p.m.

Daily

Summer seasonal

(June 4 through September 6, 2020)

EGE

9:00 a.m.




ORD

12:45 p.m.

Daily

Summer seasonal

(June 4 through September 7, 2020)

Denver (DEN)

9:56 a.m.

Nassau (NAS)

4:00 p.m.

Once a week on Saturdays

Year-round

(with a break from mid-August through late-October)

NAS

11:37 a.m.

DEN

2:43 p.m.

Once a week on Saturdays

Year-round

(with a break from mid-August through late-October)

Houston (IAH)

9:32 p.m.

Spokane (GEG)

11:32 p.m.

Daily

Summer seasonal

(June 4 through August 17, 2020)

GEG

11:55 p.m.

IAH

6:17 a.m.

Daily

Summer seasonal

(June 4 through August 17, 2020)
Right now, around the world, brave members of America's armed forces are on duty, defending our freedom and upholding our values.
When not laser-focused on the mission at hand, they're looking forward to the day when their service to our nation is fulfilled and they can reunite with their families.
They are also imagining how they can use their hard-earned skills to build an exciting, rewarding and important career when they return home.
I want them to look no further than United Airlines.
That's why we are focused on recruiting, developing and championing veterans across our company, demonstrating to our returning women and men in uniform that United is the best possible place for them to put their training, knowledge, discipline and character to the noblest use.
They've developed their knowledge and skills in some of the worst of times. We hope they will use those skills to keep United performing at our best, all of the time.
That's why we are accelerating our efforts to onboard the best and the brightest, and substantially increasing our overall recruitment numbers each year.
We recently launched a new sponsorship program to support onboarding veterans into United and a new care package program to support deployed employees. It's one more reason why United continues to rank high - and rise higher - as a top workplace for veterans. In fact, we jumped 21 spots this year on Indeed.com's list of the top U.S workplaces for veterans. This is a testament to our increased recruiting efforts, as well as our efforts to create a culture where veterans feel valued and supported.
We use the special reach and resources of our global operations to partner with outstanding organizations. This is our way of stepping up and going the extra mile for all those who've stepped forward to answer our nation's call.
We do this year-round, and the month of November is no exception; however, it is exceptional, especially as we mark Veterans Day.
As we pay tribute to all Americans who have served in uniform and carried our flag into battle throughout our history, let's also keep our thoughts with the women and men who are serving around the world, now. They belong to a generation of post-9/11 veterans who've taken part in the longest sustained period of conflict in our history.

Never has so much been asked by so many of so few.... for so long. These heroes represent every color and creed. They are drawn from across the country and many immigrated to our shores.

They then freely choose to serve in the most distant and dangerous regions of the world, to protect democracy in its moments of maximum danger.
Wherever they serve - however they serve - whether they put on a uniform each day, or serve in ways which may never be fully known, these Americans wake up each morning willing to offer the "last full measure of devotion" on our behalf.
Every time they do so, they provide a stunning rebuke to the kinds of voices around the world who doubt freedom and democracy's ability to defend itself.
Unfortunately, we know there are those who seem to not understand – or say they do not - what it is that inspires a free people to step forward, willing to lay down their lives so that their country and fellow citizens might live.
But, we – who are both the wards and stewards of the democracy which has been preserved and handed down to us by veterans throughout our history – do understand.
We know that inciting fear and hatred of others is a source of weakness, not strength. And such divisive rhetoric can never inspire solidarity or sacrifice like love for others and love of country can.
It is this quality of devotion that we most honor in our veterans - those who have served, do serve and will serve.
On behalf of a grateful family of 96,000, thank you for your service.
Humbly,
Oscar
Each year around Veterans Day, Indeed, one of the world's largest job search engines, rates companies based on actual employee reviews to identify which ones offer the best opportunities and benefits for current and former U.S. military members. Our dramatic improvement in the rankings this year reflects a stronger commitment than ever before to actively recruiting, developing and nurturing veteran talent.
"We've spent a lot of time over the past 12 months looking for ways to better connect with our employees who served and attract new employees from the military ranks," said Global Catering Operations and Logistics Managing Director Ryan Melby, a U.S. Army veteran and the president of our United for Veterans business resource group.
"Our group is launching a mentorship program, for instance, where we'll assign existing employee-veterans to work with new hires who come to us from the armed forces. Having a friend and an ally like that, someone who can help you translate the skills you picked up in the military to what we do as a civilian company, is invaluable. That initiative is still in its infancy, but I'm really optimistic about what it can do for United and for our veteran population here."
Impressively, we were the only one of our industry peers to move up on the list, further evidence that we're on a good track as a company.
Scroll to top