Finding Baby Bear a home
On October 26, Los Angeles International Airport Cargo Operations Supervisor Jerome Rocha and Cargo Claims Coordinator Courtney Buckwalter found themselves in quite the predicament. An elderly passenger traveling from Chicago's O'Hare Airport to Los Angeles with his dog, Baby Bear, arrived at Los Angeles very disoriented. After realizing the customer needed medical assistance, Jerome called for an ambulance. The customer was admitted to the hospital, but was sadly not expected to recover, leaving Baby Bear abandoned at the airport. The customer's family was contacted but, unfortunately, did not want to take in Baby Bear, so our PetSafe team quickly made arrangements to temporarily board the dog at the Kennel Club in the Los Angeles airport.
Luckily for Baby Bear, Courtney took the initiative and made it her mission to find Baby Bear a safe shelter. She began researching no-kill shelters in the Los Angeles area but was advised by No-Kill Los Angeles (NKLA) that Chow Chows, Baby Bear's breed, are being euthanized at an alarming rate and finding a rescue elsewhere would be the best solution. With Courtney's help, NKLA posted Baby Bear's story and photos on Facebook, and the post quickly went viral (click here to see the post). Michael Chapman with Chap's Chow Rescue in Atlanta soon contacted Courtney, determined to rescue Baby Bear and find him a new home. Courtney made the appropriate arrangements via our PetSafe program for Baby Bear's trip from Los Angeles to Atlanta, where he arrived safely and was taken in by Mr. Chapman until the group can find the dog a forever home.
"We could not have gotten the dog safely to Atlanta without the expert and professional help of Courtney," wrote Michael to Courtney's supervisor. "She has truly been a godsend to us and has gone way beyond the normal customer service provided to the public. You are so lucky to have such a great employee on your team."


Mr. Chapman is still fostering the Chow Chow, whom he now calls "BB," and will advertise him for adoption after he is neutered and fully recovered.

360 degrees of Dreamliner.
"I'm just a guy who bakes cookies and flies planes for a living." - EWR First Officer Chris W. ✈️🍪 When the pandemic hit, Chris used a cookbook gifted by his mom to bake with his kids, leading to the creation of Aviator Cookie Company: aviatorcookie.com #BeingUnited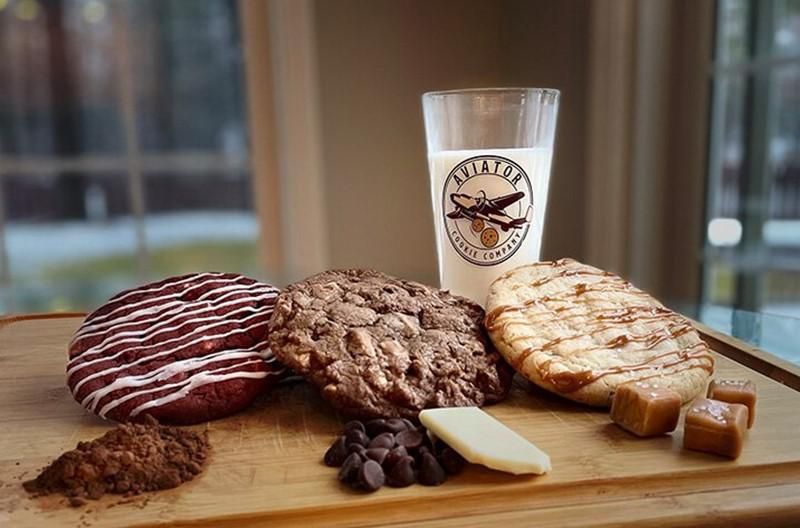 Scroll to top