Fun flight attendant facts you'll love to share
Flight attendants. They help us board, serve us drinks, and get us home safely. But really, they do so much more than that. These men and women are at the frontlines of customer service, assisting travelers with everything from seatbelts to connecting gates. So, what do flight attendants really do? How do they get where they are? Read on to get a glimpse into their lives in the skies.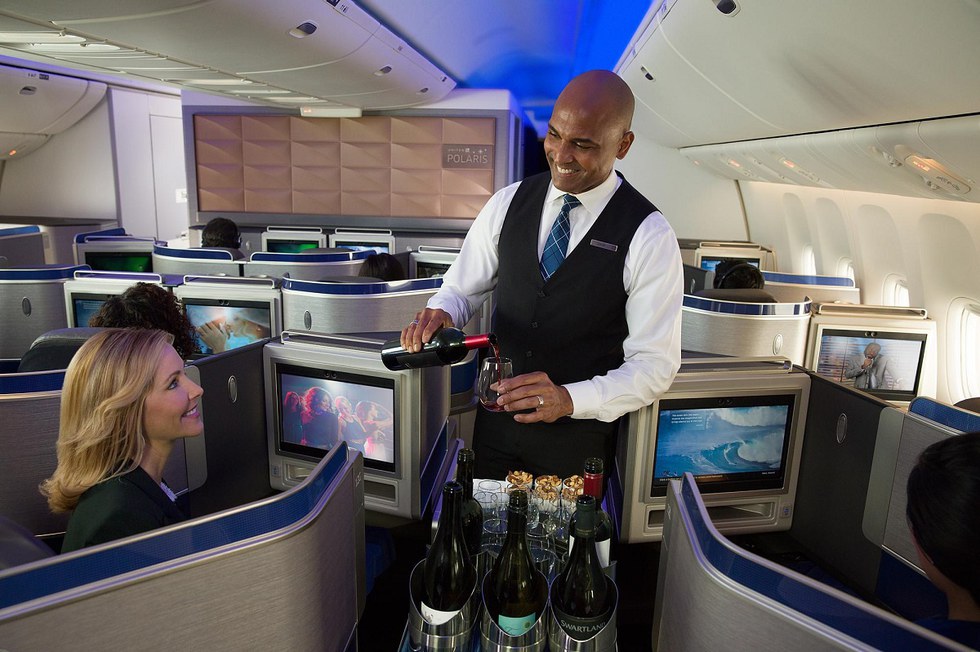 History
The history of flight attendants goes back to 1930 when United pioneered the notion of female flight attendants, creating a new profession for women. All eight of the first flight attendants were registered nurses — it was thought that having a nurse onboard would quell early air travelers' fear of flying. Flight attendants turned out to be an instant success and soon every airline, and every flight attendant, would be following in the footsteps of United Airlines.
World travelers
United flight attendants are not just arbiters of the sky — they are global ambassadors, full of experiences and knowledge worth sharing. Collectively, United flight attendants speak more than 22 languages and hail from over 50 different countries. And with such a diverse group of people one thing is certain — if you talk to your flight attendant, you're sure to learn something new.
Culture
Flight attendants for United must go above and beyond in the sky. United's flight attendants navigate the complex world of global culture with the skill and care pilots use to navigate the skies. Our flight attendants have to be sensitive to cultural needs, like never showing the soles of your feet in Japan, or that flights to Israel offer kosher-dining options.
Service complexity
At United, we believe that service is an integral part of the flying experience. That's why our flight attendants are trained to provide a wide range of services, from offering simple snacks and beverages to serving three- to seven-course dinners. Everything depends on the route — a shorter light from San Francisco to Seattle will be very different than a flight from Chicago to Shanghai, and our flight attendants are prepared for each situation.
Expertise
United flight attendants are not only experts when it comes to friendly service, they are also experts in the various features of United's massive fleet. Flight attendants are trained on up to eight different types of aircraft, from long-distance runners like the Boeing 747 to the most technologically advanced jetliner, the Boeing 787 Dreamliner. So, regardless of what type of plane you're flying on, you can remain confident that your crew is ready to make your flight as comfortable and safe as possible.
Training
Flight Attendants are highly capable individuals — trained in everything from identifying potential criminal activity and fighting fires to CPR and how to deliver a baby. In the event of an unforeseen problem, flight attendants know how to quickly and efficiently evacuate a full flight in less than 90 seconds.
Stay tuned for the next episode of Big Metal Bird to learn more about what it takes to be a flight attendant with United Airlines.