The foodie's guide to Asia
It's impossible to underestimate the enormous cultural significance of food throughout Asia. In many countries across the region, the very first thing you'll notice when you arrive is the complex aroma of commingled spices and the tempting scent of grilled meats and cooking fires wafting through the air. It's enough to make your mouth water, and that's before you've even left the airport. Whether you spend your vacation snacking on the delicious street food that's served on virtually every corner in Thailand, having lunch at a stylish tea and noodle house in Japan or enjoying a banquet at a historic dining palace in China, eating is truly the best way to immerse yourself in the city you're visiting. To give you an idea of what dishes you can't afford to miss, here's a regional guide to some of the top meals in Asia.
Bangkok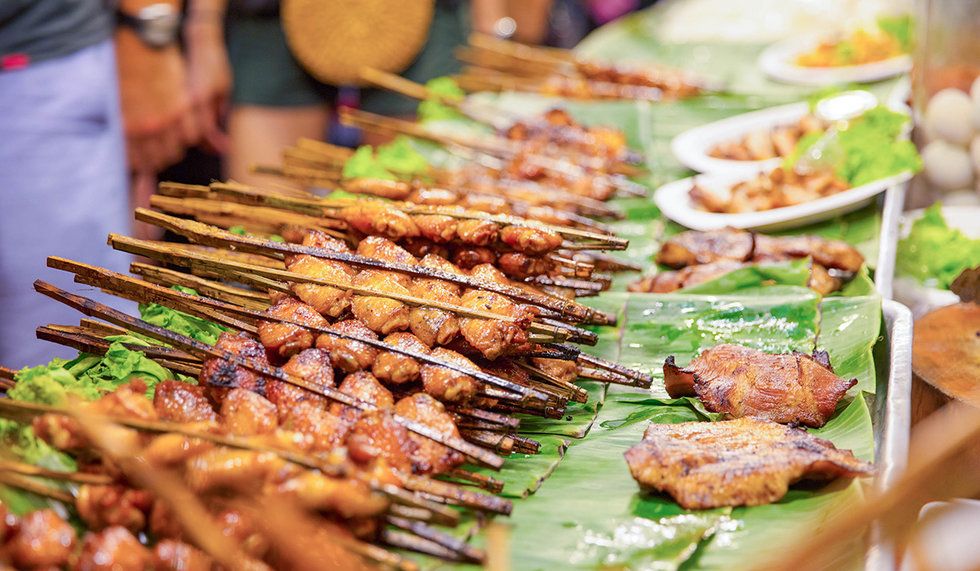 When you hear the word "yum" spoken in English, it's typically an exclamation of foodie pleasure. Curiously enough, it's also a Thai word that refers to the ideal combination of the five main flavors of Asian cuisine: salty, spicy, sour, savory and sweet. To enjoy the perfect balance of yum while in Bangkok, you'll need to order an authentic plate of pad thai and several skewers of grilled satay. Unlike in America where pad thai is usually eaten in sit-down restaurants, in Thailand it's a hugely popular street food, much like satay, that's often enjoyed while standing in front of a cart on the sidewalk. Between these two iconic dishes, you'll taste several of the core ingredients of Thai cooking, namely fish sauce, lime juice, sriracha, curry paste and Thai chilies.
Tokyo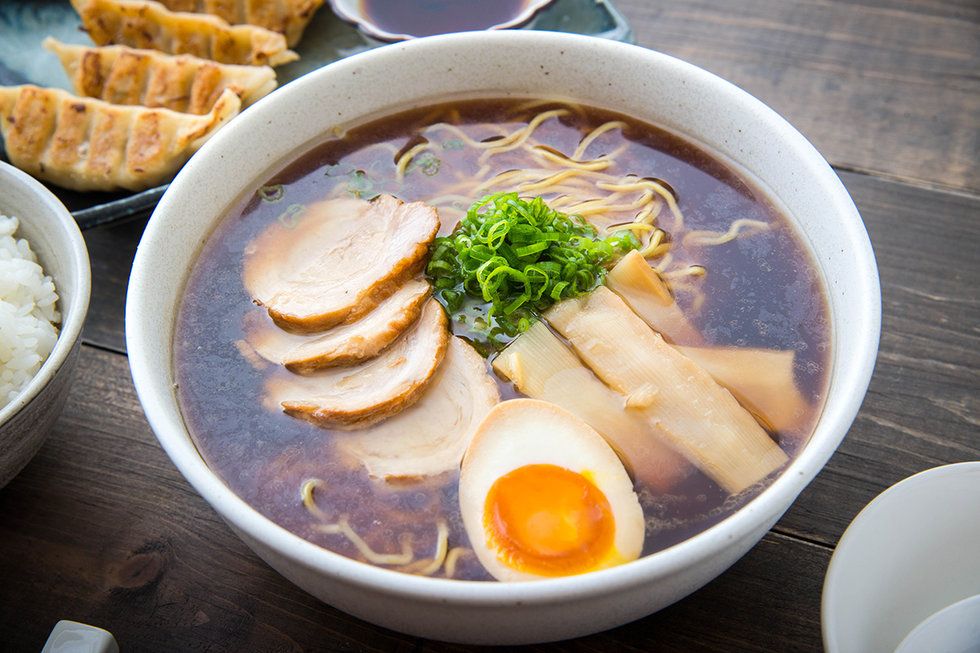 According to most chefs who specialize in Asian food, the central components of Japanese cooking include dashi (a traditional cooking stock), light and dark soy sauce, mirin, sake and miso. Used together in various combinations, these ingredients help form the basis of umami, a description of the savory taste that's become a familiar word around the world in the last decade or so. A great way to experience the essence of umami while in Tokyo is to spend some quality time with a large bowl of ramen. Ramen is at the center of any conversation that deals with Japanese cuisine and is an essential comfort food that's served everywhere — from award-winning restaurants to tiny neighborhood noodle shops. For a luscious bowl of ramen that you'll never forget, make reservations at the Michelin-starred Tsuta Ramen and prepare to launch your taste buds into orbit. But don't fill up on noodles too quickly, because you'll want to save room for an order of okonomiyaki, the savory egg and cabbage pancake that's been called Japan's version of soul food.
Hong Kong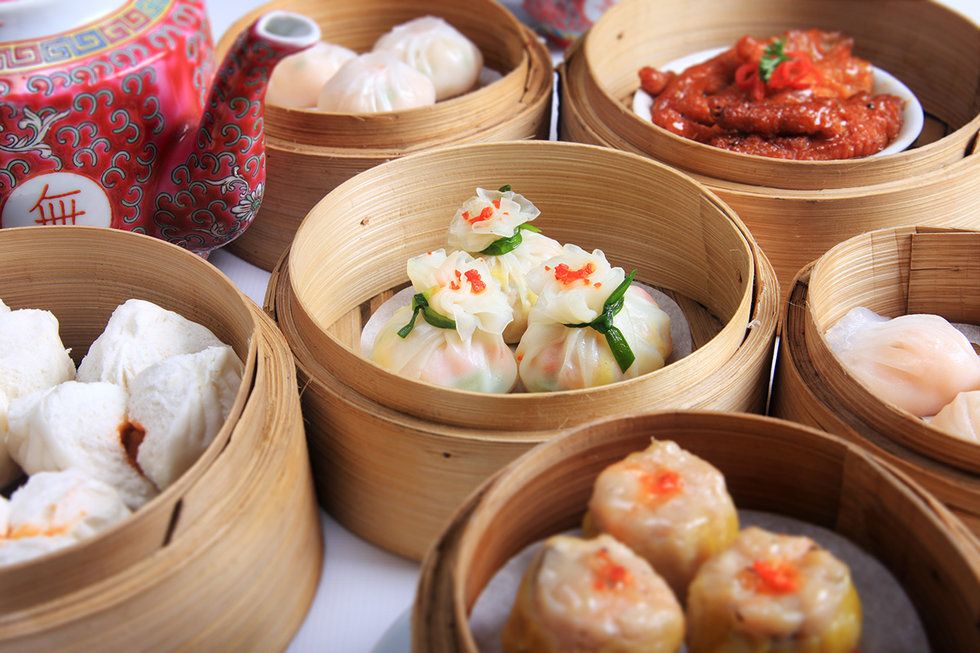 Although authentic Chinese food incorporates a vast variety of ingredients to achieve maximum deliciousness, the fundamental flavors typically rely on elements like oyster sauce, fresh ginger, chili garlic sauce, rice vinegar and hoisin sauce. Each of these flavors can be found somewhere in Hong Kong's quintessential meal: dim sum. Commonly enjoyed in bite-size portions served in steamer baskets or from rolling carts, dim sum is a tradition that dates back to the teahouses of ancient China. Today, the most popular dim sum items include all manner of dumplings, rolls, buns, cakes, meatballs, tarts, spare ribs and puddings. Since taking colorful food photos is an intrinsic part of any modern vacation, plan to eat at Hong Kong's Yum Cha, an acclaimed restaurant that serves Instagram-worthy dim sum treats. Later on, make your way to Yung Kee restaurant for another essential Hong Kong specialty: roast goose. Since 1942, the chefs at this massive four-floor dining palace have been cooking some of the best fowl in the world.
Hanoi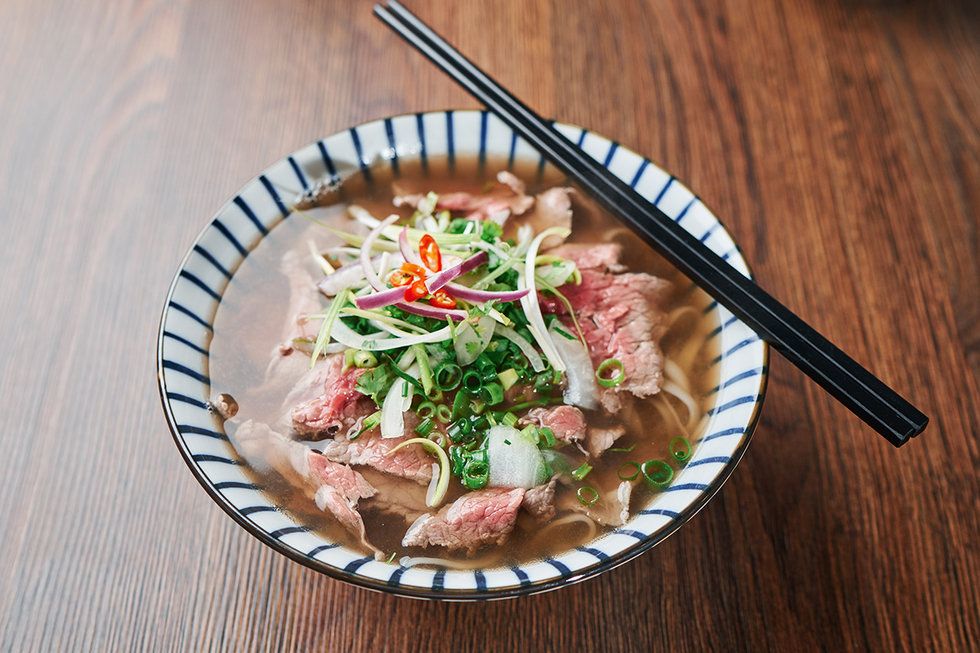 Along with tropical fruits — like papaya, mango, rambutan and durian — and a wide assortment of rice served in various styles, the primary building blocks of Vietnamese cuisine include fish sauce, hoisin sauce and fresh herbs like mint, cilantro, lemongrass and basil. If you'd like to savor several of these intensely flavorful elements on your trip to Hanoi, order a bowl of beef pho with a side of fried spring rolls. The pho's aromatic broth and gently braised meat pairs perfectly with the crunchy rice skin of the rolls, making this an unbeatable combination. You'll find a superb version of it available at Quán Ăn Ngon. For a tasty lunch on the go, grab a duck pâté and egg sandwich from one of the many bánh mì vendors in Hanoi's Old Quarter.
Seoul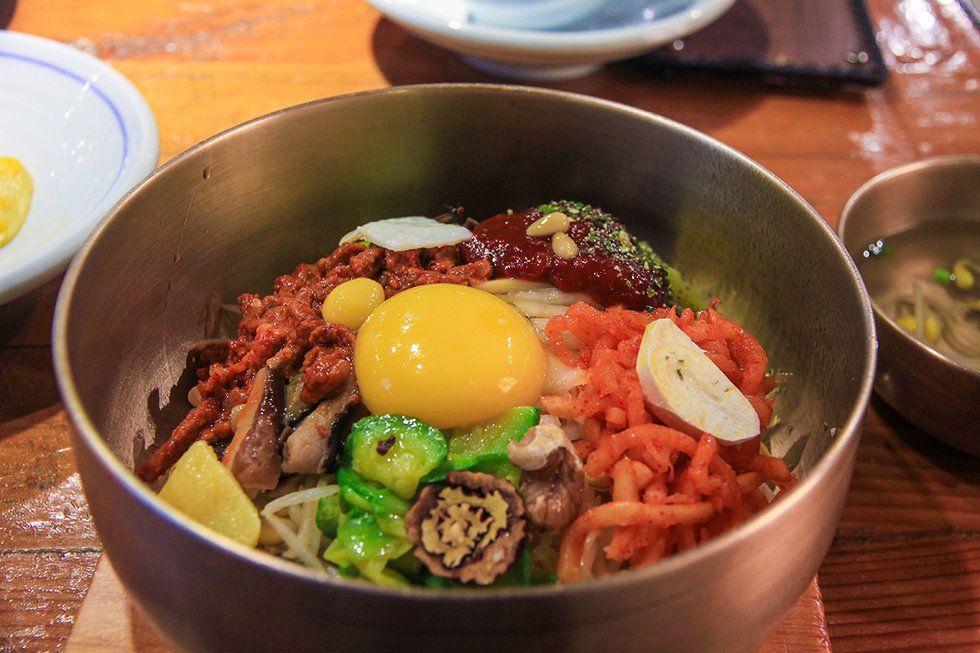 If you're planning a trip to the capitol city of South Korea, it's virtually guaranteed that you're already well acquainted with ingredients like soy sauce, garlic and sesame oil. Gochujang, on the other hand, might not be in your daily food repertoire just yet, but it will be after your visit. A zingy red chili paste made with chili powder, glutinous rice and fermented soybeans — among other things — gochujang's sweet and spicy flavor makes it an excellent condiment to use when you order an enticing combination of barbecued meats that are cooked directly at your table in restaurants throughout Seoul. The second dish that you have to try while traveling in Korea is bibimbap. Served in a heaping bowl, bibimbap typically consists of rice topped with local veggies and loaded with bits of egg and meat slices. Each establishment puts their own unique spin on it, and the bibimbap served at Jeonju Jungang Hoekwan is among the tastiest.
Singapore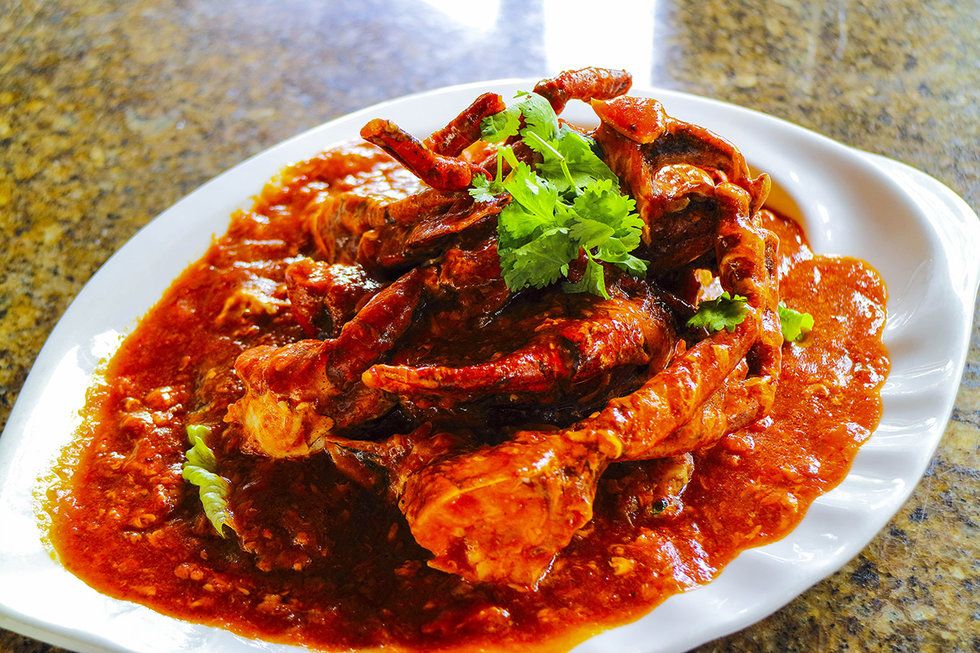 When you find yourself hungry in Singapore, scan the nearest menu and ask for a bowl of laksa and an invigorating seafood dish called chili and garlic crab. Laksa is a comforting noodle soup that's frequently served with chicken, shrimp or fish. Depending on your preference, the base of the soup can be made with either rich curry coconut milk or sour tamarind broth. Laksa occasionally comes with rice rather than noodles, but either way you can't go wrong. If you're averse to intensely hot spices, don't let the name of this dish dissuade you. The tomato-based sauce helps cut down on the heat of the chilies, making this a surprisingly mild treat rather than a spicy one.
Shanghai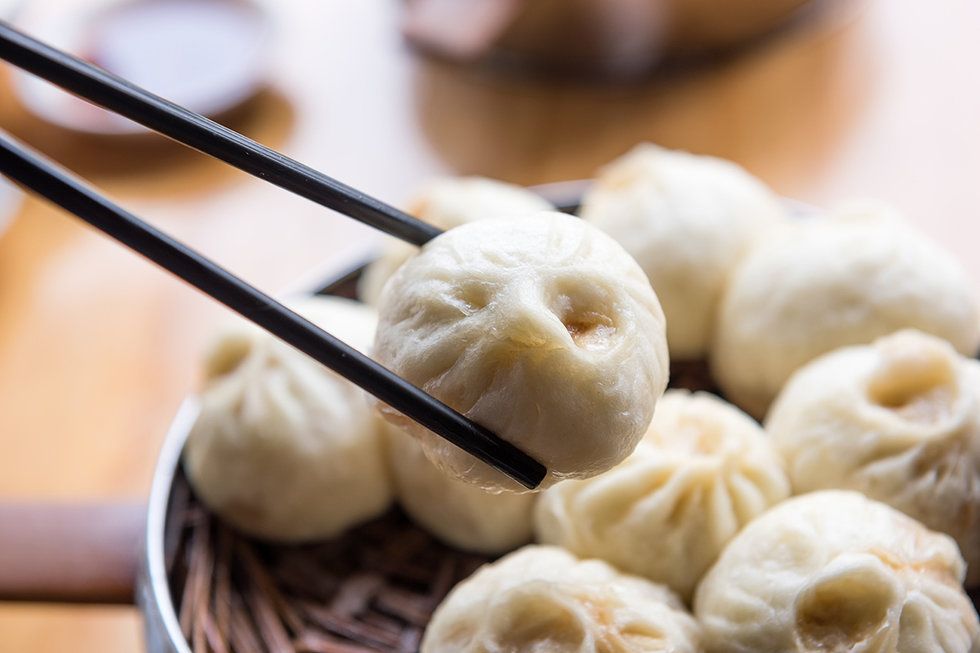 When eating in Shanghai, always keep in mind the four S's: soup dumpling and sweet & sour spareribs. Xiaolongbao — or soup dumplings — are adorable steamed buns that fit perfectly in your mouth and pop with incredibly flavorful broth when you bite down on them. Keep plenty of napkins handy though because they have a tendency to be a bit messy. Save room for other dumplings found throughout the city filled with pork, shrimp, minced crab, veggies or any number of other items. Sweet and sour spareribs with black bean vinegar sauce — a Shanghai specialty — are another wonderful dish to try while exploring the restaurants across China's central coast. When braised to perfection, there's simply nothing better on the menu.
Getting there
Regardless of where you decide to eat in Asia, you can plan your fantastic food tour by visiting united.com, or by using the handy United app to book your tickets.
If you can't get to Mars, what's the next best thing? Apparently Iceland. A team of renowned explorers and researchers recently journeyed to Iceland to test a Mars analog suit in a Martian-like environment.
The United sponsored expedition, led by The Explorers Club — an internationally recognized organization that promotes the scientific exploration of land, sea, air and space — and in partnership with Iceland Space Agency, involved the team venturing inside the Grímsvötn volcano and across the Vatnajökull ice cap. The group traveled to the remote location and lived for six days in the Grímsvötn Mountain Huts and endured harsh weather conditions and unstable terrain.
Helga Kristin Torfadöttir, Geologist and glacier guide, using the LiDAR system to map the ground and test the suit's capabilities on the glacier.
The objective of the mission was to explore the potential of concept operations at the Grímsvötn location while testing the suit in an arctic environment similar to what would be found on the surface of Mars. "This mission was an important test of the design of the MS1 suit, but it was also incredibly helpful to understand the how to conduct these sorts of studies in Iceland," said Michael Lye, MS1 designer and NASA consultant and RISD professor. "No matter how thoroughly something is tested in a controlled environment like a lab, studying it in a setting that accurately represents the environment where it will be used is absolutely essential to fully understand the design."
The suit was designed and constructed by faculty and students at the Rhode Island School of Design (RISD) with input and guidance from members of the HI-SEAS IV crew and NASA's Johnson Space Center Space Suit Engineering team. At 50-60 lbs, the suit is similar to what a planetary exploration suit would weigh in Martian gravity. The suit was originally designed to be used in the warm climate of Hawaii, however the martian climate is much closer to what would be found on top of the glaciers in Iceland. The data collected will inform the future of habitat and spacesuit design that can be used to train astronauts on Earth.
Today, we remember the colleagues, customers and every single victim of the terrorist attacks of Sept. 11, 2001.
I know each of us in the United family marks this difficult moment in our own way. Still, we all share a common commitment to honor how our brothers and sisters left us and also celebrate what they gave to us during their lives. We remember their professionalism and heroism. We cherish their camaraderie and friendship. We carry with us the examples they set forth, especially in the heroism and bravery displayed by so many on that terrible day. Above all, we understand a simple truth: While thousands of our fellow human beings lost their lives in New York City, Arlington and Shanksville, the attacks of September 11th were aimed at all people of peace and good will, everywhere. They were attacks on the values that make life worth living, as well as the shared purpose that make us proud of what we do as members of the United family: connecting people and uniting the world.
We may live in times scarred by discord and disagreement, and we know there are those around the world who seek to divide us against one another. But, on this day – above all – we come together, as one. We affirm our core belief that far, far more unites us as citizens and fellow human beings than can ever divide us.
Let us embody that belief as we go about serving our customers and one another – on this day and every day – as we continue to help building a world that's more united. Let that be our memorial to the sisters and brothers we lost, eighteen Septembers ago.
Humbly,
Oscar
A team of search and rescue experts from Empact Northwest departed Newark International Airport (EWR) this morning for Nassau (NSA), the capital of the Bahamas to help meet the pressing need for search and rescue services identified by Bahamian Prime Minister Hubert Minnis in the aftermath of Hurricane Dorian. The Empact Northwest team worked with Airlink, a rapid-response humanitarian relief organization that connects airlines with non-governmental organizations (NGOs), that respond quickly and efficiently in the wake of major disasters.
"We can't thank United enough for allowing us to jump out of the gate right away to aid people devastated by this storm," said Airlink Strategic Advisor Emily Sperling. "Search and rescue, medical care, temporary shelter, food and access to potable water are among the most immediate and pressing needs identified in the region. United's assistance is critical in ensuring that groups like Empact Northwest join others, including Mercy Corps, ADRA, and Heart to Heart International in fulfilling those most basic needs."
Airlink notes that our assistance enables two types of first responders to arrive quickly: those with specialized response capabilities like search and rescue, as well as assessment teams, who identify the most pressing needs and establish partnerships quickly to distribute supplies more efficiently once they are on the ground in country. Our partnership is felt long after the initial outreach after a disaster, too, according to Ms. Sperling. "After Irma and Maria hit the Caribbean in 2017, we received requests to transport relief workers a year or two later, to provide training and rebuilding assistance to help these communities develop future resilience," she said. The partnership also helps move responders into place to assist U.S. East Coast communities in the path of this tremendous storm.
You can join us in our disaster relief efforts by donating to our Crowdrise fundraising page here.

Scroll to top