The foodie's guide to Asia
It's impossible to underestimate the enormous cultural significance of food throughout Asia. In many countries across the region, the very first thing you'll notice when you arrive is the complex aroma of commingled spices and the tempting scent of grilled meats and cooking fires wafting through the air. It's enough to make your mouth water, and that's before you've even left the airport. Whether you spend your vacation snacking on the delicious street food that's served on virtually every corner in Thailand, having lunch at a stylish tea and noodle house in Japan or enjoying a banquet at a historic dining palace in China, eating is truly the best way to immerse yourself in the city you're visiting. To give you an idea of what dishes you can't afford to miss, here's a regional guide to some of the top meals in Asia.
Bangkok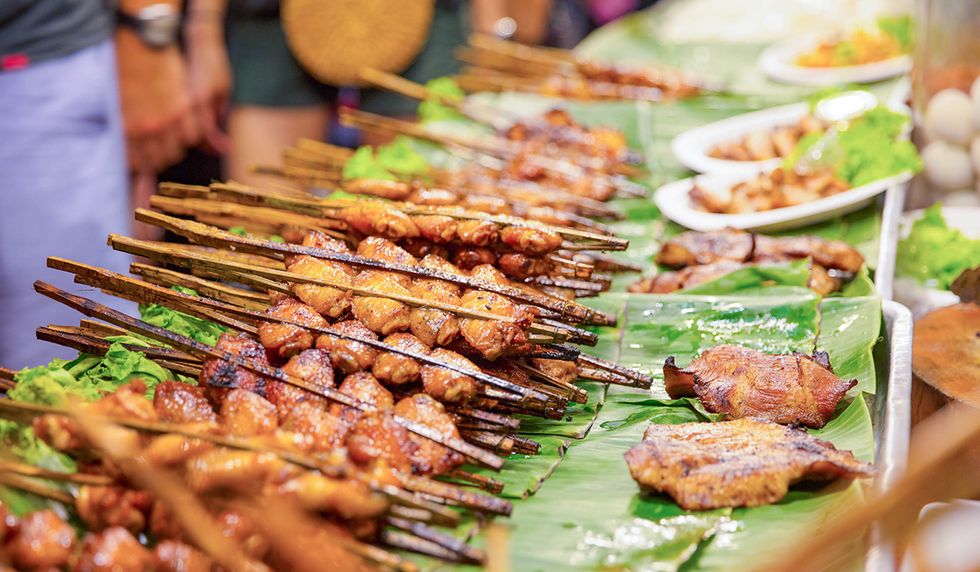 When you hear the word "yum" spoken in English, it's typically an exclamation of foodie pleasure. Curiously enough, it's also a Thai word that refers to the ideal combination of the five main flavors of Asian cuisine: salty, spicy, sour, savory and sweet. To enjoy the perfect balance of yum while in Bangkok, you'll need to order an authentic plate of pad thai and several skewers of grilled satay. Unlike in America where pad thai is usually eaten in sit-down restaurants, in Thailand it's a hugely popular street food, much like satay, that's often enjoyed while standing in front of a cart on the sidewalk. Between these two iconic dishes, you'll taste several of the core ingredients of Thai cooking, namely fish sauce, lime juice, sriracha, curry paste and Thai chilies.
Tokyo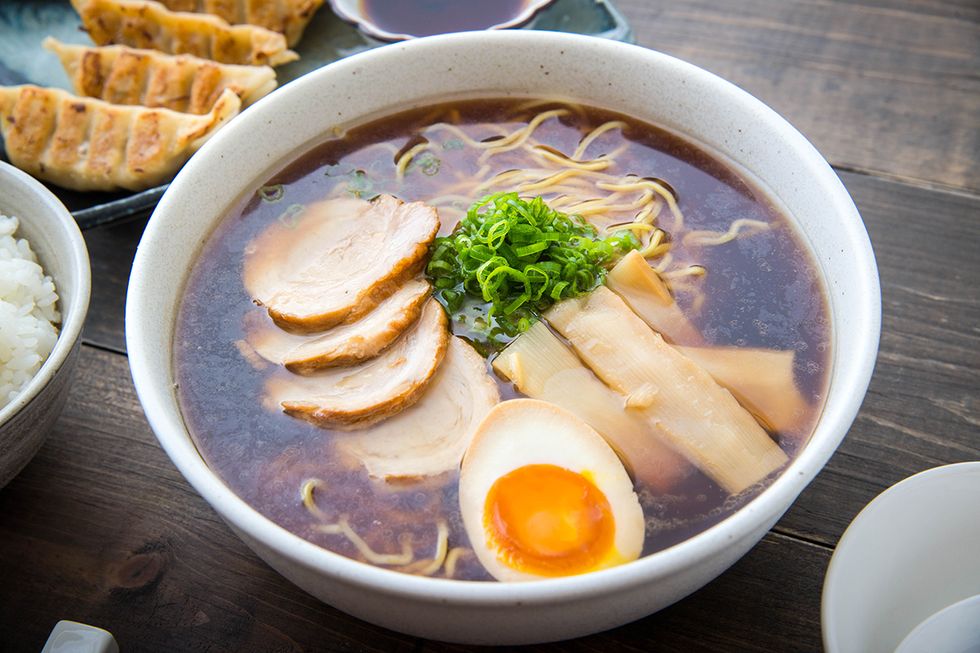 According to most chefs who specialize in Asian food, the central components of Japanese cooking include dashi (a traditional cooking stock), light and dark soy sauce, mirin, sake and miso. Used together in various combinations, these ingredients help form the basis of umami, a description of the savory taste that's become a familiar word around the world in the last decade or so. A great way to experience the essence of umami while in Tokyo is to spend some quality time with a large bowl of ramen. Ramen is at the center of any conversation that deals with Japanese cuisine and is an essential comfort food that's served everywhere — from award-winning restaurants to tiny neighborhood noodle shops. For a luscious bowl of ramen that you'll never forget, make reservations at the Michelin-starred Tsuta Ramen and prepare to launch your taste buds into orbit. But don't fill up on noodles too quickly, because you'll want to save room for an order of okonomiyaki, the savory egg and cabbage pancake that's been called Japan's version of soul food.
Hong Kong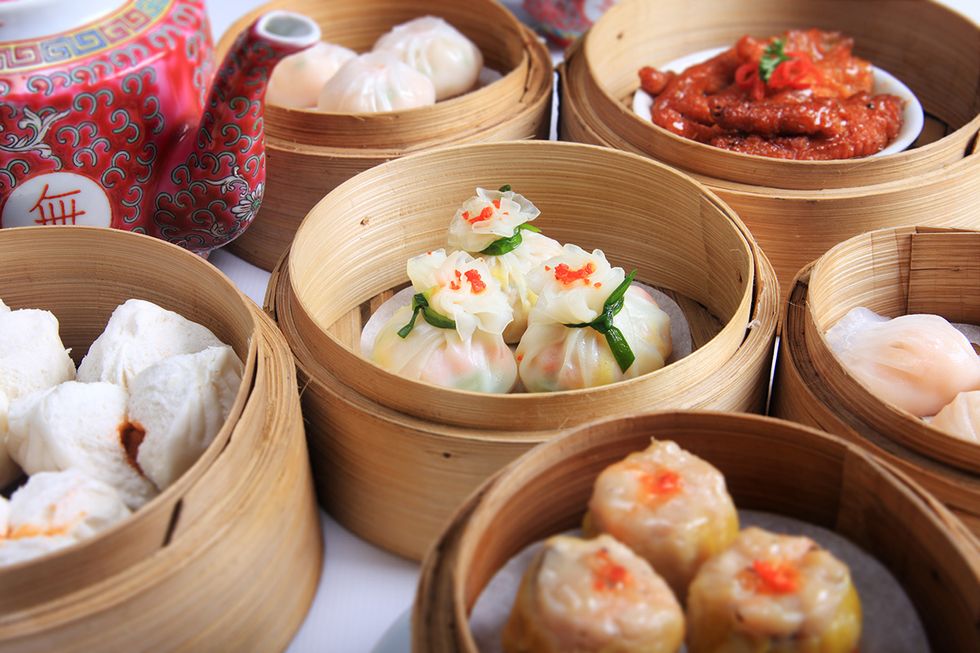 Although authentic Chinese food incorporates a vast variety of ingredients to achieve maximum deliciousness, the fundamental flavors typically rely on elements like oyster sauce, fresh ginger, chili garlic sauce, rice vinegar and hoisin sauce. Each of these flavors can be found somewhere in Hong Kong's quintessential meal: dim sum. Commonly enjoyed in bite-size portions served in steamer baskets or from rolling carts, dim sum is a tradition that dates back to the teahouses of ancient China. Today, the most popular dim sum items include all manner of dumplings, rolls, buns, cakes, meatballs, tarts, spare ribs and puddings. Since taking colorful food photos is an intrinsic part of any modern vacation, plan to eat at Hong Kong's Yum Cha, an acclaimed restaurant that serves Instagram-worthy dim sum treats. Later on, make your way to Yung Kee restaurant for another essential Hong Kong specialty: roast goose. Since 1942, the chefs at this massive four-floor dining palace have been cooking some of the best fowl in the world.
Hanoi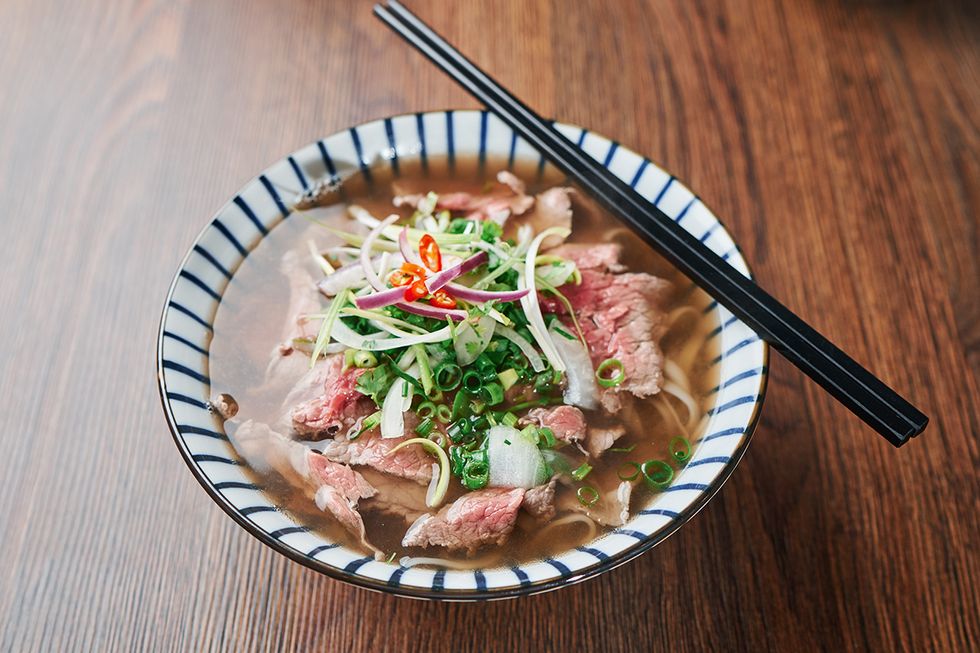 Along with tropical fruits — like papaya, mango, rambutan and durian — and a wide assortment of rice served in various styles, the primary building blocks of Vietnamese cuisine include fish sauce, hoisin sauce and fresh herbs like mint, cilantro, lemongrass and basil. If you'd like to savor several of these intensely flavorful elements on your trip to Hanoi, order a bowl of beef pho with a side of fried spring rolls. The pho's aromatic broth and gently braised meat pairs perfectly with the crunchy rice skin of the rolls, making this an unbeatable combination. You'll find a superb version of it available at Quán Ăn Ngon. For a tasty lunch on the go, grab a duck pâté and egg sandwich from one of the many bánh mì vendors in Hanoi's Old Quarter.
Seoul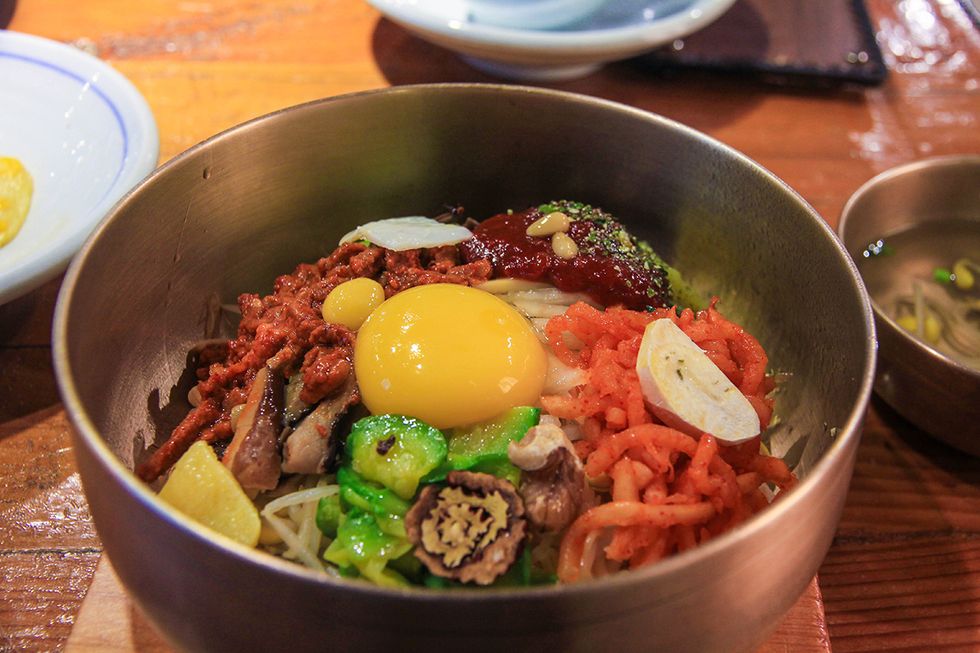 If you're planning a trip to the capitol city of South Korea, it's virtually guaranteed that you're already well acquainted with ingredients like soy sauce, garlic and sesame oil. Gochujang, on the other hand, might not be in your daily food repertoire just yet, but it will be after your visit. A zingy red chili paste made with chili powder, glutinous rice and fermented soybeans — among other things — gochujang's sweet and spicy flavor makes it an excellent condiment to use when you order an enticing combination of barbecued meats that are cooked directly at your table in restaurants throughout Seoul. The second dish that you have to try while traveling in Korea is bibimbap. Served in a heaping bowl, bibimbap typically consists of rice topped with local veggies and loaded with bits of egg and meat slices. Each establishment puts their own unique spin on it, and the bibimbap served at Jeonju Jungang Hoekwan is among the tastiest.
Singapore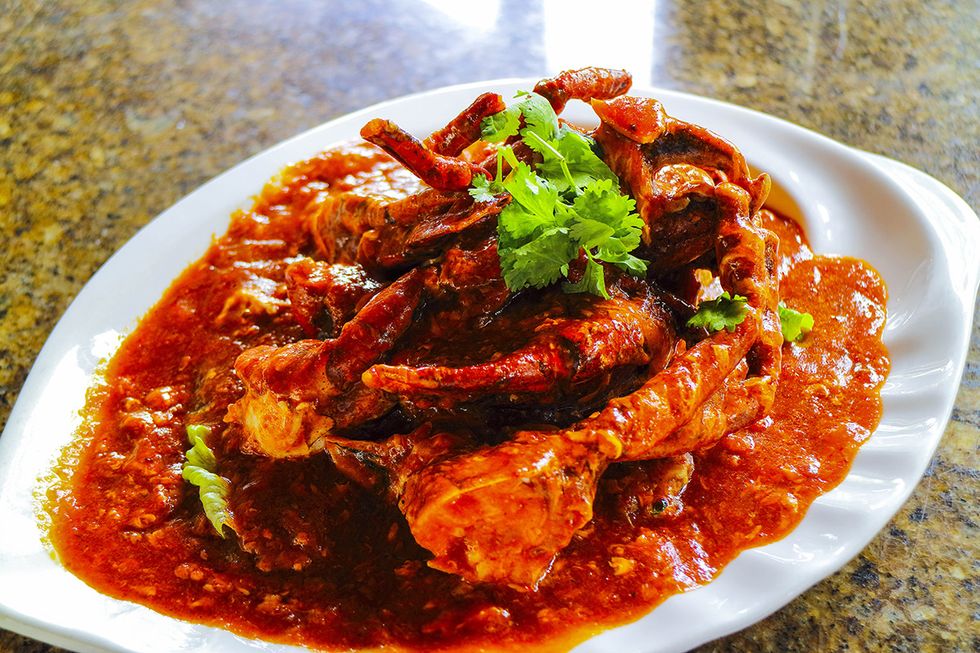 When you find yourself hungry in Singapore, scan the nearest menu and ask for a bowl of laksa and an invigorating seafood dish called chili and garlic crab. Laksa is a comforting noodle soup that's frequently served with chicken, shrimp or fish. Depending on your preference, the base of the soup can be made with either rich curry coconut milk or sour tamarind broth. Laksa occasionally comes with rice rather than noodles, but either way you can't go wrong. If you're averse to intensely hot spices, don't let the name of this dish dissuade you. The tomato-based sauce helps cut down on the heat of the chilies, making this a surprisingly mild treat rather than a spicy one.
Shanghai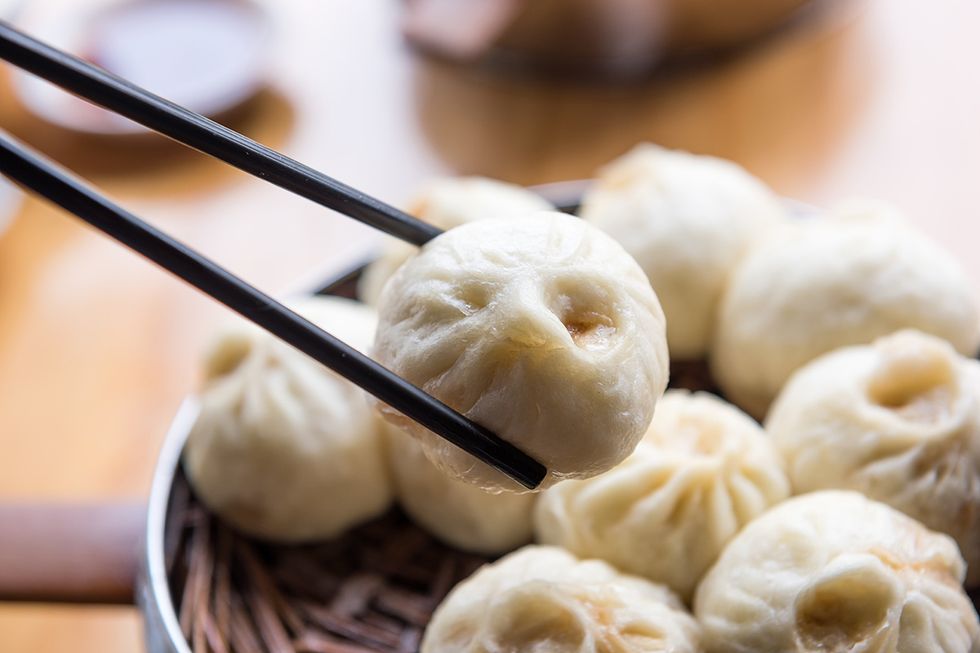 When eating in Shanghai, always keep in mind the four S's: soup dumpling and sweet & sour spareribs. Xiaolongbao — or soup dumplings — are adorable steamed buns that fit perfectly in your mouth and pop with incredibly flavorful broth when you bite down on them. Keep plenty of napkins handy though because they have a tendency to be a bit messy. Save room for other dumplings found throughout the city filled with pork, shrimp, minced crab, veggies or any number of other items. Sweet and sour spareribs with black bean vinegar sauce — a Shanghai specialty — are another wonderful dish to try while exploring the restaurants across China's central coast. When braised to perfection, there's simply nothing better on the menu.
Getting there
Regardless of where you decide to eat in Asia, you can plan your fantastic food tour by visiting united.com, or by using the handy United app to book your tickets.
Calling all AvGeeks and travelers! Here's a fun way to take your next video call….from a United Polaris seat, the cockpit or cruising altitude. We're introducing United-themed backgrounds for use on Zoom, a video conferencing tool that many people are using to stay connected.
So for your next meeting or catch up with friends and family, download the app to either your computer or mobile device to get started. If you've already downloaded Zoom you can skip ahead to updating your background image (see instructions below).
Start here by downloading your favorite United image to your computer or mobile device. Just click "download" in the bottom left corner of the image.
Next go to your Zoom app (you'll need to download the app to access backgrounds) and click on the arrow to the right of your video camera icon in the bottom of the screen.
From here select, "choose virtual background" to upload your uniquely United photo.
When and where possible, we are working to repatriate travelers who are stranded abroad in the wake of the COVID-19 crisis. Our teams are working closely with government officials here in the U.S. as well as in other countries where flying has been restricted to gain the necessary approvals to operate service. In regions where government actions have barred international flying, we have coordinated with the the U.S. State Department and local government officials to re-instate some flights. Additionally, we have been operating several extra flights to countries in Central America and South America as we continue to play a role in connecting people and uniting the world.
We have operated more than 56 repatriation flights from Panama City, Guatemala City, Quito, Lima, San Pedro Sula, Tegucigalpa and Roatan, bringing nearly 8,000 people home. We will continue working with government officials to operate extra flights to Houston from Quito, San Pedro Sula, Tegucigalpa and from Lima to Washington Dulles and beginning April 5, we will begin operating multiple charter flights between Delhi and San Francisco. We continue to review more opportunities for flights between the United States and other countries to bring citizens home.
Video provided by the U.S. Embassy Ecuador of Americans returning home on United.

Additionally, our Customer Solutions and Recovery team is working with customers in the following markets to rebook them on flights back to the United States as capacity allows, either on our aircraft or on one of our airline partners' planes:

Quito, Ecuador
Managua, Nicaragua
Roatan, Honduras
San Pedro Sula, Honduras
Amsterdam
Brussels
Munich
Singapore
Tokyo-Haneda
Seoul, South Korea
Melbourne, Australia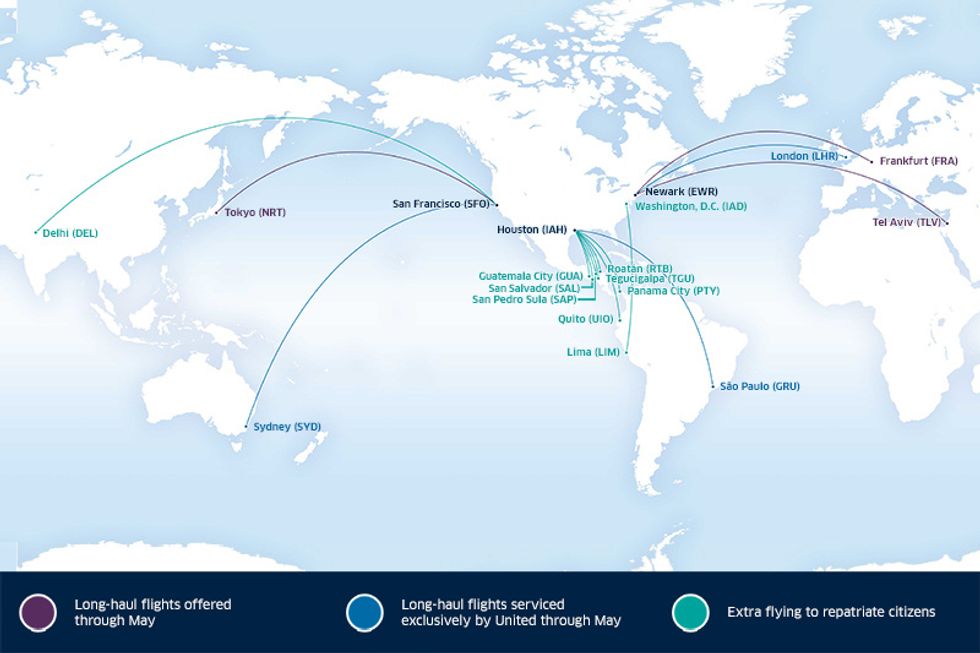 We also recently reinstated several international flights back into our schedule to support customers and essential businesses which depend on these routes. As a result, we will be the only airline to offer service between Newark/New York and London, San Francisco and Sydney, as well as Houston and São Paulo, Brazil.

In the midst of mobilizing our cargo operations, our teams at New York/Newark (EWR) and Jacksonville (JAX) stepped in to assist Roche Diagnostics with transporting a vital component for an instrument being used for COVID-19 testing.
The component was stuck at EWR en route to the Mayo Clinic in Florida after another airline's flights were cancelled. A Roche employee contacted us asking for help and, within a few hours, our teams had the piece loaded onto a Jacksonville-bound aircraft, with arrangements in place to deliver it to the Mayo Clinic.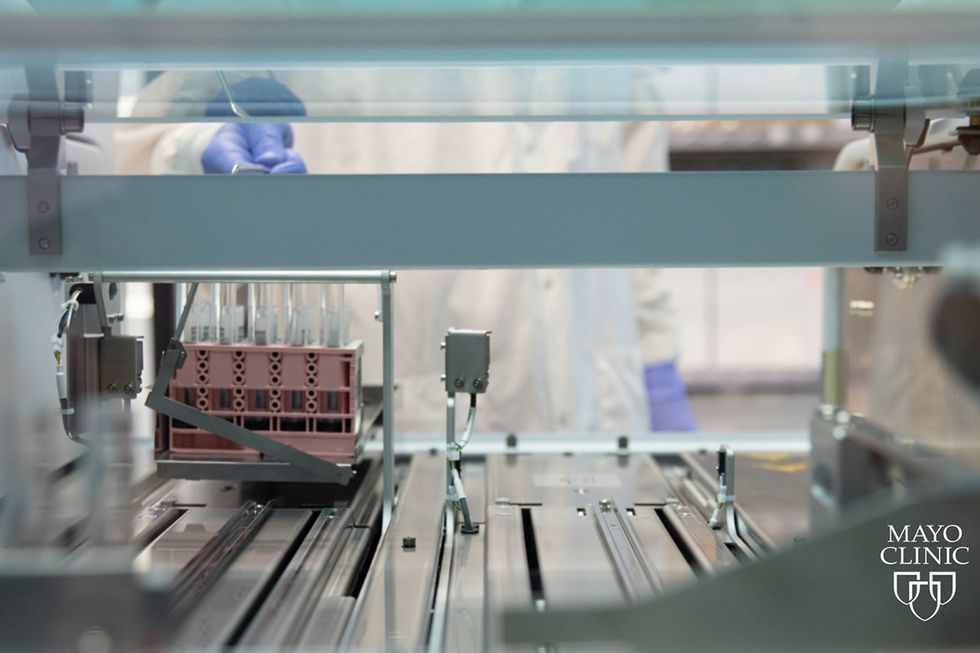 The item we shipped will allow the Mayo Clinic in Florida to process hundreds of COVID-19 tests per day. Mayo Clinic Laboratories has been on the front lines of increasing testing capacity to expedite caring for patients at this critical time and working to ease the burden being felt at test processing laboratories in a growing number of areas.

Together, we are facing an unprecedented challenge. United Together, we rise to meet that challenge.
Check out our newest destinations
United Airlines
united
We continue to work with government officials to bring Americans home. In addition to flights from Central & South America, we have charter flights planned from India. Learn more about our repatriation efforts in the wake of COVID-19 here:
uafly.co/3aExaOL
#UnitedTogether
United Airlines
united
When
@RocheDia
needed to ship a vital component of a COVID-19 testing unit from New Jersey to Florida, United Cargo jumped in to help. Read about how this part will allow
@MayoClinic
to process hundreds of tests per day for cases in the Southeastern U.S.
uafly.co/2UzOAGW
United Airlines
united
International schedule update: We know some people around the globe are displaced and still need to get home. We are reinstating some international flights over the next few days and will continue to fly six daily international flights through May.
uafly.co/3a5Dj6p
United Airlines
united
We have extended our change fee waiver to cover travel through May 31, 2020: - You can change or cancel your flight on
united.com
or through the app – a phone call is not required - For the latest on our commitment to your safety, visit
united.com/coronavirus
We Are United
weareunited
Shoutout to our operations team, who are working to properly park, maintain and store many aircraft in the
#BeingUnited
fleet. These aircraft are being housed across our seven hubs, maintenance facilities in CLE and MCO as well as at offsite facilities in New Mexico and Arizona.
We Are United
weareunited
Tomorrow, Oscar and Scott will host a companywide town hall to discuss the latest developments in managing the effects of the coronavirus (COVID-19). You can join the livestream event at 1:20 p.m. CT here:
uafly.co/39AV25m
We Are United
weareunited
Tomorrow, Oscar and Scott will host a companywide town hall to discuss the latest developments in managing the effects of the coronavirus (COVID-19). You can join the livestream event at 1:20 p.m. CT here:
uafly.co/39AV25m
.
Watch our most popular videos
Copyright © 2020 United Airlines, Inc.
All rights reserved.
Indicates an external site that may or may not meet accessibility guidelines.
Scroll to top
Scroll to top