Canadian adventures: Top cities all over Canada
I'll let you in on a little secret – regardless of when you plan to travel, there's never a wrong time to visit Canada. Encompassing almost four million square miles of remarkably beautiful terrain, it not only contains the world's longest coastline, it's also the second-largest country on Earth. And across its immense territory you'll find a wealth of diverse destinations just waiting for you to explore. Looking for stunning scenery? It's got you covered. Fancy a stay in a quaint seaport village? You'll find plenty to choose from. In the mood for big city excitement? Look no further! Basically, Canada offers something truly special for every type of traveler. To help you get the most out of your next visit, here's a regional guide to the spectacular Great White North.
Atlantic region
Halifax
With its waterfront views and colorful Victorian architecture, Halifax is quite possibly the perfect maritime destination. If you're visiting for the first time, be sure to spend a day strolling the city's historic harbor boardwalk. While you're there, grab lunch at the Halifax Seaport Farmers Market, which holds the distinction of being the longest continuously running market of its kind in North America. When the weather is warm and sunny, head to Citadel Hill and explore the iconic star-shaped military fort that overlooks the water, or wander the romantic Halifax Public Gardens and enjoy an hour-long guided horticultural tour. Have time for a short side trip? Then a quick visit to the nearby community of Peggy's Cove should definitely be on your Halifax travel agenda.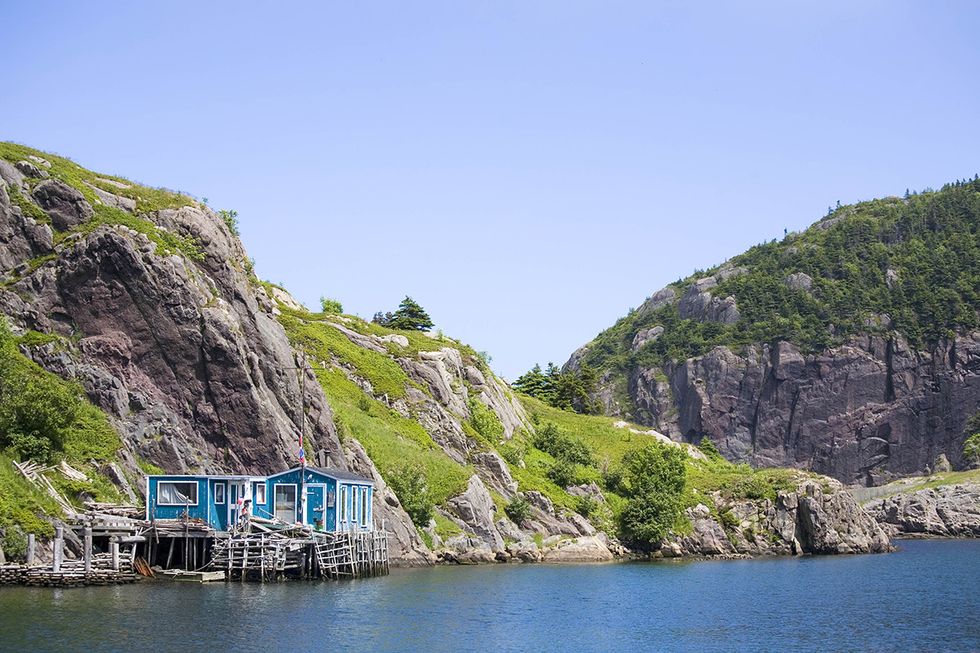 St. John's
Nature lovers who visit St. John's will definitely want to lace up their hiking boots and traverse North America's easternmost coastline on foot. Don't forget to bring your camera along, too, because the astounding scenery that you'll discover is well worth sharing with friends and family back home. If urban fun is more your speed, check out the wildly popular George Street area and chances are you'll find an outdoor concert or an open-air food festival waiting for you. Grown-ups, meanwhile, should make plans to sample the beers on one of St. John's local craft beer tours. Finally, if you're visiting in the late spring or summer, book a whale watching trip with the folks at Iceberg Quest tours. Their expert guides will provide you with an up-close-and-personal look at nature's majestic giants of the sea.
Charlottetown
Anyone who grew up reading the beloved children's classic "Anne of Green Gables" will want to set foot on the magical Prince Edward Island and see for themselves where the tale was set. The city of Charlottetown is Prince Edward Island's capital, and it's every bit as delightful as you might imagine. There's an undeniable storybook quality to this quaint Canadian destination that's simply impossible to resist. Along with literary walking tours of the city, visitors can marvel at the ornate St. Dunstan's Basilica, or take in a cutting-edge art exhibit at the nearby Confederation Centre of the Arts. Since delicious seafood is one of Charlottetown's biggest attractions, treat yourself to a memorable dinner of chowder, mussels and jerk spiced crab legs at the popular Claddagh Oyster House.
Central Canada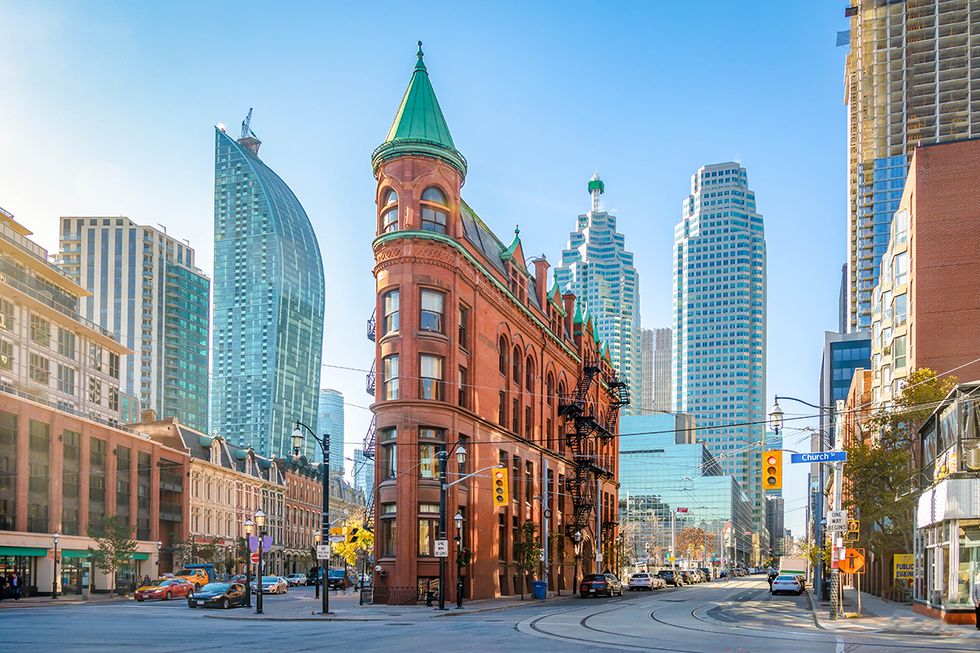 Toronto
Visitors to Toronto will discover a glorious assortment of cultural influences throughout the city, making it an ideal vacation spot for just about everyone. Where else can you find gleaming avant-garde architecture cozily nestled alongside historic churches situated on cobblestone streets? That playful mixture of styles gives Toronto a personality all its own. If you've rented a car on your visit, then be sure to take a short side trip to see the iconic Niagara Falls. It's only a mere 2-hour drive away. Exploring the city's funky Kensington Market is a guaranteed good time, or perhaps a guided tour of the Hockey Hall of Fame might be more to your liking if you're a sports fan. For foodies, there's no better way to experience the true taste of Toronto than to head to the city's Distillery District and see what's on the menu at one of the dozens of eateries you'll find there.
Montreal
You can easily spend a week exploring the friendly streets of Montreal and never find yourself less than captivated by its casual elegance and enchanting French charm. In fact, the only problem is deciding which of the sights and attractions to check out first. I recommend starting with the incredible Notre-Dame Basilica, because there's just no better way to immerse yourself in the city's fascinating cultural heritage. Next, take in an expertly curated exhibition at the Montreal Museum of Fine Arts. When you feel the need to stretch your legs, a leisurely walking tour of the exciting Plateau Mont-Royal neighborhood is a fun way to acquaint yourself with the city on a pleasant afternoon. Once the sun goes down, take a nighttime boat trip on the beautiful Saint Lawrence River and watch the lights of Montreal shimmer after dark.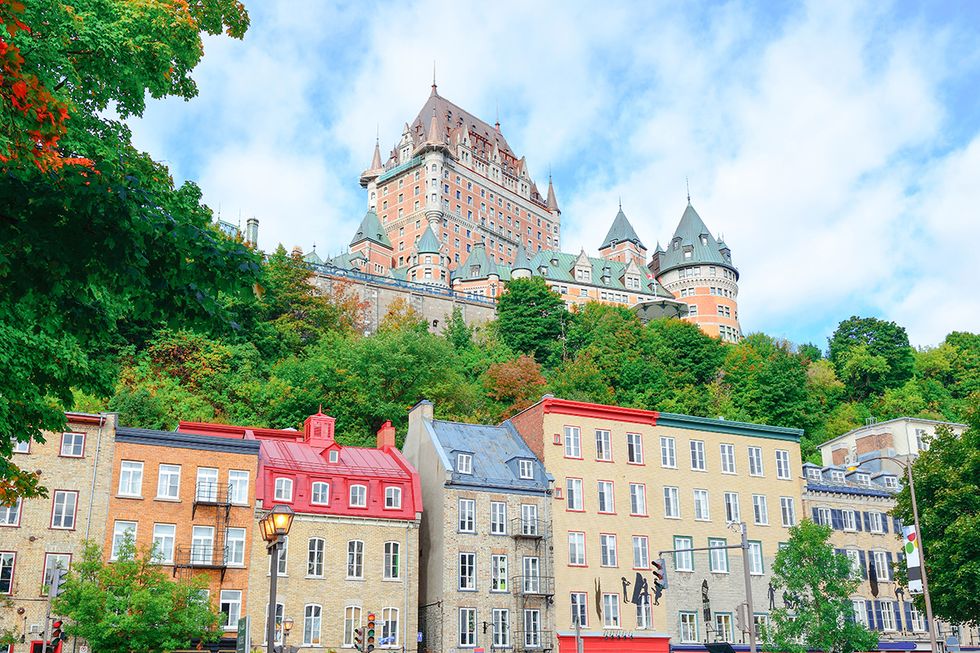 Québec City
If you're a Francophile living in the United States, you don't have to cross the Atlantic Ocean to experience the charm of La République française. Instead, you can make a far shorter journey to the capital of the Canadian province of Quebec. Here, you'll discover a city that's filled with some of the most authentic French culture this side of Paris. For an inside look at this amazing destination, here's a guide that lists everything you'll need to know in order to plan a marvelous getaway.
West Coast region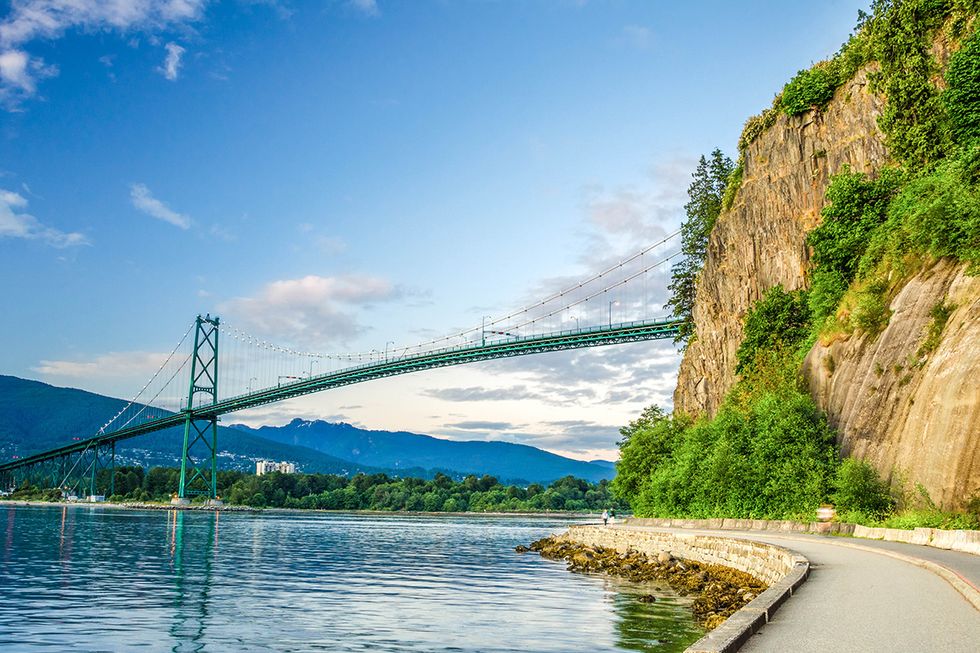 Vancouver
It's easy to see why Vancouver is widely considered to be one of the world's most livable cities. A few of the many must-see attractions include hiking or cycling through the 1,000-acre Stanley Park, and grabbing a gourmet lunch at the remarkable Granville Island Public Market. The city's fabulous Chinatown is one of the biggest and best of its kind in all of North America, so plan on spending at least a full day enjoying its festive atmosphere. If you're curious about the region's aboriginal people and traditions, schedule a visit to the acclaimed Museum of Anthropology, which is located on the University of British Columbia campus. And if you've still got energy left, a nighttime stroll through the wonderfully atmospheric Gastown district is highly recommended.
Victoria
Thanks to its authentic British flavor, you'll feel like you've gone to merry old England when you arrive in Victoria, but it's really just a short boat trip away from Vancouver. A peaceful haven for artists, writers and thinkers of all kinds, Victoria is graced with Canada's mildest weather, making it an ideal spot to visit year-round. That comfortable climate is one of the reasons why the city's 55-acre Butchart Gardens are such a vibrant sight to behold. Regardless of the season, you'll find many of nature's most beautiful flowers in full bloom here, which is why it's such a beloved spot for locals and visitors alike. Other recommended activities in Victoria include a trip to Royal BC Museum, a cycling tour of the historic Cook Street Village neighborhood and a thrilling whale watching excursion with the Prince of Whales company.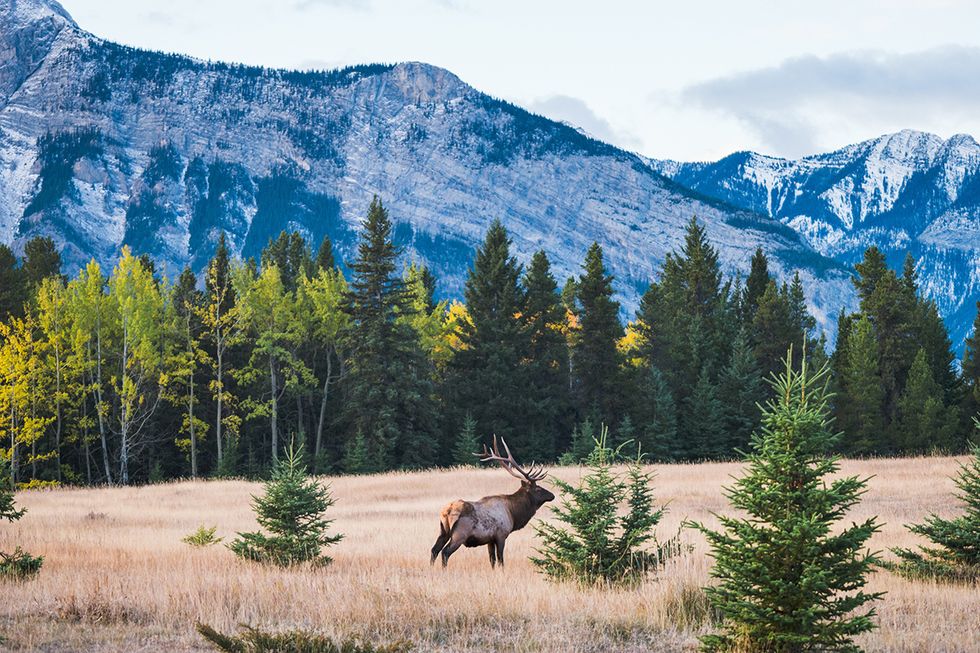 Banff
This incredible winter resort destination features some of the most beautiful scenery on the entire planet. To experience the area's natural splendor in all its glory, ride the Banff Gondola up to the summit of Sulphur Mountain and prepare to be amazed. Exploring the glacial lakes, untouched ice fields and awe-inspiring wildlife in Banff National Park are the main reasons why people visit this region. It's the kind of place that turns a simple vacation into a life-changing adventure. Of course, skiing is the most popular outdoor activity in Banff, and since the season runs all the way until late May, it's surprisingly convenient to plan a Canadian ski getaway for your entire family.
Getting there
Once you've decided on the perfect Canadian travel destination, book your tickets by visiting united.com or by using the newly improved United app.
We will continue building out our already expansive route network next year, adding flights to some attractive leisure destinations in the United States and the Caribbean.
Our hometown hub, Chicago O'Hare International Airport, will be the beneficiary of three of those new routes, which include Santa Barbara, California; Pasco, Washington; and Vail, Colorado. Rounding it out, United will add service from Denver to Nassau, Bahamas, and from Houston to Spokane, Washington. Tickets for all of these destinations are on sale now.
The Denver-Nassau route will begin on March 7, 2020, followed by Chicago-Santa Barbara, Chicago-Pasco, Chicago-Vail and Houston-Spokane on June 4. When that time comes, United will be the only airline offering nonstop service between Denver and Nassau and Chicago and Pasco.
All of these routes will open up a world of connection possibilities for customers living in each market. They'll also be scheduled to give flyers optimal arrival and departure time options. For instance, a passenger going from Chicago to Santa Barbara will have a flight option that departs O'Hare at 7:45 p.m. local time, arriving at Santa Barbara Airport at 10:30 p.m. That's ideal for business travelers.
"We want to offer customers the very best schedule, the best network and the most flight options in the industry," said Ankit Gupta, United's vice president of Domestic Network Planning.
The Boeing 737-800 aircraft will serve the Denver-Nassau route. Passengers going from Chicago to Santa Barbara and from Chicago to Vail will fly on the 737-700. United's 76-seat Embraer 175 aircraft, equipped with United First, Economy Plus and United Economy class seats, will operate on the Chicago-Pasco and Houston-Spokane routes.
You'll find flight times and additional details in the grid below. For more information and to book your tickets, visit
united.com
or download the United mobile app.
Depart

Arrive

Frequency

Duration

Chicago (ORD)

7:45 p.m.

Santa Barbara (SBA)

10:30 p.m.

Daily

Year-round

SBA

11:20 p.m.

ORD

5:20 a.m.

Daily

Year-round

ORD

8:00 p.m.

Pasco (PSC)

10:24 p.m.

Daily

Year-round

PSC

11:38 p.m.

ORD

5:20 a.m.

Daily

Year-round

ORD

4:00 p.m.

Vail/Eagle (EGE)

5:54 p.m.

Daily

Summer seasonal

(June 4 through September 6, 2020)

EGE

9:00 a.m.




ORD

12:45 p.m.

Daily

Summer seasonal

(June 4 through September 7, 2020)

Denver (DEN)

9:56 a.m.

Nassau (NAS)

4:00 p.m.

Once a week on Saturdays

Year-round

(with a break from mid-August through late-October)

NAS

11:37 a.m.

DEN

2:43 p.m.

Once a week on Saturdays

Year-round

(with a break from mid-August through late-October)

Houston (IAH)

9:32 p.m.

Spokane (GEG)

11:32 p.m.

Daily

Summer seasonal

(June 4 through August 17, 2020)

GEG

11:55 p.m.

IAH

6:17 a.m.

Daily

Summer seasonal

(June 4 through August 17, 2020)
Right now, around the world, brave members of America's armed forces are on duty, defending our freedom and upholding our values.
When not laser-focused on the mission at hand, they're looking forward to the day when their service to our nation is fulfilled and they can reunite with their families.
They are also imagining how they can use their hard-earned skills to build an exciting, rewarding and important career when they return home.
I want them to look no further than United Airlines.
That's why we are focused on recruiting, developing and championing veterans across our company, demonstrating to our returning women and men in uniform that United is the best possible place for them to put their training, knowledge, discipline and character to the noblest use.
They've developed their knowledge and skills in some of the worst of times. We hope they will use those skills to keep United performing at our best, all of the time.
That's why we are accelerating our efforts to onboard the best and the brightest, and substantially increasing our overall recruitment numbers each year.
We recently launched a new sponsorship program to support onboarding veterans into United and a new care package program to support deployed employees. It's one more reason why United continues to rank high - and rise higher - as a top workplace for veterans. In fact, we jumped 21 spots this year on Indeed.com's list of the top U.S workplaces for veterans. This is a testament to our increased recruiting efforts, as well as our efforts to create a culture where veterans feel valued and supported.
We use the special reach and resources of our global operations to partner with outstanding organizations. This is our way of stepping up and going the extra mile for all those who've stepped forward to answer our nation's call.
We do this year-round, and the month of November is no exception; however, it is exceptional, especially as we mark Veterans Day.
As we pay tribute to all Americans who have served in uniform and carried our flag into battle throughout our history, let's also keep our thoughts with the women and men who are serving around the world, now. They belong to a generation of post-9/11 veterans who've taken part in the longest sustained period of conflict in our history.

Never has so much been asked by so many of so few.... for so long. These heroes represent every color and creed. They are drawn from across the country and many immigrated to our shores.

They then freely choose to serve in the most distant and dangerous regions of the world, to protect democracy in its moments of maximum danger.
Wherever they serve - however they serve - whether they put on a uniform each day, or serve in ways which may never be fully known, these Americans wake up each morning willing to offer the "last full measure of devotion" on our behalf.
Every time they do so, they provide a stunning rebuke to the kinds of voices around the world who doubt freedom and democracy's ability to defend itself.
Unfortunately, we know there are those who seem to not understand – or say they do not - what it is that inspires a free people to step forward, willing to lay down their lives so that their country and fellow citizens might live.
But, we – who are both the wards and stewards of the democracy which has been preserved and handed down to us by veterans throughout our history – do understand.
We know that inciting fear and hatred of others is a source of weakness, not strength. And such divisive rhetoric can never inspire solidarity or sacrifice like love for others and love of country can.
It is this quality of devotion that we most honor in our veterans - those who have served, do serve and will serve.
On behalf of a grateful family of 96,000, thank you for your service.
Humbly,
Oscar
Each year around Veterans Day, Indeed, one of the world's largest job search engines, rates companies based on actual employee reviews to identify which ones offer the best opportunities and benefits for current and former U.S. military members. Our dramatic improvement in the rankings this year reflects a stronger commitment than ever before to actively recruiting, developing and nurturing veteran talent.
"We've spent a lot of time over the past 12 months looking for ways to better connect with our employees who served and attract new employees from the military ranks," said Global Catering Operations and Logistics Managing Director Ryan Melby, a U.S. Army veteran and the president of our United for Veterans business resource group.
"Our group is launching a mentorship program, for instance, where we'll assign existing employee-veterans to work with new hires who come to us from the armed forces. Having a friend and an ally like that, someone who can help you translate the skills you picked up in the military to what we do as a civilian company, is invaluable. That initiative is still in its infancy, but I'm really optimistic about what it can do for United and for our veteran population here."
Impressively, we were the only one of our industry peers to move up on the list, further evidence that we're on a good track as a company.
Scroll to top