From 1st pitch to the flight deck: Hailey Dawson's special flight home from Houston
Seven-year-old Hailey Dawson inspired the nation Saturday night when she threw out the first pitch in Houston with her 3D-printed hand. We had an inspiration of our own awaiting her at Houston Intercontinental Airport before her flight home on Sunday — Houston-based Boeing 737 First Officer Eric Gaffney.

Eric was born without a right hand. He's been touched ever since learning of Hailey's story, and he was thrilled to have the chance to fly her and her family home from the game in Houston.
"I like mentoring people with similar physical limitations," Eric said. "Lots of people told me I couldn't become an airline pilot with one hand. They were holding me back, but I didn't let anyone stand in my way of achieving my goal."
As a First Officer, Eric sits in the right seat, using his right arm to manipulate the control wheel and his left hand to move the throttles.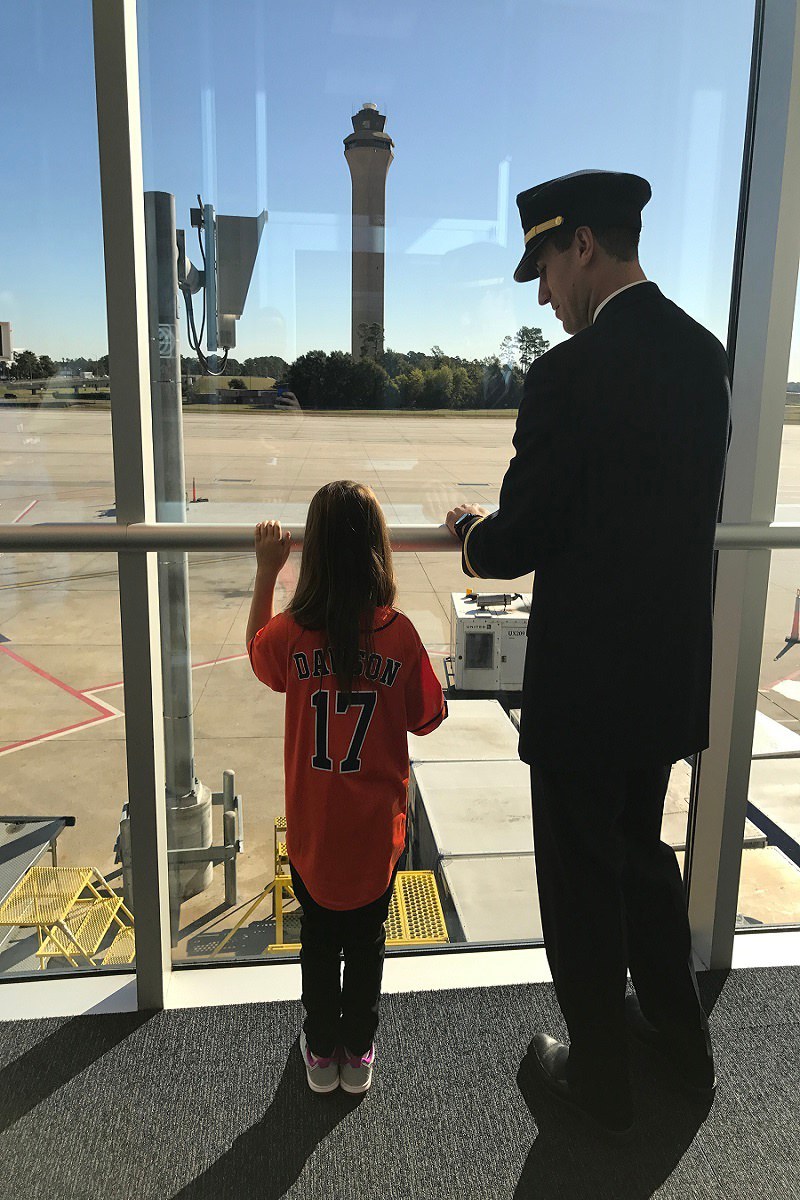 Prior to the flight, Eric and Hailey shared personal stories, talked baseball and Eric took Hailey into the flight deck. Hearing herself talking through the PA system was a thrill for young Hailey. As a former baseball player, Eric enjoyed hearing about the baseball legends Hailey has had the pleasure of meeting. So far, she has thrown out a first pitch at three MLB stadiums. She's on a quest to throw out a first pitch at all 30 stadiums.
"No one can stand in your way and you can do anything you want to," Eric told Hailey. "All you have to do is put your best foot forward and have heart and passion for what you want to do."
More from
Customer Experience