Hamburg may be Germany's second most populous city, but that's no longer the main reason to visit. In recent years, this city of 2,500 bridges has become a hot destination for travelers from around the world, and here's why.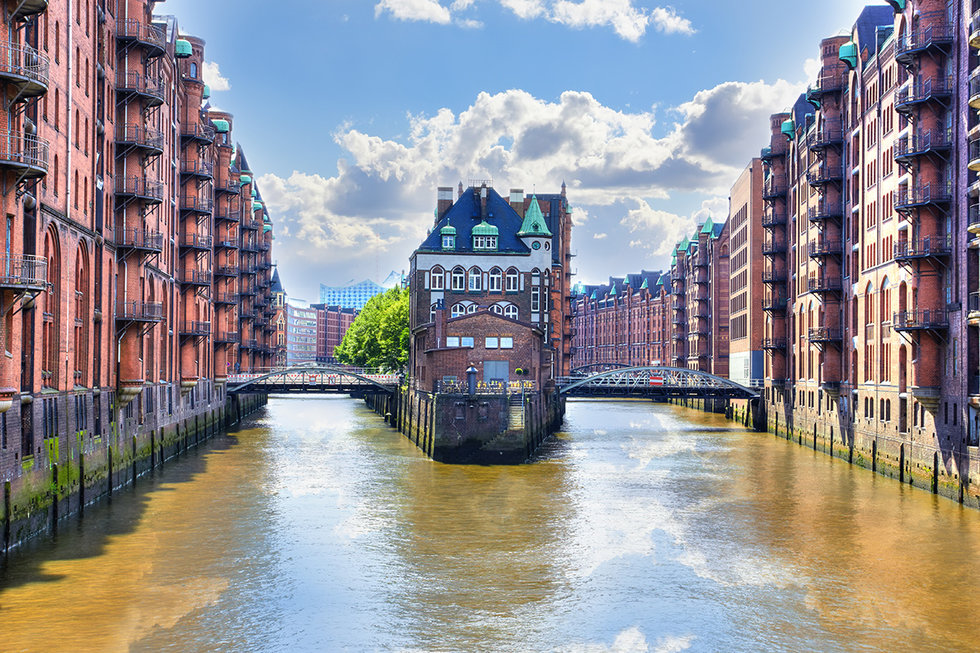 Old Hamburg
Most of the places worth visiting in Hamburg lie on or near the broad Elbe River at the city's southern edge. Among them is the massive, century-old harbor complex of brick port buildings in the Speicherstadt and Kontorhaus districts, designated in 2015 as a UNESCO World Heritage Site for its central role in making Hamburg one of the world's leading centers of trade for generations. These buildings in the city center can be toured, along with other nearby historic buildings such as the Rathaus, the opulent 647-room city hall, and St. Nikolai Memorial, the world's fifth-tallest church tower. Among major museums within walking distance is Miniatur Wunderland, the world's largest model railway exhibition, where 42 circling miniature planes and 260,000 miniature figures add to the delight, including a miniature model of our Boeing 757-200.
Beaches and bikes
The city's location, 50 miles from the Baltic and North Seas, make it a prime destination for summer travelers wishing to visit Germany's northern beaches. On the Baltic coast are prime seaside destinations such as Warnemünde where you can climb the 121-foot-tall lighthouse, Travemünde, which is next to Germany's largest ferry port and Ahrenshoop, on a dunes peninsula. St. Peter-Ording on the North Sea features beaches in a national park and sulphur-springs spas. If you prefer to stay only in the heart of Hamburg, some great outdoor options include strolling through Stadtpark (which has a planetarium), piloting a paddle boat at Alster Lake and riding a rented bike on the Elbe River.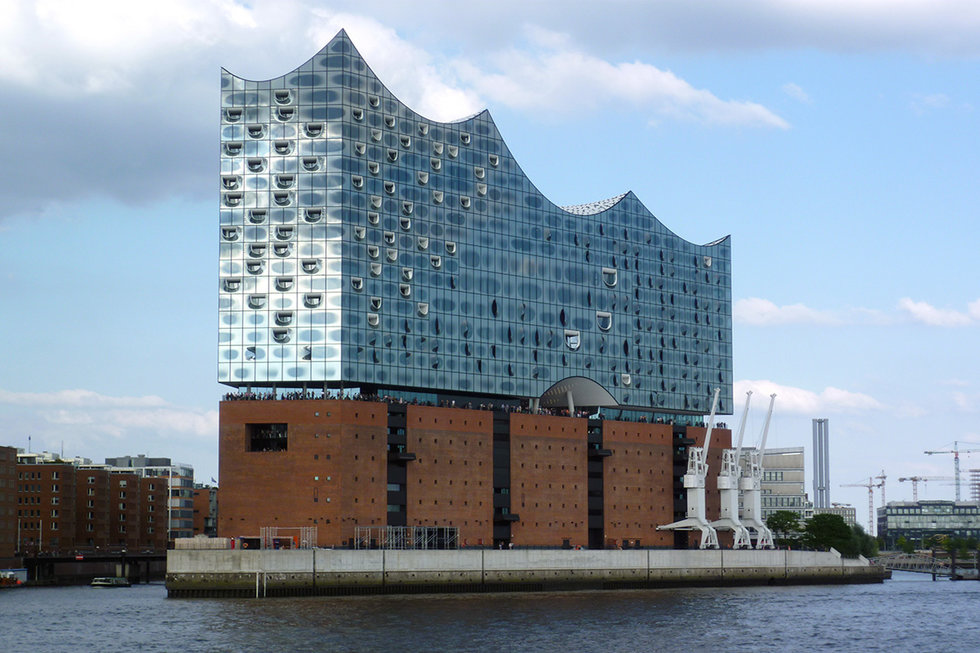 New music palace
The biggest event to put Hamburg on the tourism map was the opening of its tallest building, the Elbe Philharmonic Hall, in 2017. The gleaming, $1billion glass edifice, constructed atop an old warehouse, hosts numerous concerts in addition to guided tours. For a completely different music experience, fans of electronic and indie music fill some of Europe's hottest live-music clubs, especially in the St. Pauli district. Older music fans know of Hamburg as the city where the Beatles got their start, playing its clubs for four months in 1960 and 1961. A Beatles tour of these clubs is led four evenings a week.
Hamburgers to haute cuisine
Though hamburgers were believed to have originated in Hamburg in the early 1800s, today you'll find a much larger variety of food as the city has embraced modern food trends. Restaurants here are more likely to serve regional fish specialties from the North Sea, such as dishes made with eel or herring, and tasty soups, stews and breads. Beer has a long history too — Hamburg boasted 600 breweries in the 1500s — and the suds still flow freely at the city's plentiful bars and clubs today. So does coffee, with the city's first coffeehouse opening in 1677 and coffeehouse culture still going strong, with about 90 shops that roast beans.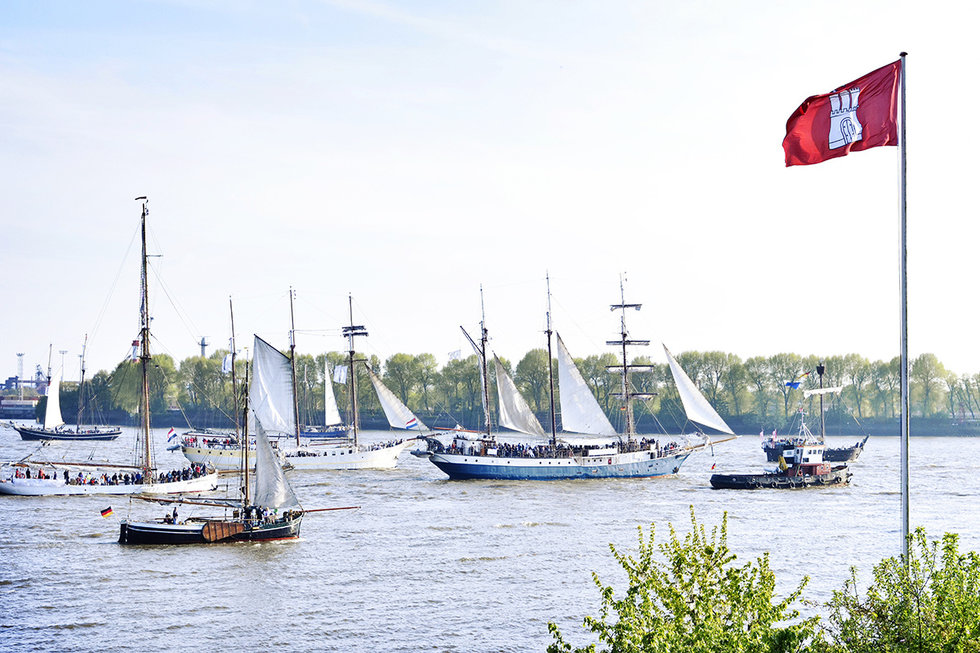 When to visit
There are reasons in all four seasons to visit Hamburg, depending on your interests. Spring brings blooming gardens and nightly "water-light shows" in a spacious botanical garden park, Panten un Blomen. It's also when the Hamburg Port Anniversary festival draws more than a million celebrants to the harbor for an array of events on May 10-13. Summer brings the warmest weather, with an average high of 70 degrees, and the big Alstervergnugen Festival on the city's Alster Lake (August 30-September 2). Fall is when prices go down and the crowds thin out. And winter arrives with seven festive Christmas markets popping up in the city center.
If you go
United Airlines flies daily nonstop flights to Hamburg from New York/Newark from April 25 through October 4. MileagePlus® Rewards can help pay for your car rental and hotel room once you arrive. Go to united.com or use the United app to plan your trip to Hamburg.