The Hemispheres guide to family vacations
Illustrations by Stacey Lamb | Hemispheres June 2018
Whether your kids dream of being superheroes, star athletes, or, yes, wizards, we've got the perfect family vacation — for them and for you.
If your kid wants to be Iron Man
Have a kid who thinks he can fly? Who shoots repulsor rays from his hands and jumps off the couch into pits of lava to save strangers (i.e., his stuffed animals) from danger? The new Marvel Day at Sea Cruise was designed for him.
Launched in late 2017, this five-day trip offers everything that's normally on a Disney Magic cruise—incredible stage shows, interactive dinners, a stop on Disney's private island, Castaway Cay—with a special all-Marvel day that will leave your kiddo shouting "Avengers assemble!" before passing out on his sleeper-sofa.
Aside from superhero meet-and-greets (smartly, tickets for the most popular characters are timed to avoid lines wrapping around the ship; also, moms, know this: Thor is very attractive), Marvel activities abound. Kids can head to the Oceaneer Club for tutorials with Thor, who teaches them how to wield their own Mjolnir for good, and Spider-Man, who shows how quick reflexes are the key to capturing bad guys. Artists offer budding comic-book illustrators Bob Ross–style lessons in how to draw Iron Man and his pals, and afterward, families can head to one of the movie theaters (plural) to catch a screening of the latest Marvel Studios flick (this year it was Black Panther; next year, maybe Captain Marvel?)
It all culminates in a grand live spectacular on the top deck that sees basically all the Avengers—yes, even Black Widow and Groot from Guardians of the Galaxy—battling Loki, Red Skull, and the Hydra agents to secure Stark Industries' new (and dangerous) power source. It's a clever, high-action show with acrobatics, choreographed fight scenes, and fireworks that will have you cheering louder than your kid. —Ellen Carpenter
The Digs:
Book a deluxe oceanview stateroom with a verandah—because verandah. Being able to sit outside and watch the whitecaps crash while recapping the day with a glass of wine (each adult is allowed to bring two bottles aboard—money saver!) is key once your little ones conk out.
The Feast:
In general, the food is great—crab legs and shrimp at the lunch buffet; beef Wellington at the Animator's Palate; even Hulk green bread on the Marvel day—but definitely do an adults-only dinner at Palo, a northern Italian restaurant offering superb antipasti, lobster pappardelle, Dover sole, and more. And be sure to get the Palo cocktail, made with pear vodka, limoncello, grappa, and prosecco.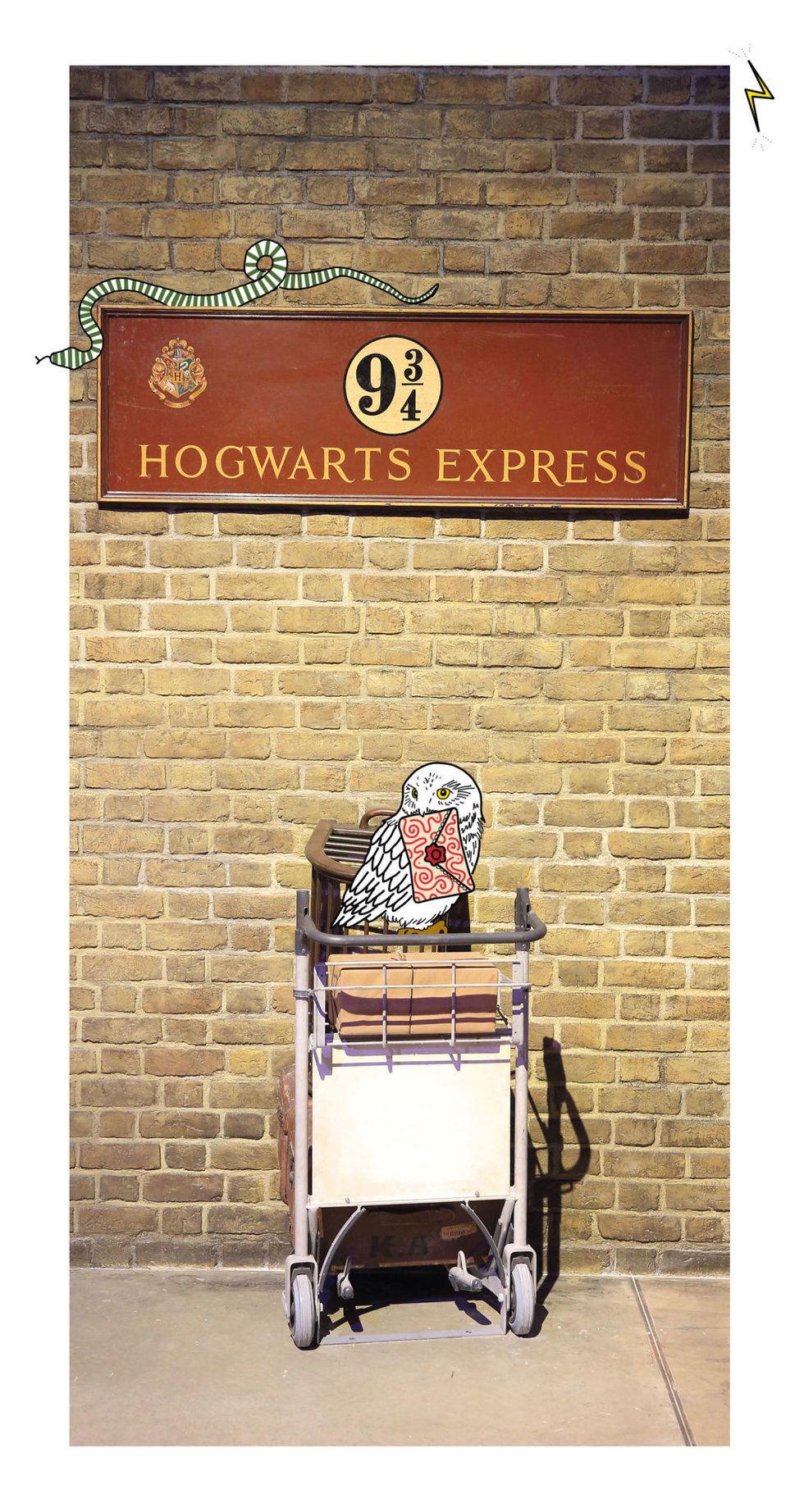 If your kid wants to be Harry Potter

Have a kid who keeps a wand in his bookbag so he can keep trying the Accio spell? Who introduces himself by saying which house he's in? (Gryffindor, obviously.) Fly to London—preferably on Hagrid's motorcycle—where a surfeit of Harry Potter–themed activities await.
Your first task is to visit Warner Bros. Studios, Leavesden (20 miles outside London), where all eight of the Harry Potter films were made. Reservations are required, but once you're there, a docent leads you into the Great Hall, where you'll have hours to roam two sound stages and a back lot full of sets (Diagon Alley!), costumes (Hermione's Yule Ball gown!), props (the intricate 1:24 scale model of Hogwarts castle used for wide shots!), and interactive exhibits that reveal the films' secrets. You can also get your picture taken while riding a broomstick and sample the infamous butterbeer.
Back in the city, visit Platform 9 ¾ at King's Cross Station and other locations depicted in the films with Tours for Muggles, a two-and-a-half-hour walk that starts near London Bridge tube station. By night, head to the West End to take in Harry Potter and the Cursed Child, a two-part stage play based on an original story by J.K. Rowling, Jack Thorne, and John Tiffany. Finally, book a visit to Enigma Quests' School of Witchcraft & Wizardry, where adults and kids work in teams to solve puzzles and riddles to escape their rooms. "Graduates" don Hogwarts-style robes and receive calligraphy diplomas. —Kathryn Jessup
The Digs:
You'll want to book a Wizard Chamber at the Georgian House Hotel to form the foundation of your experience. These cozy suites are hidden behind bookcases and replicate Hogwarts dormitories in detail (cauldrons in the fireplaces, four-poster beds). Also magical: the full English breakfast, which will keep you fueled for hours.
The Feast:
You'll think you've walked into the Leaky Cauldron itself when you descend to Fleet Street's Ye Olde Cheshire Cheese, a family-friendly pub dating to 1667 that played host to Samuel Johnson and Charles Dickens. Kids will love the fish and chips—with mushy peas, of course—and you'll love having a proper pint.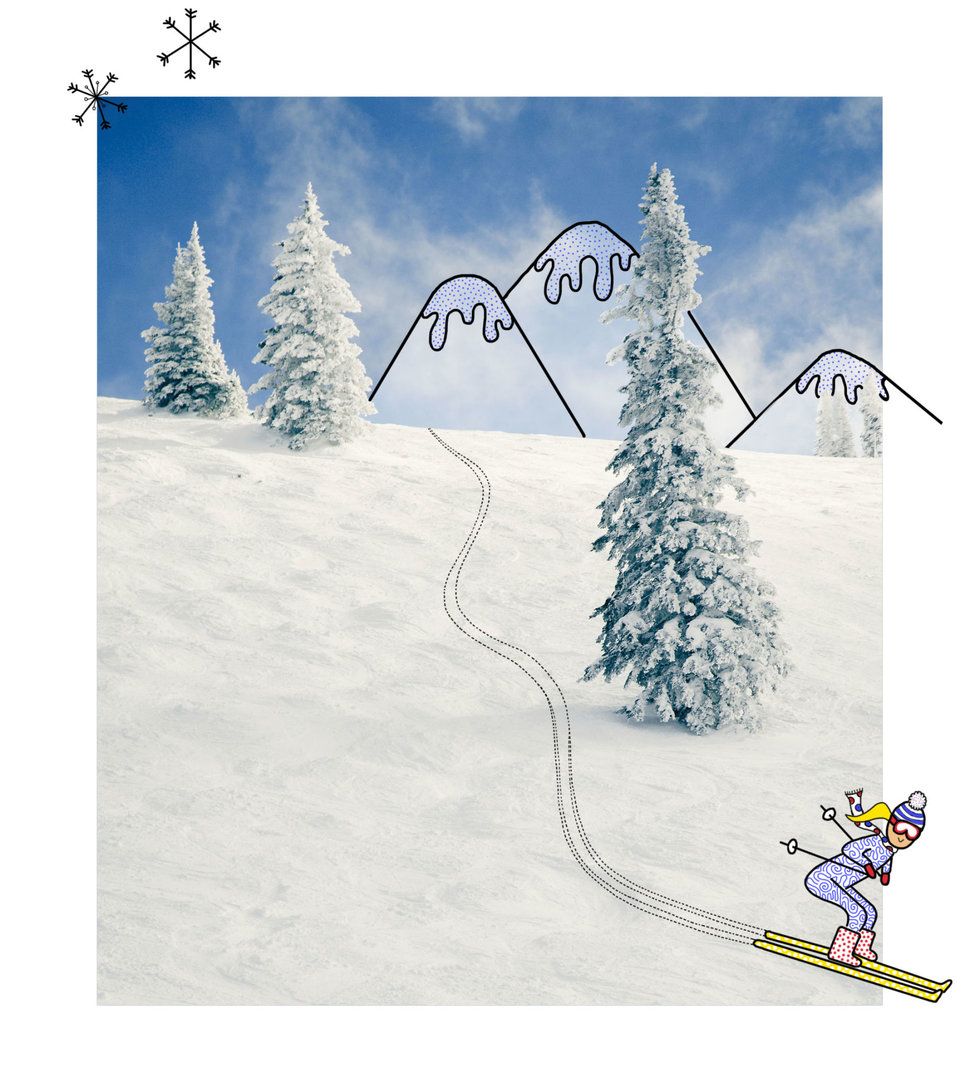 If your kid wants to be Mikaela Shiffrin
Have a kid who collects trail maps and sleeps in her speed suit the night before every trip to the slopes? Who watches the weather incessantly for storm advisories and sets up gates in your backyard, planning her fastest lines?
Wax those skis and head to Colorado, home of Olympic gold medalist and World Cup Champion Mikaela Shiffrin. Earlier this year, the Centennial State native became an investor in Denver-based Alterra Mountain Company, which owns 12 year-round mountain destinations, including one of the best places for kids to learn and race: Steamboat.
Besides having terrain perfectly suited to kids—and the Steamboat Snowsports School to help them master it—the resort operates one of the largest recreational race facilities in the world. The Bashor Race Arena offers daily NASTAR (National Standard Race) events, which give kids of any age an opportunity to compete and compare scores. Top competitors are invited to the annual NASTAR National Championships, where winners earn medals like real Olympians. If that's not enough, racers here also have access to historic Howelsen Hill, the home of the Steamboat Springs Winter Sports Club, which has been helping Steamboat Springs produce the most Olympians of any town in the U.S. for more than 100 years. Better clear some shelf space for all those future medals… —Amiee White Beazley
The Digs:
One Steamboat Place, at the base of the Steamboat gondola, is made for families. A heated outdoor pool, three hot tubs, and a game room equipped with flatscreen TVs, pool tables, and shuffleboard courts ensure that the kids will be able to work off any energy left over from the slopes. Book your stay at the private residence club through Moving Mountains, which offers a hand-picked collection of spacious places.
The Feast:
Before hitting the slopes, fuel up at the Creekside Café in historic downtown Steamboat Springs. Try the Barn Burner—bacon, cheddar cheese, and scrambled eggs on a homemade biscuit smothered in sausage gravy—and pair it with a freshly pressed organic juice. Après-ski, head to Rex's American Bar & Grill, which serves "2 Handed" sand-wiches, brick oven pizzas, and some of the best fish tacos north of the border.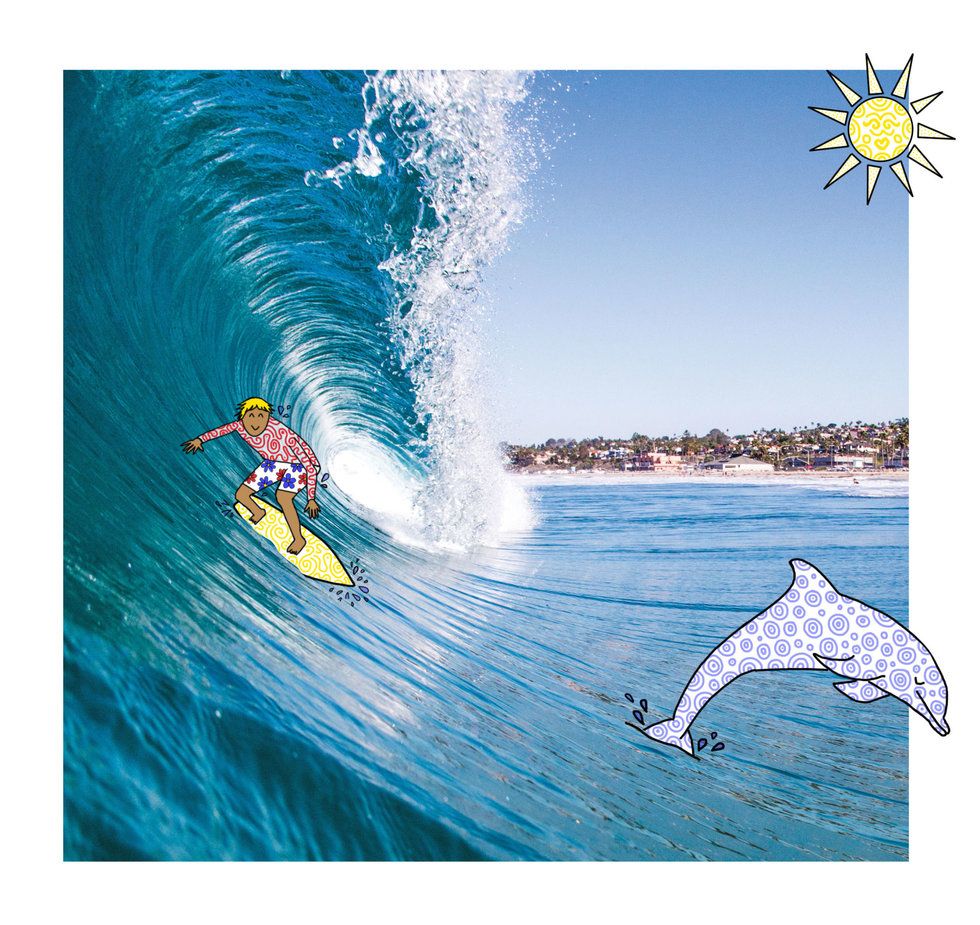 If your kid wants to be Kelly Slater
Have a kid who watches The Endless Summer weekly? Who practices popping up on the coffee table? Take your aspiring surfer where the mountains meet the sea, along the American Riviera.
In spite of recent wildfires and mudslides, the surf scene in Santa Barbara is thriving, and this city with a small-town feel is the perfect place to travel with a teen in search of waves.
"Surf schools and camps are the norm here, just like soccer and baseball," says Heather Hudson, a local surfer and director of the documentary series The Women and the Waves. The best is the Santa Barbara Surf School, which will outfit your kid with a wetsuit and board and select a beach tailored to his level of ability (Leadbetter Beach and Mondos are great for beginners). The school's guides could not be more prudent or more devoted to getting your youngster up on his board and having fun in the Pacific. One-on-one classes are $85, and though they last just an hour and a half, they will leave the kid exhausted. Afterward, let him catch his breath at Rincon Point, "the queen of the coast," and watch the pros catch waves that seem to never end.
Picking out his dream board is next. Head to the Funk Zone, a neighborhood packed with surf shops like Channel Islands, J7, and Beach House, to ogle boards crafted locally by some of the world's most famed shapers and, maybe best of all, share wipeout stories with the righteously tanned store clerks. —KJ
The Digs:
Check in to the new Hotel Californian, where a classic Santa Barbara Spanish exterior gives way to a modern Moorish interior with just a touch of youthful edge. Borrow the complimentary bicycles to explore the Waterfront district and then cool off in the rooftop pool.
The Feast:
Refuel after the lesson with salmon, ahi, or yellowtail poke bowls at Big Eye Raw Bar downtown, and have dinner at the hotel's fine-dining spot, Blackbird. End your meal with a dessert of goat cheese, blood orange sorbet, crispy quinoa, basil, and fennel pollen. It's gnarly—in the best way possible.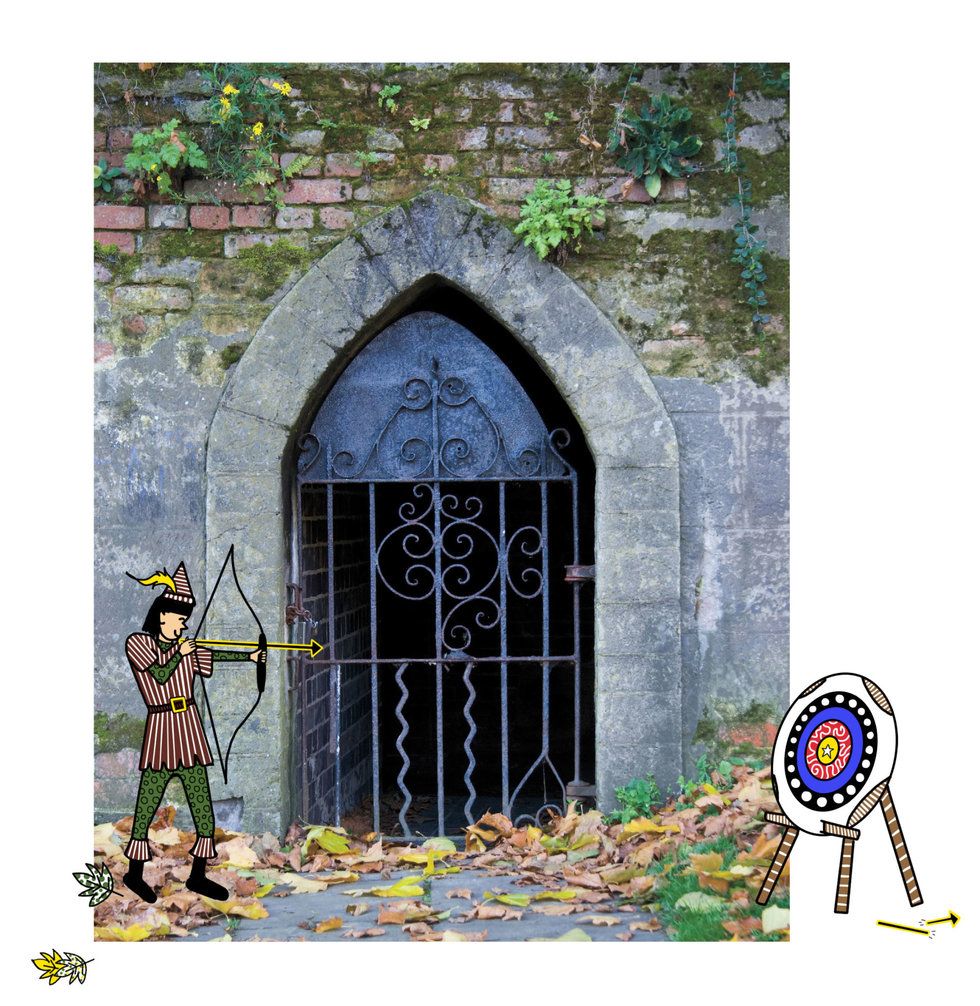 If your kid wants to be Robin Hood
Have a kid who's slick with a plastic sword? Who hits the bull's-eye on her Nerf archery set 9 out of 10 shots? Who's always surrounded by merry compatriots? Time to pay a visit to the home of "the world's first superhero."
Nottingham, a midsize city 110 miles north of London, is known for being the former haunt—possibly, maybe—of the world's most famous outlaw (who may or may not have existed). What is undeniably real is the moral at the heart of the mythology: It's OK to steal, as long as you take from the rich and give to the poor. Kids who challenge this premise are quickly corrected: "The laws he was fighting were unjust!" the men in tights will tell you.
At Nottingham Castle, see where the evil Sheriff once—possibly, maybe—imprisoned Robin. Just across the way is The Robin Hood Experience, a quirky attraction run by a faux Robin named Adam Greenwood. Wander a labyrinth of tiny rooms inhabited by various characters who tell tales of yore. On the way out, buy a mini longbow and a green outfit.
Next, take Ade Andrews's Robin Hood Town Tour—as much a theatrical performance as a historical overview. While tracing the line from bloodthirsty medieval ballads to the sanitized Hollywood version, Andrews is apt to twirl his sword in the air or toot his cow-horn trumpet.
Finally, take up bows and arrows—Robin's weapon of choice—at a lesson with the archery club Wilford Bowmen, where seasoned archers will show your tiny outlaw how to hit a (not very distant) target. Be sure to take a turn yourself, so she can laugh at your failure. —Chris Wright
The Digs:
Not only is the boutique Hart's Hotel within arrow's range of Nottingham Castle, part of it is built on the ramparts. Book one of the two suites so you have room to spread out and don your finest for a meal at the hotel's restaurant, one of the best spots in town.
The Feast:
If fine dining doesn't grab you, head to The Alchemist, which recently opened an outpost in a glorious Victorian building in downtown Nottingham. The food ranges from beet risotto to Moroccan lamb rump, neither of which was likely on the menu in Sherwood Forest.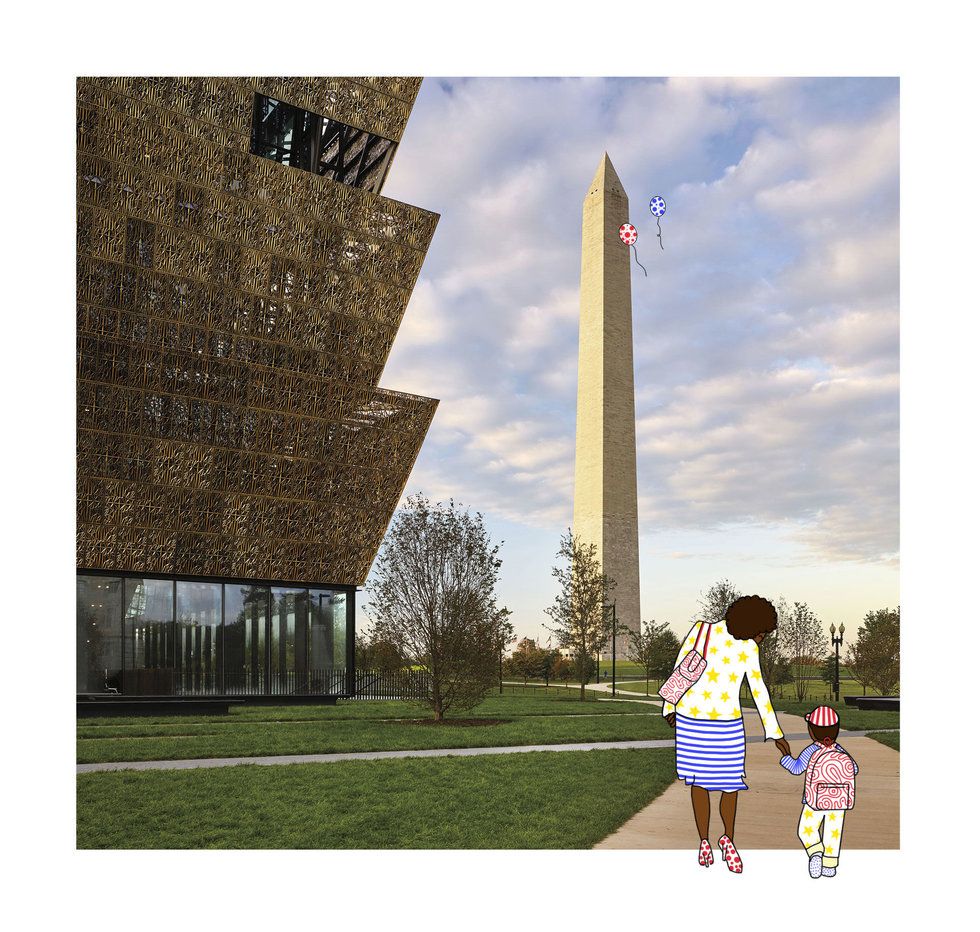 If your kid wants to be Michelle Obama
Have a kid who spends her weekends volunteering at the Salvation Army? Who follows notable figures instead of her friends on Instagram? For a dose of history and hope, head to Washington, D.C.
Make your first stop the Smithsonian National Museum of African American History and Culture, which opened in 2016 and has been the hottest ticket in town ever since. The lower three floors are dedicated to History, from the slave trade to #BlackLivesMatter. It's a painful but necessary exhibit that displays slave shackles so small they must have been for a child, as well as murdered teen Emmett Till's coffin. Before heading upstairs to the more celebratory exhibitions in the Culture gallery, stop in the Contemplative Court, where a quote from Martin Luther King Jr. adorns the wall behind a waterfall fountain: "We are determined … to work and fight until justice runs down like water and righteousness like a mighty stream."
The Washington Monument stands mere yards from the museum, so afterward saunter over to the National Mall and think about how 200,000 people gathered there in 1963 to hear MLK speak about a new future. Next, catch a glimpse of that imagined future at the National Portrait Gallery, which unveiled the Obamas in February. The power of Kehinde Wiley's floral-encased depiction of Barack is impossible to deny. Finally, cab to another depiction of the Obamas that's a must-see for any aspiring Civil Rights leader: the mural at Ben's Chili Bowl, which also features Muhammad Ali, Harriet Tubman, and even Taraji P. Henson. Anyone, after all, can make a difference.—EC
The Digs:
The Hay-Adams is the stay for a kid who wants to be right in the action. (Sasha and Malia Obama slept here before calling the White House home.) From free cookies at check-in to loaner wellies on rainy days, the hotel puts its youngest guests first.
The Feast:
NMAAHC's Sweet Home Café invokes the African diaspora in foods like black-eyed-pea-and-corn empanadas. Later, head to the InterContintental at The Wharf's Kith/Kin, where chef Kwame Onwuachi mixes flavors from Nigeria, Jamaica, and New Orleans.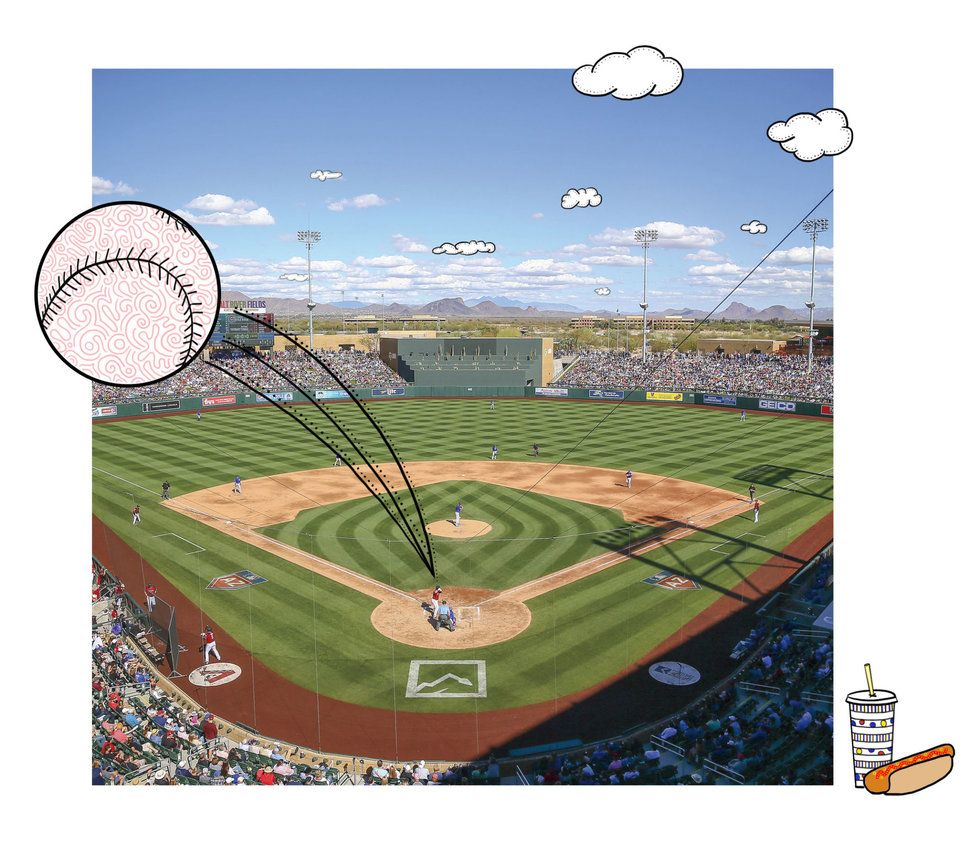 If your kid wants to be Willie Mays
Have a kid who asked for a subscription to MLB.TV as a birthday present? Who cracked every fence slat in your yard pitching imaginary games? Get your little seamhead close to the action without breaking the bank by heading to the Cactus League.
Each year, from late February through late March, 15 MLB teams prepare for the season at facilities located within a 47-mile radius of Phoenix. Here, there's no such thing as nosebleed seats, and a box of Cracker Jack won't set you back $10. The outfield lawn seats at Scottsdale Stadium offer a perfect vantage point for the game while also allowing younger kids to run around. Starting at only $10 a ticket, you'll pay a fraction of the admission at AT&T Park in San Francisco.
Games often sell out, so get tickets in advance, and look for family packages. There are also kid-themed days, such as at Peoria Sports Complex where on Sundays, kids 12 and under can stand with a player during the national anthem or announce who's stepping up to bat. At Sloan Park kids get "First-Timer Certificates" to memorialize their first Cactus League.
The Digs:
The Phoenician, a five-star resort in Scottsdale, offers six swimming pools, I.Fly trapeze lessons, and s'mores and stargazing at night. The Funicians Club gives parents a chance to hit the spa while kids explore the on-site cactus garden and play video games.
The Feast:
For great Mexican food, head to La Hacienda by Richard Sandoval, at the Fairmont Scottsdale Princess. The kids' menu will keep your little ones happy, while a custom tequila flight (there's a Tequila Goddess on staff) and guacamole made tableside will do the trick for you.
Following the devastating wildfires in Australia and powerful earthquakes that shook Puerto Rico last week, we're taking action to make a global impact through our international partnerships as well as nonprofit organizations Afya Foundation and ADRA (Adventist Development and Relief Agency).
Helping Puerto Rico recover from earthquakes
Last week, Puerto Rico was hit with a 5.2 magnitude earthquake, following a 6.4 magnitude earthquake it experienced just days before. The island has been experiencing hundreds of smaller quakes during the past few weeks.
These earthquakes destroyed crucial infrastructure and left 4,000 people sleeping outside or in shelters after losing their homes. We've donated $50,000 to our partner charity organization Airlink and through them, we've helped transport disaster relief experts and medical supplies for residents, as well as tents and blankets for those who have lost their homes. Funding will go towards organizations within Airlink's partner network, which includes Habitat for Humanity, Mercy Corps and Americares, to help with relief efforts and long-term recovery.
Australian wildfire relief efforts

Our efforts to help Australia have inspired others to make their own positive impact. In addition to teaming up with Ellen DeGeneres to donate $250,000 and launching a fundraising campaign with GlobalGiving to benefit those impacted by the devastating wildfires in the country known for its open spaces and wildlife, our cargo team is helping to send more than 600 pounds of medical supplies to treat injured animals in the region.
Helping us send these supplies is the Afya Foundation, a New York-based nonprofit that seeks to improve global health by collecting surplus medical supplies and delivering them to parts of the world where they are most needed. Through Airlink, the Afya Foundation will send more than $18,000 worth of materials that will be used to treat animals injured in the Australian fires.
These medical supplies will fly to MEL (Melbourne) and delivered to The Rescue Collective. This Australian organization is currently focused on treating the massive population of wildlife, such as koalas, kangaroos, and birds, that have had their habitats destroyed by the recent wildfires. The supplies being sent include wound dressings, gloves, catheters, syringes and other items that are unused but would otherwise be disposed of.
By working together, we can continue to make a global impact and help those affected by natural disasters to rebuild and restore their lives
Australia needs our help as wildfires continue to devastate the continent that's beloved by locals and travelers alike. In times like these, the world gets a little smaller and we all have a responsibility to do what we can.
On Monday, The Ellen DeGeneres Show announced a campaign to raise $5 million to aid in relief efforts. When we heard about Ellen's effort, we immediately reached out to see how we could help.
Today, we're committing $250,000 toward Ellen's campaign so we can offer support now and help with rebuilding. For more on The Ellen DeGeneres Show efforts and to donate yourself, you can visit www.gofundme.com/f/ellenaustraliafund
We're also matching donations made to the Australian Wildfire Relief Fund, created by GlobalGiving's Disaster Recovery Network. This fund will support immediate relief efforts for people impacted by the fires in the form of emergency supplies like food, water and medicine. Funds will also go toward long-term recovery assistance, helping residents recover and rebuild. United will match up to $50,000 USD in donations, and MileagePlus® members who donate $50 or more will receive up to 1,000 award miles from United. Donate to GlobalGiving.
Please note: Donations made toward GlobalGiving's fund are only eligible for the MileagePlus miles match.
In addition to helping with fundraising, we're staying in touch with our employees and customers in Australia. Together, we'll help keep Australia a beautiful place to live and visit in the years to come.
20. Spot Giant Pandas in China
In 2016, giant pandas were removed from the endangered species list, and China would like to keep it that way. This year, the country plans to consolidate the creatures' known habitats into one unified national park system spanning nearly 10,500 square miles across Sichuan, Gansu, and Shaanxi provinces—about the size, in total, of Massachusetts. —Nicholas DeRenzo
19. Follow in James Bond's Footsteps in Jamaica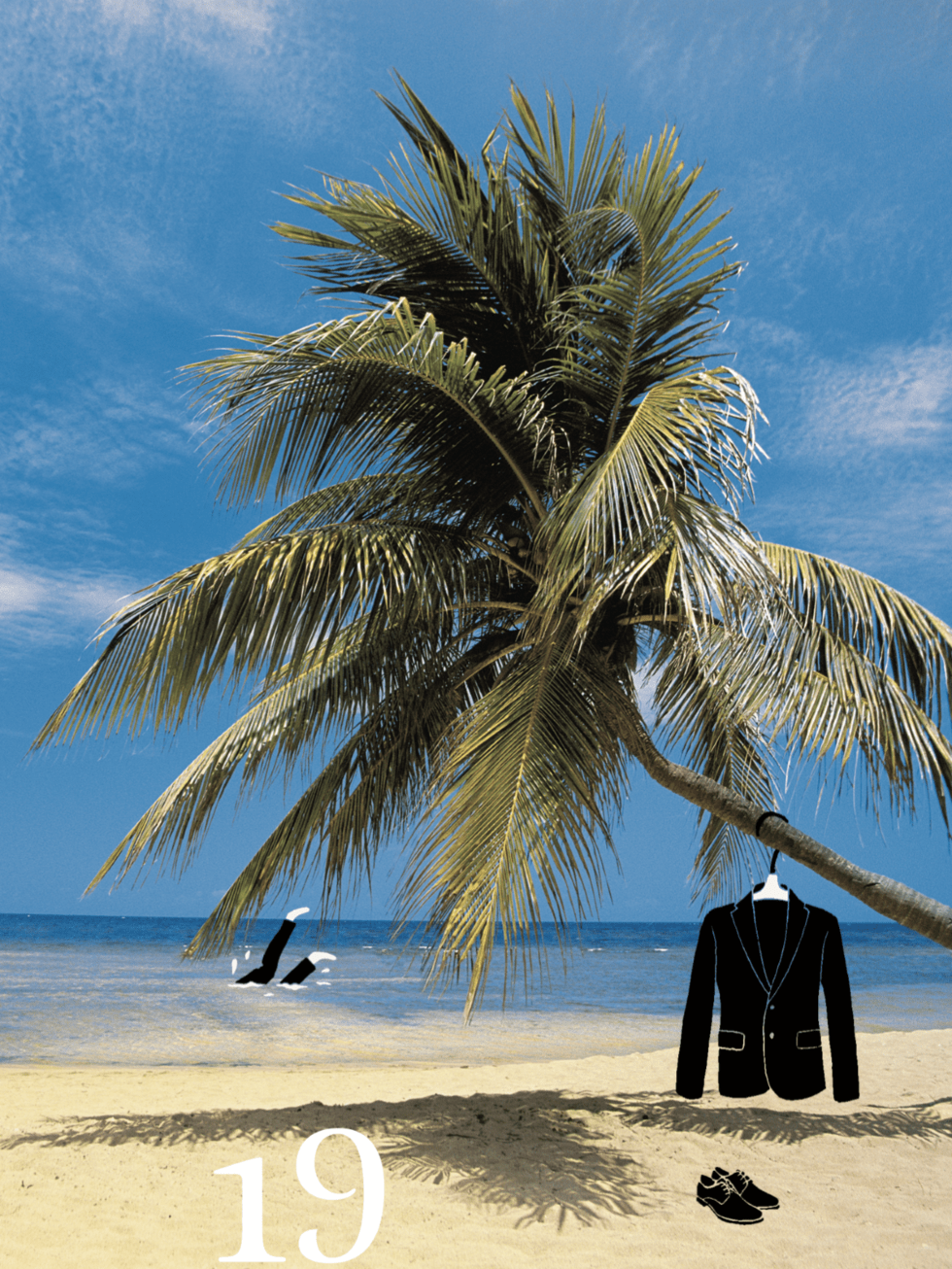 Photo: Design Pics/Carson Ganci/Getty Images
When No Time to Die hits theaters on April 8, it marks a number of returns for the James Bond franchise. The 25th chapter in the Bond saga is the first to come out since 2015's Spectre; it's Daniel Craig's fifth go-round as 007, after rumors the actor was set to move on; and it's the first time the series has filmed in Jamaica since 1973's Live and Let Die. The Caribbean island has always had a special place in Bond lore: It was the location of one of creator Ian Fleming's homes, GoldenEye (which is now a resort), and the setting for the first 007 movie, 1962's Dr. No. Looking to live like a super-spy? You don't need a license to kill—just a ride to Port Antonio, where you can check out filming locations such as San San Beach and colonial West Street. Remember to keep your tux pressed and your Aston Martin on the left side of the road. —Justin Goldman
18. See the Future of Architecture in Venice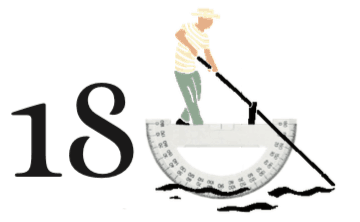 Every other year, Venice hosts the art world's best and brightest during its celebrated Biennale. But the party doesn't stop during off years, when the Architecture Biennale takes place. This year, curator Hashim Sarkis, the dean of MIT's School of Architecture and Planning, has tasked participants with finding design solutions for political divides and economic inequality; the result, on display from May to November, is the intriguing show How Will We Live Together? —Nicholas DeRenzo
17. Celebrate Beethoven's 250th Birthday in Bonn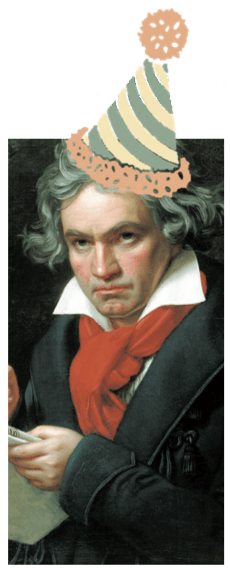 Photo: Universal History Archive/Getty Images
Catch a Beethoven concerto in Bonn, Germany, to celebrate the hometown hero's big 2-5-0.
16. Eat Your Way Through Slovenia
When Ana Roš of Hiša Franko was named the World's Best Female Chef in 2017, food lovers began to wonder: Do we need to pay attention to Slovenia? The answer, it turns out, is definitely yes. This March, the tiny Balkan nation about two hours east of Venice gets its own Michelin Guide. —Nicholas DeRenzo
15. Star- (and Sun-) Gaze in Patagonia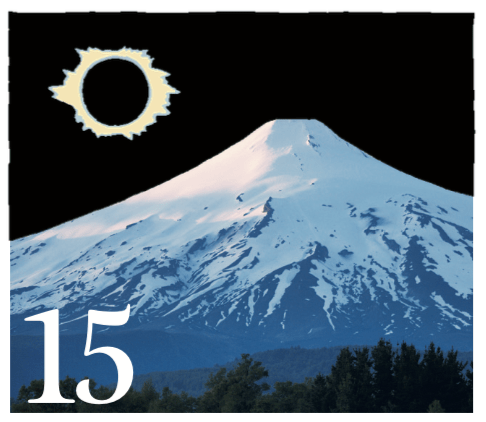 Photo: blickwinkel/Alamy
Come December 13 and 14, there will be no better spot for sky-watchers than northern Patagonia, which welcomes both the peak of the Geminid meteor shower and a total solar eclipse within 24 hours. —Nicholas DeRenzo

14. Explore Miami's Game-Changing New Park
About 70,000 commuters use Miami's Metrorail each day, and city planners aim to turn the unused space beneath its tracks into an exciting new public space, a 10-mile linear park aptly named The Underline. Luckily, the Magic City is in good hands: The project is being helmed by James Corner Field Operations, the geniuses behind New York's High Line. "Both projects share similarities in their overarching goals," says principal designer Isabel Castilla, "to convert a leftover infrastructural space into a public space that connects neighborhoods, generates community, and encourages urban regeneration." When finished, Miami's park will be about seven times as long as its Big Apple counterpart. The first half-mile leg, set to open this June, is the Brickell Backyard, which includes an outdoor gym, a butterfly garden, a dog park, and gaming tables that call to mind the dominoes matches you'll find nearby in Little Havana. "We envision the Underline dramatically changing the way people in Miami engage with public space," Castilla says. —Nicholas DeRenzo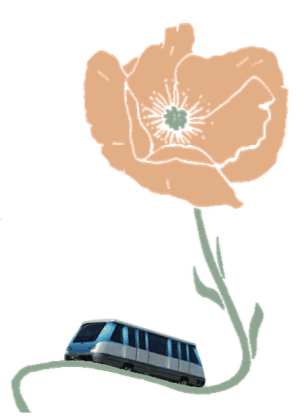 Photo: philipus/Alamy
13. Kick Off the NFL in Las Vegas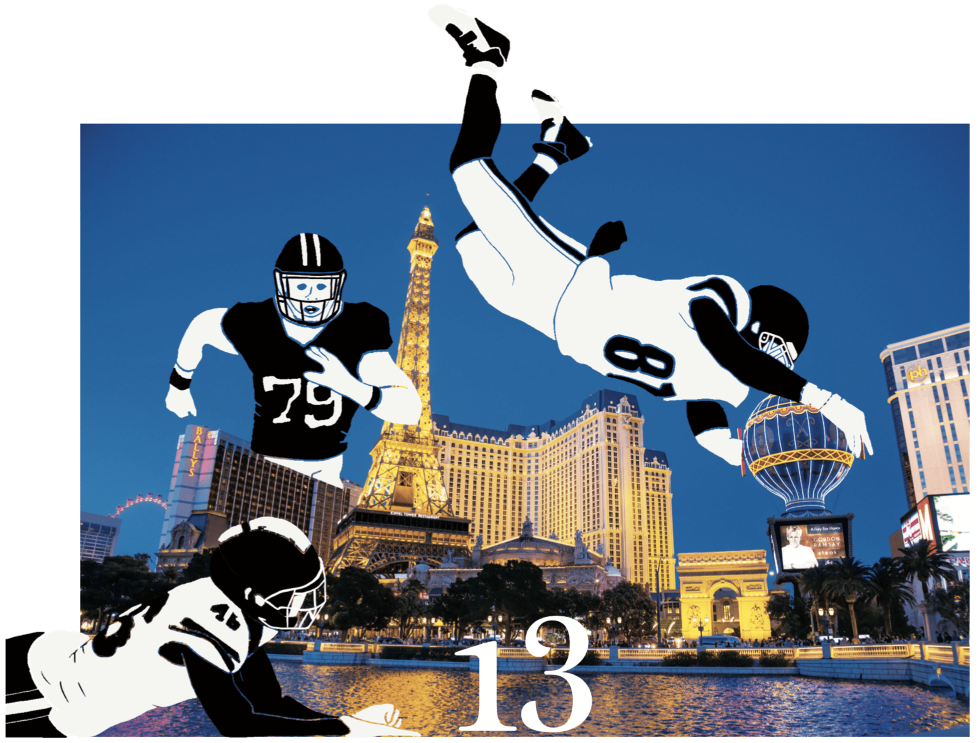 Photo: Littleny/Alamy
Former Raiders owner Al Davis was famous for saying, "Just win, baby." His son, Mark Davis, the team's current owner, is more likely to be shouting "Vegas, baby!" Swingers-style, as his team becomes Sin City's first NFL franchise, the Las Vegas Raiders. After years of threats and lawsuits, the Raiders have finally left Oakland, and this summer they're landing just across the highway from the Mandalay Bay Resort & Casino in a 65,000-seat, $1.8 billion domed stadium that will also host the UNLV football team, the next two Pac-12 championship games, and the Las Vegas Bowl. Construction is slated to be finished July 31, just in time for the NFL preseason—and just in time to lure football fans from the sportsbooks to the grandstand. —Justin Goldman
12. Celebrate the Suffragettes in Washington D.C.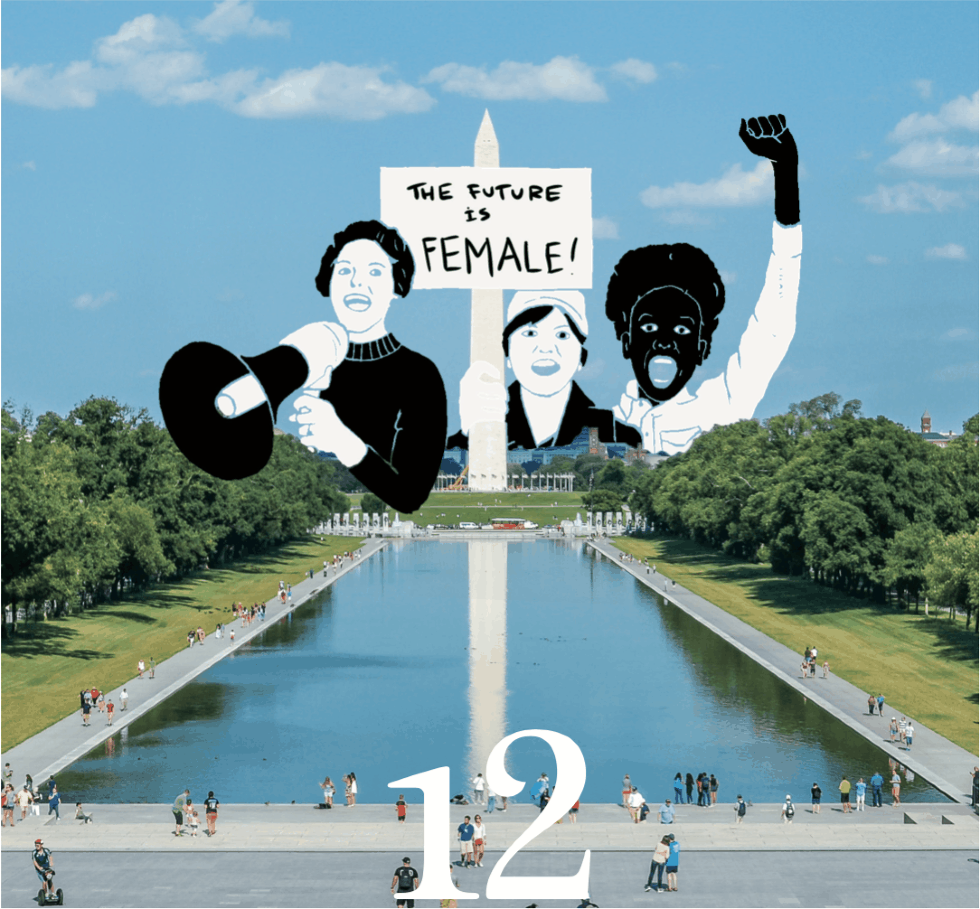 All eyes are on the ballot box this year, but the electorate would look quite different if not for the 19th Amendment, which was ratified 100 years ago this August. Many D.C. institutions, such as the National Archives Museum and the Library of Congress, are honoring the decades-long struggle for women's suffrage with exhibits. In particular, the National Museum of American History unveils Sarah J. Eddy's portrait of Susan B. Anthony this March, before putting on a 'zine-inspired show on girlhood and youth social movements this June. —Nicholas DeRenzo
11. Go for a Ride Through Mexico City
If you want to get somewhere quickly in Mexico City, try going by bicycle. During peak traffic, bikes average faster speeds than cars or public transportation—which might explain why ridership has gone up almost 50 percent since 2007. And riding on two wheels is getting safer and easier. In 2019, the city announced plans to invest $10 million (more than it had spent in the last six years combined) into the construction of about 50 miles of new paths and lanes. Now, you can cycle on a two-mile separated path along the Paseo de la Reforma, from Colonia Juárez and Roma to Chapultepec Park and Polanco. Future plans include a route along the National Canal between Coyoacán (where Frida Kahlo once lived) and Xochimilco (with its floating flower farms). "The goal is to finish the six-year [presidential] term with 600 kilometers of bike infrastructure," says Roberto Mendoza of the city's Secretariat of Mobility. Time to start pedaling. —Naomi Tomky
10. Consider the Mayflower's Legacy in Massachusetts and Abroad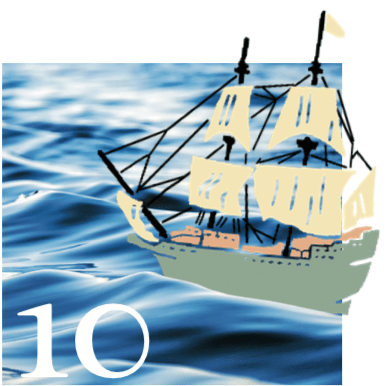 Photo: Thianchai Sitthikongsak
Before they came to America in 1620, the religious separatists now known as the Pilgrims lived in England and the Netherlands. This year, the 400th anniversary of the Mayflower landing will be commemorated not only by those nations but also by a fourth: The Wampanoag, the confederation of tribes that live in New England and whose role in this world-changing event has been at best left out and at worst distorted.
"We're challenging the myths and stereotypes," says Aquinnah Wampanoag author Linda Coombs, a board member of Plymouth 400, Inc., which is planning cultural events such
as an Ancestors Walk to honor the native villages pushed aside by settlers, as well as
an indigenous history conference and powwow (plus an $11 million restoration of the replica Mayflower II).
Kerri Helme, a member of the Mashpee Wampanoag nation and cultural programs manager at Plimoth Plantation, says that "people want to hear the whole story." She notes that it's a commonly held belief that the Pilgrims were welcomed by the natives, when in fact their first encounter was violent, since the English had been stealing the Wampanoags' food.
"The Wampanoag are key players in all of this," says Charles Hackett, CEO of Mayflower 400 in the U.K. "It's a whole other aspect of this history." In England, a Mayflower trail will connect Pilgrim sites in towns such as Southampton and Plymouth, and in Leiden, the Dutch town where the Pilgrims took refuge before embarking for the New World, the ethnology museum will run an exhibit about the natives.
"The most important thing for us, as the Wampanoag people," says Paula Peters, a former Wampanoag council member, "is to be acknowledged as a vital tribe comprised of people that, in spite of everything that's happened, are still here." —Jon Marcus
9. Discover Lille's Design Scene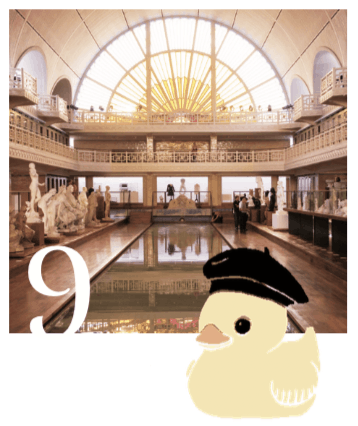 Photo: Mark Bassett/Alamy
Previous World Design Capitals have included major cultural hubs such as Helsinki and Seoul, so it came as a shock when Lille, France's 10th-largest city, beat Sydney for this year's title. Judges cited Lille's use of design to improve its citizens' lives; get a taste for yourself at spots like La Piscine Musée d'Art et d'Industrie, a gallery in a former Art Deco swim center. —Nicholas DeRenzo
8. See Stellar Space in Rio de Janeiro, the World Capital of Architecture
Rio de Janeiro is renowned for the beauty of its beaches and mountains, but the Cidade Maravilhosa's man-made structures are as eye-catching as its natural features. For that reason, UNESCO recently designated Rio its first World Capital of Architecture, honoring a city that boasts such landmarks as the stained glass–domed Royal Portuguese Cabinet of Reading, the fairy-tale Ilha Fiscal palace, and the uber-modern Niterói Contemporary Art Museum.
"Rio is an old city by New World standards, having been founded in the mid–16th century," says architectural photographer Andrew Prokos, who took this shot. "So the city has many layers of architectural styles, from Colonial and Rococo to Art Nouveau, Modernist, Brutalist, and contemporary." In the case of this museum, which was designed by perhaps Brazil's greatest architect, Pritzker Prize winner Oscar Niemeyer, Prokos was intrigued by how the 24-year-old building interacts with its surroundings. "The upward slope of the museum complements the slope of the Pão de Açúcar across the bay," he says, "so the two are speaking to each other from across the water." – Tom Smyth
7. Join the Avengers at Disneyland
This summer, Disney California Adventure unveils its Marvel-themed Avengers Campus, with a new Spider-Man attraction, followed later by an Ant-Man restaurant and a ride through Wakanda. If the hype surrounding last year's debut of Disney+ is any indication, Comic-Con types are going to lose their fanboy (and -girl) minds. —Nicholas DeRenzo
6. Listen to Jazz in Cape Town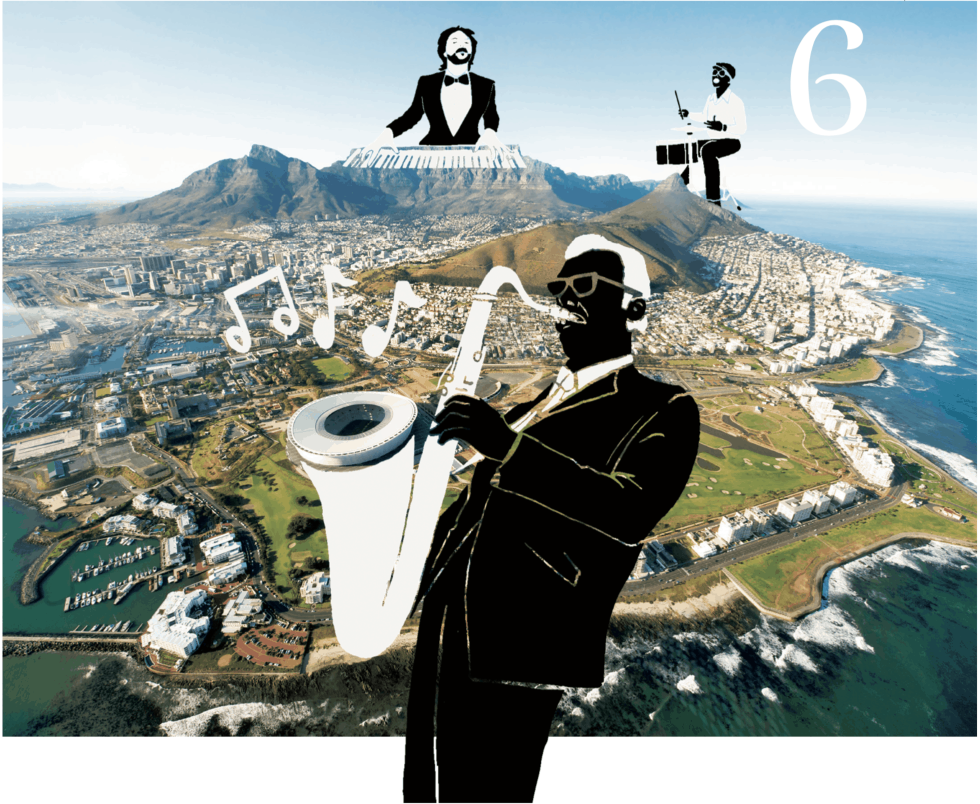 Photo: Eric Nathan/Alamy
Cape Town's natural wonders draw visitors from all over the world, but there's a hidden gem beyond the mountains, beaches, and seas: music. Much as jazz was born from America's diverse peoples, Cape jazz combines the traditions and practices of the city's multiethnic population, creating genres such as goema (named after a type of hand drum) and marabi (a keyboard style that arose in the townships). Cape Town has hosted an International Jazz Festival for
20 years (the 21st edition is this March 27–28), and now UNESCO is giving the Mother City its musical due by naming it the Global Host City of International Jazz Day 2020. The theme of the event—which takes place on April 30, features an All Star Global Concert, and is the climax of Jazz Appreciation Month—is "Tracing the Roots and Routes of African Jazz." During the dark days of slavery and apartheid, music became an outlet through which repressed people could express their struggle for freedom. What better way to mark a quarter century of democracy here than with a celebration of that most free style of music? —Struan Douglas
5. Take a Walk Around England
Many hikers love walking around England—but how many can say that they've truly walked around England? When it's completed, the England Coast Path will be the longest managed seaside trail in the world, completely circumnavigating the coastline, from the fishing villages of Cornwall and the beaches of Nothumberland to the limestone arches of the Jurassic Coast and the sandy dunes of Norfolk. Much of the trail is already waymarked (the 630-mile South West Coast Path is particularly challenging and beautiful), with new legs set to open throughout the year. If you want to cross the whole thing off your bucket list, be warned that it's no walk in the park: At around 2,795 miles, the completed route is 605 miles longer than the Appalachian Trail and about the same as the distance between New York and Los Angeles. —Nicholas DeRenzo
4. Get Refreshed in the Israeli Desert
Six Senses resorts are known for restorative retreats in places like Fiji, Bali, and the Maldives. For its latest location, the wellness-minded brand is heading to a more unexpected locale: the Arava Valley, in the far south of Israel. Opening this spring, the Six Senses Shaharut will offer overnight camel camping, off-roading in the surrounding desert, and restaurants serving food grown in the resort's gardens or sourced from nearby kibbutzim. While the valley is said to be near King Solomon's copper mines, the Six Senses is sure to strike gold. —Nicholas DeRenzo
3. Say konnichiwa on July 24 at the opening ceremonies of the Summer Olympic Games in Tokyo, which plays host for the first time since 1964.
The Japanese capital plays host for the first time since 1964. This year, softball and baseball will return after being absent since 2008, and four new sports—karate, sport climbing, surfing, and skateboarding—will be added to the competition for the first time. Say konnichiwa at the opening ceremonies on July 24, which will be held at renowned architect Kengo Kuma's New National Stadium. – Nicholas DeRenzo
2. Score Tickets to Euro 2020
Still feeling World Cup withdrawal? Get your "football" fix at the UEFA European Championship. From June 12 to July 12, 24 qualifying national teams will play games in stadiums from Bilbao to Baku, culminating in the semi-finals and final at London's hallowed Wembley Stadium. Will World Cup champion France bring home another trophy? Will Cristiano Ronaldo's Portugal repeat its 2016 Euro win? Will the tortured English national team finally get its first title? Or will an upstart—like Greece in 2004—shock the world? —Justin Goldman
1. Soak Up Some Culture in Galway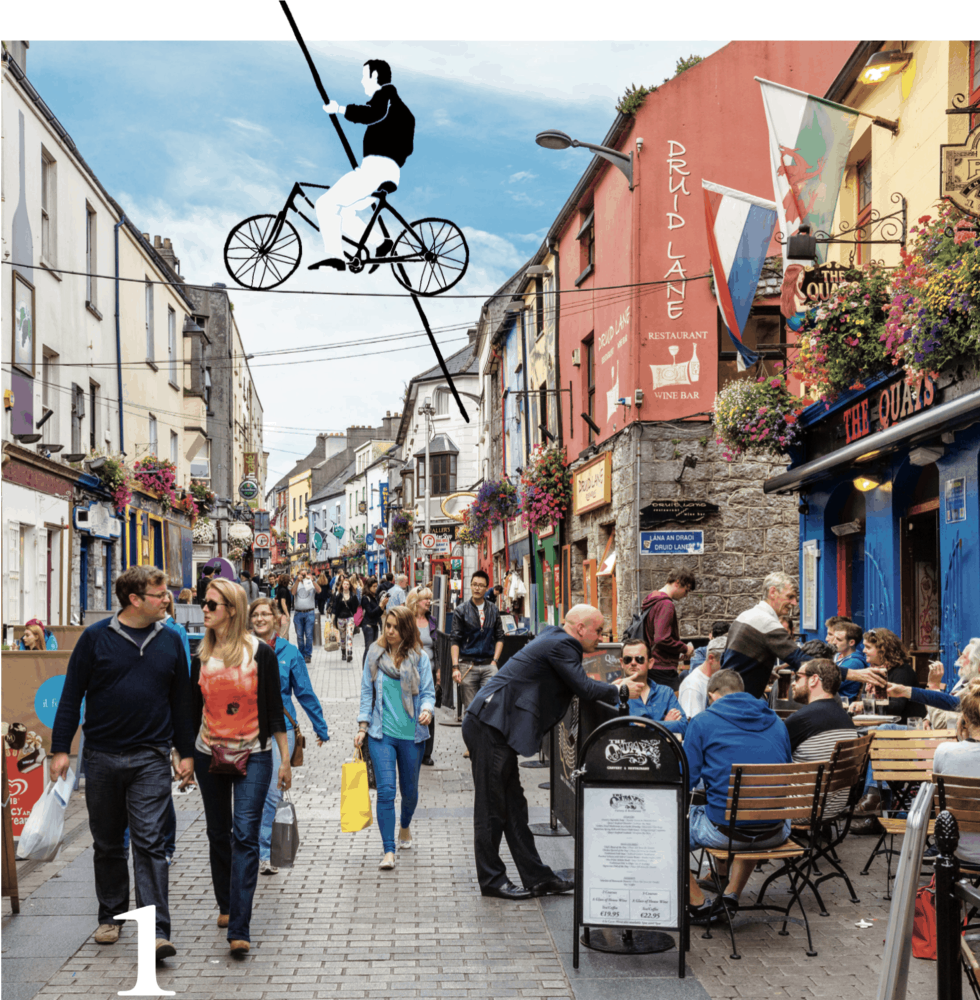 Photo: Ian Dagnall/Alamy
Galway has long been called "the cultural heart of Ireland," so it's no surprise that this bohemian city on the country's wild west coast was named a 2020 European Capital of Culture (along with Rijeka, Croatia). The title puts a spotlight on the city (population 80,000) and County Galway, where more than 1,900 events will take place throughout the year. Things kick off in February with a seven-night opening ceremony featuring a fiery (literally) choreographed celebration starring a cast of 2,020 singing-and-drumming locals in Eyre Square. "This is a once-in-a-generation chance for Galway," says Paul Fahy, a county native and the artistic director of the Galway International Arts Festival (July 13–26). "It's a huge pressure. There's a heightened sense of expectation from audiences, not just from here but from all over the world." Art lovers will no doubt enjoy Kari Kola's illuminating work Savage Beauty, which will wash the Connemara mountains in green light to coincide with St. Patrick's Day, or the Druid Theatre Company's countywide tour of some of the best 20th-century one-act Irish plays. Visitors would also be wise to explore the rugged beauty of Connemara on a day trip with the charismatic Mairtin Óg Lally of Lally Tours, and to eat their way across town with Galway Food Tours. But beware, says Fahy: "Galway has a reputation as a place people came to 20 years ago for a weekend and never left." —Ellen Carpenter
Scroll to top