The Hemispheres guide to family vacations
Illustrations by Stacey Lamb | Hemispheres June 2018
Whether your kids dream of being superheroes, star athletes, or, yes, wizards, we've got the perfect family vacation — for them and for you.
If your kid wants to be Iron Man
Have a kid who thinks he can fly? Who shoots repulsor rays from his hands and jumps off the couch into pits of lava to save strangers (i.e., his stuffed animals) from danger? The new Marvel Day at Sea Cruise was designed for him.
Launched in late 2017, this five-day trip offers everything that's normally on a Disney Magic cruise—incredible stage shows, interactive dinners, a stop on Disney's private island, Castaway Cay—with a special all-Marvel day that will leave your kiddo shouting "Avengers assemble!" before passing out on his sleeper-sofa.
Aside from superhero meet-and-greets (smartly, tickets for the most popular characters are timed to avoid lines wrapping around the ship; also, moms, know this: Thor is very attractive), Marvel activities abound. Kids can head to the Oceaneer Club for tutorials with Thor, who teaches them how to wield their own Mjolnir for good, and Spider-Man, who shows how quick reflexes are the key to capturing bad guys. Artists offer budding comic-book illustrators Bob Ross–style lessons in how to draw Iron Man and his pals, and afterward, families can head to one of the movie theaters (plural) to catch a screening of the latest Marvel Studios flick (this year it was Black Panther; next year, maybe Captain Marvel?)
It all culminates in a grand live spectacular on the top deck that sees basically all the Avengers—yes, even Black Widow and Groot from Guardians of the Galaxy—battling Loki, Red Skull, and the Hydra agents to secure Stark Industries' new (and dangerous) power source. It's a clever, high-action show with acrobatics, choreographed fight scenes, and fireworks that will have you cheering louder than your kid. —Ellen Carpenter
The Digs:
Book a deluxe oceanview stateroom with a verandah—because verandah. Being able to sit outside and watch the whitecaps crash while recapping the day with a glass of wine (each adult is allowed to bring two bottles aboard—money saver!) is key once your little ones conk out.
The Feast:
In general, the food is great—crab legs and shrimp at the lunch buffet; beef Wellington at the Animator's Palate; even Hulk green bread on the Marvel day—but definitely do an adults-only dinner at Palo, a northern Italian restaurant offering superb antipasti, lobster pappardelle, Dover sole, and more. And be sure to get the Palo cocktail, made with pear vodka, limoncello, grappa, and prosecco.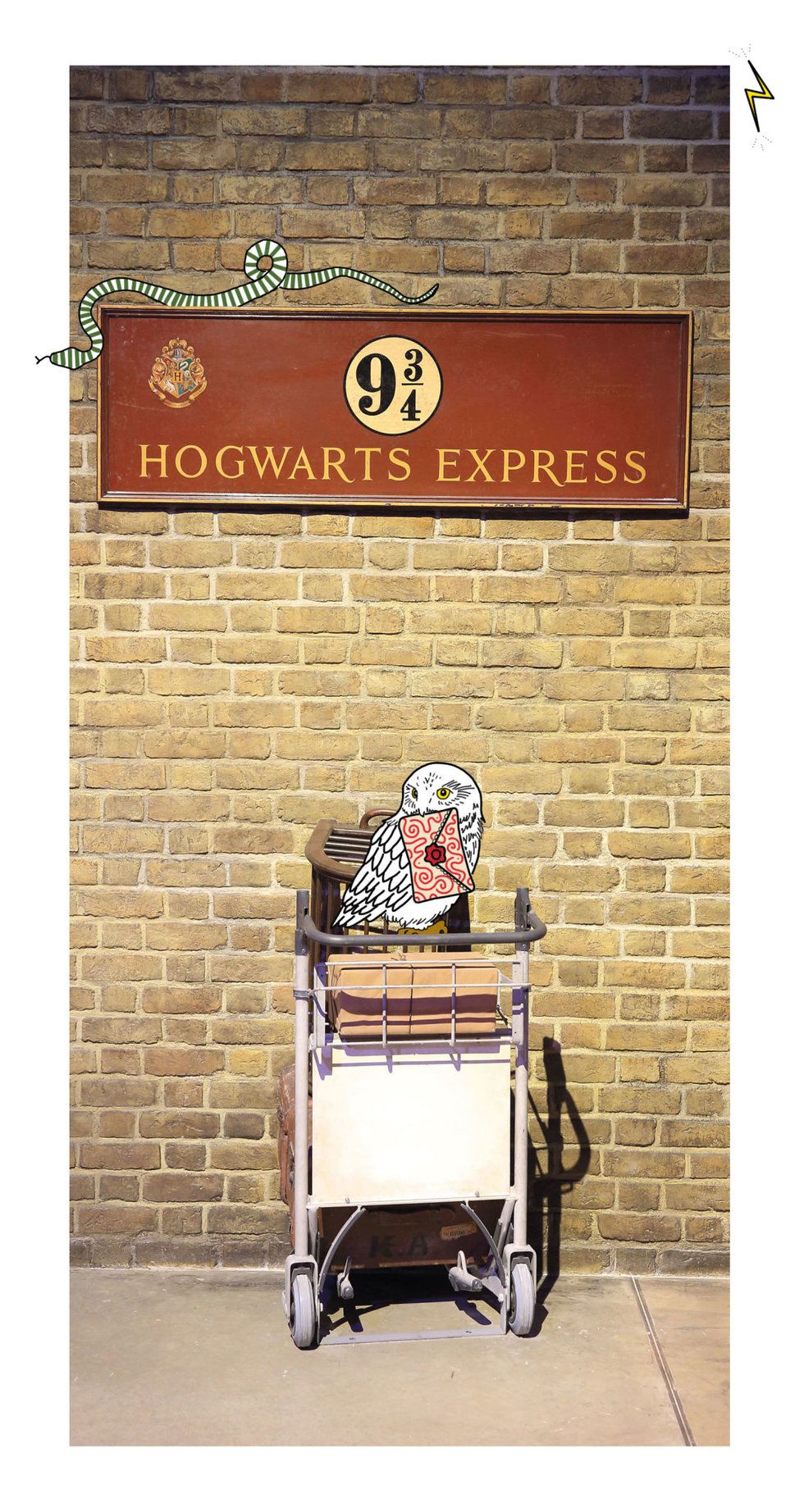 If your kid wants to be Harry Potter

Have a kid who keeps a wand in his bookbag so he can keep trying the Accio spell? Who introduces himself by saying which house he's in? (Gryffindor, obviously.) Fly to London—preferably on Hagrid's motorcycle—where a surfeit of Harry Potter–themed activities await.
Your first task is to visit Warner Bros. Studios, Leavesden (20 miles outside London), where all eight of the Harry Potter films were made. Reservations are required, but once you're there, a docent leads you into the Great Hall, where you'll have hours to roam two sound stages and a back lot full of sets (Diagon Alley!), costumes (Hermione's Yule Ball gown!), props (the intricate 1:24 scale model of Hogwarts castle used for wide shots!), and interactive exhibits that reveal the films' secrets. You can also get your picture taken while riding a broomstick and sample the infamous butterbeer.
Back in the city, visit Platform 9 ¾ at King's Cross Station and other locations depicted in the films with Tours for Muggles, a two-and-a-half-hour walk that starts near London Bridge tube station. By night, head to the West End to take in Harry Potter and the Cursed Child, a two-part stage play based on an original story by J.K. Rowling, Jack Thorne, and John Tiffany. Finally, book a visit to Enigma Quests' School of Witchcraft & Wizardry, where adults and kids work in teams to solve puzzles and riddles to escape their rooms. "Graduates" don Hogwarts-style robes and receive calligraphy diplomas. —Kathryn Jessup
The Digs:
You'll want to book a Wizard Chamber at the Georgian House Hotel to form the foundation of your experience. These cozy suites are hidden behind bookcases and replicate Hogwarts dormitories in detail (cauldrons in the fireplaces, four-poster beds). Also magical: the full English breakfast, which will keep you fueled for hours.
The Feast:
You'll think you've walked into the Leaky Cauldron itself when you descend to Fleet Street's Ye Olde Cheshire Cheese, a family-friendly pub dating to 1667 that played host to Samuel Johnson and Charles Dickens. Kids will love the fish and chips—with mushy peas, of course—and you'll love having a proper pint.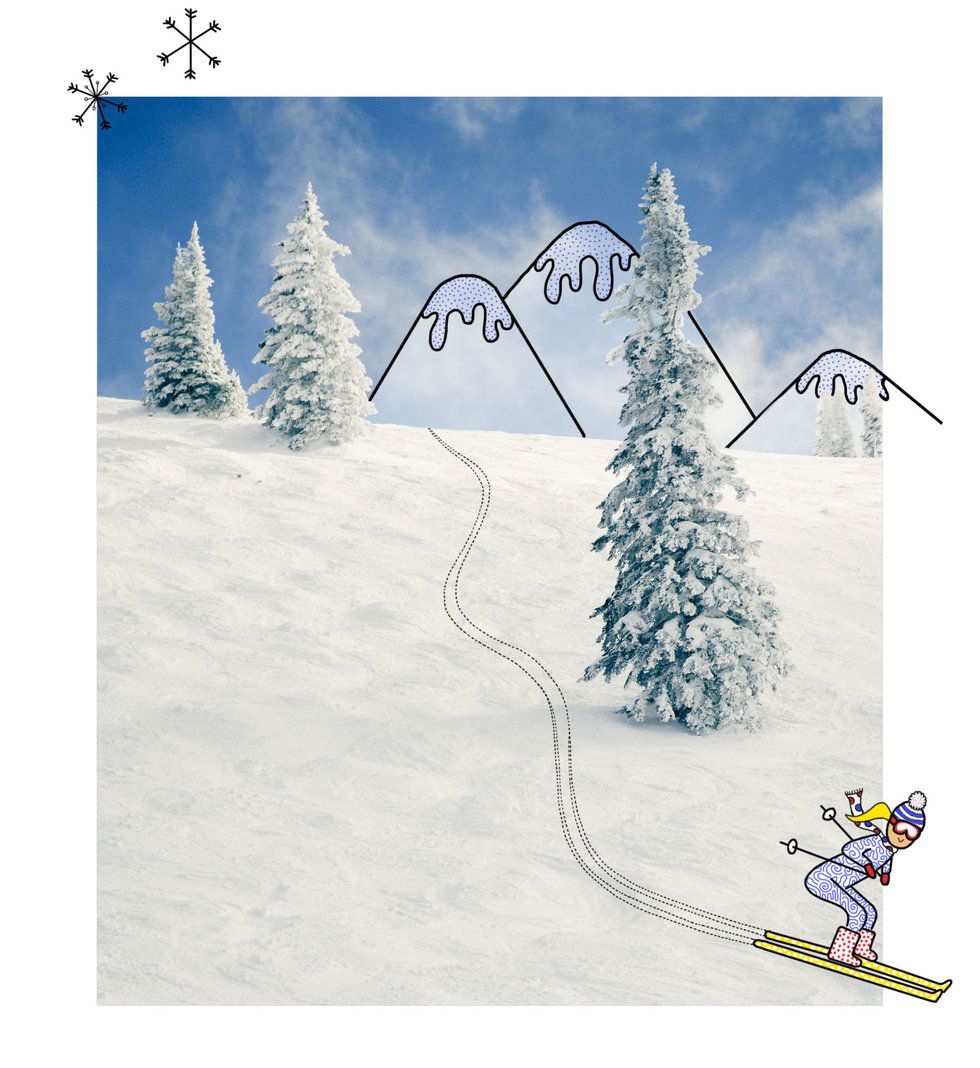 If your kid wants to be Mikaela Shiffrin
Have a kid who collects trail maps and sleeps in her speed suit the night before every trip to the slopes? Who watches the weather incessantly for storm advisories and sets up gates in your backyard, planning her fastest lines?
Wax those skis and head to Colorado, home of Olympic gold medalist and World Cup Champion Mikaela Shiffrin. Earlier this year, the Centennial State native became an investor in Denver-based Alterra Mountain Company, which owns 12 year-round mountain destinations, including one of the best places for kids to learn and race: Steamboat.
Besides having terrain perfectly suited to kids—and the Steamboat Snowsports School to help them master it—the resort operates one of the largest recreational race facilities in the world. The Bashor Race Arena offers daily NASTAR (National Standard Race) events, which give kids of any age an opportunity to compete and compare scores. Top competitors are invited to the annual NASTAR National Championships, where winners earn medals like real Olympians. If that's not enough, racers here also have access to historic Howelsen Hill, the home of the Steamboat Springs Winter Sports Club, which has been helping Steamboat Springs produce the most Olympians of any town in the U.S. for more than 100 years. Better clear some shelf space for all those future medals… —Amiee White Beazley
The Digs:
One Steamboat Place, at the base of the Steamboat gondola, is made for families. A heated outdoor pool, three hot tubs, and a game room equipped with flatscreen TVs, pool tables, and shuffleboard courts ensure that the kids will be able to work off any energy left over from the slopes. Book your stay at the private residence club through Moving Mountains, which offers a hand-picked collection of spacious places.
The Feast:
Before hitting the slopes, fuel up at the Creekside Café in historic downtown Steamboat Springs. Try the Barn Burner—bacon, cheddar cheese, and scrambled eggs on a homemade biscuit smothered in sausage gravy—and pair it with a freshly pressed organic juice. Après-ski, head to Rex's American Bar & Grill, which serves "2 Handed" sand-wiches, brick oven pizzas, and some of the best fish tacos north of the border.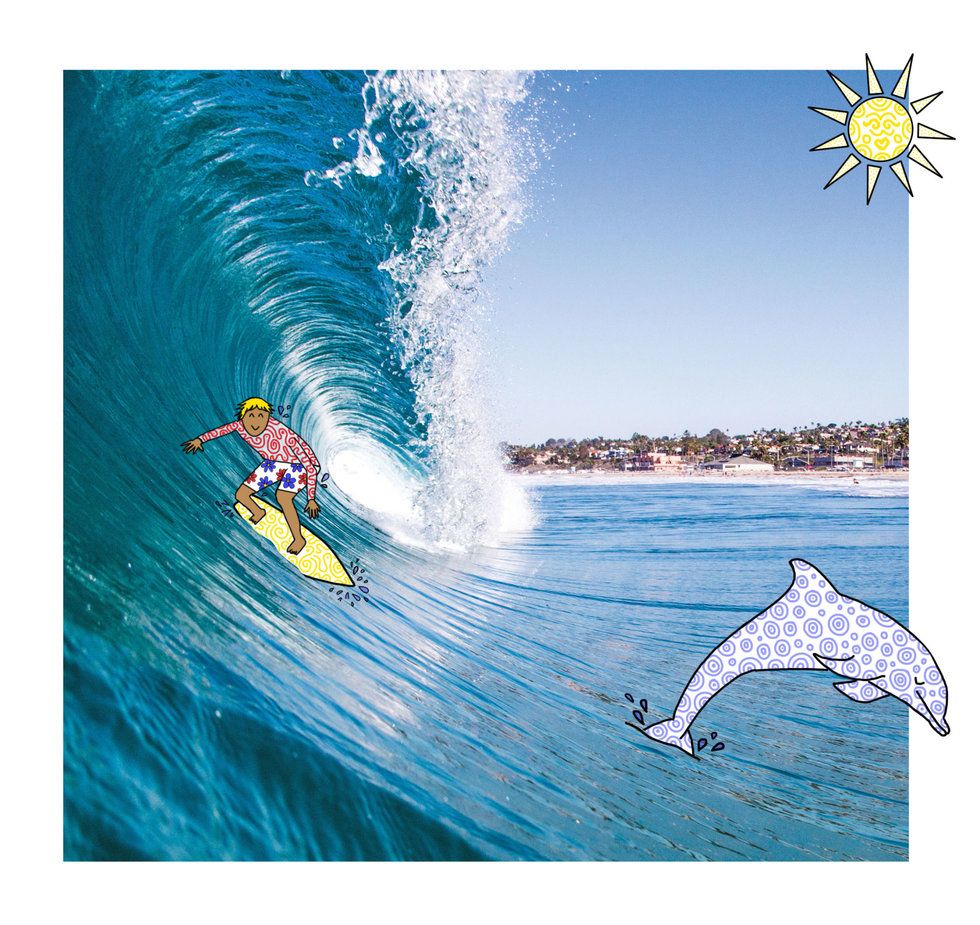 If your kid wants to be Kelly Slater
Have a kid who watches The Endless Summer weekly? Who practices popping up on the coffee table? Take your aspiring surfer where the mountains meet the sea, along the American Riviera.
In spite of recent wildfires and mudslides, the surf scene in Santa Barbara is thriving, and this city with a small-town feel is the perfect place to travel with a teen in search of waves.
"Surf schools and camps are the norm here, just like soccer and baseball," says Heather Hudson, a local surfer and director of the documentary series The Women and the Waves. The best is the Santa Barbara Surf School, which will outfit your kid with a wetsuit and board and select a beach tailored to his level of ability (Leadbetter Beach and Mondos are great for beginners). The school's guides could not be more prudent or more devoted to getting your youngster up on his board and having fun in the Pacific. One-on-one classes are $85, and though they last just an hour and a half, they will leave the kid exhausted. Afterward, let him catch his breath at Rincon Point, "the queen of the coast," and watch the pros catch waves that seem to never end.
Picking out his dream board is next. Head to the Funk Zone, a neighborhood packed with surf shops like Channel Islands, J7, and Beach House, to ogle boards crafted locally by some of the world's most famed shapers and, maybe best of all, share wipeout stories with the righteously tanned store clerks. —KJ
The Digs:
Check in to the new Hotel Californian, where a classic Santa Barbara Spanish exterior gives way to a modern Moorish interior with just a touch of youthful edge. Borrow the complimentary bicycles to explore the Waterfront district and then cool off in the rooftop pool.
The Feast:
Refuel after the lesson with salmon, ahi, or yellowtail poke bowls at Big Eye Raw Bar downtown, and have dinner at the hotel's fine-dining spot, Blackbird. End your meal with a dessert of goat cheese, blood orange sorbet, crispy quinoa, basil, and fennel pollen. It's gnarly—in the best way possible.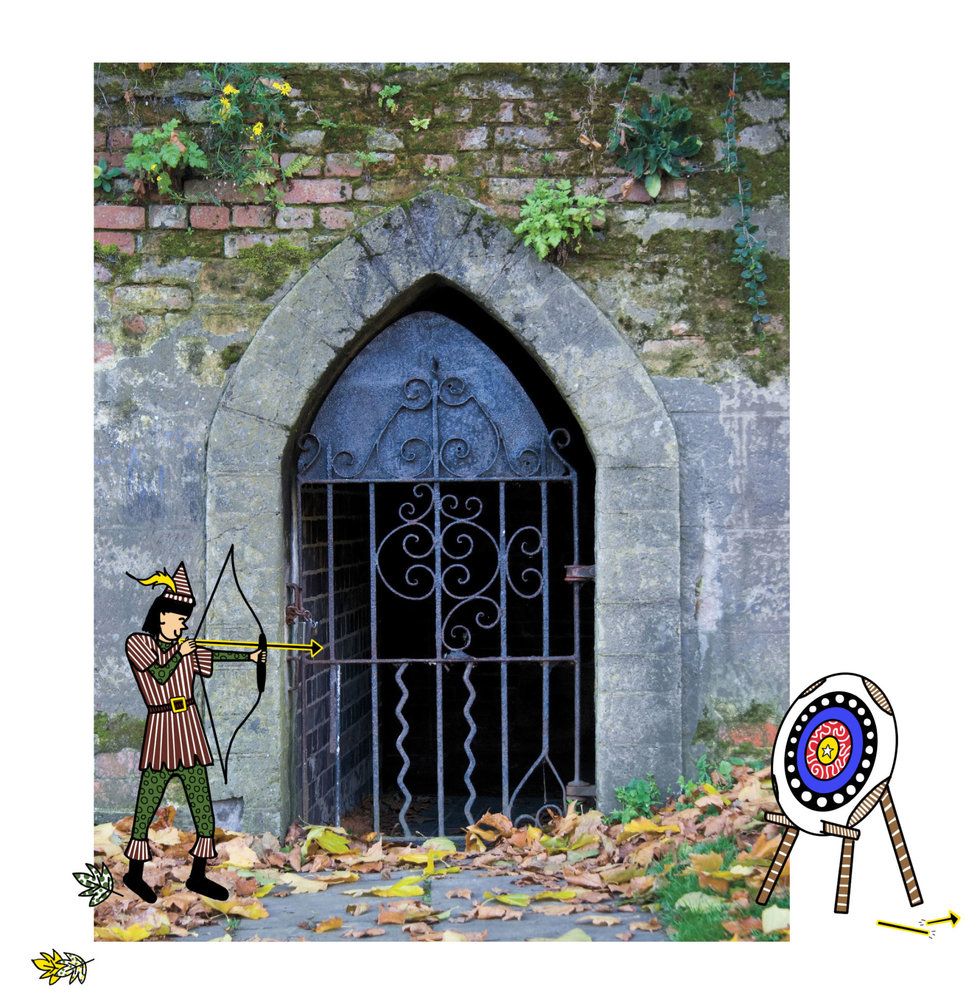 If your kid wants to be Robin Hood
Have a kid who's slick with a plastic sword? Who hits the bull's-eye on her Nerf archery set 9 out of 10 shots? Who's always surrounded by merry compatriots? Time to pay a visit to the home of "the world's first superhero."
Nottingham, a midsize city 110 miles north of London, is known for being the former haunt—possibly, maybe—of the world's most famous outlaw (who may or may not have existed). What is undeniably real is the moral at the heart of the mythology: It's OK to steal, as long as you take from the rich and give to the poor. Kids who challenge this premise are quickly corrected: "The laws he was fighting were unjust!" the men in tights will tell you.
At Nottingham Castle, see where the evil Sheriff once—possibly, maybe—imprisoned Robin. Just across the way is The Robin Hood Experience, a quirky attraction run by a faux Robin named Adam Greenwood. Wander a labyrinth of tiny rooms inhabited by various characters who tell tales of yore. On the way out, buy a mini longbow and a green outfit.
Next, take Ade Andrews's Robin Hood Town Tour—as much a theatrical performance as a historical overview. While tracing the line from bloodthirsty medieval ballads to the sanitized Hollywood version, Andrews is apt to twirl his sword in the air or toot his cow-horn trumpet.
Finally, take up bows and arrows—Robin's weapon of choice—at a lesson with the archery club Wilford Bowmen, where seasoned archers will show your tiny outlaw how to hit a (not very distant) target. Be sure to take a turn yourself, so she can laugh at your failure. —Chris Wright
The Digs:
Not only is the boutique Hart's Hotel within arrow's range of Nottingham Castle, part of it is built on the ramparts. Book one of the two suites so you have room to spread out and don your finest for a meal at the hotel's restaurant, one of the best spots in town.
The Feast:
If fine dining doesn't grab you, head to The Alchemist, which recently opened an outpost in a glorious Victorian building in downtown Nottingham. The food ranges from beet risotto to Moroccan lamb rump, neither of which was likely on the menu in Sherwood Forest.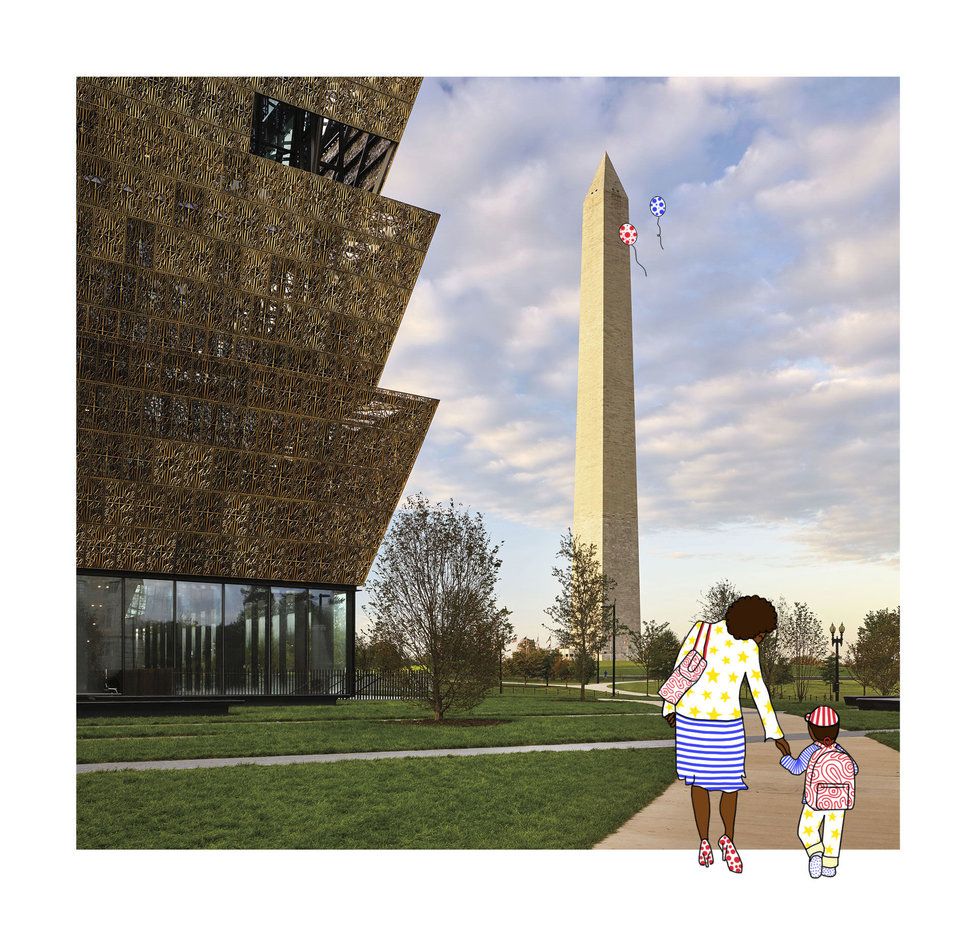 If your kid wants to be Michelle Obama
Have a kid who spends her weekends volunteering at the Salvation Army? Who follows notable figures instead of her friends on Instagram? For a dose of history and hope, head to Washington, D.C.
Make your first stop the Smithsonian National Museum of African American History and Culture, which opened in 2016 and has been the hottest ticket in town ever since. The lower three floors are dedicated to History, from the slave trade to #BlackLivesMatter. It's a painful but necessary exhibit that displays slave shackles so small they must have been for a child, as well as murdered teen Emmett Till's coffin. Before heading upstairs to the more celebratory exhibitions in the Culture gallery, stop in the Contemplative Court, where a quote from Martin Luther King Jr. adorns the wall behind a waterfall fountain: "We are determined … to work and fight until justice runs down like water and righteousness like a mighty stream."
The Washington Monument stands mere yards from the museum, so afterward saunter over to the National Mall and think about how 200,000 people gathered there in 1963 to hear MLK speak about a new future. Next, catch a glimpse of that imagined future at the National Portrait Gallery, which unveiled the Obamas in February. The power of Kehinde Wiley's floral-encased depiction of Barack is impossible to deny. Finally, cab to another depiction of the Obamas that's a must-see for any aspiring Civil Rights leader: the mural at Ben's Chili Bowl, which also features Muhammad Ali, Harriet Tubman, and even Taraji P. Henson. Anyone, after all, can make a difference.—EC
The Digs:
The Hay-Adams is the stay for a kid who wants to be right in the action. (Sasha and Malia Obama slept here before calling the White House home.) From free cookies at check-in to loaner wellies on rainy days, the hotel puts its youngest guests first.
The Feast:
NMAAHC's Sweet Home Café invokes the African diaspora in foods like black-eyed-pea-and-corn empanadas. Later, head to the InterContintental at The Wharf's Kith/Kin, where chef Kwame Onwuachi mixes flavors from Nigeria, Jamaica, and New Orleans.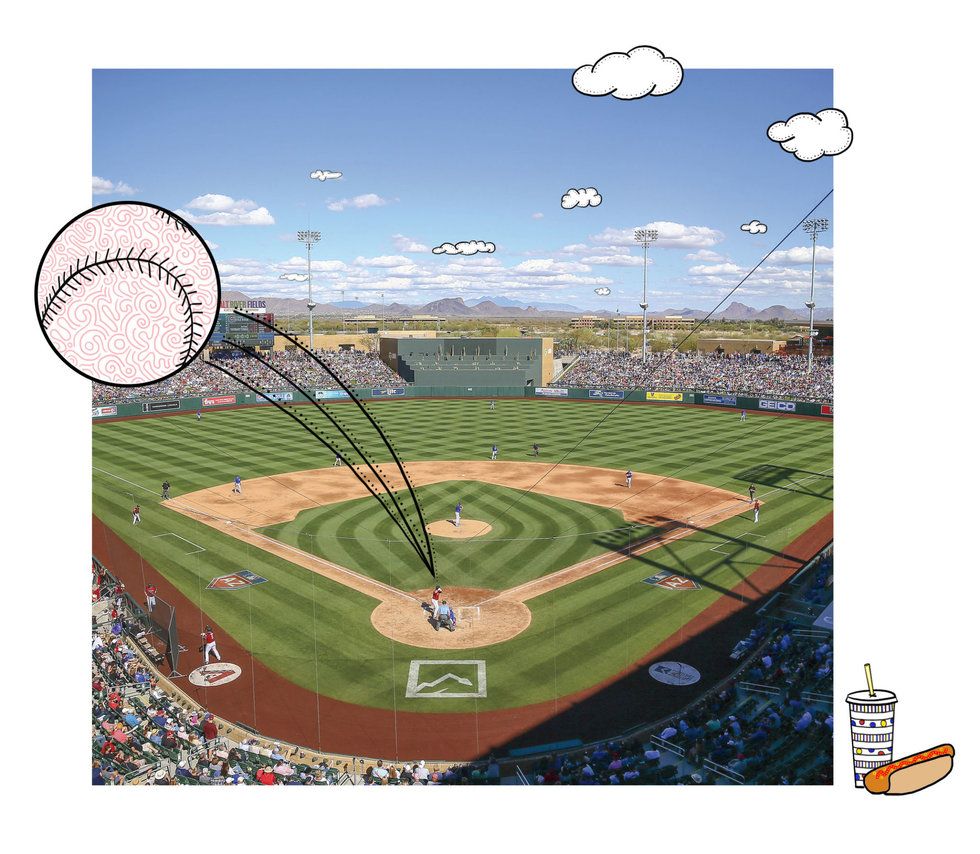 If your kid wants to be Willie Mays
Have a kid who asked for a subscription to MLB.TV as a birthday present? Who cracked every fence slat in your yard pitching imaginary games? Get your little seamhead close to the action without breaking the bank by heading to the Cactus League.
Each year, from late February through late March, 15 MLB teams prepare for the season at facilities located within a 47-mile radius of Phoenix. Here, there's no such thing as nosebleed seats, and a box of Cracker Jack won't set you back $10. The outfield lawn seats at Scottsdale Stadium offer a perfect vantage point for the game while also allowing younger kids to run around. Starting at only $10 a ticket, you'll pay a fraction of the admission at AT&T Park in San Francisco.
Games often sell out, so get tickets in advance, and look for family packages. There are also kid-themed days, such as at Peoria Sports Complex where on Sundays, kids 12 and under can stand with a player during the national anthem or announce who's stepping up to bat. At Sloan Park kids get "First-Timer Certificates" to memorialize their first Cactus League.
The Digs:
The Phoenician, a five-star resort in Scottsdale, offers six swimming pools, I.Fly trapeze lessons, and s'mores and stargazing at night. The Funicians Club gives parents a chance to hit the spa while kids explore the on-site cactus garden and play video games.
The Feast:
For great Mexican food, head to La Hacienda by Richard Sandoval, at the Fairmont Scottsdale Princess. The kids' menu will keep your little ones happy, while a custom tequila flight (there's a Tequila Goddess on staff) and guacamole made tableside will do the trick for you.
If you can't get to Mars, what's the next best thing? Apparently Iceland. A team of renowned explorers and researchers recently journeyed to Iceland to test a Mars analog suit in a Martian-like environment.
The United sponsored expedition, led by The Explorers Club — an internationally recognized organization that promotes the scientific exploration of land, sea, air and space — and in partnership with Iceland Space Agency, involved the team venturing inside the Grímsvötn volcano and across the Vatnajökull ice cap. The group traveled to the remote location and lived for six days in the Grímsvötn Mountain Huts and endured harsh weather conditions and unstable terrain.
Helga Kristin Torfadöttir, Geologist and glacier guide, using the LiDAR system to map the ground and test the suit's capabilities on the glacier.
The objective of the mission was to explore the potential of concept operations at the Grímsvötn location while testing the suit in an arctic environment similar to what would be found on the surface of Mars. "This mission was an important test of the design of the MS1 suit, but it was also incredibly helpful to understand the how to conduct these sorts of studies in Iceland," said Michael Lye, MS1 designer and NASA consultant and RISD professor. "No matter how thoroughly something is tested in a controlled environment like a lab, studying it in a setting that accurately represents the environment where it will be used is absolutely essential to fully understand the design."
The suit was designed and constructed by faculty and students at the Rhode Island School of Design (RISD) with input and guidance from members of the HI-SEAS IV crew and NASA's Johnson Space Center Space Suit Engineering team. At 50-60 lbs, the suit is similar to what a planetary exploration suit would weigh in Martian gravity. The suit was originally designed to be used in the warm climate of Hawaii, however the martian climate is much closer to what would be found on top of the glaciers in Iceland. The data collected will inform the future of habitat and spacesuit design that can be used to train astronauts on Earth.
Today, we remember the colleagues, customers and every single victim of the terrorist attacks of Sept. 11, 2001.
I know each of us in the United family marks this difficult moment in our own way. Still, we all share a common commitment to honor how our brothers and sisters left us and also celebrate what they gave to us during their lives. We remember their professionalism and heroism. We cherish their camaraderie and friendship. We carry with us the examples they set forth, especially in the heroism and bravery displayed by so many on that terrible day. Above all, we understand a simple truth: While thousands of our fellow human beings lost their lives in New York City, Arlington and Shanksville, the attacks of September 11th were aimed at all people of peace and good will, everywhere. They were attacks on the values that make life worth living, as well as the shared purpose that make us proud of what we do as members of the United family: connecting people and uniting the world.
We may live in times scarred by discord and disagreement, and we know there are those around the world who seek to divide us against one another. But, on this day – above all – we come together, as one. We affirm our core belief that far, far more unites us as citizens and fellow human beings than can ever divide us.
Let us embody that belief as we go about serving our customers and one another – on this day and every day – as we continue to help building a world that's more united. Let that be our memorial to the sisters and brothers we lost, eighteen Septembers ago.
Humbly,
Oscar
A team of search and rescue experts from Empact Northwest departed Newark International Airport (EWR) this morning for Nassau (NSA), the capital of the Bahamas to help meet the pressing need for search and rescue services identified by Bahamian Prime Minister Hubert Minnis in the aftermath of Hurricane Dorian. The Empact Northwest team worked with Airlink, a rapid-response humanitarian relief organization that connects airlines with non-governmental organizations (NGOs), that respond quickly and efficiently in the wake of major disasters.
"We can't thank United enough for allowing us to jump out of the gate right away to aid people devastated by this storm," said Airlink Strategic Advisor Emily Sperling. "Search and rescue, medical care, temporary shelter, food and access to potable water are among the most immediate and pressing needs identified in the region. United's assistance is critical in ensuring that groups like Empact Northwest join others, including Mercy Corps, ADRA, and Heart to Heart International in fulfilling those most basic needs."
Airlink notes that our assistance enables two types of first responders to arrive quickly: those with specialized response capabilities like search and rescue, as well as assessment teams, who identify the most pressing needs and establish partnerships quickly to distribute supplies more efficiently once they are on the ground in country. Our partnership is felt long after the initial outreach after a disaster, too, according to Ms. Sperling. "After Irma and Maria hit the Caribbean in 2017, we received requests to transport relief workers a year or two later, to provide training and rebuilding assistance to help these communities develop future resilience," she said. The partnership also helps move responders into place to assist U.S. East Coast communities in the path of this tremendous storm.
You can join us in our disaster relief efforts by donating to our Crowdrise fundraising page here.

Scroll to top