Historic Torah returns to Europe
We connected the past and the future, and two Jewish congregations 6,000 miles apart, by helping a rabbi and a cantor from the San Francisco Bay Area transport a 200-year-old Torah scroll, a refugee from the Holocaust, back to its home temple in the Czech Republic on October 17.
The Torah has been at the Peninsula Sinai Congregation in Foster City, just south of San Francisco International Airport, since 1970. It came from a synagogue from a village called Olomouc in the Czech Republic. Before and during World War II, Torahs and other artifacts were routinely confiscated or destroyed by the occupying Nazis, but this Torah and hundreds of others were hidden or taken out of Nazi territory for safekeeping.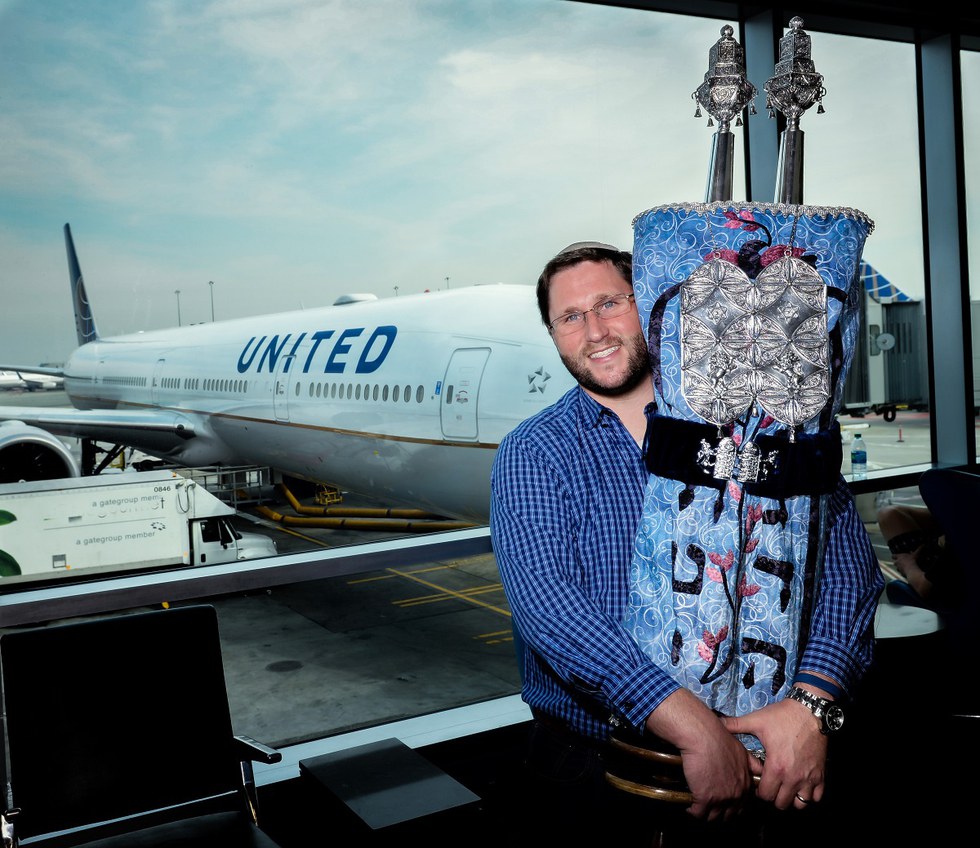 The Olomouc Torah arrived in Foster City in 1970s, and as the Jewish community in Olomouc grew again, they reached out to the California congregation.
"They asked us if we could help restore this scroll to kosher status and bring it back to its home," said Rabbi Corey Helfand of the Peninsula Sinai Congregation. Corey was accompanied on his flight to Frankfurt, Germany on Tuesday by Cantor Doron Shapira, who has a personal connection with the scrolls. His in-laws were among the Jews who escaped Olomouc, and they previously worshipped at the Olomouc synagogue.
The Peninsula Sinai Congregation has nearly completed restoring the Torah over the past several years – the final work will be done in Olomouc, and the scroll returned to its home synagogue during ceremonies planned for later this month.
Michael Hayat, an IT Senior Manager based in San Francisco, is a member of the Foster City congregation and worked with San Francisco Airport and United representatives to make sure the Torah would receive special handling on the United leg of the journey to Frankfurt, before heading to its final destination in Prague.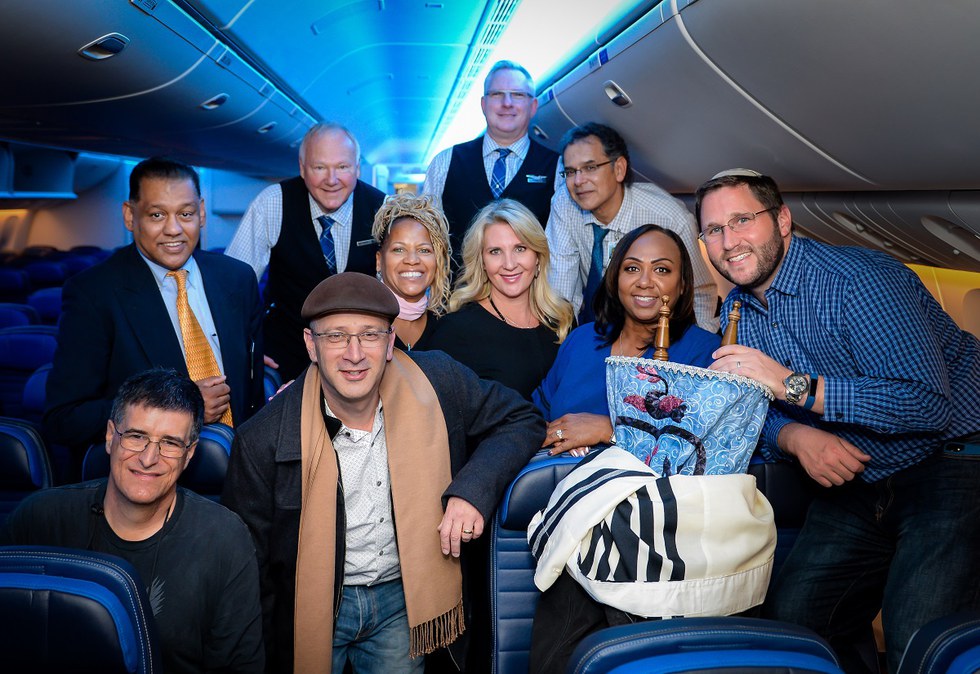 Our Customer Service staff provided early boarding and a secure spot for the special carry-on, as well as arranged for the rabbi and cantor to have an empty seat between them, which was assigned to the Torah. It even got its own boarding pass. During the flight, the pilots and flight attendants checked on them regularly to make sure they had a comfortable flight. We worked with the TSA to make sure the scroll could get through security with no issues, and with Lufthansa, to ensure a smooth connection in Frankfurt.
"I am overwhelmed with emotion and gratitude for how everyone came together to make this a special flight for them," Michael said. "The United family came together and exceeded all our expectations."
The ABC-TV affiliate in San Francisco covered the event; watch their coverage here.