20,000 'Holiday Cards for Heroes'
For one week in November, United flight attendants invited customers to sign holiday cards to express their gratitude to U.S. servicemen and servicewomen as part of the "Holiday Cards for Heroes" initiative that was launched with longtime partner Fisher House Foundation. The response from our customers was tremendous. We collected approximately 20,000 cards to help bring the spirit of the season to our troops and their families who won't be home for the holidays. Fisher House provides a "home away from home" where military and veterans' families can stay at no cost while a loved one is receiving medical care.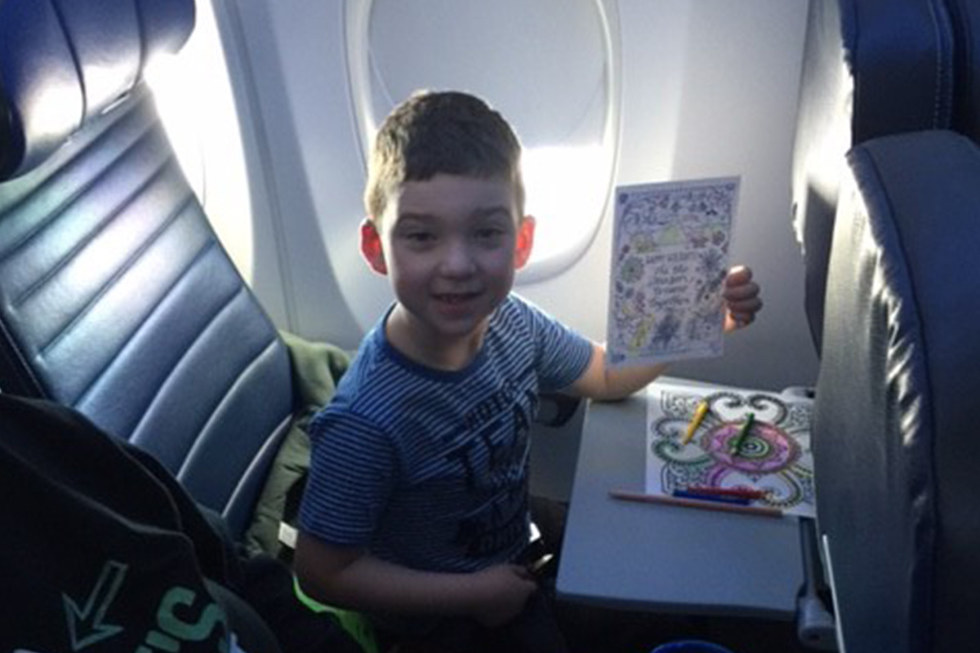 Employees helped distribute the holiday cards last week on behalf of United to their local Fisher Houses in Houston; Denver; Fort Myers, Florida; Cleveland; and San Diego.
Houston Flight Attendants, Jane Whittaker and Salindar Stonum, Catering Operations Safety Manager, Mark Chapman and Catering Operations Security Manager Gary Tomasino visited three Fisher House locations in Texas, delivering 400 cards to each, along with holiday treats for guests.
"It was such an honor to be able to give to those who have served," said Gary. "It was a wonderful experience to see what a great partnership United and Fisher House have and to bring some holiday cheer to those who have service members in the local hospitals in Houston."
The deliveries are just as special to the recipients, who truly appreciate the joy and warmth that the words of gratitude bring them.
At the Denver Veterans Affairs Medical Center, where Zone Control Supervisor Claudine Otey and Gate Control Manager Loanna Mcendree delivered cards, veterans Frank and Don were touched by the cards and mentioned how much it means when visitors stop by, because it brings back good memories of family holidays.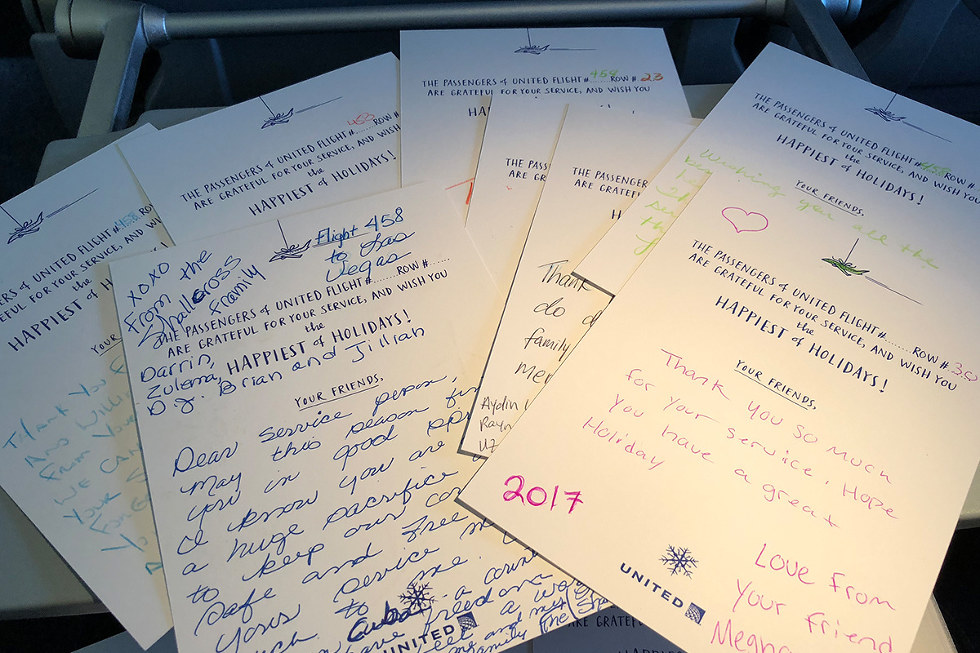 Through the initiative, we have also donated 50 MileagePlus® miles for each card collected — or 1 million miles — to Fisher House Foundation's Hero Miles program. As one of our Charity Miles partners, the Hero Miles program utilizes the donated miles to provide air travel to connect service members receiving medical care with their loved ones.
There are currently 75 Fisher Houses located in the U.S., Germany and the United Kingdom, serving more than 300,000 families since opening the first house in 1990.