Fantasy Flights: Now with service to 'Christmas Island'
On Tuesday, Honolulu's Fantasy Flight took to the skies once again after a 17-year hiatus, much to the delight of some very deserving keiki.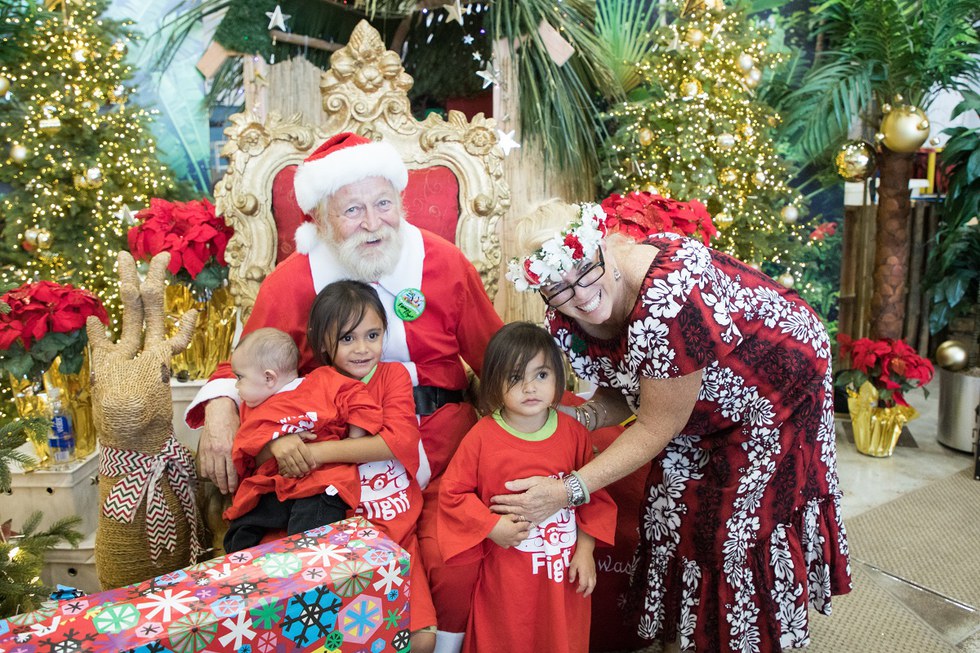 The flight was scheduled as a nonstop leg to the North Pole, but after a scenic pass over Maui's Haleakalā volcano, the captain announced that they were diverting to "Christmas Island" so that Santa Claus could enjoy a last-minute vacation before his busy season begins.
A hangar at Honolulu airport served as the setting for the festive isle, decked out in full Polynesian/holiday décor (complete with a grass hut for Mr. and Mrs. Claus). Once they arrived, the children and their families were treated to a warm reception, with fun and games that included a 'ukulele workshop courtesy of Honolulu native and San Francisco-based Flight Attendant Leo Daquioag and several of his local musician friends.
"When they invited me to participate, I said yes without hesitating," Leo said. "The Fantasy Flights touch these families in such a special way, and our group embraced the opportunity to add some enjoyment through our 'ukulele playing."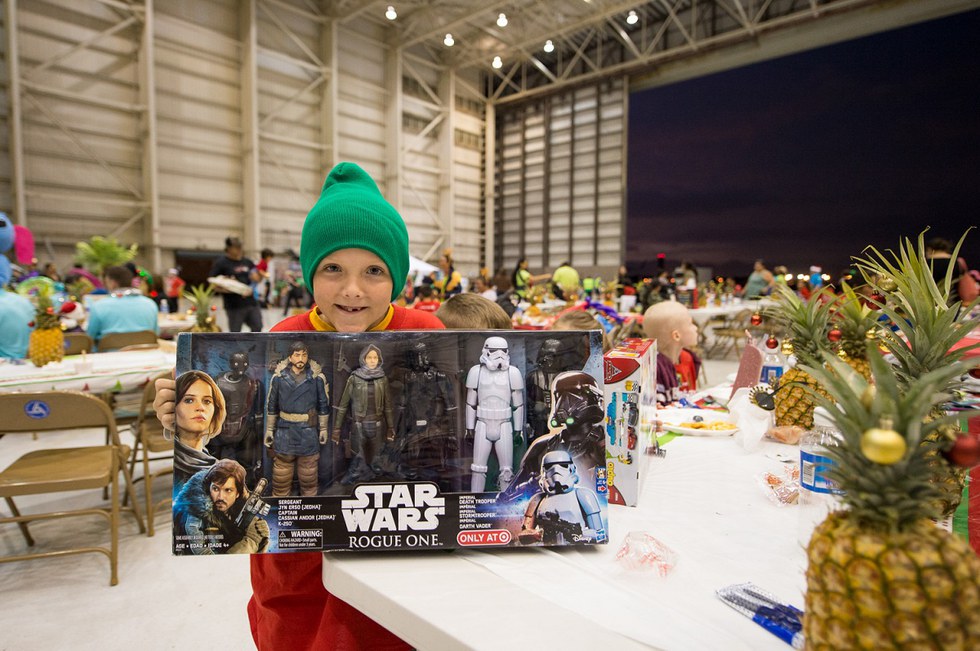 To cap off the day, each child received gifts of toys, school supplies and much needed household necessities from Santa, with some of the items donated by Disney's Pixar Animation Studios.
Kids from the Ronald McDonald House, HUGS, INPEACE and Kapunahala Elementary School participated in this year's Fantasy Flight, which was coordinated by Honolulu-based Airport Operations Supervisor Liana Neff-Mausolf, a veteran of the original Honolulu Fantasy Flights years ago.
"They were so excited," she said of the children. "It started at 2 p.m., but people were already there at 10 a.m. to check in. And when they got to Christmas Island, they were ecstatic. One child, who has leukemia, was so tired but he didn't want to leave, so we brought in a couch for him so he could rest and still take part in the festivities."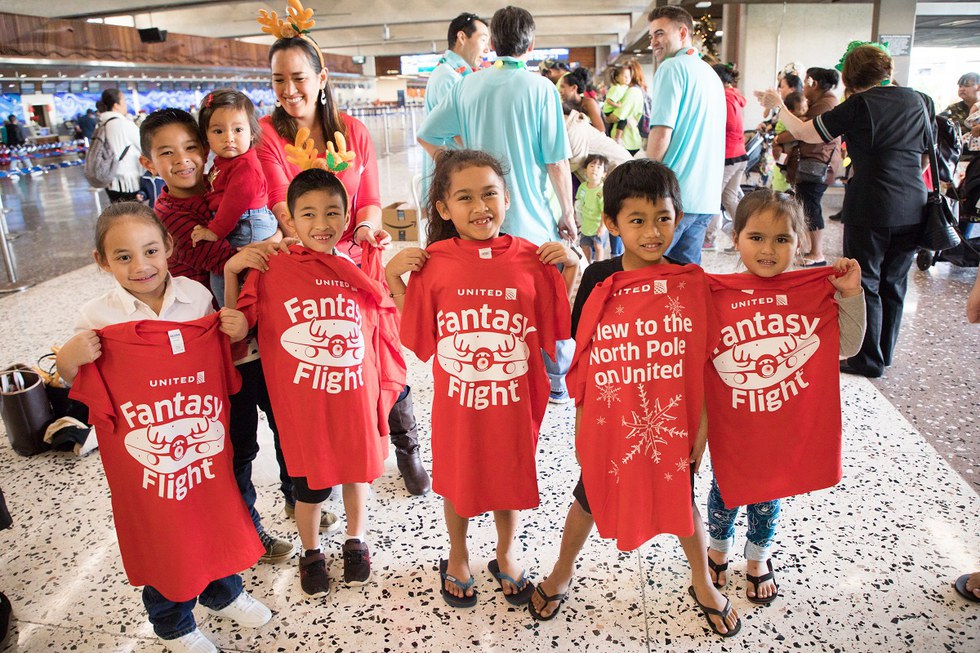 Along with nearly 100 employee volunteers, Liana credits Honolulu-based Lead Customer Service Representative P.J. Valdez with helping to get the event off the ground again this year and Honolulu-based Flight Attendant Colleen Kahaku for recruiting the "Inflight elves" for the trip. And, according to Liana, you can expect to see more Honolulu Fantasy Flights.
"As we were cleaning up after the flight, we were talking about what we want to do next year," she said. "I'm already getting emails from employees who want to help."
More from
Fantasy Flights