For 30 years we have looked to China as a source of growth and opportunity for our airline, a vision that was celebrated last night at a gala hosted by the National Committee for U.S.-China Relations (NCUSCR) in New York. The event commemorated the NCUSCR's 50th year of helping cultivate positive bilateral relations between the U.S. and China. As part of the festivities, former U.S. Secretary of State Henry Kissinger and business leader Maurice Greenberg received lifetime achievement awards for their nearly five decades of service to the NCUSCR and their contributions to political and economic cooperation between the United States and China. We along with Boeing were each honored for corporate contributions towards strengthening Sino-American relations.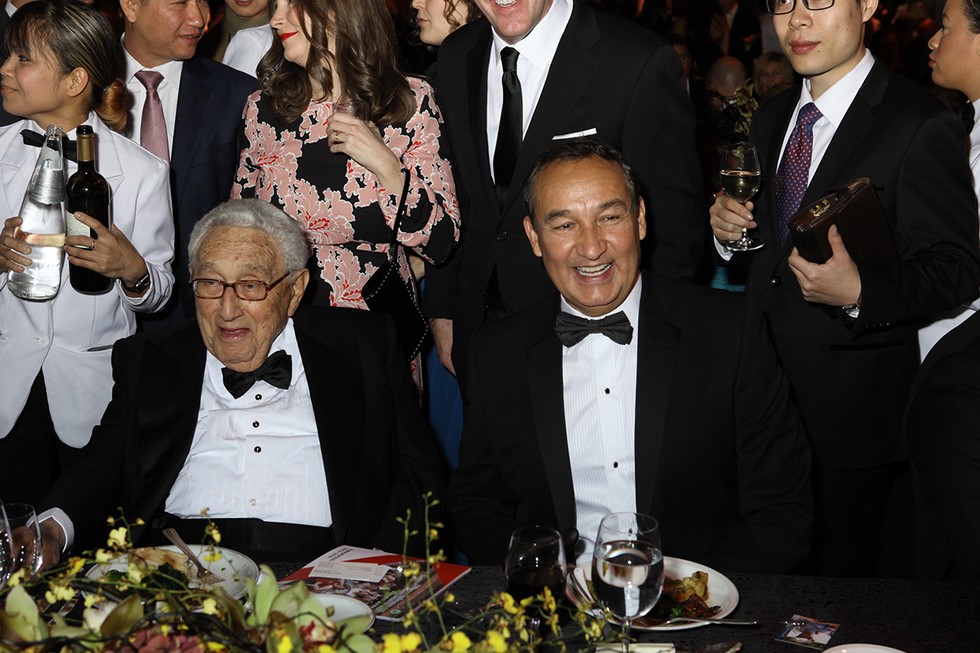 United CEO, Oscar Munoz pictured with former U.S. Secretary of State, Henry Kissinger
Norman Peng and Ada Gong, international service directors based in Beijing and Shanghai, respectively, traveled to New York to attend the gala, alongside our CEO Oscar Munoz and a dozen employees, including several flight attendants and pilots from across the country.

"My colleagues heard that I was invited, and they were all very excited," Ada said. "I looked forward to meeting my fellow employees from the U.S. and seeing what I can learn from them, and of course hearing from Oscar about our company's plans for China."
Oscar accepted the award from the NCUSCR on behalf of United, and in his speech he talked about our years of service to China and the importance the country will have as we continue to develop our airline into a global leader. "Twenty years from now, when we celebrate the 50th anniversary of our service, China is expected to emerge as the world's largest air traffic market," he said. "We view that as much a success for United and for Boeing, helping us create jobs and value in the U.S., which means it's a success for American and Chinese cities."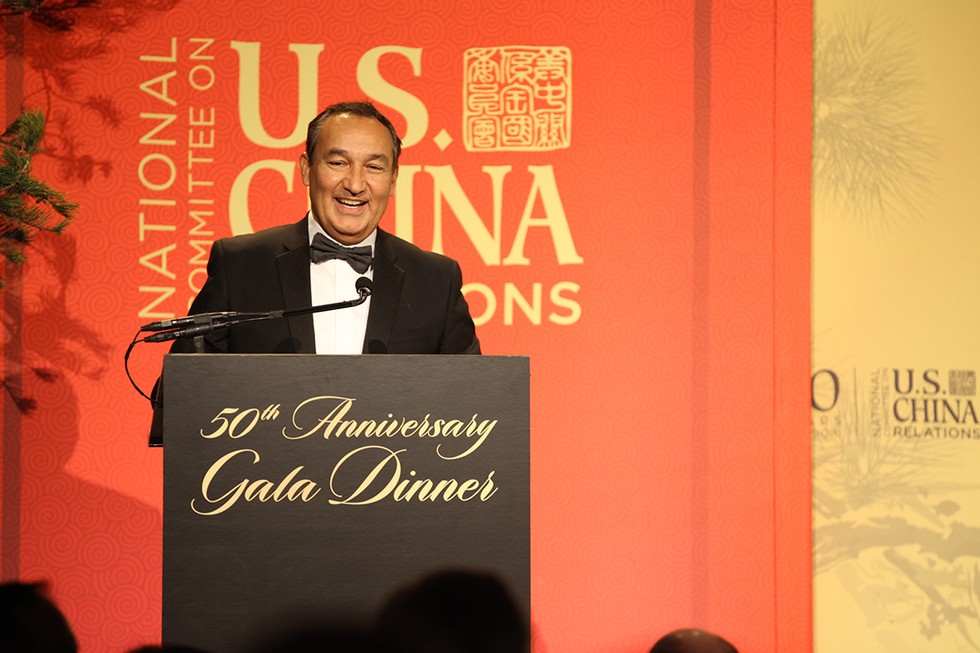 CEO, Oscar Munoz accepts the award from NCUSCR on behalf of United
For her part, Ada was immensely proud of the high profile that United enjoys in her home country. "The United name is quite popular in China, because we've been there for many years," she said. "We were the first U.S. airline to fly into Shanghai, so the Chinese people know the name United." Like the Committee, Oscar and our company as a whole, Ada, too, was excited about the future of U.S.-China air travel. "Shanghai is one of the largest financial centers in China now, and that likely won't change — I think that it will become more and more important in years to come — and we offer the most flights to Shanghai now. And there's the other side of it as well; it's quite easy to get a U.S. visa in China, and many Chinese want to go to the U.S. for visits and want to send their children there for their education."

United has helped make the world a smaller and more accessible place for nearly a century, a tradition that we are proud to continue as we grow our presence in China's secondary markets, opening the door for the cultural, economic and educational exchange that is vital to citizens of both our nations.