How to give back to the planet on Earth Day and every day
When the very first Earth Day was held on April 22, 1970, it took place primarily on college campuses and in grade schools across the United States. Approximately 20 million Americans participated in that inaugural event, making it the most successful environmental demonstration at that point in history. Today, the nature-themed holiday has blossomed into a global celebration that reaches upwards of a billion people around the world. As the 48th annual Earth Day approaches, here are some simple activities and practical suggestions to help you and your family better manage your own environmental impact throughout the entire year.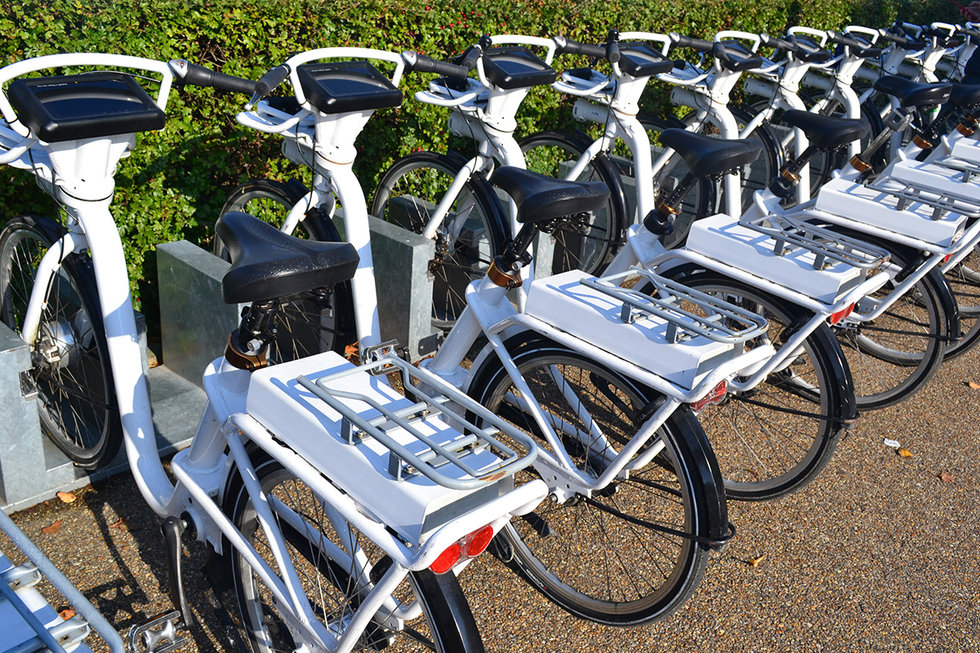 1. Getting around town
Instead of jumping in your car for short trips, hop on your bicycle instead. By cycling around your neighborhood instead of driving, you'll cut down on harmful greenhouse gas emissions while enjoying some fun and beneficial exercise. It's a win-win situation.
When it comes to your car, fuel efficiency is the name of the game. Depending on the condition of your vehicle, several government programs around the country provide financial incentives to help you upgrade to a newer, cleaner, more energy-efficient car. For example, in California, the popular Replace Your Ride program offers substantial rebates to drivers who are ready to trade in their high-polluting vehicle for an electric or hybrid model.
2. Make your home energy efficient
In keeping with the phrase "think globally, act locally," the fastest way to make a significant contribution to the environment starts at home. Begin by switching to highly efficient LED light bulbs throughout your house or apartment. Not only will they help you conserve energy, they'll cut down your utility bills as well.
Adjusting the various heating and cooling units in your home by just a few degrees can also have a dramatic impact on both the environment and your budget. From your dishwasher to your thermostat to your refrigerator and electric dryer, a barely-noticeable temperature adjustment makes a significant difference in the long run.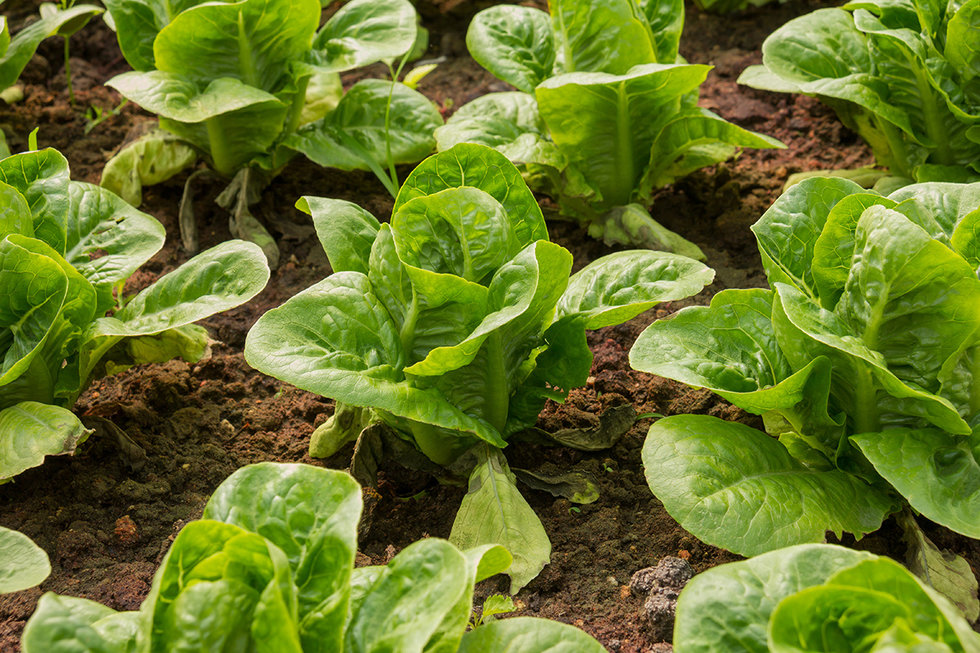 3. Naturally delicious
Although they might cost a little bit more, switching to organic vegetables has a direct impact on the planet's health. Since factory farms introduce harmful pesticides and toxins into our environment, purchasing local organic produce instead is a tasty way to support sustainability and clean living. Or better yet, start a backyard vegetable garden and grow dinner yourself.
Speaking of your yard, replacing a thirsty lawn with one that's more drought-resistant is a great way to conserve water and cut down on high utility bills as well. If that's too big of a project, then repairing leaky, broken sprinklers is an easy way to make a quick environmental difference.
4. Less is more
Let's face it: from food to clothing to common household products, most of us buy and consume far more than we actually need. This explains why a recent movement to scale back on unnecessary purchases has produced dramatic environmental results. Buying fewer disposable items cuts down on the avalanche of waste that ends up in landfills around the country, so choose products that use less packaging and help lighten the load.
If you're looking for a practical tip to make an environmental difference, recycling is an excellent way to cut back on the amount of trash each of us produces annually. For example, reusable water bottles and reusable shopping bags are a perfect way to help reduce the amount of plastic that ends up in landfills. Similarly, by donating clothing to charities rather than throwing it away you'll solve two problems with one easy action.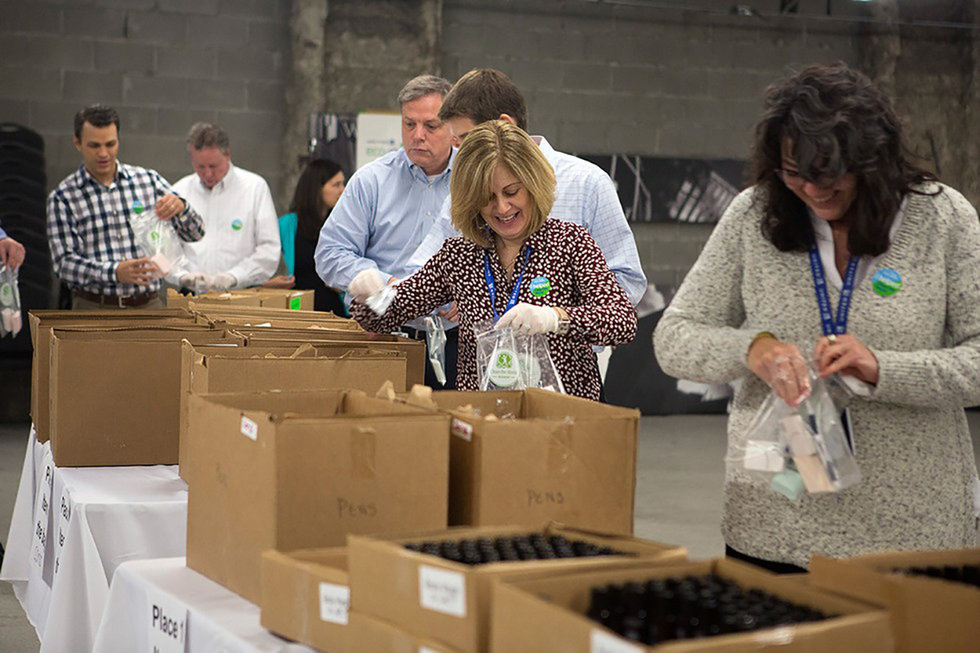 5. Group effort
Environmentally conscious volunteering is an excellent way to have fun while helping to save the planet, so sign your family up for a weekend volunteer program in your hometown. Not only will you make a difference where it's needed most, you'll teach your children the value of community service.
If you're new to environmental volunteering, The Nature Conservancy is a great place to learn all about it. Founded in 1951, this nonprofit organization is dedicated to protecting our planet's natural resources by providing structured programs that match volunteers of all ages with projects that foster a sustainable world. From cleaning polluted rivers in Kansas to maintaining hiking trails in Maine to seed harvesting in Indiana, The Nature Conservancy has a volunteer opportunity that's right for you.
6. Paper trail
To help save trees, switch to online banking and reduce the massive amount of paper that's wasted annually. Skipping the receipt that you get at the ATM is another easy way to cut down on your paper consumption. Though some of these changes may seem small, when considered on a global scale they can produce impressive environmental results.
When shopping for paper products to use at home, look for labels that indicate they've been previously recycled. Many companies now proudly advertise that their products contain 80-100% recycled paper, which makes choosing sustainable brands much easier.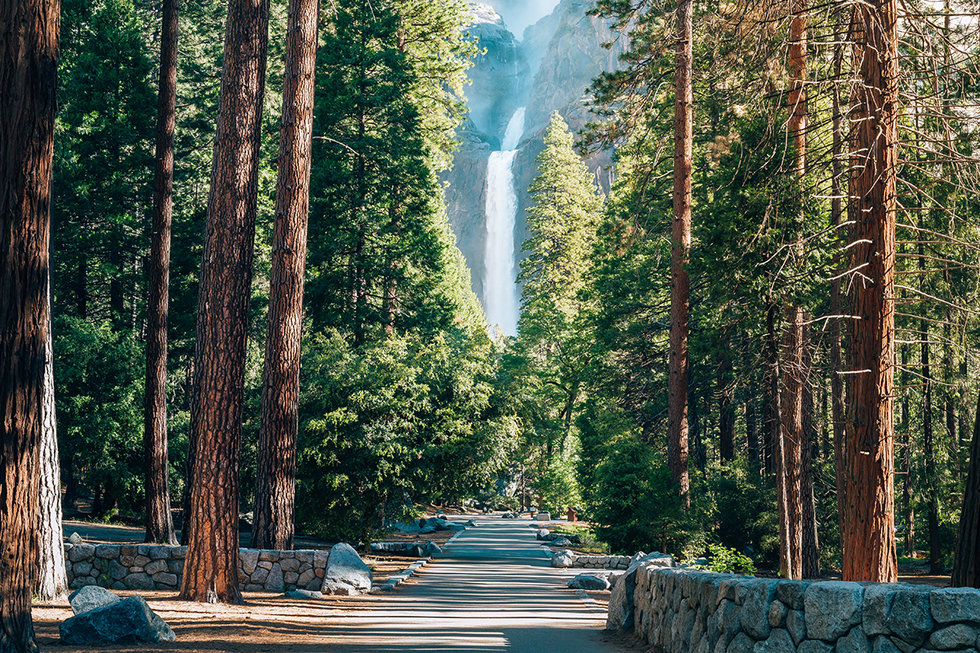 7. Explore your world
Visiting one of our country's 60 national parks is a wonderful way to support the environment while experiencing nature's awe-inspiring beauty firsthand. Since the small cost of every park admission ticket contributes funds that provide much-needed services to help with conservation efforts, why not plan a trip to one of them today? For information about the many ways that the National Park Service protects the environment, visit the National Parks Conservation Association website.
When you've decided which national park to visit, book your flight at united.com or by using the convenient United app on your smart device.
Weekend inspiration: Sydney
Sydney continues to be one of our favorite cities in the world – vibrant, stunning, with an amazing foodie scene and genuinely nice people. Each year we try to schedule a few street art jobs in Australia so we can spend the Northern Hemisphere's winter in the summer sun of Australia. If you're in town for a few days, here are some of our favorite spots.
Friday evening
If you're looking for places to stay, we recommend anywhere near or on Sydney Harbour. If you can swing it financially, our two favorites are The Pier on Sydney Harbour and the Park Hyatt. Both are majestic hotels set out on the water with equally magnificent views of the Sydney Harbour Bridge and the Opera House.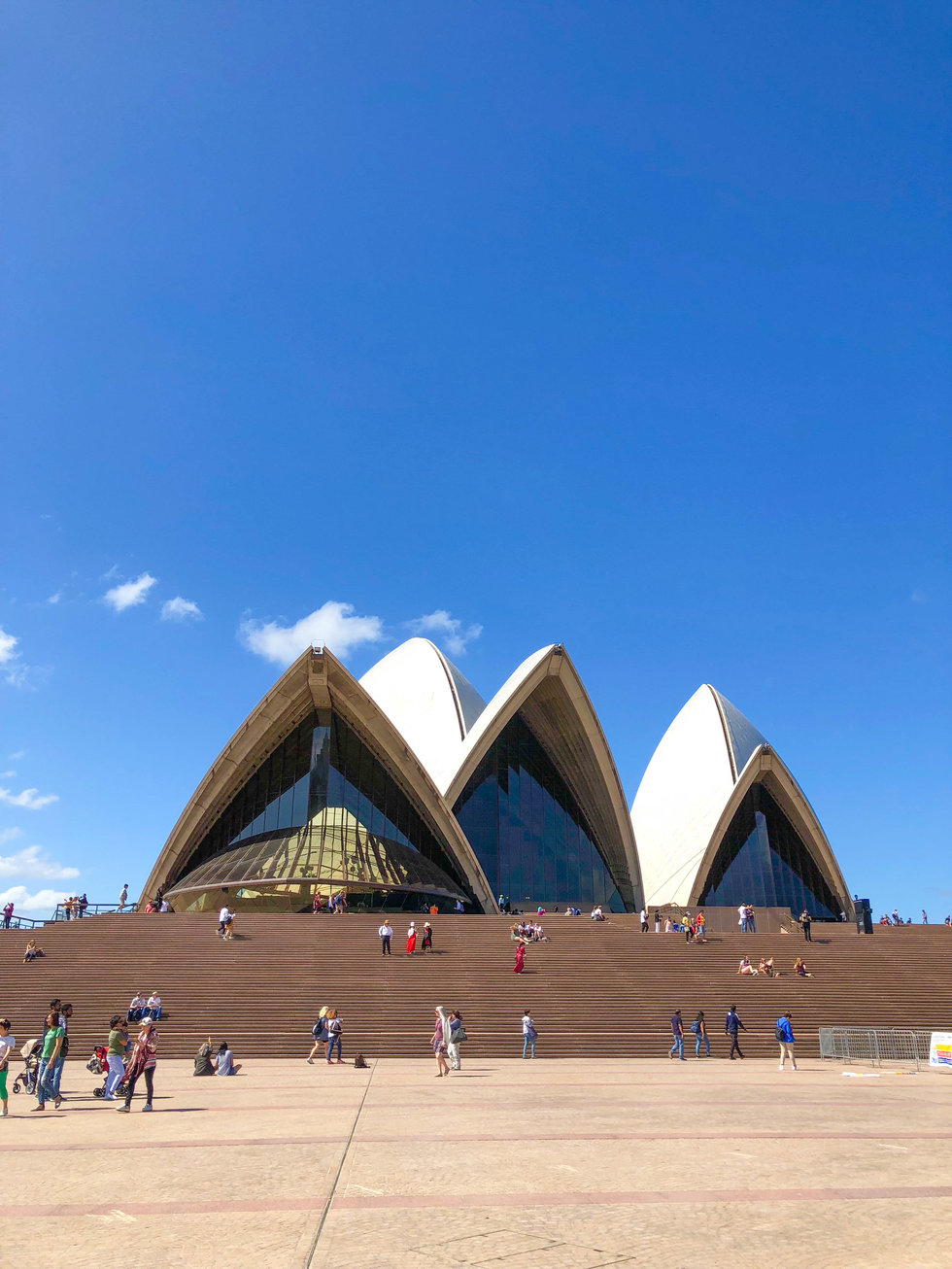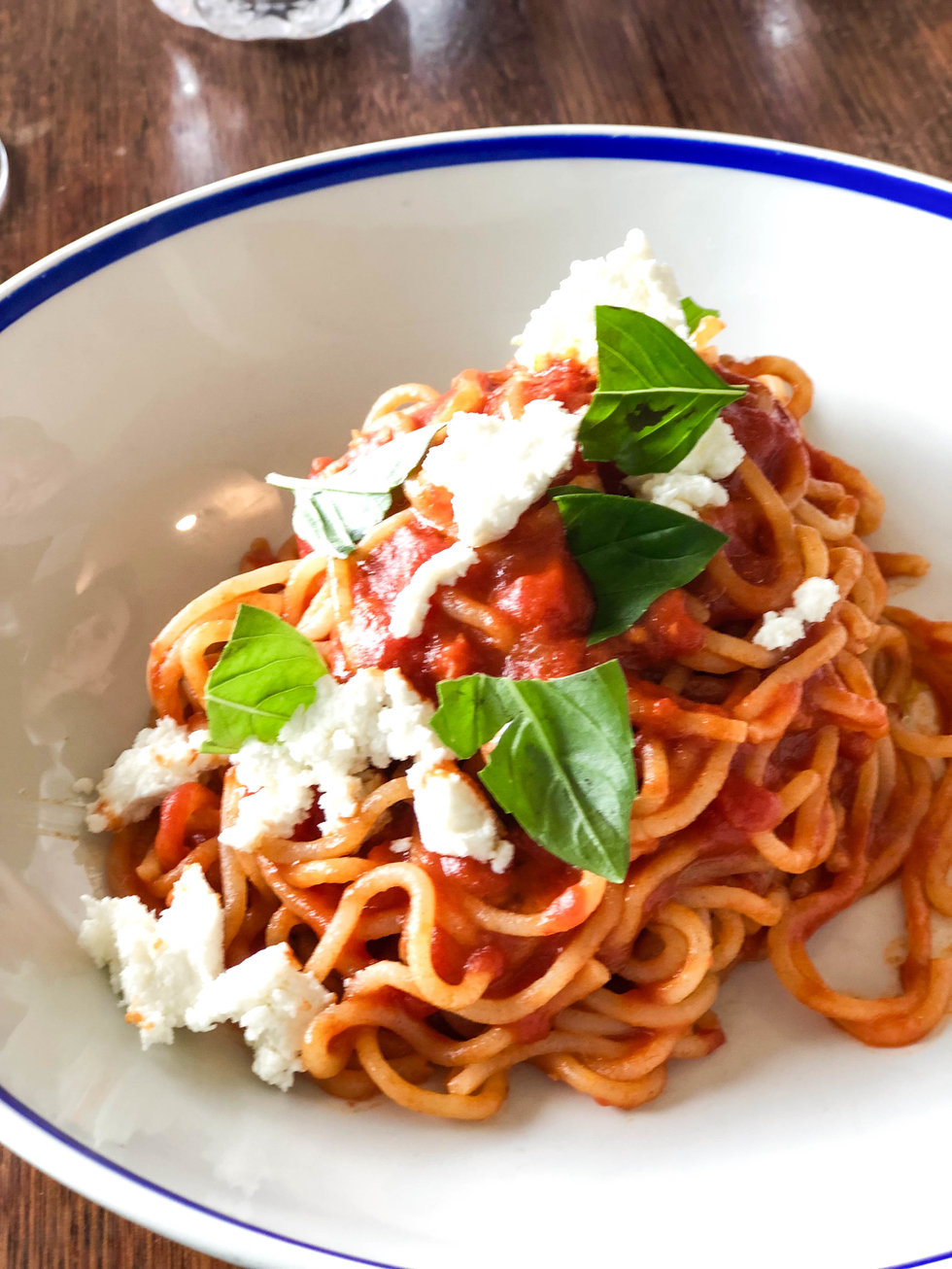 We find that we crave comfort food after a long flight, and there's no better place to enjoy it than Kindred. It's a warm cozy space with pasta and bread made in-house. The lasagna and the burnt butter triangoli can't be beat, and be sure to order a loaf of homemade sourdough with dinner.
Saturday
Wake up early for a full day of exploring the city. Take a short cab or Uber ride to Lorraine's Patisserie – their croissants are warm and buttery and their coffee is strong.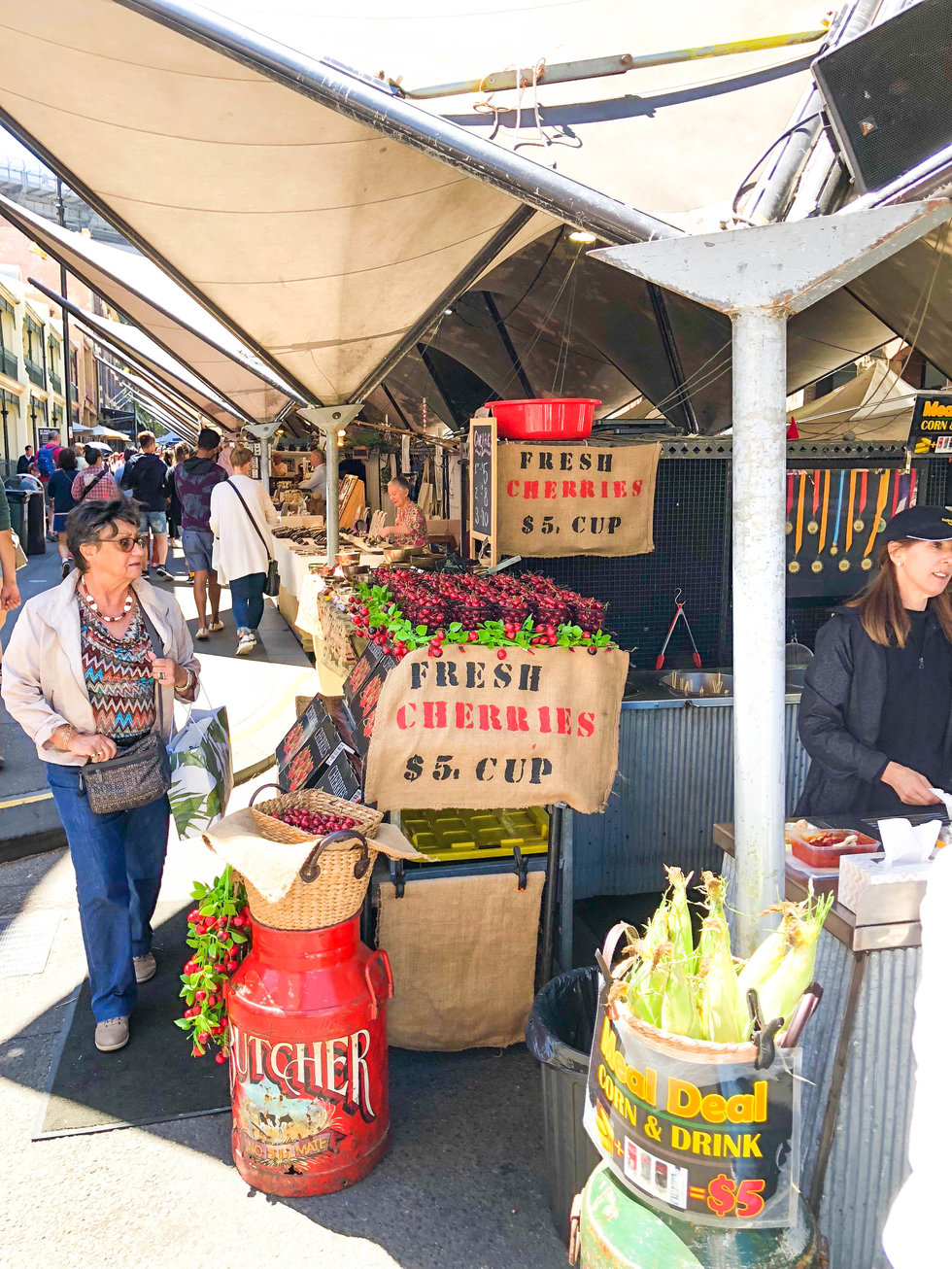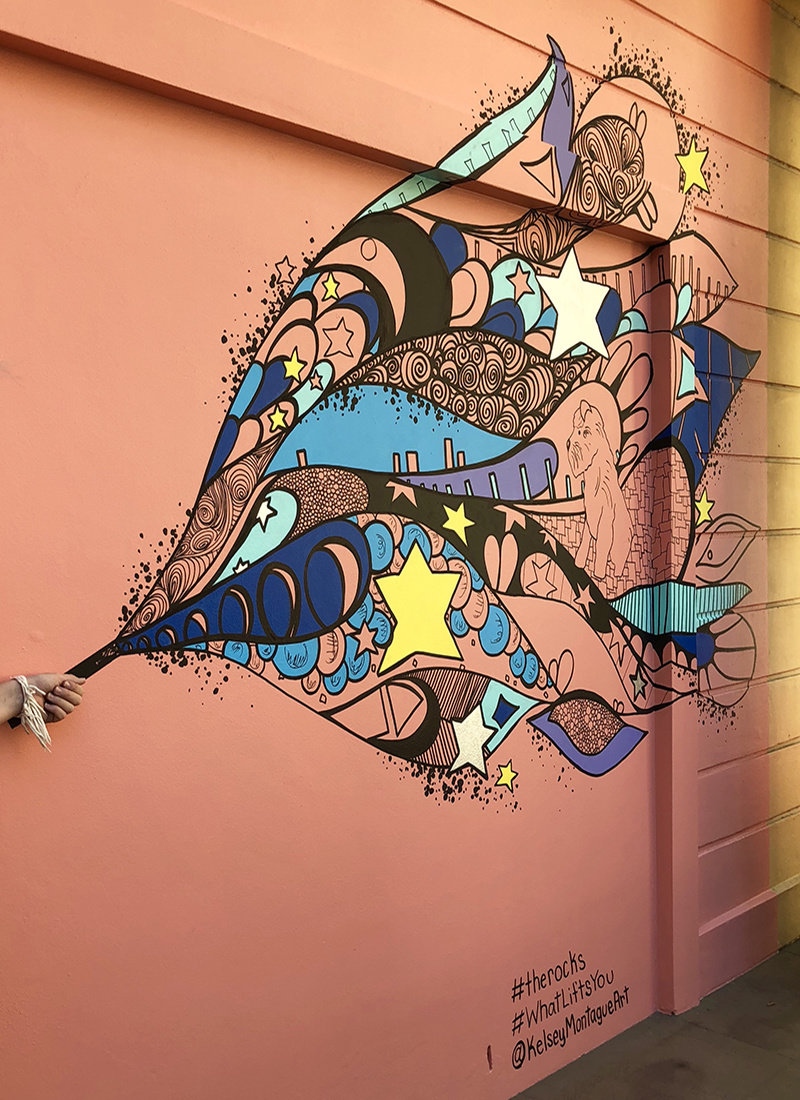 After breakfast, head over to The Rocks Market where they have a stunning array of locally crafted art, jewelry, house ware and beauty products. The homey, cozy cobblestone lanes lead you to some of the best local artisans that Sydney has to offer. Be sure to also take a moment to pose with our Magic Wand street art piece on Atherdan Street.
We recommend The Glenmore Hotel's pub for lunch. This pub, built in 1921, has incredible views of the harbour from their rooftop. Grab one of their Australian Brewery Session IPA's, play a game of pool and end up on the roof with a Glenmore Burger in hand.
Following lunch, grab your swimsuit and take a 30-minute Uber to Bondi Beach – Sydney's most iconic beach. There's more to Bondi than just a beach, beyond is a village full of cafes, restaurants and shops worth exploring.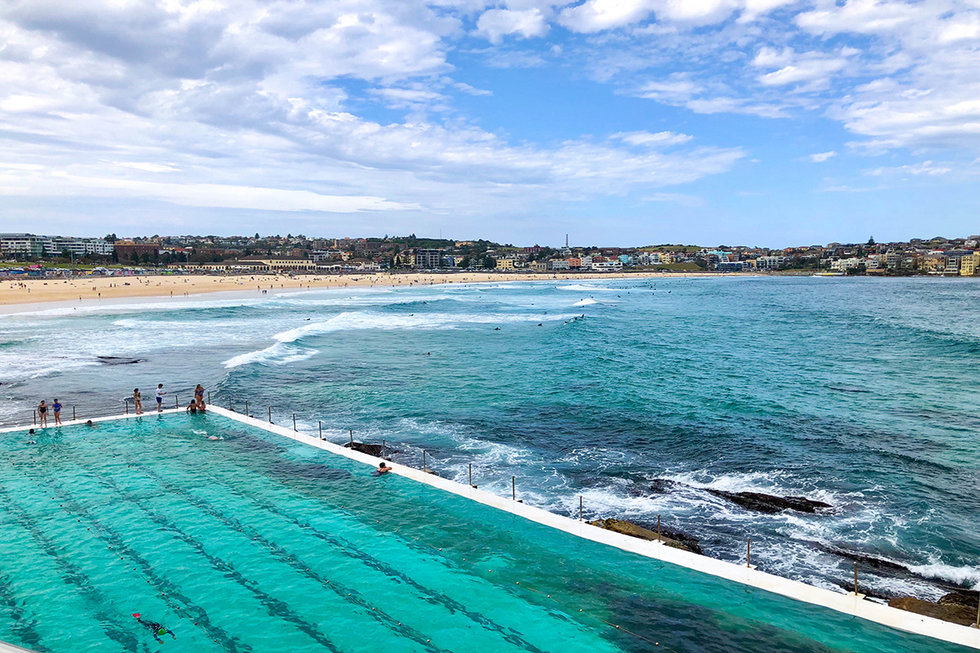 Bring a towel and start off with a cold swim at the Instagram-worthy Icebergs Club swimming pool. When in need of some warmth, lay in the sun on the white sand beach while watching the surfers – you can even take surfing lessons if you'd like.
If you have time, there's a wonderful walk between Bondi and Coogee Beach. This walk takes you along the rocky coast to hidden beaches and swimming holes. It's a beautiful walk that will get your heart pumping.
For dinner walk up the hill to the trendy Bondi Trattoria for great local eats. If you're still awake when you get back to Sydney and looking for a drink, we highly recommend stopping by the Sydney Opera House Bar.
Sunday
Head over to Paramount Coffee Project to grab some caffeine and breakfast. Take a moment to check out the workout schedule for the recreation club on the roof to see if there is a class that interests you.
If you're looking to pet a wallaby or hold a quokka (quite possibly the cutest creature you have ever seen) we highly recommend signing up for the Featherdale Wildlife Park Mammal Encounter. It's about an hour drive from Sydney, but it's definitely worth it.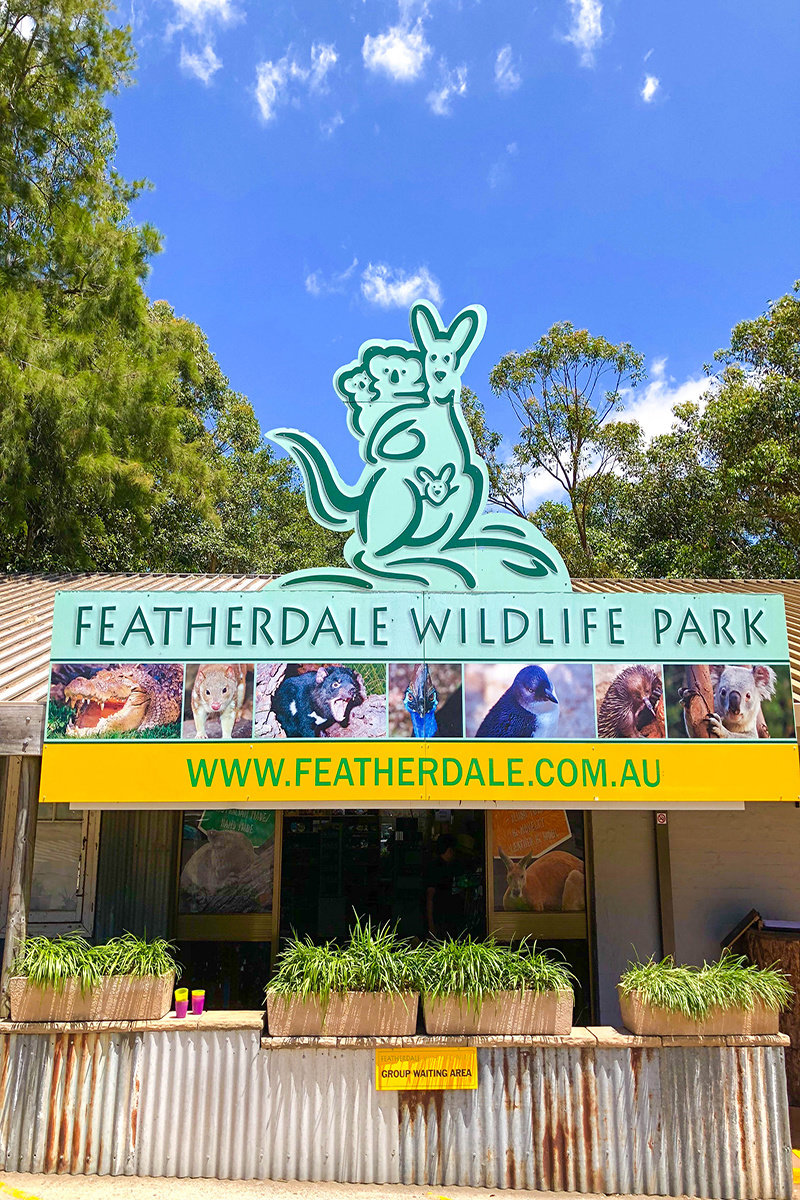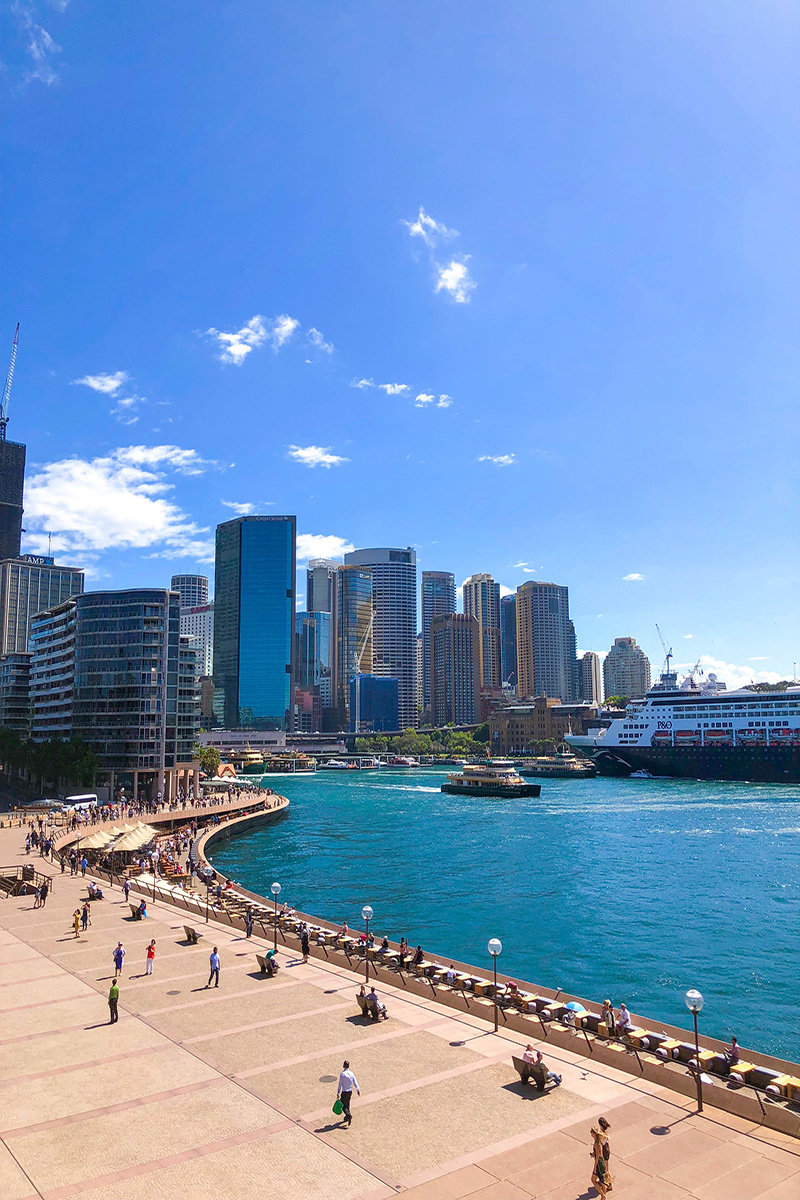 When you get back to Sydney check out Ribs & Burgers on The Rocks for a hearty lunch. In the afternoon, check off two essential experiences by booking an Opera House Tour and, if you're not afraid of heights, the Sydney Harbour Bridge climb. Both offer stunning views and completely unique experiences.

After a somewhat exhausting day we love when we can come back to a hotel and dine there. Park Hyatt offers wonderful dining options, including The Dining Room, which is their signature restaurant. Finish your weekend with stunning harbour views and elegant food.
The reimagined United app: What you need to know
Starting on January 24, customers will be able to access the updated United app. With useful enhancements that provide intuitive assistance every step of the way, the United app still includes the features you know and love. And now, thanks to dynamic messaging, the updated app provides useful information throughout your journey whether at the airport or on the go.
How to install the updated app
If you've enabled automatic updates, the United app will automatically update. Otherwise, you'll need to manually update the app to see the updated version. Once you've updated the app, you'll no longer be able to use the previous version. If your phone is set to auto-update, the app will automatically appear on your device and stay. Otherwise, you'll have the previous mobile experience until you manually update.
Dynamic messaging
The United app will now display the most useful and relevant information throughout your journey. For example, 24 hours before departure, the home screen on the United app will prompt you to check-in. Once checked in, an option to get your boarding pass will populate right on the home screen so you'll no longer need to access it via the boarding pass tab on the current version of the app.
Locating your boarding pass
If you're signed in to your MileagePlus® account, access to your boarding pass will appear on the app's home screen along with other details about the flight. If you're not signed in to a MileagePlus account, you'll need to go to "My Trips" on the bottom navigation bar. (Please note that mobile boarding passes are available for flights departing from all U.S. airports and select international airports.)
Accessing your profile and United Club℠ card
All this information will now be accessible from a "My Profile" section, so you can see everything in one place. You can find the "My Profile" section by selecting the icon of a person in the top right corner.
New options on the navigation bar

The new bottom navigation bar provides quick access to the most popular and helpful features. Find information about upcoming flights under the "My Trips" section that houses important information like your boarding passes and flight details. You'll also find an inbox icon section that stores important and useful information including gate changes, flight status updates and boarding alerts. You can also easily toggle back to your home screen from the bottom navigation bar.
Personal device entertainment
If personal device entertainment is offered on your flight, you'll see a tile titled Inflight Entertainment within the "Just for you" section on the home screen. The "Just for you" section will also give you access to other features such as how you can locate a United Club or how to earn award miles. You can also select "Wi-Fi & entertainment" from the More menu, located at the upper left hand of the app's home screen.
Finding the seat map
You can access the seat map for your flight via Flight Status on the bottom navigation bar or within Trip Details — when you have an upcoming flight there will be an option to view the seat map.
How to add or remove flights from your Flights Status list
Any upcoming flights will be displayed in the Flight Status section of the app. There is no option to remove a flight as the Flight Status section will be automatically update itself two days after your travel is completed.
Changing the image on the home screen
There is no way to change the image on your home screen manually. Instead, the image will update once a day based on the destinations most commonly searched for by our customers.
Porto: Portugal's surprising second city
"Second cities" or those that rank #2 in population often surprise world travelers. And second doesn't mean second-rate. Porto is Portugal's second city — so off-the-radar that many world travelers haven't even heard of it. Yet, Porto and nearby spots in northern Portugal can be delightful destinations even if you don't visit the more well-known city of Lisbon.
Old city by day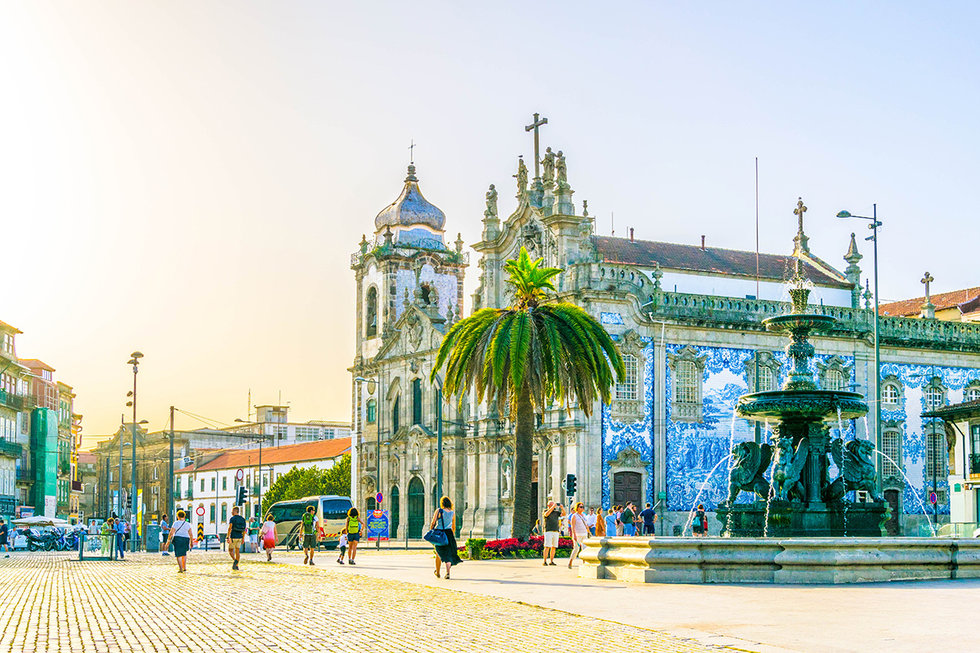 The best place to get oriented, as in most European cities, is in the old city center. Porto's Old City is so well-preserved that it's a UNESCO World Heritage Site. A 12th-century cathedral and the 15th-century Church of St. Francis, notable for interior wood carvings gilded by hundreds of pounds of gold, are mixed in with a rich collection of imposing granite, red-roofed Baroque buildings. Add 225 stairs and a stirring view to your walking tour by ascending the 250-foot-high Clérigos Church bell tower, built in 1754, which dominates the Porto skyline. Historic bridges over the Douro River and Soares dos Reis National Museum, an art museum housed in a palace, are also excellent sites to see.

Food and music by night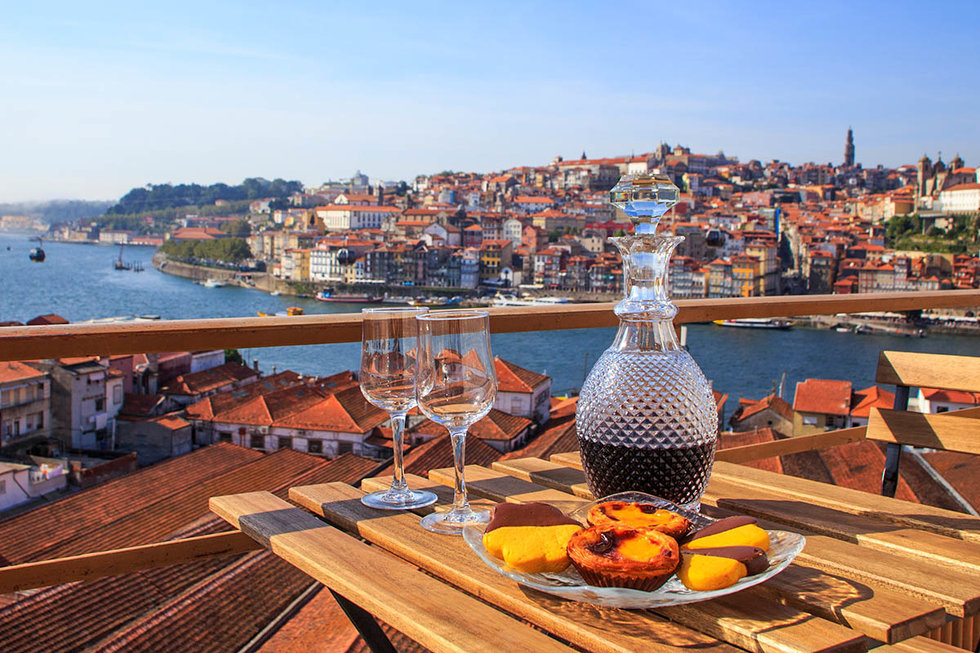 Porto's youthful population has turned it into a lively city after dark. You might start off the evening in the Old City at Abadia do Porto, a 1939 restaurant that serves traditional Portuguese dishes like roasted lamb and grilled octopus, or at Astoria, with its modern Portuguese fare served inside a former palace. Whether you choose a Portuguese, French or fusion restaurant, seafood is likely to be highlighted, drawing on Porto's proximity to the Atlantic and the Douro. Then, you can head to the large collection of bars and nightclubs in the nearby Galerias district, which includes Radio Bar, inside a former court building, and Gare, a disco in a tunnel that stays open until 6 a.m.
Head west to the beaches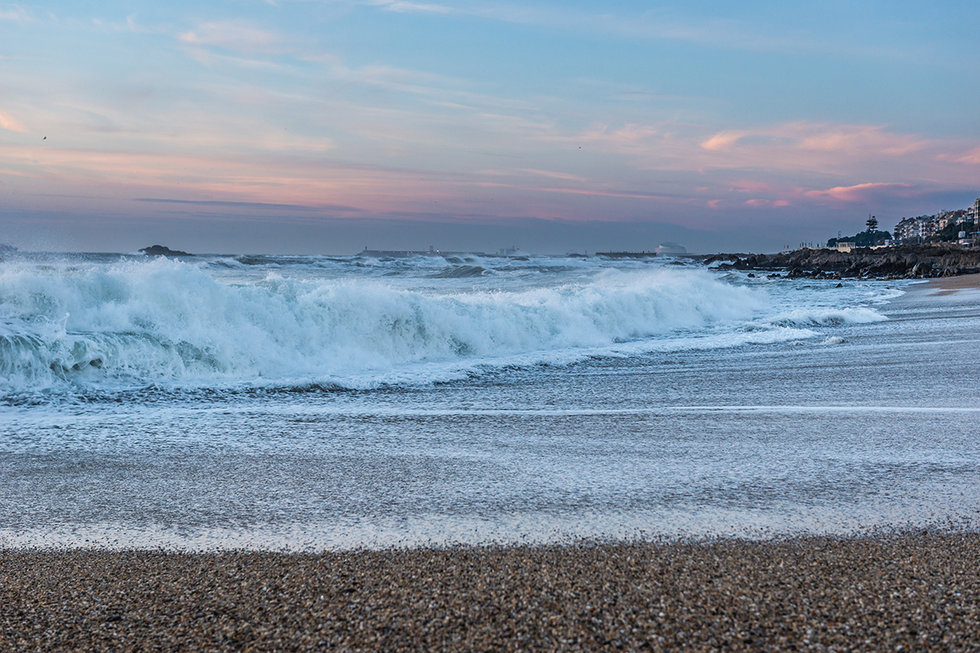 The closest Atlantic beaches to central Porto are at Foz do Douro (mouth of the Douro), just 20 minutes away by city bus. But why settle? In a rental car you can explore Atlantic beaches and beach towns that extend for hundreds of miles along Portugal's coastline. Two of the best are Foz do Minho, the nation's northernmost oceanic beach that's just across the Minho River from Spain, and Quiaios, a dune-fringed paradise of sand south of Porto. Many beaches in northern Portugal are cradled in coves protected by rocky promontories, similar to northern California and Oregon beaches.

Or east to the wine country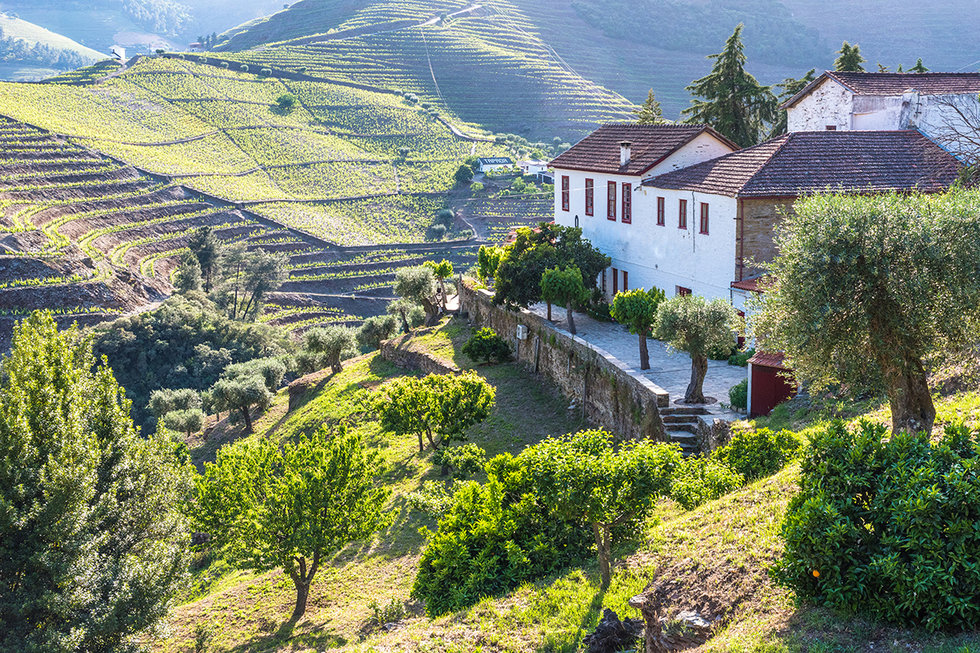 The Douro Valley wine region is another World Heritage Site and one of the world's best and most scenic wine regions. It's up the Douro River from Porto by boat or 90 minutes by road. Namesake port wines and other fortified wines are the region's signature beverages, which can be sampled at tasting rooms on the Douro along N-222, a wine road that's been called the world's most scenic drive. While you're in the area, check out the wine and anthropology museums in the wine towns and yet another World Heritage Site — Coa Valley Archaeological Park — known for its prehistoric rock carvings.
The basics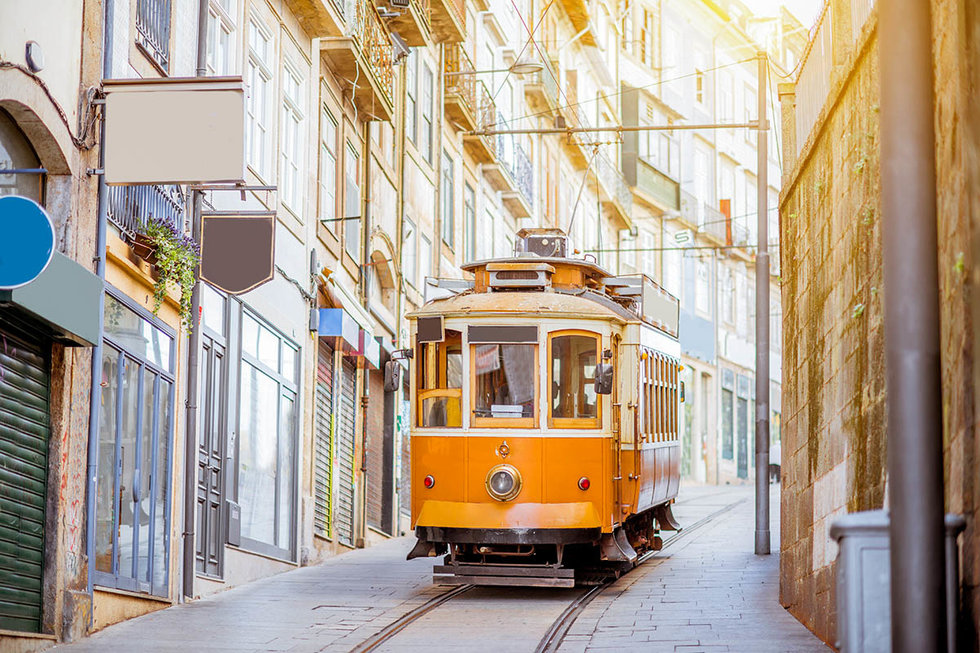 Portugal's Mediterranean climate and coastal breezes bless it with mild weather year round, as the average temperature ranges from 57 degrees (and rain) in January to 78 degrees (and a little rain) in August. Whenever you come, there's no need to learn Portuguese as English is spoken even more widely than elsewhere in Western Europe. Once you arrive, rent a car only if you don't mind ridiculous drivers. The trains are more relaxing — light-rail and subway trains crisscross the Porto area and funicular cable cars climb its steepest hills. There's even a scenic train that follows the Douro nearly to Spain, with a roundtrip fare of only about $30.
Getting there
Portugal requires that visitor passports don't expire until at least three months after the arrival date, so check that. Next, buy some Euros (for a great exchange rate) and reserve a flight. United Airlines flies nonstop from New York/Newark to Porto and MileagePlus® award miles can be redeemed to cover accommodations and Hertz rentals. Go to united.com or use the United app to plan your trip.

United 787-10 Dreamliner launch
Story was contributed by: Jennifer Lake | Photography: Alicia of Aesthetica
It was a typical Monday morning. I'm sitting at my desk at work, drinking coffee, reviewing my to-do list for the week. All around me, heels are clacking through the office and phones ring intermittently. However, this particular Monday morning was different. Ultimately, I would receive an offer from my favorite airline for a collaboration to participate in the United 787-10 Dreamliner launch from Los Angeles LAX to New York/Newark EWR. Read the full story here featured on Style Charade.
Fit for the runway: We begin testing new uniforms
Last year we announced new partnerships with Tracy Reese, Brooks Brothers and Carhartt — best-in-class fashion and apparel designers — to help reimagine uniforms for more than 70,000 of our employees. Focusing on high quality fabrics, improved breathability and overall enhanced fit, our goal is to design and develop a more cohesive collection that looks good, feels good and enables employees to perform at their best on behalf of our customers.
United employees can learn more on the uniform designs by visiting Flying Together.
An insider's guide to Boston
Boston is a pack-it-all-in kind of place. Founded in 1630, one of America's oldest cities does many things well. Boston's many claims to fame include many of America's oldest historic landmarks and one of its oldest ballparks. It's a destination for history buffs, culture vultures, foodies, sports fans, families and more. No matter who your travel companions are or what they're interested in, everyone will find something to pique their interest in Beantown.

Getting there & around town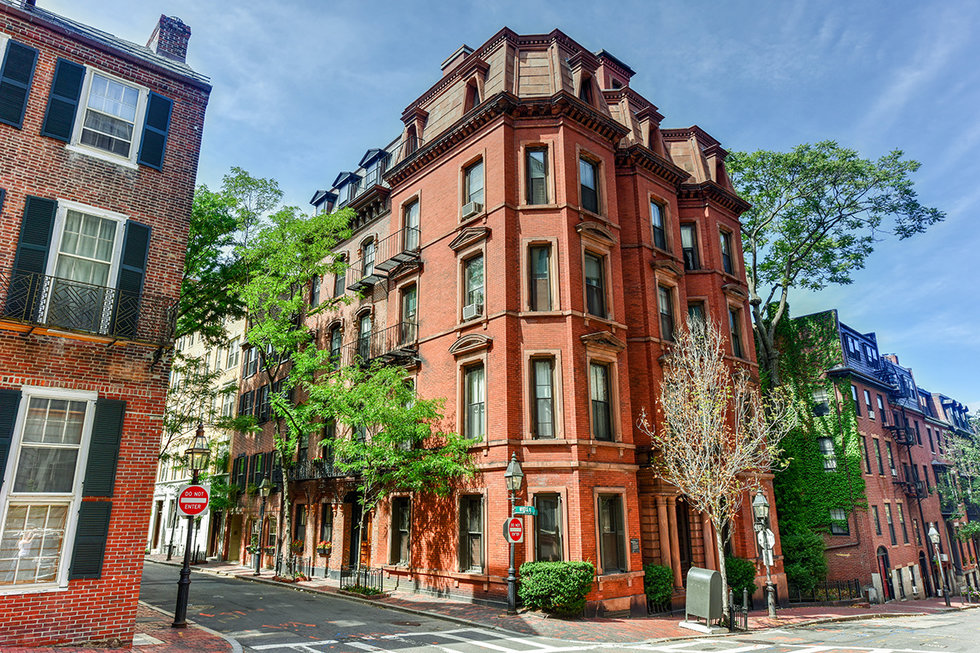 Fly direct to Boston's Logan International Airport (BOS) from many U.S. cities — visit united.com or use the United app to book your flight. Flights are 90 minutes from New York, two hours from Cleveland and five to six hours from California. From Logan International Airport, it's easy to hail a taxi, use ridesharing apps or take public transportation. If you want to take the scenic route, take a water taxi across Boston Harbor directly into downtown.
Downtown Boston is easy to navigate. It's walkable and taxis are plentiful. The MBTA, Boston's public transportation system, offers affordable access to Cambridge, many attractions and the suburbs. Keep in mind it's one of the oldest transportation systems in the country, so expect a few bumps. Because the city is dense, parking can be expensive or hard to find, so avoid driving if you can.
When to visit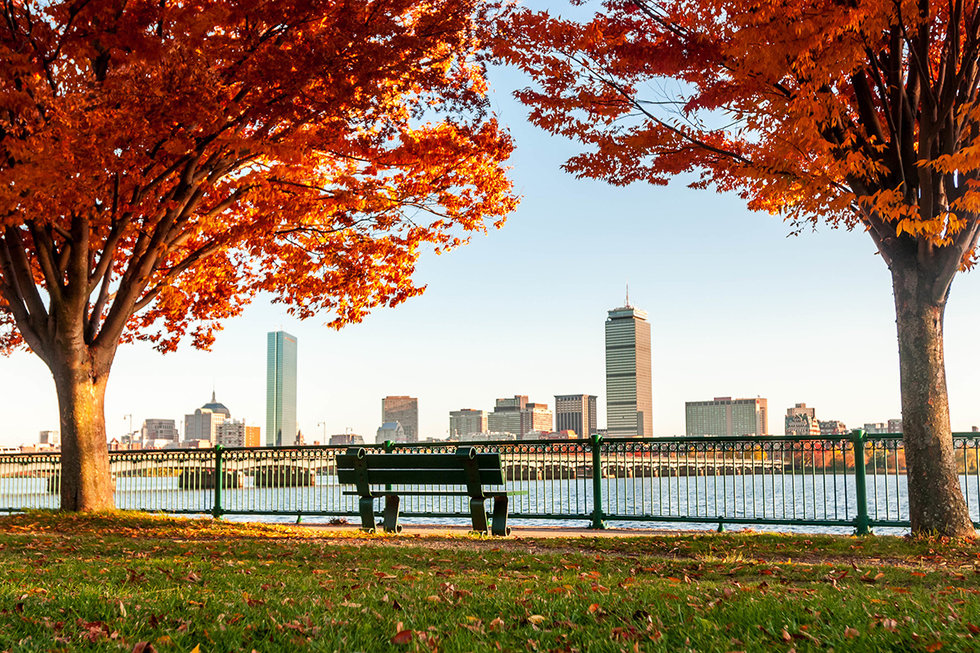 Summer and fall are the most popular seasons to visit. Summer is prime time to enjoy Boston's many parks, outdoor eateries, open-air concerts and baseball games at Fenway Park. Mild fall weather, beautiful autumn foliage and Halloween festivities in nearby Salem, Massachusetts make October one of Boston's busiest months. The city also sees an influx of visitors for the Boston Marathon in April. You'll find smaller crowds and more affordable prices in winter, but brace yourself for the cold.
What to do
There's so much to take in just by walking through Boston's cobblestoned streets. Downtown is quaint, compact and easy to explore by foot. The small city is packed with historic sites, New England's finest food, proud sports fans and friendly locals.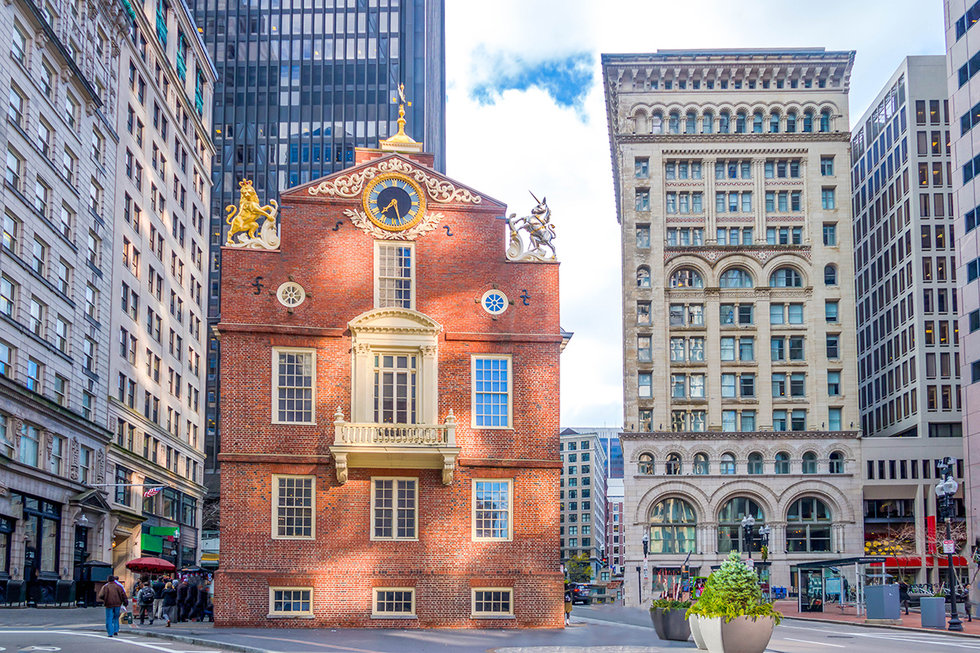 As the birthplace of the American Revolution, Boston's historic sites are an attraction in themselves. Walk the 2.5-mile Freedom Trail to visit 16 of them around the city, including Revolutionary-era museums, churches, buildings and an impressive warship. Faneuil Hall Marketplace is on the trail, too, and is one of Boston's top attractions, with plentiful shopping, dining and live music. Not much of a walker? Boston Duck Tours operate land-and-water historic tours on World War II-inspired vehicles, which transform from truck to boat mid-tour.
Many museums and sites are tucked along Boston Harbor. The waterfront is always bustling with activity year-round. The harborwalk is the perfect place to meander and explore without a strict agenda. Plan to visit a major attraction or two, but leave time to enjoy the scenery or to pop into a café for a coffee and sweet treat (award-winning Flour Bakery + Cafe is a local favorite).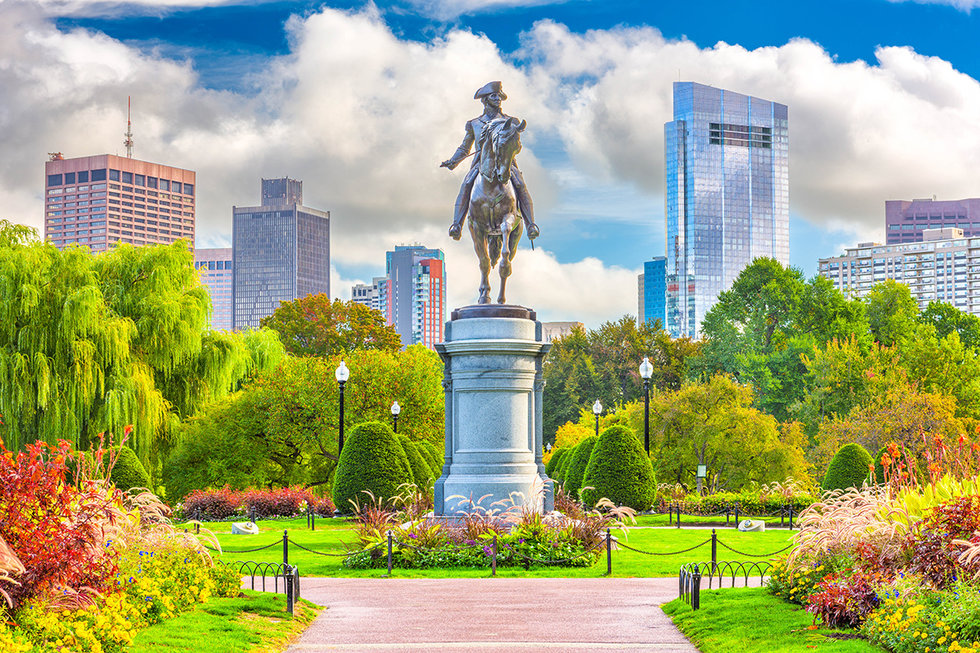 Deemed the "Athens of America," Boston boasts not only some of the country's oldest and most architecturally significant buildings, but also a thriving arts and culture scene. You could spend your entire trip touring its dozens of world-class museums. Take in classical music at the famous Boston Symphony Orchestra, or take a leisurely stroll through Boston Public Garden and Boston Common, the city's most well-known public parks. Riding the giant Swan Boats through the Public Garden lagoon is a kitschy, yet delightful experience, especially for kids.
What to eat
What must you absolutely eat in Boston? In short, everything. Long ago the city was nicknamed Beantown, allegedly after slow-cooked molasses baked beans served to sailors and traders. Today, Boston continues its reputation as a great eating city. From clam chowder to cannoli, the most popular dishes here are often hearty and decadent. Boston is also known for fresh lobster rolls, roast beef sandwiches and, of course, Boston cream pie.
Ask any Bostonian where to find "the best" of anything, and everyone will recommend a different spot. Cannoli from Mike's Pastry, Boston cream pie from Omni Parker House (where it was invented) and the roast beef 1000 sandwich from Cutty's frequently top the must-try lists. If you make it to a ball game at Fenway Park, Fenway Franks are a Boston staple.
Our role in 'Spider-Man™: Far From Home'
In Columbia Pictures upcoming release in association with Marvel Studios, "Spider-Man™: Far From Home," our web-slinging hero finds himself – yep, you guessed it – far from his home in New York City. And since flying is one of the few superpowers Spider-Man doesn't possess, we gave him a little help, meaning United is featured in the film.
The scenes of Peter Parker and his pals traveling to Europe take place on one of our Boeing 777s with the all-new United Polaris® business class, and several of our employees – including members of our Tech Ops, Inflight, Flight Operations and Airport Operations teams – served as actors and production support during shoots at New York/Newark (EWR) and London-Stansted (STN).
London-Heathrow (LHR) Customer Service Representative Manjit Heer and LHR Cargo Warehouse Operations Manager Richard Miller were background extras on board, and multiple flight attendants had a role, including San Francisco (SFO) Flight Attendant Tammy Harris.
"It was extremely surreal," said Tammy. "I was in my element because I was on the plane in uniform, but not really, because I'm not an actor."
Tammy said she hit her mark and delivered her line with gusto, and she's excited to see if she made the final cut when "Spider-Man™: Far From Home" hits worldwide theaters this summer.
"Hopefully, I'll have my two seconds of fame and all will be well," she joked.
Los Angeles (LAX) Aircraft Maintenance Supervisor Fernando Melendez is a veteran of several film shoots but said this one was his favorite. When the production went to London, he was one of five members of LAX Tech Ops who went over to look after our airplane and make adjustments to its interior based on the filmmaker's needs.
"When we parked the plane at Stanstead, there were lights and cameras surrounding us. It was like the plane was the star of the movie," he said. "Each day, we would work with the assistant director; he would go through and say, 'Okay, for this shoot we need these seats, or these panels removed,' so they could get the camera angles. Pretty much, the airplane was our responsibility; we opened it in the morning and closed it at night. We were the first ones there and the last ones to leave every day."
Fernando said the actors were all very gracious and engaging, and said the whole experience was fantastic from start to finish. It also earned him a little cooler cred with his 18-year-old son, who is a massive Marvel fan.
Leading up to the film's premiere this year, there will be plenty of ways for employees and customers to get into the Spidey spirit in anticipation of our cameo. Stay tuned for more details.
---
Peter Parker returns in "Spider-Man™: Far From Home," the next chapter of the Spider-Man™: Homecoming series! Our friendly neighborhood Super Hero decides to join his best friends Ned, MJ, and the rest of the gang on a European vacation. However, Peter's plan to leave super heroics behind for a few weeks are quickly scrapped when he begrudgingly agrees to help Nick Fury uncover the mystery of several elemental creature attacks, creating havoc across the continent!
Directed by Jon Watts, the film is written by Chris McKenna and Erik Sommers based on the Marvel Comic Book by Stan Lee and Steve Ditko. The film is produced by Kevin Feige and Amy Pascal. Louis D'Esposito, Victoria Alonso, Thomas M. Hammel, Eric Hauserman Carroll, Stan Lee, Avi Arad and Matt Tolmach serve as executive producers. The film stars Tom Holland, Samuel L. Jackson, Zendaya, Cobie Smulders, Jon Favreau, JB Smoove, Jacob Batalon, Martin Starr, with Marisa Tomei and Jake Gyllenhaal.
"Spider-Man™: Far From Home" makes its way to North American theaters on July 5, 2019.
What to expect from our improved app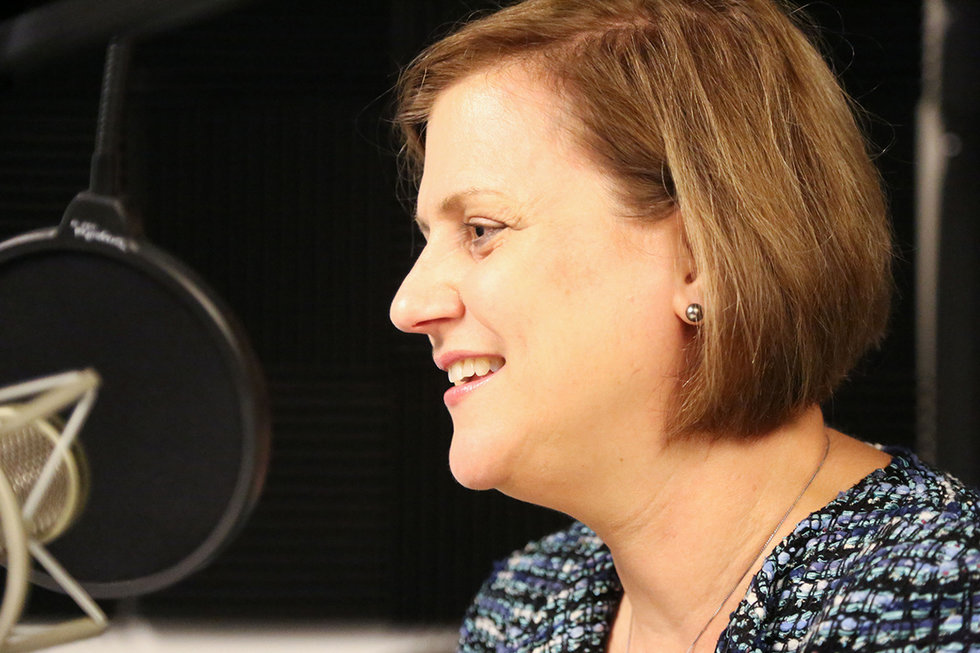 "Talking Points," host Brian Kelly, aka The Points Guy, is joined by Linda Jojo, Executive Vice President for Technology and Chief Digital Officer at United Airlines to discuss what passengers can expect from our improved app.
Read more about the improvements to the United app here.

Scroll to top