How to give back to the planet on Earth Day and every day
When the very first Earth Day was held on April 22, 1970, it took place primarily on college campuses and in grade schools across the United States. Approximately 20 million Americans participated in that inaugural event, making it the most successful environmental demonstration at that point in history. Today, the nature-themed holiday has blossomed into a global celebration that reaches upwards of a billion people around the world. As the 48th annual Earth Day approaches, here are some simple activities and practical suggestions to help you and your family better manage your own environmental impact throughout the entire year.
---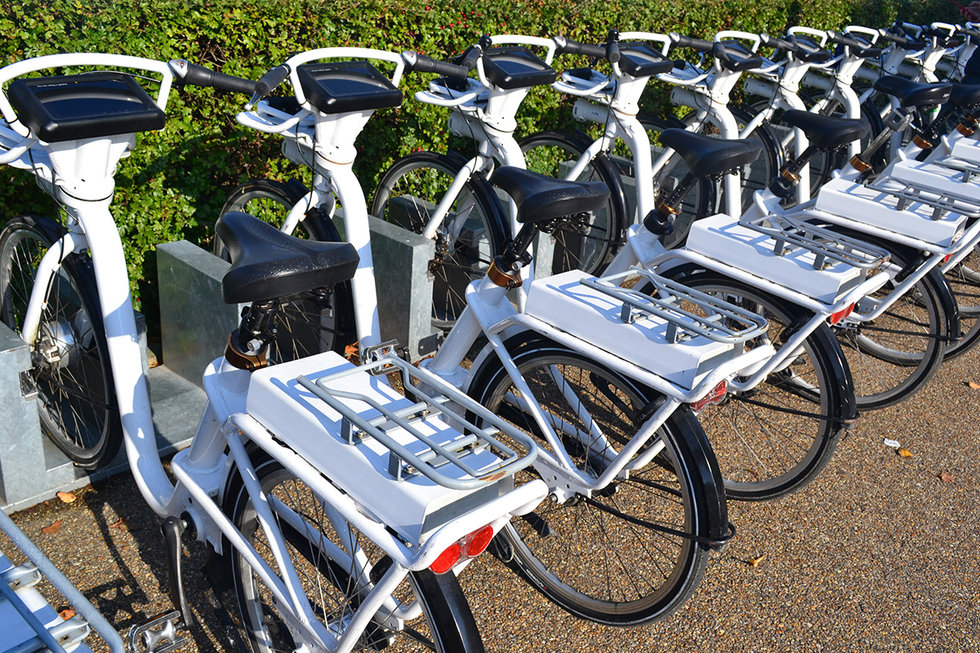 1. Getting around town
Instead of jumping in your car for short trips, hop on your bicycle instead. By cycling around your neighborhood instead of driving, you'll cut down on harmful greenhouse gas emissions while enjoying some fun and beneficial exercise. It's a win-win situation.
When it comes to your car, fuel efficiency is the name of the game. Depending on the condition of your vehicle, several government programs around the country provide financial incentives to help you upgrade to a newer, cleaner, more energy-efficient car. For example, in California, the popular Replace Your Ride program offers substantial rebates to drivers who are ready to trade in their high-polluting vehicle for an electric or hybrid model.
2. Make your home energy efficient
In keeping with the phrase "think globally, act locally," the fastest way to make a significant contribution to the environment starts at home. Begin by switching to highly efficient LED light bulbs throughout your house or apartment. Not only will they help you conserve energy, they'll cut down your utility bills as well.
Adjusting the various heating and cooling units in your home by just a few degrees can also have a dramatic impact on both the environment and your budget. From your dishwasher to your thermostat to your refrigerator and electric dryer, a barely-noticeable temperature adjustment makes a significant difference in the long run.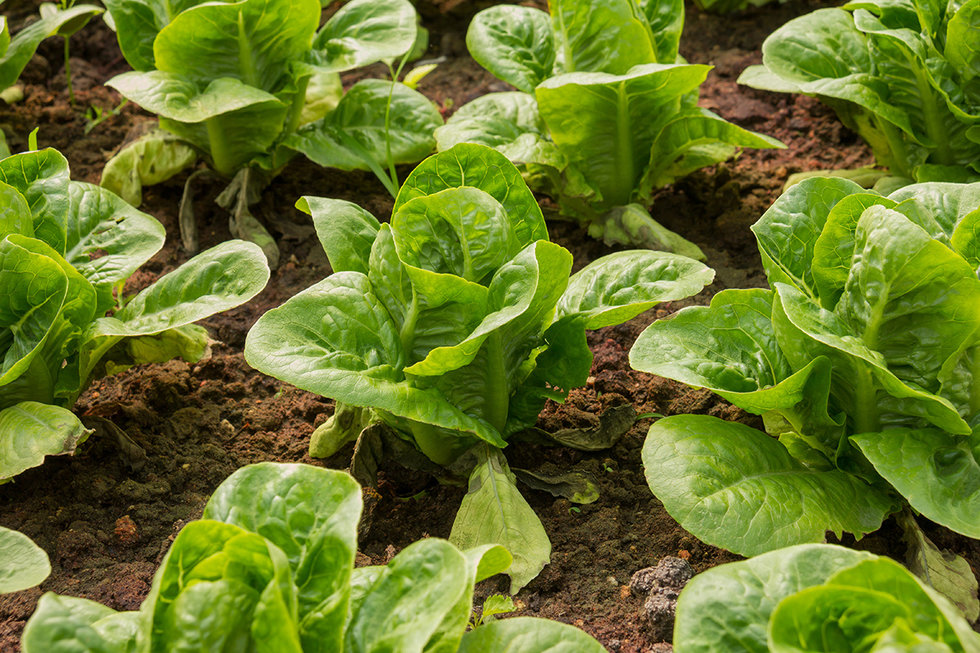 3. Naturally delicious
Although they might cost a little bit more, switching to organic vegetables has a direct impact on the planet's health. Since factory farms introduce harmful pesticides and toxins into our environment, purchasing local organic produce instead is a tasty way to support sustainability and clean living. Or better yet, start a backyard vegetable garden and grow dinner yourself.
Speaking of your yard, replacing a thirsty lawn with one that's more drought-resistant is a great way to conserve water and cut down on high utility bills as well. If that's too big of a project, then repairing leaky, broken sprinklers is an easy way to make a quick environmental difference.
4. Less is more
Let's face it: from food to clothing to common household products, most of us buy and consume far more than we actually need. This explains why a recent movement to scale back on unnecessary purchases has produced dramatic environmental results. Buying fewer disposable items cuts down on the avalanche of waste that ends up in landfills around the country, so choose products that use less packaging and help lighten the load.
If you're looking for a practical tip to make an environmental difference, recycling is an excellent way to cut back on the amount of trash each of us produces annually. For example, reusable water bottles and reusable shopping bags are a perfect way to help reduce the amount of plastic that ends up in landfills. Similarly, by donating clothing to charities rather than throwing it away you'll solve two problems with one easy action.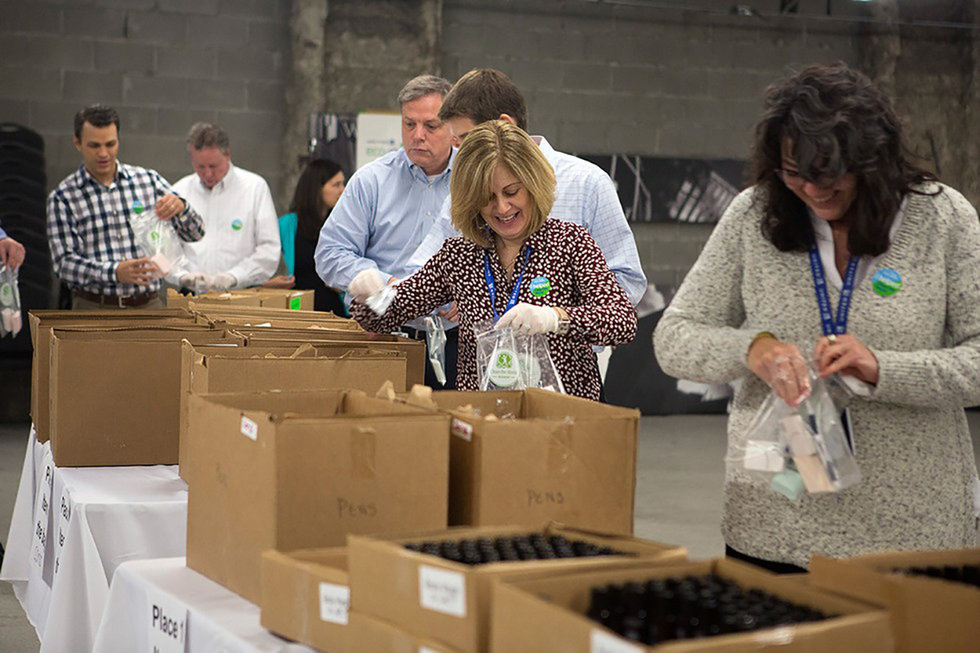 5. Group effort
Environmentally conscious volunteering is an excellent way to have fun while helping to save the planet, so sign your family up for a weekend volunteer program in your hometown. Not only will you make a difference where it's needed most, you'll teach your children the value of community service.
If you're new to environmental volunteering, The Nature Conservancy is a great place to learn all about it. Founded in 1951, this nonprofit organization is dedicated to protecting our planet's natural resources by providing structured programs that match volunteers of all ages with projects that foster a sustainable world. From cleaning polluted rivers in Kansas to maintaining hiking trails in Maine to seed harvesting in Indiana, The Nature Conservancy has a volunteer opportunity that's right for you.
6. Paper trail
To help save trees, switch to online banking and reduce the massive amount of paper that's wasted annually. Skipping the receipt that you get at the ATM is another easy way to cut down on your paper consumption. Though some of these changes may seem small, when considered on a global scale they can produce impressive environmental results.
When shopping for paper products to use at home, look for labels that indicate they've been previously recycled. Many companies now proudly advertise that their products contain 80-100% recycled paper, which makes choosing sustainable brands much easier.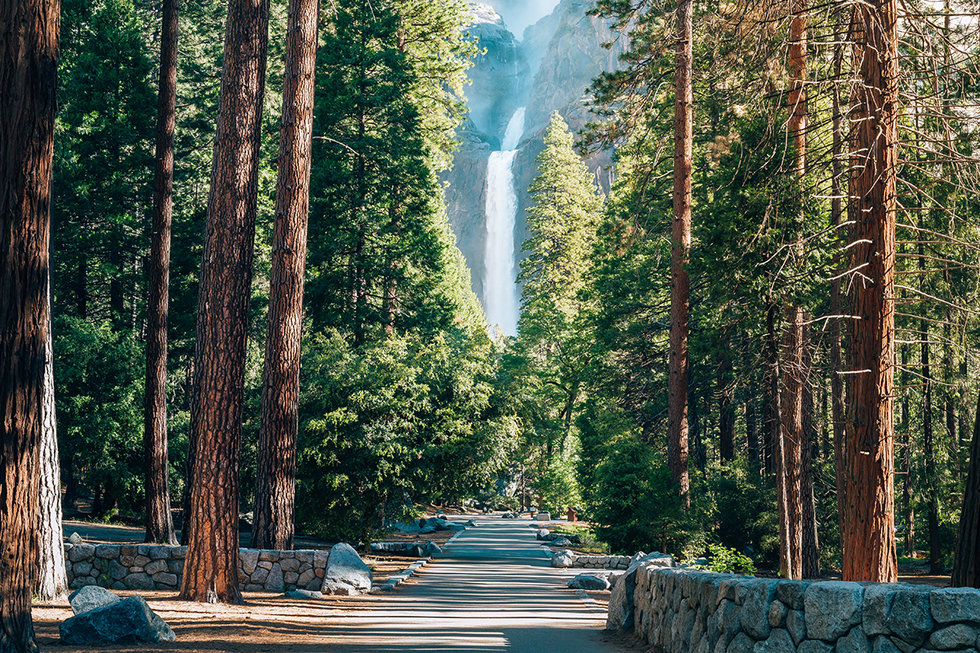 7. Explore your world
Visiting one of our country's 60 national parks is a wonderful way to support the environment while experiencing nature's awe-inspiring beauty firsthand. Since the small cost of every park admission ticket contributes funds that provide much-needed services to help with conservation efforts, why not plan a trip to one of them today? For information about the many ways that the National Park Service protects the environment, visit the National Parks Conservation Association website.
When you've decided which national park to visit, book your flight at united.com or by using the convenient United app on your smart device.