How to choose a volunteer vacation that's right for you
When Oscar Wilde said "the smallest act of kindness is worth more than the grandest intention," he summed up the essence of volunteering. For many, that act of kindness begins at home, with time being donated to local charities. But recently, a growing number of people are combining their passion for travel with their desire to help others. These volunteer vacationers have touched countless lives, all while doing what they love to do. If you've been considering a volunteer vacation, here are several well-respected organizations that offer placement services for prospective travelers, along with some tips to help you choose the right one.
Habitat for Humanity International
Founded in 1976, this non-government organization is the largest non-profit home builder in the world. Habitat for Humanity International offers an excellent introduction to volunteerism by providing many different ways to help, including volunteering locally or joining trips to more than 40 different nations. Volunteers can work individually or as part of a larger group, and long-term opportunities are available for those who find the experience rewarding. If this sounds like something you might be interested in, visit one of their neighborhood beautification events and sign up to work for a day.
Global Vision International
For more than 15 years, this award-winning volunteer program has created safe and trustworthy opportunities for thousands of people to give back to the world in meaningful ways. In partnership with local communities and government organizations, Global Vision International provides aid in regions like Africa, Asia, Europe and Latin America. With more than 150 projects in 25 countries to choose from, volunteers work directly alongside the people they're helping. From construction to healthcare, women's empowerment to marine conservation, Global Vision International offers something for everyone. Even younger volunteers, between the ages of 15 and 17, can spend a summer abroad in one of Global Vision International's specially designed youth volunteering programs.
Earthwatch
Volunteers who are interested in nature and wildlife conservation will find themselves right at home with Earthwatch, a research and educational program that relies on volunteer scientists. Established in 1971, Earthwatch places volunteers on expeditions around the world, researching climate change, ocean health and cultural archeology. Depending on the nature of the work, expeditions can last anywhere from a few days to several weeks. If you've ever wanted to investigate an active volcano in Nicaragua, help scientists study the effects of global warming on grizzly bears in Montana, or preserve the endangered coral reefs of the Cayman Islands, Earthwatch is waiting for you. The program offers opportunities for people of all ages and backgrounds.
World Wide Opportunities on Organic Farms
World Wide Opportunities on Organic Farms (or WWOOF, as it's commonly known) is a loose network of national organizations that help volunteers who are interested in sustainable farming and organic agriculture. More than 100 countries around the world have WWOOF programs, making it one of the most popular volunteer vacation programs of its kind. Volunteers live on host farms and work directly with growers on daily chores, such as feeding, watering and milking livestock; planting, weeding and harvesting crops; and farm-related maintenance. Emphasizing international travel and global cooperation, WWOOF is as much a cultural exchange program as it is a volunteer initiative.
Discover Corps
Offering "travel with a purpose," Discover Corps is dedicated to helping volunteers immerse themselves in amazing cultures, while simultaneously giving back to those less fortunate. Working in partnership with the National Peace Corps Association, Discover Corps hosts volunteer vacations in countries like Costa Rica, Belize, Thailand and Cuba. All meals, lodging, transportation and fees are provided in-country by Discover Corps, leaving volunteers free to explore the road less traveled.
Volunteering tips:
Regardless of which program you choose, be sure to seek out direct testimonials from volunteers who've experienced it firsthand. You can find their reviews on the social media pages of each placement's organization, or by visiting the website Go Overseas, which collects honest feedback from hundreds of travelers who've previously volunteered.
Finally, here are a few common questions to ask that will help you select the volunteer vacation that's right for you:
What kind of projects will I be working on?
Will tools and work clothes be provided?
Is there laundry service at the location?
Is there electricity at the lodging?
Are there days off from work?
How hot or cold does it get?
What is the difficulty level?
What's the food like?
Skiing is a popular destination for many, especially for families on vacation. There's just something special about the blue-sky weather conditions, softer snowpack and events for non-skiers that make it an impossible trip to resist. If you've been thinking about hitting the slopes with your family, here are six destinations you won't want to miss.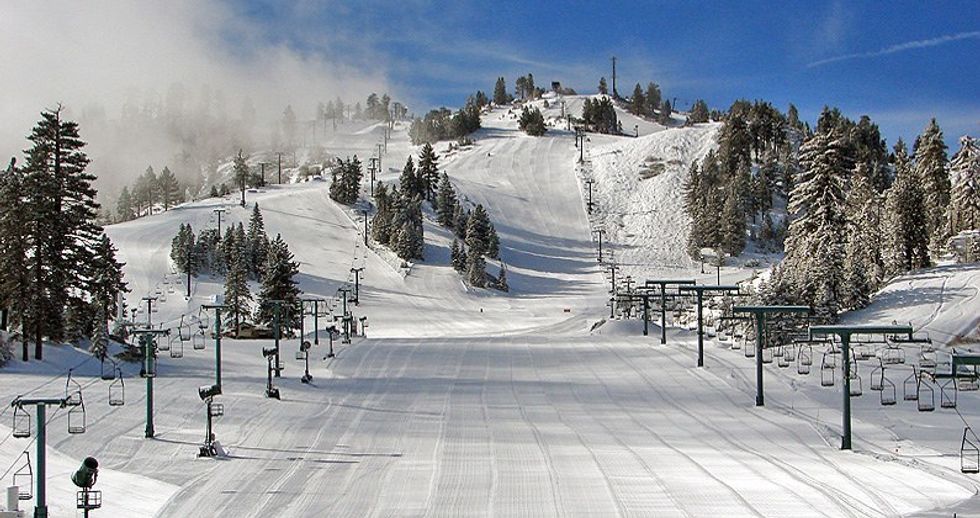 Snow Valley Mountain
Snow Valley Mountain Resort, California
The oldest continually operated ski resort in Southern California, Snow Valley is the perfect spot for families with young children. Located 90 minutes from Los Angeles in the San Bernardino National Forest, this ski area features 13 lifts, 29 runs and 240 acres of skiable terrain. Best of all, the resort offers a popular Children's Learning Program that specializes in teaching kids between the ages of 4 and 12 the fundamentals of skiing and snowboarding. Conditions permitting, Snow Valley is open until the end of March, so families should plan to start their spring vacations here before moving on to other mountains.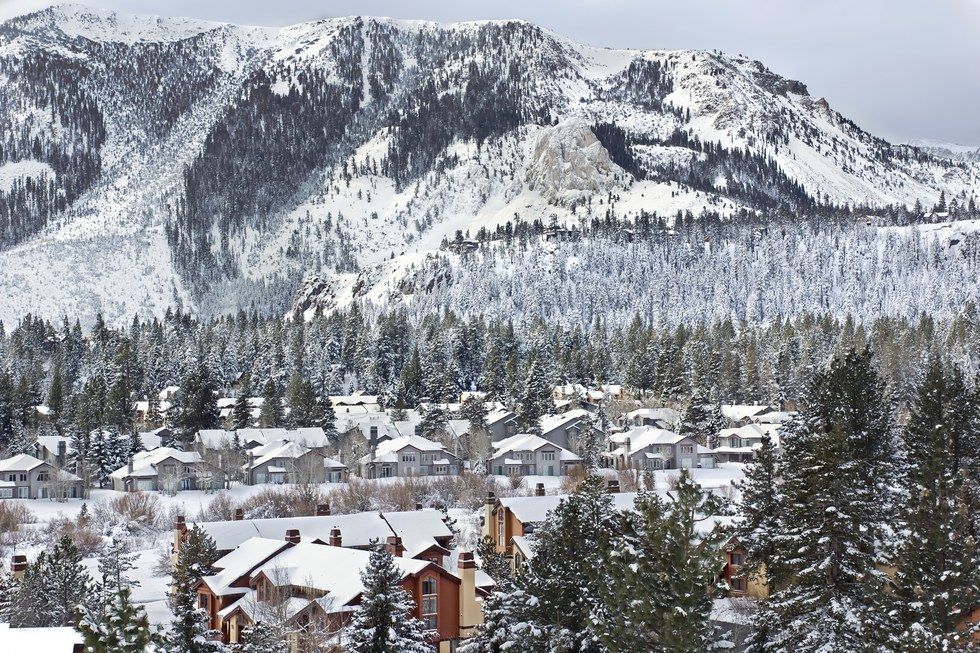 Mammoth Mountain
Mammoth Mountain, California
Featuring trails for every skill level, you won't find a more complete family ski destination than this iconic mountain resort — the largest of its kind in the western United States. Mammoth Mountain is currently experiencing one of the best snow seasons in recent memory, and it's projected to remain open until July 4. For non-skiing family members, the surrounding area provides fun activities like dog sled races, snowmobile rides, film festivals and brewery tours.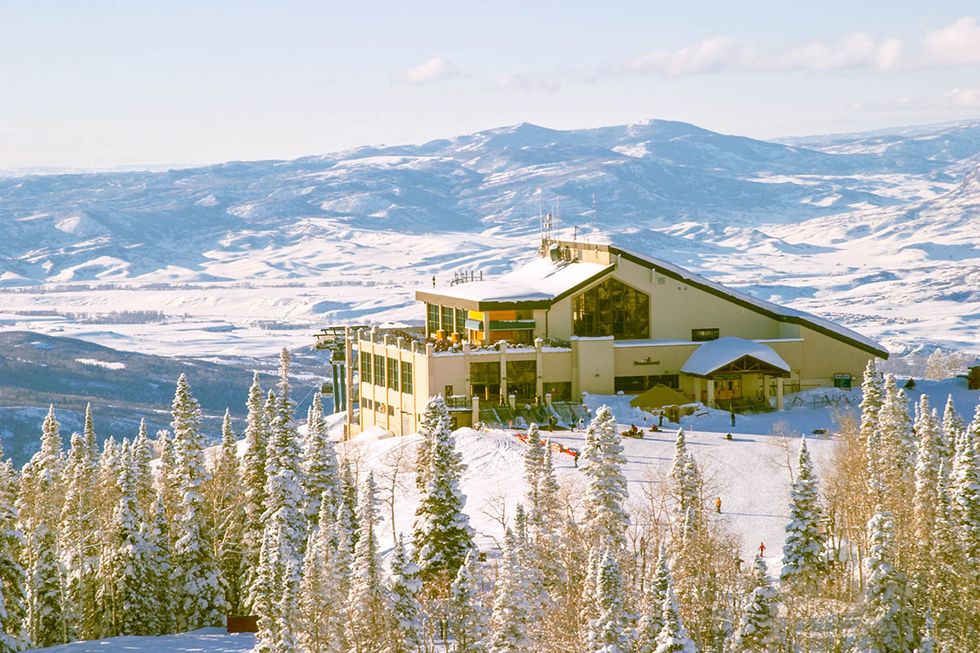 Steamboat Resort, Colorado
Though primarily known as a winter ski destination, this charming resort on Mount Werner in the Routt National Forest remains open through mid-April, making it an ideal spot for families on spring vacation. Sporting a large and efficient lift system, Steamboat Resort offers almost 3,000 acres of powdery terrain to explore. The resort offers kid-focused ski lessons, and non-skiers can enjoy free concerts, wine tasting events, art walks and a gondola ride to the resort's highest elevation to experience one of the most incredible views in Colorado.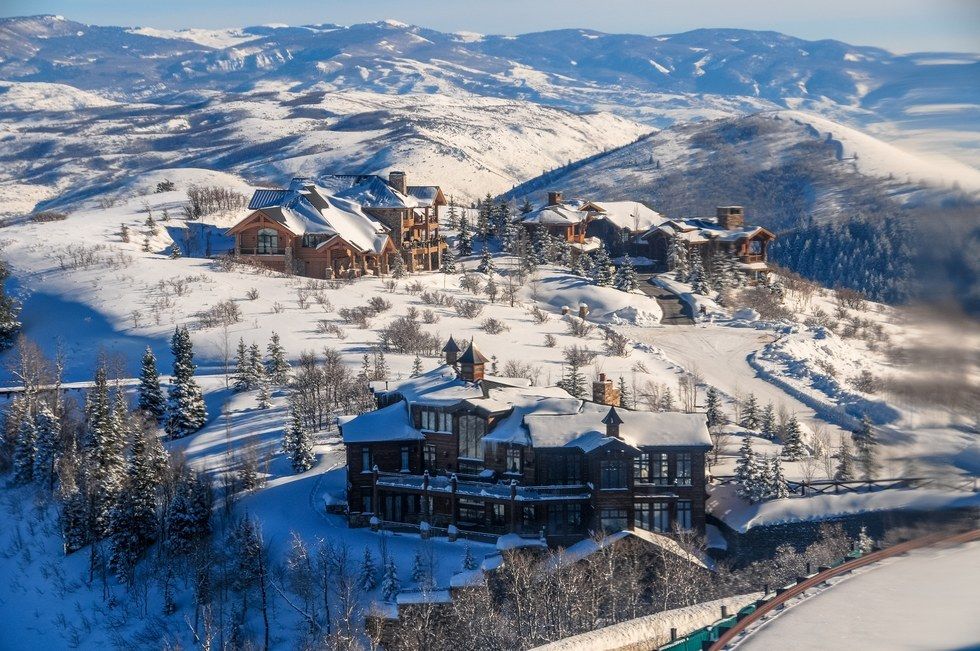 Park City
Park City, Utah
Comprised of three incredible ski resorts, each with its own unique attractions, Park City offers a wide variety of terrain to enjoy. For parents of infants and toddlers, there's Little Adventures Children's Center, which provides licensed child care to kids as young as 6 weeks old. Those who don't ski can explore the surrounding village, which features some amazing dining, shopping and live music options on historic Main Street. Although Park City's spring season ends in mid-April, families who haven't had their fill yet of skiing in Utah can continue their vacation at the nearby Snowbird resort in Salt Lake County, which remains open until late May.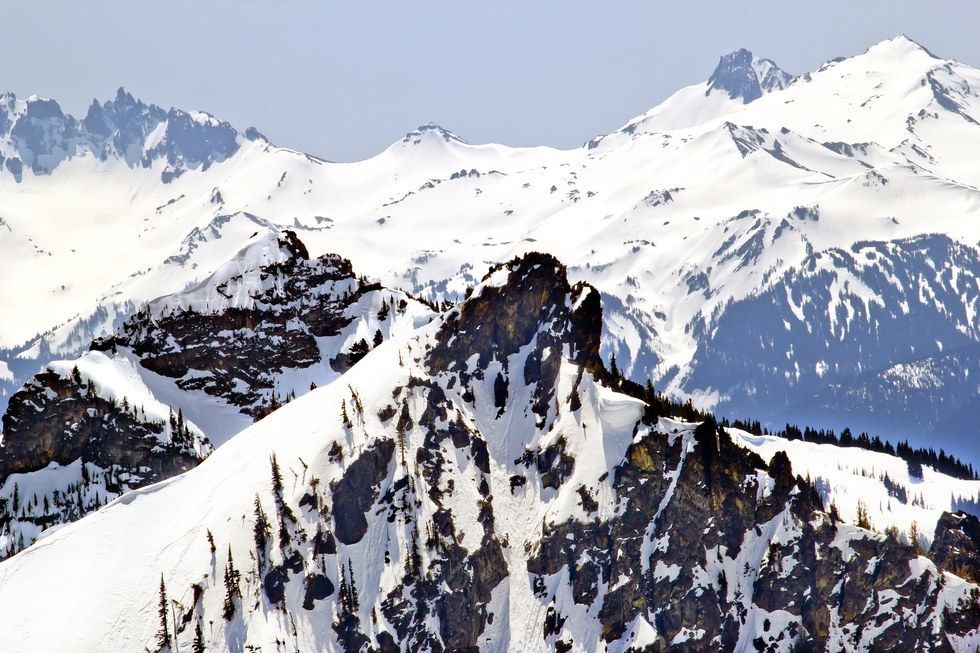 Crystal Mountain
Crystal Mountain, Washington
With its high elevation and deep snowpack, this stunning alpine ski destination frequently extends its spring season well into May. More than half of the 50 named runs are recommended for intermediate skiers, making Crystal Mountain in Washington well-suited for families with prior experience. However, even children on their first ski trip will feel right at home thanks to slow family-safe zones that are monitored by the resort staff. Non-skiers can take snowshoe tours, enjoy scenic gondola rides and relax on a large, heated sundeck while listening to live music.
If you go
Once you've chosen the perfect ski destination, book your tickets by visiting united.comor by using the United app.
Ask someone to name their favorite thing about fall and you'll likely get a different answer depending on where they live. For many people, the mosaic of vibrantly colored leaves and foliage is what defines the months of September through mid-December. Others find the scent of autumnal spices like cinnamon, nutmeg and turmeric is what makes the fall so special. And for some, it's the cooler temperatures that make being outside even more enjoyable. Plus, fall is full of fun activities no matter where you are — from pumpkin patches and apple picking to watching football and enjoying a bowl of chili. All of these things, and more, make the fall so magical. To help you celebrate the season, here are seven fall-themed activities to try this year.
Go apple picking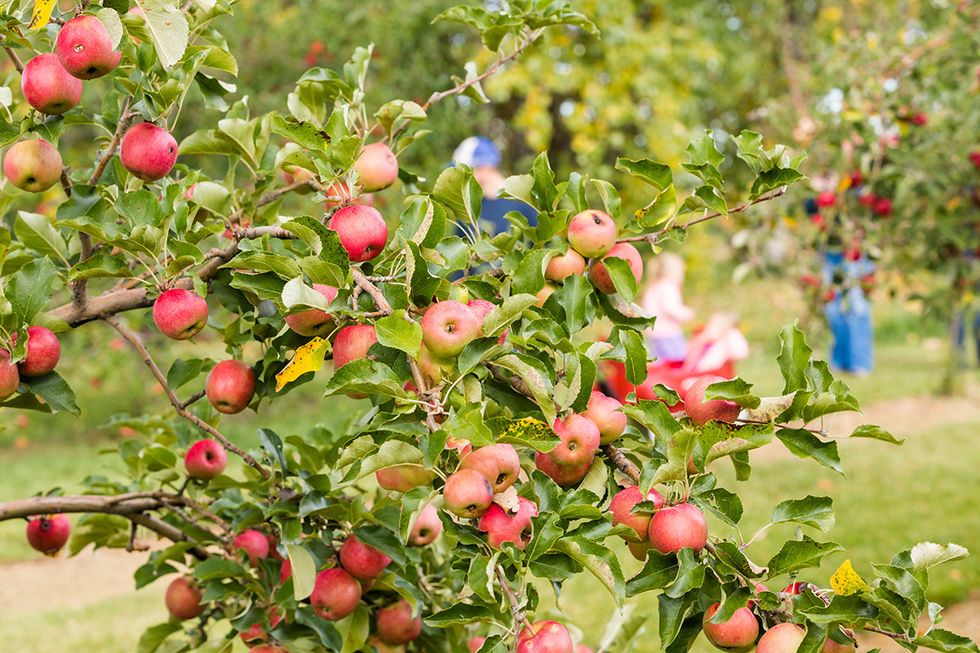 Apple picking combines outdoor fun with delicious and healthy snacks that can be used in a variety of ways, making it the perfect fall activity for adults and children of all ages. Though you'll find countless orchards around the country worth visiting this season, New England is widely considered a prime apple picking destination with over 120 varieties found in the region. It can be argued that the variety they are best known for is the McIntosh apple. This type of apple and many more can be found at Honey Pot Hill Orchards in the lovely town of Stow, Massachusetts, so be sure to stop in and take home a bushel that you pluck from the trees yourself. Picking times are from 9 a.m. until 6:00 p.m. daily, making it easy to schedule a trip.
Meanwhile in California, apple season runs until the end of November, giving you plenty of time to pick a few baskets of Red Delicious or Gala apples before winter. Riley's at Los Rios Rancho in the city of Yucaipa is one of the largest farms of its kind in Southern California and has been welcoming apple pickers to their 10,000-tree farm for more than 100 years.
Visit a pumpkin patch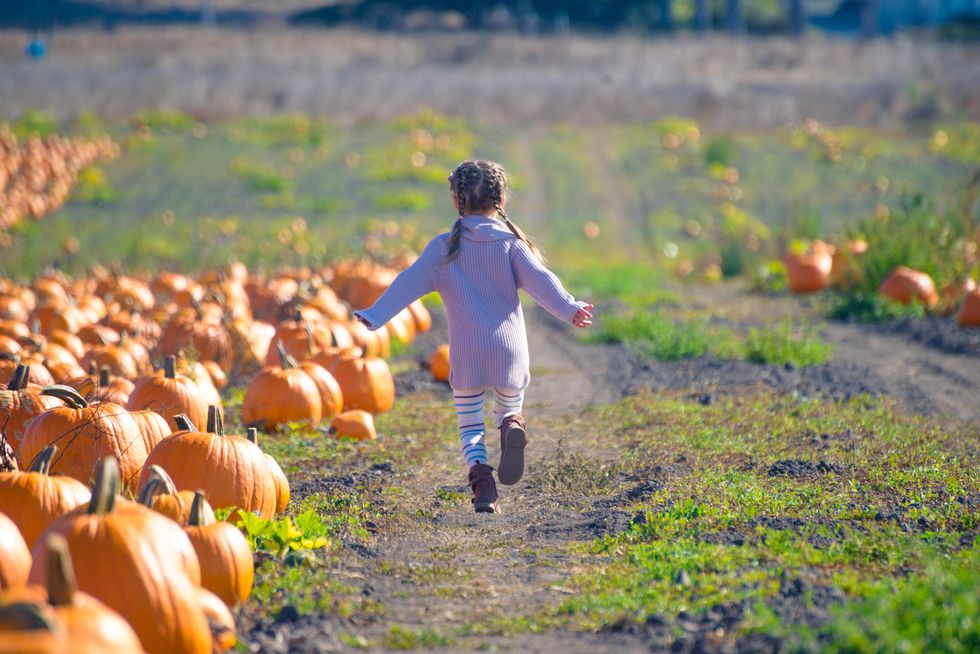 If there was a fall mascot, it would be a pumpkin, so to celebrate the true essence of the season, it's hard to beat a trip to a colorful pumpkin patch. A pumpkin patch is more than just a place to find the perfect candidate for this year's prize-winning jack-o'-lantern, it's a wonderful way to create cherished new memories with your children or friends. The Great Pumpkin Farm in Clarence, New York, is perfect for pumpkin picking, but also offers weekend activities throughout the fall, including scarecrow making lessons, cider brewing demonstrations, pumpkin pie eating contests, and live music and barbecues.
If you're traveling through the Midwest this season, hop aboard a vintage farm wagon at Polly's Pumpkin Patch in Chilton, Wisconsin, and make your way out into their scenic fields where you can pick as many pumpkins as you want. Other activities at Polly's include a livestock petting zoo, a 40-foot slide and a popular corn cannon that lets older kids launch corn cobs at targets for cash prizes.
Enjoy a harvest festival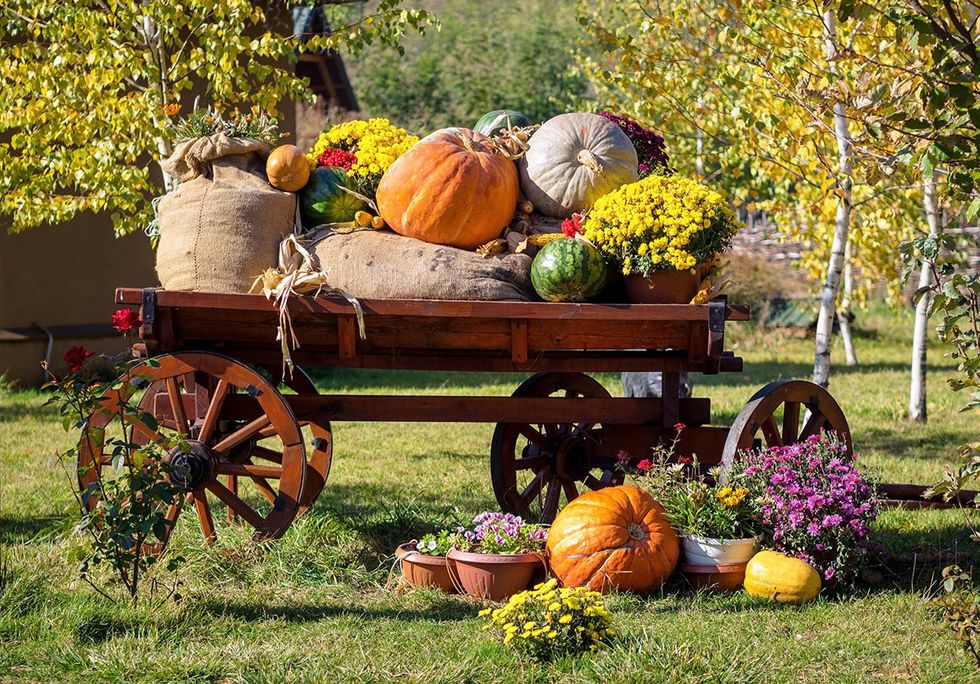 An annual tradition in America that dates back to 1613, harvest festivals are outdoor celebrations that coincide with the growing and reaping seasons we all enjoy. Filled with food, fun, music and dance, you haven't truly experienced the wonder of the fall season until you've participated in a local harvest fest. The good news is that there are plenty to choose from around the country this year. Two of the most popular are the Autumn at the Arboretum festival in Dallas, Texas, which runs until October 31, and the incredible North Carolina Pecan Harvest Festival in Whiteville, North Carolina, which ends on November 3. Both of these festivals have been drawing huge crowds for years.
For a harvest fest that's slightly spookier, head to Wisconsin where you'll find the classic Jack O' Lantern Days celebration in the cozy town of Fish Creek, and the Halloween-themed Zombie Days festival on the coast of Chequamegon Bay. Ghoulish activities include an undead musical show, a zombie pub crawl and a traditional harvest festival pumpkin parade. The scary fun lasts from October 26 through October 27.
Hit the trails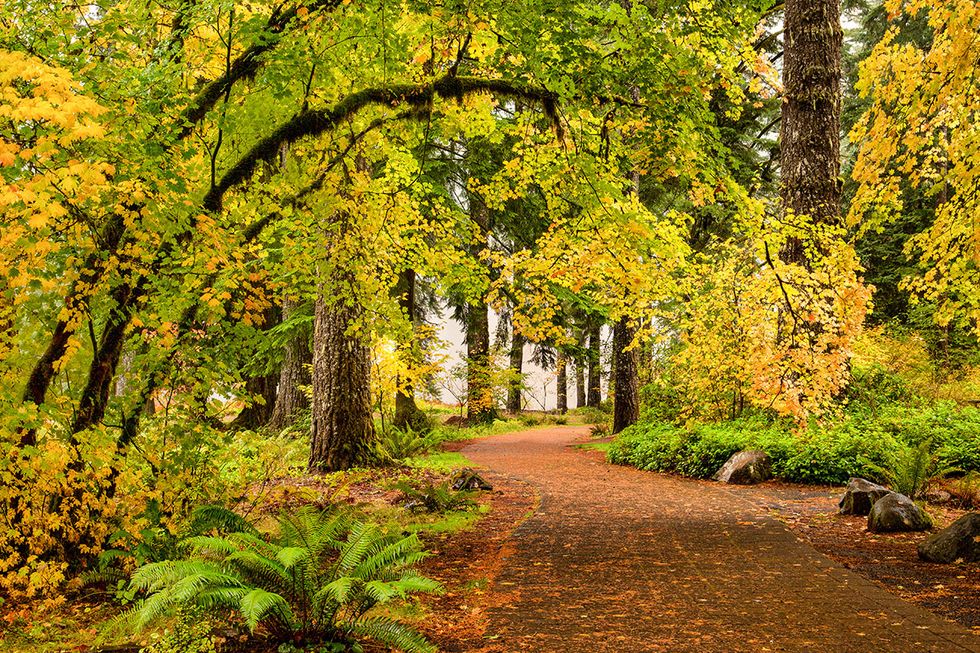 Hiking is more than just great exercise; it's an excellent way to bring the whole family together during the fall. And since the leaves are changing colors, it's also a great way to snap some incredible nature photos. So lace up your hiking boots, grab your kids and your camera, and find a trail that's right for you. If you're looking for suggestions, Sterling Point Trail in Vermont and Rome Point Trail in Rhode Island are impossible to beat when it comes to picturesque fall hiking.
On the opposite side of the country, the trails at Dry Creek Falls in Portland, Oregon, were voted one of the most photogenic hiking spots on the west coast by BuzzFeed, and it's easy to see why once you've been there. Covering a distance of just over 4 miles, this beautiful trail is perfect for all skill levels, making it a solid choice for families with kids.
Roll in the hay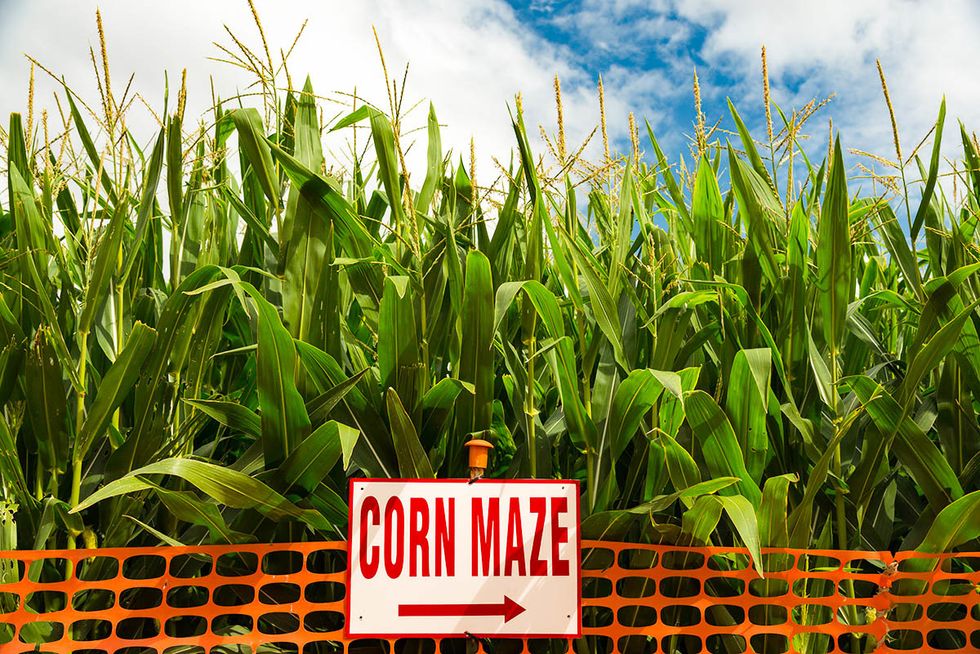 Hayrides and corn mazes are traditional fall activities that have never gone out of style, and for very good reason. There's just something wonderfully nostalgic about introducing a new generation of children to the simple pleasures of wandering through an overgrown corn maze, and with so many participating farms scattered across the country, there's a plethora of options to choose from. The Johnny Appleseed corn maze at Shady Brook Farm in Yardley, Pennsylvania, and the popular horse-drawn hayride at Papa's Pumpkin Patch in Bismarck, North Dakota, are two of the best.
In honor of Halloween, the massive haunted hayride at Fear Farm in Phoenix, Arizona, brings an assortment of ghosts, goblins and ghouls to life from early October until the first week in November. Filled with sinister special effects, creepy costumes and macabre makeup, this Hollywood-worthy hayride is recommended for adults and children over the age of 12. With five terrifying corn mazes to choose from, Fear Farm certainly lives up to its name!
Up, up and away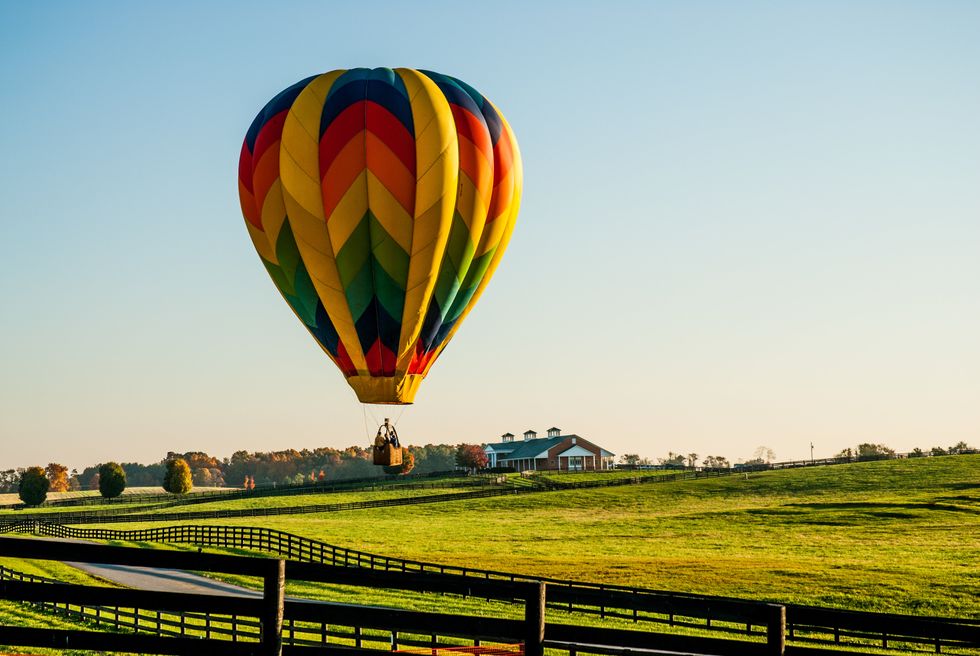 Hot air ballooning during the fall is a dazzling way to experience the season in all its natural splendor. After all, how else can you get a spectacular birds-eye view of the colorful trees as their leaves change from green to golden orange? Balloons Over Letchworth, located near New York's Letchworth State Park, offers astonishing views of the surrounding area, including majestic waterfalls and stunning forests. Best of all, they offer a variety of family tour packages, so you'll find just what you're looking for, regardless of the size of your group.
If you're visiting Southern California's wine region this fall, reserve a balloon ride with the fine folks at California Dreamin'. Their friendly FAA commercial licensed pilots will take you and your family on an unforgettable balloon voyage high above the vineyards of Temecula wine country.
Pitch a tent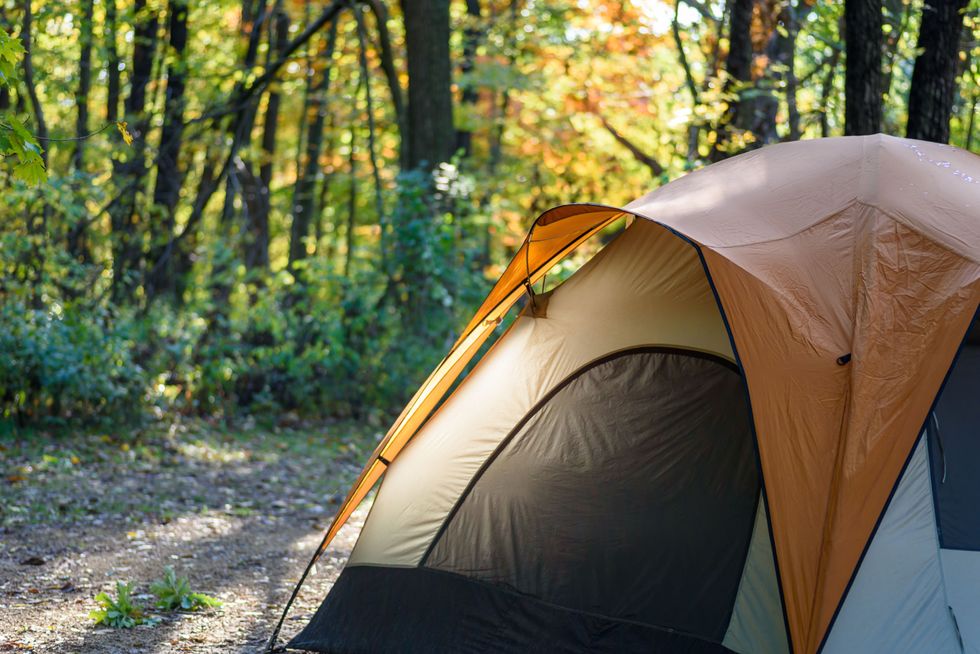 Though typically associated with summer, in many ways the fall is truly the best time of year to go camping. Thanks to the cooler weather, there are few — if any — insects to bother you and your family. Plus, there are less people claiming all the best spots, so you should have no problem picking a prime location to pitch your tent. And when it comes to toasting marshmallow for s'mores over an open campfire, everyone agrees that they simply taste better when eaten on a brisk autumn night.
For the ultimate fall camping trip, book a spot at Earth First Farms in southwest Michigan and set up your tent in an actual organic apple orchard. The 49-acre farm provides campers with complimentary firewood and plenty of fresh produce to pick.
Getting there
Regardless of where you plan to celebrate the fall, book your flight at united.com or by using the convenient United app, and share your story on social media with the #MyUnitedJourney hashtag.
Don't let its Windy City nickname fool you. During the spring and summer months, Chicago is the perfect destination to enjoy some outdoor fun. And there's no better way to do that than by catching a few rays on one of the city's rooftop bars or restaurant patios. As the weather brightens, here's a guide to Chicago's most exciting outdoor drinking and dining spots.
Cabra
Located on the roof of the Hoxton hotel, Cabra is one of Chicago's newest rooftop bars and restaurants that is sure to be a busy summer hangout spot. This Peruvian restaurant is colorful and vibrant with a menu filled with reinvented and traditional Peruvian dishes. The open designed dining room is filled with plush seating, bright colors and plants hanging over the bar, giving the restaurant a lively yet relaxing atmosphere.
Raised
Offering an elevated view of the Chicago River, this stylish rooftop bar more than lives up to its name. Located on the third floor of the Renaissance Chicago Downtown Hotel, Raised combines a modern industrial aesthetic with all the comforts of a sophisticated hotel bar. The beverage menu includes a wide variety of local microbrews, plus seasonal cocktails served by the glass or decanter for larger groups.
Cerise Rooftop
Fun is on tap at Cerise, the playful rooftop bar on the 26th floor of Chicago's Virgin Hotel. Inspired by Japan's popular izakaya gastropubs, this hip lounge features a colorful cocktail menu filled with sparkling spritzers and fruity fizzes. Famed designer Paola Navone helped craft the whimsical decor, making Cerise one of the most Instagrammable bars in the city.
The J. Parker
It's difficult to decide what's most impressive about The J. Parker. From the signature mixed drinks inspired by the flavors of Mexico, Cuba and Spain, to the sharing menu created by award-winning chef Paul Vivant, every aspect of this rooftop bar is worth experiencing. Above all, the bird's eye view of Lake Michigan and Lincoln Park make it truly spectacular.
Cindy's
Located on the 13th floor of the historic Chicago Athletic Association building, Cindy's is one of the most popular spots in the city, and for very good reason. Sporting incredible views of Lake Michigan and Millennium Park, this gorgeous rooftop bar and restaurant welcomes patrons with a constantly evolving food and drink menu, including summery treats like boozy popsicles and amaretto ice cream pops.
Parlor
Can't decide whether to try a rooftop beer garden or a street-level patio? Parlor has you covered either way. With two locations in Chicago, this comfortable pizza bar offers multiple outdoor dining options. On the menu, Parlor has some of the most creative pizzas you'll ever try, like Eggs Benedict (Canadian ham, three eggs, and lemon Hollandaise sauce) and Pork-Q Pie (cherry peppers, BBQ pork, pineapple and smoked mozzarella).
El Cid
Combining traditional and modern Mexican food with killer margaritas that you can order by the pitcher, El Cid has been a mainstay of Chicago's Logan Square neighborhood for more than 15 years. Their outdoor front patio is great for people-watching, while their discrete back patio provides an intimate atmosphere that's perfect for a romantic dinner.
Gather
Open on three sides at the back of the restaurant, the private terrace at Gather is a relaxing alternative to the elegant inner dining room. Seating on the terrace is first come, first served, so you might run into an occasional wait. But rest assured, it's well worth it. To help distinguish the space, Executive Chef Ken Carter has crafted a separate menu designed to be shared outdoors.
Chop Shop
Chicago carnivores, rejoice! You're in for a treat at this restaurant, bar and butcher shop in the city's Wicker Park neighborhood. The menu is loaded with steaks, chops, burgers and charcuterie, all of which are available to order on the upstairs patio. For a full night's entertainment, check out a live concert in Chop Shop's popular event space after your meal.
The Dawson
With its lush outdoor patio and upscale menu, The Dawson is a place you'll want to return to repeatedly. Tucked away in the River West neighborhood, it's an ideal spot for large groups of friends looking to unwind after a day of exploring the city. The patio includes a full outdoor bar and a fireplace for cooler nights.
If you go
Get the most from your next trip to Chicago by booking your tickets at united.com or by using the convenient United app.
Scroll to top