Introducing the all-new 777-300ER
Debuting in February 2017, the new Boeing 777-300ER aircraft – with its sleek interior, superior range, remarkable fuel efficiency and traveler-preferred comfort – took to the skies with service from New York/Newark to San Francisco. The new aircraft, equipped with a host of redesigned interior features, includes elegant architecture, dynamic LED colored lighting and spacious overhead bins throughout the cabin. The aircraft is one of 14 new Boeing 777-300ER that we will add to our fleet over the coming years.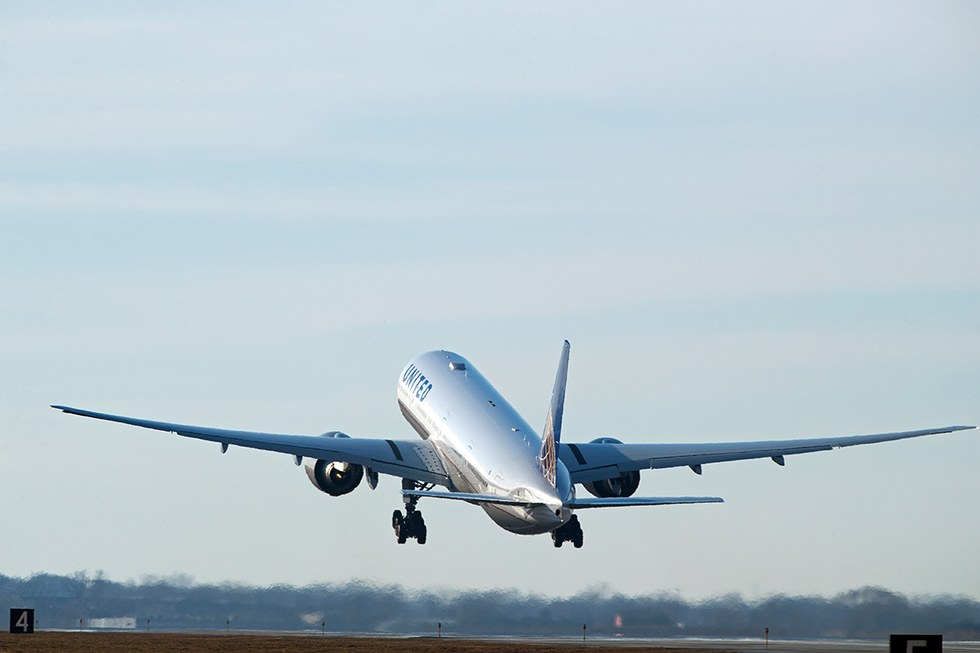 Advanced technology meets comfort and style
Designed for efficiency, the new Boeing 777-300ER boasts the world's most powerful jet engines and has a high aspect wing ratio that paves the way for higher performing aerodynamics. Additionally, the environmentally progressive Boeing 777-300ER aircraft meets stringent international standards and creates less noise for the communities we serve, leading to a cleaner eco-footprint.
Moving from the exterior to the interior of the aircraft, customers will enjoy more space due to the new cabin design. High ceilings allow for the overhead storage bins to almost disappear, giving travelers a broader view of the aircraft interior. Thanks to the aircraft's nearly vertical sidewalls, those who choose to sit by the window will benefit from additional headspace. The LED mood lighting throughout the cabin creates an ambient environment that reflects the various phases of flight — work, leisure or rest. The new Boeing 777-300ER was designed with comfort in mind with thoughtful features that can be seen throughout the cabin and enjoyed by those on board.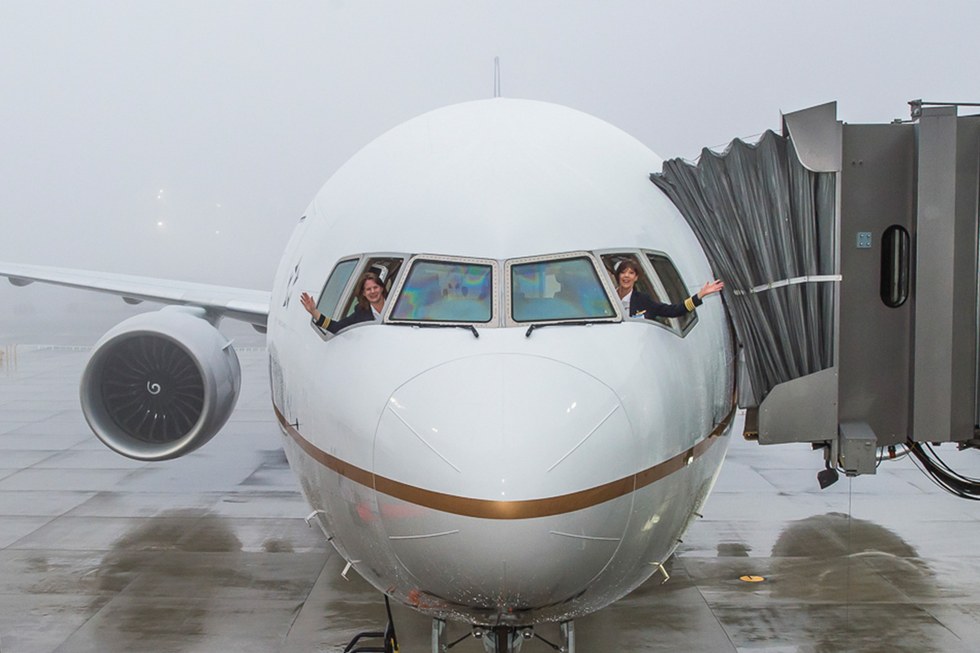 Outfitting the fleet
The inaugural flight of our Boeing 777-300ER aircraft took place on February 16, 2017, from New York/Newark to San Francisco. This aircraft now operates six flights per week on this route, traveling westbound in the morning and eastbound in the afternoon. Next, we plan to use the aircraft for long-haul international service from San Francisco to Hong Kong. The service, set to begin on March 25, 2017, will be the first international flight with the new United PolarisSM business class seats.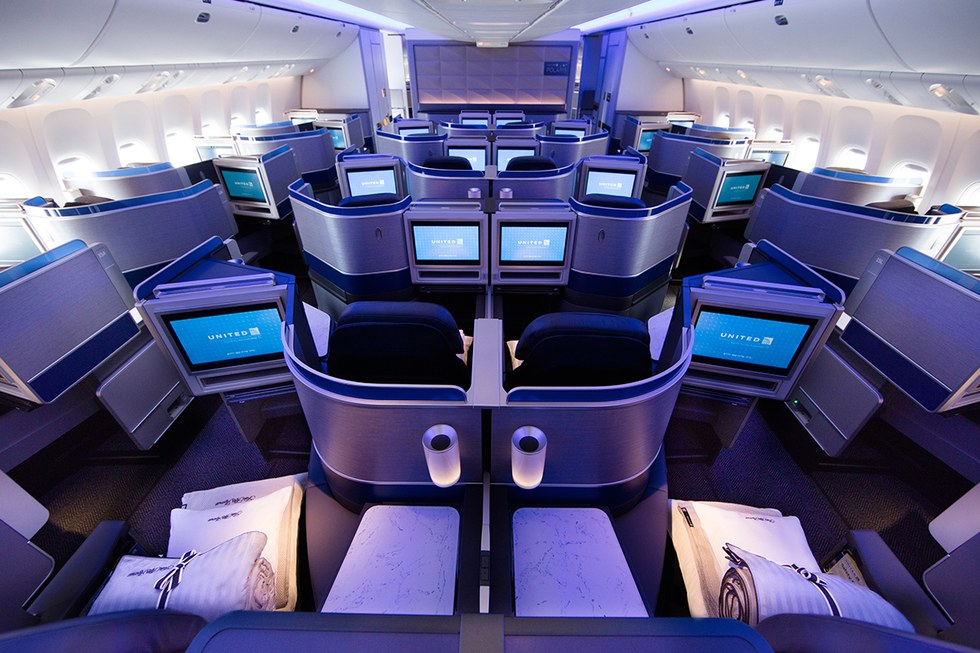 United Polaris takes off
In December 2016, we took delivery of our first Boeing 777-300ER, the first aircraft with the new United Polaris business class seats. The aircraft unveiled a new cabin design and the United Polaris direct-aisle access seating concept. All United Polaris seats are forward-facing in a 1-2-1 configuration, offering our customers plenty of comfort and privacy. This reinvention of our international premium cabin travel experience offers elevated service and comfort from lounge to landing for a restful night's sleep while on board. The cabin also features a new, custom-designed hospitality area where United Polaris business class customers can grab a snack.
For more information on the new Boeing 777-300ER or to book a flight on United, please visit united.com or use the United mobile app.