Best buds reunite thanks to LAX's Molli Oliver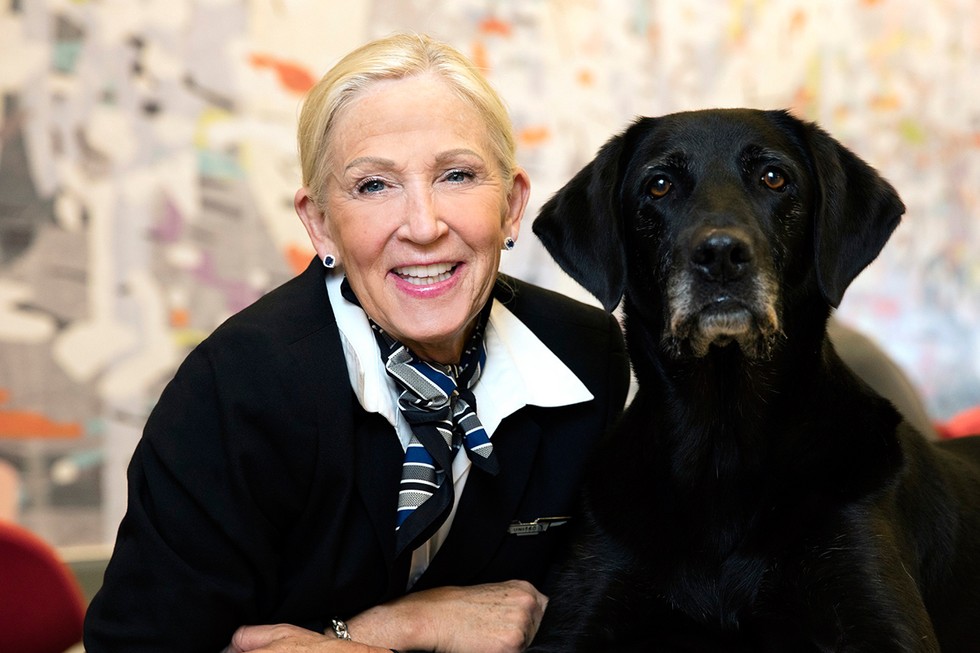 Molli Oliver is a Los-Angeles-based flight attendant who has a passion for dogs. Molli was working a military charter when she met a Marine who talked with her about a black Labrador retriever he had been deployed with in Afghanistan in 2010. After their service, the dogs are retired from the military, and, in some cases, the dogs' former handlers are able to adopt them. That was the case with this marine and his Labrador. The marine explained to Molli that there was no way for him to travel to pick up the dog — that is when Molli came in.
"I told him I'd get his dog," she says. "I didn't know exactly how, but I knew I could make it happen."
Molli reunited the retired military dog and the Marine later that year, and has continued to do so ever since. Molli's latest mission was reuniting Taylor, a yellow lab who served her country in Afghanistan, with her handler, Sgt. Tom Hansen. On her own time, Molli flew to St. Louis to pick up Taylor, then to Boise to meet Sgt. Hansen. This is the fourth trip Molli has made to reunite retired military dogs with their veteran handlers. The tear-jerking reunion was captured on NBC Nightly News.
Molli is creating a nonprofit called MUMS DOGS (Molli's Uniting Military Service Dogs) to help bring more retired military working dogs together with their former handlers.