How we lost our hearts to the 747
The Boeing 747 has earned its reputation as a revolutionary aircraft. Over its 47 years of service with United Airlines, the Queen of the Skies has built up a considerable fanbase.
The 747 debuted in 1968 as the largest civilian airplane in the world, with a 225-foot-long body, a tail as tall as a six-story building, and wings that covered more area than a basketball court. Nicknamed the "jumbo jet," the world's first wide-body passenger aircraft was so enormous, in fact, that it required the construction of a new assembly plant in Everett, Washington – still the largest building in the world by volume, at 200 million cubic feet.
The 747 is a masterful feat of engineering, balancing size, power, and efficiency. It was the first plane to introduce "big fan" engines, but it will always be known for its unique upper deck, which gives its silhouette that iconic hump. With its widebody design and double aisles, the 747 boasted another all-important perk: it felt infinitely roomier than its peers.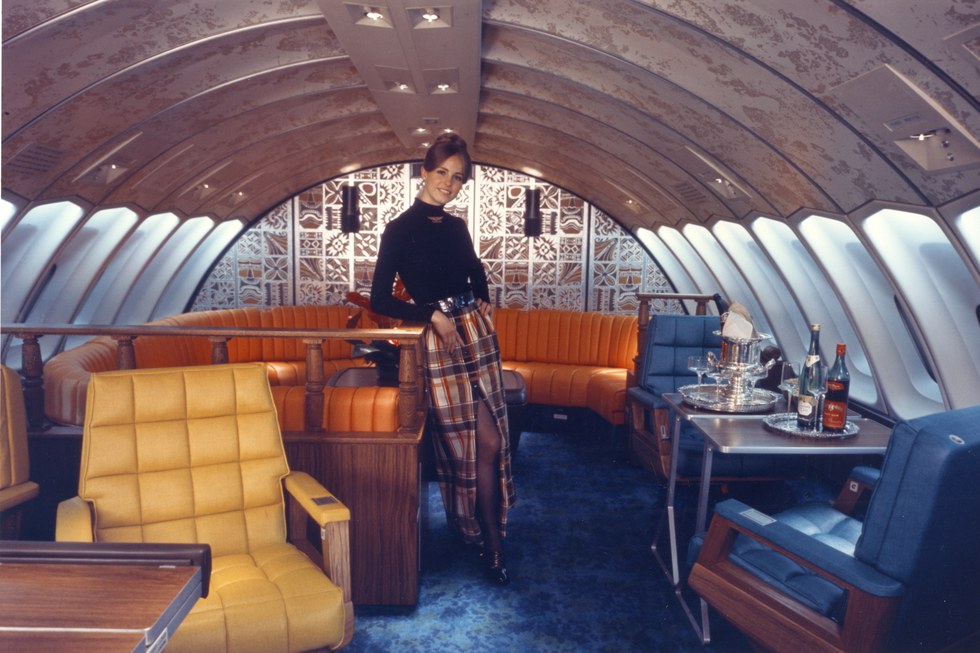 "It is a very comfortable ride," says aviation industry expert Karlene Petitt, who has flown the 747 as both a passenger and a pilot. "It is such a cool plane."

The Boeing 747 was developed during a time when supersonic travel was expected to become the preferred mode of transport. While it doesn't quite hit that velocity, the current model is one of the fastest passenger planes in the skies today, capable of flying near the speed of sound.
Its widebody design also meant that it was the first aircraft with enough seating to make air travel affordable and convenient to many people. The costs per seat were lower for airlines, which meant that they could offer cheaper fares to fill those 300 to 400 seats.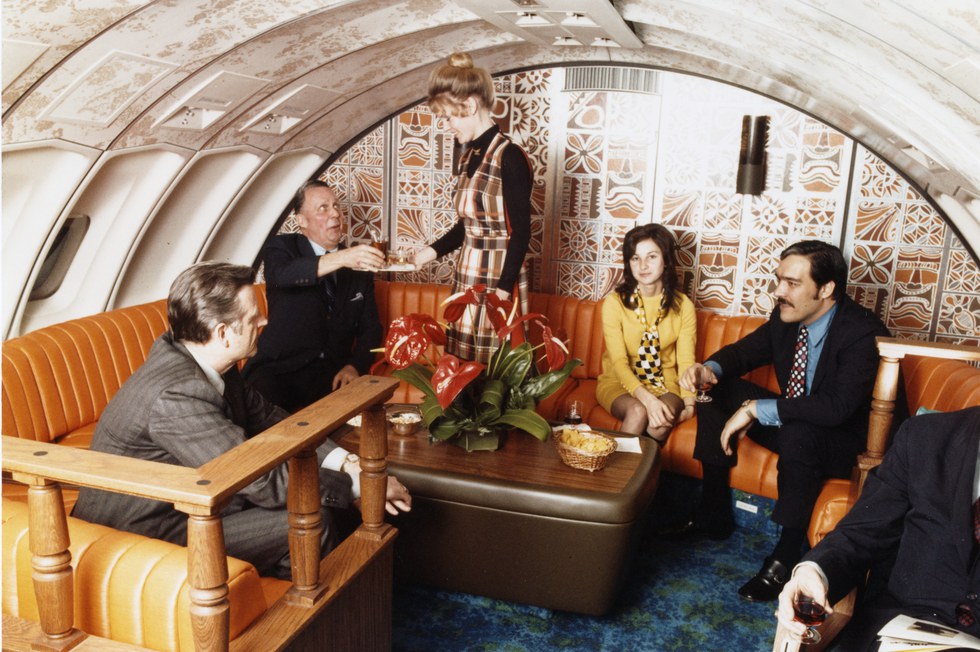 "The 747 was the great door-opener to public air travel," says Addison Schonland, airline industry analyst and founder and partner at the AirInsight consultancy. "The economic barrier was removed. The many Americans who fantasized about visiting Rome, Paris, and London could get there and do so with enough money left over to visit places, eat out, and sleep over," Schonland continues. "Even backpackers benefited from the 747."

From the start, the 747's most important contribution to society has been its ability to bring people together, across oceans and continents. "You could go the distance," say Petitt. "It connected the world."
"It may be seen as one of the great contributors to better global understanding," Schonland says, "as people were able to fly long distances and learn about other people firsthand."