When customer Patrick Marsden decided to propose to his girlfriend, Molly, he knew that it needed to be a memorable event. Taking her out for a candlelight dinner and getting down on one knee wasn't going to cut it. So when they booked a trip from Washington D.C. to Sao Paulo, Brazil, he had a flash of brilliance: why not hatch a plan with United to give her the surprise of a lifetime?
Patrick contacted United and asked for help pulling off his plan. Managing Director of Food and Beverage Planning and Design Todd Traynor-Corey coordinated with the local kitchen crew at Dulles International Airport, as well as with the purser and flight attendants who were scheduled to be on Patrick's flight, to celebrate the occasion.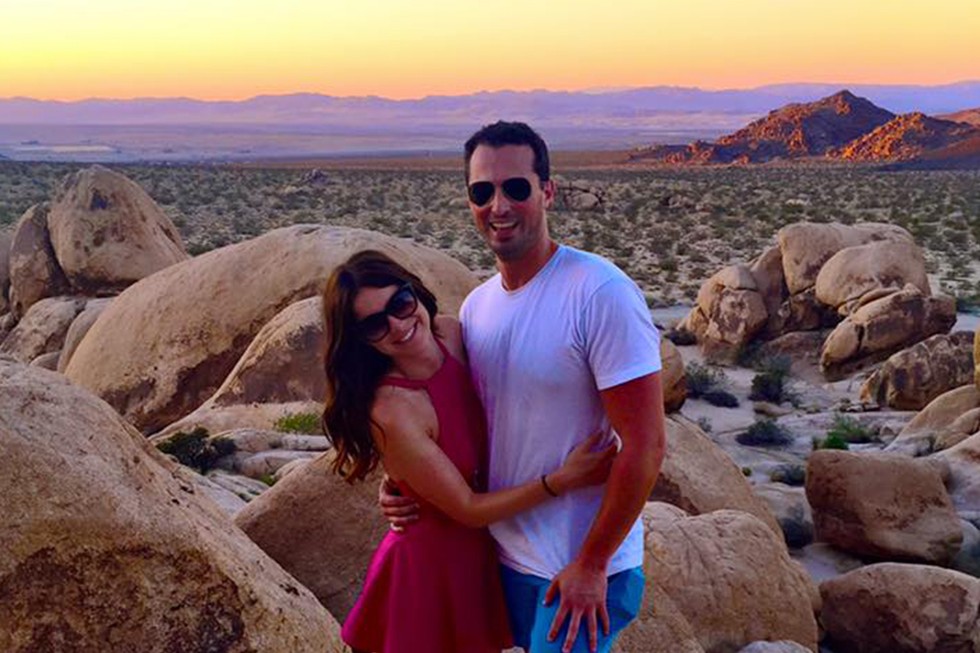 "We made sure that we had a nice bottle of champagne to give them onboard, and the flight attendants always do a wonderful job of making these experiences memorable for the customer," Said Todd.
Dulles Airport Operations Supervisor Chris Woods helped plan everything at departure and inflight. "When Patrick came to us, his idea really was fully formed," said Chris. "We just made sure that everything went off without a hitch. It was a great idea and a cool proposal."

Without Molly knowing it, Patrick positioned a GoPro camera in their BusinessFirst seats to capture the moment. He then handed Molly an iPad, leading her to believe that she was going to watch a brief promo video about the upcoming inflight experience. Molly saw footage of Chef Gerry discussing United's new premium cabin entrees, but Patrick had spliced in footage of himself popping the question at the end of the food presentation.

Molly was clearly (and hilariously) caught off-guard but, fortunately for Patrick, she accepted as the inflight crew broke into applause. Things continue to go well for the couple and they're currently planning the big event.