This year marks a major milestone for Peter Methot and Anna Lenhoff-Methot as they celebrate twenty one years of marriage. During that time, they've managed to raise three wonderful boys, sustain a happy, loving relationship and build successful careers here at United. Those accomplishments alone would be impressive enough, but picture them doing all of that while circumnavigating the globe, oftentimes in opposite directions of one another.
As pilots, Los Angeles-based First Officers Peter and Anna share a special bond, first as husband and wife and then as colleagues. While it's certainly rare to find two spouses who both fly, the way that Anna and Peter met is perhaps the most inexplicable thing about their unique story. "It was my second day at United, and I was in the training center (in Denver) late one Friday night finishing up some work," Anna said. "I had been on the computer for hours and went to take a break; that's when I bumped into Peter." Peter was there burning the midnight oil in hopes of getting away for a weekend ski trip, but one word from Anna stopped him in his tracks. "I didn't expect to see anyone else there at that time of night, so it surprised me," he recalled. "Then I heard Anna speak, and she had an accent. I asked her, 'Are you Swedish?' and she said yes. I recognized it instantly because I speak Swedish — my mother is actually from Sweden."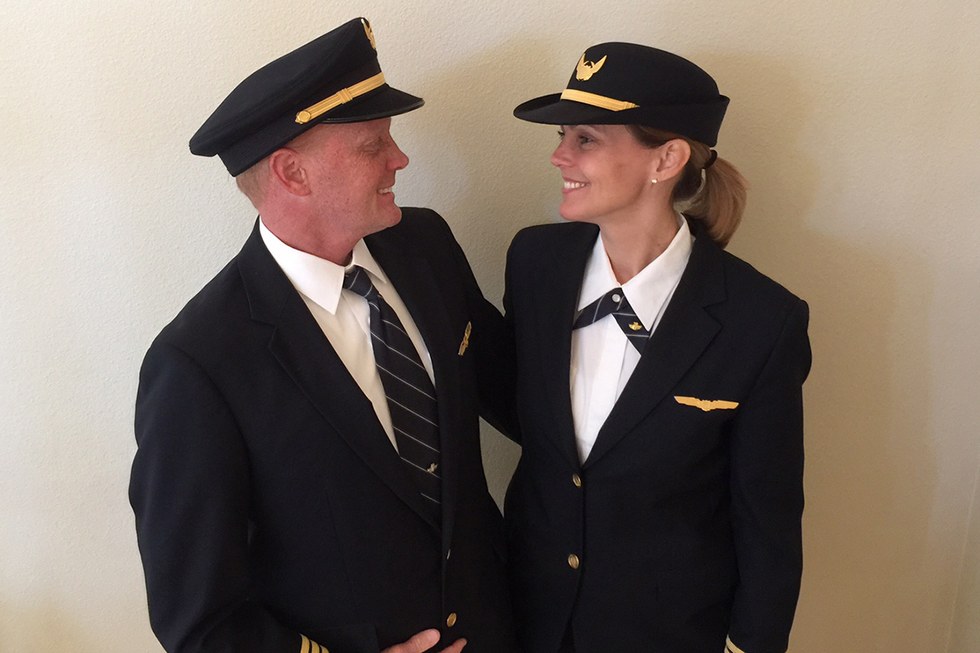 From that night forward they were inseparable, as friends and then as a couple, growing close thanks to their mutual interests in flying, the outdoors and a little healthy competition. "We're both athletic, so we spent our off days hiking and skiing; we really pushed each other," Peter said. He still laughs when remembering one tell-tale date in particular: "Once, we drove to the Grand Canyon. We arrived late in the day, but we were determined to hike down to the bottom and back," he said. "There was a sign posted that warned you not to attempt the hike in one day, but we did it anyway by basically jogging all the way down the trail and back up. Neither of us wanted to admit to the other that we couldn't do it. Of course, for weeks afterwards we could barely walk because we were so sore."

After a year-and-a-half together, Anna and Peter married, which is when the real adventure began. Early on in their relationship, flying separately didn't pose much of a problem, aside from some hefty long distance bills. But after their first son was born, they were forced to get creative. "We decided that it would be best to bid opposite schedules so that one of us was always home, which meant spending less time together," Anna said. "It's been a big challenge, but we've really tried to communicate and focus on each other as much as we can. FaceTime has helped tremendously in recent years."
In spite of the sacrifices they've made to ensure that their boys always have at least one of them present, there have been some definite benefits. "It's wonderful to be married to someone who understands flying," Anna said, "and someone who understands what it's like to get home after a long trip and have to readjust. Having a fellow pilot in the house has been helpful." Peter, too, spoke highly of the support system that they've cultivated. "You can share your feelings, talk about your work and grow together," he said. "You can bounce questions and opinions off of each other — I can talk to her about what it's like to fly into Maui, and she can add to the conversation from a professional perspective."
Over the years they've learned to juggle their jobs and their family in a positive way, which oftentimes means wearing multiple hats. When Peter is home and Anna is away on a trip, he plays mom and dad; when Anna is home she plays both roles. And that's something that they believe has benefited their children. "They see us as equals," Peter said, "and they don't see being a pilot as a 'boy job' or a 'girl job.' Throughout their lives, we've tried to put in an equal amount of effort as parents."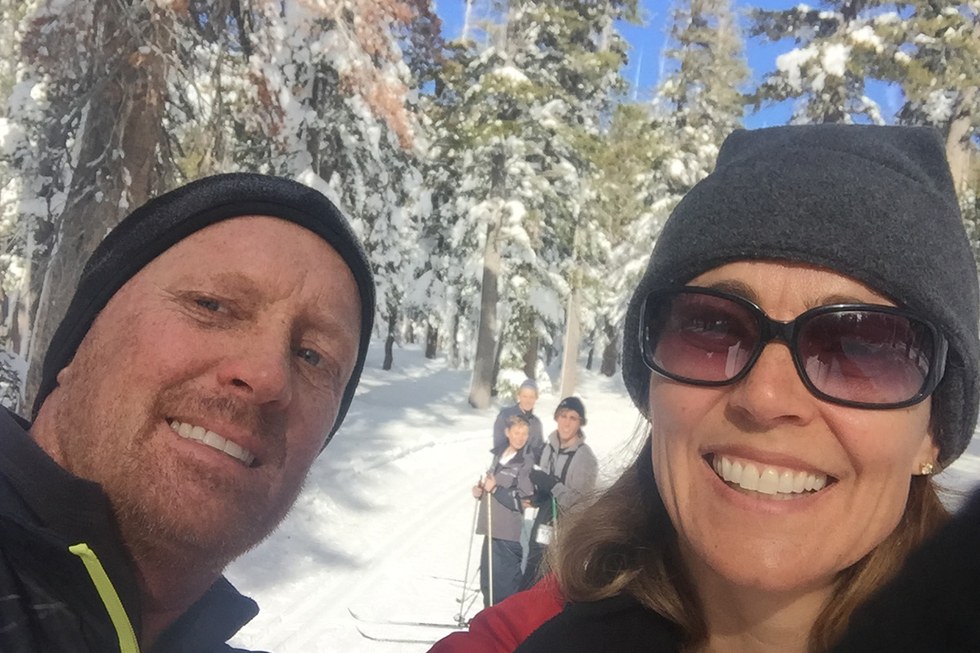 "I'm really glad that we sacrificed date night so that we could spend more time as a family," Anna said when thinking back on the few nights alone she and Peter have enjoyed over the years. "I think our kids are well-rounded because of it. That's kudos to our profession and United Airlines, the fact that one of us has always been able to be home with them." Last December, however, the Methots were surprised to learn that they would be flying together for the first time in their lives. "It just so happened that we were bidding flights, and we were both trying to have Christmas off since I worked last year and missed it," Anna said. "We were randomly assigned to the same London trip. After it was over, we were glad to have done it, but at the time it was honestly a little stressful knowing that we would both be away from the boys."

Peter and Anna's youngest is in the seventh grade, so they have a few years left to go before they can start working the same schedule again, with days off together. But even after all the years, the countless flights and the time apart, Peter and Anna are happy with where they've landed. "Our life has been one surprise after another," Anna said. "The fact that we have managed three kids, that we've been able to live our lives as pilots and that we're happy — we wouldn't trade it for anything."
More from
United Eco-Skies®