Miraculous family reunion at LAX
Connecting people. Uniting the world. These are the core values with which we operate our airline. And at the center of those ideals is you, our customers. Follow along each week as we share stories of employees who are putting our values into action, showing the people who fly with us what world-class service truly means.
It was July 21, just before midnight, and United Los Angeles International Airport (LAX) Operations Supervisor Arturo (Art) Martinez's shift was winding down. On most nights, by 2:00 a.m. he'd be heading home for a well-deserved rest. But not that day. Instead, Art was about to play an important role in turning one customer's travel nightmare into a story of compassion and perseverance.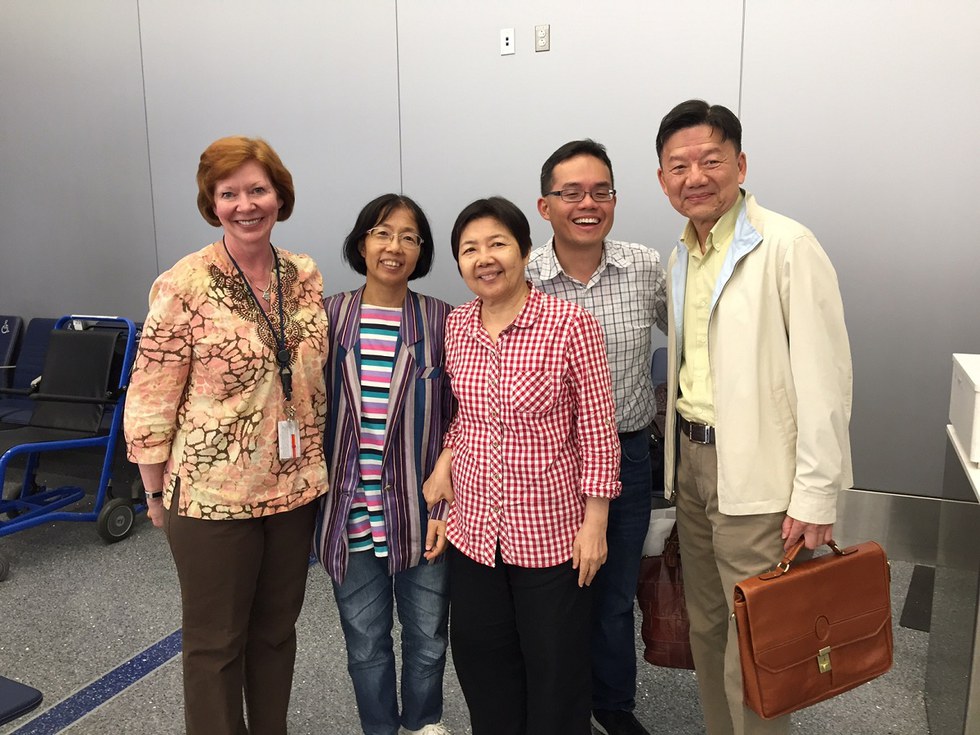 Hsiu-Chun Chang and her sister Hsiu-Mei were waiting for their flight to Houston in Terminal 8. It would be the third leg of a long, four-segment journey that was to take them from Taiwan to Belize, where they now live. But that was the last thing on Hsiu-Chun's mind as she sat at the gate: Her sister, who suffers from dementia and short-term memory loss, hadn't returned from a trip to the restroom and was nowhere to be found, and Hsiu-Chun was beginning to panic. To complicate matters, the sisters didn't speak English, further hindering Hsiu-Chun's ability to communicate with most airport employees.
The look on her face, however, transcended language, and our gate agents were soon able to determine what had happened. The team, which included Art, United Customer Service Representatives Lyz Munoz, Marlene Bowers and Patricie Plickova and Hub Operations Area Manager Mary Mason, contacted airport police and organized search parties around the airport to look for the missing Ms. Chang. Throughout it all, Art stayed close to Hsiu-Chun, providing her with the kind of emotional support and comfort that broke through the communication barrier.
"He has a heart as big as the Empire State Building," Mary Mason said about Art. "He truly cares about the customers. He was so concerned about the distressed sister who was waiting at the gate. We tried to persuade her to go to a hotel, and we were going to take care of her, but she didn't want to leave until her sister was found. Art did everything in his power to make her as comfortable as possible, giving her pillows and blankets and water, and just sitting with her."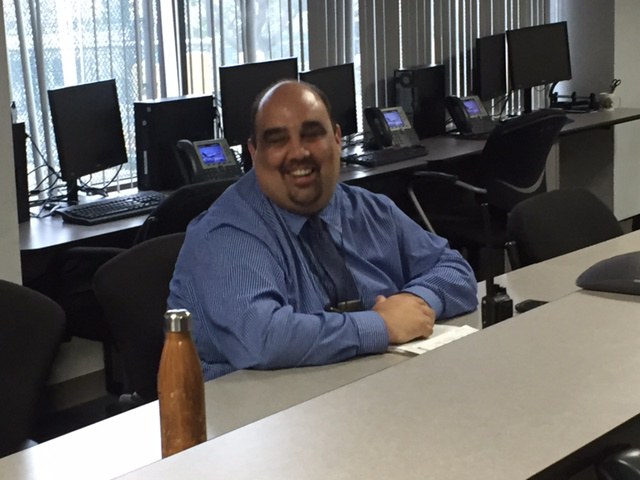 Finally, hours after his shift was scheduled to end, an exhausted Art went home. Before he did, he made sure to communicate the situation to incoming employees so that the search could continue. He also stayed in constant contact with Hsiu-Chun's son, Tom Guu, who was traveling from Houston to care for his mother and assist in finding his aunt.
By that point, the Los Angeles Police Department had filed a missing persons report, and officers were looking outside the airport for Hsiu-Mei. Twelve hours after disappearing, she was found in Redondo Beach, nearly 10 miles from Los Angeles International Airport and reunited with her family shortly thereafter.
"The first thing that Art did when his eyes opened the next morning was call and ask for an update," said Mary. "His heart, his caring, his sensitivity and empathy – it was all evident in the way he made sure he did everything in his power to help that family."
Hsiu-Chun's son, Tom, sent us a letter expressing the family's immense gratitude to our employees.
"I am writing to commend the extraordinary job done by the United Airlines team at Los Angeles International Airport," Tom wrote. "What the United leadership teams and staff were able to do for my family is truly phenomenal, and we deeply appreciate all of your effort." He concluded his letter by saying, "Thank you so very much for your care, hospitality and superb customer service. The United Airlines team at Los Angeles Airport is remarkable."
More from
Customer Experience