Mid-January may be cold and gloomy where you live, but that's why the MLK Day three-day weekend (January 14-16) is the perfect time to go somewhere warm and sunny. Visiting one of these 6 cities may be the perfect antidote to your midwinter blues.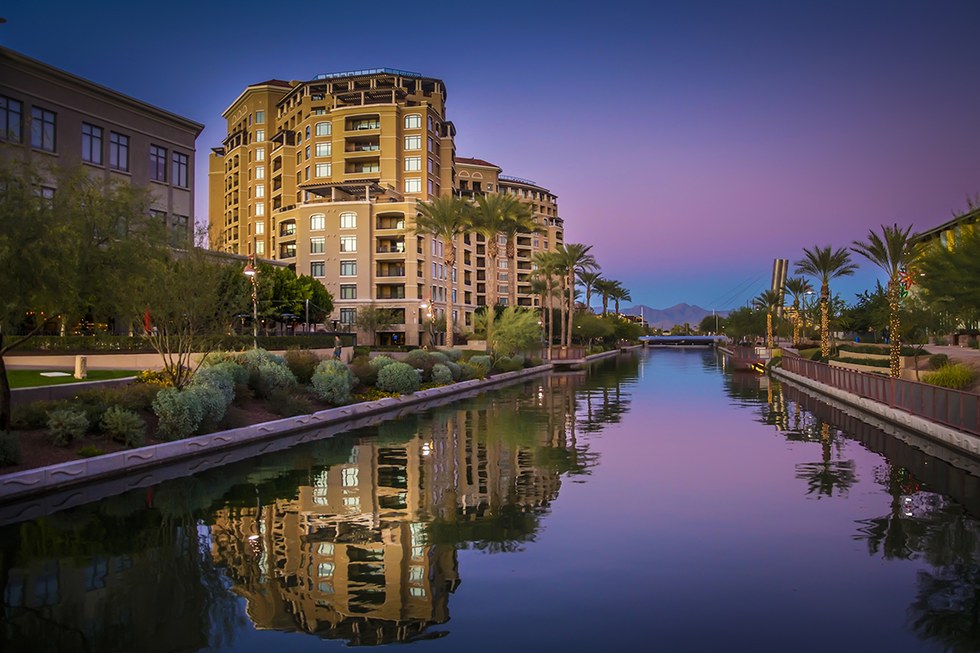 Scottsdale
Just up the highway from Phoenix, Scottsdale, Arizona boasts one of the richest concentrations of lavish resorts, spas and golf courses of any city in America, along with a desert climate that lets you enjoy them all. Invigorating red-rock hiking trails also beckon — from short and steep climbs up Camelback Mountain and Pinnacle Peak to day hikes in 47-square-mile McDowell Sonoran Preserve. MLK weekend events include the 27th Celebration of Fine Arts, Barrett-Jackson Collector Car Auction (attended by 350,000), and Native Trails (a Native American cultural festival).
New Orleans
It's never a bad time to visit New Orleans, but it's an especially good time to visit in January. Temperatures are mild — typically reaching the 60s — and French Quarter bars and restaurants are just beginning to warm up for Mardi Gras. Fortunately, the impossible crowds that flock to New Orleans in February for the wildly popular festival haven't arrived yet, so in January you can actually snag a reservation at a normally booked gumbo or crawfish spot. Traditional to contemporary blues and jazz liven up the Quarter, where you'll also find a variety of live theater and comedy options to choose from.
.
Palm Springs
It's no wonder that the desert region surrounding Palm Springs, California was recently named a "Best in the U.S. 2017" destination by Lonely Planet. The storied playground for generations of Hollywood celebs offers great golf, tennis and spas. Superb hiking nearby is topped by trails at Joshua Tree National Park and newly opened Sand to Snow National Monument. The huge and prestigious Palm Springs International Film Festival wraps up on MLK weekend, so don't be surprised to see an actor or two relaxing at your resort pool.
Corpus Christi
Corpus Christi, Texas, the southernmost major city in the state, is just as far south as Tampa, Florida and offers Florida-worthy beaches on the Gulf, especially across the bridge to Padre Island. The world's longest undeveloped barrier island — measuring at 113 miles long — is a two-mile-wide sliver of dunes and beaches dominated by Padre Island National Seashore, which swarms with sea turtles and hundreds of seabird species. Back in town you can visit the Texas State Aquarium and USS Lexington aircraft carrier museum.
San Juan
If a warm-weather destination is on your mind, you may want to add Puerto Rico to your travel list for 2017 as it's warmer in January than any other state — including Hawaii. How does an average high of 82 sound this time of year? You can also enjoy zip lining through a rainforest, "body rafting" through a cave, kayaking on a bioluminescent bay, or just hitting the beach or golf course at your resort. San Juan has it all with no passport or foreign currency required.
Nassau
The Bahamas is the closest non-contiguous country to the U.S. At only 50 miles from U.S. shores, you can almost see it from Florida. Better yet, you can see it up close over a long weekend that you'll wish is longer. Any activity that involves the ocean can be enjoyed in Nassau, from snorkeling and surfing to every kind of boating. After laying on a boat or the beach, you can try their famous fish-fry, a Bahamian tradition. Then wash your fried conch down with a Bahama Mama, a traditional cocktail made with different rums, juices and liqueur.
If you go
United Airlines flies to all of these cities with the exception of Scottsdale which you can reach via Phoenix. Visit united.com or use the United app to plan your January getaway.