5 monumental Boeing planes in United's history
Our relationship with Boeing dates back to 1933, and we continue to share a partnership today. Over the past 84 years, we have continued to increase the number and model types of our Boeing aircrafts. Each of the aircrafts that have been introduced into our fleet has played a role in not only enhancing our aircraft's efficiency, but also our operations and capabilities. With each aircraft comes unique facts and features that distinguishes one from the other. These five Boeing aircraft specifically stand out in United and Boeing's history together.
The Boeing 727
What started as a risky proposal with varying demands from customers, the Boeing 727 became one of the bestselling commercial aircrafts in history. In 1960, Boeing announced the three engine aircraft with orders from United, which later took its first flight in 1962. The early 727 had a very distinctive appearance with a rakish T-shaped tail and three rear engines. Throughout its 22 year run, it made both short and cross-country journeys. You can still climb aboard one of our 727 aircrafts, which has its own exhibit at the Museum of Science and Industry in Chicago. You can learn more about the Boeing 727 and hear what it's like to fly one from a few of our pilots who volunteer at the exhibit.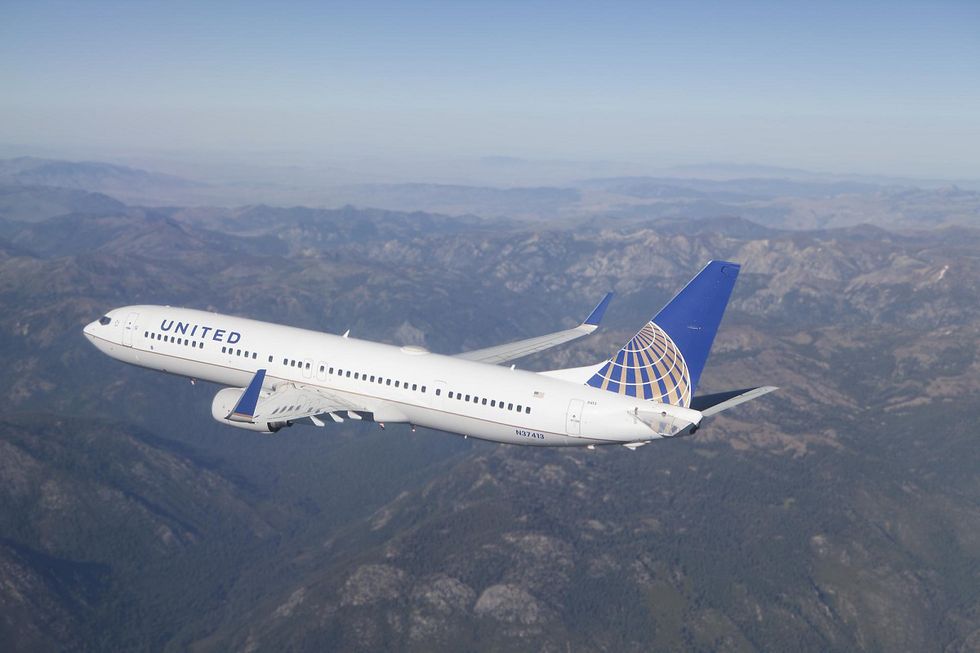 The Boeing 737
Delivered in 1968, we were the first domestic airline to order the Boeing 737, and with its Next Generation models, this aircraft continues to remain in our current fleet. The 737 was built to operate self-sufficiently, giving the aircraft the ability to fly onto unpaved runways in remote locations, if necessary. There are currently three different types of Next Generation Boeing 737 models in our fleet, with 61 737 MAX 9 and 100 737 MAX 10 models on order, bringing the total to just under 500 aircrafts in our 737 fleet. Designed with less maintenance required, more overhead bin space and superior fuel efficiency, deliveries of our 737 Max 10s will begin in late 2020.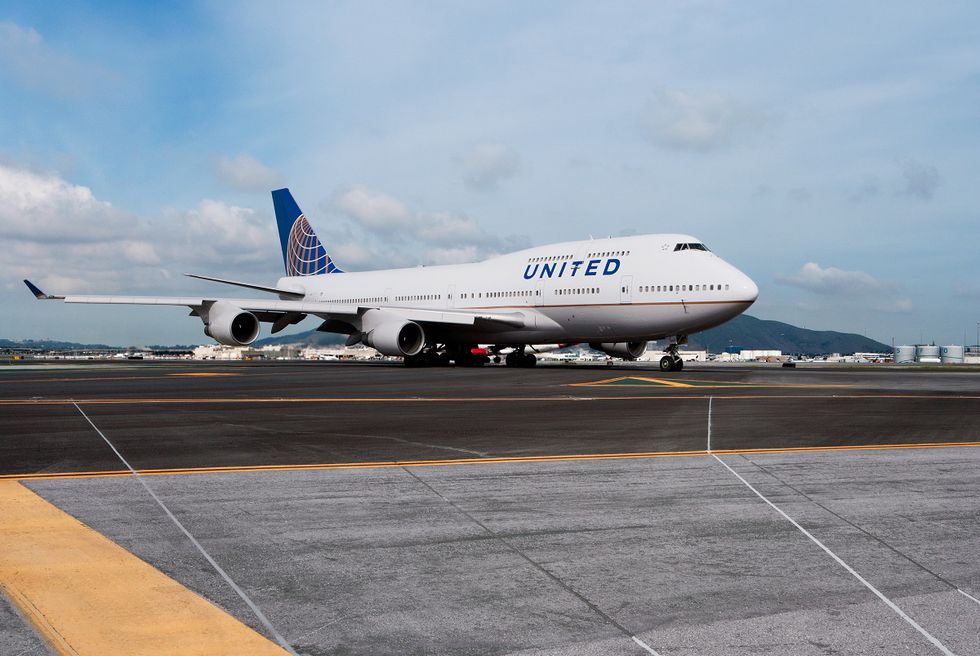 The Boeing 747-400 – Queen of the Skies
Better known as the Queen of the Skies, the 747 has left a lasting impression on customers and crew throughout her 47 years of service. As this aircraft heads into retirement on November 7, it will continue to be best known for its humpback silhouette. Additional modifications have been made to several of the 747 aircraft to be used for special purposes. These include the transformations of 747s in order to be used for SOFIA –the only flying infrared astronomy laboratory, Air Force One for the President, Dreamlifters – created to fly 787 parts that were too large for other forms of transportation and space shuttle carriers. The 747-400 is one of the only aircraft with an upper deck, and it is also one of the fastest passenger aircrafts in service with a cruise speed of 567 mph, which is nearly three times faster than a Formula One racecar.
Look back on the Queen's history before she flies off into the sunset.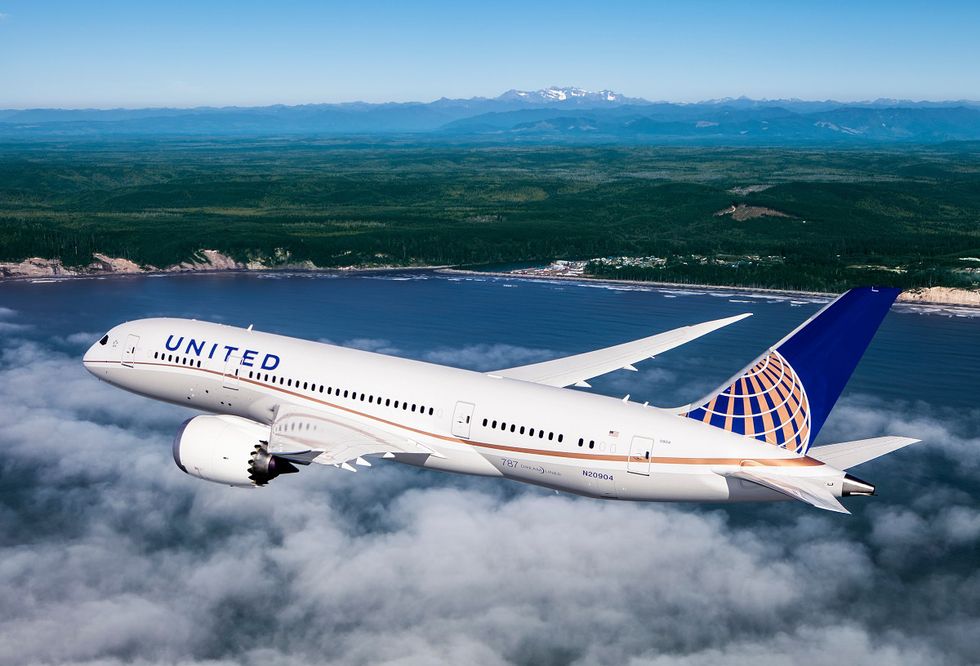 The Boeing 787 - Dreamliner
Dreaming of the Boeing 787? That's probably because this aircraft is also referred to as the Dreamliner. As Boeing's most fuel efficient aircraft, the 787 provides improved ride quality during turbulence and also gives back to the environment — the 787 is 20% more efficient than a traditional 767. On top of that, the Dreamliner has the largest windows on a passenger plane, allowing for maximum visibility, and also features smart glass windows that dim electronically so there's no need to close the shades. These are just a few of the enhancements you'll experience when flying on the 787 Dreamliner.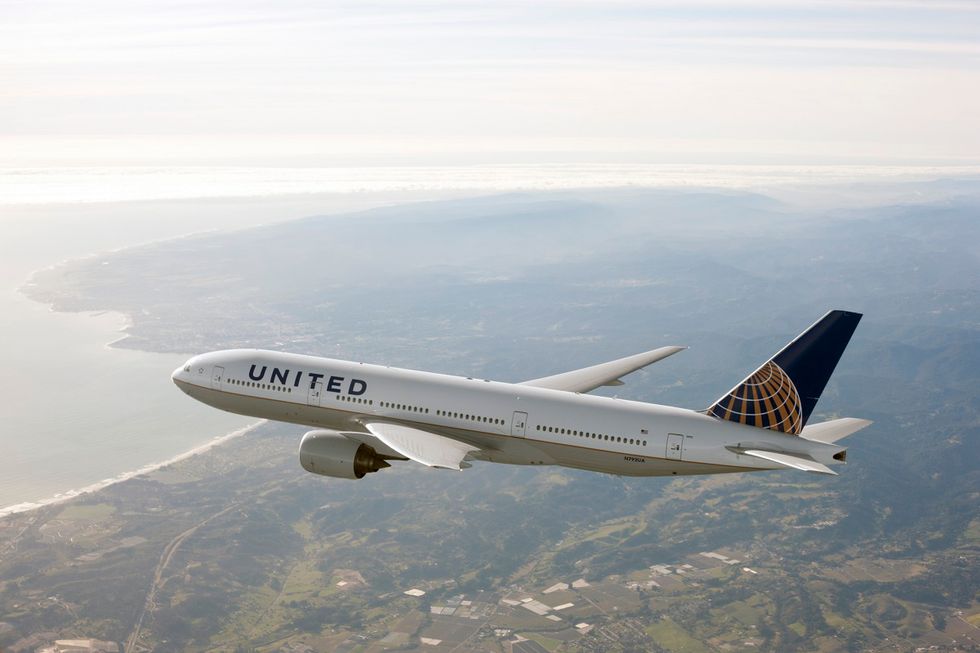 The Boeing 777-300ER
Meet the 'New Spirit of United.' The all-new 777-300ER was delivered in December 2016 and 13 additional aircraft will be entering our fleet over the next several years. Designed with comfort in mind, the interior offers more space for passengers with enhanced features including LED mood lighting that changes based on the environment and stages of the flight, higher ceilings and more room in overhead bins. Even more unique to the 777-300ER is United Polaris®, our international business class experience. This premium cabin travel gives the customer the full experience, from the all new custom-designed lounges to the ultimate inflight experience – including Saks Fifth Avenue bedding, sleep-themed amenities, a signature beverage service and a dining service that features fresh and seasonal ingredients from around the world.
To experience one of these aircrafts for yourself, visit united.com or use the United app.
We know people are taking a second look at their travel plans right now. If you're scheduled to travel March 10 – May 31, 2020 and would like to change your plans, there is no fee to do so, regardless of when you purchased your ticket or where you're traveling. This is in addition to our previous waiver, which waives all change fees – domestic and international – for tickets purchased March 3 – April 30, 2020. This is available for any of United's published nonrefundable fares. If you decide to cancel your flight, you can retain the value of your ticket to be applied to a new ticket without a fee. These electronic travel certificates are now valid for 24 months from the date they were issued. This includes all currently valid electronic certificates and all new ones issued on or after April 1, 2020. You might not see this policy change reflected everywhere right away – we appreciate your patience as we work to make that happen.
Eligible travelers on domestic flights and international tickets can request a refund on united.com or may call our contact centers if their flights have been severely adjusted or service to their destination suspended either due to government mandates or United schedule reductions related to COVID-19.
Certain tickets cannot be changed on united.com or the mobile app, including tickets booked through another airline (if the ticket receipt does not begin with 016). Please contact the original ticketing airline for changes.
Follow the steps below to stay up to date, change or cancel your flight.

Change your current flight:
On the united.com homepage, select "My Trips" and enter your flight information to retrieve your flight.
Select "Change flight" and then "Edit" to make the following changes:

Date of travel or destination
Add a flight
Remove a flight

Select "Continue" and choose a new flight option
Continue through booking to confirm your new flight
Note: The change fee will display as waived, but any difference in fare may apply.
Cancel your flight and rebook later:
On the united.com homepage, select "My Trips" and enter your reservation information to retrieve your flight
Select "Cancel flight"
Confirm flight cancellation
If you have future flight credit, when you return to the reservation, select "Use Future Flight Credit" to shop for new flights and apply the credit towards a new flight.
Canceling or changing an award flight:
When you select "Cancel flight," you will have the option to cancel your award reservation and redeposit the miles or to cancel your award reservation and use those miles for another trip in the future.
*We're currently experiencing heavy traffic to united.com. If you experience an error while trying to change or cancel your flight, please try again later.
Click through the slideshow below for more detailed instructions:
​Start on the United homepage: ​
User can select 'My Trips' on the homepage widget to find and retrieve their reservation.
When and where possible, we are working to repatriate travelers who are stranded abroad in the wake of the COVID-19 crisis. Our teams are working closely with government officials here in the U.S. as well as in other countries where flying has been restricted to gain the necessary approvals to operate service. In regions where government actions have barred international flying, we have coordinated with the the U.S. State Department and local government officials to re-instate some flights. Additionally, we have been operating several extra flights to countries in Central America and South America as we continue to play a role in connecting people and uniting the world.
We have operated more than 68 repatriation flights from Panama City, Guatemala City, Quito, Lima, San Pedro Sula, Tegucigalpa and Roatan, bringing nearly 9,200 people home. We will continue working with government officials to operate extra flights to Houston from Quito, San Pedro Sula, Tegucigalpa and from Lima to Washington Dulles and beginning April 5, we will begin operating multiple charter flights between Delhi and San Francisco. We continue to review more opportunities for flights between the United States and other countries to bring citizens home.
Video provided by the U.S. Embassy Ecuador of Americans returning home on United.

Additionally, our Customer Solutions and Recovery team is working with customers in the following markets to rebook them on flights back to the United States as capacity allows, either on our aircraft or on one of our airline partners' planes:

Quito, Ecuador
Managua, Nicaragua
Roatan, Honduras
San Pedro Sula, Honduras
Amsterdam
Brussels
Munich
Singapore
Tokyo-Haneda
Seoul, South Korea
Melbourne, Australia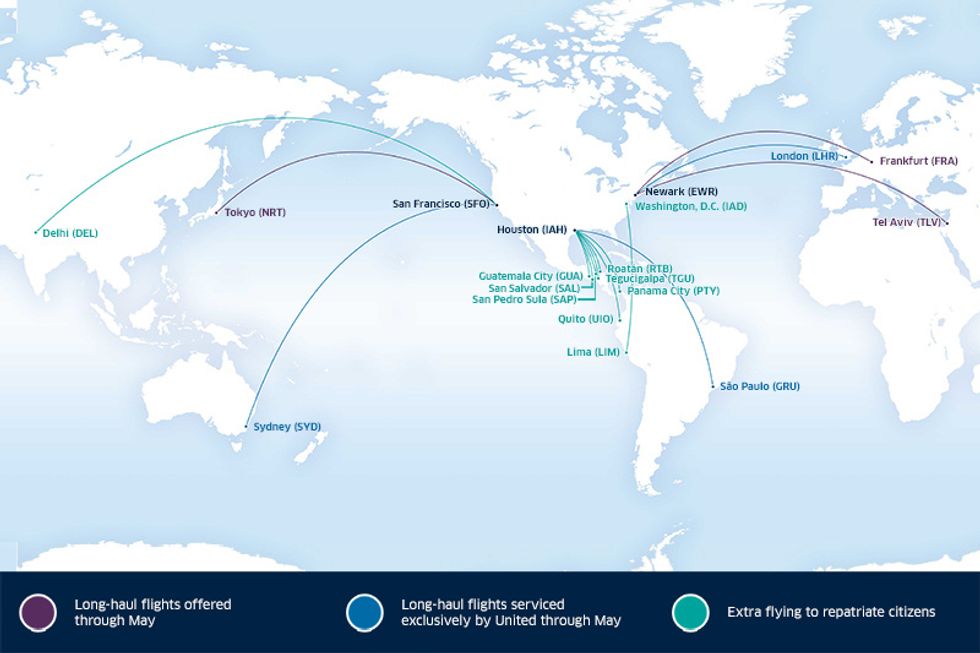 We also recently reinstated several international flights back into our schedule to support customers and essential businesses which depend on these routes. As a result, we will be the only airline to offer service between Newark/New York and London, San Francisco and Sydney, as well as Houston and São Paulo, Brazil.

Calling all AvGeeks and travelers! Here's a fun way to take your next video call….from a United Polaris® seat, the cockpit or cruising altitude. We're introducing United-themed backgrounds for use on Zoom, a video conferencing tool that many people are using to stay connected.
So for your next meeting or catch up with friends and family, download the app to either your computer or mobile device to get started. If you've already downloaded Zoom you can skip ahead to updating your background image (see instructions below).
Start here by downloading your favorite United image to your computer or mobile device. Just click "download" in the bottom left corner of the image.
Next go to your Zoom app (you'll need to download the app to access backgrounds) and click on the arrow to the right of your video camera icon in the bottom of the screen.
From here select, "choose virtual background" to upload your uniquely United photo.
Together, we are facing an unprecedented challenge. United Together, we rise to meet that challenge.
Check out our newest destinations
United Airlines
united
We continue to work with government officials to bring Americans home. In addition to flights from Central & South America, we have charter flights planned from India. Learn more about our repatriation efforts in the wake of COVID-19 here:
uafly.co/3aExaOL
#UnitedTogether
United Airlines
united
When
@RocheDia
needed to ship a vital component of a COVID-19 testing unit from New Jersey to Florida, United Cargo jumped in to help. Read about how this part will allow
@MayoClinic
to process hundreds of tests per day for cases in the Southeastern U.S.
uafly.co/2UzOAGW
United Airlines
united
International schedule update: We know some people around the globe are displaced and still need to get home. We are reinstating some international flights over the next few days and will continue to fly six daily international flights through May.
uafly.co/3a5Dj6p
United Airlines
united
We have extended our change fee waiver to cover travel through May 31, 2020: - You can change or cancel your flight on
united.com
or through the app – a phone call is not required - For the latest on our commitment to your safety, visit
united.com/coronavirus
We Are United
weareunited
Shoutout to our operations team, who are working to properly park, maintain and store many aircraft in the
#BeingUnited
fleet. These aircraft are being housed across our seven hubs, maintenance facilities in CLE and MCO as well as at offsite facilities in New Mexico and Arizona.
We Are United
weareunited
Tomorrow, Oscar and Scott will host a companywide town hall to discuss the latest developments in managing the effects of the coronavirus (COVID-19). You can join the livestream event at 1:20 p.m. CT here:
uafly.co/39AV25m
We Are United
weareunited
Tomorrow, Oscar and Scott will host a companywide town hall to discuss the latest developments in managing the effects of the coronavirus (COVID-19). You can join the livestream event at 1:20 p.m. CT here:
uafly.co/39AV25m
.
Watch our most popular videos
Copyright © 2020 United Airlines, Inc.
All rights reserved.
Indicates an external site that may or may not meet accessibility guidelines.
Scroll to top
Scroll to top