5 monumental Boeing planes in United's history
Our relationship with Boeing dates back to 1933, and we continue to share a partnership today. Over the past 84 years, we have continued to increase the number and model types of our Boeing aircrafts. Each of the aircrafts that have been introduced into our fleet has played a role in not only enhancing our aircraft's efficiency, but also our operations and capabilities. With each aircraft comes unique facts and features that distinguishes one from the other. These five Boeing aircraft specifically stand out in United and Boeing's history together.
The Boeing 727
What started as a risky proposal with varying demands from customers, the Boeing 727 became one of the bestselling commercial aircrafts in history. In 1960, Boeing announced the three engine aircraft with orders from United, which later took its first flight in 1962. The early 727 had a very distinctive appearance with a rakish T-shaped tail and three rear engines. Throughout its 22 year run, it made both short and cross-country journeys. You can still climb aboard one of our 727 aircrafts, which has its own exhibit at the Museum of Science and Industry in Chicago. You can learn more about the Boeing 727 and hear what it's like to fly one from a few of our pilots who volunteer at the exhibit.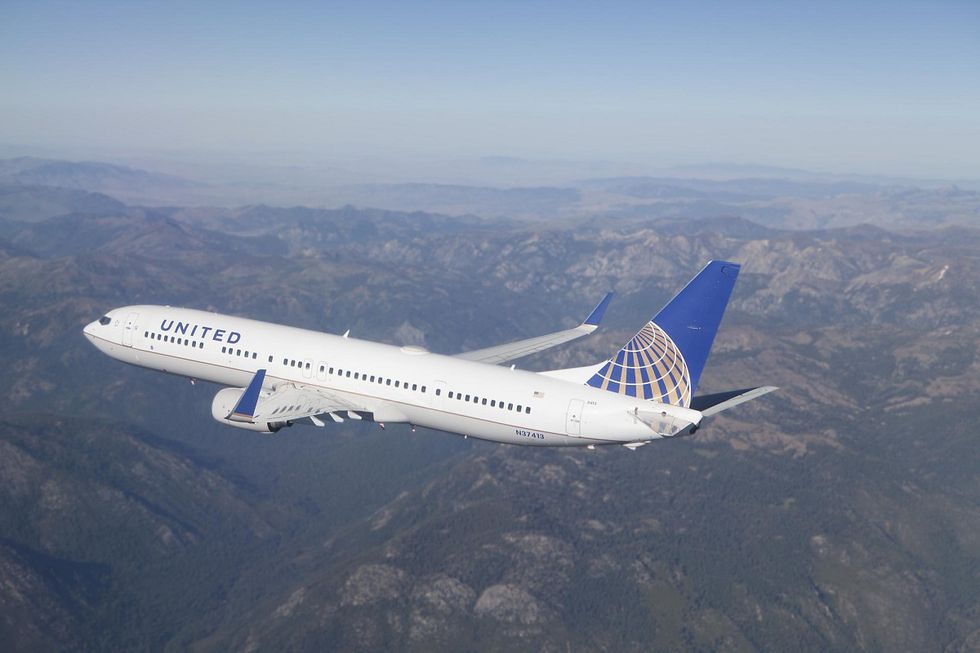 The Boeing 737
Delivered in 1968, we were the first domestic airline to order the Boeing 737, and with its Next Generation models, this aircraft continues to remain in our current fleet. The 737 was built to operate self-sufficiently, giving the aircraft the ability to fly onto unpaved runways in remote locations, if necessary. There are currently three different types of Next Generation Boeing 737 models in our fleet, with 61 737 MAX 9 and 100 737 MAX 10 models on order, bringing the total to just under 500 aircrafts in our 737 fleet. Designed with less maintenance required, more overhead bin space and superior fuel efficiency, deliveries of our 737 Max 10s will begin in late 2020.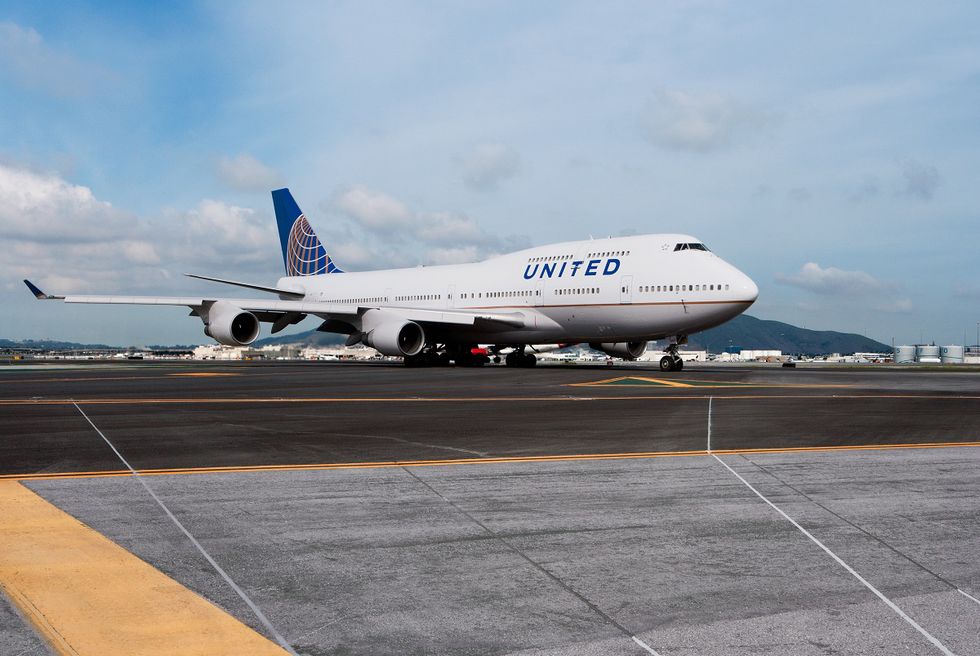 The Boeing 747-400 – Queen of the Skies
Better known as the Queen of the Skies, the 747 has left a lasting impression on customers and crew throughout her 47 years of service. As this aircraft heads into retirement on November 7, it will continue to be best known for its humpback silhouette. Additional modifications have been made to several of the 747 aircraft to be used for special purposes. These include the transformations of 747s in order to be used for SOFIA –the only flying infrared astronomy laboratory, Air Force One for the President, Dreamlifters – created to fly 787 parts that were too large for other forms of transportation and space shuttle carriers. The 747-400 is one of the only aircraft with an upper deck, and it is also one of the fastest passenger aircrafts in service with a cruise speed of 567 mph, which is nearly three times faster than a Formula One racecar.
Look back on the Queen's history before she flies off into the sunset.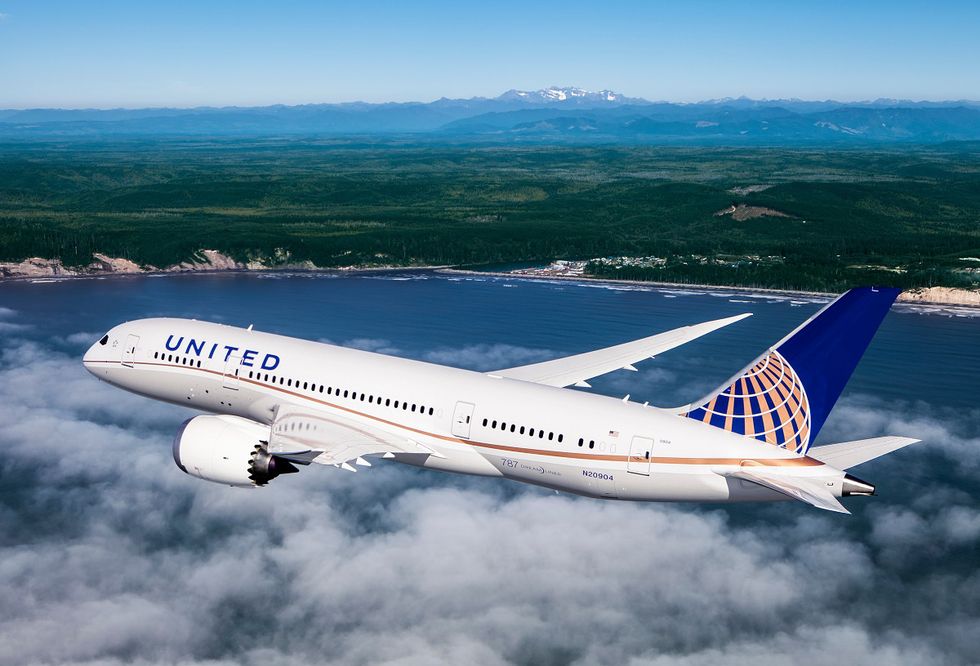 The Boeing 787 - Dreamliner
Dreaming of the Boeing 787? That's probably because this aircraft is also referred to as the Dreamliner. As Boeing's most fuel efficient aircraft, the 787 provides improved ride quality during turbulence and also gives back to the environment — the 787 is 20% more efficient than a traditional 767. On top of that, the Dreamliner has the largest windows on a passenger plane, allowing for maximum visibility, and also features smart glass windows that dim electronically so there's no need to close the shades. These are just a few of the enhancements you'll experience when flying on the 787 Dreamliner.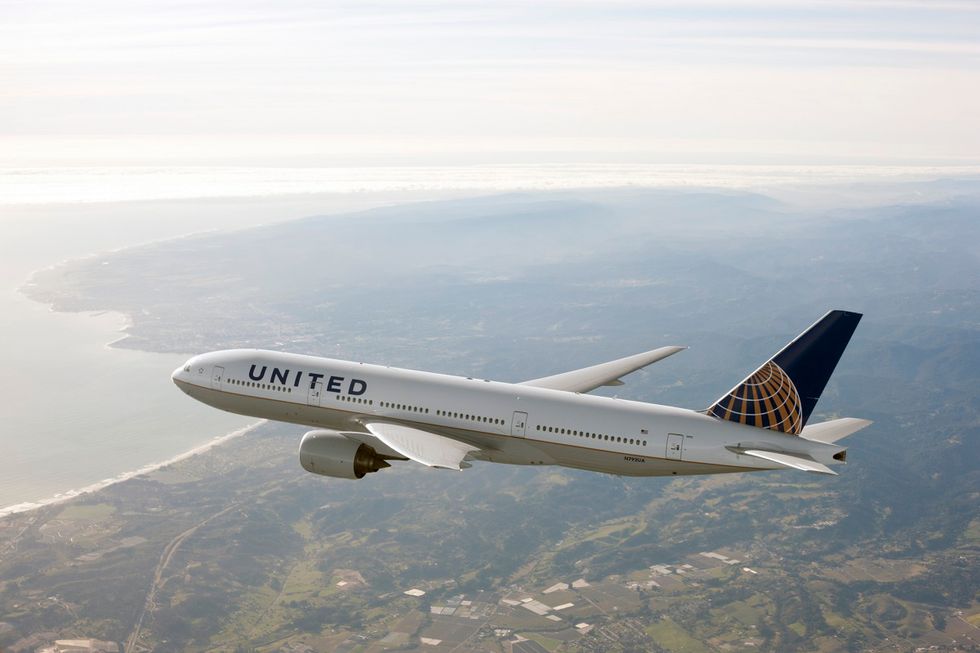 The Boeing 777-300ER
Meet the 'New Spirit of United.' The all-new 777-300ER was delivered in December 2016 and 13 additional aircraft will be entering our fleet over the next several years. Designed with comfort in mind, the interior offers more space for passengers with enhanced features including LED mood lighting that changes based on the environment and stages of the flight, higher ceilings and more room in overhead bins. Even more unique to the 777-300ER is United Polaris®, our international business class experience. This premium cabin travel gives the customer the full experience, from the all new custom-designed lounges to the ultimate inflight experience – including Saks Fifth Avenue bedding, sleep-themed amenities, a signature beverage service and a dining service that features fresh and seasonal ingredients from around the world.
To experience one of these aircrafts for yourself, visit united.com or use the United app.
We will continue building out our already expansive route network next year, adding flights to some attractive leisure destinations in the United States and the Caribbean.
Our hometown hub, Chicago O'Hare International Airport, will be the beneficiary of three of those new routes, which include Santa Barbara, California; Pasco, Washington; and Vail, Colorado. Rounding it out, United will add service from Denver to Nassau, Bahamas, and from Houston to Spokane, Washington. Tickets for all of these destinations are on sale now.
The Denver-Nassau route will begin on March 7, 2020, followed by Chicago-Santa Barbara, Chicago-Pasco, Chicago-Vail and Houston-Spokane on June 4. When that time comes, United will be the only airline offering nonstop service between Denver and Nassau and Chicago and Pasco.
All of these routes will open up a world of connection possibilities for customers living in each market. They'll also be scheduled to give flyers optimal arrival and departure time options. For instance, a passenger going from Chicago to Santa Barbara will have a flight option that departs O'Hare at 7:45 p.m. local time, arriving at Santa Barbara Airport at 10:30 p.m. That's ideal for business travelers.
"We want to offer customers the very best schedule, the best network and the most flight options in the industry," said Ankit Gupta, United's vice president of Domestic Network Planning.
The Boeing 737-800 aircraft will serve the Denver-Nassau route. Passengers going from Chicago to Santa Barbara and from Chicago to Vail will fly on the 737-700. United's 76-seat Embraer 175 aircraft, equipped with United First, Economy Plus and United Economy class seats, will operate on the Chicago-Pasco and Houston-Spokane routes.
You'll find flight times and additional details in the grid below. For more information and to book your tickets, visit
united.com
or download the United mobile app.
Depart

Arrive

Frequency

Duration

Chicago (ORD)

7:45 p.m.

Santa Barbara (SBA)

10:30 p.m.

Daily

Year-round

SBA

11:20 p.m.

ORD

5:20 a.m.

Daily

Year-round

ORD

8:00 p.m.

Pasco (PSC)

10:24 p.m.

Daily

Year-round

PSC

11:38 p.m.

ORD

5:20 a.m.

Daily

Year-round

ORD

4:00 p.m.

Vail/Eagle (EGE)

5:54 p.m.

Daily

Summer seasonal

(June 4 through September 6, 2020)

EGE

9:00 a.m.




ORD

12:45 p.m.

Daily

Summer seasonal

(June 4 through September 7, 2020)

Denver (DEN)

9:56 a.m.

Nassau (NAS)

4:00 p.m.

Once a week on Saturdays

Year-round

(with a break from mid-August through late-October)

NAS

11:37 a.m.

DEN

2:43 p.m.

Once a week on Saturdays

Year-round

(with a break from mid-August through late-October)

Houston (IAH)

9:32 p.m.

Spokane (GEG)

11:32 p.m.

Daily

Summer seasonal

(June 4 through August 17, 2020)

GEG

11:55 p.m.

IAH

6:17 a.m.

Daily

Summer seasonal

(June 4 through August 17, 2020)
Right now, around the world, brave members of America's armed forces are on duty, defending our freedom and upholding our values.
When not laser-focused on the mission at hand, they're looking forward to the day when their service to our nation is fulfilled and they can reunite with their families.
They are also imagining how they can use their hard-earned skills to build an exciting, rewarding and important career when they return home.
I want them to look no further than United Airlines.
That's why we are focused on recruiting, developing and championing veterans across our company, demonstrating to our returning women and men in uniform that United is the best possible place for them to put their training, knowledge, discipline and character to the noblest use.
They've developed their knowledge and skills in some of the worst of times. We hope they will use those skills to keep United performing at our best, all of the time.
That's why we are accelerating our efforts to onboard the best and the brightest, and substantially increasing our overall recruitment numbers each year.
We recently launched a new sponsorship program to support onboarding veterans into United and a new care package program to support deployed employees. It's one more reason why United continues to rank high - and rise higher - as a top workplace for veterans. In fact, we jumped 21 spots this year on Indeed.com's list of the top U.S workplaces for veterans. This is a testament to our increased recruiting efforts, as well as our efforts to create a culture where veterans feel valued and supported.
We use the special reach and resources of our global operations to partner with outstanding organizations. This is our way of stepping up and going the extra mile for all those who've stepped forward to answer our nation's call.
We do this year-round, and the month of November is no exception; however, it is exceptional, especially as we mark Veterans Day.
As we pay tribute to all Americans who have served in uniform and carried our flag into battle throughout our history, let's also keep our thoughts with the women and men who are serving around the world, now. They belong to a generation of post-9/11 veterans who've taken part in the longest sustained period of conflict in our history.

Never has so much been asked by so many of so few.... for so long. These heroes represent every color and creed. They are drawn from across the country and many immigrated to our shores.

They then freely choose to serve in the most distant and dangerous regions of the world, to protect democracy in its moments of maximum danger.
Wherever they serve - however they serve - whether they put on a uniform each day, or serve in ways which may never be fully known, these Americans wake up each morning willing to offer the "last full measure of devotion" on our behalf.
Every time they do so, they provide a stunning rebuke to the kinds of voices around the world who doubt freedom and democracy's ability to defend itself.
Unfortunately, we know there are those who seem to not understand – or say they do not - what it is that inspires a free people to step forward, willing to lay down their lives so that their country and fellow citizens might live.
But, we – who are both the wards and stewards of the democracy which has been preserved and handed down to us by veterans throughout our history – do understand.
We know that inciting fear and hatred of others is a source of weakness, not strength. And such divisive rhetoric can never inspire solidarity or sacrifice like love for others and love of country can.
It is this quality of devotion that we most honor in our veterans - those who have served, do serve and will serve.
On behalf of a grateful family of 96,000, thank you for your service.
Humbly,
Oscar
Each year around Veterans Day, Indeed, one of the world's largest job search engines, rates companies based on actual employee reviews to identify which ones offer the best opportunities and benefits for current and former U.S. military members. Our dramatic improvement in the rankings this year reflects a stronger commitment than ever before to actively recruiting, developing and nurturing veteran talent.
"We've spent a lot of time over the past 12 months looking for ways to better connect with our employees who served and attract new employees from the military ranks," said Global Catering Operations and Logistics Managing Director Ryan Melby, a U.S. Army veteran and the president of our United for Veterans business resource group.
"Our group is launching a mentorship program, for instance, where we'll assign existing employee-veterans to work with new hires who come to us from the armed forces. Having a friend and an ally like that, someone who can help you translate the skills you picked up in the military to what we do as a civilian company, is invaluable. That initiative is still in its infancy, but I'm really optimistic about what it can do for United and for our veteran population here."
Impressively, we were the only one of our industry peers to move up on the list, further evidence that we're on a good track as a company.
Scroll to top