Updated October 13, 2016
In honor of National Hispanic Heritage Month, we've asked a few of our team members to share stories and tips from their home countries.
Cuba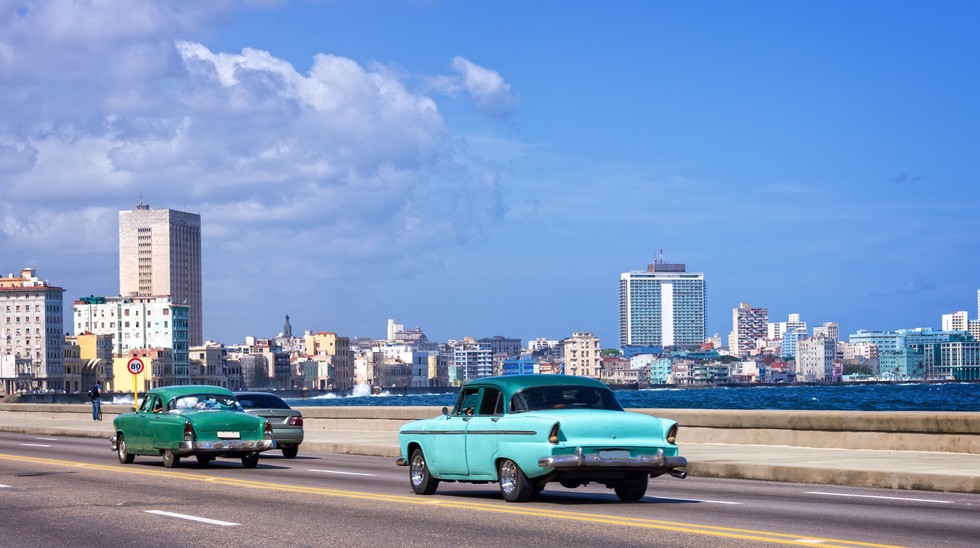 Malecòn, the main road and seawall along the coast in Havana, Cuba.
Below meet Hermes as he shares his memories and tips from his home country of Cuba. His family moved from Cuba to Madrid in 1970 when he was seven years old.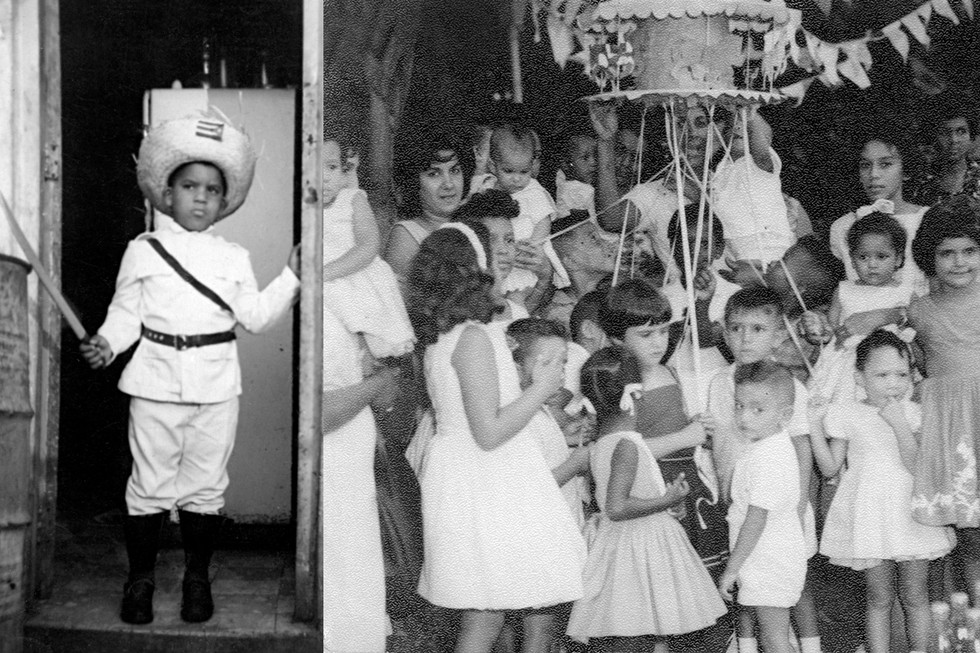 Pictured left is a young Hermes sporting a traditional Cuban attire. On the right is a childhood celebration in Havana.
Hermes Pineda - Managing Director of Airport Operations and Cargo Human Resources

Cuban culture is unique in the Caribbean. Cuban people love music and we love to dance. For many years, Havana was the epicenter of the Caribbean for aspiring musicians looking to make it big, and many did, like Celia Cruz and Benny More. Today, Cubans continue to love their music, and also relish sports like baseball, boxing, and track and field. In addition, the art scene there, led by many wonderful — but not well-known — painters and sculptors, is exploding.
As in many other Caribbean countries, food and drink are an important part of Cuban life. Thinly sliced green plantains, and rice and black beans are staples. Seafood is always great there; after all, it is the largest island in the Caribbean. Roasted pork is a delicacy typically reserved for festive times or special occasions. If you visit, look for small, family-owned restaurants for the most authentic cuisine. A Cuba Libre made with Havana Club rum is a delicious traditional drink.
I'm excited to go back once United resumes service to Havana in November. Of course I'm curious to see the people and places after all these years. My half-brother still has family and friends there, so I am looking forward to reconnecting with them. Cuban people are warm and welcoming, and they're happy that more Americans will be coming to the island.
When you visit, skip the tourist traps and get out into the local neighborhoods and the countryside to see Cuba for what it really is. Walk around and meet people, sample the food and experience all that it has to offer. In Havana, go and see the Malecòn, the main road and seawall along the beachfront. Seek out the now up-and-coming artists; many of them are becoming more publicized now, and art dealers are taking notice. The squares or, plazas, in Cuba are actually quite similar to those in Spain and Italy, with painters on the corners selling their work.
Peru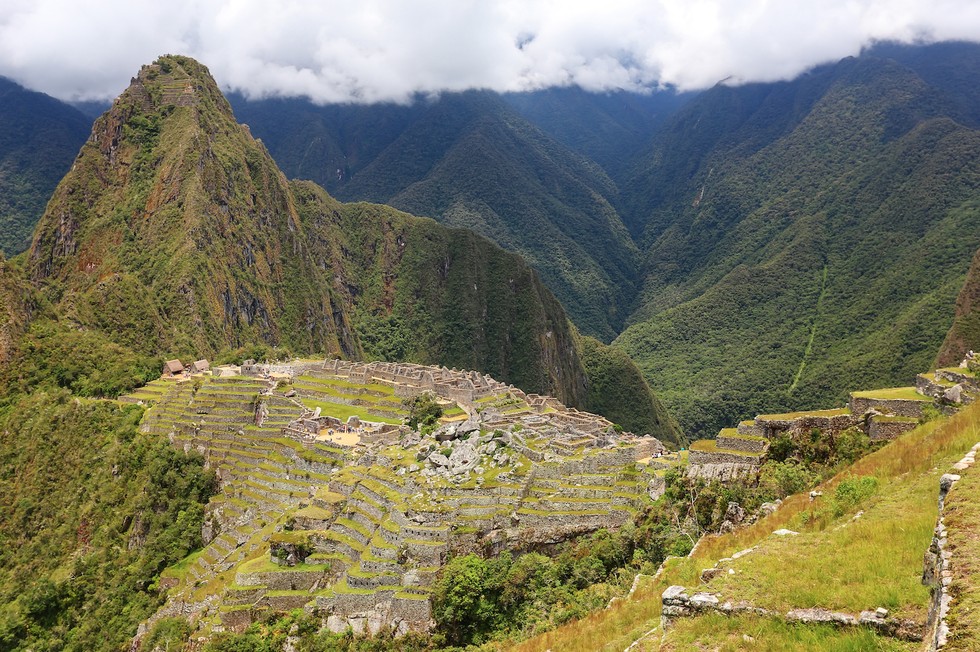 Machu Picchu, an Incan citadel set high in the Andes Mountains in Peru.
Below meet Hector and Patty as they share insights and recommendations from their home country of Peru.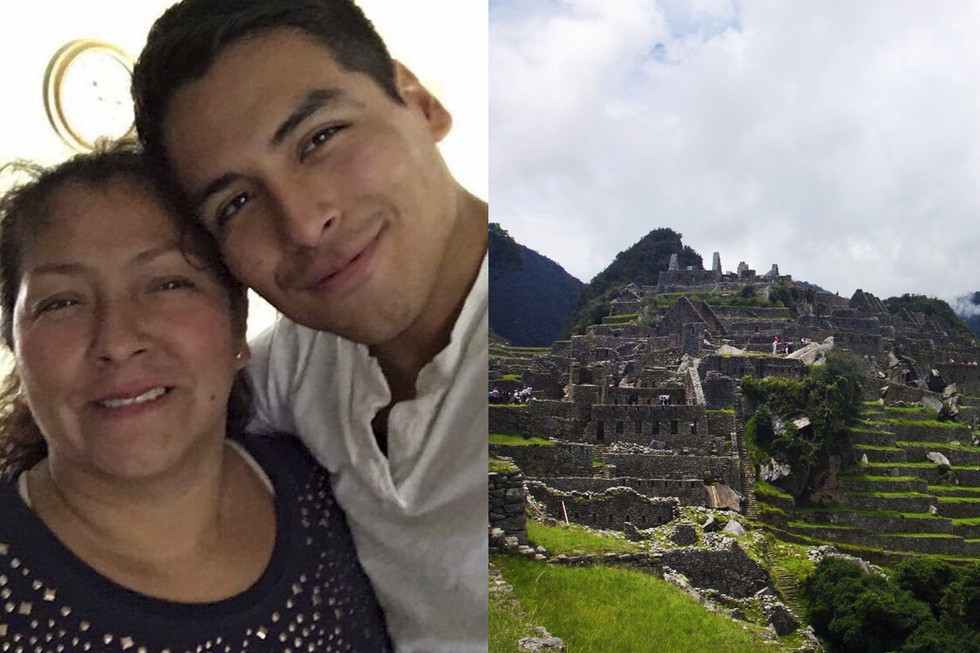 Above left Hector with his mom, pictured right is Machu Picchu, a main attraction in Peru.
Hector Calderon – Dulles based ramp supervisor

Home to Machu Picchu and the capital of the Incan Empire, visiting Peru is a life-changing experience. Though our family moved to the U.S., we still have relatives in Baranco, a district of Lima where my mom lived. Similarly to many Hispanic countries, Peru is very family-oriented. It is common for many generations to live together – it is actually pretty rare for people to move out of their family home.
Tradition and history are very important to Peruvians and are easily maintained due to generations living so close together. We share traditional meals and really enjoy home cooking. Unlike in the U.S., there aren't many big corporations and most of the restaurants are mom and pop shops serving up traditional Peruvian dishes like ceviche. Ceviche is a seafood dish made from raw fish that has been marinated in citrus juice and mixed with vegetables such as onions and tomatoes. This dish pairs perfectly with pisco, Peru's high-proof spirit made from distilled grapes.
Additionally, there's plenty to see in Peru. Of course, there is Machu Picchu, where the archaeological remains from the Incan Empire are still very much intact. If you visit Peru you will undoubtedly visit this site where buildings, walls, stairs and life from our ancestors can still be seen. It's surreal to know that this was once the home to Incans, at what was the peak of the empire's power.
Above Patty is hiking on the Inca Trails.
Patty Alvitez – Portland based airport operations supervisor

I moved to the U.S., but have many relatives, including my parents, who still live in Lima. When I go back to Peru I always go straight to my parent's home. We love to go to a restaurant called La Rosa Nautica. It's a fine dining restaurant on the ocean pier very close to Miraflores, an upscale residential and shopping district. It's a great place to spend special occasions. You'll definitely need to try a pisco sour, a Peruvian drink made from pisco, egg whites and lime juice.
First, you should head to Aguas Calientes, a three-and-a-half hour train ride from Cusco where you can spend the day hiking, eating delicious foods and if you are like me and love shopping, there are plenty of great shops to peruse. I recommend spending the night in Aguas Calientes and waking up early to see the sunrise on Machu Picchu. That morning you can take a 15-minute van to Machu Picchu. It is truly the most beautiful sight.
Another attraction to see are the Inca Trails that stretch between the city of Cusco and all the way to the ruins of Machu Picchu. There are many different trail routes that you can take with varying difficulty levels, but it's an amazing way to see the gorgeous countryside, rivers, waterfalls, animals and the Andes Mountains. Some trail routes lead to the Cocalmayo hot springs, which is also a bonus.
Mexico City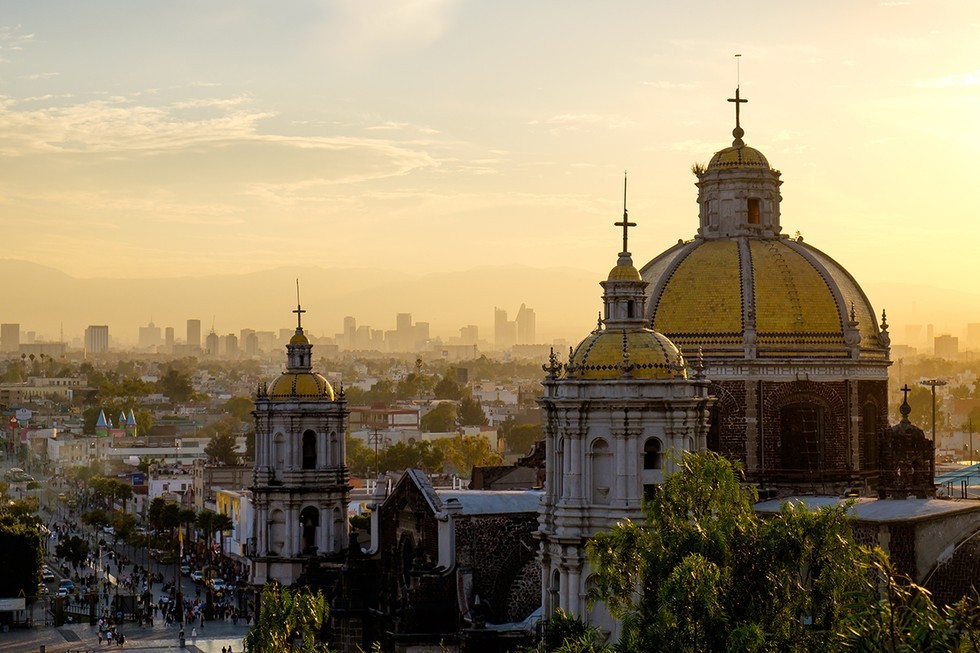 This year, United is celebrating its 50 th year serving Mexico. Below are stories about what you can expect to find and what you should do when visiting Mexico City.

Mexico's all-inclusive resorts and gorgeous beaches make it a popular vacation destination. Traveling inward from the beaches to some of Mexico's landlocked areas is where you will find some of Mexico's most historical districts.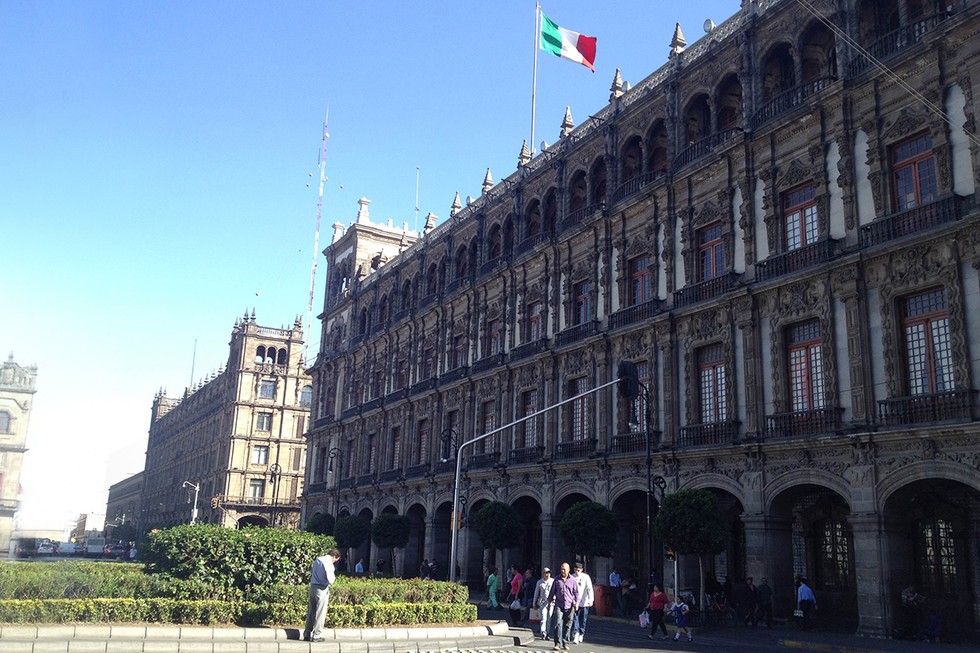 Zocalo is the main square of Mexico city, and was once the Aztec's ceremonial center.
Ricardo Albarran Sanchez – Denver based Flight Attendant
Mexico City is a blend of a modern, cosmopolitan city mixed with remnants from the city's past. There are high-rise buildings, amazing architecture, the people are always welcoming and the population is growing rapidly. Churches, temples and even a castle remain from years of conquistadors. The Chapultepec Castle dates back to the 1700's when it was home to royalty. Today, Mexico's National History Museum lives in the castle, I highly suggest checking it out.

Ricardo also suggests traveling just 50 miles south of Mexico City where you'll find the small country town of Cuernavaca, the perfect place for rest and relaxation. Locals enjoy visiting Cuernavaca to socialize, catch up on politics and to enjoy time out from the day to day rush. Think of it as the Hamptons of Mexico City, only full of Mexican tradition and culture.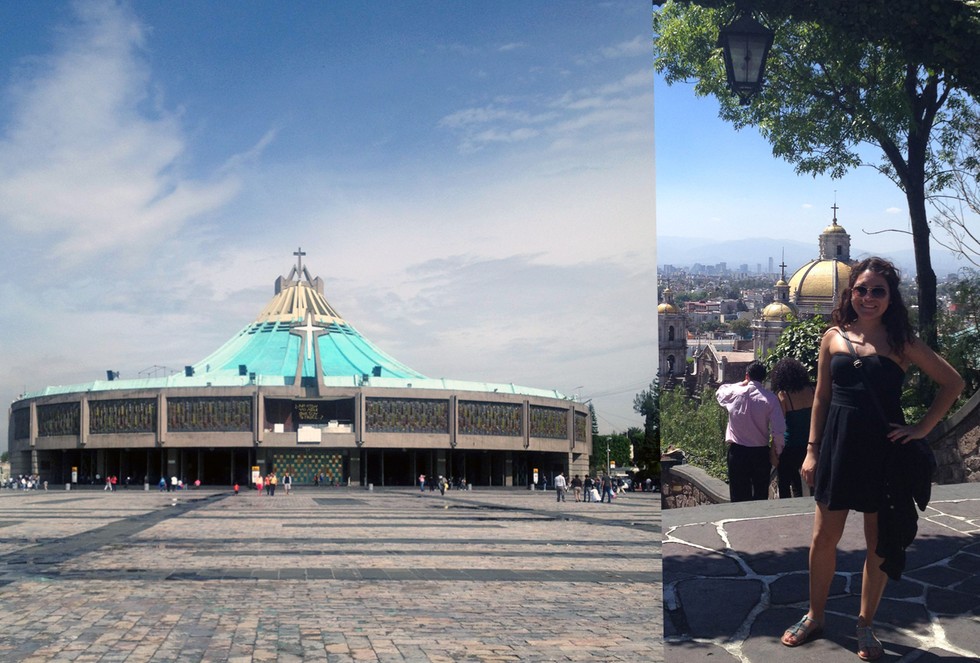 Pictured left is the Basilica of Our Lady of Guadalupe. On the right is Arlette overlooking Mexico City.
Arlette Martinez - Cargo Analysis Representative, Chicago

My dad lived in Guanajuato and my mom lived in Hidalgo, both states are very close to Mexico City, in Central, Southern Mexico. I still have a lot of family there, which gives me an excuse to visit almost once a year. Each neighborhood has a plaza that is brimming with authentic Mexican culture. Locals congregate in the plazas to enjoy shops, vendors selling artifacts, traditional Mexican restaurants and street food. My favorite plazas are in Coyoacan, which is a historic borough in Mexico City's Federal District, and Zocalo which is the main plaza in Mexico City and once the center of the Aztec capital.
Just 30 minutes away from Zocalo is the Basilica of Our Lady of Guadalupe, which is one of the world's most visited Catholic shrines. Even if you're not interested in religion the Basilica's architecture is truly unique.
Nicaragua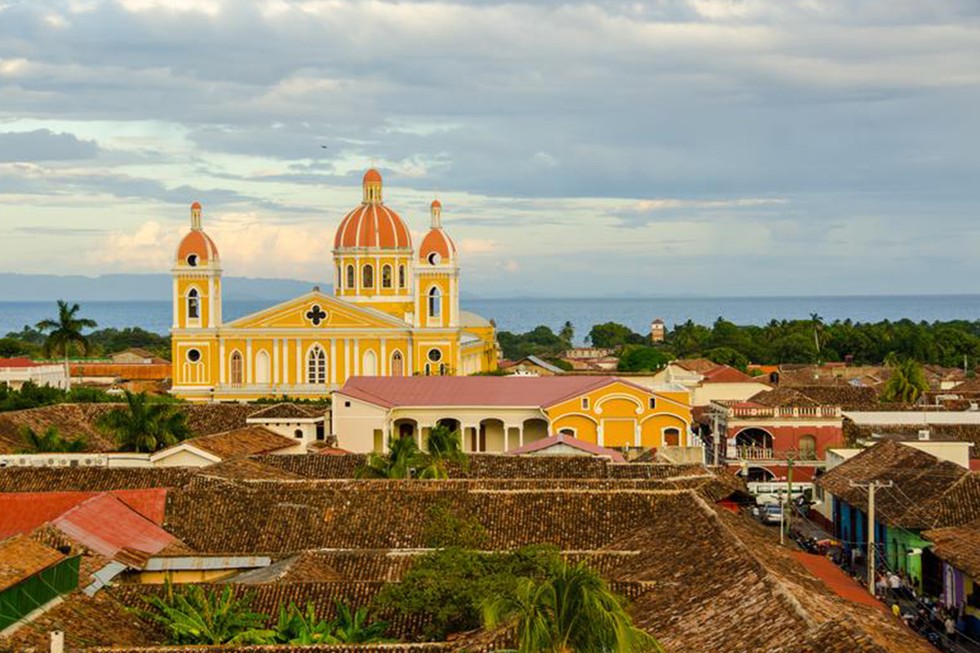 Cathedral of Granada
Below meet Francisco and Ana as they share stories and tips from their home country of Nicaragua.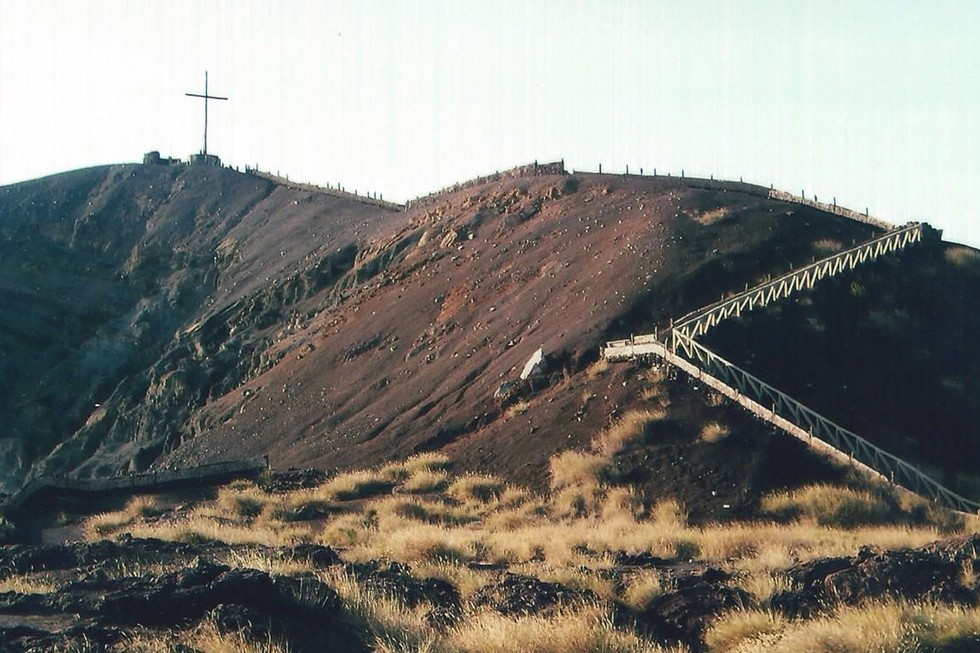 La Cruz de Bobadilla is a cross planted at the tip of the volcano to drive away evil.
Francisco Maestas - Airport Operations Customer Service Manager, Houston

My family is from Somoto, a city in northern Nicaragua. I love visiting my family in Nicaragua, my grandparents lived in a small town called Leon. When you visit Nicaragua you must see the Granada, the Spanish colonial ruins that survived numerous invasions. Also visiting the Masaya Volcano is a must. The volcano is still active, but you can hike up it and tour the underground tunnels that were created by flowing lava. My favorite memory is swimming in Laguna de Xiloa, a volcanic crater that is filled with fresh water — the aquatic life and snorkeling is amazing.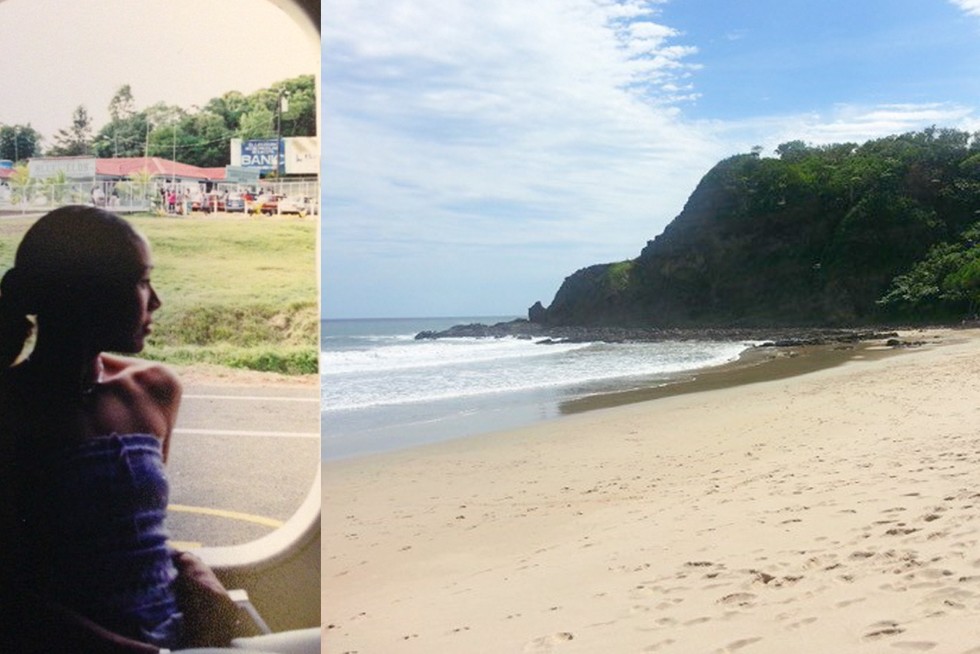 Above left Ana arrives at Corn Island, pictured right is surf town, San Juan del Sur
Ana Carranza - Ramp Service Employee, Los Angeles

When you come to Nicaragua you will notice how welcoming the locals are, and how diverse the country is from its people to its geography. The Corn Islands off the Atlantic coast offer a serene atmosphere for relaxing — you won't believe that you're still in Nicaragua with how mellow the islands are. On the pacific side there is the vibrant San Juan del Sur,, a coastal town known for its exuberant surf community. The best time to come to Nicaragua is during Semana Santa, or Holy Week, at the end of March. There are tons of festivities, carnivals and the beaches come alive with people enjoying time with their loved ones.