The best National Parks to visit all year round
National parks can be a refuge from the noise and hectic pace of everyday urban and suburban life — America's special places in nature. But during the summer peak season, they can be as busy as cities. Smart travelers visit between November and March when most parks are less crowded and accommodation choices are discounted. These national parks are especially worthwhile to visit and they're all close enough to major airports to make a three-day weekend getaway possible.
Yosemite, California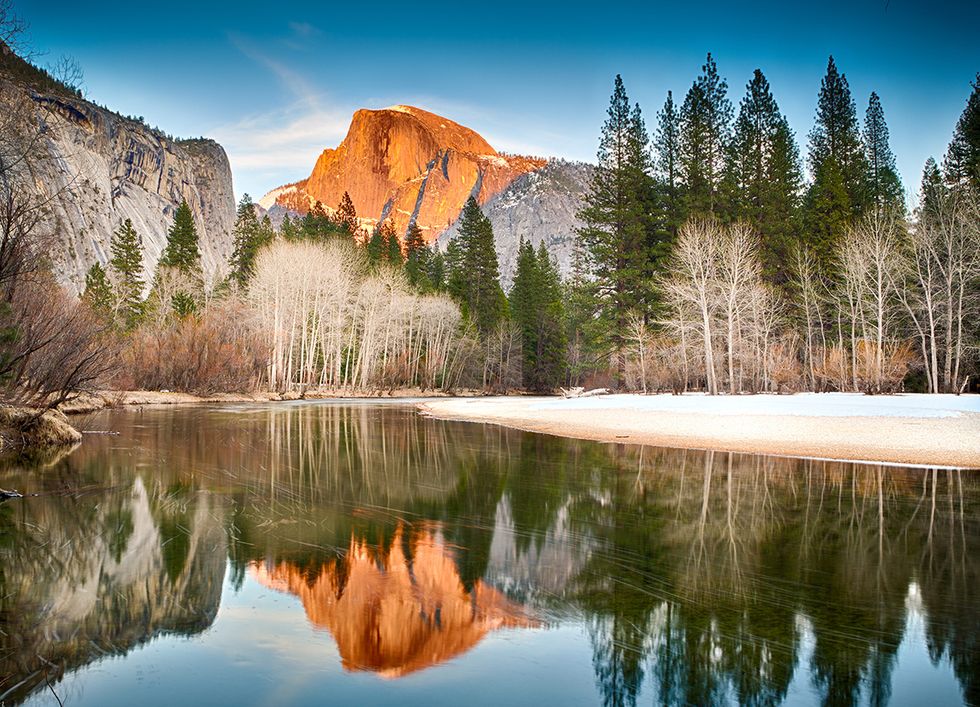 Fall and winter visitors to Yosemite National Park are treated to autumn leaves in the fall, snow-capped granite landmarks in the winter and replenished waterfalls in the spring. Tent camping can be cold, but hotel rooms in and around Yosemite Valley are widely available and Yosemite's historic lodge, The Majestic Yosemite Hotel (formerly Ahwahnee), hosts two big events in November and December: the Grand Grape Celebration and the Bracebridge Dinner (a recreation of Christmas in Olde England). Airport: Fresno Yosemite International Airport.
Everglades, Florida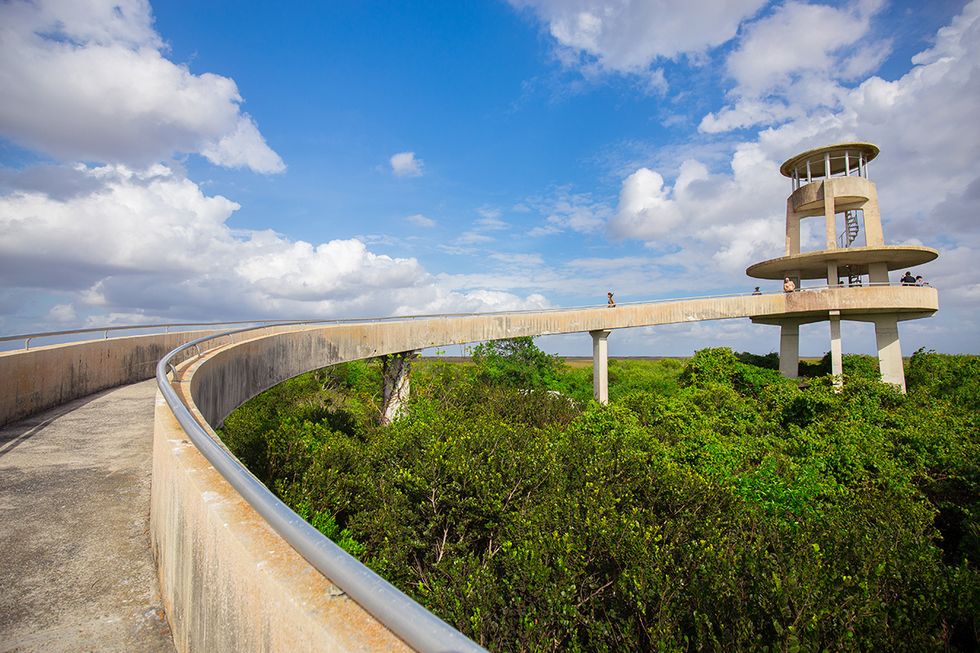 Many summer vacationers are among the one million annual visitors to Everglades National Park, but the best time to come is in late-autumn or winter. Southern Florida's temperatures are milder, it's far less humid, hurricane season is over and summer flooding of the prairies has receded — letting you see more fish and reptiles. You can also see more birds in the winter via airboat tours through the Everglades, America's largest tropical wilderness. Not to mention this "river of grass" is also a UNESCO World Heritage Site, International Biosphere Reserve and a wetland of International Importance. Airport: Miami International Airport.

Mammoth Cave, Kentucky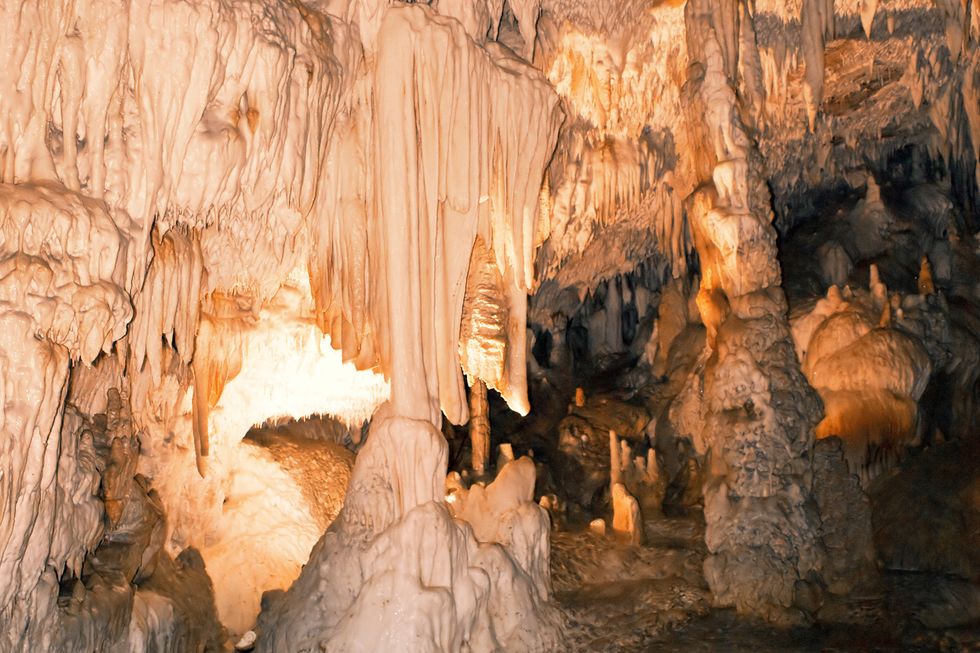 Another world lives beneath Kentucky in the world's largest network of caves known as Mammoth Cave National Park. You will walk beneath massive crystallized formations inside the caverns and may spot one of the eight species of bats that thrive in this environment. The caves are about 54 degrees inside year-round, as if regulated by a thermostat, so they are protected from the hot humid summers and freezing winter nights above them, making them a perfect place to visit any time of the year. Visitors to this southern Kentucky park will also benefit from this climatic predictability while taking any of eight cave tours. While cave tours should be at the top of your list of things to do here, this park also offers hiking, camping, horseback riding, kayaking and more. Airport: Louisville International Airport.
Haleakala, Hawaii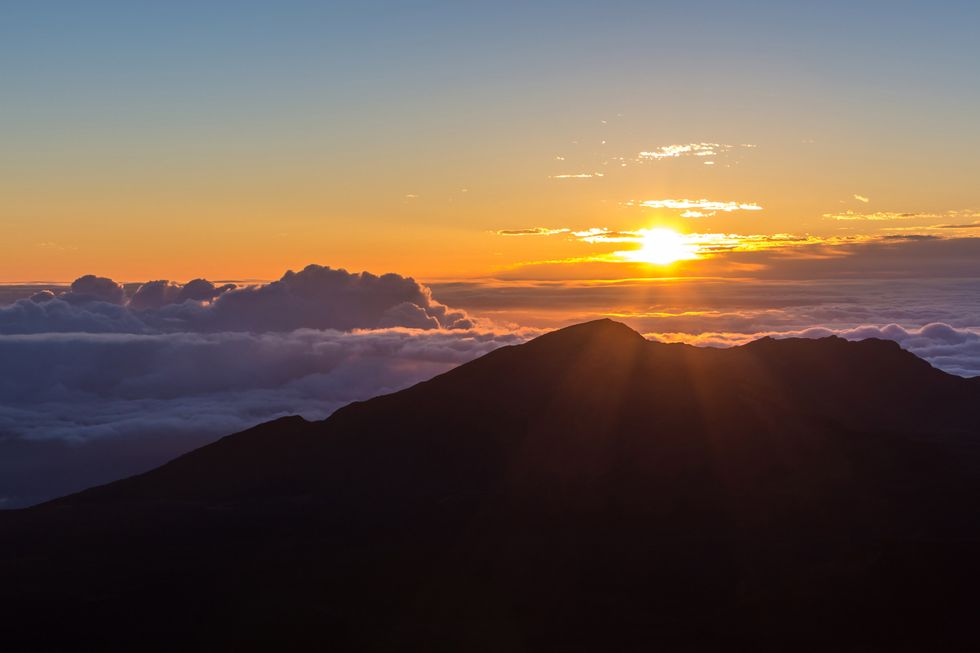 Your visit to Haleakala National Park may include a number of experiences, but witnessing the sunrise or sunsets are a must. Many visitors wake up early to drive to the Summit Visitor Center to view one of the best sunrises. But make sure to plan accordingly because the National Park Service now requires a reservation for vehicles to view the sunrise from the Summit District. Other activities on the 10,023-foot mountain include hiking one of the nine trails, guided horseback rides and bike rentals post-hike to coast most of the way down. An added bonus: Humpback whale watching season stretches from December to March in Maui. Airport: Kahului Airport.
Saguaro, Arizona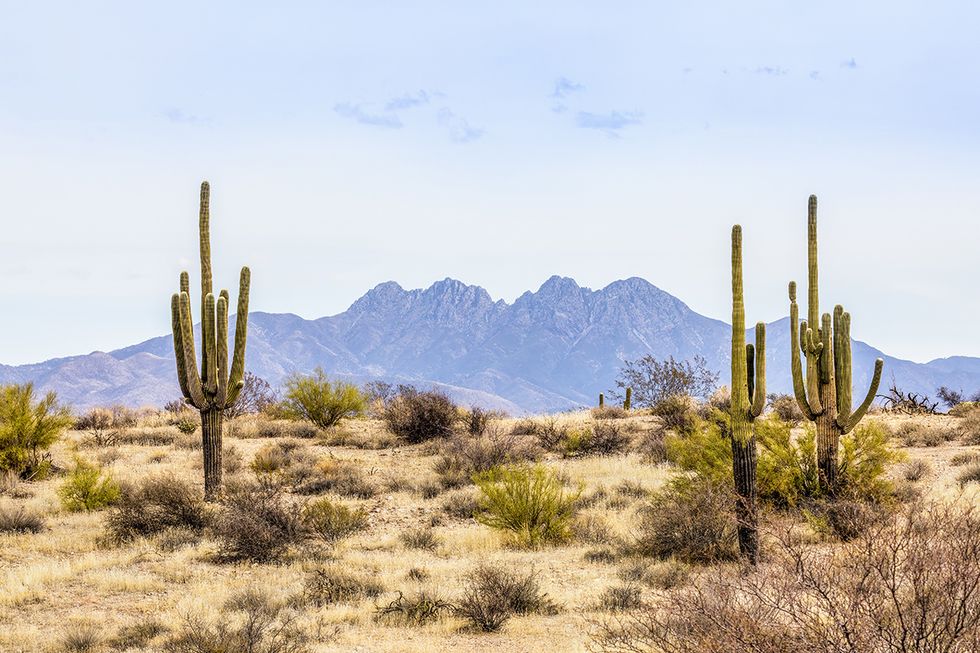 Saguaro, a type of giant cacti, serve many functions for desert wildlife — but they don't cast much shade. That's why winter is the best time to hike among them where they populate hillsides by the thousands in Saguaro National Park. The park is split in two, straddling the western and eastern boundaries of Tucson, with 165 miles of hiking trails. The Arizona-Sonora Desert Museum, a museum, zoo and botanical garden, is a must-see attraction on the edge of Saguaro NP West. Airport: Tucson International Airport.
Joshua Tree, California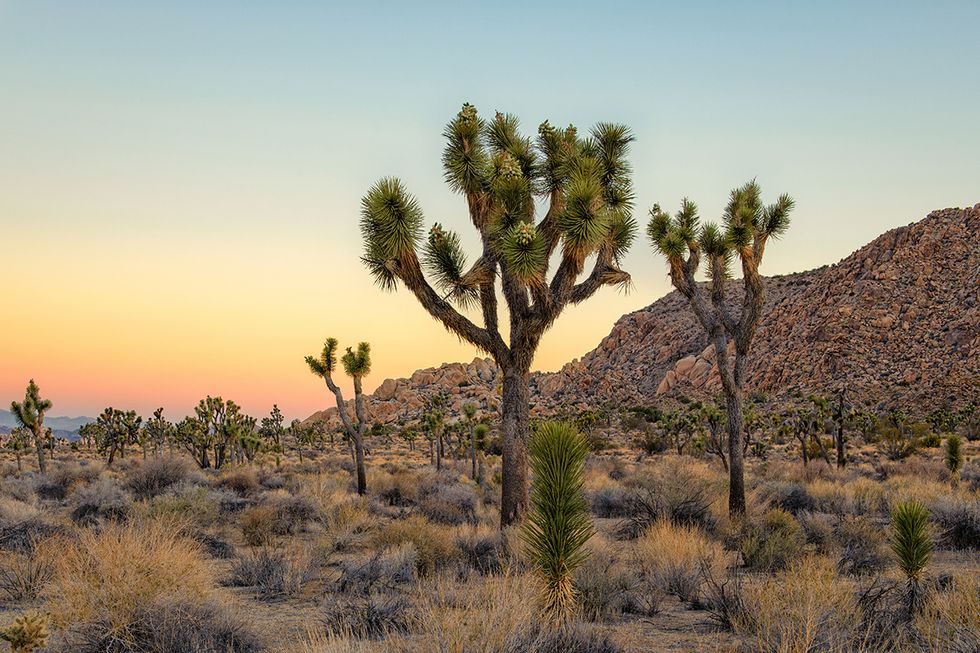 The namesake of Joshua Tree National Park is an odd-looking tree that fits in well with the weirdly wonderful rock formations adored by photographers in this high desert park. Located between Palm Springs and the L.A. area, the park encompasses two major deserts and a mountain range, offering a profoundly contrasting appearance due to the two varying ecosystems. This park can be explored by car or by foot on one of the 27 hiking trails. A bonus to visiting in the winter is the desert wildflower blooms between February and April. Airport: Palm Springs International Airport.
Biscayne, Florida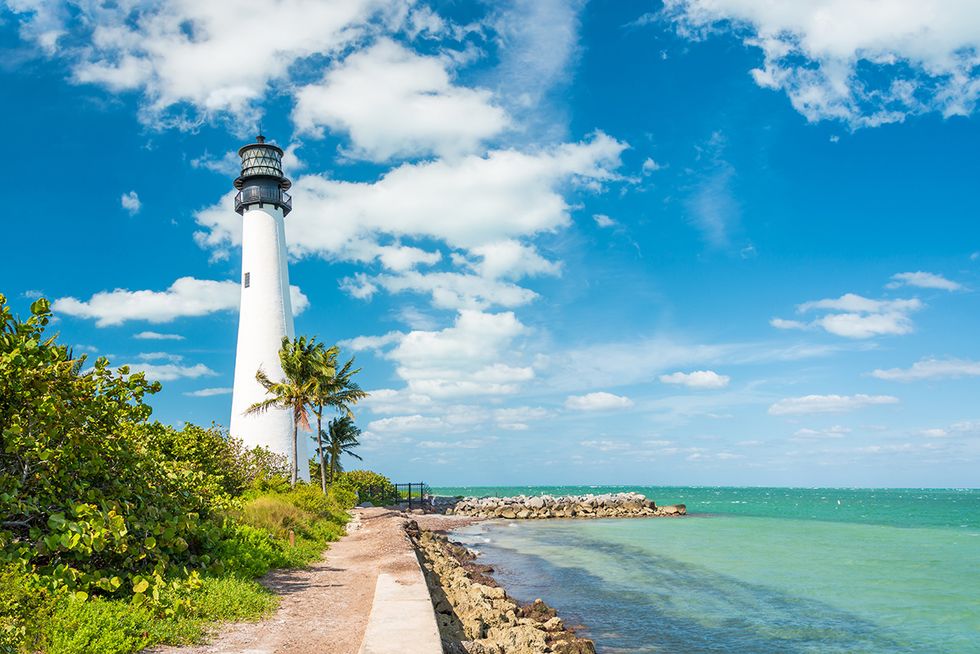 Famous lighthouse at Key Biscayne, Miami
Most of Biscayne National Park is on water, not land, so the best way to see its coral reefs (among the world's largest) and the abundance of marine life (highlighted by manatees and sea turtles) is by renting a boat or taking a boat tour. Several marinas are found at the park's edges where you can do just that, as well as rent snorkeling or diving equipment for a closer look underwater, where you'll discover diverse and colorful aquatic life and multiple shipwrecks. Kayaking and fishing in Miami-Dade County are also popular. Airport: Miami International Airport.
If you go
United Airlines flies to airports within a two-hour drive of all of these national parks. MileagePlus® Rewards can help pay for your accommodations. Go to united.com or use the United app to plan your national park getaway.

Load more
Scroll to top