Nonstop European adventures
Each week we will profile one of our employee's adventures across the globe, featuring a new location for every employee's story. Follow along every week to learn more about their travel experiences.
By Maintenance Planning Analyst Hannah Rebosura
They say that jobs fill your pockets and adventures fill your soul. In my case, it's both because I work for United, and that allows me to travel the world. And I must say that it is a wonderful privilege and a blessing to have the best of both worlds. What inspired and motivated me the most to travel are my parents, who are my original travel buddies. My mom is a United retiree and the legacy that she has left me has made me into the person I am today. But the most important or influential factor in all of my travels is my dad. He never worked for United, but every year for the past 10 years or so of traveling (especially around Europe), Dad spearheaded everything, from listing us on flights, to booking our hotels and scheduling our itineraries. You name it, he does it all. Our love for traveling to Europe has grown so much over the years, and each year just keeps getting better!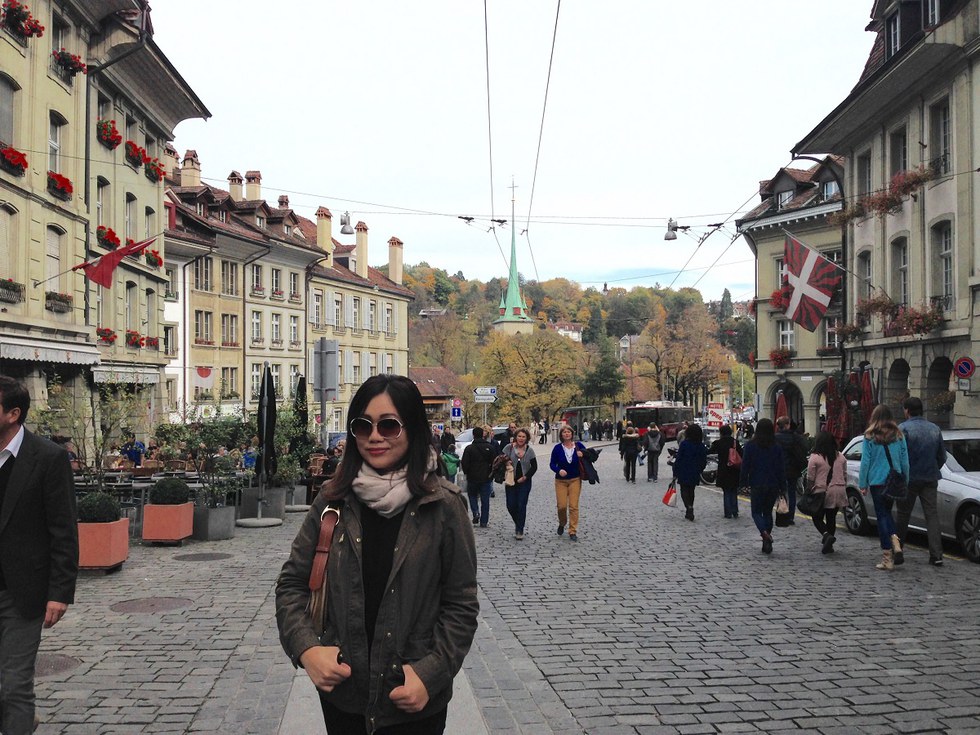 Dad never said "no" to any European sojourn. When the travel bug bites, it's off to Europe we go. We've conquered the mighty Colosseum in Rome like gladiators, received the papal blessing at the Vatican and climbed up the Eiffel Tower in Paris three times (it never gets old). We strolled around the endless cobblestone roads of Nice and the surrounding French Riviera towns like Cannes and the fairy-tale inspired Monaco. We wrote letters to Juliet and searched for Romeo in Verona. We danced the flamenco in Barcelona and sang our hearts out to "Do-Re-Mi," during the "Sound of Music" tour in Salzburg, which was a blast. We walked around in wooden shoes and drank the original Heineken beer while in Amsterdam. Going Dutch can be so much fun, but those wooden shoes actually really hurt your feet! We partied with the Germans in Munich for Oktoberfest. We sailed the gondolas in Venice, tossed a coin and made a wish on every old fountain we could find, most especially the Fontana di Trevi in Rome. But most impressively, we've prayed in a church in nearly every single European destination we've visited. My parents are devout Catholics, and it is almost impossible for them not to visit a church while on vacation, especially for my dad. So from St. Peter's Basilica (his favorite), to the Cathedrale de Notre Dame de Paris, to the magnificent Sagrada Familia in Barcelona, and the Gothic-inspired Duomo di Milano; yes, I have seen them all. I've never been to so many churches in my life, so it kind of felt like church-hopping.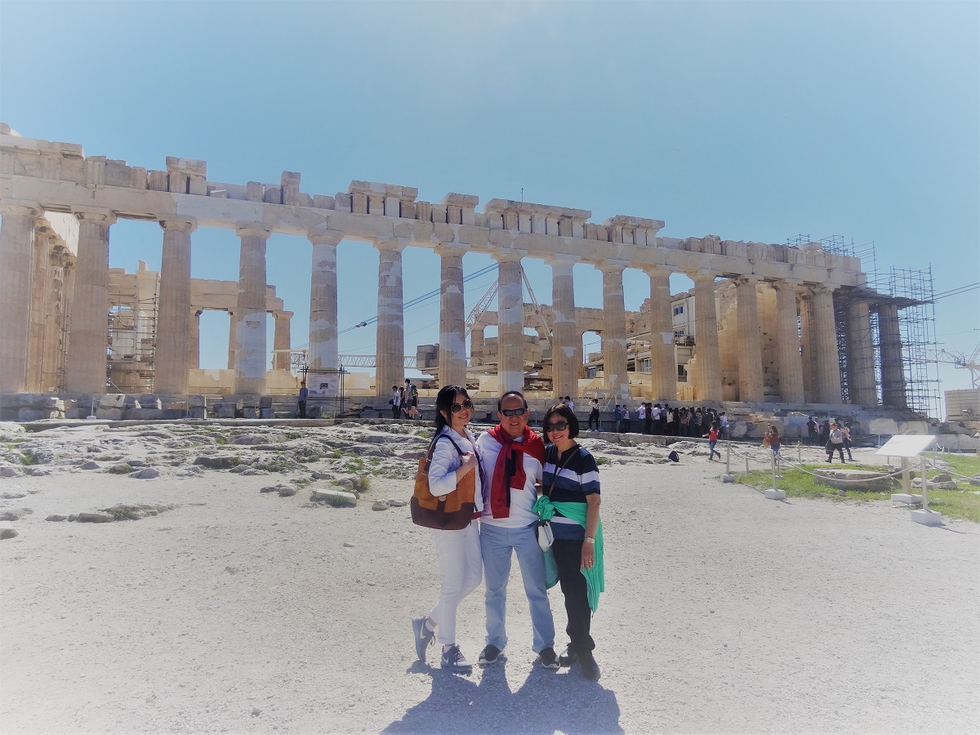 But our adventures don't just end there. We discovered ancient Greece when we went to Athens. Beholding the Parthenon in all its glory felt like reading history books back in elementary school that come alive before your eyes. Getting lost in the tiniest alleys in Santorini and marveling at the sparkling Aegean Sea are some of the best memories our travels have offered. Watching the sunset in Santorini truly took our breath away. It reminded me so much of the movie, "Sisterhood of the Traveling Pants." We admired the architectures of Bern, Budapest and Vienna, including Prague's most famous Astronomical Clock. We've experienced the Christmas markets in Brussels and Antwerp, where chestnuts are roasted in an open fire, and savored the Nutella that filled the air. We ate fondue in Geneva and tried yodeling in the Swiss Alps. And of course, we went to London to visit the queen.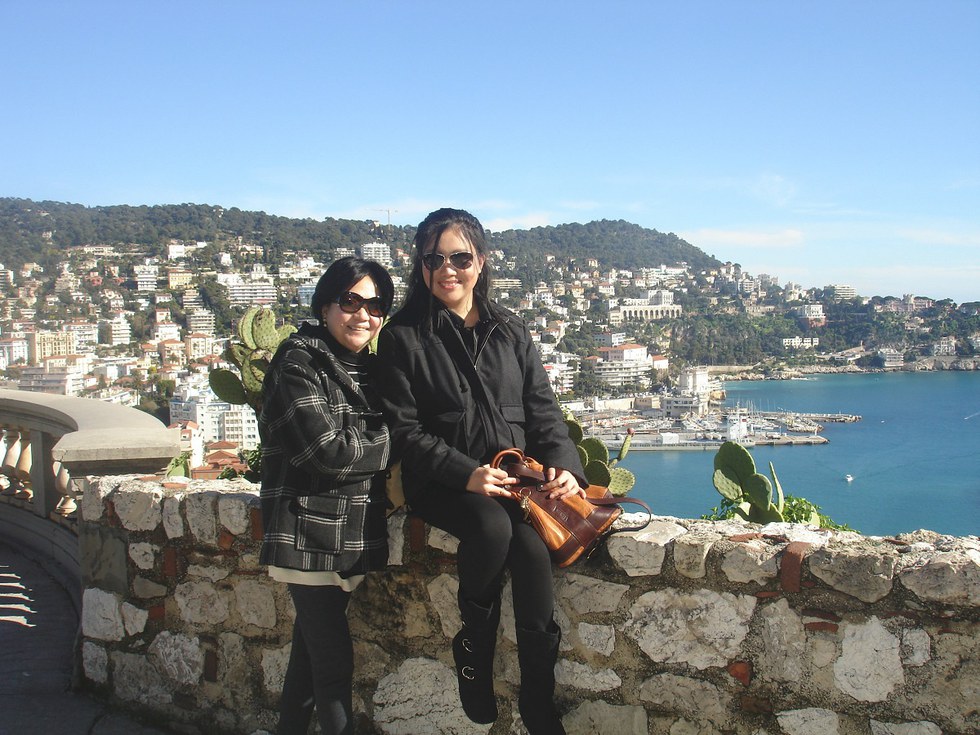 Someone once said, "Never go on trips with anyone you do not love" and I couldn't agree more. Traveling with the people you love the most makes it all worthwhile. It's actually better than traveling by yourself, which I usually do every now and then. But at least someone takes your pictures instead of having to rely on a selfie stick, which really isn't that effective. We live in a world that is full of beauty, charm and adventure. And what better way to discover it than with two of the most wonderful people in your life? Dad always reminds me that the times I spend with them won't last forever. I travel with them often so, when they are gone from this world, I will know my time was well spent. Time is the most important thing you can give to a person. I know I will cherish the memories and have pictures that captured them!
So in deep gratitude, I thank my dad for encouraging me and challenging me to travel. I've realized that adventures are the best way to learn. And in gratitude, as well, I thank United for giving me the chance to see the world. I know I am blessed. Oh the places we'll go... it's time to fly. So, where to next?