As anyone who's seen the classic film "Miracle on 34th Street" knows, no city in the world captures the spirit of the winter holidays quite like New York City. From late November until mid-January, the five boroughs of NYC transform themselves from an exciting and sophisticated urban mecca to a magical and wondrous destination unlike any other. To help make your holiday in New York City extra festive, here are some spectacular sights and attractions that you won't want to miss.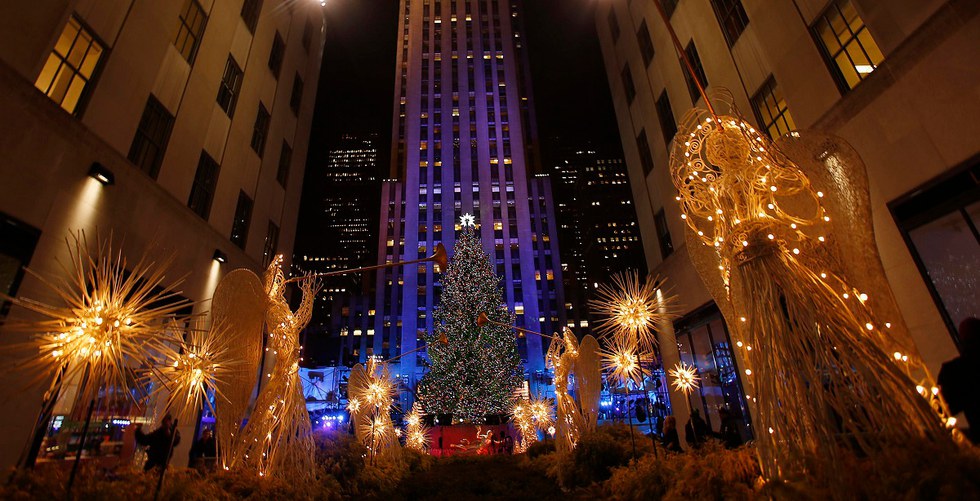 The Rockefeller Christmas tree

A merry tradition that dates back more than eight decades, the Rockefeller Christmas Tree is an iconic symbol of the holidays that draws upwards of 125 million visitors each season. This year's tree is a towering Norway spruce grown in Pennsylvania. Standing 75 feet tall and weighing almost 13 tons, the beautiful behemoth is decorated with five miles worth of energy efficient LED lights, and topped with a crystal-covered star priced at $35,000. The tree remains lit from November 29 until January 7, and is the perfect place to begin an unforgettable weekend trip in NYC.
Bryant Park Winter Village
This open-air market in Midtown Manhattan is often referred to as NYC's official winter wonderland, and for very good reason. Featuring delicious snacks from more than three dozen food vendors, as well as luxury shopping and family-friendly seasonal events, it's a one-stop destination for holiday fun. But it's the 17,000-square-foot outdoor skating rink that's the main attraction. From 8:00 a.m. until 10:00 p.m. daily, visitors can take to the ice for free under the crisp New York sky. If you forgot your skates at home, don't worry — you can rent a pair for only $20.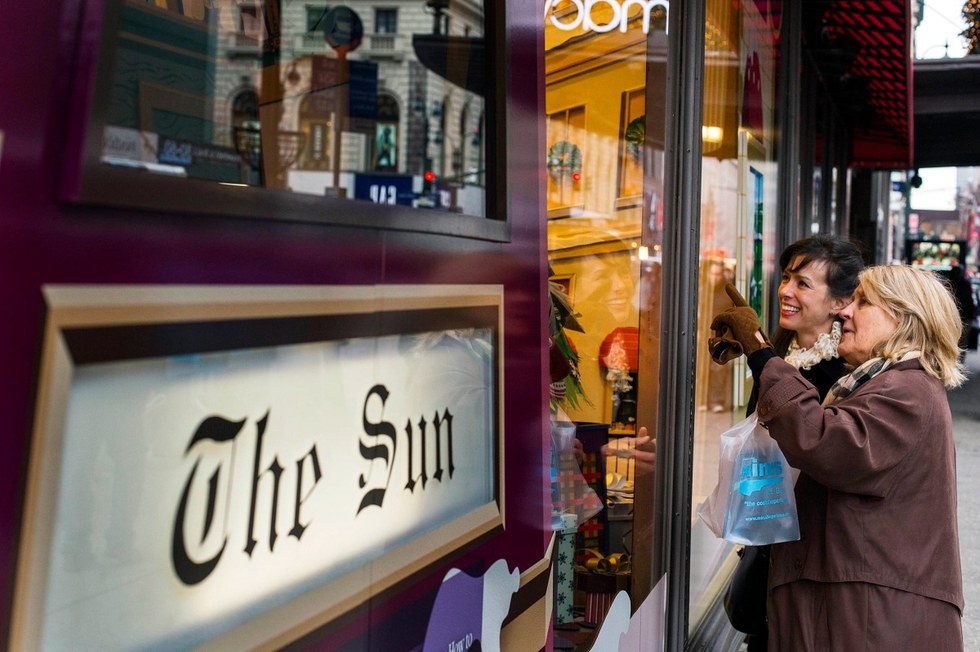 Holiday window displays
New York City and shopping are virtually synonymous, which is why the city's biggest and brightest department stores pull out all the stops each year when it comes to their holiday window displays. If you're looking for stunning artistry, make your way to the windows at Bergdorf Goodman. They've partnered with seven humanitarian charities to design their windows this year, and the results are truly incredible. For classic charm, try the colorful windows at Lord & Taylor. This season, visitors can marvel at animated displays with themes like Arctic Adventures, Holiday Circus and Winter Woodlands.
Dinner at Rolf's restaurant
While most restaurants throughout the city add a bit of holiday décor each year, none go as far as Rolf's, a beloved German eatery in Gramercy Park. More than 15,000 Christmas ornaments and 100,000 twinkling lights cover every available inch inside this 50-year-old restaurant, making it a popular attraction that's well worth visiting. As if that wasn't jolly enough, thousands of icicle decorations and hundreds of vintage toy dolls hang from the ceiling, giving the restaurant a surreal quality you'll never forget. The delicious handmade pork sausages and chicken schnitzel are an added bonus!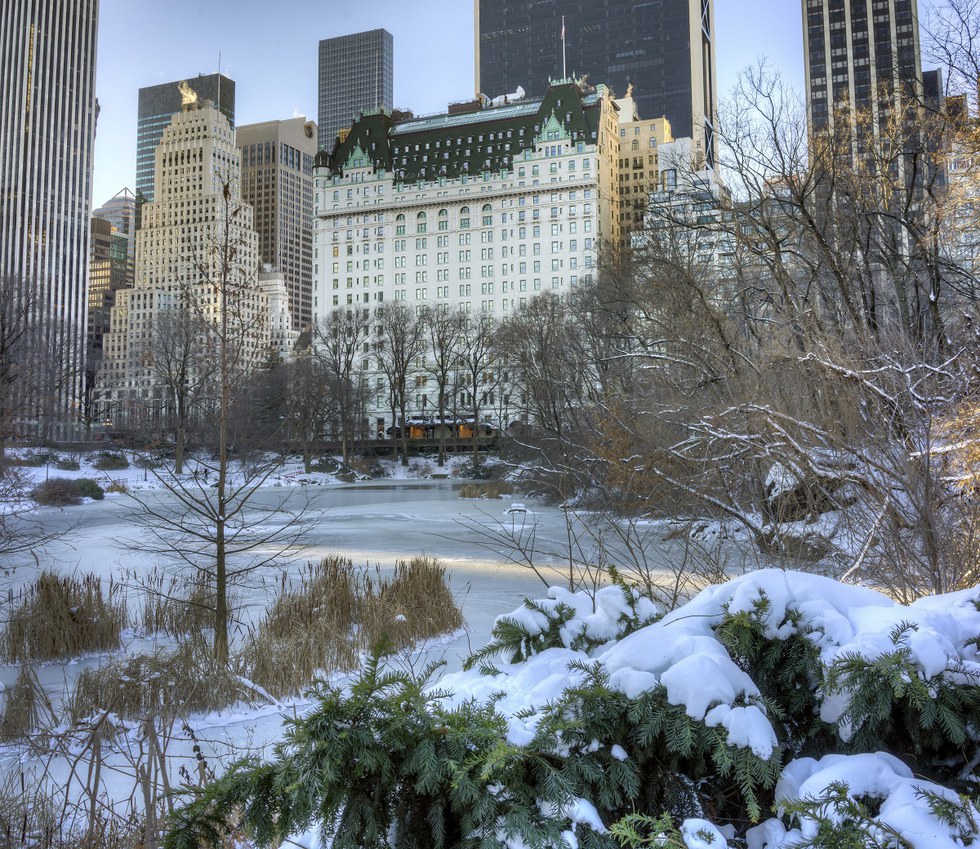 Tea at the Plaza Hotel
Beautifully decorated with lights and wreaths each year to celebrate the holidays, this landmark destination in the heart of the city personifies the style and elegance of NYC, and is an ideal spot to visit after a walking tour of nearby Central Park. To warm up after a stroll, reserve a table at The Plaza's historic Palm Court, a lovely dining venue with special holiday tea offerings throughout the season. For visitors with children, The Santa Experience at The Plaza is open in the hotel's main concourse from November 24 until December 24.
Dyker Heights Christmas lights
When it comes to dazzling lights and outrageous decorations, this walking tour through the residential Brooklyn neighborhood of Dyker Heights has been drawing huge crowds since the 1980s. Each night in December (excluding Christmas Eve and Day), visitors can enjoy an astonishing guided tour, either on foot or by bus, that will leave them utterly breathless. Though many of the elaborate displays are designed and built by professional staging companies, the majority are crafted by individual homeowners competing with each other to see who can attract the most attention.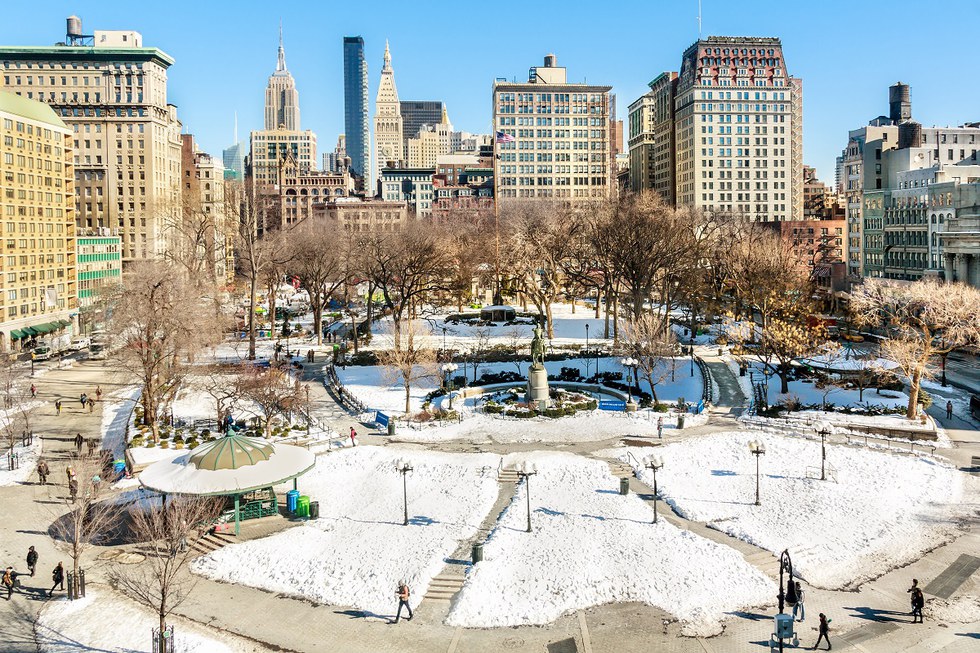 Union Square Holiday Market
No matter who is on your gift list this year, you'll have no trouble finding just what you're looking for at this popular outdoor holiday market located in Union Square Park. Open from November 16 until December 24, this European-style shopping destination includes more than 150 vendors selling intricately handcrafted merchandise and artwork in a beautiful outdoor setting. An impressive assortment of local food vendors helps add to the festive ambiance, making the Union Square Holiday Market one of NYC's must-visit winter attractions.
If you go
Get in the holiday spirit with a weekend trip to New York City. Book your holiday travel tickets at united.com, or by using the United app.