Friends for life: A special bond formed through running
After a friend's passing from sudden heart attack, Luis Absalon was determined to lead a healthier lifestyle. Absalon, a Newark-based maintenance technician, was overweight, out of shape and horrified by what had happened to his friend. With a new inspiration to become healthier, he started running. First, he ran a 10k. Then he ran another 10k. In no time, he had progressed to half-marathons. And on Sunday, November 5, he completed his first full marathon, participating in the 2017 TCS New York City Marathon.
Helping him along that journey has been fellow maintenance technician and close friend, Jose Saborido. Both technicians work on our wide-body aircraft and eat lunch together every day. And on Sunday, they added another commonality – completing the marathon together. Both had won spots in the New York City Marathon through an employee lottery, as United is the race's official airline partner. When they found out they each had won spots, they felt like they'd won the lottery twice.
"We work on wide-body aircraft together and now that we've gotten to run together, it's made us practically brothers," said Saborido, who was participating in his fifth marathon on Sunday.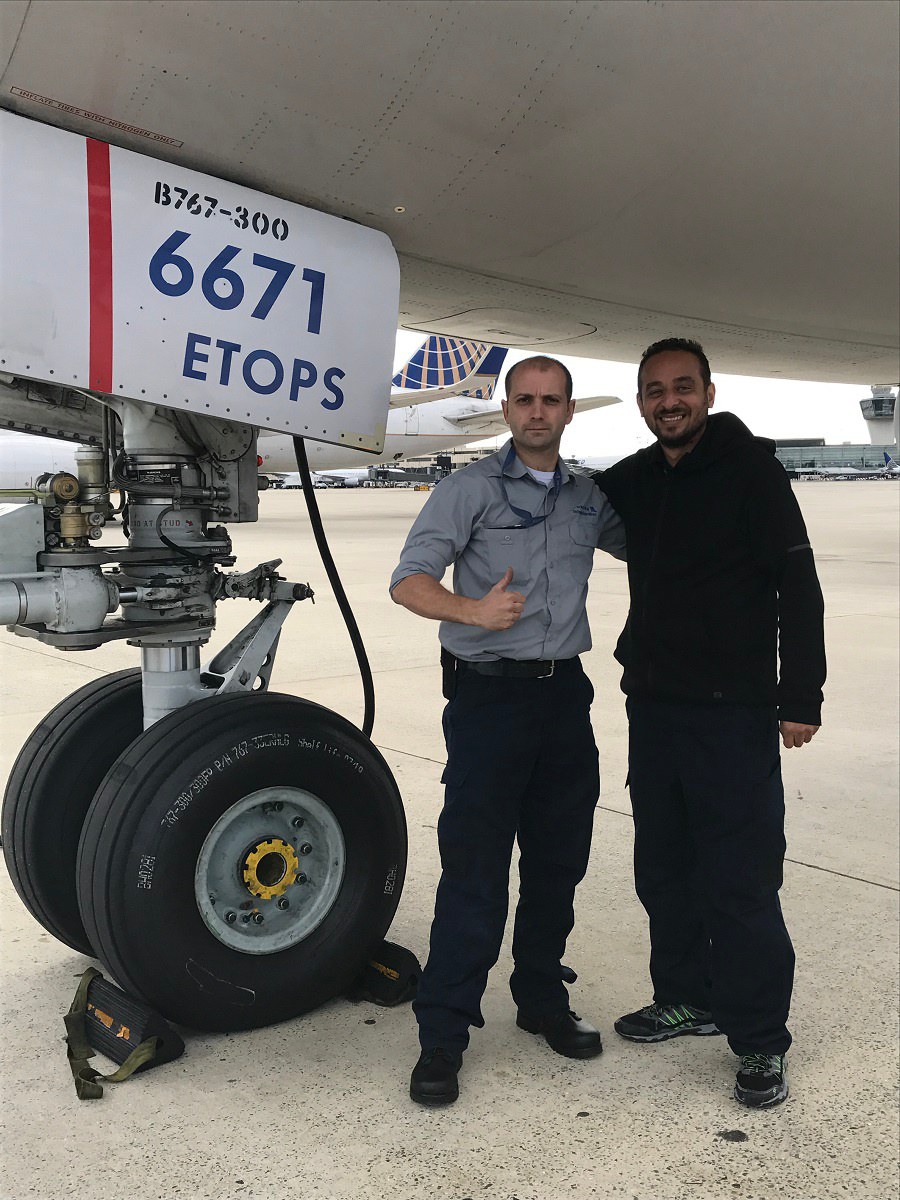 Running – and running together – has helped improve both of their lives. Absalon has learned to lead a healthier lifestyle. He's lost more than 70 pounds since he first started running, and he continues to work towards maintaining his current fitness level to not only stay healthy, but to also motivate his three young daughters and show them the power of believing in one's self.
"Running became my passion and changed the way I see life," Absalon said. "I take life like running – one step after another without looking back."
As fate would have it, running has helped make Saborido more comfortable at work. He is fairly new to the wide-body maintenance team, and Absalon helped get him acclimated to his new surroundings after they discovered their mutual hobby. The two were in different waves so they weren't able to run together on Sunday, but they met up before the race. Saborido just narrowly missed his goal of running it in four hours or less, finishing in 4:01, while Absalon finished in 4:21.
"That we were able to experience this unforgettable event together has turned us into lifelong friends," Saborido said. "Few things can top that."