We announce lineup of Team USA Athletes for the Olympic and Paralympic Winter Games 2018
As the official airline of the United States Olympic Committee and with only 100 days remaining before the Opening Ceremony of the Olympic Winter Games 2018, we're excited to announce our lineup of Team USA athletes who will represent the 'New Spirit of United' during the Olympic and Paralympic Winter Games in PyeongChang, South Korea.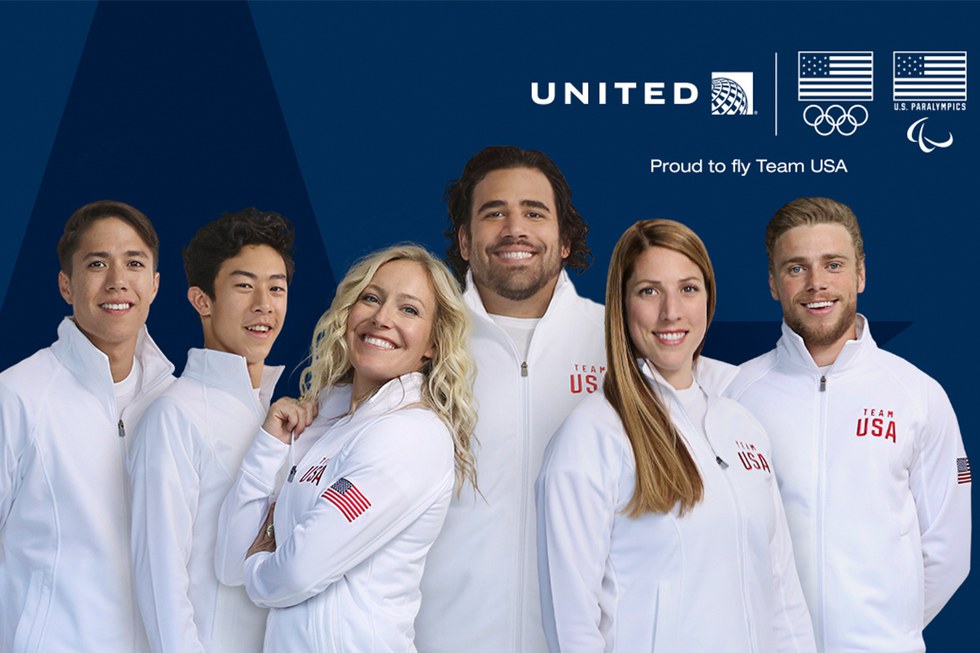 These athletes embody our core values of flying together and working as one unified team towards success. They are role models both in and out of competition, and will represent us throughout the PyeongChang Games, and appear in a United U.S. Olympic-themed advertising campaign that will launch in January. United is proud to work with:
Gus Kenworthy: Freestyle Skier from Telluride, Colorado and 2014 Olympic silver medalist in slopestyle
Jamie Anderson: Snowboarder from South Lake Tahoe, California and 2014 Olympic gold medalist
J.R. Celski: Short track speedskater from Federal Way, Washington and 2014 Olympic silver medalist and double bronze medalist at the Olympic Winter Games Vancouver 2010
Erin Hamlin: Luger from Remsen, New York and 2014 Olympic bronze medalist
Nathan Chen: Figure skater from Salt Lake City, Utah
Nikko Landeros: Sled hockey player from Johnstown, Colorado and two-time Paralympic gold medalist (2010, 2014)
"The Olympians and Paralympians on Team USA work as a team to excel in their sports, set records, and bring home the gold," said Andrew Nocella, executive vice president and chief commercial officer at United. "It's that same dedication and teamwork that our own United employees put forward every day to connect hundreds of thousands of our customers to the moments that matter most to them."
We have been the official airline of Team USA for close to 40 years, flying athletes, and their equipment and gear, to competitions around the globe. We maintain reservations agents dedicated to Team USA and their travel needs.
We are also the presenting sponsor of the Flying Ace All-Stars trampoline performance during the United States Olympic Committee's 100 Days Out Celebration in Times Square.
More from
United Eco-Skies®