O'Hare Airport receives EPA grant to reduce carbon emissions
Yesterday, The Chicago Department of Aviation (CDA) announced that it has been awarded $640,000 in DERA grant funding by the U.S. Environmental Protection Agency (EPA). The DERA grant will enable the CDA and our company to invest a total of $1.43 million to purchase 26 new pieces of zero emissions ground support equipment, replacing older, diesel-fueled equipment at Chicago O'Hare International Airport. As a result of the grant, the CDA and ourselves will save a total of more than 1.4 million gallons of diesel fuel and reduce emissions of carbon dioxide (CO2), the primary air pollutant in the generation of greenhouse gases, by more than 16,000 tons (as well as other byproducts of fuel emissions).
To get a better understanding of the total amount of emissions saved, this is equivalent to the annual greenhouse gas emissions from 3,100 vehicles, the annual CO2 emissions from 2,200 homes' electricity use, or the amount of carbon sequestered by 17,000 acres of U.S. forests in one year. This grant supports both the CDA's and our continued efforts to protect the environment by reducing emissions and the use of fossil fuels.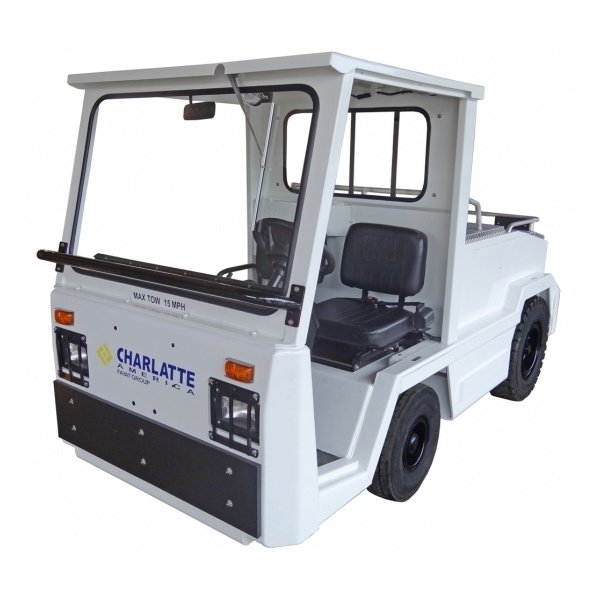 "The Chicago Department of Aviation is always looking for ways to proactively reduce emissions across all aspects of our operations," said CDA Commissioner Ginger S. Evans. "This grant funding allows Chicago O'Hare and our partners at United Airlines to continue adopting innovative, sustainable solutions that further build upon our legacy of environmental stewardship as we look to modernize and prepare for the future."
"As Chicago's hometown airline and the largest carrier at O'Hare, United is dedicated to operating sustainably and responsibly throughout our network and within the communities that our customers and coworkers call home," said Angela Foster-Rice, United's Managing Director of Environmental Affairs and Sustainability. "And, as an industry leader in green initiatives, we are excited to partner with the city and continue to innovate in our efforts to further reduce our environmental footprint."
We recently ranked number one among all global carriers in Newsweek's 2017 Global 500 Green Rankings, one of the most recognized environmental performance assessments of the world's largest publicly traded companies. In 2016, we also became the first U.S. airline to begin using commercial-scale volumes of sustainable aviation biofuel for regularly scheduled flights, marking a significant milestone in the industry by moving beyond demonstrations and test programs to the use of low-carbon biofuels for ongoing operations.
Additionally, we will continue to replace our eligible ground equipment and service vehicles with cleaner, electrically-powered alternatives, with nearly 40 percent of our fleet at O'Hare converted to date.
"These projects will help people breathe cleaner air," said EPA Region 5 Administrator Cathy Stepp. "Clean diesel grants also spur innovation and support jobs by helping to replace older, dirtier engines with newer, cleaner ones."
The conversion to new, environmentally friendly equipment follows a series of efforts by the CDA and its airlines partners to reduce emissions at both airports. The grant will help the CDA and its airline partners continue transitioning the existing ground support equipment fleet from fossil fuels to cleaner alternatives, which is now more than 25 percent alternatively fueled. The CDA has been awarded nearly $18 million in grant funding since 2011 to reduce emissions from cars, trucks, aircraft auxiliary power units, and aircraft support equipment.