Essential photo apps for the traveling shutterbug
Broken down into the three key stages for modern photography

My love affair with travel began at age 6 at a time when flying was still considered a luxury. My father, a retired Air Force colonel, was assigned to a military base north of London in 1970 and we had to fly to get there.
That flight was on a Boeing 747. The captain allowed me to come up into the cockpit and encouraged my fascination with flight. That not only turned me into a life-long aviation geek, but it also began my love affair with the 747, the Queen of the Skies.

As a teen in the 1980s, I used to travel from the East Coast home to San Francisco. This was a time before smartphones, iPods and even Sony Walkmans, so I enjoyed listening to United's music channels. On one flight, I found my traveling theme song — "Ramblin' Man," by the Allman Brothers, something I play on every trip I take to this day.
Since then, I've traveled around the world as a military brat and an aviation journalist, getting to see amazing places on five of the seven continents (I'm coming, Antarctica and Australia!). Many of those flights have been on United Airlines or Continental Airlines, going back to the 1970s. I've been a member of MileagePlus since the late 1980s and OnePass since the mid 1990s, and I currently have gold status.
When I got a coveted invitation to fly United's last Boeing 747 on November 7, 2017, I leapt at the chance. The flight was from San Francisco to Honolulu, which was United's first 747 route.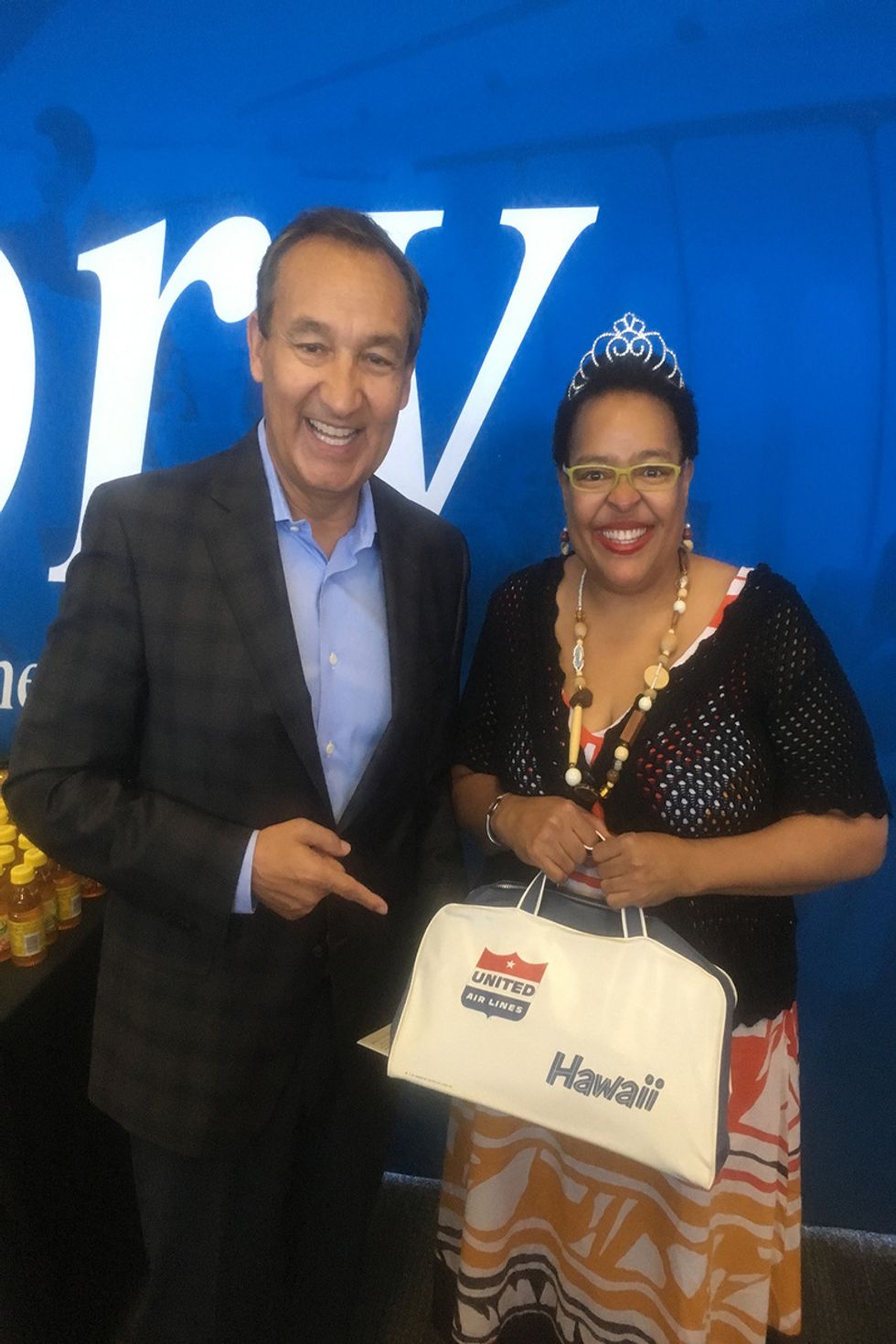 The party, hosted by United CEO Oscar Munoz, started at Gate 86 at San Francisco International Airport. We enjoyed cake, a huge commemorative card and memorabilia from the 1970s. And lucky passengers on the flight -- a fun mix of United's best customers, employees, journalists and aviation geeks -- even dressed up in clothing of the era, including me.
As we boarded the flight, there were goodie bags with commemorative pins. Munoz and the San Francisco ground crew closed the door and we were off, making a deep bank at the Golden Gate Bridge.
No seats were assigned in the 747's hump. Instead, passengers were allowed to go up and socialize, with one even proposing to his girlfriend (she said yes). We played the popular Halfway to Hawaii game, where passengers guessed the geographic halfway point between take-off and landing and three passengers were within 10 seconds of the actual time.
Upon landing, we were greeted by United employees and Hawaii Gov. David Ige, who hung leis around our neck. We watched from the window as employees placed a giant lei made out of 120 pounds of garbage bags around the hump of the 747. The next day, United's last jumbo jet was flown from Honolulu to the aircraft boneyard in Victorville, Calif.
I'm active on social media and enjoy sharing my global travels. One question I always get from my followers is what are some of my favorite trips. My answer is always the same — the next one.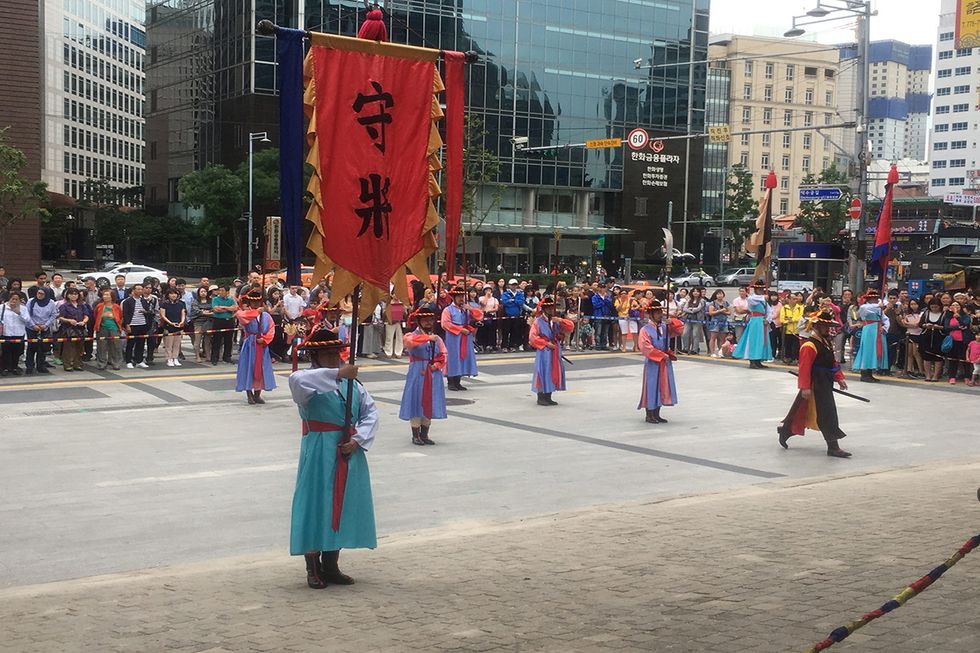 In 2017, I flew more than 100,000 miles, including Singapore, Lisbon, Honolulu, Acapulco, Havana, Seoul, London and Dublin. As wonderful as being in these places was for me, it's more about the journey.

I've slowed my travel this year, but I still expect to travel across the U.S. and at least get to Paris and Amsterdam before the end of the year. And on my bucket list are places where I have friends — Beijing, Auckland, Perth, Jakarta, Mumbai, Rio de Janeiro and Madrid.
And when it's time for leavin',
I hope you'll understand,
That I was born a ramblin' man.
Join MileagePlus to start earning miles from the world's most rewarding loyalty program℠ and share your story with #UnitedJourney.
Flights to Sydney depart daily from the United hub cities of Los Angeles and San Francisco — and from Houston beginning on January 18, 2018 (subject to government approval). This new route will be the only nonstop service flight from Houston to Sydney offering hundreds of customers the opportunity to more conveniently fly to Australia.
Destination: Sydney, Australia
Australia's largest city is one of the world's leading travel destinations. Beyond the stunning Sydney Harbour—home to the iconic Sydney Harbour Bridge and Sydney Opera House—the city has some of the world's most beautiful beaches, along with a globally recognized food and wine scene, vibrant neighborhoods and a year round calendar of world-class events. On Sydney's doorstep explore regional New South Wales and discover a diverse and majestic landscape including 6 UNESCO World Heritage sites, over 700 miles of pristine coastline, rugged outback regions and 14 wine regions including Australia's oldest, the Hunter Valley.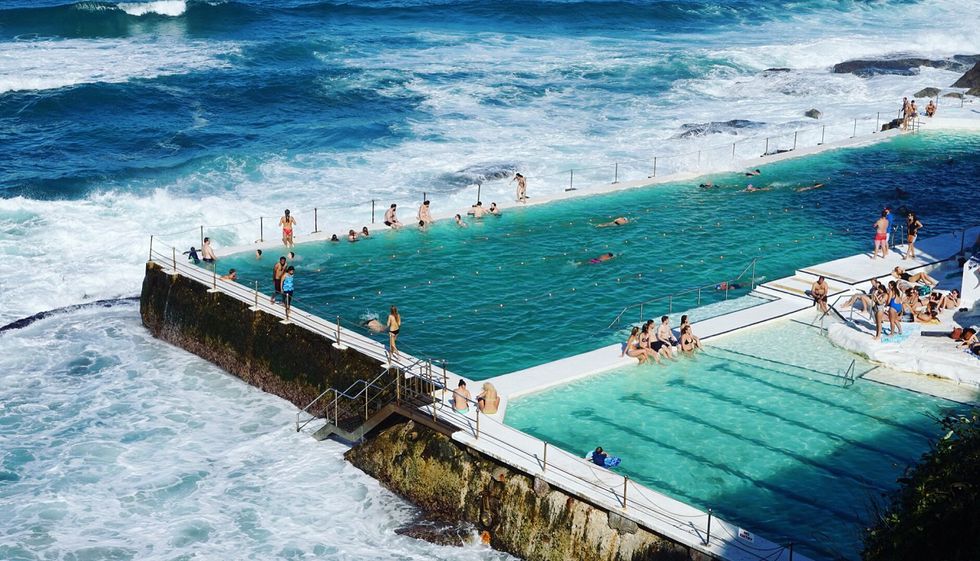 Bays and beaches
Bays, beaches and the world's largest natural harbor define Sydney. You're never far from a sandy beach, a waterfront path or a pedestrian-friendly bridge, which are all well-used by locals and visitors alike. Bondi Beach is famous for sunbathing, surfing and beach volleyball (contests were held there during the 2000 Summer Olympics). From Sydney Harbour, you can board a jet boat or whale-watching boat, depending on whether you favor high-speed thrills or humpback photo ops (sighting season is April to December). Don't forget that Australia's reversed seasons make January and February the warmest months, although the average daily highs are in the comfortable sixties or seventies year-round.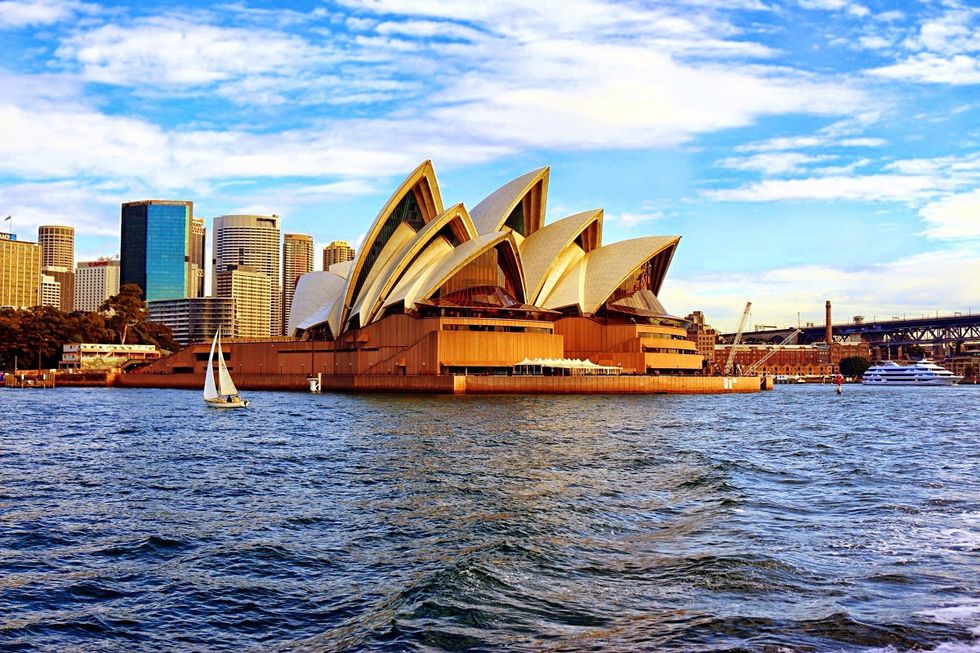 City center sights
The iconic Sydney Opera House, which hosts tours and a variety of events in addition to opera, is just one of several popular attractions in the heart of walkable central Sydney surrounding the main harbor. You can also climb to the top of the Sydney Harbour Bridge or Sydney Tower and stroll through the Royal Botanic Garden or Sea Life Sydney Aquarium. You can admire uniquely Australian snakes and reptiles at the Australian Museum, and board a submarine and a replica of the research vessel James Cook sailed around Australia's coast at the National Maritime Museum.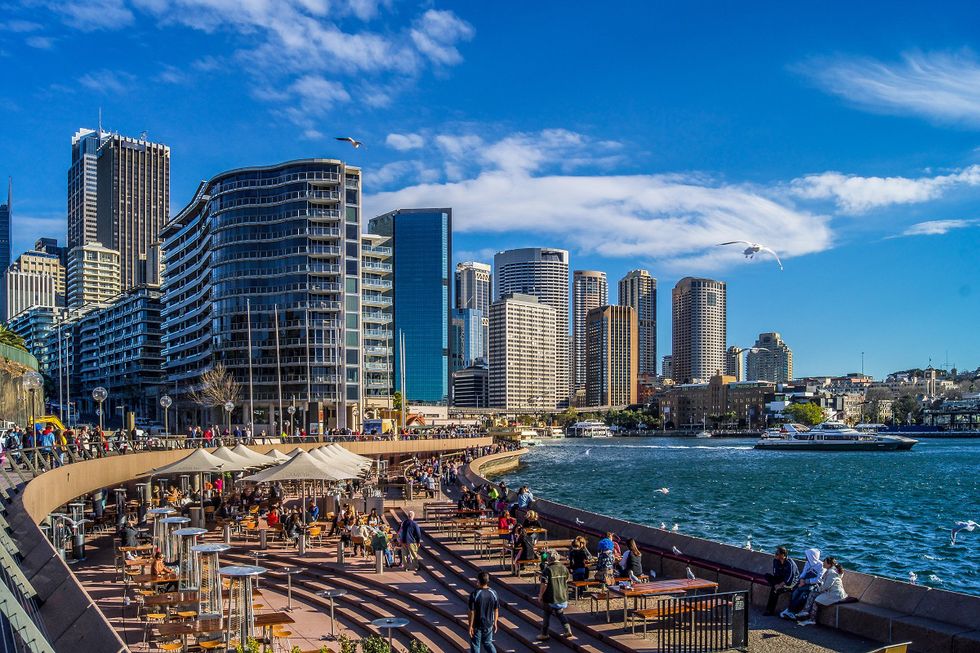 Eat, drink, Sydney
Sydney's location in the South Pacific is a boon for the city's restaurants, where fresh lobster, prawns, salmon and abalone are on many menus. When you're thirsty, you can drink in the subculture of independent coffeehouses and tea houses by day and wine bars well-stocked with bottles filled in nearby Hunter Valley at night. And with nearly a quarter-million Sydney residents born in China and another quarter-million from India or the UK, outstanding Chinese restaurants, Indian restaurants and English pubs are everywhere. There's also a large Italian-born population whose delicious restaurants reside in Little Italy — and an inexpensive Thai restaurant seemingly on every block. There's something for adventurous eaters, too, as many menus feature kangaroo or crocodile.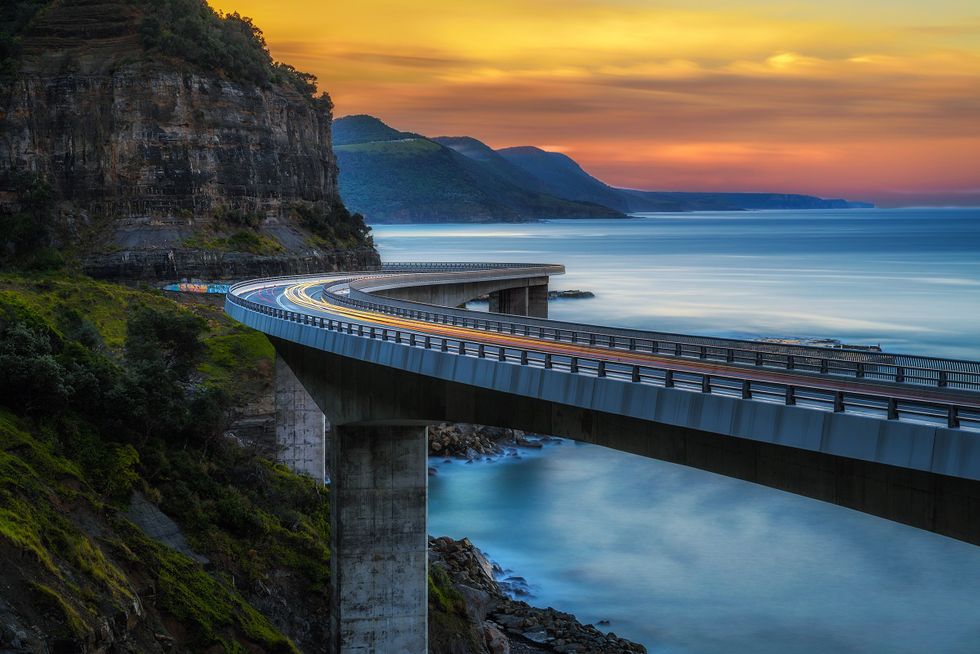 Gateway to Australia
Sydney International Airport is by far the nation's busiest, the gateway for most travelers who come to witness Australia's wonders. After recovering from their flights and then seeing Sydney, many visitors venture out on the long coastal drives south to Melbourne or north to Brisbane. Each trip takes about 10 hours if you drive straight through from Sydney, but each really deserves several days of exploring. Both drives are lovely, winding past national parks, wineries, Gold Rush villages, surfing towns and countless beaches. If your time is limited, you can instead fly between cities. United partner Air New Zealand connects Sydney with Melbourne and Brisbane, as well as Adelaide, Perth, and Cairns (the town nearest the Great Barrier Reef).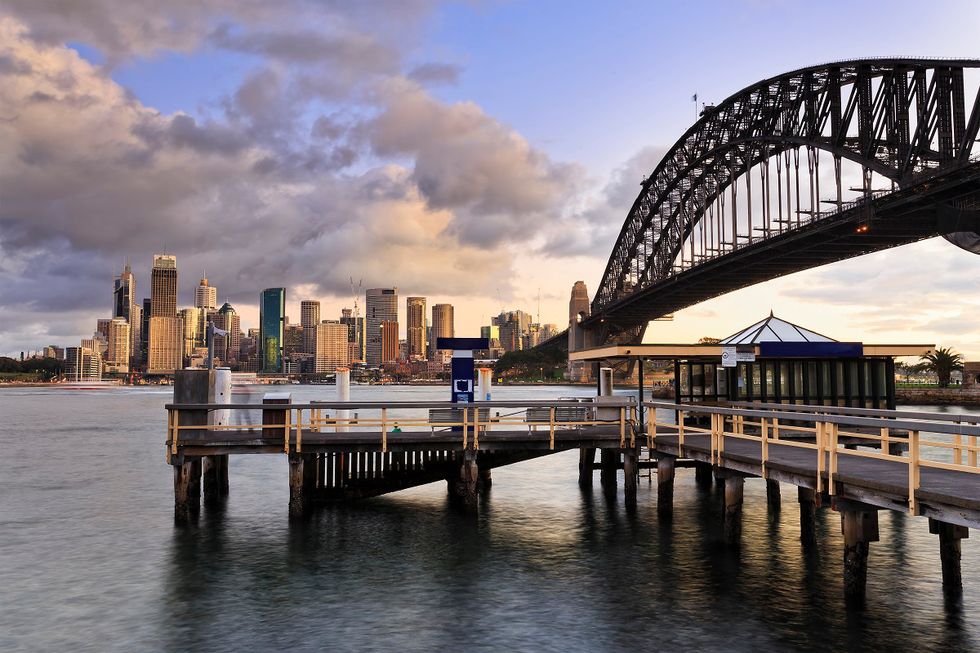 Getting around
Negotiating Greater Sydney is easiest without a car because the network of light-rail trains, buses and ferries is extensive. Uber is also a good option and much more affordable than taxis. Driving can be a headache in Sydney because it's a big city with big-city traffic and because Americans have to adjust to driving on the left side of the road. Along with the reversed seasons, that's another aspect of a Down Under visit that may seem upside-down. But if you're looking to take it all in, driving up and down the coast is the way to go.
If you go
Flights from Los Angeles and San Francisco to Sydney depart daily, with the addition of flights from Houston planning to take off in January 2018. Visit united.com or use the United app to plan your Australian adventure and share your story with #UnitedJourney.
Draped around the shoulders of Lake Zurich and cut through by the Limmat River, Switzerland's largest city is an impressive mix of old and new, of the cultural and the contemporary. Regularly revered as one of the world's most liveable cities, its numerous charms and attractions are easily reachable on foot or via the city's quick and efficient tram network. That you should visit at least once in your life is not in doubt. But with so much to see and do, how you should spend your time is less set in stone. To help you formulate a plan, we suggest 48 hours, broken down as follows. We're basing this itinerary on you staying in the Old Town, blessed as it is with hotels to suit all budgets and within walking distance of the main Zürich Hauptbahnhof rail station and the city's main sights. If money is no issue, head to Widder Hotel or Storchen Zürich. To make your budget go further, try Hotel St. Gotthard. All three are excellent options.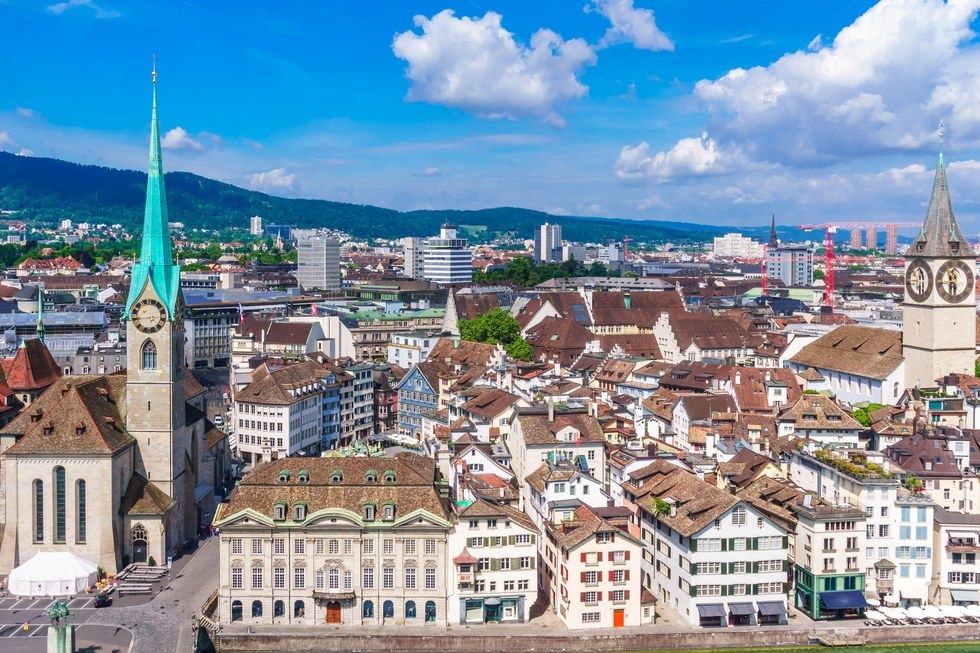 Day 1
Morning
Pack comfortable shoes and prepare to wander the streets, for a stroll through the Old Town is an essential experience for any first-time visitor. You'll crisscross the Limmat River as you pass the city's most historic landmarks, including the medieval Lindenhof Square and the grand churches of St Peter, Fraumünster and Grossmünster. The latter is Zurich's main landmark, its two towers offering elevated views of the city. From there, head back across the river towards Paradeplatz and you'll end up at Confiserie Sprüngli, Zurich's most famous confectioner, where coffee and Luxemburgerli (very moreish macaroons) will keep your energy levels high.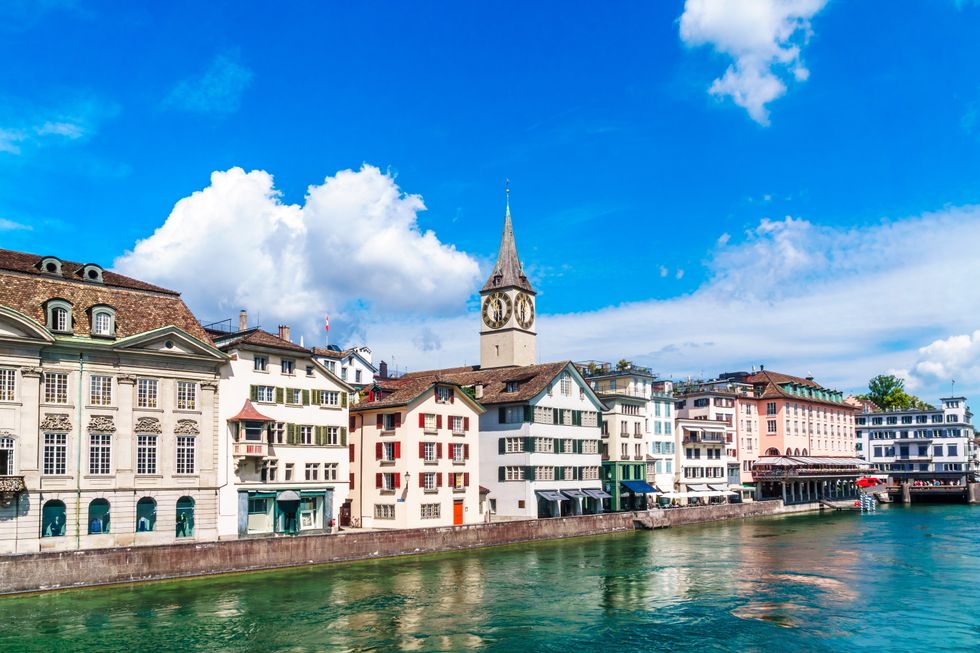 Once replenished, head for one of Zurich's must-see sights, the Kunsthaus museum of modern art, home to one of the most important art collections in Switzerland. A stroll around the Old Masters should walk off the Luxemburgerli and work up an appetite ahead of lunch, which we suggest you take at either Sternen Grill for bratwurst or Raclette Stube for magnificent molten cheese.
Afternoon
Walk off lunch by heading south of the Old Town to Lake Zurich. And while you could keep walking around the Lake, at 90km start to finish you may prefer to hop on one of the many boat cruises setting sail at regular intervals. Short tours take you to Thalwil and Erlenbach (1.5hrs), the longer tour goes to Richterswil (2.5hrs) and the longest to Rapperswil (4hrs). Whichever you take, you're guaranteed to experience the city from a new angle.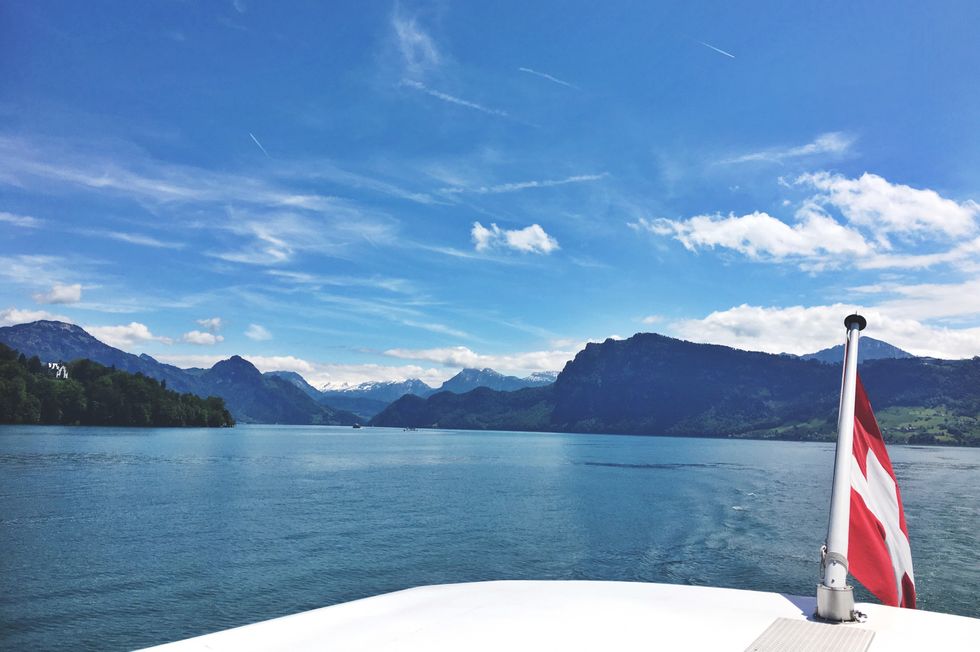 Evening
Back on solid ground, it's time to eat again. Head to the north-east tip of Lake Zurich and the legendary Kronenhalle, a traditional Swiss kitchen infused with art, history and a guest list that has previously included Coco Chanel, James Joyce and Pablo Picasso, though not all at the same time or table. On the stroll back to your hotel, stop for a nightcap. Cafe Odeon and Aurora are both excellent options on what may become a zig-zagging route home. And if you have the energy to extend your evening, Zurich's main nightlife areas can be found around Niederdorf in the Old Town and further west in Langstrasse.
Day 2
Morning
Don't forget to eat breakfast, for on the morning of day two you will climb a mountain. Uetliberg stands 871 meters above sea level and looks down on the city, Lake Zurich and the Limmat Valley, all the way to the panorama of the Alps.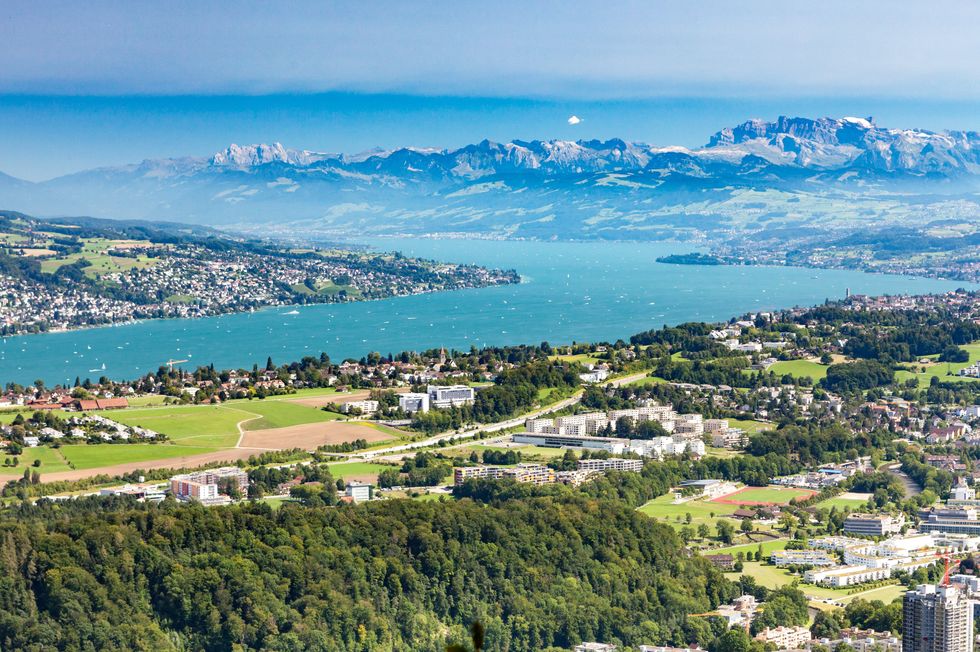 A train from Zürich Hauptbahnhof train station gets you to the mountain in 20 minutes, where you can hike, bike or simply stroll along the "Planetenweg" ("Path of the Planets"). Two restaurants—Allegra and Gmüetliberg—offer the chance to rest and refuel, while Hotel Uto Kulm allows you to extend your stay overnight.

Afternoon
We suggest you head back down the mountain and arrive back at the Zürich Hauptbahnhof rail station, beside which sits National Museum Zurich, where it's possible to trace the nation's history from its origins to present day. From there, head for the nearby Bahnhofstrasse, one of the world's most exclusive—and expensive—shopping avenues, or to one of the city's many exceptional chocolatiers – the aforementioned Confiserie Sprüngli, Confiserie Teuscher and Max Chocolatier to name just three. Alternatively, head back to the station and to Brasserie Federal, not for its hearty Swiss staples but to sample at least one of its 100-plus Swiss beers.
Evening
On your last night in Zurich, head back across the Limmat to Swiss Chuchi, a restaurant famed for its fondue, raclette and rösti—and a place as popular with the locals as with the tourists. It fills fast and you'll likely have to wait for a table, but consider that a guarantee of satisfaction.
From there you're just a short walk from a suitable bar in which to end your stay. The Widder Bar boasts a remarkable 1,000-strong bottle library of spirits, including a number of single malts that will test your bank balance. If the numbers are too high, the cocktails are more affordable and should bring a very happy end to your 48 hours.
If you go
United Airlines flies in and out of Zurich Airport, located just 10km and 15 minutes from the city's main train station. Visit united.com or use the United app to plan your winter getaway and share your story with #MyUnitedJourney.

One of Latin America's most vibrant and energetic metropolises, Buenos Aires is also one of the world's greatest tourist cities. Though vast and sprawling on the surface, BA is easily navigated once you know what you want to see and where you can find it. To give you a head start, these nine essential experiences should be on everyone's must-see list.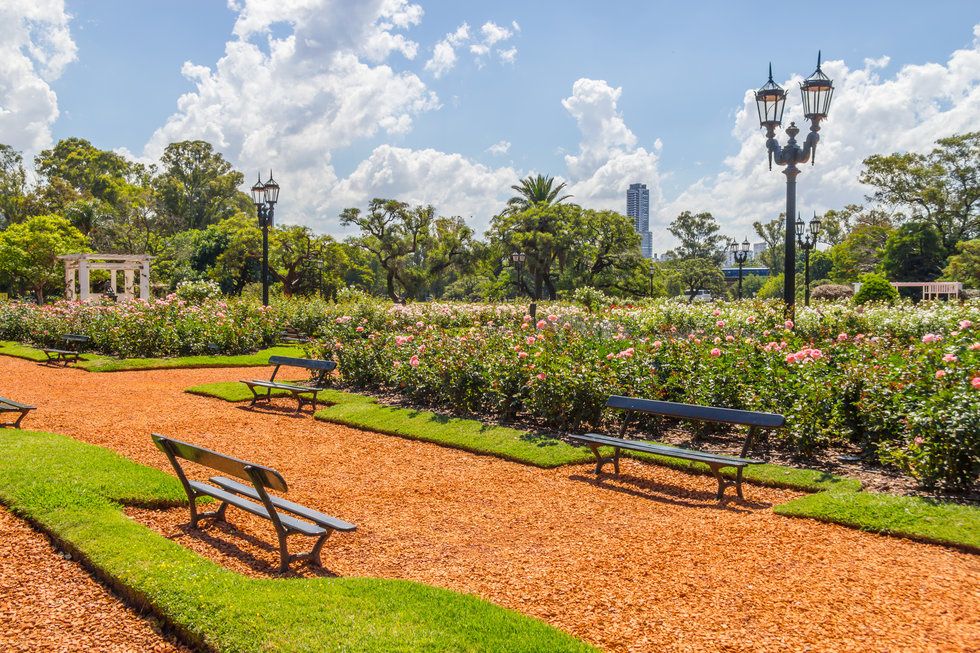 Prioritize Palermo
Of the 48 official barrios–neighborhoods–that make up Buenos Aires, it's inevitable that at some point you'll end up in Palermo. Located in the north of the city and divided into multiple parts, including the trendy Palermo Soho, this is the largest of the barrios and home to many of the city's finest museums, markets, gardens, boutiques, cafés, bars and restaurants. Sadly, you won't be the only tourists who know this. If slightly thinner crowds sound more appealing, head south-west to the cobbled streets and "chorizo" houses of Villa Crespo, or south-east to the colonial charm of San Telmo, BA's oldest barrio.
Tango a milonga
When the sun sets on BA, the city comes alive to a tango soundtrack. Forged through the fusion of European, African and native Argentine influences in the mid-19th century, today tango is a way of life. While high-end shows are awe-inspiring (head to Esquina Carlos Gardel, El Viejo Almacen or Café de los Angelitos), immerse yourself fully by heading to a milonga — a more relaxed social gathering where newcomers are welcome. Work up a sweat at La Viruta, Maldita & Bendita or Tango Cool.

Bow down at La Bombonera
Whether you follow soccer or not, a visit to Boca Juniors' intimate but intense Estadio Alberto J. Armando stadium in the barrio of La Boca is one of BA's most visceral experiences. Better known as La Bombonera–chocolate box–this is considered by many to be the most atmospheric soccer stadium on earth, a squared cauldron that holds 49,000 fervent fans. Any game here is an unmissable experience, but passions reach boiling point when city rivals River Plate arrive to contest the Superclásico (Superderby), Argentina's most important club fixture.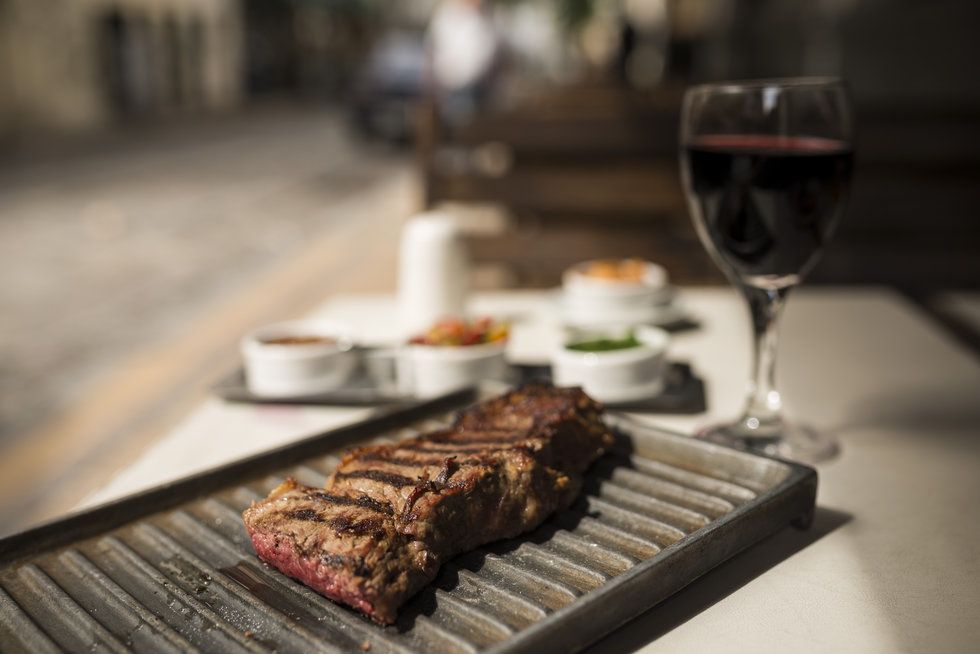 Seek out steak
Argentina's passion for beef is well celebrated. The primitive rustic asado of the gauchos which evolved over time into sophisticated parrillas (steakhouses) serves visitors some of the thickest, juiciest and very finest cuts of beef on the planet. Despite that inevitable evolution, the preparation remains pleasingly simple: beef plus salt, flames and served, perhaps, with a chimichurri sauce. For the best examples, head to La Cabrera, Cabaña las Lilas and Adentro Dinner Club. But to truly eat like the porteños, swap the steak for morcilla (black pudding), chinchulines (intestines), riñon (liver) and molleja (sweetbread). La Brigada is just one of many restaurants giving offal a very good name.

Meet the Mataderos
For reasons unknown, BA is not a great city for street markets. Porteños, it seems, prefer their retail done under solid roofing. However, FeriaSan Pedro Telmo's Sunday market fills every last inch of San Telmo's Plaza Dorrego and is well worth a visit, while the El Galpón farmers market is housed in a bright yellow shack in Chacarita and is worth a leisurely stroll.

For the most authentic experience though, head further out, to Feria de Mataderos on the western edge of the city. Held each Sunday, here you'll find colorful gauchos on horseback and couples in full chacarera (folk dance) attire. For the full cultural fix, grab a glass of red wine and a succulent steak sandwich and watch as the scene plays out around you.
Marvel at South America's modern masters

The Museo de Arte Latinoamericano de Buenos Aires is better abbreviated to MALBA and lies on Avenue Figueroa Alcorta in Palermo, an unmissable stop on any first-timer's itinerary.
Home to one of the world's most extensive collections of 19th- and 20th-century works, MALBA features the private collection of real estate tycoon Eduardo Costantini, where works by Frida Kahlo, Tarsila do Amaral and Diego Rivera hang beside lesser-known Argentinean modern masters. An excellent café and terrace restaurant give you good reason to extend your visit.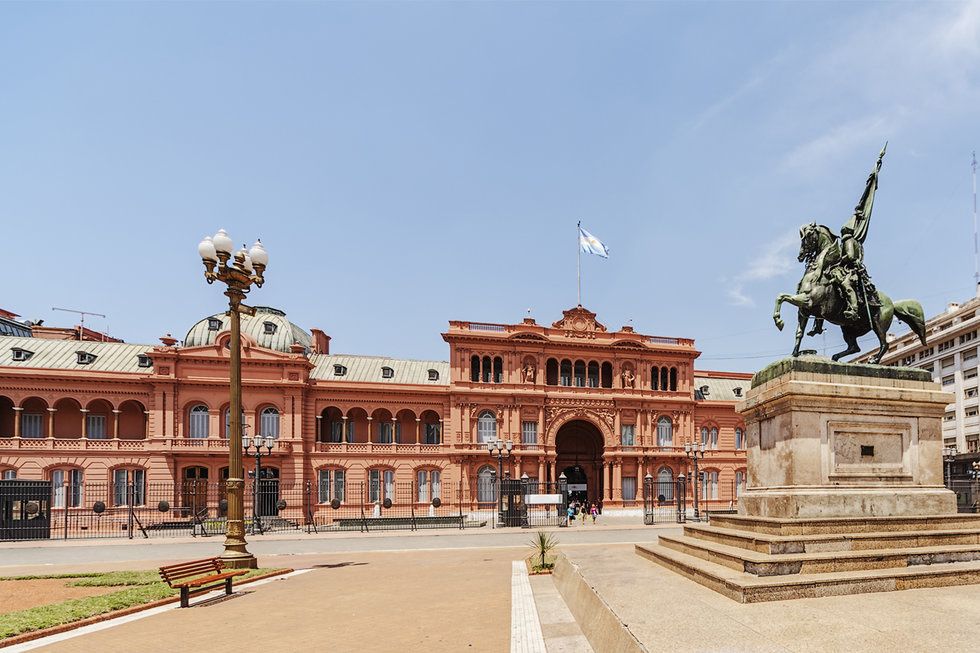 Pay homage to the First Lady

Evidence of María Eva Duarte de Perón–or Evita as she became known to the world over–is spread across the city. Pay homage to Argentina's icon first lady by visiting the pink presidential palace at Casa Rosada, in historic Plaza de Mayo, and stare up at the balcony on which the Peróns addressed their people.
Museo Evita in Palermo tells the story of her life through a vast collection of paintings, posters, outfits and jewellery. While at the remarkable Cementerio de la Recoleta, directions to Evita's final resting place are not needed. In Argentina's most remarkable cemetery, simply wander until you have found the biggest crowd–and you will have arrived at Evita's flower-strewn monument.
Drink until the early hours

In a city that doesn't appear to get much, if any sleep, and the night doesn't begin before 1am, finding a great bar is easy. Where you'll go depends on your taste. Verne Club creates some of the city's most revered cocktails, the ultra-hip Leitmotiv looks down on the city from its rooftop terrace, while drinks at the more casual Café San Bernardo come with a side option of ping pong. Harrison Speakeasy, Frank's and 878 are just three of a growing number of more in-the-know bars, and well worth your time if you can find where they hide. But if wine is your vice, head to Gran Bar Danzon, a Buenos Aires institution where much of a vast and exceptional wine list is available by the glass.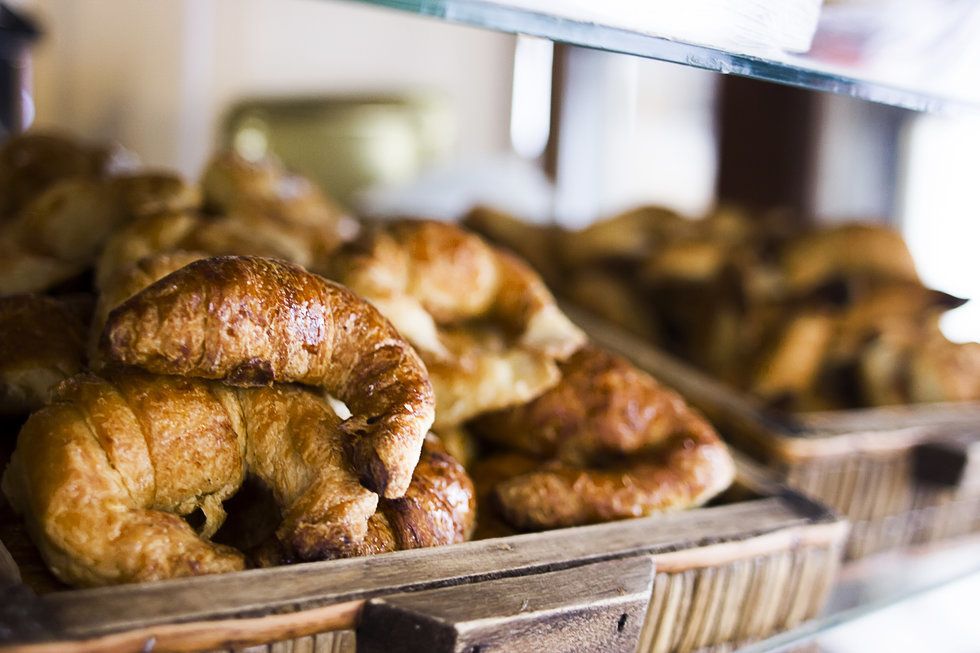 Sate a sweet tooth

If you drank into the early hours, as suggested, you'd do well to recover in a typically BA way: by washing a crispy medialuna (Argentinian croissant) down with a cup of mate (tea, pronounced "mah-tay"). Many establishments do it well, but none has the history of Argentina's oldest café; Café Tortoni, a bohemian institution dating back 160 years.
For a sweeter treat, Argentines swear by dulce de leche—the beloved milky caramel syrup found in pastries, crepes, ice creams and deserts. Harder to miss than to find, taste the torta rogel at upscale bakery café Como en Casa and you'll understand what all the fuss is about.
If you go
United offers service to Buenos Aires from many U.S. cities through its nonstop flights from Newark and Houston.Visit united.com or use the United app to plan your next adventure to Argentina and share your story with #UnitedJourney.

The story of Portugal is a tale of two cities — the bustling capital and the northern jewel. Lisbon and Porto are two of Europe's most historic, romantic and often overlooked destinations. Smaller and more easily explored on foot than many of their European counterparts, both are essential stops on any itinerary. And given they are just a 50-minute flight apart, visiting both in a single vacation is not only possible, but highly recommended. To make the most out of your trip, here are the bare essentials to see and do in both cities.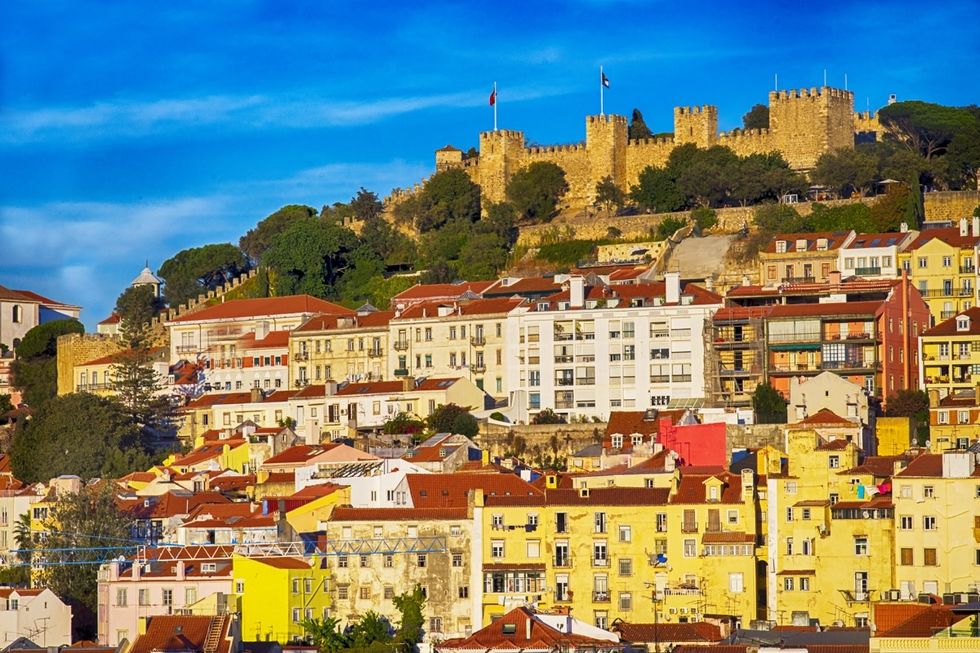 Lisbon
A city built on seven mighty hills, Lisbon looks down on the River Tagus and combines rambling cobbled streets with ancient ruins and some of Europe's most striking architecture. Add in an ever-growing number of restaurants, cafés and bars, you'll quickly realize that a couple of days in the Portuguese capital won't ever be enough. But here's what we'd suggest.
What to see
Head over to Baixa Pombalina, known simply as Baixa, the city's historic heart, and commercial center. Here, the bustling, pedestrian-friendly streets are home to an endless array of cafés, restaurants, souvenir stores and museums. Notably, in a city of hills, this area is remarkably flat.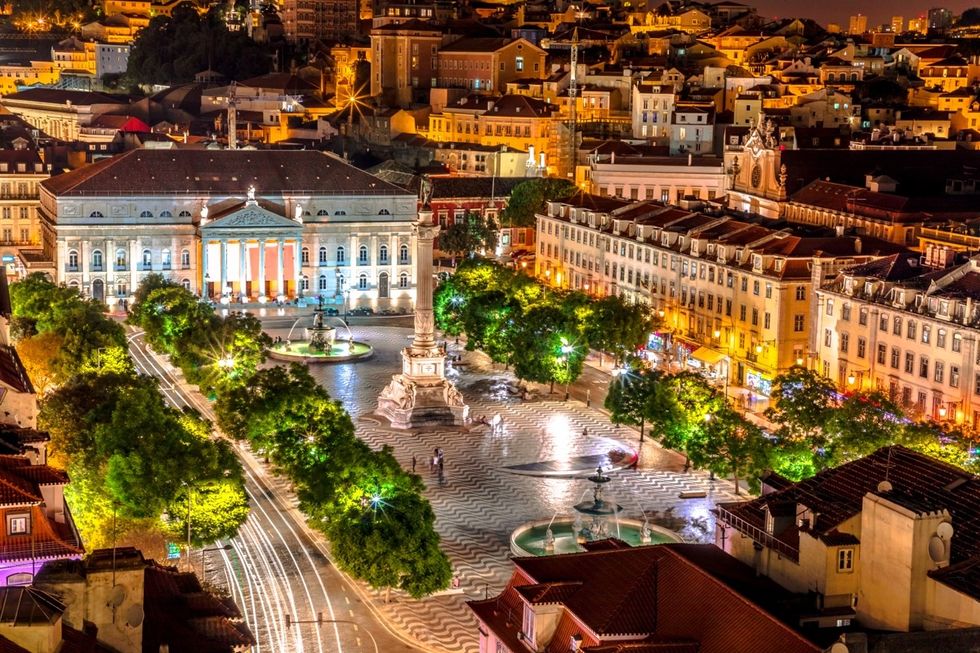 While you're in Baixa, seek out Livraria Bertrand, the oldest continuously running bookshop in the world. Baixa is also home to the Elevador de Santa Justa, a wrought-iron elevator lift that has been transporting visitors from Baixa to the Largo do Carmo and the ruins of the Carmo church for more than a century.
A rail vehicle better known as a tram is an integral part of Lisbon life as is the historic yellow Remodelado carrying passengers up and down the city. The most scenic route of all is the E28, crossing the Alfama district and taking in many Lisbon landmarks on its 40-minute route, including Sé Cathedral — the city's oldest church.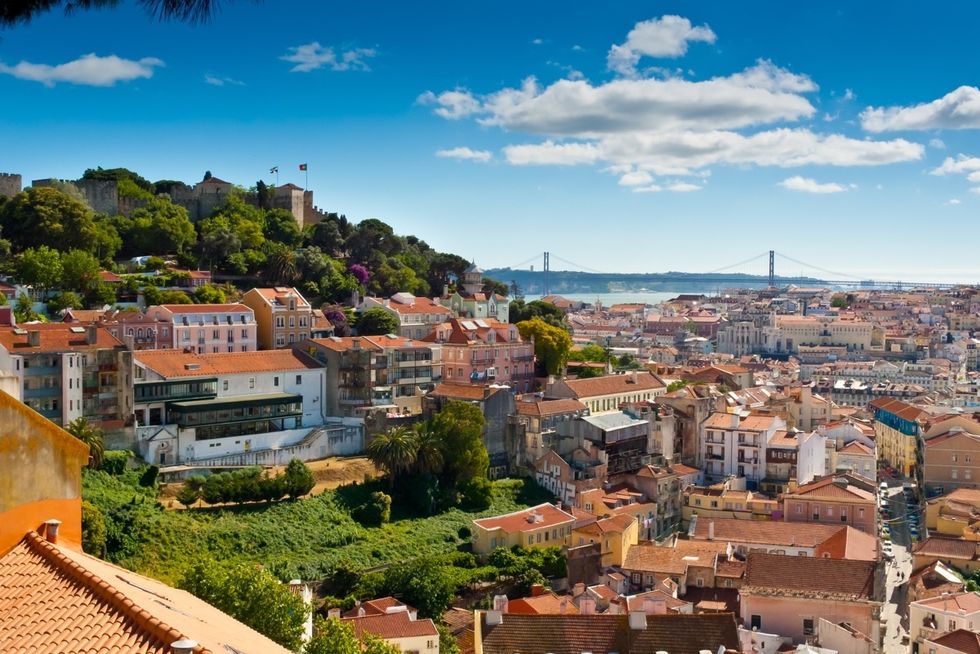 The imposing Castelo de São Jorge is perched on the highest hill in Alfama, but worth the effort it takes to reach it. The castle is open to visitors, and its views over the city and the River Tagus will soon be filling your phone. Known as the city's most ancient district, Alfama is also home to many of Lisbon's best souvenir shops and myriad tiny streets lined with bars and restaurants. In the most traditional of them, you'll hear and experience Fado, Portugal's soulful national soundtrack that is known as 'Lisbon's song'.
Next, visit the National Ancient Art Museum, located in Rua das Janelas Verdes. It's hard to know which is more impressive: the vast collection of artworks considered 'national treasures', or the magnificent gardens and restaurant overlooking the River Tagus.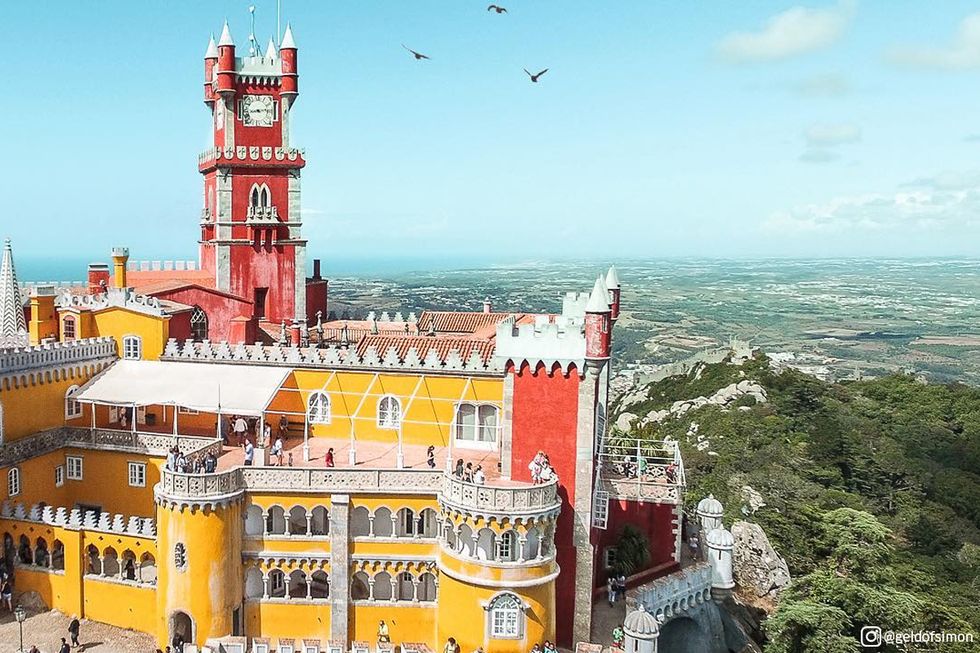 For those with an extra day and looking to get outside the city, a short drive northwest brings you to the picturesque town of Sintra. This small town is the perfect day trip, offering beautiful scenery, historic monuments and sweet treats exclusive to Sintra. Recently named one of Portugal's 'Seven Wonders', the Pena Palace is a must-see attraction.
What to eat & drink
Food and drink to suit every taste and budget are easily found in a city filled with cafés, bars and restaurants. One of the best neighborhoods to explore is Barrio Alto, sleepy by day but alive as night falls. However, to sample Lisbon's specialties, head to a pastelerias and order the ubiquitous pastel de nata (custard tart). The Manteigaria Fabrica de Pasteis de Nata in Baixa-Chiado serves one of the very best.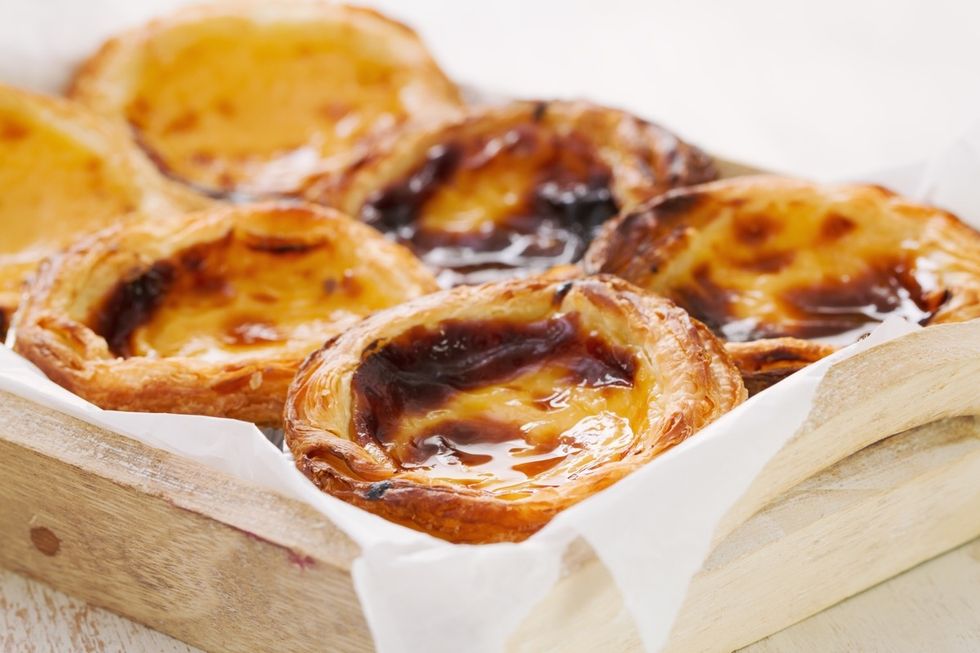 If that somehow doesn't appeal, visit the Padaria Portuguesa chain dotted throughout the city for coffee and the moist coconut-covered Pão de Deus (God's bread). One of Lisbon's most beloved drinks is ginjinha, a sweet cherry liqueur that originated in the city. The Ginjinha Espinheira is one of the city's most historic ginja bars, but by no means the only one.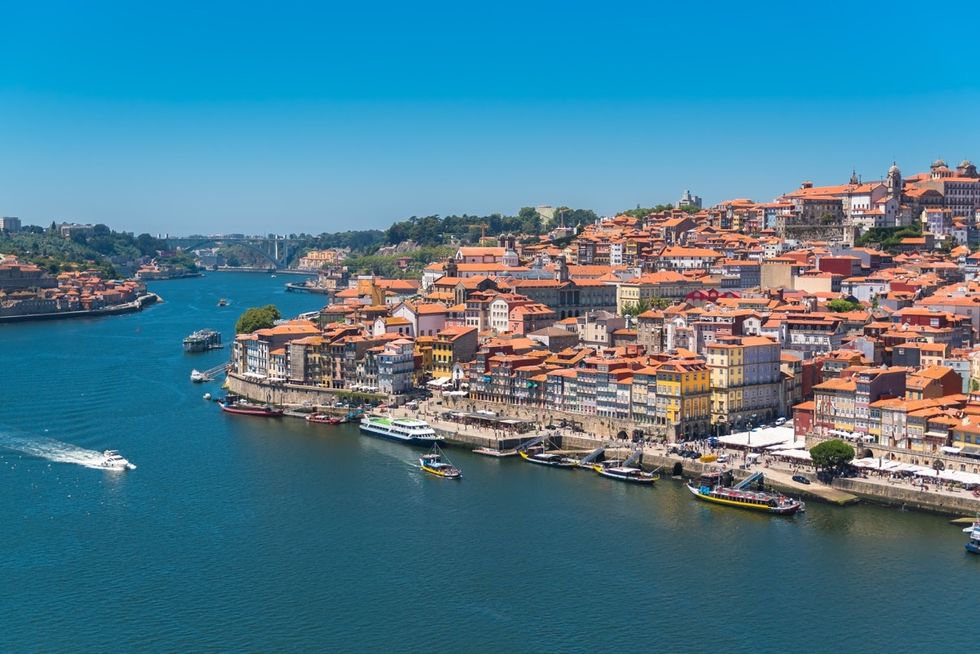 Porto
Portugal's second city is one of Europe's oldest, a hillside agglomeration overlooking the River Douro. Famed for its river and its port wine, the city is a maze of steep and narrow cobbled streets, picture-perfect plazas, grand cathedrals and churches. Smaller and even more manageable than Lisbon, your time here will pass in the blink of an eye. To make the most of your first visit, prioritize the following…
What to see
Porto's most artistic neighborhood is Rua Miguel Bombarda, home to a growing collection of galleries, bookstores, boutiques and cafés. One of the neighborhood's prized gems and most visited bookstores in the world is Livraria Lello which is more like a grand library and was also an influence on J.K. Rowling, who wrote the first few chapters of Harry Potter and the Sorcerer's Stone here, at the time when she lived in the city.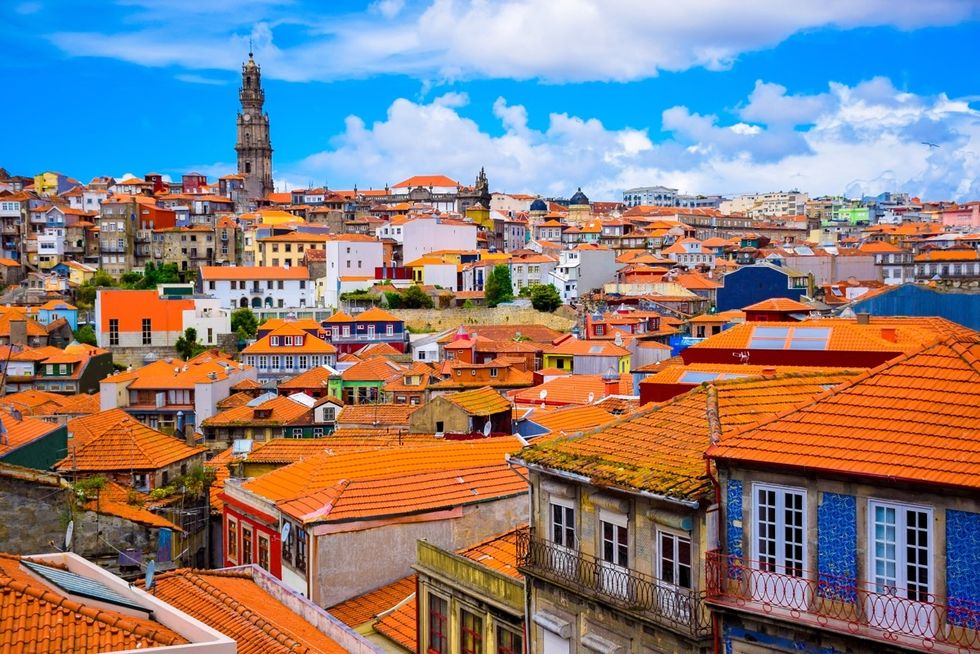 Next, make sure to add climbing the 255 steps up Torre de Clérigos (Clérigos Tower) to your to do list – it's one of the city's most important monuments and offers some of the best panoramic views of the city. Serralves Museum of Contemporary Art is also well worth visiting. It's home to around 4,000 works from the late 20th and 21st century, plus it's blessed with one of the city's most serene gardens.
The twin-towered cathedral, Sé do Porto is a Porto landmark, unmissable in every sense. Free to enter, you can pay $3.75 to enter the atmospheric 14th-century cloisters, which is money well spent. Enjoy the tranquil Jardins do Palácio de Cristal for picture-perfect views of Vila Nova de Gaia neighborhood and the Douro River.
From the city center, jump aboard Tram 1 for a rickety ride down to the seafront in Foz do Douro in minutes. From there, take a boat tour on the Douro to see the city from a new angle –the Rabelo flatboats you ride on were once used to transport barrels of Porto wine and are now a symbol of the city.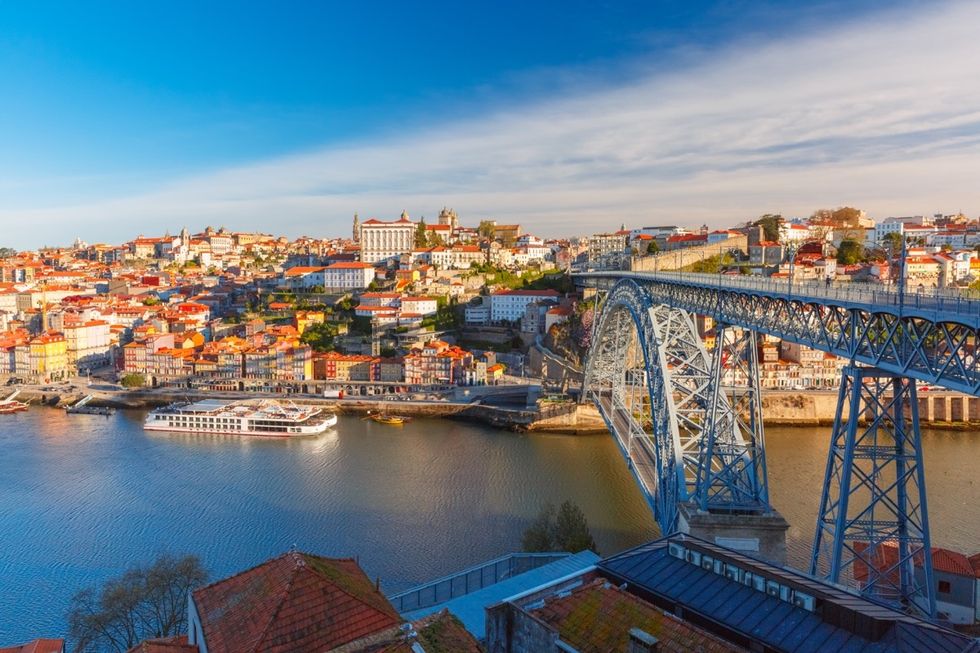 The multi-level bridge stretches from Porto's Ribeira section across the Douro to Vila Nova de Gaia. As confirmed by the ever-present tourist crowds, climbing the bridge to photograph the city is an essential stop. As you're heading across the river, drop in on Caves Ferreira, one of the oldest Port wine cellars in the city. Drink in the history with a glass of the city's signature drink.
What to eat & drink
Porto is a food lover's paradise with everything your taste buds desire. From food stalls to Michelin-starred restaurants, much of it with a strong emphasis on seafood. Avoid the overpriced cafés on the riverbank in Ribeira as far better value lies elsewhere. Local specialties you have to sample include, a multi-layered meat sandwich smothered in cheese and hot tomato sauce (try it at Café Santiago).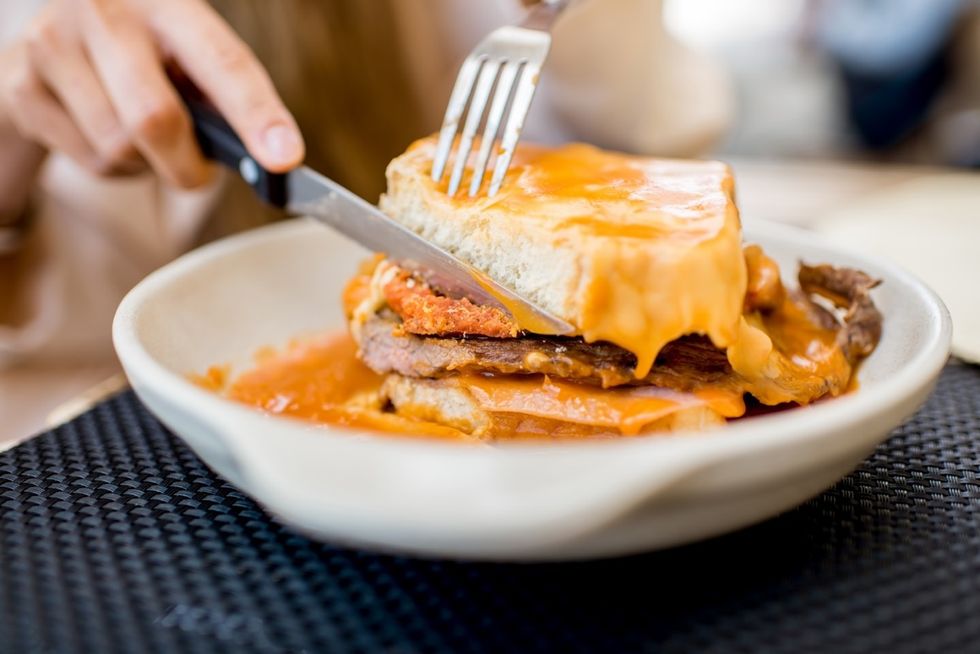 You may also want to try the Bolinhos de bacalhau (codfish potato fritters) at Cozinha da Amélia. And to really get to know the local flavors, seek out Tripas a Moda do Porto at Líder. This thick stew of tripe, sausage, white beans and spices is said to symbolize the famed generosity of the city.
Whatever you eat, make sure to wash it down with a glass or two of port wine, for which the city is famous for — Espaço Porto Cruz is just one of many wine cellars well worth the visit.
If you go
United Airlines flies year-round to Lisbon from Newark International Airport and seasonally from Washington Dulles Airport beginning April 2018. We also will begin flying seasonally to Porto beginning May 2018 from Newark. For full details and to book, visit United.com or use the United app. Direct flights between the two cities are available through our Star Alliances partners with flight time approximately 50 minutes.
Share your story with #MyUnitedJourney.
Connect with our community of travelers
Start earning miles from the world's most rewarding loyalty program℠ and take your own #MyUnitedJourney
Join MileagePlus now
Watch our most popular videos
Flying UCSF Medical Workers to New York
This is why we fly.
20 UCSF Health workers, who voluntarily set aside their own lives to help save lives, are on their way to New York City.
We are humbled by your selfless sacrifice.
Thank you.
#UnitedTogether #UCSFHeroes
A happy, Hollywood ending
This is the story of Jason and Shantel. You see, Jason and Shantel love each other very much. They also love traveling and they love the classic Adam Sandler film, The Wedding Singer.
It all began when Jason reached out to United's social media team, hoping for assistance with his upcoming plan to propose. Some phone calls and one borrowed guitar later, the stage was set for Jason. Put all that together, mix in some helpful United employees and, voila, you have a truly memorable marriage proposal. Congratulations to this fun-loving and happy couple, and here's to many more years of making beautiful music together.
A big thank you to Chicago-based flight attendants Donna W., Marie M., Karen J. and Mark K. for making this proposal come to life.
Copyright © 2021 United Airlines, Inc.
All rights reserved.
Indicates an external site that may or may not meet accessibility guidelines.
Scroll to top
Scroll to top