Places to go on your next #AvGeek vacation
The world is full of aviation enthusiasts, affectionately known as #avgeeks, who love to visit any spots aviation related as part of their vacation plans. But you don't need to be a hard-core aviation enthusiast to include these places on your next vacation. With National Aviation Day coming up on August 19, below are seven aviation-related places that are fun for everyone.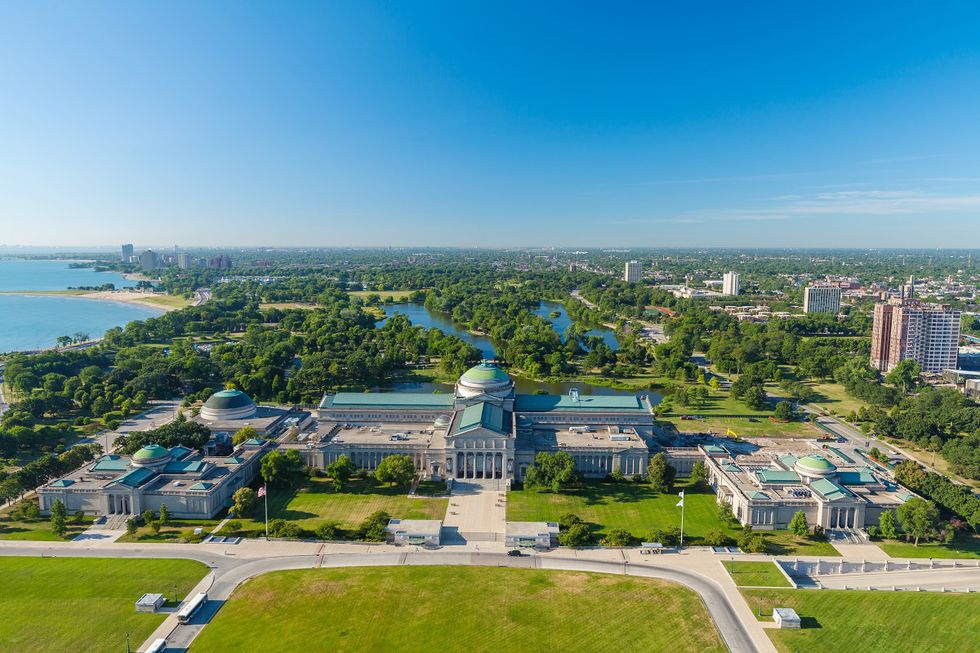 Chicago, Illinois

Where else in the world can you see a Boeing 727 -- in the United Airlines livery -- hanging over your head? Only at the Museum of Science & Industries' Transportation Gallery, where the tri-engine jet hangs in the East Court Hall. Visitors can climb inside the 727, which features hands-on activities and interactive displays. Volunteer United pilots are on hand to help explain how the jet works, share their experiences on the job and offer advice on aviation careers. The museum's displays also feature an iconic 1917 Curtiss JN-4D, known as the Jenny, a 1928 Boeing 40B used as a mail transport plane and a 1930 Texaco TravelAir Model R Racer. Don't forget to check out the museum's Flight and Ride simulators.
Los Angeles, California
Have you ever wanted to experience what it was like to fly during the golden age of travel? Now you can find out, thanks to Air Hollywood, a company that creates realistic aircraft interiors and props for the film industry. The company offers the Pan Am Dining Experience, where guests board a replica of the airline's Boeing 747. Each customer receives a 1970s-style boarding pass, ticket jacket and first class carry-on tags and can tour the Clipper Club, featuring vintage Pan Am memorabilia. Passengers board the Clipper Juan T. Trippe, where they are greeted by stewardesses wearing original Pan Am uniforms serving cocktails. A stewardess then prepares the cabin for a gourmet five-course dinner. After dinner, guests can take a tour of Air Hollywood's production sets.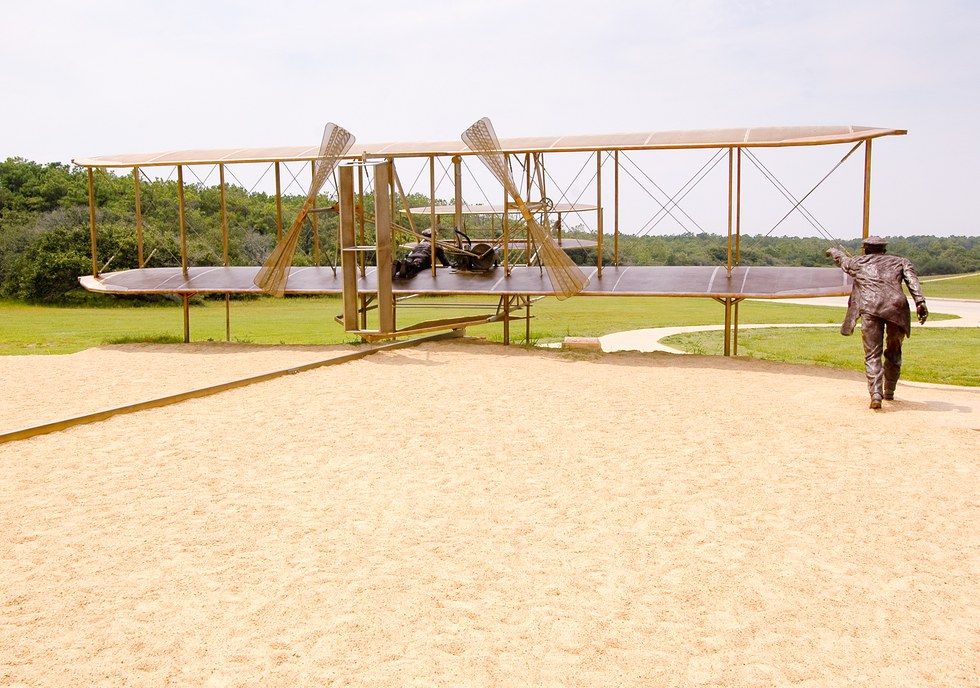 Kill Devil Hills, North Carolina
Fly into Virginia's Norfolk International Airport and drive for two hours to this city in North Carolina's Outer Banks to visit the Wright Brothers National Memorial. The site, managed by the National Park Service, is where the Wright Brothers flew the first successful powered heavier-than-air aircraft flight on Dec. 17, 1903. Among the many things to do at the memorial are visiting the site where the Wright Brothers first took off and landed, the reconstructed camp where they lived during flight testing, the large marble memorial that offers stunning views of the site, a bookstore for souvenirs and the Visitors Center, where Park Service rangers offer tours and information. If you want to get in some beach time, there is one nearby the memorial and Cape Hatteras National Seashore is only 10 miles away.
Tucson, Arizona
The Pima Air & Space Museum, number seven on CNN Travel's list, is located on 80 acres and serves as home to more than 300 aircraft, ranging from a replica of the Wright Flyer to a Boeing 787 Dreamliner. It's also home to an impressive 2,600-acre boneyard, where U.S. military and government planes sit after being retired. The main hangar features exhibits on topics such as Seaplanes and Amphibians, Aircraft Carriers and Aerial Reconnaissance. There is also the Joyce M. Corrigan Women in Flight Gallery, which puts the spotlight on female aerial achievements from the 1700s to the present.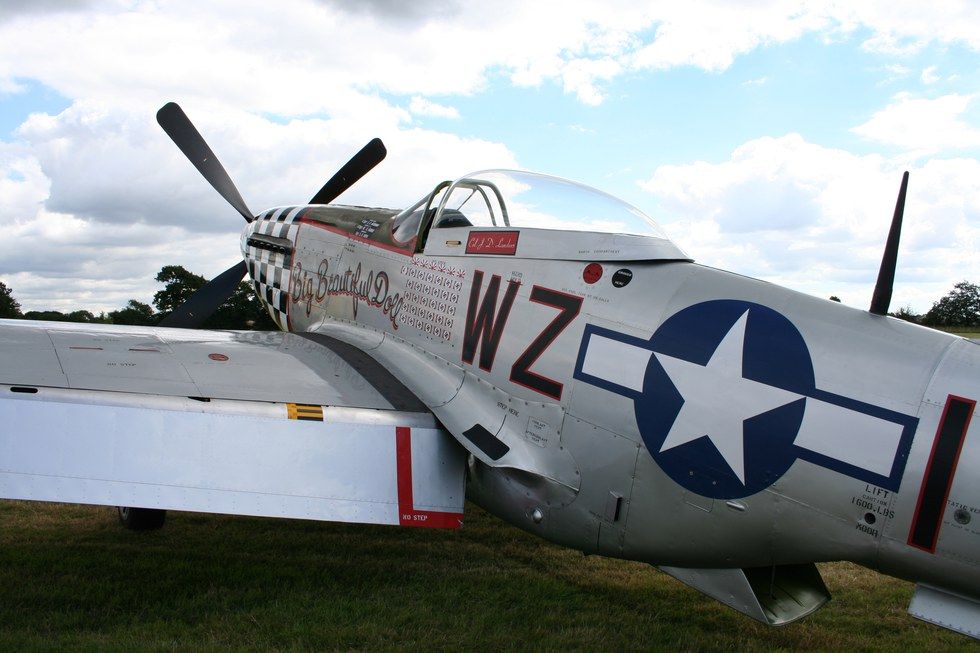 Palm Springs, California
The Palm Springs Air Museum, number 14 on CNN Travel's list of the 14 Best Aviation Museums, focuses on military aviation during World War II, the Korean and the Vietnam wars with stellar exhibits of static and flyable aircraft. The Major Gen. Ken Miles Hangar houses aircraft from the Korean and Vietnam wars including a Lockheed F-104 Starfighter and a Northrop Grumman EA-6B Prowler. Visitors can also see the museum's maintenance and restoration facility and participate in educational programs. You can't leave without taking a ride in the museum's C-47 Skytrain or a P-51 Mustang flown by the Tuskegee Airmen during World War II.
Washington, D.C.
It is no surprise to #avgeeks that both Smithsonian Air & Space Museums -- the downtown location and the The Steven F. Udvar-Hazy Center next to Washington Dulles International Airport -- were number one on the CNN Travel List. Both museums feature IMAX theaters and flight simulators.
The downtown museum, made up of 22 galleries, features the Glamorous Glennis, the Bell X-1 rocket engine-powered used by Gen. Chuck Yeager to break the sound barrier, the Mercury Friendship 7 capsule, the Lockheed Vega flown by Amelia Earhart in 1932 in the first solo trans-Atlantic flight by a woman and the Spirit of St. Louis flown by Charles Lindberg. The Dulles museum has an Air France Concorde, the Space Shuttle Discovery, the Enola Gay, the Boeing B-29 Superfortress used to drop the atomic bomb on Hiroshima Japan and the Boeing Dash 80, which would become the 707, the plane that launched the jet age. Both museums are large, so plan to spend at least a day at each.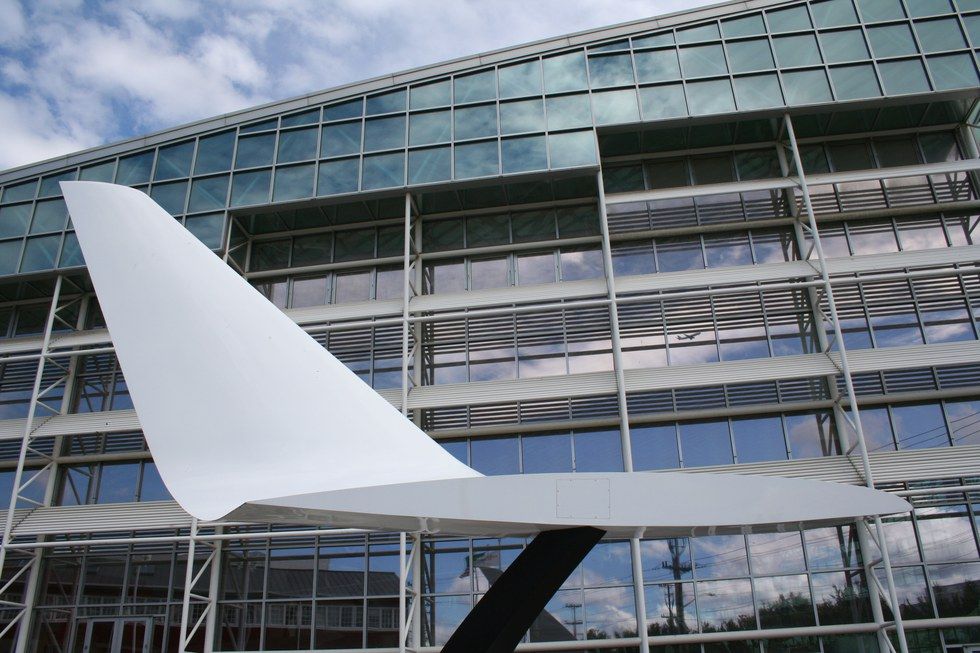 Seattle, Washington
The Emerald City is not only the home of Boeing, but also to the Museum of Flight, the largest independent, non-profit air and space museum in the world and number four on CNN Travel's list. Try your hand at flying a drone, catch an aviation- or space-themed flick at the 3D Movie Theater or see if you have the skills to become a pilot during a one-hour course that ends with a simulator ride. The Aviation Pavilion is home to 19 commercial and military aircraft including the first Boeing 727, 737 and 747 jets and the first Air Force One jet.
If you go
Visit united.com or use the United app to plan your trip to these great #avgeek destinations.


On March 19, 2020, United operated its first flight carrying cargo without passengers on board. While the passenger cabin was empty, its cargo hold was completely full, carrying more than 29,000 pounds of commodities from Chicago O'Hare International Airport (ORD) to Frankfurt Airport (FRA).
A year later, United Cargo has operated more than 11,000 cargo-only flights carrying more than 570 million pounds of freight. To support the COVID-19 pandemic recovery efforts, United Cargo has also transported more than 113 million pounds of medical and pharmaceutical products on both cargo-only and passenger flights as well as approximately 10 million COVID-19 vaccines, providing global communities access to the items they have needed most.
"At the beginning of the pandemic, we knew we were uniquely positioned to utilize our widebody aircraft and our network to keep commodities moving, so we quickly mobilized various departments throughout the airline to launch a cargo-only network of flights that would keep commodities moving," said United Cargo President Jan Krems. "Thanks to those efforts, United Cargo has delivered millions of items to countries all around the world. We would not have been successful without the steadfast support of our employees, industry partners and our customers."
Since last March, United Cargo has transported almost 850 million pounds of freight on cargo-only and passenger flights. The airline will continue to monitor market trends adjust its cargo-only flight schedules to help ensure we are meeting our customer's evolving shipping needs.
Whether you haven't flown with us for a while or just need a quick refresher before your spring trip, read this list of tips to know before your flight and arrive at the airport travel-ready:
1. Download the United app for contactless bag check, travel assistance and more
Before your flight, download the United app to view your flight status, check in, sign up for flight notifications, locate departure gates, access our free personal device entertainment when available and more. We've also updated our app with new features that can make your trip a little safer, including contactless bag check.
Don't forget to use Agent on Demand for help with any and all questions you may have before your flight. This new capability is available at all our U.S. hub airports and allows you to use your own mobile device to contact a customer service agent via phone, video or chat to help with day-of-travel questions while you're at the airport. Learn more about Agent on Demand here.
2. Check out the Travel-Ready Center
Our Travel-Ready Center makes it easy to get a personalized overview of everything you need to do in preparation for your flight. Just enter your confirmation number or MileagePlus® number and you'll find detailed information on all the documents, tests and more that you'll need for your trip.
3. Read and sign the Ready-to-Fly checklist
Before completing check-in, all United travelers will need to read our Ready-to-Fly checklist and confirm that they understand and agree to our policies. These include:
Acknowledging that you haven't had any symptoms of COVID-19 in the last 14 days
Agreeing that you will not fly if you have tested positive for COVID-19 within the last 21 days
Confirming that you will follow all policies regarding face masks, social distancing and other health and safety measures we've adopted
4. Arrive early; avoid the stress
Airports can be busy, especially during peak travel periods like spring break season. The TSA advises arriving at the airport two hours before your flight for domestic travel and three hours for international travel in anticipation of long security lines. This can help ease the stress when navigating busy check-in areas, security lines and crowded boarding gates.
5. Get familiar with CleanPlus
United CleanPlus℠ is our commitment to delivering industry-leading cleanliness as we put health and safety at the forefront of your experience. We've teamed up with Clorox to redefine our cleaning and disinfection procedures and Cleveland Clinic to advise us on enhancing our cleaning and disinfection protocols, like:
Disinfecting high-touch areas on board and in the terminal
Using electrostatic spraying, Ultraviolet C lighting wands and more advanced measures to clean aircraft cabins before boarding
Redesigning our mobile app to allow for touchless check-in and contactless payment, along with enhanced travel assistance features
Implementing high-efficiency (HEPA) filters on our aircraft that completely recirculate cabin air every 2-3 minutes and remove 99.97% of airborne particles, including viruses and bacteria
Studies show COVID-19 exposure risk is minimal when air filtration systems and masks are in use, so you can rest assured that the steps we've taken to keep you safe truly make a difference.
6. Wear your mask
Federal law requires all travelers to wear a face mask in the airport, including customer service counters, airport lounges, gates and baggage claim, and on board during their entire flight. Make sure you review the requirements for face masks, including what an acceptable face mask looks like.
7. Get ready for a safer boarding process
To make boarding even safer, we now have travelers board their aircraft from back to front. At the gate, just listen for your row number to be called – we'll ask a few rows at a time to board, starting with the last row of the plane. This helps everyone maintain a safe distance from each other during boarding without slowing things down. As you step onto the plane, flight attendants will hand each passenger a sanitizing towelette, which you can use to wipe down your seat to ensure it's extra clean.
8. Pack smart
Before packing your bags, check to see what exactly you can carry on and what you should plan to check. You can also copy your confirmation number into our Baggage Calculator tool to learn about the bag allowance included with your reservation, as well as the cost of checking any additional bags.
9. Check your flight status, important notices and weather
Check the United app regularly for the latest updates on weather conditions, flight status, gate numbers and seat assignments. You can also visit our Important Notices page to find essential information and updates about travel waivers, international travel, TSA and security, airports and United Club locations.
10. Relax and enjoy your flight
Once you're on board, it's time to sit back and enjoy your flight. Our flight attendants will be happy to help you with anything else you need.
This week, we were honored to become the first U.S. airline to join the UNICEF Humanitarian Airfreight Initiative to combat the COVID-19 pandemic by transporting the vaccine and other critically needed supplies to underserved areas of the globe.
"We are committed to helping the global community in any way we can, and we all must work together to do our part to bring this health and humanitarian crisis to an end," said Director of Cargo Specialty Products Manu Jacobs.
We will leverage our expertise to transport these critical pharmaceutical and healthcare shipments around the world safely, efficiently and expediently. We are proud to partner with the United Nations to support this global effort and provide equitable access to COVID-19 vaccines.
Scroll to top