Updated January 30, 2017
December marked the opening of our first United Polaris℠ lounge at Chicago's O'Hare International Airport, bringing an entirely new type of lounge experience for the ultimate in pre-flight relaxation.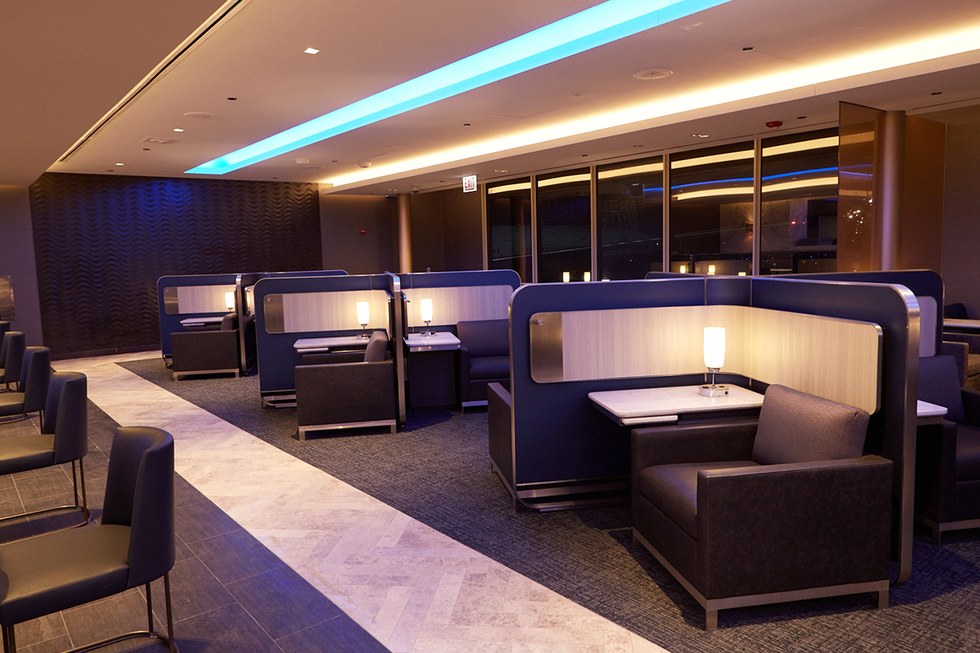 Private seating stations at Chicago O'Hare's United Polaris lounge
Dine, relax and unwind

Your international premium cabin travel is no longer just about the flight… It begins in the new United Polaris lounge. Whether you need to get some work done or want to relax and unwind before your flight, this exclusive new lounge offers those options and more. Fit in some quality work time at one of our private seating stations with pull-out desks and integrated power. If you're looking to recharge before your flight takes off, relax in a tucked-away chaise in our relaxation area, where white noise and dim lighting create a peaceful atmosphere. Or freshen up in our shower facilities, which feature Soho House & Co's Cowshed Spa products.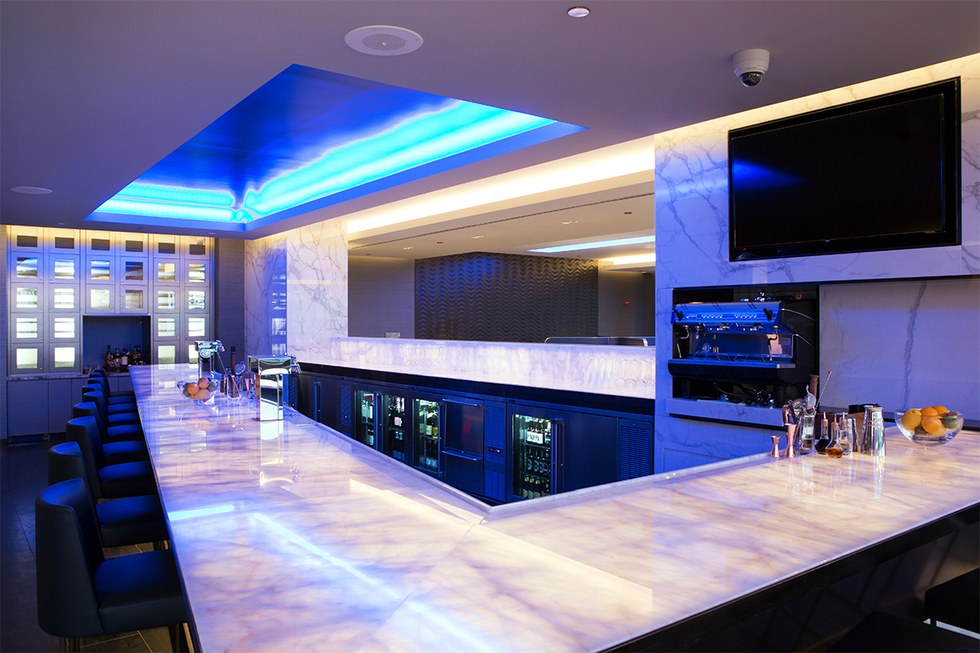 The bar area at Chicago O'Hares United Polaris lounge
You'll also have the option to enjoy a full restaurant-style meal prior to your flight, so you can spend more time sleeping or resting in the air. The United Polaris lounge menu, featuring a selection of Chef Art Smith's famous dishes, is seasonally and globally influenced and sourced from local suppliers. In addition to a new menu, enjoy aviation-inspired or classic crafted cocktails from mixologist Adam Seger, or choose from our extensive wine and beer menu.

With the idea of providing a one-of-a-kind experience in each United Polaris lounge, artist Wolfgang Buttress will be designing a site-specific light sculpture for each location that has symbolism for the city the lounge resides in. The first sculpture, for our Chicago O'Hare lounge location, is referred to as "North Star Chicago." The figure, a grid taken directly from a map of Chicago, with the stars in the Northern Hemisphere hovering over it, is designed to inspire a sense of wonder.

More to come
A total of nine lounges are slated to open in airports worldwide: Chicago, Houston, Los Angeles, New York/Newark, San Francisco, Washington Dulles, Hong Kong, London Heathrow and Tokyo Narita. The U.S. locations will open in 2017, with international locations becoming available starting in 2018.