'Our hearts are broken, but our spirits are up'
Lillian Velez didn't even have time to notify her friends, neighbors or fellow employees that she was leaving Puerto Rico. She got a text from her cousin, Newark-based Flight Attendant Jana Albino, confirming there was room for Lillian and her daughter on United's humanitarian flight to the U.S., and within hours she gathered what she could, traveled two hours to San Juan Airport in Puerto Rico and boarded a flight to Newark.
Lillian was one of nearly 250 evacuees on Wednesday's flight, leaving their home behind after Hurricane Maria left Puerto Rico devastated.
Lillian's home was severely flooded and forced her and her three-year-old daughter Lyanne to build a makeshift bed out of spared pillows and blankets on the floor of their second story so that they had a dry place to sleep at night. Away from the disaster and en route to safety, Lillian wept on board nonetheless, consumed with the feeling of guilt.
"I feel so very lucky to be on this flight, but there are so many people back home that are still in such dire need," said Lillian through tears. "I can't stop thinking about those left behind that are still struggling greatly."
Lillian's story is just one of many aboard this flight -- some traveling to the U.S. to temporarily stay with family members, others headed for the unknown, without anyone awaiting them upon arrival. All, however, shared the feeling of gratitude and great hope that they will eventually return to their beloved island.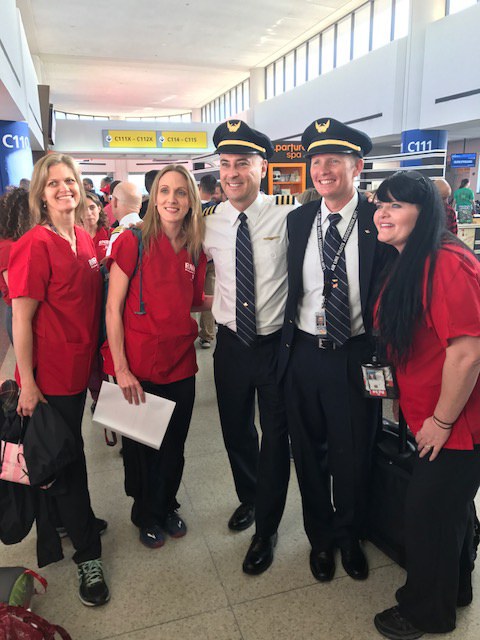 The road to recovery will be grueling for all those impacted, and the journey to a full rebuild will be a long one for Puerto Rico. We are doing our part to help with that recovery process.
The same aircraft, a Boeing 777-300ER, carrying evacuees out of Puerto Rico also had an important mission earlier that day on its way into the island.
We flew 35,000 pounds of essential supplies and more than 300 first responders and skilled workers from all over the U.S. to the island, where they will volunteer working in various roles on rebuilding Puerto Rico.
"They've been absolutely devastated, so it's going to be amazing to go in and help," said Lelia Pipenger, a registered nurse (RN) at Indiana University Health Ball Memorial Hospital and a member of the RNRN, a national network of direct-care RNs that coordinates sending volunteer RNs to disaster-stricken areas.
On September 29, Lelia got the call that she might be needed for relief efforts in Puerto Rico, and five days later, without hesitation, Lelia boarded the flight headed to San Juan.
"There're going to be days that we'll just help clean up, other days we'll be providing nursing care, so it just depends on where they need us that day," she said. "We respond when we're needed, and we're so glad that United is able to help us get there."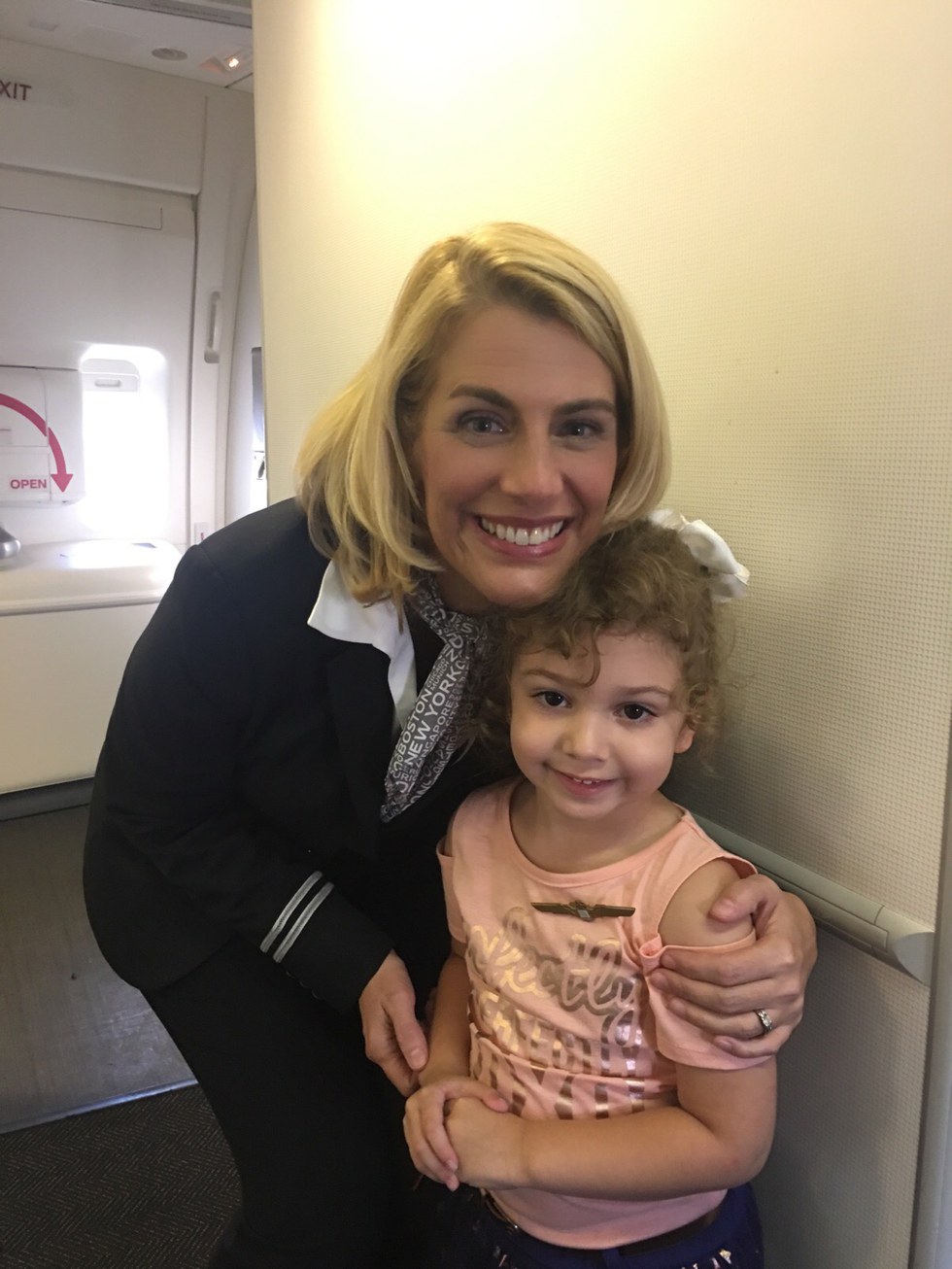 "We're all incredibly inspired by the commitment that you all have made," announced Boston-based Flight Attendant Sara Nelson before landing at San Juan Airport. "So right here, on this flight, right now, I think we should all remember that this is exactly what America is. Thank you all. We are so proud of you, and we are so honored to fly with you."
Upon arrival, the volunteers were met with cheers as they deplaned and made their way to baggage claim. Our San Juan Airport team members also felt the great support from some Newark Airport customer service representatives, who came down to help with boarding evacuees out of San Juan, many of whom required wheelchair assistance.
"United has been so great with not only supporting our staffing, but also sending supplies, and that really helps us give essentials to employees so that their families can be ok and they can still come to work and take care of customers," said San Juan-based General Manager Orlando Cordova.
Despite the damage, Orlando is very impressed with the incredible commitment he's seen from the employees, and he said the team is focused on getting back on its feet, getting back to work and rebuilding the station.
"We're in this together," he said. "Our hearts are broken, but our spirits are up."
To see more heartfelt stories on our humanitarian efforts in Puerto Rico, watch the reunion of a Puerto Rico evacuee and her daughter.